-Lurid Crime Tales-
8 shot, 4 killed in Englewood shooting, Chicago police say
CHICAGO (WLS) -- Eight people were shot, four fatally, Tuesday morning in a mass shooting incident in Chicago's Englewood neighborhood, Chicago police said.

Chicago police officers responded just before 5:45 a.m. to the intersection of 62nd and Morgan streets for a reported shooting.
Posted by: Besoeker || 06/15/2021 15:07 || Comments || Link || E-Mail|| [114 views] Top|| File under:
Hundreds still are incarcerated for being in DC on January 6. Why is the GOP so afraid to stand up for what is right?
[American Thinker] Julie Kelly at American Greatness has been doing yeoman work exposing the crimes of the D.C. leftists who have targeted, arrested, and imprisoned hundreds of people who attended President Trump's speech and may have wandered toward or even into the Capitol on January 6. While there were some bad actors there that day, most likely Antifa/BLM interlopers or genuine lunatics, most of those present were actually invited into the Capitol building, as some of the video has shown.

Who ordered the Capitol police to stand down? Probably Pelosi, who very much wanted an "incident" with which to tar and feather Trump and his supporters. It was possibly a calculated set-up. Who else was involved remains to be seen, but as everyone knows by now, that event has been blown so far out of proportion as to no longer resemble at all what actually took place.

Unlike the Antifa/BLM riots that occurred across the country over the summer of 2020, the incident that day was like a schoolyard scuffle compared to the violent, destructive, and even murderous conflagrations that did hundreds of millions of dollars in damage to numerous cities. People need to be reminded that the left, most especially Kamala Harris, Biden, and the leftmedia in its entirety, either supported those "protests" or called them "mostly peaceful" — which they certainly were not.

As for those caught up in the January 6 mêlée, not one of those who have been locked up, some in solitary confinement was armed. Not one. The only person killed was Ashli Babbitt, shot to death by a Capitol Police officer. She was not armed. The officer who shot her has yet to be named; Babbitt's family is suing to learn his identity. Curious, since when a criminal is killed by police in the commission of a crime, the officer involved is usually identified and suspended immediately, even if the shooting was righteous. Something is very rotten in Denmark.

Tucker Carlson has addressed this ongoing crime. On Sunday night, Mark Levin's always spectacular program, Life, Liberty & Levin, addressed this untenable situation with Julie Kelly. To listen to them discuss the facts is to realize that, as Dorothy of The Wizard of Oz remarked, "I have a feeling we're not in Kansas anymore."
Posted by: Besoeker || 06/15/2021 14:35 || Comments || Link || E-Mail|| [105 views] Top|| File under:
Maniac who allegedly raped woman in NYC last year found hiding in Georgia
[New York Post] The maniac allegedly responsible for the brutal rape of a Queens woman last year has been arrested — after authorities found him hiding out in Georgia, prosecutors announced Monday.

Rony Lopez Alvarez, 38, was dragged back to New York on Friday to face a slew of charges including rape and kidnapping in the horrifying January 2020 assault.
Oh to wish he was actually dragged back
"For more than a year, the investigation into this brutal attack continued and intensified in an effort to find justice for the victim," said Queens District Attorney Melinda Katz.
Posted by: Besoeker || 06/15/2021 07:02 || Comments || Link || E-Mail|| [158 views] Top|| File under:
US military guns keep vanishing, some used in street crimes
[AP] Pulling a pistol from his waistband, the young man spun his human shield toward police.

"Don't do it!" a pursuing officer pleaded. The young man complied, releasing the bystander and tossing the gun, which skittered across the city street and then into the hands of police.

They soon learned that the 9mm Beretta had a rap sheet. Bullet casings linked it to four shootings, all of them in Albany, New York.

And there was something else. The pistol was U.S. Army property, a weapon intended for use against America's enemies, not on its streets.

The Army couldn't say how its Beretta M9 got to New York's capital. Until the June 2018 police foot chase, the Army didn't even realize someone had stolen the gun. Inventory records checked by investigators said the M9 was 600 miles away -- safe inside Fort Bragg, North Carolina.

"It's incredibly alarming," said Albany County District Attorney David Soares. "It raises the other question as to what else is seeping into a community that could pose a clear and present danger."
Posted by: Besoeker || 06/15/2021 06:19 || Comments || Link || E-Mail|| [205 views] Top|| File under:
At least seven shot — one fatally — overnight in NYC
[NYPOST] At least seven people were shot — one fatally — in the city's latest round of gun violence overnight, cops said Monday.

The crime waves comes as new NYPD data shows a 64-percent spike in shootings this year versus last — representing 721 people

maimed

or killed by gunfire in 634 separate incidents.

The deadly incident came around 12:40 a.m. Monday at Morgan Avenue near Stagg Street in East Williamsburg when a gunman approached two men, 33 and 38, sitting in a Ford Mustang.

The suspect demanded property from the younger man — who was sitting in the passenger seat — and blasted him in the back when he refused, according to police.

Then he allegedly pistol-whipped the older man, the driver, and snatched a gold chain from him, while also swiping a gold chain from the passenger, cops said.

The older victim drove straight to Woodhull Medical Center, where the younger man was pronounced dead, cops said. The driver suffered minor injuries, according to police.

The gunman remains

on the lam

.

The mugging took place outside of an event space, but it was unclear if the victims had been there before they were attacked, cops said.

Another person was also robbed, allegedly by the same suspect, after the shooting — but police

could say no more.

on that incident.


Posted by: Fred || 06/15/2021 00:00 || Comments || Link || E-Mail|| [57 views] Top|| File under:
-Great Cultural Revolution
North Korean defector says 'even North Korea was not this nuts' after attending Ivy League school
[Fox News] As American educational institutions continue to be called into question, a North Korean defector fears the United States' future "is as bleak as North Korea" after she attended one of the country's most prestigious universities.

Yeonmi Park has experienced plenty of struggle and hardship, but she does not call herself a victim.

One of several hundred North Korean defectors settled in the United States, Park, 27, transferred to Columbia University from a South Korean university in 2016 and was deeply disturbed by what she found.

"I expected that I was paying this fortune, all this time and energy, to learn how to think. But they are forcing you to think the way they want you to think," Park said in an interview with Fox News. "I realized, wow, this is insane. I thought America was different but I saw so many similarities to what I saw in North Korea that I started worrying."

Those similarities include anti-Western sentiment, collective guilt and suffocating political correctness.

Yeonmi saw red flags immediately upon arriving at the school.
Posted by: Large and Company9026 || 06/15/2021 02:11 || Comments || Link || E-Mail|| [93 views] Top|| File under: Commies
The Babylon Bee Scores a Major Victory Over The New York Times
h/t Instapundit


[PJMedia] On Monday, Babylon Bee CEO Seth Dillon announced that The New York Times had agreed to drop its arguably defamatory attack on the Babylon Bee after the Bee sent multiple demand letters threatening a defamation lawsuit. Under the guise of reporting, the Times claimed that the Bee "frequently trafficked in misinformation under the guise of satire." While the Times originally agreed to weaken the attack somewhat, its updated story still suggested that the Bee is one of the "far-right misinformation sites that used 'satire' claims to protect their presence on [Facebook]."

Yet the Times finally agreed to drop the attacks altogether on Friday.

"Big update here. The [New York Times] has responded to our demand letter by removing defamatory statements about us from their article. Here's their email to our counsel notifying us of the correction," Dillon announced on Twitter Monday.
Posted by: g(r)omgoru || 06/15/2021 01:12 || Comments || Link || E-Mail|| [206 views] Top|| File under:
-Short Attention Span Theater-
2 Army paratroopers found dead at Fort Bragg in reported drug-related incident
[FOX] Two Army paratroopers were found dead in their barracks at Fort Bragg allegedly because of illicit drugs, according to reports.

Army officials said in a news release Monday that the 82nd Airborne Division paratroopers were found unresponsive Friday and declared dead at the scene.

Criminal Investigation Command spokesman Chris Grey said investigators have "credible information" that unnamed drugs were involved.
Posted by: Besoeker || 06/15/2021 00:43 || Comments || Link || E-Mail|| [78 views] Top|| File under:
-Signs, Portents, and the Weather-
Huge blaze breaks out at Illinois chemical site after enormous explosion, locals evacuated.
[PUBLISH.TWITTER]

Several fire departments are tackling a huge blaze at a chemical plant in Rockton, Illinois. People living within a one-mile radius of the site are being evacuated from the area, the local fire chief said.

The fire was reported at around 7 am local time (8 am ET) on Monday at Chemtool Incorporated in Rockton, according to local media. There have been no reports of fatalities.

Rockton Fire Chief Kirk Wilson said 70 plant employees were evacuated from the building prior to the arrival of fire crews. One firefighter, who sustained minor injuries and walked to an ambulance, was the only injury reported, he told a press conference.

Wilson also said there is "no danger" to air quality at ground level, explaining that the evacuation zone was a "precautionary measure."

He said the plan now is to let the oil-based lubricants at the plant burn off over the next few days. Firefighters have stopped using water on the fire to prevent runoff into local waterways to avoid an "environmental nightmare," he added.
Posted by: Fred || 06/15/2021 00:00 || Comments || Link || E-Mail|| [64 views] Top|| File under:
CNN's Ana Navarro defends the return of workplace masturbator Toobin
[THEPOSTMILLENNIAL] Jeffery Onan the Conqueror Toobin

... legal analyst who was canned for jerkin' his gherkin at a Zoom call, then rehired when they couldn't find somebody as disreputable to replace him...
, the CNN
...the organization formerly known as the Cable News Network. Now who knows what it might stand for...
employee who was literally caught with his pants down masturbating on a Zoom conference call in Oct. 2020, is returning to the network after an eight-month absence.

His CNN colleague Ana Navarro, however, defended Toobin's return on The View, saying that she's "not surprised" he's back on the air.


"Squealing rapacious swamp sow"


The Toobin incident got him fired from his position at The New Yorker at the time, and he took what apparently has worked out to be an eight-month hiatus from the CNN network, but he has now been back for a week, working as their chief legal analyst.

When asked about her views on the Toobin incident, Navarro commented:

"Actually, I'm not surprised he's back on the air. But I will tell you when I saw that interview — oh, God, how embarrassing, how humiliating."

"I kept thinking to myself, 'If I have to go on live TV and explain to the nation why I masturbated on a Zoom call, I think I'd rather go sell avocados under I-95 than get my job back on TV.'"
Posted by: Fred || 06/15/2021 00:00 || Comments || Link || E-Mail|| [203 views] Top|| File under:
Ashli Babbitt's widower suing for name of cop who shot her
[NYP] The husband of slain Air Force veteran Ashli Babbitt is demanding the feds identify the Capitol officer who fatally shot her during the Jan. 6 siege — because the ongoing "silence is deafening."

"Somebody up in DC knows, I think a lot of people know, but nobody is telling us," Aaron Babbitt told Fox News' Tucker Carlson Monday night.

The widower is suing to get the officer's name, saying that it "never occurred" to him that a government employee would be allowed to shoot someone dead and still remain anonymous.

"I never expected to lose my wife to political violence," he told Carlson, saying it also "sickens me to hear what people say about Ashley" on social media.

"There has never been a person Ashli ran across in her daily life that didn't love her," he insisted, blaming "social media craziness that people just run with a theory and just take off with it."

Babbitt's attorney, Terrell Roberts, said it was his "belief" that the officer could be one who previously made headlines for leaving his loaded gun in a public restroom inside the Capitol in February 2019. He offered no reason, however, beyond Carlson noting rumors on social media.


Posted by: Besoeker || 06/15/2021 14:15 || Comments || Link || E-Mail|| [53 views] Top|| File under:
Caucasus/Russia/Central Asia
16 injured in powerful explosions with mushroom clouds in Siberia's largest city
[PUBLISH.TWITTER]

A large fire has erupted at a gas station in the Siberian city of Novosibirsk, Russia. The massive blasts triggered by the blaze were caught on film.

The gas station's operator told TASS that the blaze began when a vehicle was refueling at one of the pumps. He added that a cargo truck and a fuel truck had been destroyed.
Posted by: Fred || 06/15/2021 00:00 || Comments || Link || E-Mail|| [85 views] Top|| File under:
Vladimir Putin denies Alexei Navalny assassination attempt, cyber crime
[NYPOST] Saying, "I'm surprised we have not yet been accused of provoking the Black Lives Matter movement," Russian President Vladimir Putin
...President-for-Life of Russia. He gets along well with other presidents for life. He is credited with bringing political stability and re-establishing something like the rule of law, which occasionally results in somebody dropping dead from poisoning by polonium or other interesting substance. Under Putin, a new group of business magnates controlling significant swathes of Russia's economy has emerged, all of whom have close personal ties to him. The old bunch, without close personal ties to Putin, are in jail or in exile or dead from poisoning by polonium or other interesting substances...
brushed off serious accusations made by the US against Russia, including election interference, cybercrime and the detention and attempted

liquidation

of dissident Alexei Navalny.

Ahead of his summit Wednesday with President Joe Biden

...... 46th president of the U.S. Former Senator-for-Life from Delaware, an example of the kind of top-notch Washington intellect to be found in the World's Greatest Deliberative Body.......
in Geneva, the Russian leader told NBC News that American allegations that Russian hackers or the Kremlin itself were behind cyberattacks in the US were "farcical."

"We have been accused of all kinds of things," Putin told the network. "Election interference, cyberattacks and so on and so forth. And not once, not once, not one time, did they bother to produce any kind of evidence or proof. Just unfounded accusations."

He added: "I'm surprised that we have not yet been accused of provoking the Black Lives Matter movement."

Posted by: Fred || 06/15/2021 00:00 || Comments || Link || E-Mail|| [94 views] Top|| File under:
Economy
Gas Prices Jump Again As Crude Oil Hit Highest Price in Nearly 3 Years
[Breitbart] The prices of gasoline and crude oil both moved higher on Monday, squeezing U.S. consumers in the grip of the strongest inflation in over a decade.

A barrel of Brent Crude rose to $72.88, the highest price since October of 2018. West Texas crude was trading around $70.90, also the highest since October of 2018.

Crude prices have been persistently climbing this year as global demand rises and U.S. investment in oil production is stymied by the Biden administration's anti-fossil fuel policies.

Gas pump prices hit $3.08 on Monday, three cents higher than a week ago.

"Motorists are paying, on average, 37 percent more to fill up than the start of the year," said Jeanette McGee, a spokesperson for AAA. "Prices for the rest of the month are likely to push more expensive, but if crude production increases, as forecasted, there is the possibility of seeing some relief at the pump later this summer."

Not everyone agrees that prices are likely to come down. Analysts say that the push for electric vehicles and the threat of higher taxes and more regulation are depressing investment in oil production. Commodities investor Leigh Goehring recently told the Wall Street Journal that consumption will top production capacity for a sustained period. The situation could produce "the next oil crisis," Goehring said.

Planned investment in oil supply globally falls nearly $600 billion short of what will be needed to meet projected demand by 2030, according to an analysts at J.P. Morgan Chase.
Posted by: Besoeker || 06/15/2021 00:57 || Comments || Link || E-Mail|| [74 views] Top|| File under:
Home Front: Politix
In synagogue, Florida governor signs law mandating moment for school prayer
[IsraelTimes] Ron DeSantis also signs bill allowing volunteer ambulances, like private Orthodox Jewish rescue services, to use emergency lights and sirens when responding to emergencies.

Florida Gov. Ron DeSantis visited a South Florida Jewish temple to denounce antisemitism and stand with Israel, as the Republican governor cloaked himself in religion Monday while signing a bill into law that would require public schools in his state to set aside at least one minute of silence for children to meditate or pray.

His visit to the Shul of Bal Harbour, a Jewish community center in Surfside, Florida, had the air of a campaign event.

DeSantis seemed to blush when Rabbi Sholom Lipskar introduced him as a "great governor and future world leader." It has been speculated that the governor, who is running for reelection next year, might run for president in 2024.

DeSantis visited the temple to sign two bills into law. One would expand the role of volunteer ambulance services, while the other makes Florida one of at least 15 states, a legislative analysis said, that would compel schools to hold moments of silence at public schools. The state had already been among roughly 18 other states that gave schools the option to do so.

"It's something that's important to be able to provide each student the ability, every day, to be able to reflect and to be able to pray as they see fit," DeSantis said. "The idea that you can just push God out of every institution, and be successful — I'm sorry, our founding fathers did not believe that."

The ambulance bill allows some volunteer first responders, including those run by faith-based groups, to use emergency lights and sirens when responding to emergencies. Some Orthodox Jews rely on these volunteer ambulance services to help overcome religious sensitivities that prevent some people from using traditional emergency services.

The ambulance bill was championed in the state Senate by Democrat Jason Pizzo, the only elected Democrat to take the stage with the governor during the bill signings.

Pizzo also supported the legislation that requires moments of silence in schools, saying the students won't be required to pray during those moments set aside by schools.

"It's like a moment of meditation, relaxation, connection," he said.

DeSantis used the event to tout his support for Israel, which he visited in his first year of office. During his speech, he referred to the United Nations


...a formerly good idea gone bad...


as corrupt, saying the world body does more to sanction Israel than castigate China, which he lumped with what he referred to as "rogue regimes."

As DeSantis began speaking, authorities forcibly removed a heckler from the hall. It was unclear what message the man was making as police pulled him away, most of his words inaudible to those watching a broadcast of the rally.
Posted by: trailing wife || 06/15/2021 00:59 || Comments || Link || E-Mail|| [70 views] Top|| File under:
Science & Technology
Coronavirus infections dropping where people are vaccinated, rising where they are not
h/t HotAir


[WAPO] - ... Vaccination is not always even within each state, and The Post found the connection between vaccine shots and coronavirus cases at the local level comparing more than 100 counties with low vaccination rates (fewer than 20 percent of residents vaccinated) and more than 700 with high vaccination rates (at least 40 percent vaccinated).

Counties with high vaccination had low coronavirus rates that are going down. In counties where few people are vaccinated, not only are there higher case rates, but the number of cases there also is growing.


Graph at the link




Posted by: g(r)omgoru || 06/15/2021 14:14 || Comments || Link || E-Mail|| [41 views] Top|| File under:
Who's in the News
35
[untagged]
4
Hamas
4
Sublime Porte
4
Govt of Iran
3
Commies
2
Taliban
2
Govt of Syria
2
Antifa/BLM
2
Govt of Iran Proxies
1
Islamic State
1
Arab Spring
1
Boko Haram (ISIS)
1
Govt of Iraq
1
Moslem Colonists
1
al-Qaeda
1
Human Trafficking
1
Houthis
1
Hezbollah
1
[untagged]
Bookmark
E-Mail Me
The Classics
The O Club
Rantburg Store
The Bloids
The Never-ending Story
Thugburg
Gulf War I
The Way We Were
Bio
Merry-Go-Blog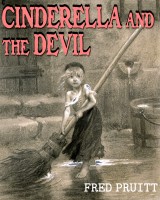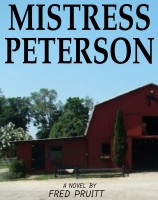 On Sale now!


A multi-volume chronology and reference guide set detailing three years of the Mexican Drug War between 2010 and 2012.

Rantburg.com and borderlandbeat.com correspondent and author Chris Covert presents his first non-fiction work detailing the drug and gang related violence in Mexico.

Chris gives us Mexican press dispatches of drug and gang war violence over three years, presented in a multi volume set intended to chronicle the death, violence and mayhem which has dominated Mexico for six years.
Click here for more information


Meet the Mods
In no particular order...


Steve White
Seafarious
Pappy
lotp
Scooter McGruder
john frum
tu3031
badanov
sherry
ryuge
GolfBravoUSMC
Bright Pebbles
trailing wife
Gloria
Fred
Besoeker
Glenmore
Frank G
3dc
Skidmark
Alaska Paul



Better than the average link...



Rantburg was assembled from recycled algorithms in the United States of America. No trees were destroyed in the production of this weblog. We did hurt some, though. Sorry.
18.232.59.38

Help keep the Burg running! Paypal: