-War on Police-
Family of fallen Massachusetts cop tells activist city councilors not to attend funeral service
[THEPOSTMILLENNIAL] Three city councilors in Worcester, Massachusetts, were requested by the family of fallen police officer Emmanuel "Manny" Familia not to attend

the dear departed

's funeral service, according to MassLive.

38-year-old Familia died last week after attempting to save a 14-year-old teen from the water at Green Hill Park. The teen also drowned.

Councilors Sean Rose, Khrystian King, and Sarai Rivera received calls from Worchester's city manager Edward Agustus Jr. who relayed the family's requests.

"We have a true hero and a tragedy and a very well-liked Latin man in our community," Rose said. "This is the family's wish. I didn't really get into details why with a grieving family." On Facebook, Rose stated that "I pray the family of Officer Familia, the family of Troy Love and the Worcester Police Department find comfort and peace during this difficult time."

While Rivera did not comment on the incident directly, a

news hound

for the Worcester Telegram & Gazette tweeted that Rivera confirmed that the family requested she not attend.

On Facebook, King wrote that he met Familia at around 14-years-old while playing in a summer basketball league: "Manny Familia lost his life in the midst of an act of valor while trying to save another. We should only be considering the ultimate sacrifice that Manny and his loved ones have made while honoring and planning for his continual legacy." King wrote that out of the "utmost respect for Manny, his family, his friends, his loved ones, the officers that co-responded and entered the water with him, his Law Enforcement colleagues, Worcester's Dominican and Latino Community, Worcester's Basketball community, and the entire City of Worcester," he declines any further comment. "I continue to have the utmost respect and love for Manny. May he rest in peace," King added.

Many have speculated that requests for those city councilors not to attend stemmed from their alleged anti-police stances.

Both King and Rivera signed a petition last year to discuss the reallocation of a portion of the police department's funding. According to MassLive, councilor-at-large Gary Rosen signed that same petition, but was in attendance at the funeral.

Other attendees, like Congressman Jim McGovern, have urged for reduced funding or police reform as well. McGovern urged in the wake of George Floyd's death for the passing of the George Floyd Justice in Policing Act. Worcester Police Sargent and president of the IBO Local 504 police union Rick Cipro told MassLive that he was not aware of the family's request, but in his eyes as the head of the union, those three councilors have gone after police in the last year.


Posted by: Fred || 06/13/2021 00:00 || Comments || Link || E-Mail|| [336066 views] Top|| File under:
Afghanistan
Kabul: Twin blasts target Hazara civilians, fmr mujahideen emir and family killed in Paghman
[KhaamaPress] According to reports, two back-to-back IED explosions in the West of Kabul have killed and injured civilians.

Both explosions are reportedly said to be IED bombs attached to civilians passenger mini-vans that used to work as a taxi inside the Kabul city.

According to Kabul Police, the first IED explosion occurred in the Mahtab Qala area of district 6, killing 6 civilians including a woman injured two others.

The second explosion in Sar-e-Pul
...a city and eponymous province in northern Afghanistan, population about 500,000. Demographically it is majority Tadjik and Uzbek. There are small Pashtun, Arab, and Hazara communities, of which the Hazaras mostly don't bother anyone...
area of Dasht-e-Barchi, PD6 has claimed one life and have injured another four civilians including a woman.

This comes as the recent attacks and explosions mainly targeting civilians inside the Hazara

...a grouping of Dari-speaking people of Sino-Tibetan descent inhabiting Afghanistan and Pakistain. They are predominantly Shia Moslems and not particularly warlike, which makes them favored targets...
community have raised too many questions and concerns among Hazara ethnic groups believing the Hazara genocide is underway.

Thousands of Hazara community members started online campaigns under the name of Stop Hazara Genocide and #StopHazaraGenocide on Twitter and Facebook to seek support for international voices. The campaign went through on the internet for several days becoming one of the popular trendings of Twitter.

Five People Killed in Gunmen Attack in Paghman: Police

[ToloNews] At least five people were killed in an attack by unknown gunmen in the Paghman district of Kabul province shortly after midnight on Friday, police said.

Kabul police in a statement said that five members of one family were returning from a wedding ceremony when they were abducted by gunmen and were killed later.

Police blamed the Taliban for the attack.

Taliban so far has not commented on the attack.

A security official in Paghman who wished not to be named said that a former mujahideen commander Ghazi Oryakhil is also among those killed in the attack. Others killed in the attack are the commander's relatives, the source said.
Posted by: trailing wife || 06/13/2021 00:00 || Comments || Link || E-Mail|| [336068 views] Top|| File under: Islamic State
District in Ghor Falls to Taliban after latest 'Heavy Clashes'
[ToloNews] Tolak district in the central province of Ghor has fallen to the Taliban

...Arabic for students...
following heavy

festivities

against security forces on Friday night, two sources from the province said on Saturday.

Salman Yusufi, the district governor for Tolak, said that at least 20 security force members were killed and 20 more were

maimed

in the

festivities

in the district.

He said that at least 10 security force members have been captured by the Taliban.

Yusufi did not confirm the fall of the district to the Taliban but criticized the lack of attention by relevant officials to supply equipment to the forces on the ground.

Local officials have not commented on the report.

This comes as the Defense Ministry said that civilian and military institutions in Zare district in the northern province of Balkh were shifted to another place on Saturday due to limited access to the district for supplying equipment to security forces.

Taliban has claimed to have captured the Zare district on Saturday morning.

In addition to the mentioned districts, so far, sources and officials have confirmed that the centers of at least 17 districts have fallen to

Lions of Islam

over the last two months. According to two MPs, the centers of Ishkamish district in Takhar and Sozma Qala district in Sar-e-Pul
...a city and eponymous province in northern Afghanistan, population about 500,000. Demographically it is majority Tadjik and Uzbek. There are small Pashtun, Arab, and Hazara communities, of which the Hazaras mostly don't bother anyone...
fell to the Taliban on Thursday.

The centers of Burka district in Baghlan, Narkh, and Jalrez districts in Maidan Wardak, Dawlat Shah district in Laghman
...Afghan province with a population of about 445,600, which is multi-ethnic and mostly a rural society. During the invasions of Alexander the Great, the area was known as Lampaka, wich is apparently Olde Macedonian for Laghman.The city of Mihtarlam serves as the bucolic capital of the province. The population is half Pashtun, the remainder Tadjik and Pashai. It had a repution for great wealth until it was conquered in the tenth century by Abu Mansur Sabuktigin.
He conquered it and set fire to the places in its vicinity which were inhabited by infidels, and demolishing the idol-temples, he established Islam in them, He marched and captured other cities and killed the polluted wretches, destroying the idolatrous and gratifying the Musulmans. After wounding and killing beyond all measure, his hands and those of his friends became cold in counting the value of the plundered property.
After that it was mostly notable for the production of dirt, rocks, and holy men...
, Qaisar district in Faryab, Shahrak district in Ghor, and Shirzad district in Uruzgan have fallen to the Taliban in less than two months.

The Taliban claims they have also captured Charkh district in

Pashtun-infested Logar

, Do Ab, and Mandol districts in Nuristan, Farsi district in Herat


...a venerable old Persian-speaking city in western Afghanistan, populated mostly by Tadjiks, which is why it's not as blood-soaked as areas controlled by Pashtuns...


, Deh Yak district in Ghazni, Gezab district in Daikundi, and Shinkai district in Zabul.

Posted by: trailing wife || 06/13/2021 00:00 || Comments || Link || E-Mail|| [336067 views] Top|| File under: Taliban
Africa Horn
Somalia's army wins big against Al-Shabaab in ongoing operations
[Garowe] The Somali National Army [SNA] has continued to make major gains against al-Shabaab


...... Somalia's version of the Taliban, functioning as an arm of al-Qaeda...




murderous Moslems

in Somalia with the ongoing war recording major gains, which have positively contributed to the stability of the Horn of Africa nation.

For the last three decades, Somalia has struggled with instability which has literally grounded most of the operations, including but not limited to the political chaos that has lasted for a couple of months. The instability has almost caused lawlessness.


Almost? An interesting word choice,

However,


there is a theory which states that if ever anybody discovers exactly what the Universe is for and why it is here, it will instantly disappear and be replaced by something even more bizarre and inexplicable. There is another theory which states that this has already happened...


the fight against al-Shabaab has almost cost the country for a number of years but the army continues to make considerable gains, including the lastest victories in Middle and Lower Shebelle, where the

murderous Moslems

have a share in terms of occupation.

On Friday, the army killed 17 al-Shabaab

murderous Moslems

in the lastest operation which was well organized by the army. The Somali National Army is set to take over security responsibilities in the country after the expiry of the Somali Transition Plan [STP].

According to the army, the team killed the

murderous Moslems

in an operation conducted by Somali National Army in Hiiraan region, central Somalia in the past 24 hours. SNA destroyed Shabaab bases near Mahaas district where they used to carry out attacks on civilians and Army.

Last week, the Chief of Defense Forces Gen Odowa Yusuf Rageh led an operation within Lower and Middle Shebelle, where more than 150 al-Shabaab

murderous Moslems

were killed. The operation is one of the moves to consolidate grounds for government forces.

The Somalia national army has been over time tried to consolidate bases in a strategy to reclaim its lost glory. Both the United States, The Sick Man of Europe Turkey

...the occupiers of Greek Asia Minor...
, and the UK have been strengthening the Somali army and the moves have been paying dividends over a long time.
Posted by: trailing wife || 06/13/2021 00:00 || Comments || Link || E-Mail|| [336087 views] Top|| File under: al-Shabaab (AQ)
Africa North
France Kills Senior Militant Leader in Sahel
[ENGLISH.AAWSAT] A French military offensive in Mali has killed a

murderous Moslem

leader linked to al-Qaeda who is believed to have helped orchestrate the kidnapping and killing of two French journalists in 2013,

La Belle France

's defense minister said Friday.

Three other

holy warriors

were also killed in the June 5 anti-terrorist operation around Aguelhok in northern Mali, Florence Parly said in a statement. The operation was targeting a group suspected of plotting an attack on UN forces in the area.

French authorities identified one of those killed as Baye ag Bakabo, considered to be behind the kidnapping and killing of Ghislaine Dupont and Claude Verlon, journalists for Radio

La Belle France

Internationale, in November 2013.

The killings prompted new efforts to protect journalists in conflict zones.

RFI reported Friday that the

murderous Moslem

leader drove the beige pick-up truck used for the kidnapping, and that in recent months he had headed an

gang

tasked with "eliminating all people suspected of collaborating" with French forces operating in Africa's Sahel region
... North Africa's answer to the Pak tribal areas...
RFI expressed regret that he was killed instead of captured, saying "his testimony could have removed zones of doubt that continue to cast a shadow on this case." Only one member of the unit behind the kidnapping remains alive, RFI said.

The announcement of his death came the day after French President Emmanuel Macron announced a scaling back of French forces in the Sahel and a "profound transformation" of

La Belle France

's military operation in Mali and neighboring countries so that it relies more on regional partners.

"We are not changing the objective, which is to continue the fight against terrorism. What changes is the approach," Parly told

La Belle France

info radio on Friday morning.

"

La Belle France

remains committed in the Sahel.

La Belle France

's military engagement will remain very significant," she said, declining to give details on the troop reductions.

Macron said on Thursday details would be finalized by the end of June after consultations with African and international partners, but that the focus would now be on special forces carrying out counter-terrorism operations.

Posted by: Fred || 06/13/2021 00:00 || Comments || Link || E-Mail|| [336067 views] Top|| File under: al-Qaeda in North Africa
Tunisian Navy Rescues 54 Migrants Heading to Europe
[PUBLISH.TWITTER]

The migrants colonists, aged between 15 and 40 and almost all men, left from neighboring Libya late Thursday.

But their boat began to founder in waters off the southern Tunisian port of Ben Guerdane, the defense ministry said in a statement.

The migrants colonists -- who include citizens of multiple nationalities, many from sub-Saharan African countries -- were taken to Ben Guerdane, before heading to a detention center.

At least 700 people have died trying to cross the central Mediterranean this year, up until May 17, the UN's refugee agency UNHCR said, AFP reported.

Numbers leaving Libya have also increased significantly, with 11,000 departures from January to April 2021, over 70 percent more than in the same period last year, according to UNHCR.

Posted by: Fred || 06/13/2021 00:00 || Comments || Link || E-Mail|| [336064 views] Top|| File under: Moslem Colonists
Unidentified Men Break into Egyptian Embassy in Tripoli
[LIBYAREVIEW] On Saturday, a number of unidentified men broke into the Egyptian Embassy in Tripoli and stole five cars belonging to Embassy staff, according to reports released by 218 News.


Which Tripoli?


This incident comes at a time when countries continue to reopen their Embassies in Tripoli, as part of the Ministry of Foreign Affairs' unremitting efforts to consolidate diplomatic relations with many world countries.

Last month, Egypt appointed a new Chargé d'Affairs to its Embassy in Tripoli, as Cairo seeks to restore diplomatic relations with Libya after a six-year hiatus.

Egyptian Prime Minister, Madbouly and a high-level ministerial delegation visited Tripoli on April 20th. The delegation included Ministers of Electricity and Renewable Energy, Petroleum and Mineral Resources, Manpower, Trade and Industry, and a number of investors.

"We are keen to stand with Libya and settle the crisis in it. My visit to Tripoli confirms Cairo's support for Libya and the national unity government," the Egyptian Prime Minister said.


Posted by: Fred || 06/13/2021 00:00 || Comments || Link || E-Mail|| [336063 views] Top|| File under: Antifa/BLM
Europe
Man held in Italy over UK Vietnamese migrant deaths
[PUBLISH.TWITTER]

Stefan Damian Dragos, a 28-year-old Romanian citizen, is accused of having provided the truck that transported the migrants colonists to England, according to a police statement. Dragos, who was detained by police in Milan on a UK arrest warrant, "belongs to a criminal organization dedicated to illegal immigration", it added. A statement from Essex police in southeast England said he has been charged with "conspiracy to assist unlawful immigration and encouraging or assisting the commission of an offence". The 39 Vietnamese migrants colonists — the youngest of whom were two 15-year-old boys — suffocated in the container as they were being transported to what they had hoped would be new lives in

Britannia

.

Their lifeless bodies were discovered inside the sealed unit at a port near London in October 2019. The case cast a shocking new light on the lengths migrants colonists will go to in order to reach

Britannia

, and the gangs exploiting their desperation. The ringleaders of the smuggling gang, Ronan Hughes and Gheorghe Nica, were convicted of 39 counts of manslaughter at a London court earlier this year, and tossed in the slammer
... anything you say can and will be used against you, whether you say it or not...
for 20 years and 27 years respectively. Truck drivers Maurice Robinson and Eamonn Harrison were also given 13-year and 18-year sentences respectively.
Posted by: Fred || 06/13/2021 00:00 || Comments || Link || E-Mail|| [336065 views] Top|| File under: Human Trafficking
ISIS attacks the federal police in Kirkuk
[SHAFAQ] A security source reported on Saturday that ISIS launched an attack on the federal police forces in Riyadh district, Kirkuk governorate.

The source told Shafaq News Agency, "The attack resulted in two injuries of the Federal Police. One is in critical condition."
Posted by: Fred || 06/13/2021 00:00 || Comments || Link || E-Mail|| [336071 views] Top|| File under: Islamic State
Israel-Palestine-Jordan
Woman armed with knife runs at guards at West Bank checkpoint, is shot dead
[IsraelTimes] Police say the woman, who'd reportedly been incarcerated in the past for a stabbing attack, did not respond to multiple calls to halt.


She finally managed to commit suicide by IDF, winning an end to her suffering, Paradise, and a payoff to her family, though nothing more.

A Paleostinian woman was

rubbed out

Saturday after she ran at guards manning a West Bank crossing brandishing a knife, and ignored multiple calls to halt, police said.

The 28-year-old woman from Aqabat Jabr arrived at the Qalandiya checkpoint north of Jerusalem, and moved toward the checkpoint's vehicle lane.

According to the police, the woman pulled out a knife and ran toward the forces. A civilian security guard called on her to stop several times. When she did not do so, he

shot up

her.

Her death was pronounced by medics at the scene.

According to Kan news the woman had been tossed in the calaboose
Please don't kill me!
for two years in 2016-2018 over a previous stabbing attempt.
Posted by: trailing wife || 06/13/2021 00:00 || Comments || Link || E-Mail|| [336081 views] Top|| File under:
Syria-Lebanon-Iran
Landmine exploded in Syria's north, man wounded
[NPASYRIA] On Saturday, a mine planted beside a road south of Manbij, northern Syria, went kaboom!, wounding a person.

A civilian was

maimed

due to an IED explosion which was planted beside the road of Abu Qalqal town, 20 km south of Manbij, where he was transferred to the hospital, a local source said.

The Internal Security Forces (Asayish) in Manbij posted on its official Facebook that their demining team managed to remove a mine which was put near the road.

The removed mine was hand-made and ready to explode by remote control, the Asayish said.

This is the third explosion of its kind in the town since its release from ISIS in 2016.

On June 10, a mine planted near al-Fath Mosque in the western part of Manbij, went kaboom! and resulted in the killing of member of Hawari (Rapid Response) Forces and the injury of two others members in addition to the injury of two civilians.
Posted by: Fred || 06/13/2021 00:00 || Comments || Link || E-Mail|| [336066 views] Top|| File under: Islamic State
Ongoing Turkish shelling on Syria's north causes constant fears
[NPASYRIA] Yesterday, villages of Zarna'it, Mayasa, Soghana and Aqiba in Sherawa district subjected to artillery shelling causing panic for the residents.

Last week, villages in Sherawa witnessed intensive shelling by Ottoman Turkish forces and

gang

s stationing in the neighboring villages.

As a result of targeting Kalotah with dozens shells by Ottoman Turkish forces, the 14-year-old girl child lost her life, while her father and the 11-year-old brother were

maimed

.
Continued on Page 49
Posted by: Fred || 06/13/2021 00:00 || Comments || Link || E-Mail|| [336069 views] Top|| File under: Sublime Porte
At least 16 killed in artillery attacks on Afrin
[SHAFAQ] At least 16 people, including 11 civilians, were killed, on Saturday, in artillery shelling on the Kurdish-held city of Afrin, according to the Syrian Observatory for Human Rights.

A doctor, three hospital employees, three women and a child, are among the dead.

According to the Observatory, the shelling on al-Shifaa Hospital was carried out from the north of Aleppo governorate, where the Syrian regime forces and Kurdish fighters are deployed.

Meanwhile,


...back at the pound, the little lost dog had finished eating the rat terrier...




Rooters

reported that at least 13 people were killed and several

maimed

in two separate artillery attacks on the northern Syrian town of Afrin on Saturday, local medical sources said.

The first attack struck a residential area, while the second hit a hospital shortly afterwards, civil defiance sources said.

The Sick Man of Europe Turkey

...the occupiers of Greek Asia Minor...
's Anadolu agency also put the number of those killed at 13 and said 27

were maimed

.

A local Ottoman Turkish official told

Rooters

that sources at the hospital claimed the Syrian Kurdish YPG hit the building with a missile launcher, according to initial reports. The official said Ottoman Turkish artillery are shelling rural positions near the city of Maarat al-Numan in response.

The Syrian Democratic Forces (SDF), the U.S.-backed forces spearheaded by the Kurdish YPG, later said it was not responsible for the attack.

The governor's office in Turkey's Hatay province, bordering Afrin, said it was investigating the incident and that missiles were fired from the Tel Rifat area controlled by the Syrian government.

Rooters

remarked.




Posted by: Fred || 06/13/2021 00:00 || Comments || Link || E-Mail|| [336070 views] Top|| File under: Sublime Porte
Who's in the News
37
[untagged]
4
Islamic State
4
Moslem Colonists
3
Sublime Porte
2
Govt of Iraq
2
Antifa/BLM
1
Hezbollah
1
Human Trafficking
1
Ottoman Proxies
1
Taliban
1
[untagged]
1
al-Qaeda in North Africa
1
al-Shabaab (AQ)
1
Arab Spring
1
Govt of Iran
1
Hamas
Bookmark
E-Mail Me
The Classics
The O Club
Rantburg Store
The Bloids
The Never-ending Story
Thugburg
Gulf War I
The Way We Were
Bio
Merry-Go-Blog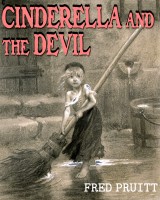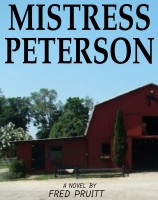 On Sale now!


A multi-volume chronology and reference guide set detailing three years of the Mexican Drug War between 2010 and 2012.

Rantburg.com and borderlandbeat.com correspondent and author Chris Covert presents his first non-fiction work detailing the drug and gang related violence in Mexico.

Chris gives us Mexican press dispatches of drug and gang war violence over three years, presented in a multi volume set intended to chronicle the death, violence and mayhem which has dominated Mexico for six years.
Click here for more information


Meet the Mods
In no particular order...


Steve White
Seafarious
tu3031
badanov
sherry
ryuge
GolfBravoUSMC
Bright Pebbles
trailing wife
Gloria
Fred
Besoeker
Glenmore
Frank G
3dc
Skidmark



Better than the average link...



Rantburg was assembled from recycled algorithms in the United States of America. No trees were destroyed in the production of this weblog. We did hurt some, though. Sorry.
35.172.111.47

Help keep the Burg running! Paypal: