-Lurid Crime Tales-
Firefighter's wallet stolen, bank account drained while battling CZU Lightning Complex fires
[ABC7NEWS] A commander fighting the CZU Lightning Complex Fire had his department vehicle broken into, his wallet stolen and bank account drained, according to CAL FIRE officials.

During a press briefing Sunday morning, CAL FIRE operations chief Mark Brunton said the theft happened while the crew member was taking care of business and directing firefighting crews.

Brunton said the extent to which people will go is "sickening" and said this is the last thing firefighters should have to deal with as they work to contain the hundreds of thousands of acres burning across the state under limited resources.

"It's saddening. It's sickening," Brunton said. "We are doing everything we can to try to help the community and unfortunately this happens."

Brunton reiterated the plea from officials that people evacuate the region. "Please again," he said. "If you're there, leave when asked to leave and let our folks get in there to do what they're doing."

"To me, it's just mind-boggling that somebody would have the audacity to do something like that," said Santa Cruz County Sheriff Jim Hart during a press briefing Sunday afternoon.

The robbery of a crew member comes after officials say they arrested five people on suspicion of looting from evacuated properties. "It's terrible and disgusting," Chief Deputy Chris Clark with the Santa Cruz County Sheriff's Office said on Friday. "These five decided to victimize several of our community members who are already hurting."
Posted by: Fred || 08/24/2020 00:00 || Comments || Link || E-Mail|| [6474 views] Top|| File under:
-Land of the Free
Disgusting Delta 'WOKE' Airlines bans UBL shooter Rob O'Neill, NYT editor piles on
[PJ] Delta Airlines has banned retired Navy SEAL Rob O'Neill, who was part of Operation Neptune Spear, the mission that killed Osama bin Laden. Delta reportedly banned O'Neill for failing to wear his mask on board, even though he was eating and drinking at the time. The mask mob came to get him anyway.


Forgive me, but every time I see a photo or teevee interview of this guy, the spirt of slap simply overwhelms me.


It appears that posting a maskless photo with the saying "I'm not a p*ssy" is what put the airline over the edge, resulting in O'Neill being banned. No one noticed, much less objected to O'Neill on the flight at the time.

New York Times editor Dan Saltzstein amplified the tweet, saying that he didn't know O'Neill but — and this part is unbelievable — "...you're not willing to sacrifice and be a little uncomfortable for your fellow humans (including that marine [sic] behind you)!"

Posted by: Besoeker || 08/24/2020 05:04 || Comments || Link || E-Mail|| [6476 views] Top|| File under:
-War on Police-
Houston police chief recruits officers from defunded police departments: 'We're hiring'
[NYPOST] Houston Police Chief Art Acevedo is inviting officers laid off by defunded police departments throughout the country to join his force telling "Fox & Friends Weekend" on Sunday, "We're hiring.""We're fortunate we have a mayor and a council ... that understands that our community doesn't want less policing, they don't want to defund the police, they want better policing and they want good cops," Acevedo said.

He made the comments amid a growing push across the country to defund or dismantle police departments, following the death of George Floyd in police custody.

"When you see that it's challenging to actually go out and get folks to join the policing ranks today, if good officers want to come here and they want to serve this great city, we're hiring," Acevedo said. "We have 400 positions thanks to our mayor and council and we're looking forward to finding good people."

As local governments in other parts of the country, like Austin, Texas, have considered cutting budgets and defunding departments to reform police, Acevedo noted Houston's decision to hire. He wants to implement a new program making it easier for out-of-state officers to take positions on Houston's force.
Posted by: Fred || 08/24/2020 00:00 || Comments || Link || E-Mail|| [6475 views] Top|| File under:
Afghanistan
Kabul police arrest ex-commander sentenced to jail for murder and corruption charges
[KhaamaPress] A former police force commander who was sentenced to jail for corruption and murder charges was arrested by the

Afghan cops

early Sunday morning, an official said.

Tariq Aryan, a spokesperson to the Ministry of Interior told Khaama Press that Zemarai Paikan a former commander of Afghanistan Public Protection Forces (APPF) was detained in an operation on Sunday morning.

Zemarai Paikan was sentenced to 8 years and six months jail sentence for murdering a police officer, misuse of authority and corruption charges and he was a

runaway

for a while.

This comes as the Afghan government has been under public criticize for its weakness in fighting against corruption.

Posted by: trailing wife || 08/24/2020 00:00 || Comments || Link || E-Mail|| [6495 views] Top|| File under:
Caucasus/Russia/Central Asia
Yulia Tymoshenko tests positive for coronavirus, ex-PM in 'serious condition' as Ukraine struggles with big rise in infections

[RT] Former Ukrainian Prime Minister Yulia Tymoshenko is struggling with a fever after testing positive for coronavirus. The country has seen an upswing in new Covid-19 cases in recent weeks.

The news was confirmed by Tymoshenko's spokesperson, Marina Soroka. "Yes, unfortunately, it is true. The test showed that Yulia has Covid-19. Her condition was identified as serious. Her temperature reached 39 Celsius," she wrote on social media.

Tymoshenko briefly served as prime minister in 2005 and later held the same office from 2007-2010, as well as running for president three times. She currently leads the opposition Fatherland (Batkivshchyna) party in Ukraine's parliament.


[You may recall the "Orange Revolution".]


The news comes as officials are battling to contain a rise in coronavirus infections in the country. A total of 1,987 new cases and 27 deaths were reported on Sunday. They include 306 cases in Ukraine's capital Kiev on Sunday, where 18 new patients were children.

[Former boxer] Mayor Vitali Klitschko said that the city has "never" seen such a big daily increase in Covid-19 patients in a single day. He also noted a surge of people requiring urgent treatment, as 56 patients were hospitalized.

President Volodymyr Zelensky warned on Friday that if the tide is not turned soon, it could overwhelm the healthcare system."We already have a wave of 2000 [new cases] per day. It is very dangerous. We cannot repurpose all hospitals. So the increase of patients will just shut down the healthcare system completely, and the state will be unable to do anything," he said.

Nearly 105,000 people had been infected in Ukraine since the start of the outbreak, 2,271 have died.
Posted by: Clem || 08/24/2020 00:00 || Comments || Link || E-Mail|| [6495 views] Top|| File under:
China-Japan-Koreas
China: Three Gorges dam hits highest level, anxiety grows among public
h/t Instapundit


[India Blooms News Service] - The dam recently recorded the largest inflow of water in its history.

Following the incident, officials even assured people the water level would not be breached.

Inflows to the world's largest hydro-electric dam reached 75m litres of water a second, according to state media. By Thursday morning, 11 outlets of the dam had been opened to discharge 49.2m litres of water a second, the largest release since its construction, reports The Guardian.

Parts of China witnessed heavy flooding for the past two months.

Officials have repeatedly assured that the dam can withstand the flow of water.

A breach of the dam, a controversial and unprecedented feat of engineering along the Yangtze River, would be embarrassing for China, which took 12 years to build the megaproject, displacing millions and submerging swathes of land, reports The Guardian.

The Three Gorges dam, which can handle inflows of about 98.8m litres a second, is already approaching its capacity. Officials expect water levels in the reservoir, whose dam was built to withstand a water level of 175 metres, to reach 165.5 metres on Saturday, reports the newspaper.

Meanwhile, officials have carried out evacuation process in many parts of the country.
Posted by: g(r)omgoru || 08/24/2020 00:50 || Comments || Link || E-Mail|| [6490 views] Top|| File under: Commies
Trump Says US Could 'Decouple' and Not Do Business With China
[NTD] President Donald Trump, in a Fox News interview airing Sunday, raised the possibility of decoupling the U.S. economy from China, a major purchaser of U.S. goods.

In a video excerpt, Trump initially told interviewer Steve Hilton "we don't have to" do business with China, and then later said about decoupling, "Well it's something that if they don't treat us right I would certainly, I would certainly do that."

Trump entered into a high-stakes trade war with China before reaching a partial Phase 1 trade deal in January. Trump has since shut the door on Phase 2 negotiations, saying he was unhappy with Beijing's handling of the pandemic.

In June U.S. Treasury Secretary Steven Mnuchin said a decoupling of the U.S. and Chinese economies will result if U.S. companies are not allowed to compete on a fair and level basis in China's economy.
Posted by: 3dc || 08/24/2020 00:00 || Comments || Link || E-Mail|| [6490 views] Top|| File under: Commies
Top US representative in Taiwan attends memorial in Kinmen island of Taiwan's last major battle with China.
[NTD] KINMEN, Taiwan—Amid rising tensions with Beijing, the de facto U.S. ambassador in Taiwan took part on Sunday for the first time in commemorations of a key military clash and the last time Taiwanese forces joined battle with the Chinese Communist Party on a large scale.

The Chinese regime has stepped up military activity around the democratic island, moves denounced by Taiwan's government as an attempt at intimidation to force them to accept Chinese communist rule.

Taiwan President Tsai Ing-wen laid a wreath and bowed her head in respect at a memorial park on Kinmen island, which sits a few kilometres (miles) off the Chinese metropolis of Xiamen, to mark the 62nd anniversary of the start of the second Taiwan Straits crisis.

In August 1958, Chinese communist forces began more than a month of bombarding Kinmen, along with the Taiwan-controlled Matsu archipelago further up the coast, including naval and air battles, seeking to force them into submission.

Brent Christensen, head of the American Institute in Taiwan and Washington's de facto representative, offered his respects too, standing behind Tsai, in a symbolic show of U.S. support for the island.

Posted by: 3dc || 08/24/2020 00:00 || Comments || Link || E-Mail|| [6492 views] Top|| File under: Commies
Kim Jong Un reportedly in a coma as his sister Kim Yo Jong takes control
I still think he died earlier and a double took over. Didn't look the same. She's a stone cold psychopath


[NYPOST] North Korea

...hereditary Communist monarchy distinguished by its truculence and periodic acts of violence. Distinguishing features include Songun (Army First) policy, which involves feeding the army before anyone but the Dear Leadership, and Juche, which is Kim Jong Il's personal interpretation of Marxism-Leninism, which he told everybody was brilliant. In 1950 the industrialized North invaded agrarian South Korea. Twenty-one countries of the United Nations eventually contributed to the UN force opposing the invasion, with the United States providing around 90% of the military personnel. Seventy years later the economic results are in and it doesn't look good for Juche...
n dictator Kim Pudge Jong-un


...the overweight, pouty-looking hereditary potentate of North Korea. Pudge appears to believe in his own divinity, but has yet to produce any loaves and fishes, so his subjects remain malnourished...


has fallen into a coma, a former South Korean official is claiming on the heels of reports that the northern leader has ceded over some of his power to his younger sister.

Chang Song-min, a former aide to late-South Korean president Kim Dae-jung, has alleged that the Hermit Kindom's honcho has become seriously ill amid speculation about his limited public appearances this year, the Mirror reported.

"I assess him to be in a coma, but his life has not ended," he told South Korean media.

The former aide added that the leader's younger sister, Kim Yo Jong, was poised to help lead the country.

"A complete succession structure has not been formed, so Kim Yo-jong is being brought to the fore as the vacuum cannot be maintained for a prolonged period," he said.

His claims come after South Korean spies revealed that the 33-year-old sibling now serves as his "de facto second-in-command," though she has not been designated his successor.

In a closed-door meeting with

politician

s, the National Intelligence Service said the power shift partly seeks to "relieve (Kim's) stress from his reign and avert culpability in the event of policy failure," the Yonhap News Agency reported.

"Kim Yo Jong, the first vice department director of the Workers' Party Central Committee, is steering overall state affairs based on the delegation," the agency reportedly said.


Spot also submitted an article on this story, commenting:

Here we go again!



Posted by: Fred || 08/24/2020 00:00 || Comments || Link || E-Mail|| [6498 views] Top|| File under: Commies
Chinese Government Urges Dam Operators at Maximum Capacity to Hold Back the Flood
Guest essay by Eric Worrall

[WattsUpWithThat] Authorities have ordered dam operators to try to hold back incoming flood water, as Chinese manufacturing and farming heartland cities in the Yangtze Delta are bracing for yet more severe flooding. The same order given by Chinese authorities in similar circumstances in 1975 led to the deaths of up to a quarter of a million people.

China on alert for Yangtze River flooding as storms close in
Continued on Page 49
Posted by: Alaska Paul || 08/24/2020 00:00 || Comments || Link || E-Mail|| [6500 views] Top|| File under: Commies
Home Front: Politix
'Gratefully and humbly': Kellyanne Conway leaving White House
[Washington Examiner] Presidential counselor Kellyanne Conway, who served as President Trump's final campaign manager during the 2016 election that carried him to victory, announced Sunday evening that she'll be leaving her White House post at the end of this month.

Her conservative lawyer husband, George Conway, who is a frequent critic of the president, simultaneously announced on social media that he will be stepping back from his position at the Lincoln Project, an entity consisting of anti-Trump Republicans and independents.


Their kind of Republicans and Independents are known in the trade as Democrats.

Both said they want to focus on their family. The couple have four children together.

Kellyanne Conway, who built a powerhouse Republican polling firm, became the first woman to run a successful presidential campaign in 2016 upon Trump's victory in the 2016 general election. The veteran Republican pollster went on to become one of the most ardent defenders of Trump during his first term as president.

She announced her departure on the eve of the Republican National Convention, tweeting a statement with a tweet that said she is leaving the White House "Gratefully & Humbly" after more than three and a half years.
Posted by: Besoeker || 08/24/2020 04:39 || Comments || Link || E-Mail|| [6490 views] Top|| File under:
India-Pakistan
Lahore man kills wife for not allowing second marriage
[DAILYTIMES.PK] A man, identified as Shahbaz Umar, murdered his 25-year-old wife after she refused to let him marry for the second time in Lahore, the police said on Friday.

The woman's body was found at her house. According to the police, there were knife marks on her wrists.

The crime was committed 13 days earlier. "An FIR was registered by the suspect. He tried to mislead us by lying that some unknown men had murdered his wife," investigating officer Imran Pasha said.

The police were, however, suspicious of Umar and interrogated him. He confessed to his crime

in jug

.

"Umar said that he killed his wife as she was not giving him permission for a second marriage," officer Pasha said, adding that he will soon be presented before a court.
Posted by: Fred || 08/24/2020 00:00 || Comments || Link || E-Mail|| [6472 views] Top|| File under:
Who's in the News
33
[untagged]
6
Commies
5
Govt of Iran
4
Antifa/BLM
4
Islamic State
4
Sublime Porte
3
Taliban
3
Govt of Iraq
3
Muslim Brotherhood
2
Moslem Colonists
2
Govt of Iran Proxies
2
Govt of Syria
1
Hamas
1
Arab Spring
1
Houthis
1
Salafists
Bookmark
E-Mail Me
The Classics
The O Club
Rantburg Store
The Bloids
The Never-ending Story
Thugburg
Gulf War I
The Way We Were
Bio
Merry-Go-Blog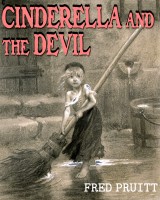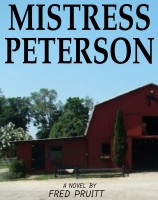 On Sale now!


A multi-volume chronology and reference guide set detailing three years of the Mexican Drug War between 2010 and 2012.

Rantburg.com and borderlandbeat.com correspondent and author Chris Covert presents his first non-fiction work detailing the drug and gang related violence in Mexico.

Chris gives us Mexican press dispatches of drug and gang war violence over three years, presented in a multi volume set intended to chronicle the death, violence and mayhem which has dominated Mexico for six years.
Click here for more information


Meet the Mods
In no particular order...


Steve White
Seafarious
Pappy
lotp
Scooter McGruder
john frum
tu3031
badanov
sherry
ryuge
GolfBravoUSMC
Bright Pebbles
trailing wife
Gloria
Fred
Besoeker
Glenmore
Frank G
3dc
Skidmark
Alaska Paul



Better than the average link...



Rantburg was assembled from recycled algorithms in the United States of America. No trees were destroyed in the production of this weblog. We did hurt some, though. Sorry.
44.200.30.73

Help keep the Burg running! Paypal: