-Lurid Crime Tales-
A guy could have a pretty good weekend in Vegas...
[CBS News] A man from Utah was arrested this week when police found almost $4 million worth of illicit drugs in his car in Arizona, according to CBS Utah affiliate KUTV. Logan Lewis Pederson, 30, was pulled over on Interstate 15 near the Utah border Monday afternoon.
Posted by: M. Murcek || 01/24/2020 00:00 || Comments || Link || E-Mail|| [227 views] Top|| File under:
FISA Court Admits Carter Page Warrants were 'Not Valid'
Oh dear. That doesn't sound good for anyone involved.
[Bongino] The top judge from the Foreign Intelligence Surveillance Court has ruled that at least two of the FISA applications used to spy on former Trump campaign adviser Carter Page were "not valid."

In an order dated Jan 7, 2020 and declassified and released today, FISC Judge James Boasberg wrote, "DOJ assesses that with respect to the applications in Docket Numbers 17-375 and 17-679 (two of Page's warrants), 'if not earlier, there was insufficient predication to establish probable cause to believe that [Carter] Page was acting as an agent of a foreign power. The Court understands the government to have concluded, in view of the material misstatements and omissions, that the Court's authorizations in Docket Numbers 17-375 and 17-679 were not valid."

(Boasberg‐it's worth noting‐is the FISA judge who chose Obama Administration official and Republican critic David Kris to oversee the FBI's surveillance reforms.)

According to the Federalist, the ruling notes that the Department of Justice had not concluded its position on the other two FISA applications against Page, however, the agency is currently collecting information to assess their validity.

One of the invalid applications, dated April 7, 2017 was signed by disgraced former FBI Director James Comey. The other, dated June 29, 2017 was signed by former deputy FBI Director Andrew McCabe and former deputy attorney general Rod Rosenstein.


Of course they were not 'valid.' They were a cover, a surveillance tool used to monitor the campaign and collect 'incidental intelligence' (Former DNI Jim Clapper's term, not mine). Once Page departed the campaign, all FBI interest in him vaporized. Page then assumed the convenient role of victim. This was NOT Carter Page's first Other Gov't Agency (OGA) rodeo.
Posted by: Besoeker || 01/24/2020 00:00 || Comments || Link || E-Mail|| [281 views] Top|| File under:
Desperate manhunt in Seattle for MULTIPLE gunmen who killed one and injured seven, including a child, in shooting spree outside downtown McDonald's
1 arrested, 2 still wanted for deadly Seattle rush-hour shooting

[Jpost] One man was arrested on Thursday and two more were being sought as suspects in a

shootout

that erupted the evening before on a busy street in downtown Seattle.

The arrest of Jamel Jackson, 21, who was himself

maimed

, came as Mayor Jenny Durkan and Police Chief Carmen Best pledged an all-out effort to curb gun violence in Seattle, which has long prided itself as one of the nation's safest large cities.

Police detectives viewing video footage recognized one of the

gunnies

as a known gang member and convicted felon who was thus prohibited by law from carrying a gun, Best said.
He was arrested at the hospital where he and six other people had been taken for treatment of gunshot wounds and was booked on unlawful possession of a firearm, police said.

Two other suspects, identified by police as Marquise Tolbert and William Ray Tolliver, both aged 24 and described as having lengthy arrest records, remained

on the lam

.
Posted by: Skidmark || 01/24/2020 00:00 || Comments || Link || E-Mail|| [297 views] Top|| File under:
-Short Attention Span Theater-
Animation shows how 1 'tactical' nuclear weapon could trigger a US-Russia war that kills 34 million people in 5 hours
[Bus Insider] More than 91 million people in Russia, the US, and NATO-allied countries might be killed or injured within three hours following a single "nuclear warning shot," according to a terrifying new simulation.

The simulation is called "Plan A," and it's an audio-visual piece that was first posted to to YouTube on September 6. (You can watch the full video at the end of this story.) Researchers at the Science and Global Security lab at Princeton University created the animation, which shows how a battle between Russia and NATO allies that uses so-called low-yield or "tactical" nuclear weapons ‐ which can pack a blast equivalent to those the US used to destroy Hiroshima or Nagasaki in World War II ‐ might feasibly and quickly snowball into a global nuclear war.

"This project is motivated by the need to highlight the potentially catastrophic consequences of current US and Russian nuclear war plans. The risk of nuclear war has increased dramatically in the past two years," the project states on its website.

The video has an ominous, droning soundtrack and a digital map design straight out of the 1983 movie "WarGames." The Cold War-era movie, in which a young Matthew Broderick accidentally triggers a nuclear war, "was exactly the reference point," simulation designer Alex Wellerstein told Insider.

But while simulations can be frightening, they can also be incredibly helpful: governments can use them to develop contingency plans to respond to nuclear disasters and attacks in the least escalatory way, and they can also help ordinary citizens learn how to survive a nuclear attack.

"Plan A" comes as tensions between Russia and NATO allies ratchet up. Both Russia and the US are testing weapons previously banned under the Intermediate-range Nuclear Forces treaty, often called INF. Russian bombers have also cruised into US airspace repeatedly, and the US recently sent its B-2 Spirit stealth bomber on a mission in the Arctic ‐ right in Russia's backyard.

This is how a NATO-Russian confrontation could quickly escalate into nuclear war.
Posted by: Besoeker || 01/24/2020 08:51 || Comments || Link || E-Mail|| [306 views] Top|| File under:
Bank calls cops on black man trying to cash check from discrimination lawsuit
[NYPost] A Detroit man is suing a Michigan bank for refusing to cash a settlement check awarded to him in a racial discrimination lawsuit, according to a report.

Sauntore Thomas, 44, claims TCF Bank employees refused to cash or deposit his settlement check on Tuesday at a branch in Livonia, leading cops to respond and a fraud investigation to be launched, the Detroit Free Press reports.

"I didn't deserve treatment like that when I knew that the check was not fraudulent," Thomas told the newspaper. "I'm a United States veteran. I have an honorable discharge from the Air Force. They discriminated against me because I'm black. None of this would have happened if I were white."

Thomas, who had an account at the bank for nearly two years, sued TCF Bank on Wednesday, alleging racial discrimination by the bank for calling police, prompting four cops to respond to the branch, the newspaper reports.

The vet even called his employment law attorney while at the bank for help explaining to bank employees that the check was authentic.

"I got on the phone with the bank," attorney Deborah Gordon told the newspaper. "I sent them my federal court complaint, to see that it matched. I did everything."
Posted by: Woodrow || 01/24/2020 08:20 || Comments || Link || E-Mail|| [230 views] Top|| File under:
RAB raids AIUB founder's house, 3 domestic helps rescued
[Dhaka Tribune] Rapid Action Battalion
has rescued three domestic helps after raiding the residence of American International University-Bangladesh (AIUB) founder Ishtiaque Abedin in Dhaka.

The crime prevention company (CPC) 3 of RAB 4 conducted a drive at Ishtiaque's house located in Kakoli DOHS on Thursday evening upon complaints filed by the families of the victims.

RAB 4 Deputy Commanding Officer Rafiqul Hasan confirmed the matter to Dhaka Tribune.

The rescued women are -- Joynab Begum, 17, Rina Begum, 30, and her daughter Rabeya Begum, 12, all residents of Debirchar of Lalmohan upazila in Bhola.

"All of them were handed over to their guardians. No one was detained or arrested in this connection," the RAB official said.

However,


there's more than one way to stuff a chicken...


Joynab alleged that they were held captive at the house and barred to meet or talk over mobile phones with their relatives.

Joynab also alleged that she has been tortured while staying at the house.

Comments from RAB over the matter were not available immediately.


Posted by: Fred || 01/24/2020 00:00 || Comments || Link || E-Mail|| [99 views] Top|| File under:
Government
Tax Time! - 10 Major Trends In IRS Audits
[Zero Hedge] - What feeling do you have when you hear IRS? Is there a sick feeling in the pit of your stomach or do you just roll your eyes knowing that April 15th will be here all too quickly? Throw in the word audit and emotions and blood pressure can reach levels you never dreamed of.

CPA Jim Buttonow has 30 years of experience in tax technology and representing people before the IRS. He's written this article outlining 10 major trends he sees in IRS audits.

This article is spot on and worth a read, but I'll quibble with two of Buttonow's points:

4) To me, the CP200 notice is not an audit; it's a notice saying there's something wrong (missing) from your filed tax return. An audit is verification of an existing tax return.

9) The IRS do love their penalties, don't they? Some tips for y'all - if the penalties are of the late file / late pay variety, they're waivable with a single phone call. If your three previous tax returns were penalty free (or not 'significant'), you'd tell them 'I request waiver of these penalties under the First Time Abatement (FTA) Program'. You can use this one every four years, by the way.

9) (cont'd) These other penalties (accuracy-related & substantial understatement) are more tricky, as you need to demonstrate (or just make it up) 'reasonable cause', which I won't get into here due to time constraints. I could write a few chapters on it. Suffice to say, I have one pending penalty request waiver that covers the FTA penalty and the two I just mentioned, and there's a total of $3,800 for two years. It's a masterpiece - the most concise letter I've ever crafted. If I get both of these waived, I'll basically be in black-belt status for this penalty waiver stuff, which is my niche now.

Oh - and get rid of the Earned Income Tax Credit, for numerous reasons.
Thx, Raj! Related: Tackling Our Retirement-Savings Crisis
The SECURE Act is a good step forward, but much remains to be done. (New retirement withdrawal/tax rules)
Posted by: Raj || 01/24/2020 09:02 || Comments || Link || E-Mail|| [255 views] Top|| File under:
Israel-Palestine-Jordan
Israel Electric Corporation ends West Bank power cuts after Palestinian payment
[IsraelTimes] Firm says it imposed power cuts of several hours a day in parts of Ramallah and other cities in bid to recover $500 million owed.


That's a much better use for all those donations from the EU, etc. than all had originally intended.

Israel's state-owned electric company said Wednesday it was ending power cuts to the West Bank after the Paleostinian Authority paid over half of its outstanding debt.

In September, the Israel Electric Corporation began cutting power in parts of the West Bank over the NIS 1.7 billion ($500 million) debt owed by the main Paleostinian power distributor for the West Bank.

On Wednesday, the IEC said it had received NIS 920 million ($267 million) from the Paleostinians.

"The electric company will cease the power cuts over the debts," a statement from the IEC said, adding it would hold further negotiations with the power distributor and the Paleostinian Authority on the repayment of the remainder of the outstanding funds.

The IEC called the payment a "breakthrough" and "the basis to a comprehensive solution the sides strive to reach."

There was no immediate confirmation from the Paleostinian side.

IEC chairman Yiftah Ron-Tal called the payment "a significant step in reducing the debts," adding his company was working to "upgrade the quality of supply."

The company had imposed power cuts of several hours a day in parts of Ramallah and other West Bank cities in a bid to recover the money owed.
Posted by: trailing wife || 01/24/2020 01:18 || Comments || Link || E-Mail|| [115 views] Top|| File under: Palestinian Authority
Emmanuel Macron loses temper with Israeli security
[AlJazeera] "Go outside," French President Emmanuel Macron demanded in English in a melee with Israeli security men on Wednesday, demanding they leave a Jerusalem basilica that he visited before a Holocaust memorial conference.


It not genteel to shout at one's host's staff. Your staff and theirs are supposed to resolve all such issues beforehand, so that shouting is not necessary. But President Macron seems to be struggling with his responsibilities lately.

The French tricolour has flown over the Church of St Anne in Jerusalem's walled Old City since it was gifted by the Ottomans to French Emperor Napoleon III in 1856.

France views it as a provocation when Israeli police enter the church's sandstone complex, in a part of Jerusalem captured and annexed by Israel in the 1967 Middle East war.


Did they previously regard Jordanian actions as a provocation, or did they carefully never test the situation by not visiting?

Wednesday's incident was a case of deja vu all over again.

In 1996, France's then-president Jacques Chirac lost patience with Israeli security agents at the same church, telling one of them that his treatment was a "provocation" and threatening to get back on his plane.

Chirac refused to enter St Anne until Israeli security left the site.

Video showed Macron, jostled in the centre of a crowded circle between his own protective detail and Israeli security personnel, including several paramilitary policemen in uniform, under an archway leading into the church.

Macron then stopped the shoving and shouted at the Israeli security guards in English: "I don't like what you did in front of me."

Lowering his voice, he then said: "Go outside. I'm sorry, you know the rules. Nobody has to provoke nobody."

Speaking later to reporters, Macron said the incident ended pleasantly and that he shook hands with the Israeli security officials.

Israeli police said that when Macron arrived at the church "there was a discussion" between Israeli and French security officers about entering with the president.

"When the president and the delegation finished the visit, he apologised about the incident and shook hands with the security personnel," a police statement said.

An Israeli government spokesman did not immediately comment on behalf of the Shin Bet internal security agency, which also helps guard foreign dignitaries.

French diplomats had cautioned that they want to leave little room for mishaps on Macron's trip.

Earlier on Wednesday, a separate squabble ensued when Israeli police tried to enter St Anne before Macron's visit.

Macron is one of dozens of world leaders due to attend Thursday's World Holocaust Forum at the Yad Vashem Holocaust memorial centre in Jerusalem, which will commemorate the 75th anniversary of the liberation of the Auschwitz death camp.

The 42-year-old head of state had seen his visit to St Anne as a symbolic stop underscoring Paris' historical influence in the region.

Before heading to the church, Macron walked through the Old City, speaking to shopkeepers and stopping by the Church of the Holy Sepulchre.

He later visited the Muslim Noble Sanctuary in Jerusalem that houses Al-Aqsa Mosque, a site revered by Jews as the Temple Mount, and prayed at Judaism's Western Wall, touching the ancient stones.
Posted by: Herb McCoy || 01/24/2020 00:00 || Comments || Link || E-Mail|| [246 views] Top|| File under:
Olde Tyme Religion
This must never happen again, says Saudi cleric as Muslim group tours Auschwitz
[IsraelTimes] Unprecedented visit by

Moslem

World League


... part of Crown Prince Mohammed bin Salman's push to establish a more moderate Islam as part of his push to modernize the Magic Kingdom, 'tis said...

head Mohammed al-Issa and group of Islamic

holy man

s with American Jewish Committee shows interfaith efforts working, participants say.
Posted by: trailing wife || 01/24/2020 01:37 || Comments || Link || E-Mail|| [337 views] Top|| File under:
Science & Technology
LWRC International Finally Makes Elusive .45 Carbine Available to the Public
LAS VEGAS -- LWRC International demonstrated its long-awaited .45-caliber carbine Monday at the range day portion of SHOT Show 2020.

The semi-automatic SMG 45 Pistol Caliber Carbine (PCC) has AR-style controls and handling in a compact, submachine gun-sized package.

LWRCI first displayed this potent PCC two years ago at SHOT, but the company only began selling a re-engineered model last June, according to Matt Jacques, senior weapons specialist for LRWCI.
Posted by: Besoeker || 01/24/2020 07:22 || Comments || Link || E-Mail|| [219 views] Top|| File under:
Who's in the News
35
[untagged]
5
Arab Spring
5
Sublime Porte
3
Tin Hat Dictators, Presidents for Life, & Kleptocrats
3
Govt of Iran
2
Commies
2
Govt of Iran Proxies
2
Palestinian Authority
2
Hamas
2
Taliban
2
Hezbollah
1
al-Qaeda
1
al-Qaeda in North Africa
1
Antifa
1
al-Nusra
1
Govt of Pakistan
1
Govt of Sudan
1
Islamic State
1
Moslem Colonists
Bookmark
E-Mail Me
The Classics
The O Club
Rantburg Store
The Bloids
The Never-ending Story
Thugburg
Gulf War I
The Way We Were
Bio
Merry-Go-Blog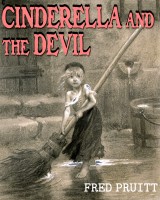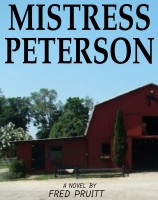 On Sale now!


A multi-volume chronology and reference guide set detailing three years of the Mexican Drug War between 2010 and 2012.

Rantburg.com and borderlandbeat.com correspondent and author Chris Covert presents his first non-fiction work detailing the drug and gang related violence in Mexico.

Chris gives us Mexican press dispatches of drug and gang war violence over three years, presented in a multi volume set intended to chronicle the death, violence and mayhem which has dominated Mexico for six years.
Click here for more information


Meet the Mods
In no particular order...


Steve White
Seafarious
Pappy
lotp
Scooter McGruder
john frum
tu3031
badanov
sherry
ryuge
GolfBravoUSMC
Bright Pebbles
trailing wife
Gloria
Fred
Besoeker
Glenmore
Frank G
3dc
Skidmark
Alaska Paul



Better than the average link...



Rantburg was assembled from recycled algorithms in the United States of America. No trees were destroyed in the production of this weblog. We did hurt some, though. Sorry.
3.235.85.115