-Lurid Crime Tales-
No happy ending as Mexican Police launch Texas man from 14 floor
[Breitbart] MONTERREY, Nuevo Leon ‐ A police intelligence team was arrested in connection with the death of a Texas man and an alleged extortion scheme. The homicide victim was an accused drug dealer in custody. According to investigating authorities, decorated officers potentially threw the man off a 14-story building.

The alleged murder took place over the weekend when decorated officers from Fuerza Civil reportedly used a fake arrest warrant to extort 27-year-old Fortunato Esquivel Garcia. The move failed and ended with the cops throwing the victim from the 14th floor of the Semillero building in the Monterrey metropolitan area, say authorities. The victim died from injuries sustained from falling more than 147 feet.


Un-Fortunato


The Nuevo Leon government announced the arrests of five police officers and the ongoing search for a sixth from an intelligence unit within Fuerza Civil, the police agency controlled by Public Safety Secretary Aldo Fasci Zuazua. Soon after, Aldo Fasci made a series of public statements claiming the officers were not with the intelligence unit, but an obsolete department being phased out.
"As God is my witness, I thought Turkeys Drug Dealers could fly"
Posted by: Besoeker || 04/24/2019 01:16 || Comments || Link || E-Mail|| [336063 views] Top|| File under:
"Nigerian brothers" sue Smollett attorneys for defamation
[CWBCHICAGO] Two Lakeview men who police and prosecutors said helped TV star Jussie Smollett stage a bogus hate crime on Jan. 29th have filed a defamation suit against the actor's Hollywood-based attorneys.

The complaint filed this morning in reliably Democrat Chicago, aka The Windy City or Mobtown
... home of Al Capone, a succession of Daleys, Barak Obama, and Rahm Emmanuel,...
's federal courthouse seeks more than $75,000 each for Olabinjo "Ola" Osundairo and Abimbola "Bola" Osundairo from attorneys Mark Geragos and Tina Glandian as well as the Geragos & Geragos Law Firm.

Geragos and Glandian are accused of making defamatory public statements against the brothers that were published by local media outlets. Throughout the 16-page filing, lawyers for the Osundairos allege that the comments made by Geragos and Glandian went beyond legal representation as the criminal case against Smollett had been resolved when the actor's attorneys made the allegedly defamatory claims.

The suit focuses on statements made by Smollett's legal team after criminal charges were wrapped up in a secretive and controversial emergency court hearing on March 26th.

"Face with an outraged public," the suit claims, Geragos and Glandian "doubled down" by accusing the Osundairos of leading "a criminally homophobic, racist and violent attack" against Smollett.

Geragos and Glandian "made these comments knowing they were untrue to distract from Mr. Smollett's farce and to promote themselves and the Geragos & Geragos Law Firm," the suit alleges.

The suit states explicitly that Glandian told a national TV audience that the Osundairos "criminally attacked" Smollett and "may have been wearing 'whiteface'" during the purported attack that was implied to be a hate crime.
Posted by: Fred || 04/24/2019 00:00 || Comments || Link || E-Mail|| [336066 views] Top|| File under:
-Short Attention Span Theater-
This week at the South Rim
GRAND CANYON NATIONAL PARK, Ariz. (AP) ‐ Another visitor to Grand Canyon National Park has died after falling over the edge of the South Rim, authorities said Tuesday.

A 70-year-old woman fell about 200 feet (61 meters) over the rim, the second over-the-edge death this month within the confines of the park, according to Grand Canyon officials.

The woman had been walking about 200 to 300 feet (61 to 91 meters) off a trail along the South Rim about a mile (1.6 kilometers) east of Mather Point. Park rangers got a call just after 1 p.m. that she needed help west of a popular overlook called Pipe Creek Vista.

"She fell before we could undertake a rescue," said Grand Canyon spokesman John Quinley, adding that the circumstances of the call for help were unclear.

Quinley said the woman fell between Mather Point and the starting point for the South Kaibab Trail, two well-known and highly visited places at the park's more popular South Rim.
Posted by: Besoeker || 04/24/2019 07:10 || Comments || Link || E-Mail|| [336063 views] Top|| File under:
-Signs, Portents, and the Weather-
New Details Emerge on Boy Scouts' 'Perversion Files'; Thousands of Boy Scout Leaders Face Child Sex Allegations
[NBCNEWYORK] Alarming new details have surfaced about how many people were listed in the Boy Scouts of America's "perversion files," according to lawyers who demand the full release of thousands of names of alleged offenders in the files. Nearly 200 of them are from New York and New Jersey.

Though allegations came to light Monday night, a victims' rights attorney who compiled an "incomplete" list of former Boy Scout leaders accused of abuse in New York held a

presser

s Tuesday to discuss what he claims to be a widespread pattern of abuse. He also asked more victims to come forward.

The victims' rights attorney, Jeff Anderson, called it a system of denial and cover-ups. He claims the Boy Scouts have files on child abusers within their ranks dating back to the 1940s.

"For many, many years there's been an excavation of what are called the 'perversion files' ‐ those are files held and hoarded at the Boy Scouts of America headquarters," Anderson said during Tuesday's New York

presser

, adding that "those 'perversion files' that they've had reflect that they have removed thousands of offenders of childhood sexual abuse over the years and they've kept that in files secretly."


Hokay... So the Boy Scouts were bullied into accepting men who like boys as scout leaders. Now it comes out that (no surprise) undeclared pedos have been signing up as scoutmasters all these years and being quietly dumped. This is somehow a scandal.



Posted by: Fred || 04/24/2019 00:00 || Comments || Link || E-Mail|| [336069 views] Top|| File under:
Africa North
Egypt's constitutional amendments passed by 88.83% in referendum - National Elections Authority
[AlAhram] Egypt's National Elections Authority (NEA) announced on Tuesday that Egyptians have voted to pass a number of constitutional amendments in a public referendum, with 88.83% voting in favour.

Head of the NEA Lashin Ibrahim told a

presser

that the turnout of voters stood at 27,193,593 -- including both expats and local voters -- constituting 44.33 percent of 61,344,503 eligible voters.

Ibrahim said there were 26,362,421 valid votes, standing at 96.94 percent, while 831,172 votes were void (3.06 percent).

Voters were asked to vote yes or no on a package of 14 amendments to the 2014 constitution.

The amendments had been overwhelmingly approved by parliament last week, with 531 out of 596 members voting in favour, 22 voting against and one abstention.

The amendments include changing the length of presidential terms from four to six years.

They also extend the second term of President Abdel-Fattah El-Sisi, which is set to end in 2022, by two years, and allow him to run for office for another term in 2024.

The amendments also allocate a quarter of the seats in parliament to women.

They also give the president new powers to appoint members of the judiciary, and would create a second chamber of parliament (the Senate), with one-third of its members to be appointed by the president, and re-introduce the post of vice president.

El-Sisi was first elected president in 2014 and was re-elected last year in a landslide victory wherein he secured 97 percent of the vote.
Posted by: trailing wife || 04/24/2019 00:00 || Comments || Link || E-Mail|| [336063 views] Top|| File under:
China-Japan-Koreas
North Korea's Kim, Putin to hold first talks in Russia's Far East
[DAWN] Kim Pudge Jong-un


...the overweight, pouty-looking hereditary potentate of North Korea. Pudge appears to believe in his own divinity, but has yet to produce any loaves and fishes, so his subjects remain malnourished...


and Vladimir Putin


...President-for-Life of Russia. He gets along well with other presidents for life. He is credited with bringing political stability and re-establishing something like the rule of law, which occasionally results in somebody dropping dead from poisoning by polonium or other interesting substance. Under Putin, a new group of business magnates controlling significant swathes of Russia's economy has emerged, all of whom have close personal ties to him. The old bunch, without close personal ties to Putin, are in jail or in exile or dead from poisoning by polonium or other interesting substances...


will meet in Russia's Far East on Thursday, the Kremlin said, as the
North Korean leader looks to rebuild ties with an old ally amid a standoff with the United States.

Kremlin foreign policy aide Yuri Ushakov said the meeting ‐ the first between the two men ‐ would take place in the Pacific coast city of Vladivostok, before Putin heads to Beijing for another summit.

"The focus will be on a political and diplomatic solution to the nuclear problem on the Korean Peninsula," Ushakov told a briefing on Tuesday. "Russia intends to help consolidate positive trends in every way," he said.

Expectations for a summit had been building since the Kremlin announced last week the two men would meet by the end of April.


Posted by: Fred || 04/24/2019 00:00 || Comments || Link || E-Mail|| [336066 views] Top|| File under: Commies
India-Pakistan
Justice sought for woman allegedly raped, murdered in govt hospital
[DAWN] Relatives of a young woman allegedly raped and murdered by staffers of a government hospital called for justice for the victim at a

presser

held at the Bloody Karachi


...formerly the capital of Pakistain, now merely its most important port and financial center. It is among the largest cities in the world, with a population of 18 million, most of whom hate each other and many of whom are armed and dangerous...


Press Club on Monday, while Sindh's chief minister called for a detailed probe into the matter.

The victim was found dead by her mother at the Sindh Government Hospital in Korangi on April 18.

The victim's aunt was addressing a

presser

called by members of civil society together with the National Human Rights Commission-Pakistain and the Sindh Human Rights Commission.

With the victim's parents overwhelmed by grief it was her aunt and friends who came forward to demand justice.

"On hearing that [the victim's] condition was not good from someone at the hospital, my sister rushed there but on reaching there she was informed that she had to be moved to Jinnah Postgraduate Medical Centre after which she rushed there only to find out that her daughter wasn't there. Then when she returned to the Sindh Government Hospital again they again told her to go to JPMC," the aunt narrated her sister's ordeal.

"That was when, suspecting something fishy, she started looking for her daughter at the hospital herself. When she finally found her lifeless form lying on a stretcher in one of the back rooms she at first thought that she was unconscious but she was gone," she added.

"My sister was then told that she had died due to a reaction by an antibiotic injection and that she should accept God's will," the aunt said. "But we thought that [the victim], who had only gone to the hospital complaining of toothache, was a victim of medical negligence or malpractice. Then to our horror it turned out to be something even worse," she said. After the post-mortem it turned out to be a case of sexual assault and murder.

According to some reports, the 22-year-old woman was drugged and raped during her visit to the hospital.

According to the family of the victim, she was a bright, independent and fiercely committed young woman who also was emerging as a prominent community leader in the area.

Anis Haroon of NHRC-Pakistain said that it was the government's responsibility to find out what really happened and to punish the culprits. "We demand an inquiry from the government. We also ask the Pakistain Medical Association to look into this matter as the doctors accused and involved in the crime take oaths to save lives, not take lives," she said.


Posted by: Fred || 04/24/2019 00:00 || Comments || Link || E-Mail|| [336063 views] Top|| File under:
Minor maid found dead in swimming pool
[DAWN] A minor maid was found dead in a swimming pool at the residence of her employer in Faisal Town here on Monday.

The incident surfaced when the family found the body of 11-year-old 'H' floating in the pool of the home and alerted the police.

Police later jugged
Youse'll never take me alive coppers!... [BANG!]... Ow!... I quit!
her 17-year-old maternal uncle 'S' on suspicion of killing the girl after rape.

The Model Town SP (Operations) told Dawn that 'S' was also employee at the residence owned by Ibrahim where the murder incident occurred.
Posted by: Fred || 04/24/2019 00:00 || Comments || Link || E-Mail|| [336062 views] Top|| File under:
10-year-old found murdered in Sargodha fields
[DAWN] A 10-year-old missing boy was found murdered last night in fields near Sargodha, police sources told DawnNewsTV on Tuesday.

Police said that the body was beyond recognition as the attackers had slit his throat and wild animals had disfigured the corpse.

Police shifted the body to a hospital for post mortem examination. According to police, initial reports suggested that the boy was raped before he was killed with a sharp object.

The victim, Rana Bilal, was a student of third grade. He had gone missing on Friday.
Posted by: Fred || 04/24/2019 00:00 || Comments || Link || E-Mail|| [336065 views] Top|| File under:
Boy remanded into police custody for alleged sexual assault of 8-year-old Muzaffargarh girl
[DAWN] A boy in Muzaffargarh was handed over to police on four-day physical remand on Monday for allegedly sexually assaulting an eight-year-old girl a week ago.

According to a first information report registered by the girl's father on April 16, his wife had sent their daughter to a nearby store to buy vegetables around 4pm.

After some time passed, she became concerned when their daughter did not return. The man said that as he returned home from work, his daughter appeared, crying, and fell to the ground unconscious.

The FIR said that he noticed she had blood stains on her clothes and he called for help, after which a few witnesses appeared and helped him revive the girl. When she regained consciousness, she told them that the vegetable shop had been closed when she approached it. The suspect, who ─ the FIR claimed was 13-14-years-old ─ was in the vicinity, told her he would give her toffees if she came with him.


Posted by: Fred || 04/24/2019 00:00 || Comments || Link || E-Mail|| [336069 views] Top|| File under:
NAB says it has arrested 'suspects who laundered money for Shahbaz Sharif's family'
[DAWN] The National Accountability Bureau (NAB) Lahore on Tuesday said that it has placed in durance vile
Drop the rosco, Muggsy, or you're one with the ages!
a suspect who allegedly made illegal telegraphic transfers (TTs) for the family of PML-N President Shahbaz Sharif

...Pak dynastic politician, brother of PM Nawaz Sharif, chief minister of Punjab...
‐ a development it deemed "pivotal" in the money laundering and assets-beyond-known-means-of-income probes.

The corruption watchdog's Lahore chapter, in a

blurb

, stated that the suspect named Aftab Mehmood was arrested on the basis of "important evidence" provided by another suspect, identified as Shahid Shafiq, who was himself detained two days ago.

"Both the detained suspects are cousins and had been illegally transferring funds into the Sharif family's accounts through mutual coordination," the bureau said.

NAB Lahore alleged that "Mehmood, through a foreign currency exchange named Usman International operated simultaneously from London and Birmingham and created bogus TTs for Hamza and Salman Shahbaz as well as others."


Posted by: Fred || 04/24/2019 00:00 || Comments || Link || E-Mail|| [336064 views] Top|| File under: Govt of Pakistan
Home Front: Culture Wars
Facebook Blames 'Diverse Tongues' for Company's Failure to Monitor Content
[Breitbart] Facebook is now blaming multiple languages on the platform for the company's failure to effectively monitor content.

Reuters reports that as Facebook grows and spreads worldwide, the company is facing increasing issues with the moderation of content on the platform due to a large number of languages spoken by users. Currently, Facebook offers 2.3 billion users access to 111 different languages on the site's menus and prompts, Reuters claims another 31 are widely spoken across the platform.

The websites "community standards" which outline the content that users are not allowed to post on the platform, such as "hate speech" and celebrations of violence, were only translated to 41 different languages of the 111 languages supported on Facebook as of March. Facebook's content moderation team is comprised of 15,000 people speaking 50 languages, but professional translators are often employed when needed.

But as countries such as Australia, Singapore, and the U.K. threaten to impose harsh new regulations on the companies for failure to police hate speech ‐ with steep fines or jail time for executives if violated ‐ Facebook will need to beef up its content moderation across all languages. The Facebook vice president in charge of standards, Monika Bickert, previously told Reuters that the company was "a heavy lift to translate into all those different languages."
Posted by: Besoeker || 04/24/2019 02:19 || Comments || Link || E-Mail|| [336063 views] Top|| File under:
Who's in the News
29
[untagged]
10
Islamic State
5
Govt of Iran
4
Govt of Pakistan
2
Govt of Iran Proxies
2
Commies
1
Arab Spring
1
al-Qaeda
1
al-Nusra
1
Govt of Syria
1
Abu Sayyaf (ISIS)
1
Palestinian Authority
1
Sublime Porte
1
TTP
Bookmark
E-Mail Me
The Classics
The O Club
Rantburg Store
The Bloids
The Never-ending Story
Thugburg
Gulf War I
The Way We Were
Bio
Merry-Go-Blog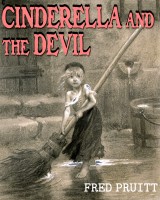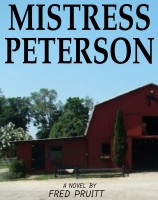 On Sale now!


A multi-volume chronology and reference guide set detailing three years of the Mexican Drug War between 2010 and 2012.

Rantburg.com and borderlandbeat.com correspondent and author Chris Covert presents his first non-fiction work detailing the drug and gang related violence in Mexico.

Chris gives us Mexican press dispatches of drug and gang war violence over three years, presented in a multi volume set intended to chronicle the death, violence and mayhem which has dominated Mexico for six years.
Click here for more information


Meet the Mods
In no particular order...


Steve White
Seafarious
tu3031
badanov
sherry
ryuge
GolfBravoUSMC
Bright Pebbles
trailing wife
Gloria
Fred
Besoeker
Glenmore
Frank G
3dc
Skidmark



Better than the average link...



Rantburg was assembled from recycled algorithms in the United States of America. No trees were destroyed in the production of this weblog. We did hurt some, though. Sorry.
3.231.217.107

Help keep the Burg running! Paypal: