-Lurid Crime Tales-
Thousand Oaks Gunman's High School Coach Speaks About Sexual Assault (video)
NEWBURY PARK (CBSLA) ‐ The Thousand Oaks shooter's high school track coach says that he assaulted her.

"I turned on the news and I was watching it and when they said his name my jaw just dropped," said Dominique Colell.

Ian David Long is the name this former high school coach hadn't heard in a long time. But it's one she never forgot.

"He attacked me. He attacked his high school track coach," said Colell. "Who does that?"

For the former Newbury Park High School track coach this day has been full of emotions ‐ from sadness to guilt. Because she never filed charges against Long after she says he assaulted her his senior year.

Colell says it happened during practice when someone found a phone and she was trying to figure out who it belonged to.

"Ian came up and started screaming at me that was his phone," said Colell. "He just started grabbing me. He groped my stomach. He groped my butt. I pushed him off me and said after that ‐ 'you're off the team.' "

But Colell says she was encouraged by other coaches and the school to accept an apology to not ruin his future in the Marine Corps.

"I should have reported it then," said Colell.
Posted by: Besoeker || 11/10/2018 00:00 || Comments || Link || [336066 views] Top|| File under:
-Signs, Portents, and the Weather-
President Trump threatens to withhold federal payments over California fires
[AP via Independent IE] President Trump earlier issued an emergency declaration providing federal funds to help firefighters.

President Donald Trump is threatening to withhold federal payments to California, claiming its forest management is "so poor".

President Trump said "there is no reason for these massive, deadly and costly fires in California".

The president said that "billions of dollars are given each year, with so many lives lost, all because of gross mismanagement of the forests. Remedy now, or no more Fed payments".

The comments were President Trump's first about massive wildfires, including a blaze that incinerated most of the Northern California town of Paradise and killed at least nine people.

Wildfires also raged in Southern California, including the town of Thousand Oaks, where a gunman days earlier killed a dozen people at a local bar.

President Trump earlier issued an emergency declaration providing federal funds to help firefighters.
Posted by: Besoeker || 11/10/2018 06:32 || Comments || Link || [336082 views] Top|| File under:
Houston Chronicle Retracts 8 Stories After Fraud Investigation: 'We Apologize to Our Readers'
[THEWRAP] The Houston Chronicle announced Thursday that they had retracted eight stories after an internal investigation found they relied heavily on sources who seemingly did not exist.

"The relationship between a newspaper and its readers is one of trust," said Chronicle executive editor Nancy Barnes in a piece explaining the decision. "This investigation points to an egregious breach of that trust that is an offense to readers and journalists alike. We apologize to our readers, and to the Houston community."

"We will be correcting or retracting all of the affected stories in order to set the record straight to the best of our ability, as I promised when this was first brought to my attention," she added.

In September, the Texas daily was rocked by scandal after questions were raised about the reporting of Austin bureau chief Mike Ward. A lengthy investigation was unable to identity a number of sources Ward quoted on the record for his stories. He ultimately resigned from the paper after being confronted by Barnes.

The Chronicle then began an extensive effort to investigate all of Ward's reporting to identify if there were any other instances of phony sourcing during his career there. The paper brought in Pulitzer Prize winner David Wood to lead the effort. The results of his investigation led to the the paper's decision to retract the stories.

"Of the 275 people quoted, 122, or 44 percent, could not be found. Those 122 people appeared in 72 stories," said Wood. "It's impossible to prove that these people do not exist, only that with extensive research and digging, the team could not find them. And in this age of online records, including property ownership and court filings, almost everyone can be found quickly."


Posted by: Fred || 11/10/2018 00:00 || Comments || Link || [336067 views] Top|| File under:
Britain
Woman paralysed in fall during sex loses claim
[Independent IE] A woman left paralysed after being "catapulted" from her new bed during a sex act has lost her seven-figure claim for damages against the bed supplier.

Claire Busby, of Maidenhead, Berkshire, England, suffered a serious injury to her spine when she fell from a ceiling mounted rotating basket the super king-size double divan as she changed position.

The 46-year-old claimed the bed was in a "defective state" at the time of her accident and took legal action against Berkshire Bed Company, trading as Beds Are Uzzz, which supplied it. But, rejecting her case, Judge Barry Cotter found the bed was "not defective" and that Ms Busby's fall was a "tragic accident".

The judge said: "As a result of the matters set out above, the claim in relation to this tragic accident, which is what I find it was, a simple accident, fails."


Judgements supporting replacement of Clarie's destroyed GoPro were also denied.


The judge said he was not satisfied the bed was "defective", even taking into account "reasonably foreseeable misuse".


Think what might have resulted had she not been wearing a helmet.


He added: "It required a most unfortunate and unusual combination of positioning on the bed and movement which I do not believe would have been foreseeable by any reasonable person prior to the incident."

During the trial, the court heard that Ms Busby was injured a week after the bed's delivery while having sex with her then partner, John Marshall. She told the court she was kneeling in the middle of the bed performing a sex act when she decided to move position and "swung her legs" from underneath her, before lying back on the bed with her head towards the bottom end.


John Marshall was the only other witness I take it ?


At that point, she claimed, the bed gave way and she toppled off the end, landing on her head.
Posted by: Besoeker || 11/10/2018 06:38 || Comments || Link || [336066 views] Top|| File under:
Scotland to mandate LGBTQ-inclusive curriculum across all public schools
[NBC] In what is thought to be a world first, Scotland has approved a plan to mandate an LGBTQ-inclusive education at all public schools across the country.

The Scottish Government announced on Thursday that it had accepted all 33 recommendations put forth by the LGBTI Inclusive Education Working Group to implement a curriculum that will teach students of different age groups lessons about lesbian, gay, bisexual, transgender and intersex equality, inclusion and history.

Some of the themes that will be incorporated into the curriculum will include "LGBTI terminology and identities; tackling homophobia, biphobia and transphobia; prejudice in relation to the LGBTI community; and promoting awareness of the history of LGBTI equalities and movements," according to a statement issued by the Scottish Government.


Posted by: Besoeker || 11/10/2018 05:58 || Comments || Link || [336076 views] Top|| File under:
Caribbean-Latin America
Number of migrants, refugees from Venezuela reaches 3 million
[Al Jazeera] The exodus, driven by violence, hyperinflation and shortages of food amounts to around one in 12 of the population. The United Nations says there are now three million refugees and migrants from Venezuela who have left the country due to its crumbling economy, violence, hyperinflation and shortage of food and medicines.

The figure amounts to around one in 12 of the population.

Of the three million, 2.3 million have left Venezuela since 2015, according to United Nations Refugee Agency (UNHCR) spokesman William Spindler who added that the exodus has accelerated in the past six months.

"The main increases continue to be reported in Colombia and Peru," Spindler said on Thursday.

More than one million refugees and migrants are in Colombia. Peru has more than half a million, Ecuador over 220,000, Argentina 130,000, Chile over 100,000 and Brazil 85,000, according to the UN.

In Colombia, there are around 3,000 arrivals each day, and the Bogota government says four million could be living there by 2021, costing it nearly $9bn.
Posted by: Fred || 11/10/2018 00:00 || Comments || Link || [336067 views] Top|| File under: Commies
Europe
VIDEO: Norwegian Frigate Intentionally Grounded After Collision with Tanker
[USNI] A warship is grounded at the edge of a fjord near the southwest coast of Norway after an early morning collision with an oil tanker on Thursday, NATO officials said.

Royal Norwegian Navy frigate HNoMS Helge Ingstad (F313) collided with the Malta-flagged oil tanker Sola TS at around 4 a.m. local time on Thursday (10 p.m. EST Wednesday) near the Equinor's Sture oil terminal. The collision resulted in eight minor injuries on the warship.

Officials now are racing to save Helge Ingstad from sinking into the deep water just off the rocky edge of the fjord, after tugs pushed the 5,0000-ton frigate ashore to prevent the ship from sinking while the crew of 137 was evacuated.
Posted by: Bright Pebbles || 11/10/2018 00:00 || Comments || Link || [336067 views] Top|| File under:
The Grand Turk
Turkey: 25 soldiers hurt by exploding ordnance, 7 missing
It's only bad luck. Which is what you get a lot of after stupidly purging the most competent members of the military on political grounds.

[Ynet] At least 25 soldiers

were maimed

while seven others were unaccounted following an accident during the firing of heavy weapon ordnance, The Sick Man of Europe Turkey


...just another cheapjack Moslem dictatorship, brought to you by the Moslem Brüderbund....


's Defense Ministry said Friday.

In a statement, the ministry said the unexplained accident occurred at a base in Hakkari province, which borders both Iraq and Iran and where

festivities

between Kurdish rebels and Ottoman Turkish troops are frequent.

The Hakkari governor's office said the

kaboom

was caused by the firing of "faulty" ordnance at the Sungu Tepe Base near the town of Semdinli.
Posted by: trailing wife || 11/10/2018 00:00 || Comments || Link || [336073 views] Top|| File under:
Home Front: Politix
Texas Dem Celebrates Re-Election in Jail Cell
[Breitbart] A convicted Texas Democrat won his race for re-election on Tuesday to state House District 27 from behind bars.

KXAN reported that the victory celebration for inmate number 232573, who is better known as state Representative Ron Reynolds (D-Missouri City), took place in Pod 2 of the Montgomery County Jail after the incarcerated Democrat was declared the winner of the Houston-area suburb.

Reynolds ran unopposed in his race and was backed by Robert Francis "Beto" O'Rourke, the Texas Democratic U.S. Representative who sought to unseat Senator Ted Cruz (R-TX).

On September 7, 2018, Reynolds (D-Missouri City) was booked into the county jail. He is serving a year-long sentence after a 2015 conviction on multiple misdemeanor counts for illegally soliciting clients from a chiropractic firm to his law practice.

At the time of his conviction, a county judge ordered the sitting state representative to go to jail but Reynolds spent the next three years appealing the conviction. Ultimately, the court rejected him.

Then, in 2016, as a consequence of his conviction, Reynolds was disbarred from practicing law. However, because the crimes were misdemeanors, Reynolds did not have to step down from role as an elected official.
Posted by: Besoeker || 11/10/2018 00:00 || Comments || Link || [336068 views] Top|| File under:
Science & Technology
The 'world's first' A.I. news anchor has gone live in China
[CNBC] A TV anchor has joined a Chinese news agency, but with a twist: he isn't human. China's state-run Xinhua News Agency has launched an artificial intelligence (AI) anchor, a move it claims to be a world first.

"English AI Anchor" debuted Thursday at the World Internet Conference in the country's eastern Zhejiang Province.

Modeled on the agency's Zhang Zhao presenter, the new anchor learns from live videos and is able to work 24 hours a day, reporting via social media and on the Xinhua website. "'He' learns from live broadcasting videos by himself and can read texts as naturally as a professional news anchor," the company said in an online statement.
Posted by: Fred || 11/10/2018 00:00 || Comments || Link || [336086 views] Top|| File under:
Home Front: Culture Wars
Woman leaves Planned Parenthood after learning her baby has a heartbeat!
[Right Scoop] FacebookTwitterEmail
This clip is so good.

A woman actually leaves Planned Parenthood after a man, working on the front lines, explains to her that her little baby that she's about to abort actually has a heartbeat.

It's really spectacular.

Watch: MUST WATCH:

A new video shows a woman leaving Planned Parenthood after learning the humanity of her baby! 🎉

"My baby has a heartbeat?!" pic.twitter.com/m5tI7iTxvB

‐ Live Action (@LiveAction) November 8, 2018

This guy is a hero. No doubt about it. And he's so gentle with her while keeping his fidelity to the truth.

Honestly, I thought I was going to post this video along with a bunch of liberal hate-tweets over this woman changing her mind about her abortion. But I couldn't find any. I don't know whether they just haven't seen it or what, but the only tweets I could find was people celebrating it.

Kudos to whoever the man is in this video. Amazing job he did helping to save a life.
Posted by: Besoeker || 11/10/2018 05:36 || Comments || Link || [336084 views] Top|| File under:
Government
DOJ and DHS Issue New Asylum Rule
[DOJ] Acting Attorney General Matthew Whitaker and Department of Homeland Security Secretary Kirstjen Nielsen today announced an Interim Final Rule declaring that those aliens who contravene a presidential suspension or limitation on entry into the United States through the southern border with Mexico issued under section 212(f) or 215(a)(1) of the Immigration and Nationality Act (INA) will be rendered ineligible for asylum.

The Acting Attorney General and the Secretary issued the following joint statement:

"Consistent with our immigration laws, the President has the broad authority to suspend or restrict the entry of aliens into the United States if he determines it to be in the national interest to do so. Today's rule applies this important principle to aliens who violate such a suspension or restriction regarding the southern border imposed by the President by invoking an express authority provided by Congress to restrict eligibility for asylum. Our asylum system is overwhelmed with too many meritless asylum claims from aliens who place a tremendous burden on our resources, preventing us from being able to expeditiously grant asylum to those who truly deserve it. Today, we are using the authority granted to us by Congress to bar aliens who violate a Presidential suspension of entry or other restriction from asylum eligibility."

Section 212(f) of the Immigration and INA states that "[w]henever the President finds that the entry of any aliens or of any class of aliens into the United States would be detrimental to the interests of the United States, he may by proclamation, and for such period as he shall deem necessary, suspend the entry of all aliens or any class of aliens as immigrants or nonimmigrants, or impose on the entry of aliens any restrictions he may deem to be appropriate."

Further, Section 215(a) of the INA states that it is "unlawful...for any alien to depart from or enter or attempt to depart from or enter the United States except under such reasonable rules, regulations, and orders, and subject to such limitations and exceptions as the President may prescribe."

In Section 208(d)(5)(B) of the INA, Congress specified that the Attorney General "may provide by regulation for any other conditions or limitations on the consideration of an application for asylum."

Today's new rule applies to prospective presidential proclamations, and is not retroactive.

Asylum is a discretionary form of relief granted by the Executive Branch on a discretionary basis to those fleeing persecution on the basis of their race, religion, nationality, membership in a particular social group, or political opinion. The rule does not render such aliens ineligible for withholding of removal under the INA or protection from removal under the Convention Against Torture and Other Cruel, Inhuman or Degrading Treatment or Punishment.
Posted by: Besoeker || 11/10/2018 01:05 || Comments || Link || [336065 views] Top|| File under:
Who's in the News
30
[untagged]
3
Govt of Syria
3
Sublime Porte
2
Tehreek-i-Labbaik Pakistan
2
Commies
2
Hamas
2
Islamic State
1
Houthis
1
Islamic Movement of Nigeria (Iran)
1
al-Shabaab (AQ)
1
Moslem Colonists
1
Pirates
1
Baloch Liberation Army
1
Govt of Pakistan
1
Taliban
Bookmark
E-Mail Me
The Classics
The O Club
Rantburg Store
The Bloids
The Never-ending Story
Thugburg
Gulf War I
The Way We Were
Bio
Merry-Go-Blog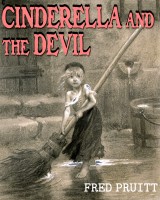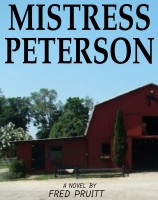 On Sale now!


A multi-volume chronology and reference guide set detailing three years of the Mexican Drug War between 2010 and 2012.

Rantburg.com and borderlandbeat.com correspondent and author Chris Covert presents his first non-fiction work detailing the drug and gang related violence in Mexico.

Chris gives us Mexican press dispatches of drug and gang war violence over three years, presented in a multi volume set intended to chronicle the death, violence and mayhem which has dominated Mexico for six years.
Click here for more information


Meet the Mods
In no particular order...


Steve White
Seafarious
tu3031
badanov
sherry
ryuge
GolfBravoUSMC
Bright Pebbles
trailing wife
Gloria
Fred
Besoeker
Glenmore
Frank G
3dc
Skidmark



Better than the average link...



Rantburg was assembled from recycled algorithms in the United States of America. No trees were destroyed in the production of this weblog. We did hurt some, though. Sorry.
44.197.101.251

Help keep the Burg running! Paypal: