-Lurid Crime Tales-
Maid held for casting "spell" on family
[Emirates 24/7]
Soddy Arabia

's inquisitors religious police

placed in long-term storage

an Indonesian housemaid for casting a magic spell on a local family and "turning its life upside down," a newspaper in the Gulf Kingdom reported on Tuesday.


I think I seen this show! It's not really her, it's her mother who does all that stuff and she gets blamed for it...




No, no, no. It's her "evil twin"...


The employer of the maid in the southern mountainous town of Bisha told members of the Commission for the Promotion of Virtue and Prevention of Vice that he had noticed a drastic change in the behavior of his family members and that he suspected the maid was behind this.


"Every time she'd walk into the room my son would take one look at her chest and holler 'Mama Mia!' He never knew how to speak Italian before!"


"He said the behavior of all his family members changed completely and their life was turned upside down...he said he suspected the maid could have cast a magic spell on them," Sabq Arabic language daily said.

"After arresting and investigating the maid, she confessed to having done magic work against the family and led them to the magic items that were hidden under the steps outside the front door...Commission experts took the magic items to their office and managed to dismantle and stop the spell."

And it's a damned good thing they were able to do so, too. Those things go off in a crowded neighborhood, well ... let's just say things could have been bad, real bad.
Posted by: Fred || 10/12/2011 00:00 || Comments || Link || E-Mail|| [6457 views] Top|| File under:
-Short Attention Span Theater-
Twitter: #OWSpickuplines
A sampling
#OWSPickUpLines I can tell you're a Cancer by the crabs you're sportin. #OccupyWallStreet

RT @UtleyYATM: Let's watch MSNBC together. Stand in front of me and lean forward. #owspickuplines #tcot

RT @confederateyank: Your mom's basement, or mine's? #owspickuplines

RT @gwardhome: #OWSPickUpLines This is harder than the media gives credit for. You eat only granola for weeks & try NOT shitting on top of a car.

Posted by: Beavis || 10/12/2011 06:29 || Comments || Link || E-Mail|| [6458 views] Top|| File under:
-Signs, Portents, and the Weather-
Amish mob violently breaks into homes and cuts off hair. No, really.
Dateline Stupidville Steubenville - An Amish mob is accused of breaking into several homes and cutting off the beards and hair of other Amish men.

Now, the group is the focus of four


, count 'em, four


police investigations in Ohio.

Police say the assaults are the work of members of the "Bergholz Clan."


aka the Anabaptist Al-Qaeda


In one attack, the men allegedly packed a horse-drawn buggy, rode to a home and cut the hair off some men and women in the house.

The violent haircuts are meant to humiliate and punish those Amish who are supposedly weak in the faith.

It's left the police baffled.


Whose hair is it, O'Malley?


"Well it's pretty bizarre for us, we've never had anything like this happen here before," said a Steubenville officer.


Must be a Steubenville newbie unaware of its colorful past.


In Holmes County, the suspected bandits may face assault, burglary and kidnapping charges.


And a free trip to Gitmo
Posted by: Nimble Spemble || 10/12/2011 15:31 || Comments || Link || E-Mail|| [6457 views] Top|| File under:
Floods in Pakistan damage 3.7 per cent of total crop area: FAO
[Dawn] Floods in Pakistain have damaged at least 880,000 hectares of standing crops, including rice, maize, cotton, sugar cane, fruit orchards and vegetables, which represent about 3.7 per cent of total national crop area, the United Nations


...an idea whose time has gone...


' food agency said on Tuesday, citing preliminary official estimates.

"Damage to the current paddy crop is moderate and is estimated by FAO and Pakistain's space agency (SUPARCO),


Pakistan has a space agency? What are they going to do, get to the moon ...well, nth, anyway, and confiscate it because it's the 9,315,445,872th holiest place in Islam?

as of 20 September, at about 252,700 tonnes, or 2.5 per cent of the normal national production," the UN's Food and Agriculture Organisation (FAO) said in an update on the flood situation in Pakistain.

Nearly 92,000 livestock have perished and at least 5 million surviving animals were at risk, it said.


Do not imagine five million cows with dysentery, because it will make you very unhappy.

Over 2.75 million people were in immediate need of food assistance in the monsoon affected areas of Pakistain, the FAO said citing a joint assessment by the UN and government.
Posted by: Fred || 10/12/2011 00:00 || Comments || Link || E-Mail|| [6468 views] Top|| File under: Govt of Pakistan
Dengue toll rises to eight as woman dies
[Dawn]
The death of yet another dengue patient, a 40-year-old woman, was confirmed here on Monday, taking this year's dengue-related deaths in the city to eight.

In the last 10 days, two people, both women, died of dengue, while the total number of patients who tested positive for dengue rose to 472 in the city on Monday, the highest among the 16 dengue-affected districts of Sindh.

According to the focal person of the Sindh health department's provincial dengue surveillance cell, Dr Shakeel A. Mullick, the woman, a resident of Block-4, Nazimabad, was admitted to Dr Ziauddin Hospital on Oct 4. Tested positive for dengue, she died at the hospital on Oct 8.

The focal person said the confirmation of the death was delayed as results of some tests were awaited by the doctors concerned.

Earlier, a woman, resident of F. B Area, was reported dead due to dengue in Dr Ziauddin Hospital on Sept 9.

Since January, according to the surveillance reports, three persons, including two women, have died of dengue at the Civil Hospital

Bloody Karachi

between Sept 19 and Oct 3. Two more patients died at the Aga Khan University Hospital and a woman died at the OMI Hospital.

In the meantime, the number of patients admitted to various hospitals or seen in the OPDs for dengue-like symptoms reached 682 in the city, 69 per cent of whom tested positive for the disease while test results of a number of patients were yet to be known.
Posted by: Fred || 10/12/2011 00:00 || Comments || Link || E-Mail|| [6459 views] Top|| File under: Govt of Pakistan
U.N: West, Central Africa in One of Worst Cholera Epidemics
[An Nahar]
The west and central Africa region is facing one of the worst cholera epidemics in its history, with over 85,000 cases reported leading to 2,466 deaths this year, the U.N. children's agency warned Tuesday.

"The size and scale of the outbreaks means the region is facing one of the biggest epidemics in its history," said a UNICEF spokeswoman.

"The most significant increases in 2011 are in Chad, where it is the largest outbreak recorded, in Cameroon where nine out of 10 districts are reporting cases and in western Democratic Republic of Congo where case fatality rate is above five percent," she added.

In some districts, fatality rates are as high as 22 percent.

U.N. agencies also noted that outbreaks were occurring in places where cholera was not endemic.

"You have cases happening outside of a typical cholera season, you also have them occurring in a wider geographical area.

"In central Africa, they just declared a cholera outbreak. They haven't had cholera in years. This means that people are less aware of how to prevent or respond to an outbreak of cholera," the UNICEF spokeswoman said.

In addition, high fatality rates are being recorded in places where cholera is not endemic.

"In the Democratic Republic of Congo, we have this year outbreaks in provinces that we have not seen in the last 10 years," said a WHO

front man

.

"There we see a case fatality ratio much higher than in provinces where cholera was endemic like north and south Kivu," he added.


Posted by: Fred || 10/12/2011 00:00 || Comments || Link || E-Mail|| [6458 views] Top|| File under:
China-Japan-Koreas
WikiLeaks: Japan Rebuffed Idea Of U.S. Apology For Hiroshima
A tiny portion of a secret cable released last month by WikiLeaks is just now making its way to the United States. In the Sept. 2009 cable, U.S. Ambassador to Japan John Roos tells the Obama administration that Japan doesn't think it's a good idea for President Obama to visit Hiroshima or to apologize for using an atomic bomb on two Japanese cities during World War II.

The contents of the cable were reported back in September by The Japan Times and ABC News picked it up, today.

The cable was sent to Secretary of State Hillary Clinton in advance of President Obama's visit to the country. Here's the important part, where Roos refers to a conversation with the then Vice Foreign Minister Mitoji Yabunaka:
Posted by: tipper || 10/12/2011 17:16 || Comments || Link || E-Mail|| [6457 views] Top|| File under:
Economy
Higher Health Insurance Premiums This Year? Blame ObamaCare
Most Americans saw their insurance bills jump this year, according to a new study from the Kaiser Family Foundation. The average employer-based premium for a family increased a startling 9% in 2011. Over the next decade, rates are expected to double.

The Kaiser report is only the latest piece of research to indicate that ObamaCare isn't driving down health care costs, as its proponents promised, but is instead accelerating their rise.

This year, the average premium for a family hit $15,073 — $1,303, or 9%, higher than the year before. And that's on top of increases of 5% in 2009 and 3% in 2010.

Employees are picking up a substantial portion of that tab. They paid an average of $4,129 for their family insurance premiums this year — more than double what they shelled out 10 years ago. And that figure doesn't include out-of-pocket health expenses.

These premium hikes have outpaced general inflation and salary increases — and thus are swallowing a greater share of American households' budgets. A study published in the September 2011 issue of Health Affairs found that burgeoning health costs have decimated nearly an entire decade's worth of income gains. In 2009, the average American family had just $95 more to spend at will than it did in 1999.

Worse, there's no relief in sight. Next year, employers expect premiums to rise 7.2%, according to the National Business Group on Health.
Posted by: Beavis || 10/12/2011 09:44 || Comments || Link || E-Mail|| [6457 views] Top|| File under:
Incomes have fallen more since recession ENDED than while economy was shrinking
Household incomes in the U.S. dropped more in the two years after the recession ended than during it, new research shows.

Household income in the US fell by 6.7 per cent between June 2009, when the recession officially ended, and June 2011, according to a study by two former US Census Bureau officials.

The study based on monthly census surveys rather than annual data, also found that household income fell 3.2 per cent during the recession from December 2007 to June 2009.

The rate of pay per hour of employed people has also failed to keep pace with inflation, as prices of oil and food have inched higher.

Mr. Green and Mr. Coder, who both worked at the Census Bureau for more than 25 years also found that income declined substantially for households headed by people under age 62, but rose 4.7 per cent for homes headed by those aged 65 to 74 who were not working.

Family households generally saw greater drops in income than other households, and men living alone experienced a bigger decline than women living alone.

The type of employment also made a difference, the study showed. Incomes dropped by 4.3 per cent in households headed by private-sector wage workers and 3.9 per cent for government-sector workers.

Self-employed people were hit hardest with a 12.3 per cent decline.

In a separate study, Henry S. Farber, an economics professor at Princeton University in New Jersey, found that people who lost jobs in the recession and later found work again made an average of 17.5 percent less than they had in their old jobs.
Posted by: Eohippus Phater7165 || 10/12/2011 00:00 || Comments || Link || E-Mail|| [6461 views] Top|| File under:
Europe
Yulia gets 7 in stir
[USA Today]
Ukraine's former Prime Minister Yulia Tymoshenko on Tuesday was sentenced to 7 years in prison on charges of abuse of office in signing a gas deal with Russia, a verdict immediately condemned by the European Union


...the successor to the Holy Roman Empire, only without the Hapsburgs and the nifty uniforms and the dancing...


as politically motivated.

Tymoshenko, the driving force of the 2004 pro-democracy Orange Revolution and now the nation's top opposition leader, denounced the trial as rigged by President Viktor Yanukovych in order to get rid of a popular political opponent.

The case has galvanized the opposition. A crowd of several dozen angry Tymoshenko supporters clashed following the verdict with helmeted riot policed who flooded the city center, but they were quickly pushed away and it was unclear if the protests would last.

Judge Rodion Kireyev declared Tymoshenko, 50, guilty of exceeding her authority as premier when she signed a natural gas imports contract with Russia in 2009. He also banned her from occupying government posts for three years after the completion of her prison term and fined her 1.5 billion hryvna ($190 million or euro140 million) for the damages her actions cost the state.

Tymoshenko, clad in a beige dress and wearing her trademark blond braid around her head, has called the trial a "lynching." She appeared unfazed by the verdict and began addressing

news hound

s in the courtroom without waiting for Kireyev to finish reading the lengthy ruling.

She said Yanukovych wrote the verdict himself and compared it to the show trials and horrific purges by Soviet dictator Josef Stalin.

"The year 1937 has returned to Ukraine with this verdict and all the repression of citizens," she said. "As for me, be sure that I will not stop my fight even for a minute. I will always be with you as long as it is necessary."
Posted by: Fred || 10/12/2011 00:00 || Comments || Link || E-Mail|| [6457 views] Top|| File under:
Home Front: Politix
GAO: White House broke law in talks with China

GAO Says White House Broke the Law by Holding Science Meetings With China
by Jeffrey Mervis on 12 October 2011, 2:45 PM | 0 Comments
Email Print | More Previous Article Enlarge Image

Constitutional conflict. White House science adviser John Holdren (left) is under attack by Representative Frank Wolf (R-VA) for meetings with Chinese officials.
Credit: (Left to Right) White House Office of Science and Technology Policy; U.S. House of RepresentativesThe watchdog agency for Congress has sided with an influential House of Representatives Republican in his attempt to block bilateral scientific exchanges with China. But the Obama Administration insists that Congress has overstepped its authority.

The Government Accountability Office (GAO) issued a report yesterday that says the White House Office of Science and Technology Policy (OSTP) has violated a provision in a 2011 spending bill that prohibits OSTP and NASA from using any money for such exchanges. The appropriations bill became law in April, and the GAO report examines a series of May meetings in Washington, D.C., between U.S. and Chinese officials, including OSTP Director John Holdren, aimed in part at removing barriers to scientific collaboration between the two countries.

"OSTP's participation in the Innovation Dialogue and the Strategic and Economic Dialogue contravened the appropriations restriction," concludes GAO General Counsel Lynn Gibson in an 11 October letter to Representative Frank Wolf (R-VA). Wolf, a staunch critic of China, authored the language and chairs the appropriations panel that sets the budget for both OSTP and NASA. Gibson notes that OSTP has also violated a law barring federal employees from exceeding their agency's annual budget—in other words, since OSTP was given no money for such activities, it had none to spend.

OSTP doesn't deny that the meetings occurred and, in fact, estimates that it spent $3500 participating in activities that included hosting a dinner for Chinese officials. But ever since the spending bill was passed, it has maintained that Wolf's language unduly restricts the president's ability to conduct foreign policy, one of his duties under the U.S. Constitution.


Posted by: || 10/12/2011 16:32 || Comments || Link || E-Mail|| [6459 views] Top|| File under:
India-Pakistan
PML-Q agrees to give three Sindh ministries to MQM: sources
[Dawn]
The two political allies of the Pakistain People's Party- led Sindh government have finally reached an agreement on the dispute of ministries and the Pakistain

Mohammedan

League -- Quaid (PML-Q) has agreed to give three ministries to the Muttahida Qaumi Movement


...English: United National Movement, generally known as MQM, is the 3rd largest political party and the largest secular political party in Pakistain with particular strength in Sindh. From 1992 to 1999, the MQM was the target of the Pak Army's Operation Cleanup leaving thousands of urdu speaking civilians dead...


(MQM), DawnNews reported.

Sources said that a delegation of the PML-Q was expected to hold an important meeting with the provincial chief minister on Wednesday to discuss the issue of ministries.

The PML-Q would be offered other ministries in lieu of the ministries that they have agreed to give up, sources added.

Haleem Adil Sheikh, Secretary-General of the PML-Q Sindh chapter, said that political stability in the country was more important than ministries.
Posted by: Fred || 10/12/2011 00:00 || Comments || Link || E-Mail|| [6458 views] Top|| File under: Govt of Pakistan
 Father marries off 10 year old daughter to resolve debt
[Geo TV]
FAISALABAD: A 10 year old girl was married off to a 28 year old man by her addict father in order to resolve a debt, Geo News reported.

The police have

tossed in the calaboose

the groom and the person who conducted the Nikkah after they received a complaint from the girl's mother.

According to the groom the girl's father had taken a loan of Rs 15,000 from him and in order to repay him he had agreed to the marriage.

The police have

started the paperwork but haven't done much else

under the child marriage act.
Posted by: Fred || 10/12/2011 00:00 || Comments || Link || E-Mail|| [6466 views] Top|| File under:
Science & Technology
Air Force Network Admins Found Out About Drone Virus Through News Story
"Wired's Danger Room reports that the network admins of the 24th Air Force found out about the virus infecting the drone cockpits at Creech Air Force Base in Nevada by reading the earlier news article. Quoting: 'Not only were officials in charge kept out of the loop about an infection in America's weapon and surveillance system of choice, but the surprise surrounding that infection highlights a flaw in the way the U.S. military secures its information infrastructure: There's no one in the Defense Department with his hand on the network switch. In fact, there is no one switch to speak of. The four branches of the U.S. armed forces each has a dedicated unit that, in theory, is supposed to handle cyber defense for the entire service. ... In practice, it's not that simple. Unlike most big private enterprises, the 24th doesn't have a centralized system for managing and monitoring its networks. There's no place at the 24th's San Antonio headquarters where someone could see all the digital traffic hurtling through the service's pipes.'"
Posted by: tipper || 10/12/2011 06:25 || Comments || Link || E-Mail|| [6466 views] Top|| File under:
Southeast Asia
Malaysia:Obedient Wives Club publishes explicit sex book
A Muslim man can have sex with all his wives at the same time, according to a controversial new book on Islamic sex by the Obedient Wives Club (OWC).

Titillatingly-titled "Seks Islam, perangi Yahudi untk kembalikan seks Islam kepada dunia [Islamic sex, fighting Jews to return Islamic sex to the world]", the explicit book aims to guide Muslim brides on how to pleasure their husbands in bed.

In its foreword, the pro-polygamy OWC said its studies showed women only gave their husbands 10 per cent of what the men desired of their wives' bodies.

Malay-language daily, Berita Harian, reported today the Malay-Muslim community was upset the book featured on its front cover the polygamous leader of the outlawed Al-Arqam religious sect, Asaari Muhammad, and also objected to its extremely graphic visuals.
Posted by: tipper || 10/12/2011 16:14 || Comments || Link || E-Mail|| [6472 views] Top|| File under:
Syria-Lebanon-Iran
Iran sees enemies behind forex, gold price hikes
* Ahmadinejad says external, internal foes manipulating markets

* Analysts say gold, dollar price spikes linked to inflation fears

* Huge subsidy cuts have pushed up prices of food and fuel
President Mahmoud Ahmadinejad said on Wednesday Iran's enemies were deliberately causing the price of gold and foreign exchange to rise in a bid to undermine the Islamic Republic's economy.

"The enemies and ill-wishers want to make a fuss and present wrong information to provoke and deviate the market," Ahmadinejad told a crowd in a town in the western province of Hamadan, where he was on one of his frequent provincial visits.

"In order to disturb the market they buy a lot of gold coins with their huge amount of money ... they do the same in the foreign exchange market. But we have got enough reserves to meet all the country's needs," he said in the speech, broadcast live on state television.

The price of gold coins and foreign currency has risen sharply in recent months, a fact economists put down above all to fears that rising inflation is sapping the buying power of the Iranian currency, the rial.

A reduction in interest rates paid on bank savings has also prompted Iranians to withdraw their cash and place it elsewhere, while a new tax on gold coins has led many to favour foreign currencies over their traditional safe haven, gold.

International sanctions have made it harder to transfer funds abroad -- once a popular way for wealthier citizens to squirrel away cash.
But Ahmadinejad, famous for his anti-West rhetoric, said the price spikes were due to concerted market manipulation by foreign enemies and by people within Iran who sought to harm the economy.

"Some enemies and ill-wishers want to sour the sweetness of the great victory on the people's palate," he said.

Iran's inflation rate has been rising steadily from a 25-year low of 8.8 percent hit in August 2010 and the International Monetary Fund has forecast it will reach 22 percent this year.
Posted by: tipper || 10/12/2011 16:59 || Comments || Link || E-Mail|| [6473 views] Top|| File under:
Home Front: Culture Wars
University of California teachers' union aims to block online classes
California's university system -- like the rest of the state -- is in dire straits financially. Small wonder, then, that schools there have begun to give some thought to the expansion of cost-cutting online education programs. But predictably, the California teachers' unions have something to say about that:


The specter and promise of online education is perhaps nowhere more deeply felt than in California, where campus administrators and instructors are faced with a bloodletting. University of California officials have suggested that the system will have to innovate out of the current financial crisis by expanding online programs. (State house analysts agree.) Instructors, meanwhile, are terrified that this is code for cutting their pay, or increasing their workloads, or outsourcing their jobs to interlopers, or replacing them with online teaching software.

The system's corps of lecturers feels this threat sharply. "We believe that if courses are moved online, they will most likely be the classes currently taught by lecturers," reads a brief declaration against online education on the website of UC-AFT, the University of California chapter of the American Federation of Teachers, "and so we will use our collective bargaining power to make sure that this move to distance education is done in a fair and just way for our members."

Now the California lecturers, who make up nearly half of the system's undergraduate teaching teachers, believe they have used that bargaining power to score a rare coup. The University of California last week tentatively agreed to a deal with UC-AFT that included a new provision barring the system and its campuses from creating online courses or programs that would result in "a change to a term or condition of employment" of any lecturer without first dealing with the union.


The president of the teachers' union says he thinks this new agreement gives the union veto power over "almost any online program," while university representatives say the provision doesn't effectively change anything. All it means, they say, is that, if the union objects to an online education program, the university will have to go through the same process -- mediation, fact-finding, maybe a university mandate, potentially a union strike, etc. -- as it would if the union objected to any university decision that would jeopardize lecturers' jobs or work lives.

This just recalls to mind the way unions affect markets in disappointing ways. Would we rather have a more affordable product for more people or arbitrarily protected and unwarrantedly posh jobs?

Frankly, it's astonishing to me that a knee-jerk defensiveness of lecturers' jobs is the best this union can do. They could at least make the case for why face-to-face interaction enhances education. Certainly, I can. As a relatively recent graduate and a person who now spends the majority of my time online, I often miss the camaraderie of the classroom. The Internet is the largest salon on earth -- the easiest and broadest possible exchange of ideas imaginable -- but, all too frequently, ideologues of a certain stripe collect in a certain corner of it and never leave that corner, never encounter ideas that force them to test assumptions. For all that universities perpetuate a certain amount of propaganda, for all that they, too, frequently fail to conscientiously court ideological diversity, they do bring together a wide variety of people and in person. And the in-person principle does seem important to me, somehow. Perhaps the "dehumanization" of ideas -- the separation of ideas from the person who thinks them -- enables us to consider them more objectively, strictly on the merits of the ideas themselves and not on our affinity or disinclination for the person. But it might also be that it de-contextualizes those ideas, robs us from really observing the fabric from which the ideas were formed. Someone who knows me, who can see my facial expressions as I say something, who can hear my tone of voice, will surely understand what it is I'm trying to say better than someone who encounters only my typed words on a screen.

That's less an argument against online programs -- which are surely an excellent and affordable way to provide basic education for more people -- as it is an argument for the revival of the university as it was originally conceived -- a place in which to question, to learn, to debate. In many ways, we abandoned the concept of such a place as soon as we made it seem like a societal imperative for everyone -- even those who have little interest in academics -- to earn a B.A., when we started subsidizing college loans, when we started inflating the cost of college tuition. (Yes, I'm back to Mr. Charles Murray.) The education bubble needed to burst. The demand for a true university experience is probably quite small, and, yes, that means UC-AFT lecturers might be in too abundant of a supply, but let supply and demand determine the cost of an online college education and an in-person college education and schools will no longer be faced with a "bloodletting." Best of all, educationally speaking, lecturers who truly want to foster an academic environment -- and aren't just looking for a job with tenure -- would only have to interact face-to-face with students who also want to contribute to such an environment.


We must save our phoney baloney jobs, gentlemen! Hrumph, hrumph! Online courses are the wave of the future. If they want to keep themselves out of the market and go the way of the VHS, feel free guys.
Posted by: DarthVader || 10/12/2011 10:18 || Comments || Link || E-Mail|| [6458 views] Top|| File under:
Who's in the News
57
[untagged]
6
Govt of Pakistan
6
Govt of Syria
3
al-Qaeda in Arabia
2
Hezbollah
2
al-Qaeda in Pakistan
1
al-Qaeda in Europe
1
Govt of Sudan
1
Fatah al-Islam
1
TTP
Bookmark
E-Mail Me
The Classics
The O Club
Rantburg Store
The Bloids
The Never-ending Story
Thugburg
Gulf War I
The Way We Were
Bio
Merry-Go-Blog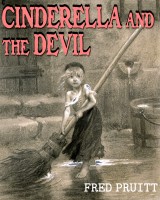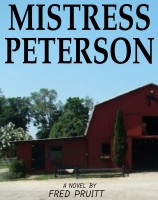 On Sale now!


A multi-volume chronology and reference guide set detailing three years of the Mexican Drug War between 2010 and 2012.

Rantburg.com and borderlandbeat.com correspondent and author Chris Covert presents his first non-fiction work detailing the drug and gang related violence in Mexico.

Chris gives us Mexican press dispatches of drug and gang war violence over three years, presented in a multi volume set intended to chronicle the death, violence and mayhem which has dominated Mexico for six years.
Click here for more information


Meet the Mods
In no particular order...


Steve White
Seafarious
Pappy
lotp
Scooter McGruder
john frum
tu3031
badanov
sherry
ryuge
GolfBravoUSMC
Bright Pebbles
trailing wife
Gloria
Fred
Besoeker
Glenmore
Frank G
3dc
Skidmark
Alaska Paul



Better than the average link...



Rantburg was assembled from recycled algorithms in the United States of America. No trees were destroyed in the production of this weblog. We did hurt some, though. Sorry.
54.80.252.84

Help keep the Burg running! Paypal: