Africa North
3 Dead in Egypt Protests
At least three soldiers have been killed and dozens of people injured after a protest in Cairo against an attack on a Coptic Christian church.

Egyptian TV showed protesters throwing petrol bombs and army vehicles burning outside the state television building.

Copts blame Muslim radicals for the partial demolition of a Coptic church in Aswan province last week.

Sectarian tensions have increased since President Hosni Mubarak was ousted in a popular uprising in February.

Egypt's Coptic Christians - who make up about 10% of the population - accuse the governing military council of being too lenient on the perpetrators of a string of anti-Christian attacks.

The protest began outside the state TV building in central Maspero Square but soon spread to Tahrir Square, the epicentre of the demonstrations which led to President Mubarak's resignation.


Here at Rantburg we highlight our comments to differentiate from the reporter's report. We also eschew the kind of nastiness you are fond of, Mr. Israel4Jews, and so I removed it. Also, moved to Africa - North, which is where Egypt is located on the map.
-- trailing wife at 12:08 a.m. ET the next day




Posted by: Israel4Jews || 10/09/2011 15:34 || Comments || Link || E-Mail|| [6471 views] Top|| File under:
Battle resumes for control of Qadhafi hometown
[Dawn] Forces loyal to Libya's interim government pounded Moammer Qadaffy's


...whose instability has been an inspiration to dictators everywhere...


diehards in Sirte on Saturday as they resumed their battle for full control of the ousted despot's birthplace.

A senior US defence official said, meanwhile, that NATO


...the North Atlantic Treaty Organization. A cautionary tale of cost-benefit analysis....


chiefs believe the

runaway

former Libyan leader no longer commands his loyalists, who are on the verge of defeat.

A day after launching what they said is a final assault on Sirte, the forces loyal to the ruling National Transitional Council unleashed a barrage of rocket-propelled grenades and anti-aircraft gunfire.

The fighting centred on Sirte's Ouagadougou conference centre and nearby university, where holed-up Qadaffy loyalists have been responding with only sporadic mortar and small arms fire.

And after launching what they called a final assault on Sirte with a barrage of rocket and artillery fire, the NTC forces still faced stiff resistance late on Friday.

"We are surrounding them in the centre of the city in an area of just a few square kilometres (miles)," NTC commander Nasser Abu Zian told AFP.

An AFP correspondent said the NTC forces resumed the assault on Saturday after a sandstorm eased, boosting visibility in and around Sirte, once a symbol of Qadaffy's regime.

Civilians trickled out on foot, including a woman who carried a child in her arms and a man lugging suitcases, as NTC forces stopped cars for identity checks and searches.

"We just want to go somewhere that is safe. I hadn't been out of my house for three weeks because of all the firing. Lots of houses in my area were hit," said Sudanese labourer Abdulrahim Kabash.

Milad Gahnatri, whom the NTC forces suspected was Mauritanian, appealed to be let through to seek medical treatment for two pale-looking men in the back of his car.

"These are my brothers. They need kidney dialysis three times a week but the Ibn Sina hospital is damaged by bombing. There are many patients in there and they are all afraid of the firing from all sides," he said.

In eastern Sirte, NTC fighters overlooking the rectangular Ouagadougou centre said its concrete bunkers were proving tougher than they originally thought.

"It has been hit for days by tank guns and rockets, but it hasn't budged.

Its paint has hardly been scratched," said one of them with a Kalashnikov.

The number of NTC fighters at the front was lower than on Friday, when hundreds poured into Sirte at dawn on heavily armed pick-ups, following a ferocious artillery and rocket barrage.

In Friday's offensive, the NTC fighters came under sustained mortar, machinegun and sniper fire but took a 700-home complex west of the centre, they said.

Plumes of black smoke billowed from several parts of the city as the Ouagadougou centre was constantly shelled by 106 mm cannon and anti-aircraft guns.

NATO warplanes flew overhead, and the alliance said in its latest operational update that the only target it struck across the country on Friday was a firing on a vehicle staging point in Sirte.

At least 12 NTC fighters were killed and 193

maimed

, the military said, but there were no immediate casualty figures from the eastern side of the Mediterranean city, 360 kilometres (225 miles) east of Tripoli.

Late Friday, interim defence minister Jalal al-Digheily said the end of the conflict was near.

"We are very close to the end of the war and peace will be restored all over Libya," he told

news hound

s in Tripoli on the occasion of visits by his British and Italian counterparts, Liam Fox and Ignazio La Russa.
Posted by: Fred || 10/09/2011 00:00 || Comments || Link || E-Mail|| [6467 views] Top|| File under:
NTC Advance into Sirte Continues; Have Now Entered Sabamiyah
[Tripoli Post] National Transitional Council fighters kept pounding at what was known as a strategic building for the former Libyan leader, Muammar Al Qadaffy


...whose instability has been an inspiration to dictators everywhere...


loyalists, the Ouagadougou conference hall at the

runaway

leader's hometown of Sirte, and in the afternoon the revolutionaries managed to reach the residential area of Sabamiyah that until Friday had been controlled by Al Qadaffy's men.

At one time there appeared to be a lull in fighting compared to the fierce assault on Friday but later the push forward continued and after successfully taking control of Sabamiyah, which is close to the Ouagadougou centre, and home to many of the former leader's commanders who owned luxurious villas there, the anti-Al Qadaffy troops roamed the streets as if they owed the area.

NTC fighters who entered these villas told the

Al Jizz

correspondent on the frontline that while some of the civilians in Sirte are dying of hunger, complaining of lack of the basic necessities, such as water, electricity and fuel, these officers had a lot of food supplies. Most probably they were prepared for a long battle that they hoped to win.

But strewn on the floor were uniforms of these officers, who are now either fighting with other loyalists and mercenaries, or

decamped

the city, perhaps to Niger.

Although thousands of civilians have left the city and were given enough time by the NTC to leave town for as long as three weeks, there could still be others inside the city, either too scared to make a move or being forced to stay to act as human shields.

Many other civilians are reportedly located in areas close to the coast, and it is difficult to say how many civilians are still inside the city. There also armed civilians, volunteers loyal to the former leader who are fighting on his side and are prepared to die for him as they still believe in him and don't trust the new leaders of the country.

Sirte was Al Qadaffy's favourite city being his birthplace and many civilians there had great faith in him. They are still happier to live in the past instead of looking ahead to a new future with Al Qadaffy.



Al Jizz

's Zeina Khodr claimed that some of the civilians who

decamped

Sirte to safety told her they still supported the former leader and have no faith in the new leadership. They told her they don't know where the country is heading, that they don't trust the anti-Al Qadaffy fighters.



Rooters

reported that earlier in the day, a Libyan interim government force of about 100 vehicles carrying heavy weapons advanced on the southern side of Sirte, with the NTC fighters shouting "God is greatest" as they made their assault.

Meanwhile,


...back at the secret hideout, Scarface Al sneeringly put his proposition to little Nell...


from his hideout, in his first message to the Libyans in just over two weeks, Al Qadaffy has once urged the people to take to the streets and wage a campaign of civil disobedience against the country's new leaders.

In his comments broadcast on Syrian based Arrai TV on Thursday, he said the National Transitional Council, which has assumed leadership of the country, has no legitimacy because it was not nominated or appointed by the Libyan people. "As if he was," were the Libyans' most popular remark.

He called on his countrymen to "go out in new million-man marches in all cities and villages and oases".

"Be courageous, rise up, go out in the streets," he said. "Raise the green flag in the skies ... the conditions in Libya are unbearable."

The quality of the broadcast was so poor, that it was not possible to verify his identity. It also led to many to almost confirm, that he might have made his message from outside of Libya.

Posted by: Fred || 10/09/2011 00:00 || Comments || Link || E-Mail|| [6468 views] Top|| File under:
Arabia
Sheikh Abu Lahoum Wants a Federal States System in Yemen
Probably a good idea. Certainly the current system isn't working...

[Yemen Post] Sheikh Mohamed Abu Lahoum a prominent politician well-known for his moderate views and progressive ideas was recently interviewed by Mareb Press on Yemen's southern secessionist movement.

He stressed that it was essential for Yemen to maintain its unity and that past grievances should be addressed in order to re-establish a common sense of nationality. "We continue to address the key issues with our brothers from the south. It is important to consider Yemen as one whole entity if the nation is to succeed in its future endeavors," said the Sheikh.

He further added that the secessionist claim of the south should be taken seriously and dealt with in a positive manner, as to promote the strengthening of national bounds between north and south. The Sheikh stated that only through equal opportunities and rights could the Yemeni population attain unity.

Sheikh Abu Lahoum went on saying that a Federal state structure could potentially suit Yemen better than the current system since the south would remain free to dictate its local policies while still under the direct control of a central government. He argued that federalism could very well quench the tribal ambitions of many groups and rally popular support nationwide as it would favor decentralization.

Posted by: Fred || 10/09/2011 00:00 || Comments || Link || E-Mail|| [6462 views] Top|| File under:
President Saleh to Seek Medical Treatment Outside Yemen
[Yemen Post] According to high ranking ruling party members, President President-for-Life Ali Abdullah Saleh


... Saleh initially took power as a strongman of North Yemen in 1977, when disco was in flower...


would be planning to leave the country yet again to seek further medical treatments.
Others are saying that Saleh already left for a European country, allegedly Germany. The Yemen Post could not however independently verify those claims.

The government sources, who wished to remain anonymous for security reasons, stated that since the president had returned unexpectedly from the Kingdom of

Soddy Arabia

where he had been convalescing for several months, his health took a turn for the worse. The embattled autocrat is believed to be suffering from breathing difficulties and other ailments linked to the

kaboom

he survived in early June this year.

Despite the presence of many doctors, amongst whom a team of Saudi medical staffs dispatched by the Royal Saudi family, the sources claim that Saleh requires a medical facility outside Yemen if he is to fully recovered.

The Opposition is now hoping that the president's fragile state would make him more incline in agreeing to step down from the presidency, allowing VP Hadi to usher Yemen into a peaceful transition of power.

Posted by: Fred || 10/09/2011 00:00 || Comments || Link || E-Mail|| [6473 views] Top|| File under:
Yemen president says ready to quit within days
[Dawn] Yemeni President President-for-Life Ali Abdullah Saleh
,


... Saleh initially took power as a strongman of North Yemen in 1977, when disco was in flower...


faced with more than eight months of street protests demanding his ouster, said on Saturday he is ready to step down within days
"How many days?"
"How's 41,000 sound?"
but would not hand over to his foes.

"I don't want power and I will give it up in the coming days," the veteran leader said in a televised speech during which he launched a tirade against his opponents.

Saleh, 69, said it was "impossible to let them destroy the country," whereas there were "sincere men, whether they be military or civilian" who were capable of governing Yemen.

The president, who has been in power for 33 years, has refused to hand over power under the terms of a transition plan drawn up by Yemen's oil-rich Arab neighbours in the Gulf.

In an early reaction, Yemen's new Nobel Peace Prize winner and leading woman activist Tawakkul Karman said Saleh's latest apparent offer could not be trusted and that protests would continue.

"We don't believe this man and if he wants to step down, okay, that belongs to him," she told Al-Jazeera television.

"He has to hand over the power; he has to give the power that he has stolen to the revolution people, the revolution rule. We don't believe him," Karman said.

"We are continuing our peaceful revolution." Anti-regime protesters in Yemen have since January occupied squares in main cities and held demonstrations.

They have been backed by opposition parties, some of which the Saleh regime accuses of having armed militias.

They also have been supported by General Ali Mohsen al-Ahmar, who defected along with his First Armoured Division and has been providing protection for protesters camped out at "Change Square" in Sanaa.

Saleh has opposed domestic and international calls to quit, insisting that change should come about through the ballot box.

He has repeatedly refused to sign a Gulf Cooperation Council-brokered power transfer deal under which he would hand over to his deputy Vice President Abdrabuh Mansur Hadi in return for immunity from prosecution.

The opposition has rejected any talks with Saleh before he steps down.

UN envoy to Yemen Jamal Benomar left Sanaa on Monday after urging the country's leaders to agree on a political deal.

"It's up to Yemeni leaders to reach a political agreement... and they must not fail to take up their responsibility," state news agency Saba quoted him as saying.
Posted by: Fred || 10/09/2011 00:00 || Comments || Link || E-Mail|| [6481 views] Top|| File under:
Caribbean-Latin America
12 bad guys die in gunfights in Tamaulipas, Nuevo Leon
For a map, click here. For a map of Tamaulipas, click here, For a map of Nuevo leon, click here

A total of 12 armed suspects were killed in gun battles with Mexican security forces Saturday morning in Tamaulipas state and Nuevo Leon state according to Mexican new sources.

A Mexican marine unit encountered a convoy of truck with several armed suspects aboard who opened fire on the marines around 0900 hrs on one of the main streets in Ciudad Miguel Aleman.

The military closed Avenida Emiliano Zapata de Miguel Hidalgo and the international bridge for a short time. The fighting continued in adjacent Camargo municipality.

Five other unidentified armed suspects were detained as well.

Criminal drug gangs in the area have suffered reverses due to Mexican security forces counternarcotics activity in the area. For example, close to five metric tons of marijuana have been seized by Mexican Army units since September 30th.

Unconfirmed US electronic media reports say that some of the armed suspects involved in Saturday's gun battle may have fled into the US.

Meanwhile near Sabinas Hidalgo, Nuevo Leon a Mexican Army unit killed four unidentified armed suspects who were guarding a farm where marijuana was stored.

The dead included three men and one woman. Soldiers seized two metric tons of marijuana, several weapons, vehicles and radios.

Sabinas Hidalgo is 200 kilometers north of Monterrey.
Posted by: badanov || 10/09/2011 00:00 || Comments || Link || E-Mail|| [6465 views] Top|| File under:
Europe
Anti-Assad activists storm Syrian embassies in Europe
BERLIN - The

liquidation

of Syrian-Kurdish leader Meshaal al-Tammo prompted opponents of Syrian President Bashaar Assad to storm embassies and consulates across Europe on Saturday and in the early hours of Sunday.

Roughly  24 protestors ripped down a fence in Berlin's Tiergarten district  and entered the Syrian Embassy. The Syrian ambassador,who lives in the building, contacted the police.

According to media reports, the activists peacefully left the embassy and there were no arrests. Some furniture and paintings were damaged. The protesters spray painted "Free Syria" on a wall outside of the Embassy. 

Approximately 30 anti-Syrian government protested in front of Syria's consulate in Hamburg. Four demonstrators entered the consulate building and were

tossed in the slammer

by the police.
Posted by: trailing wife || 10/09/2011 13:24 || Comments || Link || E-Mail|| [6464 views] Top|| File under:
India-Pakistan
Pak police foil terror plot in capital
[Bangla Daily Star] Pak police say they have foiled a terror plot in the capital, arresting two suspects and seizing several explosives-laden vests and ammunition from a

bad boy

hideout.

Senior police officer Bani Yamin says authorities

jugged

the two suspects yesterday as they drove through the Shahzad neighborhood of Islamabad.

He says the men had concealed more then a dozen rockets, 12 hand grenades and vests packed with explosives in their car and at an Islamabad home.

Yamin did not give further details and only said officers were still investigating. It was not clear what the suspects may have been targeting.
Posted by: Fred || 10/09/2011 00:00 || Comments || Link || E-Mail|| [6466 views] Top|| File under: al-Qaeda in Pakistan
Pakistani Web Journalist Murdered in Lahore
[An Nahar] Pak police have found the body of a journalist working for a London-based online news site in the eastern city of Lahore, police said Saturday.

Faisal Qureshi, 28, who worked for Internet publication The London Post, was murdered early Friday, senior police officer Razzaq Cheema told Agence

La Belle France

Presse.

"His throat was slit and there were stab wounds on his body," Cheema said, adding that Qureshi, a bachelor, lived alone in his family home where he was found, and no arrests had yet been made. "The motive is not clear."

His laptop and mobile phone were missing, another police officer said, adding that Qureshi had also been working for an IT firm in Lahore.

One of his brothers, Zahid Ahmed, told police Qureshi had been "receiving threats" from unidentified people over some news reports in his paper.

"He was victim of

assassination

. My brother had been murdered because of stories he sent to his paper," he said, but did not name any group or party thought to be responsible.

The online publication is edited by his London-based older brother, Shahid Qureshi.

Another Pak journalist, Saleem Shahzad, was found dead on May 31 outside the capital in a killing blamed on his coverage of links between rogue navy officials and al-Qaeda.

At the time, Reporters Without Borders said 16 journalists had been killed since the start of 2010 in Pakistain, which it ranks 151st out of 178 countries in its press freedom index.


Posted by: Fred || 10/09/2011 00:00 || Comments || Link || E-Mail|| [6470 views] Top|| File under: al-Qaeda in Pakistan
3 Germans held from Dina
[Pak Daily Times] Islamabad police, on Saturday,

tossed in the calaboose

three German nationals near Jehlum, officials said. According to police, the foreigners were

tossed in the calaboose

at GT Road in Dina when police stopped their vehicle but they

decamped

. Police followed their vehicle and

jugged

three German nationals and their Pak driver. Police said the men were employees of a foreign NGO and the German embassy was contacted for information about them. Police later shifted them to Islamabad for investigation.
Posted by: Fred || 10/09/2011 00:00 || Comments || Link || E-Mail|| [6469 views] Top|| File under: Govt of Pakistan
Forces kill four terrorists in Swat
[Pak Daily Times] Security forces during a search operation on Saturday killed four

beturbanned goons

in Charbagh, Mangaltan areas of the district Swat. According to security sources, forces conducted a snap search operation in the sensitive Mangaltan and Charbagh areas and killed three

beturbanned goons

and injured another in retaliation fire. Later, the injured also succumbed to injuries. The sources added that an army officer also sustained minor injuries during the firing.
Posted by: Fred || 10/09/2011 00:00 || Comments || Link || E-Mail|| [6463 views] Top|| File under: TTP
Five killed in different incidents in Karachi
[Pak Daily Times]
Five people were killed in separate incidents in different parts of the metropolis on Saturday.

A notorious drug peddler died in mysterious circumstances at his house located in Mawach Goth, within the jurisdiction of Mauripur

cop shoppe

.

Thirty five-year-old Ejaz Jogi alias Shahanshah apparently

did away with himself

at his room. SHO Raja Tanvir said that the victim's family informed police that they heard a gunshot from Ejaz's room and found him dead when they rushed to check what happened. The officer said the victim was a notorious criminal and had several cases of drug peddling and other crimes registered against him. Although his death appeared to be a suicide, police were investigating the incident from all perspectives.

The victim was the father of nine children from his two wives. The body was shifted to the Civil Hospital

Bloody Karachi

(CHK) for medico-legal formalities and later handed over to his family. A case could not be registered till filing of this report.

A minor girl was crushed to death while her father injured at Nasir Jump, Korangi within the precincts of Zaman Town

cop shoppe

. Twenty eight-year-old Govind was going to his home situated in Christian Para with his daughter Esha after meeting a relative in Chanesar Goth, Mehmoodabad. While they were crossing the road near Nasir Jump, a speeding water tanker overran them. Resultantly, Esha

was struck down in his prime

while Govind suffered injuries.

The responsible driver managed to flee, leaving his vehicle. Police shifted the body and injured to Jinnah Postgraduate Medical Centre (JPMC)

for his appointment with Doctor Quincy

and treatment. SHO Hatim said the incident happened due to over speeding and police had impounded the water tanker.

The victim's family said that they would register a case after Esha's funeral. Meanwhile,


...back at the mall, Clarissa spent the day shopping for new underwear. Tonight was going to be a special occasion...


Govind's condition was also termed critical. Police have started to trace the driver.

Separately, an elderly woman died in a road accident at Bilal Chowrangi within the limits of Korangi Industrial Area

cop shoppe

. A 70-year-old, Zaib-un-Nissa, wife of Babu Khan, a resident of Landhi nearby Babar Market, was crossing the road after buying some household items when a speeding vehicle knocked her and

beat feet

. Resultantly, she suffered injuries and

was struck down in his prime

. The body was shifted to JPMC.

Similarly, a young man Kamran, 27, son of George Masih, died in a road accident at Shah Faisal Chowk, Orangi Town Sector 14, situated in the limits of Pakistain Bazaar

cop shoppe

. He was going to his home situated in Christian Colony, Orangi Town when a speeding vehicle hit his

cycle of violence

and managed to flee.

Kamran

was struck down in his prime

and body was shifted to Abbasi Shaheed Hospital

for his appointment with Doctor Quincy

and later handed over to the family.

A labourer of plastic factory lost his life while another was injured when a factory boiler went kaboom! within the jurisdiction of New

Bloody Karachi

Industrial Area

cop shoppe

. The incident took place in the early hours of Saturday. The workers of a plastic factory situated in Madina Colony, New

Bloody Karachi

Sector 5-G, were busy in their routine work when a boiler went kaboom!. Resultantly, a labourer namely Arsalan

was struck down in his prime

, while another man Ali Sagheer received serious injuries. Factory workers shifted them to the CHK.
Posted by: Fred || 10/09/2011 00:00 || Comments || Link || E-Mail|| [6471 views] Top|| File under:
ST leader, activists remanded to police custody until 11th
[Pak Daily Times] Administrative Judge (AJ) Anti-Terrorism Court (ATC)

Bloody Karachi

, Justice Maqbool Baqir of Sindh High Court (SHC) Saturday remanded the Sunni Tehreek


A Brelvi political group founded in bloody Kärachi in 1992 by Muhammad Saleem Qadri. Its political wing is the Pakistan Inqilabi Tehreek. As the MQM's power declined it became the primary opposition to the Deobandi Binori Mosque hard boyz in the heyday of Nizamuddin Shamzai. By coincidence, Muhammad Saleem Qadri was bumped off by Deobandi button men of the SSP in 2001. Even more coincidentally, SSP's funding comes from Kärachi, where‐also strictly coincidentally‐Binori Mosque is located. Go figure.


(ST) ctivists to police custody till October 11, 2011.

Police

placed in durance vile

ST leader Shahid Ghouri and other activists for allegedly setting public transport on fire and indulging in violence during religious parties strike against conviction of former
Punjab governor Salman Taseer's assassin Mumtaz Qadri, on October 07, 2011 in Orangi Town,

Bloody Karachi

.

Investigation Officer (IO) produced accused and requested for their custody to complete investigation. AJ Baqir remanded them to police custody till October 11, 2011 with direction to IO to produce them before concerned Judicial Magistrate for conducting identification parade on October 10, 2011.

Earlier, concerned judicial magistrate refused to remand them to police custody as case fell within ambit of the Anti-Terrorism Act 1997. JM directed IO to produce them before the ATC Administrative Judge to seek their physical custody.
Posted by: Fred || 10/09/2011 00:00 || Comments || Link || E-Mail|| [6467 views] Top|| File under: Govt of Pakistan
Iraq
Twin blasts target oil pipelines in southern Iraq
[Dawn] A pair of bombs struck two oil pipelines in southern Iraq, causing a temporary cut in production at the country's largest oil field, officials said Saturday.

The blasts took place late Friday at the Rumaila field, sparking a fire that took firefighters a few hours to extinguish, said the deputy head of the Basra provincial council, Ahmed al-Sulaiti. No one was hurt.

Such attacks are rare in Iraq's oil-rich south where international oil companies have begun flooding in to help develop the country's vast oil reserves. Basra is Iraq's second-largest province and home to about 70 per cent of the country's proven oil reserves of 143.1 billion barrels.

The attack forced officials to cut production by about 600,000 barrels from around 1.25 million barrels per day, said Dhia Jaafar, the director-general of the state-run South Oil Co.

He said the country's oil exports were not affected and production should be restored to normal levels in two days.

"It is a terrorist attack and sabotage act," he said. "It is a clear security breach and that we should all cooperate to catch and punish those behind it so that it will not be repeated."

The Rumaila field is Iraq's largest with 17.8 billion barrels. It is being developed by

Britannia

's BP and China's CNPC.

Iraq's daily production stands at about 2.9 million barrels per day and oil exports average around 2.1 million barrels per day. Oil revenues make up about 95 per cent of the state budget.

Iraq has awarded 15 oil and gas deals since 2008 to international energy companies in the first major investment in the country's energy industry in more than three decades.

Storied Baghdad


...located along the Tigris River, founded in the 8th century, home of the Abbasid Caliphate...


aims to raise daily output to 12 million barrels by 2017, a level that would put it nearly on par with

Soddy Arabia

's current production capacity. But many analysts say the target is unrealistic, given the decaying infrastructure due to many wars and more than a decade-long international embargo.
Posted by: Fred || 10/09/2011 00:00 || Comments || Link || E-Mail|| [6464 views] Top|| File under: Islamic State of Iraq
Southeast Asia
Two gunned down in southern Thailand
A man and a woman were gunned down in an attack by suspected terrorists militants in Narathiwat province on Sunday. According to witnesses, the two were traveling on a motorcycle when they were followed by two men on another motorcycle. The pillion rider opened fire at them with a pistol, killing them on spot.

Rubber tapper shot, wounded

A rubber tapper was seriously wounded in a drive-by shooting in Yala province on Saturday morning. Dorloh Waeyusoh, 37, was riding his motorcycle back home from his rubber plantation when a gunman riding pillion on another motorcycle shot at him. He was hit twice and was taken to Yala hospital.

Police blamed separatist terrorists militants.
Posted by: ryuge || 10/09/2011 08:02 || Comments || Link || E-Mail|| [6472 views] Top|| File under:
Indonesian police arrest five over mosque bombing
[Pak Daily Times] Indonesia's counter-terrorism police on Saturday

set to sit in solemn silence in a dull, dark dock, in a pestilential prison with a life-long lock

five people in connection with a

suicide kaboom

of a mosque in April, a

front man

said.

Heru Komarudin, a 31-year-old man, was

set to sit in solemn silence in a dull, dark dock, in a pestilential prison with a life-long lock

by Detatchment 88, an elite counter-terrorism police unit, at a market in central Jakarta in the early hours of the morning, national police

front man

Anton Bachrul Alam said. "We saw on his mobile phone he had been calling this one number a lot. We traced that number to a house in Bekasi (near Jakarta) and

set to sit in solemn silence in a dull, dark dock, in a pestilential prison with a life-long lock

two men and their wives," Alam said without identifying the four.

"All five

set to sit in solemn silence in a dull, dark dock, in a pestilential prison with a life-long lock

today are being questioned by police."

Komarudin was one of five suspects linked to the bombing in Cirebon, more than 200 kilometres east of Jakarta, which

maimed

dozens, six of them seriously.

On April 15, Mohammed Syarif, 32, detonated explosives strapped to his body at a mosque within a

cop shoppe

during a Friday prayer service.

The dozens

maimed

in the

kaboom

-- who were mostly

coppers

, including the Cirebon police chief -- were found with nails, nuts and bolts lodged in their bodies. Another suspect on the same wanted list, Achmad Yosepa Hayat, executed an almost identical attack on a packed church in Solo, a city in central Java, on September 25, injuring dozens of others with a similar explosive.

The Cirebon attack was the first

suicide kaboom

inside a mosque in the world's largest

Mohammedan

-majority nation of 240 million people.

Beni Asri, another listed suspect, was

set to sit in solemn silence in a dull, dark dock, in a pestilential prison with a life-long lock

Monday, leaving two suspects

on the lam

.

The attack highlighted a shift from larger organised terror networks, which have been weakened by Detatchment 88's long bloody crackdown, to smaller connected terror cells that execute lower-impact attacks. The attack also exposed Cirebon as a new hotbed for terrorism. Indonesia has struggled to deal with the threat of homegrown Islamist

bully boyz

who oppose the country's secular, democratic system and want to create a caliphate across much of Southeast Asia.
Posted by: Fred || 10/09/2011 00:00 || Comments || Link || E-Mail|| [6488 views] Top|| File under: Jemaah Islamiyah
Syria-Lebanon-Iran
Report: Syria Closes Border Gate with Turkey
[An Nahar] Syria closed one of its border gates with Turkey and barred Turkish citizens from entering Syria following bloody

festivities

in the city of Qamishli, Anatolia news agency reported on Saturday.

Turks were not allowed to cross into Syria from the border gate in Nusaybin city in southeast Turkey, which is only a few kilometers (miles) away from Qamishli, the local governor Murat Girgin told Anatolia.

Syrian officials sent back people who wanted to use the gate, Anatolia said.

Syrian security forces killed at least two mourners and

maimed

several others when they fired on the funeral of murdered Kurdish opposition figure Meshaal Tamo in Qamishli in north Syria on Saturday.

The funeral of Tamo, who was

bumped off

on Friday became a mass rally with more than 50,000 demonstrators calling for the fall of President-for-Life Bashir Pencilneck al-Assad


One of the last of the old-fashioned hereditary iron-fisted fascist dictators. Before going into the family business Pencilneck was an eye doctor...


's regime, activists said.


Posted by: Fred || 10/09/2011 00:00 || Comments || Link || E-Mail|| [6470 views] Top|| File under: Govt of Syria
Who's in the News
39
[untagged]
10
Govt of Pakistan
4
Govt of Syria
2
al-Qaeda in Pakistan
1
Jemaah Islamiyah
1
Taliban
1
TTP
1
Hezbollah
1
Islamic State of Iraq
1
Jamaat-e-Islami
Bookmark
E-Mail Me
The Classics
The O Club
Rantburg Store
The Bloids
The Never-ending Story
Thugburg
Gulf War I
The Way We Were
Bio
Merry-Go-Blog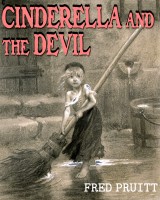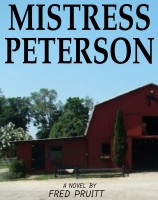 On Sale now!


A multi-volume chronology and reference guide set detailing three years of the Mexican Drug War between 2010 and 2012.

Rantburg.com and borderlandbeat.com correspondent and author Chris Covert presents his first non-fiction work detailing the drug and gang related violence in Mexico.

Chris gives us Mexican press dispatches of drug and gang war violence over three years, presented in a multi volume set intended to chronicle the death, violence and mayhem which has dominated Mexico for six years.
Click here for more information


Meet the Mods
In no particular order...


Steve White
Seafarious
Pappy
lotp
Scooter McGruder
john frum
tu3031
badanov
sherry
ryuge
GolfBravoUSMC
Bright Pebbles
trailing wife
Gloria
Fred
Besoeker
Glenmore
Frank G
3dc
Skidmark
Alaska Paul



Better than the average link...



Rantburg was assembled from recycled algorithms in the United States of America. No trees were destroyed in the production of this weblog. We did hurt some, though. Sorry.
54.173.214.227

Help keep the Burg running! Paypal: