-Short Attention Span Theater-
Clown shortage devastates UK circus industry
Circus performers can twist themselves into pretzels and somersault through rings of fire, but even they are struggling to jump through new hoops set up by the U.K. immigration authorities.

In November, the British Home Office introduced a points-based system to crack down on illegal immigration and create what its web site describes as "a significantly more straightforward and transparent structure." It's easy enough for foreign trapeze artists and acrobats to secure the requisite points for entry into Britain based on their unique skills. But ringmasters say that various problems with the new system - including faulty computer software and poorly trained embassy staff - are preventing international talent from reaching Britain's big tops.

"My season started in February," says Martin Lacey, owner of the Great British Circus, "and I've got comedy acrobats stranded in the Ukraine, and Mongolian horse riders who were refused their visas in Ulan Batur." The holes in his lineup have forced Lacey to draft last-minute substitutes. "Our Mexican clown is stuck in Mexico, so we've got a trapeze artist pretending to be a stooge just to get everybody out of trouble," he says. "It's a mess."...


Britain's been a steadfast ally and friend to us, so we should help 'em out. President Obama, send your party's top people--Nancy Pelosi, Harry Reid, Barney Frank, John Forbes Kerry, Chris Dodd, Tim Gerletner, Al Franken--and let 'em clown around over there for a while!
Posted by: Mike || 03/06/2009 16:55 || Comments || Link || E-Mail|| [333 views] Top|| File under:
Japanese Physicists Make Quantum Physics Even More Puzzling
The good news is reality exists. The bad is it's even stranger than people thought

"HOW wonderful that we have met with a paradox. Now we have some hope of making progress." So said Niels Bohr, one of the founders of quantum mechanics.

Since its birth in the 1920s, physicists and philosophers have grappled with the bizarre consequences that his theory has for reality, including the fundamental truth that it is impossible to know everything about the world and, in fact, whether it really exists at all when it is not being observed.

Now two groups of physicists, working independently, have demonstrated that nature is indeed real when unobserved. When no one is peeking, however, it acts in a really odd way.

In the 1990s a physicist called Lucien Hardy proposed a thought experiment that makes nonsense of the famous interaction between matter and antimatter--that when a particle meets its antiparticle, the pair always annihilate one another in a burst of energy.

Dr Hardy's scheme left open the possibility that in some cases when their interaction is not observed a particle and an antiparticle could interact with one another and survive. Of course, since the interaction has to remain unseen, no one should ever notice this happening, which is why the result is known as Hardy's paradox.

This week Kazuhiro Yokota of Osaka University in Japan and his colleagues demonstrated that Hardy's paradox is, in fact, correct. They report their work in the New Journal of Physics.

The experiment represents independent confirmation of a similar demonstration by Jeff Lundeen and Aephraim Steinberg of the University of Toronto, which was published seven weeks ago in Physical Review Letters.

The two teams used the same technique in their experiments. They managed to do what had previously been thought impossible: they probed reality without disturbing it. Not disturbing it is the quantum-mechanical equivalent of not really looking. So they were able to show that the universe does indeed exist when it is not being observed.

The reality in question--admittedly rather a small part of the universe--was the polarisation of pairs of photons, the particles of which light is made. The state of one of these photons was inextricably linked with that of the other through a process known as quantum entanglement.

The polarised photons were able to take the place of the particle and the antiparticle in Dr Hardy's thought experiment because they obey the same quantum-mechanical rules. Dr Yokota (and also Drs Lundeen and Steinberg) managed to observe them without looking, as it were, by not gathering enough information from any one interaction to draw a conclusion, and then pooling these partial results so that the total became meaningful.

What the several researchers found was that there were more photons in some places than there should have been and fewer in others.

The stunning result, though, was that in some places the number of photons was actually less than zero. Fewer than zero particles being present usually means that you have antiparticles instead. But there is no such thing as an antiphoton (photons are their own antiparticles, and are pure energy in any case), so that cannot apply here.

The only mathematically consistent explanation known for this result is therefore Hardy's. The weird things he predicted are real and they can, indeed, only be seen by people who are not looking. Dr Yokota and his colleagues went so far as to call their results "preposterous". Niels Bohr, no doubt, would have been delighted.


Didn't they use Hardy's Paradox in one of the Pirates of the Caribbean movies? They could only find the island if they weren't looking for it?



Posted by: Anonymoose || 03/06/2009 12:17 || Comments || Link || E-Mail|| [306 views] Top|| File under:
Jackson announces comeback with concerts
Pop megastar Michael Jackson announced Thursday he will play a series of comeback concerts in London in July, his first major shows for over a decade.

Four years after his infamous child abuse trial, the 50-year-old singer of hits including "Thriller" and "Billy Jean" confirmed he will play 10 gigs at the giant London O2 Arena starting on July 8.

"I'll be performing the songs my fans want to hear," Jackson said in an announcement at London's O2 Arena where thousands of screaming fans had gathered.

"This is the final curtain call and I'll see you in July," said Jackson, wearing sunglasses and a black jacket with silver sequins as hundreds of fans, some holding placards saying "Michael We Love You," screamed with delight.

True to his reputation for eccentricity, Jackson's brief appearance was punctuated by salutes to the crowd, pauses, and expressions of love for his fans.
Posted by: Fred || 03/06/2009 00:00 || Comments || Link || E-Mail|| [298 views] Top|| File under:
-Signs, Portents, and the Weather-
How Newspaper Stocks Are Doing
Not well at all. (click on link) :-D

(Not sure where he got his graph, but pretty sure it's correct.)
Posted by: Barbara Skolaut || 03/06/2009 19:55 || Comments || Link || E-Mail|| [304 views] Top|| File under:
Afghanistan
1 million new Afghan students start school
A million additional Afghan students started a new school year on Thursday, but a raging Taliban insurgency will keep about 400,000 out of classrooms, the education minister said.

More than 2,000 new schools were built over the last year to house the additional students in what is one of the biggest success stories in post-Taliban Afghanistan, said Education Minister Farouq Wardak. This year some 7.2 million students will attend school up from 6.2 million last year, Wardak said. But some 614 schools out of 13,300 were closed because of the deteriorating security situation in the country's south and east -- where the Taliban-led insurgency is most active -- denying about 400,000 students an education, said Wardak. Another 5.3 million children will be unable to go to school because of social and economic reasons, Wardak said without elaborating.
Posted by: Fred || 03/06/2009 00:00 || Comments || Link || E-Mail|| [295 views] Top|| File under:
Africa North
Egypt: Death sentence for 10 gang rapists
(AKI) - Ten men have been sentenced to death by hanging in Egypt, after being convicted of raping an 18 year-old woman two years ago. The death sentence by hanging was handed down on Wednesday by a court in the northern governorate of Kafr el-Sheikh. Only eight of the sentenced men appeared before the court, while two others allegedly involved in the gang rape are still fugitives.

A 15-year-old youth who collaborated in the attack was sentenced to 15 years in jail. During the court proceedings, police were forced to intervene to stop protests by family members of the accused.

The court was told the ten men, who were all armed, raided a home in 2006 during the night and threatened all the family members. After firing a few shots in the air, they kidnapped a woman and took her to an open field, where she was repeatedly raped for three hours until she lost consciousness.

Egyptian daily al-Ahram said the barbaric attack was aimed at punishing the woman's husband, who had reportedly refused to marry the sister of the group's leader.

The judge said that the court had chosen such a severe punishment because it learned about "the necessity to eradicate the roots of sin, and cleanse society."

The court's decision to impose the death sentence, however, will be sent to the Egyptian mufti who must then ratify it before it is carried out.

The last execution in Egypt took place in 2006. In December 2008 the Egypt's general assembly voted against a moratorium on the death penalty.
Posted by: Fred || 03/06/2009 00:00 || Comments || Link || E-Mail|| [309 views] Top|| File under:
Africa Subsaharan
Car Crash Kills Zimbabwe PM's Wife
Report says Tsvangirai was injured, but will survive. His wife, not. Tsvangirai was/is a Mugabe opponent. Is this "accident" the work of ZimBob?


At least Morgan has the good sense not to accept any helicopter rides.



Posted by: Scooter McGruder || 03/06/2009 13:02 || Comments || Link || E-Mail|| [306 views] Top|| File under:
Bangladesh
Bangabandhu murder case may resume soon
Initiatives are going to be taken soon for disposal of the long-pending Bangabandhu Sheikh Mujibur Rahman assassination case following appointment of two new judges to the Appellate Division.

Legal experts say the appointments have paved the way for forming the required three-member bench of the apex court to hear appeals of five condemned prisoners against their conviction handed down by the High Court.

President Zillur Rahman on Wednesday appointed the most senior judges of the HC Justice Shah Abu Nayeem Mominur Rahman and Justice Md Abdul Aziz as judges to the Appellate Division. A gazette notification on the appointments was published yesterday.

The judges will take oath of their new office to Chief Justice MM Ruhul Amin Sunday morning, sources say.

The chief state counsel for this case, advocate Anisul Huq yesterday told The Daily Star he will convey the present status of Bangabandhu murder case to the Supreme Court (SC) through submitting a "concise statement" next week, as there is no bar to constituting a bench for hearing this case now.

Meanwhile, Attorney General Mahbubey Alam said yesterday his office is fully prepared for hearing of the case.

"A possibility has been created for constituting a bench of the Appellate Division for hearing the case. The chief justice will now constitute the bench and then we will move to the court to proceed with it," he said.

Of the five sitting judges of the Appellate Division, Chief Justice MM Ruhul Amin and Justice MA Matin had earlier felt embarrassed to hear the case in the HC. Justice Mohammad Fazlul Karim had heard the case and delivered judgment at the HC, Anisul Huq added.

The appeals against death sentence handed down by the HC have remained pending in the SC for about 16 months due to shortage of judges.

Lt Col (sacked) Syed Farooq-ur Rahman, Lt Col (retd) Sultan Shahriar Rashid Khan, Lt Col (retd) Muhiuddin Ahmed, Major (retd) AKM Mahiuddin Ahmed (Lancer) and Major (retd) Bazlul Huda filed the appeals with the apex court in the last week of October 2007 as per the court order.
Posted by: Fred || 03/06/2009 00:00 || Comments || Link || E-Mail|| [289 views] Top|| File under:
Britain
Parents face prosecution over school gay week protest
Parents who took their children out of school in protest at them being taught about gay, bisexual and transgender history could be prosecuted.

Council bosses said the protest resulted in around 30 primary pupils missing school and had "taken action" against parents who pulled took their children out of George Tomlinson School in Leytonstone, east London, but refused to state what sanctions are being taken.

Pervez Latif, a 41-year-old accountant whose children Saleh, 10, and Abdurrahin, nine, attend the school, said his wife Shaheen, 38, was worried they could be taken to court. He said: "My wife is very concerned she might be prosecuted.

"As yet we haven't heard anything from the council about whether they are taking action."

He said he knew of about 30 children who had been taken out of classes during the Lesbian, Gay, Bisexual and Transgender Week after parents objected to their youngsters being encouraged to "celebrates the lives and achievements of lesbian, gay, bisexual and trans people in the community".

Under current laws parents can be prosecuted for failing to ensure their children attend school.

Mr Latif, from Leytonstone, said: "We were worried because weren't sure how they were going to teach our children these issues. We don't think it is necessary to teach it for a whole week and the children are so young. It is more appropriate for secondary school.

"Most children that age don't understand these things. When we took our children out of school we had to explain why - they didn't know what two parents the same sex meant."

A spokesman for Waltham Forest Council refused to reveal how many children missed lessons or what action would be taken against pupils but the council's website said parents of truant youngsters can be asked to sign a contract, given an on the spot fine or hauled into court. The spokesman added: "As part of the borough's policy of promoting tolerance in our schools, children are taught that everyone in our society is of equal value.

"At George Tomlinson, parents were invited to meet with teachers and governors several weeks ago to discuss what work would be taking place throughout the national LGBT History Month, and how this work would be delivered.

"Regrettably, some parents chose to remove their children from school. The council does not condone any unauthorised absence from school and action has been taken."
Posted by: john frum || 03/06/2009 16:13 || Comments || Link || E-Mail|| [304 views] Top|| File under:
Chile, Argentina battle British in Antarctica - Faulkands War-II
SANTIAGO, Chile (AP) -- Lawmakers from Chile and Argentina met in Antarctica Thursday, preparing to speak with a common voice against Britain's claim to oil and gas in the southernmost seas. Chile, Argentina and Britain all claim rights over the same slices of the southernmost continent. This is important for more than the few scientists who live and work in Antarctica, since under a U.N. treaty, coastal countries can control hundreds of miles of continental shelf off their soveriegn territories.

Claims involving Antarctica were tabled for 50 years under a 1959 treaty protecting the icy continent's fragile environment. But the offshore rights have become much more important recently given the global race to secure future energy sources. With the undersea resources in mind, 11 countries have made claims over parts of Antarctica.

The UN's Convention of the Law of the Sea would expand each coastal nation's sovereignty over its continental shelf from 230 miles to 380 miles off shore. But the claims must first be approved by the UN Commission on the Limits of the Continental Shelf, which faces a May deadline to announce its decisions.

Other nations asserting claims over the seas around Antarctica include Russia, Brazil, Australia, Ireland, New Zealand, France, Spain and Norway.


I'm surprised Hugo isn't making a claim ...

But the claims of Argentina, Chile and Britain are particularly difficult to sort out, since the British application to extend the boundaries of the British Antarctic Territory it first claimed in 1908 overlaps with similar claims by Argentina and Chile.

The lawmakers arrived Thursday at Chile's research station, and will meet again Friday at Argentina's base, with plans to issue a joint statement


Assessment: This time Britain folds.
Posted by: Besoeker || 03/06/2009 12:23 || Comments || Link || E-Mail|| [307 views] Top|| File under:
Caucasus/Russia/Central Asia
Russian General: Satellite Collision Was U.S. Plot
That satellite collision 500 miles above the Earth last month? All a Yankee plot, says a Russian general. Maj. Gen. (Ret.) Leonid Shershnev, identified as the former chief of Russia's military space intelligence, tells the Kremlin-run RIA Novosti press agency that the cosmic crack-up may have been a test of U.S. space-weapon technology.

Officially, a defunct Russian satellite collided with an American telecommunications bird, one of 66 owned and operated by the Iridium company which relay signals to and from satellite phones on Earth.

Shershnev doesn't buy it. He thinks the American satellite was really one of the two used in the 2007 Orbital Express experiment, a NASA-Pentagon joint venture in which one satellite hooked up with and refueled another.

That program was officially shut down nearly two years ago. Shershnev thinks it may be still running, that Orbital Express has reached its goal to "develop technology that would allow monitoring and inspections of orbital spacecraft by fully-automated satellites equipped with robotic devices," and that it can now do even more.

According to RIA Novosti's paraphrase of the general's words, the U.S. may now be "capable of manipulating 'hostile satellites,' including their destruction, with a single command from a ground control center."


Yes general, it is referred to here as dynamic galactic sensor reprogramming or DGSR. We overcame the language coding challenges in 1979.
Posted by: Besoeker || 03/06/2009 08:28 || Comments || Link || E-Mail|| [309 views] Top|| File under:
Down Under
Earthquake Rocks Melbourne, Australia
Seismologists say the type of earthquake that rocked Melbourne last night is relatively uncommon.

The tremor - measuring 4.6 on the Richter scale - struck near Korumburra in South Gippsland just before 9:00pm AEDT.

There have been no reports of major damage.


More @ Link...
Posted by: Oztralian || 03/06/2009 21:15 || Comments || Link || E-Mail|| [316 views] Top|| File under:
Europe
Slovenia: Hundreds of corpses found in WW2 mine
(AKI) -- Slovenian authorities have found the mummified remains of several hundred people believed to date from World War II in a disused mine. State prosecutor Barbara Brezigar told Slovenian television on Thursday that up to 300 corpses were discovered in a deserted mine near Lasko, in central Slovenia. "What I have seen is the most horrendous thing that a person can see in a lifetime," Brezigar said.

Andrija Valic, an investigator from Slovenia's Centre for National Reconciliation, said it would be difficult to identify the victims discovered in the mine before the investigation was completed. But he said he was confident the massacre had been carried out by the communist partisans of late Yugoslav president Josip Broz Tito.

Tito's partisans reportedly killed thousands of Croat and Slovenian soldiers at the end of World War II who had collaborated with Nazi occupiers and were withdrawing with German forces in 1945.

Valic said a large quantity of military boots was discovered in the mine, which has been disused for the past sixty years, suggesting that the victims were soldiers.

Most Slovenian parliamentary parties ascribed the shocking discovery to the "crimes of the communist era". The head of the Slovenian government's military graves department, Marko Strovs, said there was no proof that the victims had been shot dead, meaning it was possible they had been gassed. But Brezigar warned: "After sixty years, I don't know whether it will be possible at all to identify the perpetrators and whether they are still alive."

The massacres of several thousand Italians by Yugoslav partisans in and around the northeastern city of Trieste towards the end of World War Two, have remained a painful historical burden for Italy and a recurring source of tension between Italy and Croatia.

Italy's president gives an annual address in February to commemorate the victims of the killings, known as the 'foibe' in Italian. 'Foibe' is the Italian word for deep chasms into which several thousand Italians - some still alive - were thrown by Croatian and Slovenian partisans loyal to General Josip Broz Tito after Italy's capitulation in 1943.

The 'foibe' killings occurred in Trieste, in modern-day Slovenia and along the Istrian peninsula, which Italy lost to Croatia at the end of World War II.

The estimated number of people killed varies between 1,500 and 5,000. In addition, up to 400,000 Italians were expelled or emigrated from Dalmatia, Istria and the area bordering Slovenia.
Posted by: Fred || 03/06/2009 00:00 || Comments || Link || E-Mail|| [321 views] Top|| File under:
Home Front: Politix
Gupta opts out of surgeon general consideration
Dr. Sanjay Gupta, CNN's chief medical correspondent, has withdrawn his name from consideration as surgeon general of the United States, he said Thursday.

This is more about my family and my surgical career," Gupta told CNN's "Larry King Live." The neurosurgeon said he would likely have had to give up practicing had he taken the job as the nation's top doctor. In addition, the 39-year-old and his wife are expecting their third daughter any time, and the government job would have meant long periods away from his family, he said."I think, for me, it really came down to a sense of timing more than anything else," he said. "I just didn't feel I should do that now."

Gupta said he had not been formally nominated for the job, though he had spoken with senior members of the Obama administration, who made it clear he was their choice, he said. "I think there was a real melding there," he said, adding that he felt flattered to have been considered.


Joyceln Elders. Tanned, rested and ready...
Posted by: tu3031 || 03/06/2009 09:59 || Comments || Link || E-Mail|| [320 views] Top|| File under:
India-Pakistan
Third successful test of Indian ballistic missile interceptor
India today inched closer towards its endeavour to put in place its own home-grown Ballistic Missile Defence System as it successfully carried out the third Interceptor test today at 1624 hrs from Integrated Test Range (ITR) at Wheeler Island in Orissa. The mission control room burst into raptures as the radar display indicated the interception and destruction of the decoy enemy missile by the interceptor. Today's test achieved all the mission objectives. The two-stage Interceptor Missile fitted with advanced systems hit the target enemy missile at 75 kms altitude.

To mimic the incoming enemy's ballistic missile trajectory, Dhanush missile went to an altitude of 120 Km and was launched from ship about 100 km away from the Orissa Coast. The Interceptor missile was launched from a mobile launcher located on Wheeler Island Launch Complex.

The third consecutive interception of Ballistic Missiles once again demonstrated the robustness of the Indian Ballistic Missile Defence (BMD) system. The Defence Research and Development Organization (DRDO) have already conducted two interception trials, first in Exo-atmospheric region at 48 Kms altitude on 27th November 06 and second in endo-atmospheric region at 15 kms using Advanced Air Defence (AAD) missile on 06 Dec 07.

The missile interception trial was witnessed by the DRDO Chief Shri M Natarajan, Air Defence Programme Director Dr VK Saraswat, senior Scientists from DRDO, senior officers from Armed Forces and Government officials. The Defence Minister Shri A K Antony has congratulated the scientific community of DRDO for the third consecutive success in achieving Ballistic Missile Defence capability.
Posted by: john frum || 03/06/2009 12:41 || Comments || Link || E-Mail|| [303 views] Top|| File under:
New Indian stealth warship halted by US bar on GE
If the United States ranks near the bottom amongst India's defence suppliers, Washington's penchant for imposing sanctions and restrictions has much to do with it. Now, the US appears to have shot itself in the foot again. The Indian Navy chose to power its indigenously designed, cutting-edge stealth warship, the INS Shivalik, with gas turbines from American company General Electric (GE). But even as the Shivalik readies for sea trials, the US State Department has ordered GE to stop all work on the turbines it has supplied.

Vice Admiral HS Malhi (Retired), chairman and managing director of Mazagon Dock Limited (MDL), which built the Shivalik, has confirmed to Business Standard that GE has received instructions to stop operationalising (making ready for operations) the two new LM 2500 gas turbines that it supplied for the Shivalik. GE has told MDL that there could be up to three months delay, while the new US administration reviews its military relations with several countries. India is not alone in facing this ban; GE has been told to stop work even with close US allies like the UK and Australia.

MDL has clearly been taken by surprise. Says Admiral Malhi, "It is quite surprising that such a letter has been received from GE. They said the (US) State Department could take up to 3-4 months to re-look at relations with these countries. We don't have that kind of time; we have to deliver the ship to the navy."

The Shivalik stealth frigate is powered by four engines, in what is termed a CODOG (COmbined Diesel Or Gas) arrangement. Normal operations are powered by two Pielstick diesel engines, supplied by France. The gas turbines kick in for short bursts during combat, when extra power is needed. They are less fuel-efficient than diesel engines, but provide high performance. This is the first time that US turbines have been installed in an Indian-built frigate.

MDL is now exploring whether it can use another GE subsidiary to operationalise the Shivalik's turbines, without invalidating GE's warranty. According to Admiral Malhi, "If GE allows us to use one of its licensees, the delay can be cut down to a month. GE is not averse to that, as long as no American person is involved in the work."

GE has not responded to an email, asking for details of this delay. The US State Department has also ignored a request for information. A spokesperson of the US Embassy in New Delhi has sidestepped the question, replying by email that, "The State Department has not instructed GE in the conduct of this direct commercial sale. Aspects of this sale were subject to export licensing, which is conducted through the State Department."

When asked to comment specifically on blanket orders from the State Department to GE regarding commercial defence dealings with India, the US Embassy did not respond.

Recent Indian frigates were powered by Russian turbines. But GE's LM 2500 gas turbines were chosen for three Project 17 frigates (of which INS Shivalik is the first) because of their better reliability. More than one thousand LM 2500 turbines power more than 400 warships in 30 navies across the world. In addition, the LM 2500 is used for power generation in luxury cruise liners like the QE II.

US defence industry sources indicate that GE is upset by the State Department's directives, which clearly damage GE's commercial interests. The ban, suggest sources, was imposed by an "over-enthusiastic State Department bureaucrat", keen to display that the Obama administration was on the ball from the beginning. But in India, the ban is already generating talk of an unwise choice in going for a US engine.
Posted by: john frum || 03/06/2009 00:00 || Comments || Link || E-Mail|| [316 views] Top|| File under:
Mullah Diesel expects breakthrough in deadlock between PPP, PML-N
Jamiat Ulema-e-Islam-Fazl (JUI-F) chief Fazlur Rehman, who is mediating between the Pakistan People's Party (PPP) and the Pakistan Muslim League-Nawaz (PML-N) to ease political tensions in Punjab, said on Thursday he was optimistic about a breakthrough.

"We met Nawaz Sharif last night and took his demands to President Asif Zardari today," he said. "We will soon meet Nawaz again. We are hopeful of resolving the differences between them."

Fazl said Zardari was the head of the state and should not think only as the co-chairman of the PPP, and that Nawaz should also show flexibility. But he said the people of Pakistan had not accepted the judiciary's decision to disqualify the Sharifs and the imposition of governor's rule in Punjab.

"We (politicians) should learn lessons from our past experiences," he said.

Restraint: In the meeting with Zardari, Fazl and Awami National Party (ANP) chief Asfandyar Wali told the president that the PML-N leaders were ready to show restraint if something could be done to do away with the steps taken on February 25 and restore the judiciary, sources told Daily Times.

The president told the two leaders the PPP believed in reconciliation and that the country was passing through several crises and could not afford political tensions between the two major political parties.

He appreciated Fazl and Asfandyar's role in rebuilding trust between the two sides.

Posted by: Fred || 03/06/2009 00:00 || Comments || Link || E-Mail|| [290 views] Top|| File under: Govt of Pakistan
Judges to be restored before caravan reaches Jehlum: Shahbaz
Former chief minister of Punjab, Mian Shahbaz Sharif, has said that the whole country will take part in the long march and planned sit-in for the restoration of deposed judges. Addressing a public rally here on Thursday, he said that PML-Q has assured us of a conditional support. He called upon President Asif Ali Zardari to the see the flood of people and restore the independent judiciary. This massive gathering, he said, shows that people will fully participate in the long march from Khyber to Karachi if real judges are not reinstated. The former chief minister said that he would not hesitate even from sacrificing his life for the noble cause of justice. Â"We all have to march toward Islamabad on March 15,Â" he added. Â"The long march caravan will comprise of Nawaz Sharif, Shahbaz Sharif and PML-N workers,Â" he said, adding that judges shall be restored even before the caravan reaches Jehlum.
Posted by: Fred || 03/06/2009 00:00 || Comments || Link || E-Mail|| [302 views] Top|| File under:
Reprocessing request is the first test of nuclear deal under Obama
New Delhi: India has formally asked the United States to negotiate the "arrangements and procedures" under which American spent nuclear fuel will be reprocessed in the country, presenting the Obama administration with its first test of how committed it is to the India-U.S. nuclear agreement.

The request was made last month, senior officials told The Hindu.

Under the terms of the '123 agreement' on bilateral nuclear cooperation, Washington has six months to begin consultations and one year after that to reach an understanding with Delhi. "The clock has started ticking," an official said. "We have till the end of August 2010 to finalise an agreement."

The 123 agreement gives India prior consent to reprocess but stipulates that this right will come into effect only when India establishes a new national facility dedicated to reprocessing safeguarded nuclear material under IAEA safeguards and reaches an agreement with the U.S. on "arrangements and procedures under which such reprocessing … will take place in this new facility."

On February 3, Foreign Secretary Shiv Shankar Menon wrote to Under Secretary for Political Affairs William Burns invoking this provision and asking the U.S. side to propose dates and an agenda. A similar letter was also sent from the Department of Atomic Energy to Richard Stratford, head of the State Department's Office of Nuclear Energy and Washington's pointman for nuclear negotiations with India.

The request is important for two reasons. First, because it will provide the first indication of how President Barack Obama intends to balance traditional American 'non-proliferation concerns' about reprocessing with the broader geopolitical interests underpinning the strategic partnership with India. And second, because the prospects of American companies winning a slice of the multi-billion dollar Indian market for nuclear energy depends crucially on India being satisfied that it will be able to reprocess the spent fuel which accumulates from the running of U.S.-supplied reactors.

Last January, Atomic Energy Commission Chairman Anil Kakodkar explicitly told a delegation of the U.S.-India Business Council — which included many representatives of the American nuclear industry — that there would be no reactor purchases without reprocessing.

Shortly after that meeting, Ted Jones of the USIBC told the Washington Post that Dr. Kakodkar had said commercial ties could commence "only after talks about reprocessing rights are concluded."

If the State Department's Bureau of Non-proliferation — likely to be headed by Robert J. Einhorn — plays a role in the process of formulating reprocessing arrangements and procedures, the proposed talks could hit an early roadblock. Mr. Einhorn fiercely opposed the nuclear agreement with India ever since it was first unveiled in 2005.

At the same time, the default position bequeathed by the Bush administration is not without problems for India either. In answers to questions from Congress last year, for example, the State Department and the Bush White House said that reprocessing consent rights for India would not be permanent and could be rescinded.

Given the negative experience of Tarapur, where a vast acreage of spent fuel has accumulated following Washington's decades-long refusal to endorse reprocessing, the DAE is unwilling to accept any future ambiguity in this regard, especially when the U.S. is looking to sell several thousand megawatts worth of reactor capacity to India.

Since Russian and French reactor exports to India come bundled with reprocessing consent, Washington's failure to conclude an agreement on reprocessing arrangements and procedures to the DAE's satisfaction would be tantamount to freezing U.S. vendors out a market that the U.S. itself was instrumental in reopening.

Though the 123 agreement treats the dedicated, safeguarded national facility and the reprocessing arrangements and procedures as two separate preconditions, some U.S. officials have argued in the past that India must first come up with a design of the proposed new facility before detailed consultations on reprocessing can begin.

India, however, sees no link between the two.
Posted by: john frum || 03/06/2009 00:00 || Comments || Link || E-Mail|| [345 views] Top|| File under:
Olde Tyme Religion
Women can hold mufti position: UAE fatwa
The Grand Mufti of Dubai, the leading Islamic legal scholar, has ruled that women can hold the position of mufti and issue religious rulings relevant to both men and women on every aspect of life.

Dr. Ahmed al-Haddad, Director of the Dubai Fatwa Department, issued a fatwa stating women can apply alongside men for the position of mufti. "If a woman reaches the level of education that enables her to issue fatwas, then she has the right to work as a mufti and issue fatwas on all possible issues," Haddad said in his ruling.

Since issuing fatwas means informing people of the laws of God, anyone who has the required knowledge has the right to do so, said Haddad, citing a verse from the Quran that requires those who know about God's laws never to withhold the knowledge they have. "These instructions from the Quran include everyone, male or female" Haddad said.

Islamic scholars define the position of "mufti" as someone who is qualified to apply the laws of God and the teachings of the prophet to contemporary issues, and Haddad underscored that such an ability is not confined solely to men.

Also at the Mecca International Conference on Fatwa and Its Regulations, held at the end of January in Riyadh, Islamic scholars softened their position on the topic of whether competent women scholars are qualified to issue fatwas or not.

The eighth article of the "Fatwa Charter which was adopted at the conference and will serve as a guideline on the issuing of fatwas, explains that the scholars, who are issue religious edicts must meet the following conditions: "Islam, Justice, maturity, intelligence, and deep knowledge in Islamic rules." None of the 41 articles of the charter prevents women from issuing fatwas.
Posted by: Fred || 03/06/2009 00:00 || Comments || Link || E-Mail|| [299 views] Top|| File under:
Southeast Asia
Pre-Angkor civilisation site
MALAYSIAN archaeologists on Thursday said they had discovered the main site of an ancient kingdom that predates the Angkor temples of Cambodia and could be the oldest civilisation in the region.


"The region" being Malaysia. Mon-Khmer civilization dates to maybe a hundred years after the time of Asoka (300 BC)...


Archaeological team leader Professor Mokhtar Saidin said the find, which could lead to a rewriting of history books on the region, was made in two palm oil plantations in northern Kedah state last month.
The most well-known of the Khmer states was "Funan" -- so called because we have the accounts of the country in the Chinese History of Chin. The name is cognate -- a Chinese pronunciation -- of todays' Cambodian phnom, which means "mountain." It's dated from archaeology from around 60 BC to 550 AD. Similar Buddhist kingdoms where flourishing throughout Southeast Asia at the same time, notably in Java, Bali and Sumatra. The rulers were Vedic Hindus -- the flavor of Hinduism that was in vogue before the caste system really took hold -- and there were court Brahmins and such. Written records are in Sanskrit. The populace seems to have practiced an early version of Greater Vehicle Buddhism, mixed with local animist customs and folk Hinduism -- Hanuman stories and such. Lakshmi (Lady Luck) was a favorite, as was Parvati, and there were shrines devoted to lingams and yonis.

Funan's cultural (not political) sway covered most of present-day southern Vietnam to at least the upper reaches of the Malay peninsula. Today's Cambodian, Thai, Lao, and Burman cultures are rooted in the later Khmer kingdoms that produced Angkor Wat. These in their turn are rooted in the Funan kingdoms. The Burman culture, I believe, has more Mon influence. The Thais and Laos, as they migrated from South China, absorbed most the the resident Khmers and the related forest tribes. The Burmans, coming from the other direction, absorbed the Mons and the forest tribes, but not as thoroughly.
He said buildings found at the site indicate it was part of the ancient Hindu kingdom of Bujang which existed in the area some time in the third century AD, predating the Angkor civilisation of Cambodia which flourished from the 12th to 14th centuries.


I said that. Bujang wasn't the big city, as far as pre-Angkor civilizations go. The Angkor-era kings (at least eight of whom were named "Jayavarman" (Protege of Victory) and one Jaya Paramesvaravarman) and the Java kings that built Borobadur were the big time. You can still see milestones they laid down for the roads they built.


'We have dated artifacts from what we belive are an administration building and an iron smelter to 1,700 BP (years before present) which sets the Bujang civilisation between the third and fourth century AD,' he told AFP. 'We have only one date so far so we can say it is one of the earliest civilisations in the region but with more dates we will be able to verify whether it is the oldest civilisation in the region,' he added.


It's not, unless your definition of "the region" doesn't include anything but Malaysia. But the remains of the peripheral Mon principalities are pretty rare, which is its significance. Malaysia at the time was pretty primitive in most places. It was peopled by folks related to Australian aborigines, who survive today in the Sakai tribes. The Malays are later arrivals, of Melanesian stock, coming by way of Indonesia. They're cut off from the Indianized Southeast Asian cultural strain by their conversion to Islam. The Malay sultans used to hop on their elephants and stage Sakai hunts on the weekends.




I'd just like to add that much of Malaysia is still "pretty primitive" in many places, especially the island of Borneo. Peninsular Malaysia is very cosmopolitan in comparison to the Malay section of Borneo.


Mr Mokhtar said the iron smelter was a surprise find as it showed that such an early civilisation was already quite advanced technologically. 'We have 30 more mounds at the site that have to be excavated and we are hoping to also find the port area for the kingdom as it was near the sea,' he added.


The Mon people were related to the Khmer -- the language group is called "Mon-Khmer" -- and migrated first west, then south. Burmese is a member of the Tibeto-Burman language group. Most of the hill and forest tribes speak languages that fall into one or the other group.


'This will give us a clue to how the civilisation was trading and influenced by China and India, who would have been the two main powers back then to have influenced development in this region.'


Much, much more India than China. There were occasional Chinese travelers, who recorded their expeditions, and probably a lot more traders who didn't, but the civilization and the bulk of the trade came from India. Curiously, there have also been Roman coins found at Funan archeological sites, and a few at the later Oc Eo (Chinese Chan la) sites -- Oc Eo and Champa being the immediate successors to Funan. At one point Funan and the young kingdom of Champa attacked the Chinese territory of Tonkin, present-day northern Vietnam.


Malaysian archaeologists last month also announced the discovery of stone tools they believe are more than 1.8 million years old and the earliest evidence of human ancestors in South-east Asia. The stone hand-axes were discovered last year in the historical site of Lenggong in northern Perak state, embedded in a type of rock formed by meteorites.


That has nothing whatsoever to do with the principality or kingdom of Bujang.




[The above not guaranteed 100 percent accurate, since it was written off the top of my head.]
Posted by: Fred || 03/06/2009 00:00 || Comments || Link || E-Mail|| [314 views] Top|| File under:
Home Front Economy
US unemployment rate at 25-year high
THE US unemployment rate hit a 25-year high of 8.1 per cent last month as employers buckling under the strain of a severe recession axed 651,000 jobs, government data showed today.


Another grim milestone in the Bambi administration ...

Adding to the gloom, a combined 161,000 more jobs were lost in January and December than previously believed, the Labor Department said. Since the start of the recession in December 2007, the economy has shed 4.4 million jobs, with more than half purged in the last four months alone.

"The economy is in a tailspin. Businesses are shedding workers at breakneck pace and there's no reason to expect that to change," said Richard Yamarone, chief economist at Argus Research in New York. "A million job losses a month have moved from possible to probable."

US stocks opened higher amid relief that the drop in payrolls was not as bad as some in the market had expected, but surrendered gains on the back of a sell-off of big-cap technology shares. Treasury debt prices rose.

"The 'whisper' numbers were calling for the change in non-farm payrolls to come in as low as minus 800,000," said Kevin Giddis, head of fixed-income trading at Morgan Keegan in Memphis, Tennessee. "Markets, being forward-looking, will turn before the broader economy, and the economy itself will improve before we begin seeing signs of stability in employment patterns."

The Labor Department said the unemployment rate in February was the highest level since December 1983, and it was above market forecasts for a rise to 7.9 from January's 7.6 per cent. January's job cuts were revised to show a steep decline of 655,000, while December's payroll losses were adjusted to 681,000, the deepest since October 1949.

Job losses in February were broad based, with only government, education and health services adding jobs. "Since the recession, the rise in unemployment has been concentrated among people who lost jobs, as opposed to job leavers or people joining the labour force," said Bureau of Labor Statistics Commissioner Keith Hall.

The Obama Administration, which is rolling out a $US787 billion stimulus package to try and break the economy's alarming downward spiral said February's jobs statistics were more evidence of the depth of the recession.


And more evidence that the 'stimulus' isn't working ...
Posted by: tipper || 03/06/2009 17:48 || Comments || Link || E-Mail|| [295 views] Top|| File under:
'Obama Bear Market' Punishes Investors as Dow
March 6 (Bloomberg) -- President Barack Obama now has the distinction of presiding over his own bear market.

The Dow Jones Industrial Average has fallen 20 percent since Inauguration Day, the fastest drop under a newly elected president in at least 90 years, according to data compiled by Bloomberg. The gauge has lost 53 percent from its October 2007 record of 14,164.53, slipping 4.1 percent to 6,594.44 yesterday.

More than $1.6 trillion has been erased from U.S. equities since Jan. 20 as mounting bank losses and rising unemployment convinced investors the recession is getting worse. The president is in danger of breaking a pattern in which the Dow rallied 9.8 percent on average in the 12 months after a Democrat captured the White House, according to data compiled by Bloomberg.

"People thought there would be a brief Obama rally, and that hasn't happened," said Uri Landesman, who oversees about $2.5 billion at ING Groep NV's asset management unit in New York. "It speaks to the carnage that's in the economy and the lack of confidence in the measures that have been announced."

A bear market is defined as a decline of 20 percent or more.

Buying shares "is a potentially good deal" for long-term investors, Obama said March 3. He compared daily fluctuations to a tracking poll in politics and said he wouldn't adjust his policies just to meet market expectations.

Congress last month enacted Obama's $787 billion package of tax cuts and spending on roads, bridges and public buildings. His 2010 budget indicated the government's financial rescue may need another $750 billion after an initial $700 billion.

Getting Cheaper

The Dow average has dropped 31 percent since Obama's election. The 30-stock gauge trades at 8.04 times annual earnings, the cheapest since 1995 and down from 10.06 times on Inauguration Day.

Citigroup Inc. led the plunge, losing 71 percent. The government proposed taking a 36 percent stake in the New York- based bank, cutting the percentage owned by shareholders. Detroit-based General Motors Corp. tumbled 53 percent after the largest U.S. automaker said it needs more government aid.

"It's the Obama bear market," said Dan Veru, who helps oversee $2.8 billion at Palisade Capital Management in Fort Lee, New Jersey. "We don't know what the rules are in so many different areas the government is touching."

The Dow average gained 2 percent to 6,726.18 as of 9:49 a.m. in New York today after a government report showed the rate of job losses slowed last month.

Bank Losses

The U.S. economy contracted at a 6.2 percent annual rate in the fourth quarter, the most since 1982, the Commerce Department said last week. Unemployment jumped to 7.6 percent in January, the highest since 1992, as Americans fell behind on their mortgages and banks seized homes at a record pace.

Losses at financial companies worldwide that grew to about $1.2 trillion sent the Standard & Poor's 500 Index to a 38 percent retreat last year, the steepest since 1937.

"Prospects for recovery in the financial sector, despite all the government help, still seem rather remote," said John Carey, who manages about $8 billion at Pioneer Investment Management in Boston. "We've had a weak economy for a couple of years, and we aren't seeing the stimulus working at this point. That is what weighs on investors' minds.''

The Dow average took eight months to decline 20 percent following the inauguration of George W. Bush, reaching the level on Sept. 20, 2001, nine days after terrorists attacked the World Trade Center in New York and the Pentagon in Washington.

Herbert Hoover

The crash of 1929 occurred seven months into the administration of Herbert Hoover, who presided over an 89 percent plunge in the Dow between September 1929 and July 1932, the steepest retreat ever.

Only twice has the benchmark gauge slipped in the 12 months after the election of a Democratic president since 1900, after Woodrow Wilson's victory in 1912 and Jimmy Carter's in 1976.

The Dow entered its most recent bear market on July 2, 2008, when a 167-point decrease gave it a 20 percent loss from its record 14,164.53 on Oct. 9, 2007. Unlike the Standard & Poor's 500 Index, the Dow's rally from its November low of 7,552.29 fell short of a 20 percent bull market gain, ending at 19.6 percent.

"Obama should be listening to the stock market more than talking to it," said Kenneth Fisher, the billionaire chairman of Woodside, California-based Fisher Investments Inc., which oversees $22 billion. "He hasn't gotten out of the gate well."


Posted by: GolfBravoUSMC || 03/06/2009 11:48 || Comments || Link || E-Mail|| [290 views] Top|| File under:
Auditors question GM viability
Auditors have raised serious doubts about General Motor Corp.'s ability to survive amid an unprecedented shortage of new car buyers.

GM recently received $13.4 billion in federal loans; however, the automaker says it might need another $22.6 billion in government loans to survive.

The Detroit carmaker has incurred $82 billion in losses in the past three years, including a $30.9 billion loss in 2008. The company has also announced plans to close 14 plants by 2012.

The major US automaker also has plans to cut 47,000 jobs in 2009.

"The corporation's recurring losses from operations, stockholders' deficit, and inability to generate sufficient cash flow to meet its obligations and sustain its operations raise substantial doubt about its ability to continue as a going concern," auditors for Deloitte & Touche wrote in their annual report.

GM's chief operating officer Fritz Henderson said that European governments must act without delay to ensure the European divisions of the company does not run out of money by April or May.

"If we fail to do so for any reason, we would not be able to continue as a going concern and could potentially be forced to seek relief through a filing under the US Bankruptcy Code," GM said in its annual report filed with US securities regulators. "There is no assurance that the global automobile market will recover or that it will not suffer a significant further downturn," the company expounded.
Posted by: Fred || 03/06/2009 00:00 || Comments || Link || E-Mail|| [297 views] Top|| File under:
Who's in the News
73
[untagged]
10
Govt of Pakistan
4
TTP
2
Islamic Jihad
2
Govt of Sudan
2
Hamas
1
Jemaah Islamiyah
1
TNSM
1
Iraqi Insurgency
1
Hezbollah
1
al-Shabaab
1
Islamic State of Iraq
1
al-Qaeda in Pakistan
Bookmark
E-Mail Me
The Classics
The O Club
Rantburg Store
The Bloids
The Never-ending Story
Thugburg
Gulf War I
The Way We Were
Bio
Merry-Go-Blog
Hair Through the Ages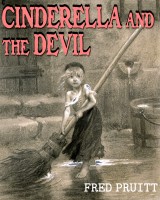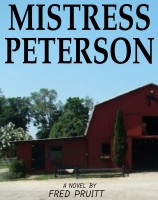 On Sale now!


A multi-volume chronology and reference guide set detailing three years of the Mexican Drug War between 2010 and 2012.

Rantburg.com and borderlandbeat.com correspondent and author Chris Covert presents his first non-fiction work detailing the drug and gang related violence in Mexico.

Chris gives us Mexican press dispatches of drug and gang war violence over three years, presented in a multi volume set intended to chronicle the death, violence and mayhem which has dominated Mexico for six years.
Click here for more information


Meet the Mods
In no particular order...


Steve White
Seafarious
Pappy
lotp
Scooter McGruder
john frum
tu3031
badanov
sherry
ryuge
GolfBravoUSMC
Bright Pebbles
trailing wife
Gloria
Fred
Besoeker
Glenmore
Frank G
3dc
Skidmark
Alaska Paul



Better than the average link...



Rantburg was assembled from recycled algorithms in the United States of America. No trees were destroyed in the production of this weblog. We did hurt some, though. Sorry.
3.235.101.50