ICC issues arrest warrant for Sudan's president
The International Criminal Court issued a warrant Wednesday for the arrest Sudan's President Omar al-Bashir for war crimes and crimes against humanity in Darfur.

The warrant is the first issued against a sitting head of state by the Hague-based court, which stopped short of including a count of genocide over a conflict that United Nations officials say has killed as many as 300,000 people since 2003.

The court, which was set up in 2002, indicted the 65-year-old Bashir on seven counts of war crimes and crimes against humanity, which include murder, rape and torture. The three-judge panel said it had insufficient grounds for genocide.

"We've got to work now to implement the decision of the judges" chief prosecutor Luis Moreno-Ocampo told Al Arabiya TV in an exclusive interview as the decision was being read by the ICC court. "I think this changes everything."

The ICC registrar said Bashir's position as a sitting head of state did not grant him any immunity.

Posted by: Fred || 03/05/2009 00:00 || Comments || Link || E-Mail|| [6464 views] Top|| File under: Govt of Sudan
Africa North
Egypt: Islamists arrested in police crackdown
(AKI) - Egyptian security forces arrested 21 members of the country's main opposition group, the Muslim Brotherhood, in a new crackdown on the organisation on Tuesday. Sources from the organisation told the Arab daily, al-Hayat, that security police had detained leaders of the banned but tolerated organisation in eight governorates on Tuesday.

"Police conducted raids at dawn yesterday, in particular on the homes of the group's leaders in Cairo, Alexandria, al-Jiza, Ismailiya, Suez, Manuvia, Gharbiya and Sharqiya," said lawyer Abdel Manam Abdel Maqsud.

Police said many of those arrested had been charged with being part of an illegal organisation and referred to a state security court for prosecution.

The brotherhood's website said arrests had been carried out in eight parts of the country, including the capital Cairo and the Nile delta.

"The arrest campaign came as part of the illegal security approach adopted by the ministry of interior against MB detainees whose houses were raided barbarously without any judicial warrant," the brotherhood said on its site.

During Israel's three-week military offensive in the Gaza Strip, Egyptian authorities several times prevented the brotherhood from demonstrating and delivering aid to the coastal territory which is ruled by the Islamist Hamas movement.

Some media reports said more than 1,000 members of the banned movement were arrested during Israel's military action, while trying to take part in demonstrations in support of Gaza but many were later released.

The Muslim Brotherhood is banned by the Egyptian government but when it fielded independent candidates in the 2005 parliamentary elections it won a fifth of the seats despite allegations of election fraud and police intervention.

Arrests of its supporters have increased since the group's success in the elections.

Posted by: Fred || 03/05/2009 00:00 || Comments || Link || E-Mail|| [6459 views] Top|| File under:
Bangladesh
Five sepoys remanded, quizzed by CID
As the Operation Rebel Hunt enters the fourth day, the Criminal Investigation Department (CID) started interrogating five BDR mutiny suspects including suspected ringleader Deputy Assistant Director (DAD) Syed Towhidul Alam after a Dhaka court had placed them on a seven-day remand yesterday. The other suspects being grilled are DAD Abdur Rahim, Habilder Azad Ali, Nayek Mohammad Firoj Ahmed, and Jawan Zakir Hossain.

Meanwhile, another victim of the mutiny was identified in Dhaka Medical College Hospital (DMCH) morgue yesterday, by matching of fingerprints provided by the victim's family members and colleagues. The victim is now identified as Lt Col Elahi Manzoor Chowdhury. With the identification of Lt Col Elahi, only two bodies of victims remain to be identified in DMCH morgue, which were recovered from a mass grave in Pilkhana.

Twelve family members of five missing army officials yesterday gave samples of their blood and saliva to the DNA testing lab of DMCH. DNA tests are being carried out to identify the two remaining unidentified bodies kept in the morgue.
Continued on Page 49
Posted by: Fred || 03/05/2009 00:00 || Comments || Link || E-Mail|| [6460 views] Top|| File under:
Goods looted during BDR mutiny seized in Bogra
Rapid Action Battalion (Rab) yesterday arrested father of a BDR jawan at Chalitabari in sadar upazila and recovered valuables worth about Tk 12 lakh looted during BDR mutiny.

Acting on a tip off, a team of Rab-12 conducted a raid and arrested Nannu Miah, father of the BDR member Abdur Rahman.

Rab said after BDR mutiny at Pilkhana on February 25, Rahman took his father to his rented house in the city's Hazaribagh area and handed him over Tk 3 lakh, 40 bhori gold ornaments, a cellphone set and a wristwatch from the looted goods.

On interrogation, Nannu Miah confessed that the looted booty was kept in his possessions. Following his confession, Rab recovered Tk 3 lakh from a paddy field in the area. Rahman is now staying at Pilkhana, sources said.
Posted by: Fred || 03/05/2009 00:00 || Comments || Link || E-Mail|| [6458 views] Top|| File under:
2 grenades found in Rangpur hospital
Rangpur Kotwali Police yesterday recovered two Arges grenades abandoned in a ground floor toilet of Rangpur Medical College Hospital (RMCH).


"Honey! Have you seen my grenades?"


A female outdoor patient discovered the grenades and informed the RMCH authorities around 11:00am.


"Oh, gosh! I think I may have left them in the ladies' room!"




The police, however, could not ascertain how the grenades came to the toilet.

Officer-in-Charge (OC) of the police station Abdur Rashid said "GREN-84, B.D. B.O.F" mark was engraved on the grenades. The authority and police, however, could not ascertain how the grenades came to the toilet.


"Nope. Not for the life of me."


Acting Police Superintendent Sayeed Tariqul Hassan said they requested the Bangladesh Army explosive experts to take next course of action in this connection.


"Ya'll wanta come collect these grenades? This is an emergency room, not an armory!"


He said a general diary on the recovery had been lodged with Rangpur Kotwali Police Station.
Posted by: Fred || 03/05/2009 00:00 || Comments || Link || E-Mail|| [6466 views] Top|| File under:
India-Pakistan
Australian umpires slam Pakistan security
SYDNEY, March 5 (Reuters) - The two Australian umpires caught up in the attack by gunmen on the Sri Lankan cricket team in Pakistan have slammed the security arrangements for the tour. Steve Davis and Simon Taufel echoed complaints from English match referee Chris Broad in claiming they were abandoned by Pakistan security forces when a dozen gunmen opened fire on them on Tuesday.

"In our hour of need we were left on our own," Taufel told reporters after arriving in Sydney on Thursday. "I'm angry that we were isolated. I'm angry that we didn't get the same level of security that the players got."

Davis said the match officials had been promised high-level protection but security forces left them to fend for themselves after rushing to the aid of the players.

"We were certainly left without any security in our van when we were being fired upon," Davis told a news conference at Melbourne airport. "The security obviously went with the Sri Lankan bus. When they managed to get away, we were left there and no one came back for us."
Posted by: john frum || 03/05/2009 05:43 || Comments || Link || E-Mail|| [6460 views] Top|| File under:
Suspicions grow that attack was 'inside job'
Dramatic footage showing the alleged perpetrators of Tuesday's audacious attack on the Sri Lankan cricket team making their getaway was released by a Pakistani news channel last night.

The grainy images, captured by four CCTV cameras minutes after the ambush, show the gunmen strolling calmly through the back streets of Liberty Market just before 9am. In one sequence, three of the men walk down a narrow, deserted street, carrying heavy bags and with weapons slung over their shoulders. They then mount a waiting motorcycle and speed away.

Yesterday, police released "wanted" posters bearing sketches of the suspects. Up to 14 masked gunmen took part in the attack on the Sri Lankan team's tour bus at the Liberty Square roundabout in the heart of Lahore. They opened fire on the bus, killing a driver and six police officers escorting the Sri Lankans. Six players and two assistant coaches were wounded.

President Asif Ali Zardari has vowed the attackers will be caught and punished "with iron hands", but as detectives searched for clues to the whereabouts of the fugitives, the Lahore police commissioner Khusro Pervez confessed there had been "major security lapses". There was also confusion yesterday as officials made contradictory claims about the arrests so far. Mr Pervez said "some suspects" had been detained but that was denied by another senior officer.

Meanwhile, the Punjab government offered a 10 million rupee (£88,000) reward for information leading to the gunmen. The Foreign Minister, Shah Mehmood Qureshi, said officials were pursuing "important leads" and the government had "constituted a special team of investigators".

Opposition MPs and many in the Pakistani media have seized on the government's floundering and accused it of glaring intelligence failures. The Sri Lankan team agreed to tour Pakistan after being assured they would receive security equal to that given to the President. Instead, the authorities failed to take crucial measures to protect the squad. Their bus was accompanied by only two police vans, when it should have been boxed in on all four sides. Only the windscreen was bullet-proofed, and the driver was using the same vehicle and following the same route from the team's hotel to the cricket ground for the third day in a row. No attempt was made to block traffic or line the route with police.

"There was no outer cordon," Mr Pervez admitted. "When they were escorted, the [police] vehicles used were not the appropriate vehicles."

The numerous failings fuelled speculation that the attack might have been, at least in part, an "inside job". In previous terror attacks in Pakistan, the perpetrators appeared to have considerable intelligence about their targets. Car bombers have struck at army and anti-terror police headquarters in the past two years without the slightest hindrance.

The commando-style raid in Liberty Square drew comparisons with last November's attacks in Mumbai, India, which were blamed on the Pakistan-based Lashkar-e-Toiba group and other jihadist organisations which were deployed as proxies by the army to fight in Indian-administered Kashmir.

The government has so far declined to acknowledge the possibility that Pakistani militants might have been involved. Rehman Malik, the chief interior ministry adviser, has claimed "a foreign hand" lay behind the attack on the cricketers – which has been widely interpreted as pointing the finger at neighbouring India.

Some Pakistani newspapers have suggested that the Indian intelligence service was involved, while others have urged Pakistani leaders to shed their differences and unite in a common effort to tame rising militancy and terrorism. "Politicians need to wake up, bury the hatchet in the national good and rout the real enemy," said an editorial in the English-language daily, Dawn. In Lahore yesterday, a stream of mourners gathered at the scene of the attack to lay flowers near a sign saluting the bravery of a slain traffic police officer, Tanveer Iqbal.
Posted by: john frum || 03/05/2009 05:40 || Comments || Link || E-Mail|| [6462 views] Top|| File under: Govt of Pakistan
Pakistain: Video footage shows 'calm' gunmen after attack
(AKI) - By Syed Saleem Shahzad - Pakistan's News TV released video footage on Thursday of two of the armed gunmen who carried out the violent attack against Sri Lanka's cricket team in the eastern city of Lahore. The vision showed the gunmen looking calm and composed after the attack that shook the city on Tuesday.

The footage showed the two men entering a narrow street after the deadly attack before they left on a motorcycle. The gunmen did not encounter any member of the Pakistani security force, and appeared to have no fear of being stopped, the footage showed.

"The reason is obvious," commented the opposition Pakistan Muslim League Nawaz Sharif group's spokesperson Siddiqul Farooq. "The entire focus of the Punjab's administration was to contain Nawaz Sharif's demonstration," Farooq said.

He was referring to last week's protests in Lahore, the capital of Punjab, over a ruling by Pakistan's Supreme Court preventing PML-N leader Nawaz Sharif and his brother Shahbaz from contesting general elections in 2013. The ruling removing Shahbaz Sharif as head of the provincial government and dismissing the entire provincial cabinet. "Therefore they did not chalk out any security plan which would have ensured security of the team as well as the security of the nearby streets," Farooq maintained.

Some experts have clamed Punjab-based militants were responsible for the attacks and that they may have planned to take the Sri Lankan cricket team hostage to extract concessions over jailed militants and the safe passage of their colleagues to the lawless North Waziristan tribal area bordering Afghanistan.

As evidence experts said the gunman appeared to have targeted police escorting the team bus. Six policemen escorting the Sri Lankan cricket team and a driver died in the attack, and eight cricketers were injured.

Adnkronos International's sources confirmed the newly appointed inspector general of police, Khawaja Khalid Farooq, spent hours late on Monday with the governor of Punjab, Salmaan Taseer, discussing opposition protests. There have been calls from the opposition for Taseer to resign since the Lahore attack. He automatically became chief executive of the province following last week's Supreme Court ruling.

The Punjab administration is pondering how to handle the opposition parties as well as forthcoming protests by lawyers and a planned sit-in in the capital, Islamabad.
Posted by: Fred || 03/05/2009 00:00 || Comments || Link || E-Mail|| [6461 views] Top|| File under: al-Qaeda in Pakistan
Taliban blow up school in Bajaur
Taliban blew up a primary school at Nawagai tehsil of Bajaur Agency on Wednesday, official sources said. However, no casualties were reported. The political administration had announced that all government schools would reopen from Thursday (today) in Nawagai and Chamarkand tehsils. The sources told Daily Times that the number of schools destroyed by the Taliban within a year had reached 35. Security forces took control of various areas in the tehsil and established government's writ in key areas.
Posted by: Fred || 03/05/2009 00:00 || Comments || Link || E-Mail|| [6463 views] Top|| File under: TTP
Pakistan detains two dozen over cricket attacks
Pakistan on Wednesday detained around two dozen people for questioning in connection with the deadly ambush on the Sri Lankan cricket team, as Pakistan's President Asif Ali Zardari ruled out any negotiations with Taliban and terrorists.

"Around two dozen people have been picked up -- most of them belonging to banned or outlawed organizations -- in the hope of finding a clue to the identity of the escaped terrorists," one police official told AFP.

A second security official confirmed that around two dozen people had been detained in multiple raids in the eastern city of Lahore, where around a dozen attackers ambushed the Sri Lankan team's bus on Tuesday. All the attackers fled and there has been no claim of responsibility.

"Some people have been detained and the investigations are progressing in the right direction," Lahore city police chief Habib-ur Rehman told AFP without providing any further details.

Six Pakistani police and two civilians were killed in Tuesday's brazen daylight attack on the team, who were on their way to a Test match in the city of Lahore. Seven Sri Lankan cricketers and a coach were among 19 wounded.

Pakistan offered a reward of $125,000 for information about the attackers, who opened fire on the team bus with grenades and guns, and then battled security forces before escaping.
Posted by: Fred || 03/05/2009 00:00 || Comments || Link || E-Mail|| [6459 views] Top|| File under: Govt of Pakistan
Four attackers arrested
LAHORE-In a major breakthrough, the law enforcement agencies succeeded in arresting 11 terrorists including three Nigerians, three Uzbeks and an Afghan from different parts of the country in connection with the deadly attack on Sri Lankan cricket team, The Nation has reliably learnt.


Guess the Martians got away?


Out of these, the sources said, four terrorists were those who had taken part in the fatal attack on bus carrying Lankan players at Liberty Chowk while the others were the members of the terrorists network.

The govt has constituted a joint team of law enforcement agencies-Track 3'.


Not the .. dreaded Track 3!!!


The terrorists were imparted training by Indian Agency RAW at the Indian Consulate in Afghanistan, sources told The Nation.


Ah, yes. "Sources"...


The terrorists were provided highly sophisticated and deadly weapons in large quantity by RAW though its agents in Pakistan. Similarly, a notorious criminal imprisoned in the Kot Lakhpat Jail for the last seven months also helped the terrorists in providing weapons for attack on Sri Lankan players.

The sources revealed that three Nigerian terrorists were arrested from a rented house in Lahore while four terrorists were arrested from Quetta when law enforcement agencies on the information of arrested terrorists conducted raid and nabbed three Uzbeks. The officials also took into custody another terrorist who was living with his cover name Abdul Rahman from Quetta.

The arrested persons further provided important information about their accomplices and consequently the security agencies arrested two others namely Mudassar and Muhammad Aslam from the Cantt area of Karachi.

The sources revealed that Aslam has visited neighbouring country India three times during last seven months. He had close relations with the Indian secret agencies.
Posted by: john frum || 03/05/2009 00:00 || Comments || Link || E-Mail|| [6461 views] Top|| File under:
Police widen hunt for 3/3 clues
Police widened the hunt for clues in Tuesday's brazen attack on the Sri Lankan cricket team in Lahore, arresting 250 suspects in province-wide raids -- four of which sources in the police said were prime suspects.

The four men included Muhammad Faisal, a brother of Muhammad Adil -- the 'mastermind' of the attack -- sources privy to the probe told Daily Times, adding that they were arrested during raids in Lahore by the Crime Investigation Agency (CIA). Sources in the agency said Adil -- who ran sports bikes business on the Outfall Road in Islampura -- received a call from one of the attackers at about 9:05am. In the call intercepted by the police, the attacker asks the planner for instructions after the attack, and was told to go to a location near Islampura.

The police could not find Adil -- he had left the residence registered with NADRA two years ago. The information could not be confirmed as senior investigators were not immediately available.

Karachi: In Karachi, police arrested a burqa-clad man from the Tezgaam Express when it arrived at the Cantt Railway Station. The suspect, identified as Maulvi Munir from Multan, admitted to being involved in the Lahore terrorist attack, sources in an intelligence agency told Daily Times. But Railways SSP Muzaffar Sheikh said he appeared to be mentally challenged.

Rahim Yar Khan: Two suspects were held in a raid in Rahim Yar Khan. A mobile phone SIM that one of the attackers used was registered in the name of one of them -- Babar Shahzad.

Meanwhile in Lahore, police initiated a major crackdown on hotels, guesthouses and hostels, and arrested a large number of people who could not prove their identity. Owners of some hotels near the Lahore Railway Station were also arrested. Model Town police continued search operations in the Makkah Colony, Hussain Chowk, Firdous Market and Khan Colony areas.

Three Nigerians were arrested from Lahore, three Uzbeks and an Afghan from Quetta and two from Karachi, a private TV channel reported. Another news channel quoted investigators as saying the attackers wanted to hold the Sri Lankan team hostage until their demands were met.
Posted by: Fred || 03/05/2009 00:00 || Comments || Link || E-Mail|| [6463 views] Top|| File under: Govt of Pakistan
A nation divided: the hero who saved cricketers had 'jihadi martyr' brother
Pakistan is desperate for heroes and yesterday it found one in Mehar Mohammed Khalil, the bus driver whose quick thinking saved Sri Lankas cricket team and probably averted the biggest massacre of international sports stars since the 1972 Munich Olympics.

As the players pledged their eternal gratitude, one day after they were attacked by militants in Lahore, Pakistanis embraced Mr Khalil as a symbol of everything that they wished their country stood for: courage, hospitality, modesty and, of course, a love of cricket.

In many ways, he is a typical Pakistani. He lives with his parents, two brothers and their families in a small house that his grandfather built in an alleyway in Lahores congested Yat-eem Khana district.

After 22 years driving for the New Diamond travel agency, Mr Khalil, 38, earns 15,000 rupees (£132) a month, and spends much of it on educating his two sons and two daughters. He could be a poster boy for the secular, moderate face of Pakistan.

However, he is also typical in other ways that reflect the contradictions that exist in Pakistani identity: in 1995 his younger brother, Shakil, was killed fighting for a jihadist militant group in Indian–controlled Kashmir.

He is also a supporter of Jamaat-e-Islami – a legal Islamist political party that wants to impose Sharia across Pakistan and to use the army to kick India out of Kashmir.

"This attack would never have happened under Jamaat," he told The Times, as he received a stream of wellwishers at home and posed for photographs with the Sri Lankan team shirt he was given by the grateful players.

None of this detracts from his heroics on Tuesday, when a dozen gunmen ambushed his bus as he was driving the Sri Lankan team to the Gaddafi Stadium for the second Test against Pakistan.

Over tea and biscuits, with neigh-bours hanging on to every word, he described hearing shooting on his left and seeing one gunman shoot dead a police outrider in front, while two more gunmen opened fire from the right. A fourth militant fired a rocket, which missed the bus, another threw a grenade, which did not detonate, then yet another stepped out of a white car in front and opened fire with a Kalashnikov, he said.

At that point, with the players screaming "Go! Go! Go!", he pressed his foot on the accelerator and careered through the barrier of the stadium entrance to get the team to safety. "I felt that the Sri Lankan team were the guests of our country and it was a matter of honour," he explained.

"That was the only thought in my mind. I dont know if Im a hero or not but I did it for my country."

His country repaid him yesterday with a 500,000 rupee reward.

Like most Pakistanis, he condemned the attackers for destroying Pakistans international reputation as a sporting venue. "Its my sincere wish that other countries teams will continue to come here," he said.

But like most Pakistanis, he was also unwilling to consider the possibility that the attackers were home-grown, and appeared convinced that they were, in fact, from India.

"Their complexions were Indian-type," he said. "They were definitely not Pakistani. Foreign forces are involved in this." As he spoke, a relative whisked away a photograph of his dead brother, with a Kalashnikov rifle over his shoulder, a camouflage cap on his head and a radio in one hand.

Printed in Urdu across the photograph were the words "Mujahid martyred in Kashmir. Died in Udampur, India, 25 August 1995. Codename Abdullah."
Posted by: john frum || 03/05/2009 00:00 || Comments || Link || E-Mail|| [6463 views] Top|| File under:
Iraq
Bomb kills 10 in cattle market south of Baghdad
A car bomb exploded Thursday in a crowded cattle market south of Baghdad, killing at least 10 people and injuring 60 others, Iraqi police and medical officials said.

The parked car exploded at the height of the morning buying and selling at the market on the outskirts of Hillah, 60 miles (95 kilometers) south of Baghdad, said Iraqi police Maj. Muthana Khalid. The blast scattered bodies and animal carcasses throughout the market, a witness said.

While violence has declined dramatically in Iraq during the past 18 months, there are concerns about a possible upward trend in bloodshed after a series of high-profile attacks on civilians and U.S. and Iraqi security forces in recent weeks.

All the dead and injured in Thursday's bombing were civilians, Khalid said. Dr. Hussam al-Janabi, a medical official in Hillah, confirmed the casualty figures. The U.S. military put the casualty toll at 10 dead and 56 wounded.
Posted by: ed || 03/05/2009 08:33 || Comments || Link || E-Mail|| [6467 views] Top|| File under:
159 detainees released in Mosul
Aswat al-Iraq: A total of 159 detainees have been released from Iraqi jails in Mosul after they have been cleared of all wrongdoing, according to an army source. "Army forces from the second division, stationed in Mosul, freed 159 detainees from the division's jails in al-Arabi neighborhood, northern Mosul," the source told Aswat al-Iraq news agency.

The source explained that no evidence has been found of their involvement in acts of violence.
Those released have been acquitted by the court, he added.

Posted by: Fred || 03/05/2009 00:00 || Comments || Link || E-Mail|| [6461 views] Top|| File under: Iraqi Insurgency
Mosul blast casualties reach 23
Aswat al-Iraq: Casualties from the suicide car bomb explosion that ripped through Mosul city earlier today have reached 23, including 2 dead, according to a police source. "The car bomb blast that targeted a police checkpoint in Bab Sinjar area, western Mosul, left 2 dead policemen and 21 wounded, including 13 civilians," the source told Aswat al-Iraq news agency.

The explosion caused damage to a number of nearby shops, the source added.

Earlier today, the same source said that a suicide bomber blew up a car crammed with explosives near a police checkpoint in western Mosul, killing two policemen and injuring ten others, including two civilians.

Posted by: Fred || 03/05/2009 00:00 || Comments || Link || E-Mail|| [6461 views] Top|| File under: Iraqi Insurgency
Girl released in Mosul
Aswat al-Iraq: Army forces on Wednesday released a girl two days after she was kidnapped in Mosul city, according to an army source. "Today, a force from the Quick Intervention Corps (QIC) freed a girl who was taken hostage in Mosul al-Jadida area, western Mosul," the source told Aswat al-Iraq news agency. "The 17-year-old girl, called Maryam, was kidnapped two days ago," the source noted. The source did not indicate whether the kidnappers were arrested.


Posted by: Fred || 03/05/2009 00:00 || Comments || Link || E-Mail|| [6460 views] Top|| File under: Iraqi Insurgency
Iraq attack kills Sawha leader and family
At least eight people were killed and 22 wounded in separate attacks on police and a pro-United States (US) militia leader in Iraq on Wednesday, police sources said. Local Sahwa militia leader Dhiab Al-Ali, his wife, son, and grandson were killed when a roadside bomb hit their car near Balad, a former Al Qaeda stronghold 75km north of Baghdad, said the police.

Sahwa Councils are a decentralised network of Sunni Arab militias recruited by the US military from insurgent groups and tribesmen.

In central Baghdad, a suicide bomber killed two policemen and wounded 12 more people, defence and interior ministry officials said. The bomber set off an explosive belt in the middle of a patrol in the Karrada district, the sources said, adding seven of the casualties were police.
Posted by: Fred || 03/05/2009 00:00 || Comments || Link || E-Mail|| [6459 views] Top|| File under: al-Qaeda in Iraq
Israel-Palestine-Jordan
Jerusalem: Dozer driver shot dead after rammings
A BULLDOZER driver has been shot dead after ramming his vehicle into an empty bus and a police van in Jerusalem, police and medics say.

"A bulldozer hit an empty bus and a police van'' near the Malcha shopping mall today, the Magen David Adom medical rescue service said. "Two people are lightly injured at the site and the bulldozer driver has been shot and killed,'' it said.

The driver of the vehicle - whose identity was not immediately known - was shot dead by a passing taxi driver and a police officer who was inside the van. "I shot the driver and a police officer who was in the van also shot him and killed him,'' taxi driver Oz Nahatabi told public radio.


Note that 2 people shot him before he did any serious damage.
Posted by: phil_b || 03/05/2009 07:25 || Comments || Link || E-Mail|| [6463 views] Top|| File under:
Islamic Jihad says 2 killed in Gaza airstrike
An airstrike in the Gaza Strip on Thursday killed two Islamic Jihad militants and wounded another, the group said, bringing to four the number of members killed by Israel in less than 24 hours. The strike drew retaliatory rocket fire at Israel.

Islamic Jihad said the three men were returning together to their homes in the Mughazi refugee camp in central Gaza after a night on patrol along the Gaza-Israel border when they were targeted. The Israeli military said an aircraft attacked the three armed men after they fired an anti-tank missile at troops on the Israeli side of the border fence. No soldiers were reported injured.

An Israeli airstrike Wednesday evening killed two members of the same organization. The Israeli military said the target in that raid was a senior Islamic Jihad militant who was involved in firing rockets at the Israeli city of Ashkelon, north of Gaza. Islamic Jihad official Abu Ahmed vowed Thursday morning that his group would avenge the killings. "Our rockets and our resistance will not stop," he said. "We know where and when we will take revenge for these crimes."

Later on Thursday, three rockets fired from Gaza landed on empty ground in southern Israel, the military said. There were no reports of casualties. Islamic Jihad said it fired two of the projectiles. The other was launched by a separate militant group.
Posted by: ryuge || 03/05/2009 05:29 || Comments || Link || E-Mail|| [6460 views] Top|| File under:
Senior Palestinian commander killed in Gaza
A senior Palestinian commander has been killed in an Israeli air strike carried out in cooperation with Shin Bet in northern Gaza. Khaled Kharb Khalad Shaalan, a senior commander in the Al-Quds Brigades, the military wing of Islamic Jihad, was killed and his second-in-command Hamzia al-Najah was in a critical condition, AFP reported on Wednesday.
An Israeli army spokesman confirmed the attack, saying it had "targeted and killed" Shaalan whom the army claimed was involved in recent rocket attacks on Israel.

According to Palestinian medics, five bystanders were also wounded in the attack which came on a vehicle near a mosque in the town of Beit Lahiya.

Meanwhile an Islamic Jihad spokesman said the two members of the group were hit as they drove through the Jabaliya refugee camp near Gaza City and vowed Dire Revenge™! to "avenge this aggression."

Earlier on Tuesday, Israeli jets launched another attack on the southern Gaza Strip wounding four Palestinians.

This article starring:
Hamzia al-Najah
Khaled Kharb Khalad Shaalan
Posted by: Fred || 03/05/2009 00:00 || Comments || Link || E-Mail|| [6460 views] Top|| File under: Islamic Jihad
Jordan: Two charged in plot to kill Jews
Jordan's military prosecutor has charged two terror operatives for plotting to kill an Israeli factory owner in the Jordanian city of Irbid. Loay Shehadah, 37, and Mohammed Odatallah, 36, were charged Wednesday with planning a murder and the illegal possession of two automatic weapons.

The indictment sheet said the men were looking to kill Jews living in Jordan. They had located a factory owned by the Israeli businessman, whose name was not revealed, and began monitoring his movements. In January, the two headed to the factory to kill the man but failed as a security patrol passed by the place at the same time. The intelligence services uncovered the plot and arrested the two men.

In June 2008, Jordan's military court sentenced three Hamas operatives to between five and 15 years in jail for conspiring to attack Israeli businessmen, Jordanian intelligence officers and other targets across Jordan. The three - Ayman Naji al-Daraghmeh, Ahmed Abu Rabee and Ahmed Abu Thiyab - were all Jordanians of Palestinian origin. They pleaded innocent to all charges, including photographing the Israeli Embassy, the homes of the Israeli ambassador and his staff, and the offices of Jordanian companies dealing with Israeli firms.

Daraghmeh, who received the longest sentence, claimed after his 2006 arrest that he got orders from an unnamed high-level Hamas leader living in Syria.
Posted by: Fred || 03/05/2009 00:00 || Comments || Link || E-Mail|| [6460 views] Top|| File under: Hamas
Southeast Asia
Four gunned down across southern Thailand
Terrorists Suspected separatist militants have shot dead four people including a soldier in attacks across jihad-infested insurgency-hit southern Thailand, police said on Thursday.

A 33-year-old man was killed in a drive-by shooting early Thursday in Yala, one of three Muslim-majority provinces beset by separatist bloodshed. The previous night in Pattani province, two truck drivers aged 24 and 41 were shot dead in a rebel ambush, local police said, while a 38-year-old army ranger was killed by gunfire elsewhere in the same province.
Posted by: ryuge || 03/05/2009 05:21 || Comments || Link || E-Mail|| [6460 views] Top|| File under:
Muslims shot in Thai south
SEPARATIST militants shot and killed two Muslim civilians in Thailand's restive south, where an insurgency has been raging for the last five years, police said Wednesday. The men, one of whom was a defence volunteer, were caught in an ambush as they rode their motorcycles from a forest in troubled Narathiwat province late Tuesday, said police.

In a separate incident, rescue workers on Tuesday recovered the bodies of a marine sergeant and a Thai Buddhist village defence volunteer after their patrol boat capsized in neighbouring Yala province, they said.

Posted by: Fred || 03/05/2009 00:00 || Comments || Link || E-Mail|| [6460 views] Top|| File under: Thai Insurgency
Who's in the News
60
[untagged]
6
Govt of Pakistan
5
Govt of Iran
3
Govt of Sudan
3
Iraqi Insurgency
3
TNSM
1
Hezbollah
1
Islamic Jihad
1
Moro Islamic Liberation Front
1
Palestinian Authority
1
Thai Insurgency
1
TTP
1
al-Qaeda in Iraq
1
al-Qaeda in North Africa
1
al-Qaeda in Pakistan
1
Global Jihad
1
Hamas
Bookmark
E-Mail Me
The Classics
The O Club
Rantburg Store
The Bloids
The Never-ending Story
Thugburg
Gulf War I
The Way We Were
Bio
Merry-Go-Blog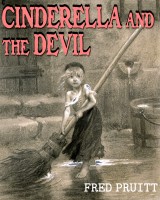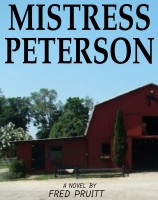 On Sale now!


A multi-volume chronology and reference guide set detailing three years of the Mexican Drug War between 2010 and 2012.

Rantburg.com and borderlandbeat.com correspondent and author Chris Covert presents his first non-fiction work detailing the drug and gang related violence in Mexico.

Chris gives us Mexican press dispatches of drug and gang war violence over three years, presented in a multi volume set intended to chronicle the death, violence and mayhem which has dominated Mexico for six years.
Click here for more information


Meet the Mods
In no particular order...


Steve White
Seafarious
Pappy
lotp
Scooter McGruder
john frum
tu3031
badanov
sherry
ryuge
GolfBravoUSMC
Bright Pebbles
trailing wife
Gloria
Fred
Besoeker
Glenmore
Frank G
3dc
Skidmark
Alaska Paul



Better than the average link...



Rantburg was assembled from recycled algorithms in the United States of America. No trees were destroyed in the production of this weblog. We did hurt some, though. Sorry.
3.236.214.19

Help keep the Burg running! Paypal: