North Korea: Curbing Missile Diplomacy
The Hermit Kingdom has been getting awfully crabby in recent headlines, and Bellum proposes that it's time to step back and formulate a recourse to the inevitable: Parallel to intimating that it will shoot down South Korean aircraft that enter its airspace during the course of war games with the United States and that it will confront the "puppet state" on its disputed western sea border, North Korean authorities claim that they will soon launch an innocuous "communications satellite" that it has been preparing since January. Of course, as with most snarky announcements out of DPRK's state-run Korean Central News Agency, the noise has got analysts up in arms on suspicions that the object-in-question may instead be a malevolent Taepodong-2 missile capable of reaching the western United States (and thereby picking up where Yasuyo Yamazaki left off in 1943, harrying Aleut-Americans just trying to go about their business). Upon further inquiry, NK's spokesman betrayed juche by responding with a Buddhist coan, legacy of an earlier subjugated age: "One will come to know later what will be launched". Zen indeed.
Posted by: Croluck Clock6129 || 03/06/2009 14:16 || Comments || Link || E-Mail|| [287 views] Top|| File under:
Home Front: Politix
Obama's Radicalism Is Killing the Dow
It's hard not to see the continued sell-off on Wall Street and the growing fear on Main Street as a product, at least in part, of the realization that our new president's policies are designed to radically re-engineer the market-based U.S. economy, not just mitigate the recession and financial crisis.

The illusion that Barack Obama will lead from the economic center has quickly come to an end. Instead of combining the best policies of past Democratic presidents -- John Kennedy on taxes, Bill Clinton on welfare reform and a balanced budget, for instance -- President Obama is returning to Jimmy Carter's higher taxes and Mr. Clinton's draconian defense drawdown.

Mr. Obama's $3.6 trillion budget blueprint, by his own admission, redefines the role of government in our economy and society. The budget more than doubles the national debt held by the public, adding more to the debt than all previous presidents -- from George Washington to George W. Bush -- combined. It reduces defense spending to a level not sustained since the dangerous days before World War II, while increasing nondefense spending (relative to GDP) to the highest level in U.S. history. And it would raise taxes to historically high levels (again, relative to GDP). And all of this before addressing the impending explosion in Social Security and Medicare costs.

To be fair, specific parts of the president's budget are admirable and deserve support: increased means-testing in agriculture and medical payments; permanent indexing of the alternative minimum tax and other tax reductions; recognizing the need for further financial rescue and likely losses thereon; and bringing spending into the budget that was previously in supplemental appropriations, such as funding for the wars in Iraq and Afghanistan.

The specific problems, however, far outweigh the positives. First are the quite optimistic forecasts, despite the higher taxes and government micromanagement that will harm the economy. The budget projects a much shallower recession and stronger recovery than private forecasters or the nonpartisan Congressional Budget Office are projecting. It implies a vast amount of additional spending and higher taxes, above and beyond even these record levels. For example, it calls for a down payment on universal health care, with the additional "resources" needed "TBD" (to be determined).

Mr. Obama has bravely said he will deal with the projected deficits in Medicare and Social Security. While reform of these programs is vital, the president has shown little interest in reining in the growth of real spending per beneficiary, and he has rejected increasing the retirement age. Instead, he's proposed additional taxes on earnings above the current payroll tax cap of $106,800 -- a bad policy that would raise marginal tax rates still further and barely dent the long-run deficit.

Increasing the top tax rates on earnings to 39.6% and on capital gains and dividends to 20% will reduce incentives for our most productive citizens and small businesses to work, save and invest -- with effective rates higher still because of restrictions on itemized deductions and raising the Social Security cap. As every economics student learns, high marginal rates distort economic decisions, the damage from which rises with the square of the rates (doubling the rates quadruples the harm). The president claims he is only hitting 2% of the population, but many more will at some point be in these brackets.

As for energy policy, the president's cap-and-trade plan for CO2 would ensnare a vast network of covered sources, opening up countless opportunities for political manipulation, bureaucracy, or worse. It would likely exacerbate volatility in energy prices, as permit prices soar in booms and collapse in busts. The European emissions trading system has been a dismal failure. A direct, transparent carbon tax would be far better.

Moreover, the president's energy proposals radically underestimate the time frame for bringing alternatives plausibly to scale. His own Energy Department estimates we will need a lot more oil and gas in the meantime, necessitating $11 trillion in capital investment to avoid permanently higher prices.

The president proposes a large defense drawdown to pay for exploding nondefense outlays -- similar to those of Presidents Carter and Clinton -- which were widely perceived by both Republicans and Democrats as having gone too far, leaving large holes in our military. We paid a high price for those mistakes and should not repeat them.

The president's proposed limitations on the value of itemized deductions for those in the top tax brackets would clobber itemized charitable contributions, half of which are by those at the top. This change effectively increases the cost to the donor by roughly 20% (to just over 72 cents from 60 cents per dollar donated). Estimates of the responsiveness of giving to after-tax prices range from a bit above to a little below proportionate, so reductions in giving will be large and permanent, even after the recession ends and the financial markets rebound.

A similar effect will exacerbate tax flight from states like California and New York, which rely on steeply progressive income taxes collecting a large fraction of revenue from a small fraction of their residents. This attack on decentralization permeates the budget -- e.g., killing the private fee-for-service Medicare option -- and will curtail the experimentation, innovation and competition that provide a road map to greater effectiveness.

The pervasive government subsidies and mandates -- in health, pharmaceuticals, energy and the like -- will do a poor job of picking winners and losers (ask the Japanese or Europeans) and will be difficult to unwind as recipients lobby for continuation and expansion. Expanding the scale and scope of government largess means that more and more of our best entrepreneurs, managers and workers will spend their time and talent chasing handouts subject to bureaucratic diktats, not the marketplace needs and wants of consumers.

Our competitors have lower corporate tax rates and tax only domestic earnings, yet the budget seeks to restrict deferral of taxes on overseas earnings, arguing it drives jobs overseas. But the academic research (most notably by Mihir Desai, C. Fritz Foley and James Hines Jr.) reveals the opposite: American firms' overseas investments strengthen their domestic operations and employee compensation.

New and expanded refundable tax credits would raise the fraction of taxpayers paying no income taxes to almost 50% from 38%. This is potentially the most pernicious feature of the president's budget, because it would cement a permanent voting majority with no stake in controlling the cost of general government.

From the poorly designed stimulus bill and vague new financial rescue plan, to the enormous expansion of government spending, taxes and debt somehow permanently strengthening economic growth, the assumptions underlying the president's economic program seem bereft of rigorous analysis and a careful reading of history.

Unfortunately, our history suggests new government programs, however noble the intent, more often wind up delivering less, more slowly, at far higher cost than projected, with potentially damaging unintended consequences. The most recent case, of course, was the government's meddling in the housing market to bring home ownership to low-income families, which became a prime cause of the current economic and financial disaster.

On the growth effects of a large expansion of government, the European social welfare states present a window on our potential future: standards of living permanently 30% lower than ours. Rounding off perceived rough edges of our economic system may well be called for, but a major, perhaps irreversible, step toward a European-style social welfare state with its concomitant long-run economic stagnation is not.


Posted by: GolfBravoUSMC || 03/06/2009 11:55 || Comments || Link || E-Mail|| [311 views] Top|| File under:
Rosanne Barr: Israel Firing Rockets at Itself so They can Kill More Palestinians.....
You say that twelve rockets were fired into israel since the end of the "war" (ethnic cleansing). Not one Israeli was hurt or killed by these rockets, and now you say you are going to go back and kill more palestinians to teach them a lesson!!!

I think rockets are being fired by your own sources, since less than ten israelis have been killed by them. You are bullshitting the world as you pocket money made from arms sales, along with bibi and your agents in Hamas. step down all men in power!

(Roseanne's World)
HT Drew
Posted by: Icerigger || 03/06/2009 07:06 || Comments || Link || E-Mail|| [403 views] Top|| File under:
Obama's Enemies List: Orwell Told Us So
Character assassination is a favorite Democratic political tactic. Barack Obama echoes themes in George Orwell's novel 1984 in his "Two Minutes Hate" style attacks on private citizens.
Posted by: Age Of Pericles || 03/06/2009 00:00 || Comments || Link || E-Mail|| [436 views] Top|| File under:
India-Pakistan
Pakistan is bleeding to death
By Nadira Naipaul

My country is bleeding to death. It is heart breaking and it augurs the twilight of a nation.

I am mourning the loss of Pakistan's pastoral mountain "state" of Swat with its fair, gentle people. Pakistan's continuous dalliance with Islamists, the machinations of politicians and the greed and strategic intrigue of its army have delivered these peaceful people into the hands of the vermin-like Taliban, whose flinty hearts match the stony terrain they descended from.

The shame of it. It is a challenge to and very possibly the end to the constitution of Pakistan. At best it is a consequence of the apathy and operational paralysis of the Pakistani army. At worst it is the harbinger of a future in which the Islamists and our "national" army, which brokered the deal with the black-turbaned Taliban, will spread their tentacles through the rest of the country.

How did we get here? Years ago the Taliban warlord and commander Gulbuddin Hekmatyar predicted this event, quivering with rage when he was ordered to leave Pakistan. I was then a journalist covering these events and sensed his desperation. He had sent thousands to their deaths, for a jihad funded by the US, and was now trapped like a rat, along with rival mujahideen groups now fighting each other for power in Afghanistan.

"Pakistan has played the whore," he said on his expulsion. "It took the money while we gave our blood. We rid Afghanistan of the Russians and one day we will descend from the mountains and put you right." Used to the ravings of egotistical generals and deranged politicians, I dismissed his threat. The evil has, a decade or so later, seeped over the mountains and infested Pakistan. Their carefully chosen target this time was the Sri Lankan cricket team.

I got the news while sitting in the forests of Gabon, Africa, and began to pray that this atrocity is some internal Sri Lankan affair with Tamil terrorists taking revenge on the national team for their recent losses. But the immaculately planned and executed attack, in which eight people died and seven members of the team were injured, demonstrates that what remains of civil society has lost the battle. It may be only a matter of time till the black-turbaned menace will pour on to the plains and make us another Iran.



There is no end to the corruption of Pakistan's political parties, both the PPP and the Muslim League. The former promises a secular agenda, while appeasing the Turbanators. The latter promises civil rule with the veneer of Islam: religion for the masses and rich pickings for the party leaders and their camp-followers.

I have been away from the country for 13 years but I can see that we asked for it. There is no end to the corruption of Pakistan's political parties, both the PPP and the Muslim League. The former promises a secular agenda, while appeasing the Turbanators. The latter promises civil rule with the veneer of Islam: religion for the masses and rich pickings for the party leaders and their camp-followers.

And the army has never had its hand far from the levers of power and profit. It is the other leg of our one-legged democracy. After 11 years of the dictatorship of General Zia which enriched the corps' commanders and their favourites, while promising the masses riches in heaven, the army will not relinquish its access to wealth.



General Musharraf appointed nephews to sensitive positions and fell into the way of all dictators, demanding sycophancy above truth. Musharraf became willy-nilly the guardian of the army's industrial empire. The army had become and is today a huge business mafia. It, and its officers and ex-officers, owns the cement factories, spices and fertilisers; it bakes bread and makes cheese.

The Nawaz Sharif government that succeeded was a mere changing of the guard. His family were greedy if petty industrialists. Under his watch the Islamic element grew. His government passed the infamous blasphemy law, which can still be used as a death warrant on any dissident. Mrs Bhutto Buggins'-turned her way back to power and then we had the merry-go-round of the return of Sharif and the last coup by General Musharraf. For the first time the people of Pakistan welcomed the military coup. They wanted a rule of law which the "democrats" had eroded. The corruption and nepotism of all the political parties had defeated the very idea of a nation. Some even questioned whether democracy was alien to us and ought to be suspended till we were ready for it. In a largely illiterate population votes are bought, traded and meaningless.

General Musharraf appointed nephews to sensitive positions and fell into the way of all dictators, demanding sycophancy above truth. Musharraf became willy-nilly the guardian of the army's industrial empire. The army had become and is today a huge business mafia. It, and its officers and ex-officers, owns the cement factories, spices and fertilisers; it bakes bread and makes cheese.

The army is forced by operational paralysis to negotiate with the Taliban, and has handed over Swat to these thugs to administer according to the Sharia, letting them bomb and burn schools to stop, at first, girls being educated and now to prevent all modern education in their territory.

The assault on the Sri Lankan team in the heart of our greatest city, the fact that none of the assailants, who had rifles, grenades and rocket launchers, have been apprehended, has demonstrated to the world that our government is a trussed rather than a lame duck.
Posted by: ryuge || 03/06/2009 08:02 || Comments || Link || E-Mail|| [312 views] Top|| File under:
Science & Technology
Facebook jihad
By Robert Spencer

The jihad against Israel rages not just in Gaza, but worldwide, including on the Internet -- and even on Facebook, as a 14-year-old American Jew named Todd Snider recently discovered. In July 2008, Snider started a Facebook group called "I Wonder How Quickly I Can Find 1,000,000 People Who Support Israel." This group quickly grew to become the largest pro-Israel group on Facebook, with over 180,000 members. But then, unexpectedly, this group gave this enterprising and dedicated young man a lesson in jihadist intimidation and thuggery -- including an unpleasant taste of how Western bureaucrats abet that thuggery, whether out of indifference or complicity.
Posted by: ryuge || 03/06/2009 06:49 || Comments || Link || E-Mail|| [343 views] Top|| File under:
Sri Lanka
How US 'war on terror' emboldened Sri Lanka
The Army appears on verge of crushing Tiger rebels.
By Simon Montlake

Colombo, Sri Lanka - In 1992, Lt. Col. Gotabhaya Rajapaksa retired from the Army after two decades in uniform. A year later, he moved to Los Angeles and began working in IT. In 2001, he heard President Bush declare that "you're either with us or against us" in the global war on terror.



"The lesson that I have learned is that peace talks will never go anywhere.... Tell me a place where this has worked."

Mr. Rajapaksa didn't need convincing. The decorated officer -- today Sri Lanka's defense secretary -- had long ago concluded that his own country's fight against extremism, which broke into civil war in 1983, required a military solution by a united front. "The lesson that I have learned is that peace talks will never go anywhere.... Tell me a place where this has worked," he says.


Every place you find a working government of national unity you can find productive peace talks with formerly murderous enemies.


After a massive buildup of troops and equipment, Sri Lanka appears on the verge of victory against the Liberation Tigers of Tamil Eelam. If successful, It will have succeeded where others in the region, such as India and Pakistan, have failed in putting down an armed rebellion by force.

Behind Sri Lanka's war machine is Chinese military hardware, foreign intelligence sharing, and a focus on military professionalism. "They've insulated the way the Army operates. It's purely military logic," says a Western diplomat in Colombo.

The government has also tried to clamp down on LTTE overseas funding, with limited success. While the United States has frozen two Tamil charities as terrorist fronts, European countries have dragged their feet, say Sri Lankan officials.

Continued on Page 49
Posted by: Steve White || 03/06/2009 00:00 || Comments || Link || E-Mail|| [329 views] Top|| File under:
Terror Networks
Let's put Iran back to 1850s
The "Money Shot":


But what if we turned the tables? Iran's most dangerous weapons are all dependent upon the same computer-driven systems as ours. Their nuclear plants, uranium enrichment systems, missile launch systems, radar control, etc. are all as vulnerable to the EMP destruction of microchip-driven computers as ours are.

So, why sit around and wait for our known enemies to put us technologically into the 1850s? I think we should "do unto them before they do unto us." In the final analysis, such an act of boldness would save millions of lives on both sides. Israel, I especially hope you are listening.
Posted by: Uncle Phester || 03/06/2009 08:18 || Comments || Link || E-Mail|| [502 views] Top|| File under:
Is the Bottom Near? Viet-Nam considered better risk than Warren Buffet
Have investors gotten so pessimistic that there are no bears left to sell and we are therefore due for an oversold bounce?

Consider this: Berkshire Hathaway credit default swaps are now trading wider than Vietnam, according to Bank of America/Merrill strategist Michael Hartnett. Meaning that Berkshire bondholders need to pay more to protect themselves against default than those holding sovereign debt issued by Vietnam. Hartnett holds this up as just one example of the extremes he's seeing in the credit markets.

Let me point you to an article in The Economist that states that some people in Vietnam are so scared about their economic prospects that they've resorted to drinking the blood of snakes, which is supposed to enhance "good fortune and sexual prowess."

I do not see Warren Buffett resorting to such a tactic. But I do see that he has $24.3 billion in cash sitting around.

Posted by: Frozen Al || 03/06/2009 12:10 || Comments || Link || E-Mail|| [279 views] Top|| File under:
The Big Dither
By PAUL KRUGMAN


You know things are bad when Krugman starts to be critical of the Administration.




Nah, they just want Bambi to channel his inner Lenin more productively ...


Last month, in his big speech to Congress, President Obama argued for bold steps to fix Americas dysfunctional banks. "While the cost of action will be great," he declared, "I can assure you that the cost of inaction will be far greater, for it could result in an economy that sputters along for not months or years, but perhaps a decade."

Many analysts agree. But among people I talk to theres a growing sense of frustration, even panic, over Mr. Obamas failure to match his words with deeds. The reality is that when it comes to dealing with the banks, the Obama administration is dithering. Policy is stuck in a holding pattern.

Heres how the pattern works: first, administration officials, usually speaking off the record, float a plan for rescuing the banks in the press. This trial balloon is quickly shot down by informed commentators.

Then, a few weeks later, the administration floats a new plan. This plan is, however, just a thinly disguised version of the previous plan, a fact quickly realized by all concerned. And the cycle starts again.

Why do officials keep offering plans that nobody else finds credible? Because somehow, top officials in the Obama administration and at the Federal Reserve have convinced themselves that troubled assets, often referred to these days as "toxic waste," are really worth much more than anyone is actually willing to pay for them -- and that if these assets were properly priced, all our troubles would go away.

Thus, in a recent interview Tim Geithner, the Treasury secretary, tried to make a distinction between the "basic inherent economic value" of troubled assets and the "artificially depressed value" that those assets command right now. In recent transactions, even AAA-rated mortgage-backed securities have sold for less than 40 cents on the dollar, but Mr. Geithner seems to think theyre worth much, much more.


And they would be if you'd suspend the 'mark-to-market' rule and let banks and investors carry them at their previous value for a while. They could then revalue and sell/buy them in the market at prices closer to what they were worth a year or two ago.


And the governments job, he declared, is to "provide the financing to help get those markets working," pushing the price of toxic waste up to where it ought to be.

Whats more, officials seem to believe that getting toxic waste properly priced would cure the ills of all our major financial institutions. Earlier this week, Ben Bernanke, the Federal Reserve chairman, was asked about the problem of "zombies" -- financial institutions that are effectively bankrupt but are being kept alive by government aid. "I dont know of any large zombie institutions in the U.S. financial system," he declared, and went on to specifically deny that A.I.G. -- A.I.G.! -- is a zombie.

This is the same A.I.G. that, unable to honor its promises to pay off other financial institutions when bonds default, has already received $150 billion in aid and just got a commitment for $30 billion more.

The truth is that the Bernanke-Geithner plan -- the plan the administration keeps floating, in slightly different versions -- isnt going to fly.

Take the plans latest incarnation: a proposal to make low-interest loans to private investors willing to buy up troubled assets. This would certainly drive up the price of toxic waste because it would offer a heads-you-win, tails-we-lose proposition. As described, the plan would let investors profit if asset prices went up but just walk away if prices fell substantially.

But would it be enough to make the banking system healthy? No.

Think of it this way: by using taxpayer funds to subsidize the prices of toxic waste, the administration would shower benefits on everyone who made the mistake of buying the stuff. Some of those benefits would trickle down to where theyre needed, shoring up the balance sheets of key financial institutions. But most of the benefit would go to people who dont need or deserve to be rescued.

And this means that the government would have to lay out trillions of dollars to bring the financial system back to health, which would, in turn, both ensure a fierce public outcry and add to already serious concerns about the deficit. (Yes, even strong advocates of fiscal stimulus like yours truly worry about red ink.) Realistically, its just not going to happen.

So why has this zombie idea -- it keeps being killed, but it keeps coming back -- taken such a powerful grip? The answer, I fear, is that officials still arent willing to face the facts. They dont want to face up to the dire state of major financial institutions because its very hard to rescue an essentially insolvent bank without, at least temporarily, taking it over. And temporary nationalization is still, apparently, considered unthinkable.

But this refusal to face the facts means, in practice, an absence of action. And I share the presidents fears: inaction could result in an economy that sputters along, not for months or years, but for a decade or more.


The silliest part of all this is that a mortgage cramdown measure will further devalue the assets backed by mortgages so the administration is implementing policies which will make the gap between the theory and the reality even wider. Some adults are required but no-one will take the jobs because they applicants have to answer questions about their taxes. Monty Python??.
Posted by: Omoter Speaking for Boskone7794 || 03/06/2009 10:08 || Comments || Link || E-Mail|| [286 views] Top|| File under:
Who's in the News
73
[untagged]
10
Govt of Pakistan
4
TTP
2
Islamic Jihad
2
Govt of Sudan
2
Hamas
1
Jemaah Islamiyah
1
TNSM
1
Iraqi Insurgency
1
Hezbollah
1
al-Shabaab
1
Islamic State of Iraq
1
al-Qaeda in Pakistan
Bookmark
E-Mail Me
The Classics
The O Club
Rantburg Store
The Bloids
The Never-ending Story
Thugburg
Gulf War I
The Way We Were
Bio
Merry-Go-Blog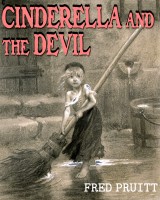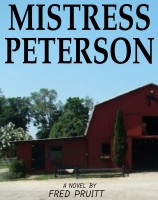 On Sale now!


A multi-volume chronology and reference guide set detailing three years of the Mexican Drug War between 2010 and 2012.

Rantburg.com and borderlandbeat.com correspondent and author Chris Covert presents his first non-fiction work detailing the drug and gang related violence in Mexico.

Chris gives us Mexican press dispatches of drug and gang war violence over three years, presented in a multi volume set intended to chronicle the death, violence and mayhem which has dominated Mexico for six years.
Click here for more information


Meet the Mods
In no particular order...


Steve White
Seafarious
Pappy
lotp
Scooter McGruder
john frum
tu3031
badanov
sherry
ryuge
GolfBravoUSMC
Bright Pebbles
trailing wife
Gloria
Fred
Besoeker
Glenmore
Frank G
3dc
Skidmark
Alaska Paul



Better than the average link...



Rantburg was assembled from recycled algorithms in the United States of America. No trees were destroyed in the production of this weblog. We did hurt some, though. Sorry.
18.207.106.142