Afghanistan
Afghanistan: Clinton proposes high level strategy meeting
(AKI) - United States secretary of state Hillary Clinton on Thursday proposed a high-level international conference to forge a new strategy for war-torn Afghanistan. Addressing NATO foreign ministers in Brussels, she said neighbouring Pakistan and Iran would be invited but did not set a date for the meeting.

"Afghanistan is our most important ongoing operation. Afghanistan and the border regions of Pakistan face a common threat and have a common challenge," Clinton (photo) told ministers.

As well as Pakistan and Iran, Clinton also proposed inviting NATO allies and countries contributing troops to the international force in Afghanistan and major donors and international organisations.

She also urged NATO members to send more soldiers to combat Al-Qaeda and Taliban militants in Afghanistan, giving support to the additional 17,000 US forces which the US vowed last month to send there. "We must add resources to address the serious situation on the ground right now," Clinton said.

She said Afghanistan and Pakistan must be seen as a single strategic concern, warning that the region is "the nerve centre for extremists," who are planning fresh attacks. To this end, she called for better coordination between Washington and NATO.


Because that's the whole problem, not enough coordination ...

The NATO meeting reviewed the current political and military situation in Afghanistan, focusing on upcoming presidential elections scheduled for August, on the training and development Afghan security forces and on closer cooperation in Afghanistan among donors and international organisations.

Ministers agreed more effort needs to be made to train and expand Afghan security forces, especially police. Clinton called for more development aid to help achieve this. The ministers also stressed the importance for NATO of helping the Afghan government in providing the necessary security to ensure free, fair, and transparent elections.

Italy plans to hold a separate international meeting on Afghanistan in June in the northeastern city of Trieste, during the Italian presidency of the G8 group of top economies plus Russia. It has invited Iran to attend the conference.
Posted by: Fred || 03/06/2009 00:00 || Comments || Link || E-Mail|| [312 views] Top|| File under:
Bashir calls ICC warrant a colonialist ploy
Sudan's president told thousands of cheering supporters on Thursday an international call for his arrest on war crimes charges was a colonialist ploy and announced the expulsion of 10 foreign aid agencies.

The arrest warrant issued for Omar Hassan al-Bashir by the International Criminal Court on Wednesday for atrocities in Sudan's western Darfur region is the first against a sitting head of state by the Hague-based court. Bashir responded with defiance, accusing the aid agencies of breaking the law and saying the government would tackle any move to undermine stability. "We will deal responsibly and decisively with anybody who tries to target the stability and security of the country," Bashir told a meeting of top politicians on Thursday.

"We have expelled 10 foreign organisations ... after monitoring activities that act in contradiction to all regulation and laws," he said. He later addressed thousands of protesters carrying banners branding the court's prosecutor a criminal. Bashir said the ICC was a tool of colonialists targeting Sudan for its oil, natural gas and other resources. "We have refused to kneel to colonialism, that is why Sudan has been targeted ... because we only kneel to God," he told the crowd outside the Republican Palace. Cheers of "We are ready to protect religion!" and "Down, down USA!" interrupted his speech.

China urged the UN Security Council on Thursday to heed calls from African and Arab countries and suspend the case against Bashir, but the United States has welcomed the action. The ICC, set up in 2002, indicted Bashir on seven counts of war crimes and crimes against humanity, which included murder, rape and torture. The three-judge panel said it had insufficient grounds for genocide. Hours after the warrant was issued, Sudan revoked the licences of several foreign aid agencies.

UN and other agencies are running the world's largest humanitarian operation in Darfur, a mainly desert region in western Sudan. International experts say at least 200,000 people have been killed there, while Khartoum says 10,000 have died. A further 2.7 million people are estimated to have been uprooted by the conflict, which began when mostly non-Arab rebels took up arms against the government in 2003.

Posted by: Fred || 03/06/2009 00:00 || Comments || Link || E-Mail|| [319 views] Top|| File under: Govt of Sudan
Bangladesh
Bangla: Carnage plotted at least 2 months back
Citing telephone records of some suspects, investigators said the February 25 massacre at BDR Pilkhana headquarters was planned at least two months back.


Perhaps starting about the time Hasina started talking about putting the '71 war crimes perps on trial?

Those involved in the investigation said so far they have collected the suspects' phone records for the last two months. "Most likely the networking between them had begun much before that time. Further investigation will shed light on that," said a high official of a law-enforcement agency, requesting anonymity.

The information obtained in interrogations of the arrested mutineers bears out the 'finding', he added.

So far, the investigators have gathered that at least 100 people were involved in the vicious killings of scores of army officials deputed to BDR. "However, this number [of mutineers] could shoot up to 1,000 in the end."

Another investigator who too would not speak on record said the maximum participation was from Rifles Security Unit, intelligence wing of BDR, a certain battalion and Regimental Police (RP) of the paramilitary force. He said the suspects being grilled have disclosed that plotters who include outsiders had been motivating the border guards against the army officers deputed to BDR. Particularly, the ones who joined the service around two to three years ago had been more involved.

"Some of the mutineers were told that only a few officers would be killed while others were told that none would be killed. The officers would be taken hostage only to be released after the demands are met," the investigator continued.

But as the revolt began, things went way beyond their control and an orgy of killings took place.

Investigators believe almost all border guards inside the Pilkhana compound knew that something was going to happen. They said they would not face any major difficulty detecting the border troops now that they have access to the database containing details of the 67,000-force. "Initially, there was no reliable source of information as the mutineers have burnt or destroyed most of the documents inside the headquarters," said an investigator.

A member of the Criminal Investigation Department (CID) tasked with investigation of the bloodbath said they are sure the runaway mutineers have taken with them small firearms and grenades.

The efforts are on to know the number of missing grenades and firearms.

Asked about reports that some mutineers have managed to flee the country by air and through Comilla border, the investigators said they too have such information, but could not yet confirm if it is correct.

The law enforcement agencies and security forces will bring back the suspected rebels to the capital immediately after their capture in the 'Operation Rebel Hunt'. They have a helicopter all ready and waiting to fly the rebels back in the city.

Sources in the Rapid Action Battalion (Rab) said over 200 suspected mutineers have already been held in custody.

Besides, they said, they have also identified the 14 border guards who participated in the negotiations with the government. Of them, five are deputy assistant director (DAD), two havilders, two nayeks, one lance nayek and four soldiers. The sources, however, declined to divulge the names.

Intelligence agencies and committees formed to probe the carnage are working in coordination to help CID come up with a strong chargesheet after investigation.

Meanwhile, a Dhaka court yesterday granted a petition for permission to defuse 17 grenades seized from BDR headquarters. Chief Metropolitan Magistrate AKM Enamul Haque passed the order following a prayer submitted by CID ASP Abdul Kahar Akand, also investigation officer (IO) of the mutiny case.

In another development, 22 BDR jawans held in Tangail were shown arrested yesterday in the case filed with Lalbagh Police Station in connection with the mass killings at Pilkhana. Metropolitan Magistrate Abdur Rahim granted the prayer for the jawans to be shown arrested in the case.

The IO said the BDR troops have been arrested at different parts of Tangail district for alleged links to the bloody mutiny. The court also ordered that they all be shifted to Dhaka Central jail.
Posted by: Fred || 03/06/2009 00:00 || Comments || Link || E-Mail|| [342 views] Top|| File under:
Killers hired from outside: Khaleda
Leader of the Opposition in Parliament Khaleda Zia said yesterday the killers in the BDR massacre were 'foreign spies' and it needs to be known whether they are from 'within the present government'.

"I don't believe any Bangladeshis were involved in this killing. The killers were hired from outside and entered the Pilkhana headquarters in BDR uniform," the BNP chairperson said while addressing a mourning procession organised by her party to pay respects to all killed in the BDR mutiny.

"Bangladesh is under attack. A conspiracy is going on, that is why unity is necessary now," she said calling on all people to remain united and alert to safeguard the sovereignty of the country.

Khaleda alleged that delays were caused in the name of dialogues during the mutiny to give the killers a chance to escape.

She said the BDR incident proves that spies of foreign forces have infiltrated into all sectors of the country and have been launching attacks from 'within'.

Terming the Pilkhana carnage a deep-rooted conspiracy against the security of the country, Khaleda Zia said more serious problems would crop up if the incident is not investigated properly and the culprits brought to justice.

She warned that 'More blood would be spilled and more damage incurred' if the real criminals are not punished.

"We guessed the conspiracy before the election, even our arrests were part of it to place the army in this difficult position before the people," the former premier alleged.

She said the nation's independence and sovereignty had been affected by this incident.

'The force protecting the borders of the country has been destroyed through outside instigations and a large number of army officers killed -- this was nothing but a deep rooted conspiracy to divide the country, Khaleda said.
Posted by: Fred || 03/06/2009 00:00 || Comments || Link || E-Mail|| [305 views] Top|| File under:
Cricket series with Pakistan postponed
The Bangladesh Cricket Board (BCB) has postponed Pakistan's tour of Bangladesh as advised by the government authorities.
"So how long's it postponed?"
"'Bout six thousand years oughta do it.""
Posted by: Fred || 03/06/2009 00:00 || Comments || Link || E-Mail|| [293 views] Top|| File under:
China-Japan-Koreas
N. Korea rocket launch will violate U.N. resolutions
Japan and the United States reiterated their warnings to North Korea against a possible rocket launch, with their top envoys affirming a shared consensus Thursday that such a launch, be it a missile or what Pyongyang claims to be a satellite, would be a violation of U.N. Security Council resolutions, a Japanese Foreign Ministry official said. Stephen Bosworth, the new U.S. special representative for policy on North Korea, and Japan's chief delegate at the six-party talks Akitaka Saiki also agreed to cooperate closely should the North go ahead with the launch, the official said. He did not elaborate on details such as whether the two discussed possible sanctions.
Posted by: Fred || 03/06/2009 00:00 || Comments || Link || E-Mail|| [311 views] Top|| File under:
Home Front: WoT
Experts call for SOCOM, CIA to share personnel
Special Forces soldiers and Central Intelligence Agency operatives could soon be moving seamlessly between the military and intelligence realms if Congress follows advice it received Tuesday.

The special operations community and the CIA each would benefit from a much closer integration of their personnel, Roger Carstens, a recently retired Special Forces lieutenant colonel who is a non-resident fellow at the Center for a New American Security, and Robert Martinage, senior fellow at the Center for Strategic and Budgetary Assessments, told a hearing of the House Armed Services Committee's terrorism, unconventional threats and capabilities subcommittee.

Martinage, who authored an 82-page report titled "Special Operations Forces -- Future Challenges and Opportunities" that was published in November, argued for "increased institutionalized cooperation between the CIA and SOCOM [i.e. U.S. Special Operations Command], including hybrid career paths, so people could go back and forth between the two."

"Ideally, personnel should not only be able to move back and forth from CIA stations and SOF ground units, but also to compete for selected mid- and senior-level leadership positions in either organization," Martinage said.

The Defense Department should "migrate Special Forces [units] over to the CIA," suggested Carstens, who conducted a yearlong study of the U.S. special operations community for CNAS in 2008.

"I'm not talking about just onesies and twosies," he said. "Why not take a Special Forces company and just plop them down in Virginia and say, 'When you go to that company, you're spending a three year-long tour working for the agency'?"

CIA operatives as well as members of other government agencies, could also serve on A-teams, the 12-man units also known as operational detachments-alpha, or ODAs, that are the lowest echelon of command in Special Forces, Carstens said.

Such arrangements would have multiple benefits, they said.

What Martinage termed "flexible and routine detailing of SOF personnel" to the CIA would allow special operations forces to use the agency's Title 50 foreign intelligence authorities, which permit covert activities in which the U.S. role is hidden, he said. The same would be true if a CIA operative was serving on an A-team, according to Carstens, who noted that adding a State Department representative would give the A-team access to authorities under Title 22, the section of the U.S. Code that covers foreign relations.

Seconding a Special Forces company to the ground branch of the CIA's Special Activities Division would give the agency "a resident capability in foreign internal defense, which is not a bad thing," Carstens said. Foreign internal defense is the training of host-nation security forces in counterinsurgency and related techniques.

Any special operators detailed to the agency "would also benefit from being exposed to the tradecraft of National Clandestine Service personnel," Martinage said in his prepared remarks.

Contacted by Army Times, U.S. SOCOM spokesman Ken McGraw declined to answer questions on the relationship between the CIA and special operations forces. "The Central Intelligence Agency is one of U.S. Special Operations Command's key interagency partners," he wrote in an e-mail "It would be inappropriate to discuss the details of that partnership or speculate how the CIA and special operations forces may or may not integrate in the future."


Obviously somebody ain't read'n the tea leaves.
Posted by: Besoeker || 03/06/2009 13:09 || Comments || Link || E-Mail|| [400 views] Top|| File under:
The Boys From Minnesota
The U.S. identified the remains of a suicide bomber who committed an attack in Somalia last October, and returned the remains to his family in Minnesota last December. The bomber, 27 year old Shirwa Ahmed, was an naturalized American citizen of Somali origin. It's believed that 10-20 other young Somali men have gone back to Somalia to fight with Islamic radicals in the last year or so. The FBI has been investigating this situation for nearly a year, and so far have not released their findings. This is understandable, as it is an ongoing investigation, and the FBI doesn't want to jeopardize the sources it has, or reveal how close it is to identifying and building a case against those who recruited and paid for the missing Somali-Americans to go fight for Islamic radicals in Somalia.

Suicide bomber Shirwa Ahmed migrated to Minneapolis with his family in the 1990s. There are 15,000 Somalis, mostly recent migrants, in the Minneapolis area. Somalis claim there are many more, up to 80,000, but this would imply a large number of illegal migrants, and there is little evidence of this. The young men have the usual problems of recent arrivals from a Third World country. Many have a hard time adapting, and some join Somali street gangs. These gangs largely preyed on fellow Somalis, although there were increasing attacks on non-Somalis.

It was hoped that family ties would help maintain order in the Somali community. But then the State Department began DNA testing of family members allowed to migrate to the United States, and found that 80 percent were not family, but participants in a scam whereby they paid up to $10,000 to have a Somali already in the U.S. claim them as a family member so they could enter legally.

The Somali community in Minneapolis is a mixed lot. Some are college educated professionals who left before the government disappeared in 1991. Most, however, are poorly educated, often illiterate, Somalis who fled the violence that has beset the country since 1991. And many of these got in illegally via the false family member scam. A number of the Somali migrants are Islamic conservatives, and some of these are believed to be the key people in the Islamic terrorist recruiting operation. This sort of recruiting goes on in Moslem migrant communities throughout the world. What worries the FBI the most is that if some of these missing Somalis are given terrorist training overseas, and then return to the United States.
Posted by: ed || 03/06/2009 08:45 || Comments || Link || E-Mail|| [307 views] Top|| File under: al-Shabaab
Federal judge says Sami Al-Arian plea deal does matter
For the first time, federal prosecutors in Alexandria, Va., have acknowledged that when Sami Al-Arian took a plea deal in early 2006, federal prosecutors in Tampa believed — as did Al-Arian — that it exempted him from testifying in other cases. But with this surprising admission, which begins a 24-page document filed in Virginia federal court Wednesday night, comes a provocative argument: It doesn't matter.

"The understandings of the prosecutors who negotiated that agreement … are irrelevant to (Al-Arian's) guilt or innocence" for criminal contempt, wrote the Alexandria federal prosecutors, who maintain they are not bound by an agreement made in another district. Despite what prosecutors in Tampa agreed to, the Virginia prosecutors argue they had a right to move Al-Arian to Virginia to testify. They also say that when Al-Arian repeatedly refused, citing a good-faith belief his plea agreement protected him, he was guilty of criminal contempt. He "willfully disobeyed," they say.

But U.S. District Court Judge Leonie Brinkema has said it does matter what he and the Tampa federal prosecutors agreed to. A criminal conviction could mean more prison time and she would need to see "a completely full record" to determine the length of his sentence. Furthermore, Brinkema has said, she doesn't think "the Department of Justice can compartmentalize itself."

"This is not one U.S. Attorney's Office vs. another. … You have the United States Department of Justice … involved at both ends," she said.

Al-Arian took a plea deal in February 2006, in Tampa after a jury acquitted him on eight counts of aiding terrorists and deadlocked on nine counts. He pleaded guilty to aiding associates of the terrorist group Palestinian Islamic Jihad with nonviolent immigration needs. Tampa prosecutors agreed with his defense attorneys that he would be deported within a few months of signing the plea agreement. But, instead, a Tampa federal judge sentenced him to 11 more months in prison. Virginia prosecutors called that extra time "the window of opportunity" they needed to move Al-Arian to Virginia and force him to testify before a grand jury investigating an Islamic think tank.

Al-Arian's criminal contempt trial was scheduled to begin Monday, but Brinkema postponed it. A new date will be set Monday.
Posted by: ryuge || 03/06/2009 06:42 || Comments || Link || E-Mail|| [299 views] Top|| File under: Islamic Jihad
Senate panel starts CIA review
March 5 (Bloomberg) -- The U.S. Senate Intelligence Committee will study how the CIA operated a secret network of prisons outside the U.S. to detain and interrogate suspected terrorists seized after the Sept. 11 attacks.


Anyone going to study how the House and Senate Intel committees did their jobs these last eight years?

There is "a strong bipartisan basis" for the yearlong review that will evaluate intelligence the spy agency obtained from harsh interrogation tactics, said a statement from the panel's Democratic chairwoman, California Senator Dianne Feinstein, and its top Republican, Missouri Senator Christopher Bond. The study "will run parallel" to a review of Central Intelligence Agency interrogations that President Barack Obama ordered when he directed the CIA to shut down the prisons, the committee said. Obama ordered the CIA not to use harsh interrogation techniques such as water boarding, which simulates drowning.

The prisons were used to detain and question alleged al- Qaeda operatives such as Khalid Sheikh Mohammed, the self- described mastermind of the Sept. 11 attacks, and Abu Zubaydah, another al-Qaeda operative. President George W. Bush's administration acknowledged the secret prisons in 2006 when it transferred Mohammed, Zubaydah and 12 other "high-value" detainees to the U.S. military prison camp operated at the Guantanamo Bay Naval Base, Cuba.

The Senate panel will investigate whether the CIA "accurately described the detention and interrogation program" to lawmakers and other parts of the government, including the Justice Department's Office of Legal Counsel. "It will consist of extensive document review and interviews" to "fully understand the creation and operation of the CIA detention and interrogation program," the lawmakers said in their joint statement.


We're going to find out that the lawmakers didn't want to know what the CIA was doing back then. We'll know by the volume of their opinions on the subject now.

The Senate committee will also review whether interrogations were conducted "in compliance with official guidance" from the Justice Department, presidential directives known as findings and CIA policy, Feinstein and Bond said in their statement.

CIA Director Leon Panetta told agency employees in a note that he had received assurances from Feinstein and Bond that "this review is a way for the committee to assess lessons learned" and not an attempt to blame CIA employees who followed legal guidance. "What I will not support is an inquiry designed to punish those who acted in accord with guidance from the Department of Justice," Panetta said.
Posted by: Steve White || 03/06/2009 00:00 || Comments || Link || E-Mail|| [310 views] Top|| File under:
Mecca Masjid blast case has turned 'cold'
Union Home Minister P Chidambaram on Friday said in Hyderabad that the 2007 Mecca Masjid blast case - in which an explosion killed nine people and five died in police firing - has turned "cold" as the two primary suspects are dead.

"The Central Bureau of Investigation (CBI) is investigating the case but in police language the case has turned cold. The reason is we think that two primary suspects in that case are dead," he told reporters. "Unless we get further clues, it is not possible to take that forward but the CBI is working on that," he said when asked about progress made in the case.

Nine people were killed in a bomb blast during Friday prayers at the historic Mecca Masjid here on May 18, 2007. Five people were killed in subsequent police firing on protesters outside the mosque. Police claimed that Shahid Bilal, a key suspect in the case, was killed in a shootout in Pakistan a few weeks after the mosque blast. Shahid, a native of the city, was allegedly working for Bangladesh-based terror group Harkatul Jihad-e-Islami (HuJI).

Chidambaram also said investigations were nearing completion in one of the twin blast cases of August 25, 2007 and that a chargesheet would be filed soon. As many as 43 people were killed in the near-simultaneous blasts at Lumbini Park and a popular eatery Gokul Chat in the heart of Hyderabad that day. "I am told that in one of the cases, the investigations are nearing completion and a chargesheet will be filed shortly. The other one will follow thereafter," he said.
Posted by: ryuge || 03/06/2009 06:58 || Comments || Link || E-Mail|| [307 views] Top|| File under:
Lahore attack: Lanka distances itself from Indian link claims
(PTI) Distancing itself from speculative media reports about Indian elements being linked to the terror attack on its cricket team in Lahore, Sri Lanka has said it had scored successes in its counter-terrorism campaign due to India's support.

Sri Lankan Foreign Minister Rohitha Bogollagama, who visited Pakistan yesterday to discuss the progress in the probe into the audacious gun and grenade attack, brushed aside several questions on alleged Indian links to the incident during two interactions with the media.

Bogollagama told reporters that India is backing Sri Lanka's counter-terrorism actions and Colombo had been "able to succeed on many fronts due to this support".

Sri Lanka appreciates India's support in this regard, he said as he swept aside queries on New Delhi's "hegemonic" designs and on Indian intelligence agencies allegedly being linked to the attack on the cricket team.

Following his meetings with President Asif Ali Zardari and Prime Minister Yousuf Raza Gilani, Bogollagama said Sri Lanka had not ruled out the possibility of the LTTEs involvement in the attack.

The Sri Lankan government is "keenly studying" this issue, Bogollagama said.

Eight persons, including six policemen, were killed and over 20 others injured when a dozen heavily armed terrorists attacked the Sri Lankan team's bus near a stadium in Lahore yesterday.
Posted by: Fred || 03/06/2009 00:00 || Comments || Link || E-Mail|| [295 views] Top|| File under: Govt of Pakistan
Pakistan identifies cricketer attackers
Pakistani authorities have identified the people responsible for this week's attack on Sri Lanka's cricket team, a senior government official said on Thursday as the country came under new criticism about its security forces due to the emergance of dramatic footage showing the attackers making a leisurely getaway.

The ambush on the team and its police escorts as they drove to the main stadium in Lahore shocked cricket-mad Pakistan and raised new fears about the nuclear-armed U.S. ally's ability to overcome the threat of rising Islamist militancy.

Seven Pakistanis -- six policemen and the driver of a bus carrying match officials -- were killed in Tuesday's attack.



" We have identified the people who did the operation. We have made arrests, we are chasing them, we have rounded up people "

Provincial governor Salman Taseer
Police issued sketches early on Thursday of four of the gunmen who attacked the team and their escorts with AK-47 rifles, hand grenades and rocket-propelled grenades, as they drove to Lahore's main stadium.

Later, provincial governor Salman Taseer, said authorities knew the identity of those responsible.

"We have identified the people who did the operation. We have made arrests, we are chasing them, we have rounded up people," Taseer told a news conference.
Posted by: Fred || 03/06/2009 00:00 || Comments || Link || E-Mail|| [290 views] Top|| File under: Govt of Pakistan
Pakistan: Cricket chief rejects criticism over Lahore attack
(AKI) - By Syed Saleem Shahzad - Pakistan Cricket Board chairman, Ijaz Butt, has reacted angrily to criticism from survivors of the deadly attack on the Sri Lankan cricket team, including British match referee Chris Broad. Butt claimed Broad was lying about the lack of security provided to the Sri Lankan side and said he would register a formal protest with the International Cricket Council.

Butt's comments came as Bangladesh's cricket team announced it was postponing Pakistan's seven-match tour of the country scheduled to start next week. The decision, announced on the Bangladesh Cricket Board's website, was published two days after the terrorist attack against the Sri Lankan team on Tuesday in the eastern Pakistani city of Lahore killed eight people and injured several others.

Butt said Broad's complaints about the inadequate security provided by the Pakistani authorities were not shared by members of the Sri Lankan team who had been targeted in the attack. "I never saw nicer behaviour than that exhibited by the Sri Lankan players," Butt, a former test cricketer told a media conference in Lahore. "Even those boys who were injured repeatedly said that they did not have any regrets visiting Pakistan and they would visit Pakistan again. However, the ICC match referee's statement was a pity."

ICC referee Broad has complained that Pakistan had promised high level security, but at the time of attack, the team was abandoned by the security forces and there were no police to aid them immediately afterwards. Broad even speculated whether the attack may have been a conspiracy, as in all other matches both teams left the hotel together but on the day of attack, the Sri Lankan team was sent alone.

Australian umpires Steve Davis and Simon Taufel on Thursday backed Broad and demanded answers after surviving the terrorist attack in Pakistan. The pair returned to Australia on Thursday, still clearly shaken from their ordeal and angry about apparent security failures.

Butt disagreed with their claims about inadequate security in Pakistan. "There were successful and secure matches in Karachi and other places," Butt said. "Nobody could have predicted the Lahore incident, but the security forces did their best and even laid down their lives and did not let any harm come to the players. The bus driver showed bravery and took the bus away from the place of the attack."

Butt said the results of the investigation would be completed soon and its findings would be made public. But he reaffirmed Pakistan's commitment to provide adequate security for international teams.

"It would be unjust to doubt Pakistan's ability to host the 2011 World Cup in the wake of terrorist attack on the Sri Lankan team," Butt said. "I have taken up the matter with the ICC, and would also request the international cricket community not to make hasty decisions and wait for a year at least to judge Pakistan's credentials as a host of international matches."

"Such terrorists incidents have occurred in many countries in the past. They failed to bring any long term negative impact on sport, and neither will it have any long term implications for the future of Pakistani cricket."

Bangladesh cricket chiefs announced on Thursday they have postponed on government advice Pakistan's seven-match tour of the country that had been due to start next week.

Officials of the Pakistan Cricket Board had announced a 16-man squad for the tour on Wednesday and said they had requested government permission for the team to travel to Bangladesh. The tour had been due to start with a Twenty20 match in the Bangladeshi capital, Dhaka, on 10 March.
Posted by: Fred || 03/06/2009 00:00 || Comments || Link || E-Mail|| [305 views] Top|| File under: Govt of Pakistan
Sufi meets Fazlullah, asks Taliban to lay down arms
Tehreek Nifaz-e-Shariat-e-Muhammadi (TNSM) chief Sufi Muhammad and Swat Taliban chief Mulla Fazlullah met at an undisclosed location on Thursday to discuss the implementation of a Swat peace deal with the government, according to sources. The sources said that Sufi had firmly told Fazlullah to stop armed Taliban from patrolling Mingora and other parts of Swat and lay down weapons immediately. Sufi said talks with the provincial government had been satisfactory and the Taliban's demands would be met soon, while Fazlullah's response had also been positive, they said. Meanwhile, TNSM spokesman Izzat Khan told Daily Times after a meeting between a TNSM jirga and the Malakand commissioner that the government had accepted only one demand for the withdrawal of the army from Imamdheri Markaz. He said that Takhtaband-Angrodheri Road was still closed, "and this is making us suspicious ... the government should take steps to overcome my group's mistrust". The government and the Swat Taliban recently reached a deal -- brokered by TNSM chief Sufi Muhammad -- on the implementation of sharia in Malakand division, which includes the scenic Swat valley. Analysts, however, fear the benefits of the agreement would be short-lived for the government.
Posted by: Fred || 03/06/2009 00:00 || Comments || Link || E-Mail|| [322 views] Top|| File under: TNSM
Polish engineer's killers will not go unpunished, says Zardari
The killers of Polish engineer Peter Stanczak will not go unpunished, President Asif Ali Zardari said on Thursday.


Right. Tell him about the Iron Fist.


He was talking to Polish president's Special Envoy Under Secretary of State Jacek Najder. President Zardari expressed his deep sympathies and condolence with the Polish government and people over the assassination of the Polish engineer.


"Gosh, we're real sorry our citizens kidnapped him and cut his head off. More tea?"


The two leaders discussed various issues, with a government statement saying the Polish envoy reiterated Poland's support for Pakistan in the war on terror. Najder said the Polish government would not allow the murder of the Polish engineer create hurdles for bilateral relations. Later, Najder also met Prime Minister Yousuf Raza Gilani at the Prime Minister's House and discussed Pak-Poland bilateral relations and matters of mutual interest.


Let us know when Omar Saeed Sheikh is dead.



Posted by: Fred || 03/06/2009 00:00 || Comments || Link || E-Mail|| [298 views] Top|| File under: Govt of Pakistan
Senate body urges West, EU to shun Islamophobia
The Senate Standing Committee on Foreign Affairs and Kashmir Affairs has urged Western countries, especially the European Union (EU), to shun 'Islamophobia' and try to promote a better, broader and more realistic image of Islam and Muslims in media.

This was observed during a meeting between the committee and the Foreign Policy Committee of the Danish Parliament on Thursday. The Senate committee, led by Senator Mushahid Hussain, called for addressing the root causes of terrorism, poverty, injustice and deprivation, to eradicate it. "Dialogue and development are the only answer to terrorism," it said. It said the war against terrorism could not be won through military means alone, adding it has to be backed up by spreading education and awareness.

For Pakistan: The Senate body, voicing its concern over the drone attacks, termed them a violation of Pakistan's sovereignty. It said these were creating a negative perception about the war on terror among the people of Pakistan. "If Pakistan can manage its nuclear assets successfully, it can also effectively employ drones if given the chance to do so," it said. It recommended the US consider providing the drones to Pakistan to utilise against terrorists whenever it had confirmation of their presence.

Posted by: Fred || 03/06/2009 00:00 || Comments || Link || E-Mail|| [310 views] Top|| File under: Govt of Pakistan
Pak suspects al Qaeda for Lahore attack, rules out India hand
(PTI) Pakistan today suspected al-Qaeda to be behind the attack on the Sri Lankan cricket team and said the perpetrators have been identified while ruling out the involvement of India or LTTE in the terror strike.


So the Hidden Hand™ turned out to be Arabia again. As usual.


Investigators have not found any evidence of India's involvement in the attack, Interior Ministry chief Rehman Malik told reporters at the National Assembly in Islamabad. He also rejected speculation in media about possible involvement of rebel Tamil Tigers in the island nation.

The possibility of al Qaeda's involvement in Tuesday's attack could not be ruled out, he said, adding the preliminary report of the investigation will be ready by tomorrow.

Hours after the Tuesday attack, a couple of ministers and some police officials hinted at India's involvement. Malik also had said that they suspected involvement of a foreign hand but will not give details till they get proof.

As the authorities came under criticism after a dramatic video footage showed the gunmen moving leisurely after striking, Punjab Governor Salman Taseer said here "we have identified the people who have carried out the attacks. We are after them." He, however, did not give details or name any suspect.
Posted by: Fred || 03/06/2009 00:00 || Comments || Link || E-Mail|| [300 views] Top|| File under: Govt of Pakistan
Pakistan facing serious internal threat: Hillary
Calling the attack on the Sri Lankan cricket team in Lahore an 'eerie replica' of the Mumbai attacks, United States (US) Secretary of State Hillary Clinton has said Pakistan is facing a serious internal security threat, a private TV channel reported on Thursday.

Speaking at a meeting of NATO foreign ministers in Brussels, Clinton said a broad agreement had been reached on the basic elements of a strategic review on the way forward for Pakistan and Afghanistan.

Clinton said the US wanted strong relations with the people and the government of Pakistan and stressed the need for regional approach that included Pakistan and Afghanistan for the resolution of the issue of terrorism on the Pak-Afghan border.
Posted by: Fred || 03/06/2009 00:00 || Comments || Link || E-Mail|| [290 views] Top|| File under: Govt of Pakistan
Pakistan Generals promoted religious fanaticism
The former Law Minister of Pakistan, Syed Iqbal Haider, on Thursday ridiculed the emerging theory of "good Taliban" and "bad Taliban." He said there was only one Taliban that believed in terrorism to impose its brand of radical Islam on people.

Mr. Haider, who is touring India with the Pakistan peace delegation, said at a press conference here that the people of Pakistan have not approved the peace bought by Islamabad with the Taliban in the Swat valley. "The theory that Pakistans Taliban head Sufi Mohammed is moderate is ridiculous. He is pretending to be peaceful but wants to take over Pakistan."


Remember, the only issue in the Land of the Pure is who gets to wear the bejeweled turban.

The former Attorney General blamed military rule in Pakistan as the root cause of tensions between both the countries. The Generals who ruled the country promoted religious fanaticism for their own benefit. Pervez Musharraf was more deceptive and destructive than the earlier Generals. He nurtured, financed and patronised terrorist organisations and allowed them to operate freely in the country. He put the unarmed civil rights activists in jail while releasing the fanatics and terrorists, who now were threatening the very existence of Pakistan, Mr. Haider said.

Arguing that majority of Pakistanis did not support terrorism, he said the terrorists who attacked Mumbai last year were enemies of both Pakistan and India. Such forces could be defeated with the collective effort of governments and the civil society.

Similarly, the attack on the Sri Lankan cricketers in Lahore on Tuesday also reflected their evil designs. He agreed that the incident caused more damage to Pakistan as a nation and also fuelled the existing tensions between India and Pakistan.

Mr. Haider wanted both India and Pakistan to follow the SAARC declaration on terrorism in letter and spirit.

Senior trade union leader of Pakistan B.M. Kutty, who is part of the delegation, said Pakistanis voted for secular parties in the last elections, which indicated whom they wanted in power.

The delegation, which is in India as part of a Joint Signature Campaign by civil society organisations, will visit various cities to promote peace. A similar delegation from India will visit Pakistan soon.
Posted by: john frum || 03/06/2009 00:00 || Comments || Link || E-Mail|| [318 views] Top|| File under:
Israel-Palestine-Jordan
Marwan to be 'freed' as part of Shalit deal
(AKI) - Prominent Palestinian leader Marwan Barghouti would be released from jail in a prisoner exchange deal between Israel and Hamas that would also free kidnapped Israeli soldier Gilad Shalit, a close associate of Barghouti has claimed. Saed Nimr, director of the Free Marwan Barghouti campaign, spoke to Adnkronos International (AKI) on Thursday as Egypt-sponsored negotiations continue for a long-term peace deal between the parties.


Marwan gets exchanged in the same condition as Shalit. If Shalit is alive and well, so is Marwan. If Shalit has bruises, give some to Marwan. If Shalit is dead, whack Marwan just before the exchange takes place ...

"We have received assurances that Barghouti is included in Hamas' list to swap Shalit," Saed Nimr told Adnkronos International (AKI) in a telephone interview from the West Bank. "There have been so many times when the release of Barghouti was talked about, this time, we have reasons to be more optimistic than any other time in the last seven years."

Nimr, a political science professor at Birzeit University in the West Bank, has been campaigning for Barghouti's release since he was arrested in Ramallah in 2002.

Nimr was responding to claims by the Arab daily al-Quds al-Arabi, which quoted Fatah sources who claimed that young Fatah members were protesting against the failure of Fatah's so-called 'old-guard' to secure Barghouti's release. "Some of the leaders of the 'old-guard' are not very happy about Barghouti's release, because they are afraid of reforms that Barghouti would implement in Fatah which could undermine their positions, " Nimr said.

The pan-Arab daily claimed that Palestinian Authority officials were preventing Barghouti's release, because PA officials are afraid that it could severely weaken Palestinian president Mahmoud Abbas and instead strengthen Hamas which is reportedly holding Shalit hostage in the Gaza Strip.

The newspaper also said Abbas was not able to secure Barghouti's release during negotiations with outgoing Israeli prime minister Ehud Olmert. Al-Quds al-Arabi also quoted a Hamas political official who confirmed the threat to Abbas' power.

" Palestinian officials asked their Israeli counterparts not to release Fatah's patriot, Marwan Barghouti, because it would weaken Abu Mazen (Abbas) and strengthen Hamas," said Hamas official, Mohammed Nazzal, from the Yarmouk Palestinian refugee camp in Syria.

However, Nimr told AKI how important Barghouti's release was for both the Gaza-ruling Hamas and its rival Fatah. "Not only is Hamas asking for the release of 1,000 Palestinian prisoners, but Marwan Barghouti is one of them, " he said. "From the point of view of Hamas, releasing Barghouti is very important because without him such a prisoner exchange deal would be very weak.

"Despite that he would most likely be its (Hamas) opponent in elections in the near future."

Many consider Barghouti as Abbas' successor as Palestinian leader, but Nimr said Barghouti would work with Fatah's leadership. Nimr said Barghouti is necessary for a reconciliation between Palestinian factions, and to lead them ahead of legislative and presidential elections as well as to unite the West Bank and the Gaza Strip with Hamas and Fatah taking leading roles in politics.

"Definitely Marwan Barghouti is the one who is going to unify Fatah and lead the elections from Fatah's side. Barghouti believes we should share power with Hamas, we should share the political arena.

"No-one can cancel the other one out. Hamas cannot lead without Fatah and Fatah cannot lead without Hamas, they need each other, even if it the other is in the opposition."

Barghouti, was the leader of the West Bank's Tanzim movement - a militant wing of Fatah - and is considered the new guard within the ruling Fatah movement. He was arrested in 2002 and sentenced to five life-terms in 2004, by an Israeli court which found him guilty for the deaths of 26 people and for belonging to a terrorist organisation. Barghouti refuses to recognise the legitimacy of the Israeli court system.

During the first and second Palestinian intifada, or uprising, in 1987 and in 2000, Barghouti led marches through Israeli checkpoints and is widely associated with the grassroots movement opposed to Israeli occupation.
Posted by: Fred || 03/06/2009 00:00 || Comments || Link || E-Mail|| [748 views] Top|| File under: Hamas
Southeast Asia
Internet influential in spread of Asian Islamism
Extremist groups in Southeast Asia are increasingly using the internet and social networking to radicalise the youth of the region, said a new security report released on Friday. Internet usage in Southeast Asia has exploded since 2000 and extremist groups have developed a sophisticated online presence, including professional media units.

"For extremist groups in our region, the internet is an increasingly important tool for recruitment to violence," said the report by the Australian Strategic Policy Institute and S. Rajaratnam School of International Studies in Singapore. "Importantly, they aren't attacking only the West, but are drawing on their narrative to attack the governance arrangements of regional states," said the report titled "Countering internet radicalisation in Southeast Asia"

The report said online extremism first appeared in Southeast Asia in early 2000, particularly in the Bahasa Indonesia and Malay language cyber-environment. Since then internet usage in the region has exploded and so too have extremist websites, chat rooms and blogs. The number of radical and extremist websites in Bahasa and Malay rose from 15 in 2007 to 117 in 2008. Of those, sympathetic websites rose from 10 to 16 and sympathetic blogs and social networking rose from zero to 82. Between 2006 and July 2007, radical regional websites have disseminated al-Qaeda and Southeast Asian militant group Jemaah Islamiah propaganda videos, pictures and statements, it said.

In Indonesia, which has battled extremist Muslim groups responsible for bombings, internet usage rose from 2 million in 2000 to 20 million in January 2008. The country now represents 80 to 90 percent of visitors to 10 radical and extremist websites in the region, said the report. The Philippines, which has a Muslim insurgency, has seen internet usage rise to 14 million from 2 million in 2000, Malaysia 14.9 million from 3.7 million and Thailand 8.5 million from 2.3 million in the same period. "The Bahasa and Malay language websites include sites manned by radical and extremist groups, Islamic boarding schools (pesantrens), and groups of individuals who sympathise with and support the ideology of violent jihad," said the report.

One of the first appearances of a "tradecraft manual" was in August 2007 in the then forum, Jihad al-Firdaus. The forum had a section on electronic jihad, including several hacking manuals. In 2008 the region's first sophisticated bomb-making manual and bomb-making video were posted on the Forum Al-Tawbah, which is registered in Shah Alam, Selangor and Malaysia, said the report. But it said there had been no serious attempt to plan militant operations in these forums, adding further details of their activities were in private messages or personal emails.

Militant groups have also become internet media savvy. The Mujahidin Syura Council, an extremist group that claims to operate in southern Thailand, launched an official media wing in July 2008 as a blog on Google, said the report. The Khattab Media Publication's blog is mainly written in Malay and was used to announce the start of a new military campaign, codenamed Operation Tawbah (Operation Repentance). Another group, Hizbut Tahrir Indonesia, often produces high-quality videos of its activities and uploads them onto YouTube. Many of the videos focus on the failings of the Indonesian government and the need to implement sharia law and establish an Islamic caliphate, said the report.

The report said that regional governments had done little to stop the rise of online radicalisation, partly because attempts to regulate cyberspace have been a political minefield. It said while websites inciting violence are subject to criminal laws in some countries, there are often no specific regulations covering the internet. "Some governments don't want to appear un-Islamic by coming down hard on Islamist groups, and some don't want to appear undemocratic by seeming to rein in freedom of expression in cyberspace," it said. "The problem of online radicalisation crosses national borders and will require a concerted international response."
Posted by: ryuge || 03/06/2009 07:28 || Comments || Link || E-Mail|| [446 views] Top|| File under:
Sri Lanka
Govt, rebels urged to allow civilians to flee Lankan war zone
Human Rights Watch called on the Sri Lankan government and ethnic Tamil rebels Thursday to allow thousands of families to flee the northern war zone. A local doctor said scores of civilians were killed and hundreds wounded in two days of shelling.

A Red Cross staff member reportedly helping evacuate wounded patients from the area was among those killed.

International aid groups have expressed growing concerns for the safety of the civilians in recent weeks as government forces pushed the rebels out of much of their de facto state in the north and cornered them in a tiny strip of land along the northeast coast.

Health officials and witnesses have accused the government of killing civilians in artillery attacks, and the rebels of holding the local population hostage for use as human shields against the military offensive. Both sides deny the accusations.

Aid groups estimate 200,000 civilians might be trapped along with the rebels. The government says the number is closer to 70,000.

Human Rights Watch said the civilians in the area were at grave risk from the fighting and dwindling supplies of aid, and said a "humanitarian disaster" was unfolding in the country.

"A humanitarian evacuation of civilians is desperately needed right now," said Brad Adams, Asia director for the New York-based rights group.

The group, which estimated 2,000 civilians were killed in recent fighting, called on the government and the rebels to work together to let the civilians flee and to allow aid into the area.

The top government health official in the war zone, Dr. Thurairaja Varatharajah, said the tiny area still under rebel control along the northeastern coast was packed with civilians and under constant shelling.

"Day and night they are shelling. There isn't any gap," he told The Associated Press by telephone from a makeshift hospital in the war zone.

The shells fell both inside and outside a government-declared safe zone in rebel territory that the military promised not to attack, Varatharajah said.

The shelling killed 60 civilians Wednesday and injured 159 others, he said. By noon Thursday, five bodies had been brought to the makeshift hospital and 94 more wounded civilians were admitted, he said.

The number of casualties is quickly escalating because civilians are so densely packed into the 19-square-mile (50-square-kilometer) area still under rebel control, he said.

"If one shell falls, there are a big number of deaths, a big number of casualties," he said.

The pro-rebel Web site TamilNet said a Red Cross worker, who was returning from assisting a sea evacuation of wounded civilians, was among those killed Wednesday. Sophie Romanens, a spokeswoman for the International Committee of the Red Cross, confirmed a local staff member was killed by shrapnel, but did not provide details of the incident.

Military spokesman Brig. Udaya Nanayakkara denied the government was responsible for the attacks.

"We don't even use shells now. It's all house-to-house fighting, street-to-street," he said. "Hardly any artillery is being used. It's all false propaganda."

Verification of the fighting is not possible because independent journalists are barred from the war zone.

Many of those trapped in the area were running out of food, Varatharajah said. Some were eating only one meal a day and others had begun eating inedible leaves from trees, he said.

Over the past week, 13 people most of them elderly died from starvation, he said.

The population also has no clean supply of water or sanitation facilities and is facing outbreaks of diarrhoea, chicken pox and hepatitis, he said.
Posted by: Fred || 03/06/2009 00:00 || Comments || Link || E-Mail|| [327 views] Top|| File under:
Sri Lanka to open escape routes from war zone
COLOMBO, March 5 (Reuters) - Sri Lanka plans to open two safe routes to let tens of thousands of civilians trapped in a war zone escape and has invited the Red Cross to help, a senior Sri Lankan official said on Thursday.


That will last until the next boomer...


Sri Lankan soldiers have cornered the Tamil Tiger separatists in an area of less than 45 square km (17 sq miles) in the Indian Ocean island's northeastern shore, aiming to deliver a final blow to a separatist war that has raged off and on since 1983.

Aid agencies say tens of thousands of civilians are being kept at gunpoint by the Liberation Tigers of Tamil Eelam (LTTE) inside a military-demarcated no-fire zone on the coast, a sandy 12-km strip of coconut groves with water on both sides.

"One route will lead north past Challai and the other south past Mullaittivu town. The ICRC has been invited to facilitate the movement along these routes," the official told Reuters on condition of anonymity. The International Committee of the Red Cross (ICRC) is the only agency allowed a permanent presence in the war zone.

The military officials cautioned the announcement may not come for a day or two since troops are fighting heavy battles to secure the last parts of the areas they need to open the routes.

The current no-fire zone is the second demarcated by the army. When troops reached the edge of the first one which was further inland, nearly all of the roughly 37,000 people who have successfully fled the fighting this year came out in a flood.

The Red Cross in Geneva said the idea has been under discussion but a spokesman said he was unable to confirm whether the Sri Lankan government had made a formal request yet. "Should there be an agreement from all parties involved, the ICRC stands ready to facilitate the movement of civilians as long as these movements are voluntary," spokesman Simon Schorno said.

The LTTE could not be reached for comment with most communication in the war zone severed. It has insisted that people are staying voluntarily despite accusations from witnesses, aid agencies and rights groups that they were shooting people trying to flee and forcibly recruiting people, including children as young as 15.

The Red Cross has successfully negotiated the evacuation of 2,769 sick and wounded people from the no-fire zone by boat, and ferried in medicine and food on its return trips. A group of 356 was taken out on Wednesday, the ICRC said.

The United Nations and others have said there are around 200,000 people trapped in the war zone, while the government says the number is no more than 70,000.

The army's commander, Lt-Gen. Sarath Fonseka, has ordered commanders to take "maximum precautions keeping the civilian factor in mind at all times," the military's official web site www.nationalsecurity.lk quoted him as saying.

The pro-rebel web site, www.TamilNet.com, said on Thursday artillery fire into the no-fire zone had killed 78 civilians, but it did not name its sources and had no pictures. The military denies firing inside the no-fire zone and has repeatedly accused the LTTE of trying to manufacture a civilian crisis to get international pressure for a ceasefire, which it has done in the past and used as a period to re-arm.
Posted by: Steve White || 03/06/2009 00:00 || Comments || Link || E-Mail|| [310 views] Top|| File under:
Syria-Lebanon-Iran
Morocco cuts ties with Iran over Bahrain
Updated at: 2250 Pakistain Standard Time, Friday, March 06, 2009


RABAT: Morocco has cut its diplomatic relations with Iran, the Moroccan Foreign Ministry said on Friday over statements by the government of Iran questioning Bahrain's sovereignty.
Posted by: mhw || 03/06/2009 13:13 || Comments || Link || E-Mail|| [337 views] Top|| File under:
Evidence mounts of Syrian nuclear cover-up
VIENNA (Reuters) - The United States said on Wednesday that U.N. inspectors had found growing evidence of covert nuclear activity in Syria, and European allies said a lack of Syrian transparency demanded utmost scrutiny.

The U.N. nuclear watchdog, the International Atomic Energy Agency, is looking into U.S. intelligence reports that Syria had almost built a North Korean-designed, nuclear reactor meant to yield bomb-grade plutonium before Israel bombed it in 2007.

Last month, the IAEA said inspectors had found enough traces of uranium in soil samples taken in a trip to the bombed site granted by Syria last June to constitute a "significant" find, and satellite pictures taken before the Israeli bombing revealed a building resembling a reactor.

But the IAEA report said Syria, citing national security reasons, had ignored many agency requests for further on-the-ground access and documentation to back up its assertion that Israel's target was a purely conventional military building. "This report contributes to the growing evidence of clandestine nuclear activities in Syria," Gregory Schulte, U.S. ambassador to the IAEA, said during a debate by its 35-nation Board of Governors in Vienna. "We must understand why such (uranium) material -- material not previously declared to the IAEA -- existed in Syria and this can only happen if Syria provides the cooperation requested."

He said it was also essential that Syria allow inspectors to examine debris removed from the bombed facility to an unknown location immediately after Israel's strike. This applied as well, Schulte said, to three other military sites which satellite pictures showed Syria "sanitized" -- landscaping them and whisking away equipment -- shortly after the IAEA asked to check them out.

Last week, Damascus said the uranium particles were not "significant." It said they came from depleted uranium used in Israeli munitions, contradicting an IAEA finding that this was chemically processed uranium not in Syria's declared inventory. Syria also suggested IAEA analyses were faulty and that satellite imagery Washington gave to the IAEA was fabricated. Its only declared nuclear site is an old research reactor, and it has no known nuclear energy capacity.

In a statement to the closed-door IAEA gathering, the 27-member European Union voiced concern at the "possibility that Syria has not declared all its nuclear installations. Any obstacles, unnecessary delays or a lack of cooperation ... undermine the credibility of the agency's verification capabilities. Such cases, therefore, deserve our utmost attention," it said."

Vienna diplomats said Syria had told the IAEA it had built a missile facility on the desert tract hit by Israel, a disclosure apparently meant to reinforce the Syrian refusal to grant more IAEA access on national security grounds.
Posted by: tu3031 || 03/06/2009 11:46 || Comments || Link || E-Mail|| [328 views] Top|| File under:
Britain open to talks with Hezbollah
Britain said Wednesday it was prepared to engage in direct contacts with the political wing of the Lebanese group Hezbollah, which became part of a national unity government last year.

London has had no official talks with Hezbollah since 2005, and last July added its military wing to a blacklist of designated terrorist groups.

"We have reconsidered the position ... in light of more positive developments within Lebanon," Foreign Office Minister Bill Rammell told a parliamentary committee. "For that reason we have explored establishing contacts."

He said he was referring to the formation in July last year of a unity government in which Hezbollah and its allies in the opposition hold effective veto power, as agreed under a deal that ended a paralyzing political conflict in the country.
Posted by: Fred || 03/06/2009 00:00 || Comments || Link || E-Mail|| [301 views] Top|| File under: Hezbollah
Who's in the News
73
[untagged]
10
Govt of Pakistan
4
TTP
2
Islamic Jihad
2
Govt of Sudan
2
Hamas
1
Jemaah Islamiyah
1
TNSM
1
Iraqi Insurgency
1
Hezbollah
1
al-Shabaab
1
Islamic State of Iraq
1
al-Qaeda in Pakistan
Bookmark
E-Mail Me
The Classics
The O Club
Rantburg Store
The Bloids
The Never-ending Story
Thugburg
Gulf War I
The Way We Were
Bio
Merry-Go-Blog
Hair Through the Ages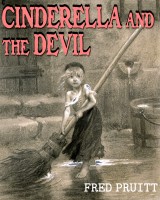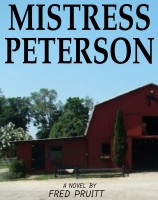 On Sale now!


A multi-volume chronology and reference guide set detailing three years of the Mexican Drug War between 2010 and 2012.

Rantburg.com and borderlandbeat.com correspondent and author Chris Covert presents his first non-fiction work detailing the drug and gang related violence in Mexico.

Chris gives us Mexican press dispatches of drug and gang war violence over three years, presented in a multi volume set intended to chronicle the death, violence and mayhem which has dominated Mexico for six years.
Click here for more information


Meet the Mods
In no particular order...


Steve White
Seafarious
Pappy
lotp
Scooter McGruder
john frum
tu3031
badanov
sherry
ryuge
GolfBravoUSMC
Bright Pebbles
trailing wife
Gloria
Fred
Besoeker
Glenmore
Frank G
3dc
Skidmark
Alaska Paul



Better than the average link...



Rantburg was assembled from recycled algorithms in the United States of America. No trees were destroyed in the production of this weblog. We did hurt some, though. Sorry.
3.235.101.50