Africa Subsaharan
Egeland meets Kony
UN humanitarian chief Jan Egeland met overnight with Joseph Kony, the elusive leader of Uganda's notorious rebel Lord's Resistance Army and one of the world's most-wanted war crimes suspects. But the brief meeting, hoped to boost peace talks to end northern Uganda's brutal, two-decade war, ended inconclusively, with Mr Kony griping about Kampala and war crimes charges and denying the rebels hold captives, officials said. Despite that, Mr Egeland said he thought it had been "an important meeting because it was the first time we have been able to impress on the highest command of the LRA the whole range of humanitarian issues."


I'm sure you made a big impression on a natural-born killer.

Mr Egeland and Mr Kony, who arrived two hours late, shook hands at a remote jungle clearing on the border between southern Sudan and the Democratic Republic of Congo, where the top rebel leadership is based. The elusive rebel supremo, who emerged from the bush on foot with heavily armed guards, then met Mr Egeland under a green UN tent in what is believed to be the shadowy guerrilla leader's highest-level international contact ever. After the 10-minute meeting, Mr Kony, clad in civilian garb with sunglasses, a cap and a green shirt, said the LRA are holding no one against their will, adding: "We don't have any children or wounded, only combatants."


Lots and lots of eleven-year old combatants. Eleven-year old girl combatants. It's a natural thing in that part of the world, Mr. Egeland, you wouldn't understand.

On his arrival at the heavily guarded site, where he first met Mr Kony's number two Vincent Otti for 40 minutes, Mr Egeland said he wanted "to talk about women, children and (the) sick" allegedly held by the LRA.
Posted by: Fred || 11/13/2006 00:00 || Comments || Link || E-Mail|| [262 views] Top|| File under:
Arabia
Arab world sees rise in bloggers
Internet blogging has become increasingly popular in Saudi Arabia, giving many of the country's young people a new sense of freedom. The Washington Post reported on the rise of blogging in the Arab world, a place where Internet access has increased fivefold since 2000.


So from zero to what, exactly? Enough that they come visiting here, at least, looking to impress us.


Blogs have reportedly become popular forums across the Arab world as a place to share personal stories, have heated debates on political topics or religion or to share erotic fantasies. One popular female blogger who goes by the name of Mystique is well-known for her erotic fiction, the newspaper said.

Blogs, the Post reported, are serving as a way for modern Arabs to bypass the cultural restrictions they live under. Feminist blogs, where women share and rant about the restrictions put on them, are reportedly growing more popular. A small number of people in the Middle East have been jailed for blog content and some traditionalists are calling the new electronic media "dangerous."


As indeed it is to the ruling elites everywhere.
Posted by: trailing wife || 11/13/2006 00:00 || Comments || Link || E-Mail|| [405 views] Top|| File under:
Prisoners poised to win payouts for 'cold turkey' drug treatment
Prisoners are set to be paid compensation because they were forced to stop taking drugs in jail. Drugs charity DrugScope said the group of six inmates and former inmates who used heroin and other opiates were on the verge of settling out of court with the Prison Service after suing the Home Office.

The case - alleging the "cold turkey" withdrawal treatment they were forced to undergo amounted to assault - was scheduled to start at the High Court today.


From a medical standpoint this is nonsense. Guess how many people worldwide have died due to heroin withdrawal?

Go on, guess.

Zero. Nada. Unlike alcohol (delerium tremens), unlike barbituates, no one dies from heroin withdrawal. You feel absolutely miserable for a couple days, but if you want to avoid that you pro'ly shouldn't get hooked on horse in the first place.

The size of the payouts under discussion have not been revealed. But the compensation levels are due to be finalised tomorrow or Wednesday, legal sources said.

Shadow home secretary David Davis said the case set a "disastrous" precedent and accused Home Secretary John Reid of failing to protect the public. Mr Davis said: "Presumably the Government does not want to be embarrassed by losing such a case under its own human rights legislation.

"Drugs are a scourge on society and completely undermine all our other efforts to fight crime. By doing this Mr Reid would be letting down the taxpayer, the victims of these offenders and the drug addicts themselves. The precedent would be disastrous."

He added: "This would be a massive failure of political nerve by Mr Reid and a massive failure in his core duty to protect the public."

Former Tory prisons minister Ann Widdecombe said: "It's an insult to every victim and every law abiding person.

"As far as I'm concerned there is no human right to continue a drug habit when you go to prison.

"This Prison Service will be paying out money it should not be."

Convicts should have no option but to go cold turkey once they passed through the prison gates, she said. "The fact is they do not because there's a ready supply inside," she added. If she had still been a Home Office minister, she would have ordered prison chiefs not to pay up, she said

High Court judge Mr Justice Langstaff gave the go-ahead in May for a full hearing of the case. It focused on six test cases chosen from a total pool of 198 claimants. When finally resolved this week, all 198 may be handed compensation by the Prison Service - with sums potentially running into tens of thousands of pounds.


The Brits, people I admire and respect greatly, are absolutely, positively taking the road to perdition.
Posted by: tipper || 11/13/2006 00:21 || Comments || Link || E-Mail|| [283 views] Top|| File under:
Caribbean-Latin America
Yoots fire-bomb McDonald's in Oaxaca
Four youths wearing masks tossed gasoline bombs at a McDonald's restaurant in the conflict-torn city of Oaxaca on Sunday, damaging the windows, seats and play area, police said. Security personnel at the shopping center where the McDonald's is located extinguished the blaze, police said. The restaurant was closed during the pre-dawn attack, and nobody was hurt.

The shopping mall is near a university where leftist protesters set up their headquarters last month after police drove them out of city's main plaza, which they had occupied for five months in a bid to force the resignation of the Oaxaca state governor. Those activists attacked a Burger King restaurant in the same mall with gasoline bombs last week. However, leaders of the movement, known as the Oaxaca People's Assembly, denied their members were responsible for Sunday's attack.

McDonald's was at the center of controversy here in 2002, when artists and community groups forced the chain to abandon plans to open a franchise in Oaxaca's picturesque colonial main square, saying it would hurt the city's cultural identity.
Posted by: Fred || 11/13/2006 00:00 || Comments || Link || E-Mail|| [336 views] Top|| File under:
Caucasus/Russia/Central Asia
Rebel Georgia region votes on union
VOTERS in Georgia's Moscow-backed rebel region of South Ossetia went to the polls today in a referendum on independence that has irked Tbilisi and complicated a diplomatic crisis between Russia and Georgia. Some 55,000 South Ossetians had 12 hours to cast their votes after polling stations opened in the early morning. "We are determined, and we will continue to try to achieve our goal by civilised and peaceful means ... until the complete independence of South Ossetia," unrecognised South Ossetian President Eduard Kokoity told journalists after voting at a Tskhinvali polling station.

Though the polls, like the republic, are not recognised by the international community, South Ossetia's de facto leadership has announced that the referendum is a first step to achieving international acceptance and eventual union with Russia. "The mass media of various countries have to pass on how much the people value their independence," Kokoity said, adding that he expected the current vote to confirm the results of a similar referendum in 1992.
Posted by: Fred || 11/13/2006 00:00 || Comments || Link || E-Mail|| [281 views] Top|| File under:
China-Japan-Koreas
Chinese sub snuck up on USS Kitty Hawk
Edited For Length


A Chinese submarine stalked a U.S. aircraft carrier battle group in the Pacific last month and surfaced within firing range of its torpedoes and missiles before being detected, The Washington Times has learned.
Disclosure of the incident comes as Adm. Gary Roughead, commander of the U.S. Navy's Pacific Fleet, is making his first visit to China. The four-star admiral was scheduled to meet senior Chinese military leaders during the weeklong visit, which began over the weekend.


Made him lose face. Clearly the work of anti-US military faction.


According to the defense officials, the Chinese Song-class diesel-powered attack submarine shadowed the Kitty Hawk undetected and surfaced within five miles of the carrier Oct. 26.
The incident is a setback for the aggressive U.S.-China military exchange program being promoted by Adm. Fallon, who has made several visits to China in recent months in an attempt to develop closer ties.
However, critics of the program in the Pentagon say China has not reciprocated and continues to deny U.S. military visitors access to key facilities, including a Beijing command center. In contrast, Chinese military visitors have been invited to military exercises and sensitive U.S. facilities.


Surprise, surprise...this is exactly the Chinese national character that I know...sign a contract, make all the agreements, and then fail to live up to your end of the bargain.


Additionally, military intelligence officials said Adm. Fallon has restricted U.S. intelligence-gathering activities against China, fearing that disclosure of the activities would upset relations with Beijing.


Oh, yeah, because China isn't doing anything like that to us. Dumbass admiral.


The Pentagon's latest annual report on Chinese military power stated that China is investing heavily in weapons designed "to interdict, at long ranges, aircraft carrier and expeditionary strike groups that might deploy to the western Pacific."


Well, at least they're not stupid.
Posted by: gromky || 11/13/2006 06:18 || Comments || Link || E-Mail|| [306 views] Top|| File under:
Down Under
Ex-Thai Leader says Australia ignorant
A FORMER Thai prime minister has accused Australian politicians of being ignorant and uninformed about Asia, just days before the Asia Pacific Economic Cooperation (APEC) meeting starts in Vietnam. Thailand Development Research Institute (TDRI) chairman Anand Panyarachun said western politicians, including those from Australia and New Zealand, had failed to understand the country's recent military takeover in a bloodless coup on September 19. "You say that Australia is an Asian nation and it should be well aware of what's going on in other Asian countries," Anand said. "But this (coup) is a case in point - you're not Asians yet, you have an entirely different mentality - you belong to the Western group."

His comments echo similar views held by Malaysia's former prime minister Mahathir Mohamad who earlier dismissed Australia's efforts to move closer towards Asia in the 1990s. Prime Minister John Howard and Foreign Minister Alexander Downer, both preparing to visit the region ahead of the APEC meeting in Hanoi this week, have criticised the Thai military's takeover in which Prime Minister Thaksin Shinawatra was overthrown. Thaksin had been accused of muzzling the media, abuse of power and corruption as well as human rights abuses in suppressing a Muslim insurgency in Southern Thailand and the deaths of more than 2,000 people during a drugs crackdown in 2003.
Posted by: Fred || 11/13/2006 00:00 || Comments || Link || E-Mail|| [264 views] Top|| File under:
Europe
No longer a joke – France is having to take Le Pen's threat seriously
Besides his penchant for champagne and singing outmoded French songs, far-Right leader Jean-Marie Le Pen is known to like a practical joke. So when he strode purposefully out of his private office at the National Front's presidential convention outside Paris this weekend towards the press tent, camera crews in tow, nobody seemed overly surprised when he veered off at the last minute into the lavatory.

The cameras were still rolling when he reappeared with a grin, chin jutting forth, to carry on with the presidential show. At 78, Mr Le Pen can afford such low farce: his popularity ratings have never been better.

An IFOP poll in this weekend's Le Monde showed that 18 per cent of the French say they will "definitely" vote for the National Front chief. That is nine points more than at the same period before the 2002 election, in which he horrified Europe by coming second to Jacques Chirac.

Mr Le Pen is convinced that his fifth presidential campaign since 1974 – and probably his last – will end in the ultimate electoral earthquake in April's elections: "My goal is not the second round, it's the third: the presidency," he said as he prepared the formal launch of his presidential campaign in Le Bourget, on the outskirts of Paris, yesterday.

Continued on Page 49
Posted by: anonymous5089 || 11/13/2006 08:39 || Comments || Link || E-Mail|| [307 views] Top|| File under:
Score One For Sarkozy
A crime that took place two weeks ago has aroused public opinion throughout France. The following report is based on two articles from Le Figaro, one from November 9, the other from November 11.

On October 27, at 9:00 A.M. René Dahan, a businessman from Nogent-sur-Marne, was attacked by three hooded criminals as he was getting ready to leave his home. Threatened with a magnum 357, he was struck on the head before managing to wrest the weapon from one of the intruders, who was attempting to strangle him, while his companions were tying up Mrs. Dahan. After firing one bullet that hit the ceiling, Dahan fired three more times, hitting the burglar who stumbled and fell out the window. He died shortly thereafter.

René Dahan was arrested for voluntary homicide and placed in the detention center at Fleury-Mérogis. Dahan's lawyer, Marie-Alix Canu-Bernard said he was "stunned. He's just an average citizen who suddenly finds himself behind bars." Dahan's brother Jean exclaimed: "Are you guilty for defending yourself? When you are the victim the only right you have is to die."


Teevee coverage was very biased IMHO, letting the father of the Youth killed and his pals' families blatter the usual victim creed, saying in France "no one had the right to do his own justice and they hope Justice would be fair, for one".


Now it appears that Nicolas Sarkozy has intervened to have Dahan released from prison. Chantal Dahan, the victim's wife, made the following statement: "It's the end of a nightmare that began with that terrible attack. My husband reacted heroically, legitimately defending himself. In this situation, we understand why there is an inquiry, but I am shocked that the judge ordered René's incarceration."

Pascal Clement, the Minister of Justice (known as the Keeper of the Seals), indicated that the "deeds attributed to René Dahan do not seem to conform to the notion of self-defense."


Apparently, he shouldn't have fired 4 times (he didn't realize the goblin was tagged, since there was no movie-type reactions) and pursued them... didn't he know he was supposed to lay back and submit?


Moreover, according to Oliver Geay, writing at RTL, both judges and left-wing politicians object to Sarkozy's interference in matters pertaining to the Ministry of Justice.
Posted by: anonymous5089 || 11/13/2006 07:44 || Comments || Link || E-Mail|| [282 views] Top|| File under:
France/Security: "spectacular deportations" are pointless and dangerous
In other immigration-related news, sarko, on demand from algiers, wishes to suppress the authorization for a visa needed for algerians wishing to visit France.



EXCLUSIVE/France/Security: "spectacular deportations" are pointless and dangerous while fuelling "discontent" amongst police officers

On 1st January 2007, Romanians and Bulgarians, who will have just become citizens of the expanded, 27-member European Union, will be able to move freely across the borders of EU member states, including France. Apparently this is not dissuading the Ministry of the Interior from contemplating a move to step up deportations of Romanians and Bulgarians, sometimes even to the detriment of their security, during the final weeks of 2006.

According to police officers who have contacted ESISC to denounce what has been happening, the objective of the cabinet of the Minister of the Interior is to reach the symbolic figure of 25,000 deportations per year. The reason for this choice is easy to understand: the removal of Eastern European nationals most often occurs smoothly, whereas when similar operations target North or Sub-Saharan Africans, rebellions and violence are widespread occurrences, which obviously reflects negatively on the image of police officers that the Place Bauveau wants to promote. An end to deportations of Bulgarians and Romanians as of 1st January is likely to be expressed as a 27% drop in operations pertaining to "removal from national territory."

The fact that the Ministry of the Interior is the majority's top candidate for future presidential elections is clearly not completely separate from this police pressure, which is hardly reasonable. Indeed, these operations cost quite a bit to yield an outcome that is said to be ridiculous, since, in six weeks, the borders will be open to nationals of the new member states. On 3rd November, an Air France aircraft chartered by the Ministry flew 75 Romanians with irregular immigration status to Budapest. The operation, which mobilised 86 police officers, cost about 400,000 euros.

And it is not just that the exorbitant cost of these useless operations is problematic, as they also pose a real danger. Another charter flight took off on 8th November-certainly less spectacular but considerably riskier. A DASH 8-100 operated by the French Civil Security Agency (which is joined to the Ministry of the Interior) repatriated 25 Romanians, accompanied by 25 escorts. Two DASH 8-100 aircrafts were being used as replacements for two Fokker-F27 planes employed until then as air tankers to fight forest fires and withdrawn from service. The two airplanes had been purchased from the Canadian company Conair by the Ministry of Defence on behalf of the Ministry of the Interior. They were unable to do what they were supposed to do, to the extent that the Civil Security Agency wanted to get rid of them. The Ministry of the Interior now uses them to…transport deportees. One aircraft is based in Bordeaux, while the other is based in Marseille/Istres.

According to our sources, the two airplanes did not receive flight authorisation from the Head Office of the Civil Aviation Authority and are thus "permanently exempt." Right up until the "snag"…that is likely to happen. Quickly converted in order to transport passengers, the DASH 8-100 aircrafts indeed did not meet the requirements for serving as transporters, as they were not, amongst other things, equipped with… oxygen mass. A bothersome detail for a piece of machinery that is capable of flying at altitudes of 7,620 metres (25,000 feet). If any problems should occur, babies, the elderly, and individuals in poor physical condition would thus be in danger.

Discontent amongst police officers has been exacerbated by an affair in which big money was involved: the "people being escorted to the border" were supervised by 165 UNESI (a police unit specialising in these operations) escorts and by 40 civil servants belonging to the security branch of Paris Police Headquarters. These civil servants are now up in arms because Decree 2006-781, dated 3rd July 2006, which was issued by the Ministry of the Interior and regulates mission costs, forces escorts to pay large sums in advance (round-trip tickets when deportations take place using an airliner, local travel, etc.), often pushing these government employees into debt to their banks. For police officers who earn between 1,500 and 2,000 euros per month and must often wait 3-6 months for cost reimbursements, they have simply had enough…

Without committing ourselves politically, we at ESISC have often defended the measures taken or recommended by Nicolas Sarkozy, such as when he took issue with certain magistrates for failing to be in touch with reality. But we do not think that the security policy that France urgently needs should be implemented through spectacular operations, splashy announcements, and measures that threaten the lives of both staff members and users. Especially when these measures serve no purpose other than to mechanically boost hollow statistics.


But media-savvy sarko has no achievement to boast for, for his long two-parts stint as an interior minister, so hollow stats are the way to go for him.
Posted by: anonymous5089 || 11/13/2006 07:04 || Comments || Link || E-Mail|| [272 views] Top|| File under:
MEPs save world ... from Barbados
GLENYS KINNOCK, champion of the Third World poor, is to lead 70 members of the European parliament to a Barbados resort for a conference debating development and deprivation. During the five-day trip, costing taxpayers more than £200,000, the MEPs will meet politicians from some of the world's poorest nations.

The official agenda is to address water shortages, aid and EU trade policies, but away from the conference hall delegates will indulge in some of the island's luxurious recreations.

Kinnock, who co-chairs the African Caribbean Pacific-EU (ACP-EU) joint parliamentary assembly, will be offered accommodation in the island's exquisite hotels, including the Amaryllis Beach, Tamarind Cove and Turtle Beach. Many MEPs will be "slumming it" in the Colony Club, a luscious resort that offers poolside suites with four-poster beds and four freshwater lagoons.

The former gentleman's club is billed as the perfect honeymoon location and its website portrays a tempting picture of "seven acres of palm-filled gardens on a glorious stretch of Caribbean beach". Normal rates range from $357 to $657 a night.

The assembly kicks off with a "project visit" next Sunday. According to sources at the Barbados embassy in Brussels, this is an EU euphemism for a four-hour chartered cruise aboard the Harbour Master — a 100ft ship billed as "the longest floating bar in the Caribbean". The four-deck-high "floating entertainment centre" also sports a 70ft waterslide and an onboard craft village. "It will be a relaxed thing. They shouldn't have to work too much on it," said an embassy official.

Delegates will also be able to choose between three "workshops" on Tuesday afternoon — one on the rum industry. MEPs who miss out on the trip will be handed a goody bag containing rum and other Bajan specialities. Samuel Chandler, permanent secretary for foreign trade in Barbados, said this weekend that he believed the trip was scheduled to visit the West Indies rum distillery.

Later that evening the Bajan parliament will host a reception complete with local dancers and calypso singers.

The politicians' spouses will have plenty to do too. Their programme includes water sports and a trip to the "eighth wonder of the world", Harrison's Cave, a Ÿ-mile-long limestone cavern. "We can't just have them sitting round. While their husbands are at work, the spouses can play," said Chandler.

However, he declined to give details of the rest of the entertainment programme. "We consider our hospitality private. We do not need to publicise it because it can give the wrong impression with different audiences," he said. Despite the free hospitality, MEPs are entitled to claim a further £90 a day in expenses.

The ACP-EU assembly first met in 2000 to bring together MEPs with their counterparts from Africa, the Caribbean and the Pacific to talk about democracy, trade and human rights. It has no executive authority. The twice yearly meeting, which rotates between Europe, Africa and the Caribbean, has become renowned for its lavish treatment of MEPs. The 70 members expected in Barbados will be accompanied by 84 officials, including 30 interpreters.

The appeal of Barbados has lured unusually large numbers of delegates. Only 52 attended a meeting in 2004 in the Hague, 54 went to Edinburgh and 55 on the trip to Mali last year.

Seven British MEPs, are expected to attend and last week one explained they had "no choice" about the location. "Everybody laughs when they hear it's in Barbados," said Fiona Hall, a Lib Dem MEP. "But why shouldn't they organise the meeting in the Caribbean just because of European sensitivities?" Kinnock, who is married to Lord Kinnock,and her spokesman declined to returns calls.
Posted by: tipper || 11/13/2006 00:24 || Comments || Link || E-Mail|| [445 views] Top|| File under:
Home Front: Politix
Lieberman calls himself "Independent Democrat" for now... won't say no to future switch
Sen. Joe Lieberman on Sunday repeated his pledge to caucus with Senate Democrats when the 110th Congress convenes in January, but refused to slam the door on possibly moving to the Republican side of the aisle. Asked on NBC's "Meet the Press" if he might follow the example of Sen. Jim Jeffords of Vermont, who left the Republicans in 2001 and became an independent, ending Republican control of the U.S. Senate, Lieberman refused to discount the possibility.

"I'm not ruling it out but I hope I don't get to that point," he said. "And I must say -- and with all respect to the Republicans who supported me in Connecticut -- nobody ever said, 'We're doing this because we want you to switch over. We want you to do what you think is right and good for our state and country,' and I appreciate that."

And more from the Seattle Post-Intelligencer:

In an e-mail message late Thursday, Lieberman's spokesman said the senator will begin his new term as a Democrat. The senator is in line to become chairman of the Homeland Security and Governmental Affairs Committee.

Interesting.



"I'm going to caucus with the Democrats both because it's good for my constituents in Connecticut, because I retained my seniority, I become a committee chair, but also I want to continue to work to bring the party back to its historic traditions of strength on national security, foreign policy and innovation and progress in domestic policy," Lieberman said Sunday.
Posted by: trailing wife || 11/13/2006 00:34 || Comments || Link || E-Mail|| [400 views] Top|| File under:
Israel-Palestine-Jordan
Arafat memorial: 14 hurt in stage collapse
A wooden stage collapsed during a memorial for Yasser Arafat on Sunday, lightly injuring 14 people, including the sister of the late Palestinian leader.

Thousands of people attended Sunday's memorial in a Gaza City field to remember Arafat, who died on Nov. 11, 2004, after a sudden, rapid decline in his health. The crowd waved yellow flags of the Fatah Party, which Arafat founded and led for four decades, singing folk songs and having gun sex firing guns in the air. In the middle of one song, the makeshift wooden stage created for the event collapsed, silencing the crowd for nearly a minute before the singing continued. The head of the Presidential Guard, an elite security unit, and Arafat's sister, Khadija, were among those hurt in the collapse, officials said.
Posted by: Fred || 11/13/2006 00:00 || Comments || Link || E-Mail|| [259 views] Top|| File under:
Science & Technology
Avian Flu Drug Tamiflu May Get 'Abnormal Behavior' Label
Doctors and parents should watch for signs of bizarre behavior in children treated with the flu drug Tamiflu, federal health officials suggested Monday in citing an increasing number of such cases from overseas.

Food and Drug Administration officials still don't know if the more than 100 new cases, including three deaths from falls, are linked to the drug or to the flu virus - or a combination of both. Most of the reported cases involved children.

Still, FDA staff suggested updating Tamiflu's label to recommend that all patients, especially children, be closely monitored while on the drug. They also acknowledged that stopping treatment with Tamiflu could actually harm influenza patients if the virus is the cause of delirium, hallucinations and other abnormal behavior, such as aggression and suicidal thoughts.

The FDA's pediatric advisory committee is to discuss the recommendation Thursday. The FDA isn't required to follow the advice of its outside panels but usually does. An FDA spokeswoman did not immediately return a call seeking comment.

The meeting comes a year after the same panel of outside experts rejected linking Tamiflu to reports of 12 deaths in Japanese children since 2000 and voted against changing the drug's label to suggest any such concern. At that time, however, the committee did recommend that the FDA continue to monitor the drug's safety and return a year later with an update.

The panel's decision after reviewing the new update is likely to be closely watched, since Tamiflu could play an important role in an outbreak of bird flu. The drug doesn't prevent flu but can reduce the length and severity of its symptoms.

Most of the 103 new cases of bizarre behavior are from Japan, where the number of Tamiflu prescriptions is about 10 times that in the United States, with more than twice the population.

The new cases occurred during a 10-month period, between Aug. 29, 2005, and July 6, 2006. The tally marks a sharp increase to the 126 similar cases logged over the more than five years between the drug's approval in 1999 and August 2005, the FDA said.

The Japanese Tamiflu label now warns that disturbances in consciousness, abnormal behavior, delirium, hallucination, delusion and convulsion may occur. It also recommends patients be carefully monitored and the drug stopped if any abnormality is observed.

Even though severe cases of the flu can spark those conditions, the number and nature of the cases - along with comments from doctors who believe the abnormal behavior was associated with the drug - keep the FDA from ruling out Tamiflu as the cause, according to agency documents.

For that reason, the proposed changes would bring the U.S. label more in line with the Japanese one, and warn of abnormal behavior and recommend that patients, especially children, be closely monitored. However, the proposed U.S. version would recommend treatment be stopped only on a doctor's advice.

FDA staff called the proposed changes "prudent," since U.S. Tamiflu use could jump to Japanese levels. The current U.S. label mentions only "seizure and confusion" seen in some patients.

Tamiflu is made by the Swiss pharmaceutical company Roche Holding AG. A Roche spokesman did not immediately return messages seeking comment. Previously, Roche has cited studies from the United States and Canada that show the death incidence rate of influenza patients who took Tamiflu was far below those who did not.

Tamiflu is one of the few drugs believed effective in treating bird flu, which health officials fear could spark a pandemic should it mutate into a form easily passed from human to human.
Posted by: Anonymoose || 11/13/2006 16:05 || Comments || Link || E-Mail|| [269 views] Top|| File under:
Home Front: Culture Wars
Meet "Shut UIp and Sing" Producer, Insano
Not satisfied with producing a huge loser in the box office, the producer of the Dixe Chicks film comes out and states why the Dixie Chick are irrelevant in country music today. Here's your rope, dear, and there's enough for the Dixe Chick ,too. Just allow me time to get my popcorn...


What a difference three years makes. What a difference an unjust war makes.

In 2003, on the eve of war, Natalie Maines said the twelve words that shook her world: "Just so you know, I'm embarrassed that the President is from Texas." It's hard to imagine, in the wake of the Democratic takeover of Congress, the resignation of Donald Rumsfeld and rejection of the Bush agenda, that those twelve words could set off the firestorm they did.


There was no firestorm. Just a poof! and then no country msuic career for the Dixie Chicks. Ever.


Three years ago, the war machine was in full gear. Lies about Iraq were being sold to the United Nations and the American people. The cowboy mentality of "you are with us or against us" was coming from the highest offices in the land. Speaking out was aligned with treason, and artists, academics and everyday people - from bloggers to librarians - found themselves caught in the crossfire.


Fact: The Iraq military spent 12 years firing on American and allied aircraft, that alone justified continuing the Iraq war. Fact: We know now that Saddam was still trying to build a nuke bomb right up until the invasion. The only lies being promugated are the lies that said this war of liberation is based on lies.


Looking back across these three years, we can see the value of speaking from your heart and standing up for what you believe. Just look at Rush Limbaugh, who admitted after the Republican defeat that he felt "liberated" for no longer having "to have to carry the water for people who I don't think deserve having their water carried."

Compare that to Natalie Maines, the Dixie Chicks and their fans all three of them who stood their ground and fought for what they truly believe over these tumultuous years. Feeling liberated from your lies, Rush? How much better it feels to live a genuinely liberated life.


Whoa. Nice going. You managed to compliment and condemn someone in the same sentance. Oh if only we could have more than two years of this...


Of course, while much has changed over the past three years, we're not out of the water yet. Just two weeks ago, both NBC and the CW network banned advertisements for Shut Up and Sing because, in the words of NBC, they were "disparaging to the President." Considering that policy, I was surprised to see the network didn't black out their entire election coverage last Tuesday.


They were too busy shilling for the left to "black out" news of the election


All joking aside, NBC's actions only fueled the fears that many of us have that the rights we always took for granted are slipping away.


No, sweetie; that's your sanity slipping away. Your rights are fine.


I've always considered Shut Up and Sing to be a story about transformation, and now I think that's truer than ever before. It's not only a story about the transformation of these three incredible women and musicians, but also a story of a nation in transformation. We have gone through so much over the past three years - from feeling helpless and ignored in the rush to war, to feeling disdain and despair for the polarized political climate, to now feeling like we might finally be on the right track again.


Rush to war? After three solid months of debate, and that is a rush to war? Hoping to become engaged to marry anytime this century? Let's not "rush" into it.


But no matter who sets the agenda in Washington, real change will only happen if it comes from the big mouths and stomping feet of everyday people, artists, students, teachers, moms and dads. One thing we can learn from the Dixie Chicks' experience is that when you speak from the heart, people will have your back, and you'll have nothing to regret.


That's true. That's why it is so important to retreat in a war we are winning. it is speaking from the heart: We hate America there there is plenty we will not sacrifice for our homeland. Loud and clear, dearie
Posted by: badanov || 11/13/2006 11:31 || Comments || Link || E-Mail|| [279 views] Top|| File under:
Who's in the News
98
[untagged]
Bookmark
E-Mail Me
The Classics
The O Club
Rantburg Store
The Bloids
The Never-ending Story
Thugburg
Gulf War I
The Way We Were
Bio
Merry-Go-Blog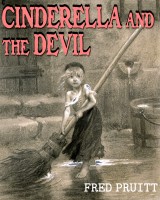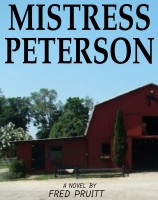 On Sale now!


A multi-volume chronology and reference guide set detailing three years of the Mexican Drug War between 2010 and 2012.

Rantburg.com and borderlandbeat.com correspondent and author Chris Covert presents his first non-fiction work detailing the drug and gang related violence in Mexico.

Chris gives us Mexican press dispatches of drug and gang war violence over three years, presented in a multi volume set intended to chronicle the death, violence and mayhem which has dominated Mexico for six years.
Click here for more information


Meet the Mods
In no particular order...


Steve White
Seafarious
Pappy
lotp
Scooter McGruder
john frum
tu3031
badanov
sherry
ryuge
GolfBravoUSMC
Bright Pebbles
trailing wife
Gloria
Fred
Besoeker
Glenmore
Frank G
3dc
Skidmark
Alaska Paul



Better than the average link...



Rantburg was assembled from recycled algorithms in the United States of America. No trees were destroyed in the production of this weblog. We did hurt some, though. Sorry.
100.24.113.182