Six .32 Slugs Fail to Crack Brazil Nut



No, the dame's not crazy, but you don't get a chance to post headlines like this every day. My bet's on wet powder or old ammunition.


Shot in the head 6 times, she survives

A 21-year-old woman was released from a hospital a day after she was shot in the head six times in an attack police blamed on her ex-husband. "I know this was a miracle," she said. "Now I just want to extract the bullets and live my life."


They would make a nice necklace. Sort of like the strings of human teeth worn by those voodoo queens.


Doctors could not explain how she survived, saying the .32-caliber bullets didn't penetrate her skull and didn't even need to be immediately extracted.


Cue Elvis' "Hard Headed Woman".
Posted by: Zenster || 11/13/2006 12:46 || Comments || Link || E-Mail|| [303 views] Top|| File under:
Raid here ends girl's captivity as a sex slave
Rat bastards. Flogging followed by hanging is the proper punishment.

She is known in federal court documents only as "S.M.C." At the age of 13, they say, she was smuggled into the U.S. from Oaxaca, Mexico, the first leg of a horrific journey that led her to a Harding Place area apartment. There she was beaten, raped and forced into a life of prostitution — an ordeal requiring her to have sex with as many as 40 men a day.

This week federal authorities said they arrested two people and charged them with the sex trafficking of children. Juan Mendez and Cristina Andres Perfecto, both of Nashville, were named Thursday in a complaint filed in federal court in Memphis.

Federal officials in Memphis, who began the investigation, and Metro police, who assisted in a raid at the Harding Place area apartment last week, said it is the first case to their knowledge involving children smuggled into the country to be forced into the sex trade. "Obviously, we're concerned about it, and it's certainly our intention to keep this investigation going," said Lee Anne Jordon, spokeswoman for the U.S. Attorney's office in Memphis.

Investigators will be as aggressive as possible to stop the trafficking, Jordon said. Federal authorities said it's too early to tell how large the ring was or whether all perpetrators have been found.

Continued on Page 49
Posted by: anonymous5089 || 11/13/2006 10:56 || Comments || Link || E-Mail|| [426 views] Top|| File under:
Dead man fine scam: 120 arrested
Police have arrested 120 people across NSW over an alleged scam that blamed traffic and parking infringements on a dead person and an interstate resident to avoid paying the fine.


Hey, that's funny, one of the most well-known french gangsta rapper turned trotskyst fellow traveller did the exact same thing for quite some time, it was just revealed yesterday. Brilliant!


Strike Force Kindilan has identified 238 people who allegedly submitted false statutory declarations to avoid the fines after an audit by the State Debt Recovery Office. Police allege the offenders used one of two people on the documents - one person who is dead and the other who lives interstate. It is estimated the fines totalled $80,000.

A weekend operation by police officers from 42 local area commands arrested 120 people in relation to the alleged scam. Police charged 76 people with a total of 150 offences, all of whom were bailed to appear in court at a later date. "These offences amount to fraud, and, if proven, those involve could face stiff penalties including imprisonment," Superintendent Daryl Donnolley said.
Posted by: anonymous5089 || 11/13/2006 07:24 || Comments || Link || E-Mail|| [281 views] Top|| File under:
Axeman attacks monks at prayer
A German man attacked two monks with a hatchet during a service in the city of Trier, say police.

The 49-year-old interrupted evening prayers yesterday and was asked to leave the chapel, whereupon he pulled an axe from a plastic bag and set about the monks.

A 75-year-old brother sustained head injuries and a 45-year-old monk suffered wounds to his face. Neither man's life was in danger.

Their assailant, a resident of Trier in western Germany, has been committed to a psychiatric hospital.
Posted by: anonymous5089 || 11/13/2006 07:12 || Comments || Link || E-Mail|| [295 views] Top|| File under:
-Short Attention Span Theater-
French maker markets world's most expensive Champagne - Not sold in France

The world's most expensive champagne


Obviously only for suckers and Bozos. Got your grille and bling? We've got your bubbly for you. These greedy bastards won't even sell it in France, that should tell you everything. As it is, Dom Perignon is only worth trying in order to judge other Champagnes. Mumms Cordon Rouge or Moet & Chandon's White Star Imperial will get you there just fine for well under $50.00. Many California sparklers hold their own against French imports rather well.


Pernod Ricard is launching a new champagne at a price that will make Cristal and Dom Perignon look like two-buck Chuck,
Interesting to note how Two-Buck Chuck routinely wins gold in its price category every year at the San Francisco Wine Competition. You want to try something fabulous? Get yourself a bottle of Thomas Fogarty's dry Alsatian-style Gewurtztraminer. At $16.00 a bottle, it is his least expensive release, yet it took double gold in the 2005 SF Wine Competition. This is a remarkable wine that will totally blow your mind. Nothing like the usual German soda pop and not a trace of the fruit-forward yuppie Pepsi-palate that has poisoned so many once good California wines.
as $400 per bottle price tags seem small when compared to this one. The wine and spirits group said that it would be launched under their Perrier Jouet Belle Epoque brand and it will be priced at $1,270 (€1,000) per bottle. This makes it the most expensive champagne in the world. Unfortunately, aside from the price tag, the company was fairly quiet about the other details of the release, though chairman Patrick Ricard did say "We won't do many cases and won't be offering it in France." The group is actively pursuing ways to increase the perception of their brands as very upmarket, so perhaps this will be the first of many releases from the company. Regardless it will certainly set a benchmark in the champagne industry.


Only for chumps. Save your money and get some fine caviar to go with your less costly Champagne.
Posted by: Zenster || 11/13/2006 13:16 || Comments || Link || E-Mail|| [267 views] Top|| File under:
Strong earthquake shakes northern Argentina
WASHINGTON - A strong earthquake of 6.7 magnitude shook northern Argentina's Santiago del Estero province, with no immediate reports of injuries or damage, the US Geological Survey reported. The temblor, as measured on the open-ended Moment Magnitude scale, struck at 10:26 pm (2:02 GMT Monday), with its epicenter located 212 kilometers (130 miles) northeast of Santiago del Estero city, at a depth of 550 kilometers (342 miles), the service said.


No one died? No injuries? Must not have Paki or Iranian construction standards in Argentina. Who knew?
Posted by: Steve White || 11/13/2006 00:00 || Comments || Link || E-Mail|| [290 views] Top|| File under:
Africa Subsaharan
Rwanda: Catholic Nun Jailed for 30 yrs in genocide case
(SomaliNet) A Rwandese traditional gacaca court has sentenced a Catholic nun Theophister Mukakibibi, to 30 years in jail for helping militias kill hundreds of people hiding in a hospital during Rwanda's 1994 genocide, AP reported.

The court sentenced the nun for helping Hutu militiamen to kill ethnic Tutsis seeking refuge from the slaughter in Butare hospital, where she worked. "She was responsible for selecting Tutsis and would throw them out of the hospital and the militia would then kill them," said Jean Baptiste Ndahumba, president of the local gacaca court in Butare town. "This nun was organizing people to be killed."
Posted by: Steve White || 11/13/2006 00:02 || Comments || Link || E-Mail|| [410 views] Top|| File under:
Fifth Column
Texas Town Joins Illegal-Immigrant Trend
FARMERS BRANCH, Texas — This Dallas suburb could become the first city in Texas to adopt a sweeping ordinance intended to keep out illegal immigrants, a cause for concern among its large minority population.

More than 50 municipalities nationwide have considered, passed or rejected laws banning landlords from leasing to illegal immigrants, penalizing businesses that employ undocumented workers and making English the local official language.

Susie Hart, who grew up in Farmers Branch, said during a recent demonstration outside City Hall, "The education system is tanking, health care has gone through the roof, everybody is bilingual."

The measure is expected to be submitted to the council on Monday, but there was no indication when it might be put to a vote.

Since 1970, Farmers Branch has changed from a small, predominantly white bedroom community with a declining population to a city of almost 28,000 people, about 37 percent of them Hispanic, according to the census. It also is home to more than 80 corporate headquarters and more than 2,600 small and mid-size firms, many of them minority-owned.

The local debate over illegal immigration began in August and spawned demonstrations by both sides of the issue. Council members adopted a resolution criticizing the federal government for not aggressively addressing the issue.

The Farmer's Branch proposal follows a vote this year in Hazleton, Pa., to fine landlords who rent to illegal immigrants, deny business permits to companies that employ them and require tenants to register and pay for a rental permit. However, a federal judge temporarily blocked enforcement of the Hazleton ordinance while he considers a lawsuit against the town by the Puerto Rican Legal Defense and Education Fund, the American Civil Liberties Union and other groups.

More than a dozen other Pennsylvania cities have taken up similar ordinances, as have several others in the South and a handful in California.

Many of the towns and counties have based their ordinances on a model provided by the Immigration Reform Law Institute, which favors limits on immigration and is affiliated with the Federation for American Immigration Reform.

And in North Carolina Gaston County: No funds for illegal residents
Gaston County commissioners have directed county officials to stop funding programs for undocumented immigrants in what marks the Charlotte region's most aggressive measure against illegal immigration. The resolution, passed Thursday by the all-Republican board, blames people living here illegally for a variety of social ills, and also orders county officials to limit their ability to live and work in the county. The resolution also directs county departments not to contract with companies that hire illegal immigrants, and it calls for a limit on the number of people who can live in rental homes.

More than half of the estimated 600,000 Hispanics in the North Carolina are believed to be in the country illegally. According to 2005 Census Bureau figures, about 9,500 Hispanics live in Gaston County, which has a population of about 196,000.
Posted by: trailing wife || 11/13/2006 01:05 || Comments || Link || E-Mail|| [402 views] Top|| File under:
Home Front: Politix
Hells Angels, state face off in bidding war for clubhouse
It was Abe Lincoln who said, "A house divided against itself cannot stand."

Now, the Arizona Attorney General's Office and the Hells Angels Motorcycle Club are testing that theory in a bidding war for the bikers' clubhouse in Phoenix. State prosecutors, who obtained a half interest in the property under forfeiture laws, are competing with the outlaw club's Cave Creek Charter to buy the house through a court-ordered auction.

Sonny Barger, a co-founder of the Hells Angels and member of the Cave Creek outfit (which is really in Phoenix), said the whole thing seems crazy: "Somebody in the state wants to say they threw us out of the clubhouse, even if they've got to buy it to prove it. Where do they get the money to do that?"

Continued on Page 49
Posted by: Anonymoose || 11/13/2006 07:18 || Comments || Link || E-Mail|| [442 views] Top|| File under:
Dead N.C. candidate easily wins election
MONROE, N.C. -- A candidate for a county board who appeared in newspaper ads the weekend before the election sailed to victory with 12,000 votes - despite being dead for a month.


Normally it's the dead who do the voting...

Sam Duncan was the top vote-getter Tuesday for two seats on Union County's Soil and Water Conservation board. Although county elections officials knew of Duncan's death, no one told the voters. "We are instructed that it's not our job to do that," said Shirley Secrest, elections director. The Democratic Party ran newspaper endorsement ads about Duncan and literature distributed near the polls included his name. Party officials said they didn't know Duncan had died.

Former sheriff Frank McGuirt said he was one of the voters who helped Duncan edge out the sitting chairman who had served for about a dozen years. "I was shocked to know that poor Sam was gone," McGuirt said. "I guess I had just missed that obituary."

Duncan's seat will be filled by appointment, officials said.
Posted by: Fred || 11/13/2006 00:00 || Comments || Link || E-Mail|| [457 views] Top|| File under:
Syria-Lebanon-Iran
Iranian actress's video causes outrage
She has been dubbed Iran's Paris Hilton after appearing in a sex video on the internet. But while Paris's exploits propelled her to worldwide stardom, Zahra Amir Ebrahimi faces ruin, a public lashing and even a jail term, according to a report in Daily Mail.

Ebrahimi is one of the best-known actresses in the strict Islamic country and made the 20-minute sex tape privately with her boyfriend on a camcorder at the flat they shared two years ago. Unbeknown to her, it was posted on the internet and widely released as a DVD - angering millions in Iran. Her boyfriend, who has not been named by the authorities in Tehran, is suspected of distributing the material illegally. He has fled to Dubai and if caught and returned, faces three years in jail and a £6,000 fine for offending public morality, the newspaper reports.

Now 25-year-old Ebrahimi faces the disgrace of a court case, has been dropped from the top-rated soap where she played a morally upstanding young woman, and has been forced to deny rumours she attempted suicide, the newspaper report says.

Ebrahimi said this week: "I just want to tell my country's people I am alive. I am thinking about the strength of Iranian women and will defend the respect of the girls and women of my nation." While she has not been officially named in Iran, her name is on everyone's lips as her identity has become common knowledge through internet chat rooms, the newspaper reported.
Posted by: Fred || 11/13/2006 00:00 || Comments || Link || E-Mail|| [315 views] Top|| File under:
Home Front: Culture Wars
Locals appreciate the troops
Pittsburgh store donates 120 wedding gowns to vets

A formalwear store gave away 120 new wedding gowns to women in the armed forces, veterans, or who are engaged to past or present servicemen.

Pete Scolieri, who owns One Enchanted Evening in the Pittsburgh suburb of Pine Township with his wife, Linda, said they wanted to show support for the troops. They decided on the giveaway after hearing of similar giveaways by other shops elsewhere in the country. "I don't care if you're a Republican, a Democrat, an independent - everybody tries to put that on their sleeve," he said. "But it's just a matter of hey, these guys are over there, whether they want to or not, whether they believe in the cause or not. So how can we give something to them?"

Casper, WY Students thank veterans for service

The parade of veterans representing service from World War II through Operation Iraqi Freedom streamed into the gym, where students, from what a school administrator could recall, gave them the first spontaneous burst of applause since Centennial Junior High School started its annual Veterans Day ceremony in 2002. prompted by the Sept. 11 attacks.

The school wanted to give something back to veterans but also wanted something from them: a chance to teach the students about citizenship and their country.

When it was time to begin, the principal raised up her arm to shush the students. The orchestra played, the choir sang an upbeat national anthem, and a specially chosen ninth-grader introduced the mayor to the crowd.

Renee Burgess had a request for the students. When they see a veteran, at the mall or at a restaurant, go up, and shake their hand and say thank you. "They'll know what you mean," Burgess said. The gesture will show the young people, Burgess said, a feeling of gratitude. "If you just say it one time, you'll understand."

Two girls, who later read essays on "What America Means to Me," handed a carnation to each veteran, and the students applauded as each name was read. Several teachers, the assistant principal and the school's head custodian stood to receive their flowers.

Then the ninth-grade emcee, John Stefansen, asked "that you take the next few minutes to reflect on those who have served, and those who are serving today." The band played "Amazing Grace," which is not easy to do on a brass instrument if you are 12.

And Principal Valerie Broughton had a request, in return, for the veterans. "I would like you to go out into the community today, and say you were just with 650 teen-agers who were respectful during a very solemn ceremony."
Posted by: trailing wife || 11/13/2006 01:22 || Comments || Link || E-Mail|| [290 views] Top|| File under:
Who's in the News
98
[untagged]
Bookmark
E-Mail Me
The Classics
The O Club
Rantburg Store
The Bloids
The Never-ending Story
Thugburg
Gulf War I
The Way We Were
Bio
Merry-Go-Blog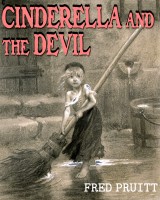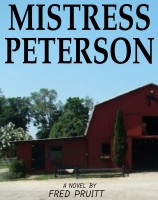 On Sale now!


A multi-volume chronology and reference guide set detailing three years of the Mexican Drug War between 2010 and 2012.

Rantburg.com and borderlandbeat.com correspondent and author Chris Covert presents his first non-fiction work detailing the drug and gang related violence in Mexico.

Chris gives us Mexican press dispatches of drug and gang war violence over three years, presented in a multi volume set intended to chronicle the death, violence and mayhem which has dominated Mexico for six years.
Click here for more information


Meet the Mods
In no particular order...


Steve White
Seafarious
Pappy
lotp
Scooter McGruder
john frum
tu3031
badanov
sherry
ryuge
GolfBravoUSMC
Bright Pebbles
trailing wife
Gloria
Fred
Besoeker
Glenmore
Frank G
3dc
Skidmark
Alaska Paul



Better than the average link...



Rantburg was assembled from recycled algorithms in the United States of America. No trees were destroyed in the production of this weblog. We did hurt some, though. Sorry.
100.24.113.182