Arabia
Saudi Arabia: Iraq major terror base
Saudi Arabia's interior minister on Sunday called Iraq a major base for terrorism, a sign of growing concerns in this oil-rich kingdom over its violence-plagued neighbor. "There is no doubt that Iraq now forms a main base for terrorism," Saudi Interior Minister Prince Naif told the pan-Arab Al-Arabiya television station in the kingdom's capital.

Prince Naif said that the situation in Iraq is deteriorating daily, and the country has become a threat in the region. "The situation in Iraq is changing day after day, and this situation has numerous threats," he said before his departure to the United Arab Emirates to attend a meeting to discuss security issues in the Gulf states. "We are going to deal as one department," he said, according to the official Saudi Press Agency.

There is growing alarm in the region over the situation in Iraq, where US forces are struggling to prevent Sunni-Shi'ite violence from escalating to full-scale civil war. Saudi Arabia has been moving forward with plans to build a fence along its frontier with Iraq to prevent militants from crossing the border. Prince Naif also said that Saudi youth were being lured to fight in Iraq by some parties.

US and Iraqi officials have long complained about Saudi extremists crossing into Iraq to join the battle against American and coalition forces. US officials announced last April that Saudis were among the top five nationalities among foreign fighters captured by coalition forces in Iraq.
Posted by: Fred || 11/13/2006 00:00 || Comments || Link || E-Mail|| [299 views] Top|| File under:
Britain
UK mulls hate law reform as far-right leader cleared
Britain's racial and religious hatred laws may need reform after a court cleared a far-right leader for the second time this year over a speech in which he called Islam a "wicked, vicious faith", ministers said. Nick Griffin, leader of the British National Party, was found not guilty on Friday of inciting racial hatred during secretly filmed speeches in 2004.



"If you say Islam is wicked and evil and there is no consequence from that whatsoever, what is being said to young Muslim people in this country is that we ... are anti-Islam."

Two senior ministers said the comments had upset most Britons and British Muslims needed reassurance that the laws would protect them. "Any preaching of religious or racial hatred will offend mainstream opinion in this country and I think we have got to do whatever we can to root it out," the Chancellor (Finance Minister) Gordon Brown told the BBC. "If that means that we have to look at the laws again, I think we will have to do so." Constitutional Affairs Secretary Charles Falconer said the country had to show it would not tolerate attacks on Islam. "If you say Islam is wicked and evil and there is no consequence from that whatsoever, what is being said to young Muslim people in this country is that we ... are anti-Islam," he told the BBC.

Of Britain's 60 million people, some 1.6 million are Muslims.
Posted by: Fred || 11/13/2006 00:00 || Comments || Link || E-Mail|| [283 views] Top|| File under:
S Korea Refuses to Join Stop & Search of N Korean ships for WMD
THE South Korean Government has defied American pressure and refused to join a stop-and-search campaign against North Korean weapons of mass destruction proliferation. It is the second rebuff from Roh Moo-hyun's administration to US efforts to organise purposeful sanctions in retaliation for Pyongyang's October 9 nuclear bomb test and again exposes disagreement among the frontline states about how to deal with the rogue regime. A meeting of senior government officials convened at the weekend by Prime Minister Han Myung-sook decided the Seoul administration would not participate in the US-led Proliferation Security Initiative.

The US and allies such as Australia and Japan regard the PSI as a primary tool of international sanctions against North Korean nuclear and missile proliferation authorised by UN Security Council Resolution 1718. However, South Korea and China question the legality of PSI activities and the North Koreans have warned they will treat an attempt to interdict one of its vessels as an act of war. Resolution 1718 calls for "inspection of cargo to and from" North Korea but does not specify how, or under what authority, that should be done.

South Korea is officially an observer-member of the PSI, launched in 2003, but conspicuously does not participate in its activities for fear of antagonising the North Korean regime.

The Roh administration's refusal to make a meaningful contribution to the PSI -- following its rejection of US demands to withdraw from two "inter-Korean" development projects, Kaesong industrial park and the Mt Kumgang resort -- will deepen alienation between the White House and the Blue House. The South Koreans believe the Bush administration pays insufficient regard to the economic and humanitarian costs -- and the risk of military attack on Seoul -- if the Kim regime starts to collapse under external pressure.

America will be further antagonised by comments attributed to South Korean officials expressing hope that the removal of hardline US defence secretary Donald Rumsfeld and the hammering the Republicans took in last week's congressional elections will oblige the White House to take a more accommodating stance on North Korea.

US officials are also unhappy about Blue House security adviser Song Min-soon becoming Foreign Minister this week to replace Ban Ki-moon, who finished work on Friday before assuming his new post as UN Secretary-General. Mr Song, who was a participant in the weekend's decision-making, is one of the drivers of engagement and an outspoken critic of US foreign policy.
Posted by: trailing wife || 11/13/2006 00:46 || Comments || Link || E-Mail|| [339 views] Top|| File under:
Europe
Czechs foiled N Korea nuclear purchase last year -- three times
The Czech secret service (BIS) disrupted three attempts last year by North Korea to purchase special equipment needed for nuclear arms production, Czech media reported.

"Last year our service halted three export deals headed for North Korea, in particular special machine tools, their components and spare parts," BIS spokesman Jan Subrt told the CTK news agency. North Korea is said to have been looking to buy special machine tools that would enable it to produce smaller nuclear weapons. Subrt said the equipment sought by North Korea could be used in the arms industry for the production of both conventional and nuclear weapons and their launchers. Czech Television, quoting a BIS source, said that after the first attempt to buy the equipment failed, North Korea tried to make the purchase via a third country, but was thwarted again.
Posted by: trailing wife || 11/13/2006 00:24 || Comments || Link || E-Mail|| [303 views] Top|| File under:
Rosie O: '"Don't fear terrorists, they're just moms and dads"
TV host Rosie O'Donnell says there's no reason for Americans to fear terrorists because they are just moms and dads like us. On her ABC show "The View" last Thursday, the shoot-from-the-lip actress-comedienne explained in less-than Rooseveltian fashion that Americans have nothing to fear but fear itself.

"Faith or fear, that's your choice," she told co-host Elizabeth Hasselbeck and panelists including Barbara Walters and Beverly Sills. "You can walk through life believing in the goodness of the world, or walk through life afraid of anyone who thinks different than you and trying to convert them to your way of thinking. And I think that this country ... ."

To which Hasselbeck interjected: "Well, I'm a person of faith, so I, but I also believe ... ."

"Well then, get away from the fear," interrupted O'Donnell. "Don't fear the terrorists. They're mothers and fathers."

O'Donnell also said few were willing to speak out against the Iraq war in the beginning because, "people were blacklisted. We were close to the McCarthy era, where if you said that you were against the policies of the administration, you were called unpatriotic."


Remind us, Rosie, exactly who was blacklisted?

On Sept. 12, O'Donnell said on the show "radical Christianity is just as threatening as radical Islam in a country like America."
Posted by: anonymous5089 || 11/13/2006 11:06 || Comments || Link || E-Mail|| [507 views] Top|| File under:
Pelosi backs Murtha as majority leader
Endorsement adds to power struggle, as other Dems support Hoyer's bid
Rep. Nancy Pelosi, in line to become speaker of the House, stepped into a postelection power struggle among fellow Democrats on Sunday with a letter of support for Rep. Jack Murtha in the race to pick a majority leader. "Your presence in the leadership of our party would add a knowledgeable and respected voice to our Democratic team," Pelosi, D-Calif., wrote Murtha. The Pennsylvania lawmaker is widely viewed as an underdog in a two-man race with Maryland Rep. Steny Hoyer in this week's leadership elections.

Murtha issued a statement saying, "I am deeply gratified to receive the support of Speaker Pelosi, a tireless advocate for change and a true leader for our party and our country."

Hoyer has been second-ranking in the Democratic leadership behind Pelosi the past four years. He issued a statement saying he was confident he would win the race. "Nancy told me some time ago that she would personally support Jack. I respect her decision as the two are very close," Hoyer's statement said.

Pelosi and Hoyer have long been rivals within the party caucus, while she and Murtha are allies of long standing.


Rest at link.
Posted by: ed || 11/13/2006 00:30 || Comments || Link || E-Mail|| [341 views] Top|| File under:
Home Front: WoT
Democrats push for Iraq withdrawal
DEMOCRATS, who won control of the US Congress, said today they would push to begin withdrawing American troops from Iraq in the next few months. "First order of business is to change the direction of Iraq policy," said Senator Carl Levin, a Michigan Democrat expected to be chairman of the Senate Armed Services Committee in the new Congress that convenes in January. The Iraqi government must be told that US presence was "not open-ended and that, as a matter of fact, we need to begin a cut-and-run phased redeployment of forces from Iraq in four to six months", Senator Levin said on ABC's This Week.

President George W. Bush has insisted that US troops would not leave until Iraqis could take over security for their country, and has repeatedly rejected setting a timetable for withdrawal, saying that would only embolden the insurgents. However, the White House said Mr Bush was open to new ideas and the President would tomorrow meet the bipartisan Iraq Study Group expected to recommend alternative policies in its final report.
Posted by: Fred || 11/13/2006 00:00 || Comments || Link || E-Mail|| [282 views] Top|| File under:
India-Pakistan
MMA votes to open muttawa dept?
PESHAWAR, Pakistan - Lawmakers from an Islamic coalition ruling Pakistan's deeply conservative northwest on Monday approved a law to set up a Taliban-style department to suppress everything vice. The law establishes a unit led by an Islamic cleric to promote virtue and eliminate vice, with a separate police force to implement its orders. According to the legislation, the department would help fight government corruption, eliminate child labor and ensure rights for women and religious minorities.

The province's governor must sign the law, and it was not immediately clear when the legal procedure would be completed. The assembly passed the same bill last year despite the opposition of the central government. But the provincial governor had refused to sign it into law, objecting that it aimed to set up a parallel police system. The Supreme Court subsequently proposed amendments, and on Monday provincial Law Minister Malik Zafar Azam reintroduced the amended bill for debate.

Sixty-six members from the Mutahida Majlis-e-Amal or United Action Forum coalition ruling the North West Frontier Province voted for the Hisbah, or Accountability Law, while about 30 opposition members abstained. "Dictatorship by clerics is not acceptable," chanted female opposition lawmaker Begum Nighat Yasmin Aurakzai, denouncing the measure. Provincial Chief Minister Akram Khan Durrani hailed the new law. "We had promised an Islamic system to the nation and approval of the Hisbah Bill is an important step in that direction," Durrani said in the assembly after the bill was passed. Lawmakers from his ruling alliance chanted, "God is great."

The proposed accountability department recalls the feared Vice and Virtue police of Afghanistan's former Taliban regime, which barred women and girls from school and work, and banned nearly all forms of entertainment under its strict interpretation of Islamic laws. The Taliban police would beat women if they ventured out of their homes uncovered and publicly punished men for not offering prayers or growing beards. The cleric leading the proposed department in Pakistan would be supervised by a six-member council comprising two other clerics, two lawyers and two government officials.

The hard-line Islamic coalition that rules the province gained power in parliamentary elections in 2002 mainly on a platform of opposition to the U.S.-led war that toppled the Taliban. While life in the conservative province hasn't changed markedly under the coalition's rule, its government has taken some measures toward implementing Islamic law. It has banned music on public buses, prohibited male doctors from treating female patients, and restricted men from watching or coaching female athletes — acts it deems against Islam.

An opposition lawmaker rejected the new law, saying it promoted the draconian stance of the Taliban regime. "This bill will encourage steps for the Talibanization of the province," said Mushtaq Ahmed Ghani, a lawmaker from the Pakistan Muslim League-Q party.
Posted by: Seafarious || 11/13/2006 13:55 || Comments || Link || E-Mail|| [320 views] Top|| File under:
'Situation in Frontier is grave'
ISLAMABAD — A senior Pakistan army officer, quoted in the US media, has described the present situation in the Frontier Province as a 'disaster'. "This is a disaster. We all recognise the gravity of the situation. It's a nightmare to have an army being attacked on its own soil and by its own people."


And just who might those people be? Lutherans? Pentecostalists? Esquimaux?

After the two incidents, he added, "the doors to peaceful negotiated settlements are closed. I am afraid we are on a war course in the tribal areas."


That would require the army and ISI to turn on its own, so I don't think that's going to happen.

Analysts say the episode has caught the government on the wrong foot and wonder why it immediately assumed responsibility for the attack on Bajaur religious school. The domestic and foreign media have reported that public condemnation of the Bajaur missile attack has been almost universal in Pakistan.
Posted by: Steve White || 11/13/2006 00:00 || Comments || Link || E-Mail|| [293 views] Top|| File under:
International-UN-NGOs
UN tries to heal religious divide
UN Secretary General Kofi Annan is due to be presented with a plan of action to ease increasing polarisation of Muslim and Western societies. The report is by a group of prominent international figures, including Anglican Archbishop Desmond Tutu and ex-Iranian president Mohammad Khatami. They have been brought together under the United Nations initiative, the Alliance of Civilisations.

The report will be presented at a ceremony in Istanbul. It is the product of 20 minds: prominent international figures from a variety of religions.

They have been meeting over the past year to examine the root causes of the increasing divide between the Muslim world and the West.


We could have told them and it wouldn't even require a trip to Istanbul.

Their mandate was to propose a concrete plan of action to bridge the gap and overcome mutual feelings of fear and suspicion.

The high-level group questions the theory that a clash of civilisations is inevitable; its report is expected to say that the chief causes of tension are not cultural or religious, but political.


And politics, as we all know, has nothing to do with culture or religion. Especially Islam.

Members of the working group say the situation in the Middle East and the conflict in Iraq are key to an increasing sense of frustration in the Muslim world.

Among proposals to help promote respect and understanding are youth education programmes and a focus on cultural ties. But this group is expected to make it quite clear that such schemes will have limited impact unless the political causes of tension are addressed.


I confess: Khatami is good. He's pulling the wool over their eyes (granted, they want to be blinded) and doing the hand-waving trick to confuse us kufirs about the real intent of radical Islam.
Posted by: tipper || 11/13/2006 03:05 || Comments || Link || E-Mail|| [280 views] Top|| File under:
Iraq
Tater Alert: Influence rises but base frays for Iraqi potentater
Few have ever described Moktada al-Sadr, the mercurial leader of Iraq's mightiest Shiite militia, as a statesman.

Yet there he was last month sitting on a pristine couch with the prime minister (no longer cross-legged on the floor), making public calls as well as sending private text messages to aides discouraging sectarianism, and paying visits to the home of Iraq's most senior Shiite cleric.


For years an angry outsider, Mr. Sadr, 33, has moved deep into the inner sanctum of the Iraqi government largely because his followers make up the biggest and most volatile Shiite militia. Now, after more than a year in power, he and his top lieutenants are firmly part of the establishment, a position that has brought new comfort and wealth. That change has shifted the threat for the American military, which no longer faces mass uprisings by Mr. Sadr's fighters when it enters their turf.
Continued on Page 49
Posted by: GolfBravoUSMC || 11/13/2006 11:46 || Comments || Link || E-Mail|| [306 views] Top|| File under:
Iraqi PM urges leaders to work for unified Iraq
Prime Minister Nouri al-Maliki lashed out at lawmakers in a closed-door session of parliament Sunday, ordering them to stop criticizing his government and instead declare their loyalty to a unified Iraq - not their religious sects or political parties, two members of parliament told The Associated Press.

Al-Maliki, who also said a government reshuffle was in the works, was responding to questions by lawmakers during the more-than one-hour closed session. In a statement afterward, al-Maliki's office said he used the meeting to outline the political and security situation in the country and plans for bring stability to the country. It said al-Maliki "called for a comprehensive Cabinet shake up suitable with the current period."
Posted by: Fred || 11/13/2006 00:00 || Comments || Link || E-Mail|| [298 views] Top|| File under:
Blair to push US to talk to Syria, Iran
British Prime Minister Tony Blair is to push the US administration next week to begin talks with Syria and Iran as a way of breaking the deadlock in Iraq and the Middle East, The Guardian said Saturday. Blair will give evidence via videolink next week to the bipartisan committee headed by the former US secretary of state James Baker, which is seen as the means through which President George W Bush could change course on Iraq.

The newspaper, citing unnamed British officials, said Blair will not call for the withdrawal of coalition troops, but is persuaded that Bush is open to a change of strategy in Iraq, which is gripped by spiralling violence. The same sources forecast that the Baker panel will call for an acceleration of the "Iraq-isation" of the police and army as well as advocate greater political co-operation within Iraq.
Posted by: Fred || 11/13/2006 00:00 || Comments || Link || E-Mail|| [278 views] Top|| File under:
Israel-Palestine-Jordan
Fatah's Al-Aksa Brigades and Others Declare War on America

by Nissan Ratzlav-Katz

Four Palestinian Authority terrorist groups, including that of PA President Mahmoud Abbas's Fatah organization, called on Muslims worldwide to attack America "with no mercy."

In a joint statement issued on Sunday, the four groups announced that the United States will be a target for them to the same extent Israel is. They warned that they will attack American targets because of "American support for Israeli crimes and acts of massacre, such as the one in Beit Hanoun."

In the joint communique, the terrorists call on "all free people of the world, and all the mujahadeen [jihadists] to hit the US with no mercy." They added that "Palestine, Iraq and Afghanistan are all being destroyed by American weapons; they who plant the bombs and destruction in the region should reap the results of what they planted with their soldiers and warplanes."

The statement more specifically called on the Arab states to support the terrorist groups financially and materially, to "enhance the resistance against the Israeli and American enemy."

The communique was released in reaction to the US veto on Saturday of a United Nations Security Council resolution that would have condemned Israel's counter-terrorism offensive in the Gaza region, which apparently led to the deaths of at least 18 Arab civilians. The resolution also would have established a UN fact-finding team, as well as creating "an international mechanism" tasked with "protection of the civilian populations." In their joint statement, the terrorist groups called the UNSC a "false council... to protect Israel and its security, to the detriment of Palestinian blood."

In addition to the Fatah's Al-Aksa Martyrs Brigades, the call to attack the U.S. was issued by the Popular Resistance Committee's Salah A-Din (Saladin) Brigades, the ad-hoc Abu Rish Brigades and the Tawheed Brigades. The last-mentioned group may be affiliated with the international terrorist organization Al-Qaeda.

The four terrorist factions declared: "America, of the false civilization, ignores yet again the blood of innocent people. They have no guilt, yet the Americans look at it [Palestinian blood] as cheaper than Jewish blood. Beit Hanoun was a massacre committed by Israeli hands, using American weapons under US official supervision, with a green light from the US, completed by the Americans' use of the veto in the Security Council."


"Oh, also, where's the jizya? We're waiting."
Posted by: anonymous5089 || 11/13/2006 10:50 || Comments || Link || E-Mail|| [398 views] Top|| File under:
Israeli Gen. Hirsch resigns, singled out for war failures
Galilee Division Commander Brigadier General Gal Hirsch promised to launch "the battle of his life" and defend his name and status. On Sunday morning, however, after the findings of the inquiry into the kidnapping of IDF soldiers on the northern border were published, Hirsch informed IDF Chief of Staff Dan Halutz that he has decided to leave the Israel Defense Forces.

The dramatic announcement was made at the start of a special General Staff meeting regarding the inquiry into the soldiers' abduction. Hirsch was considered one of the most esteemed officers among the IDF's top brass. His resignation brought a long career to an end.

Halutz asked Hirsch not to resign, but the commander refused. In a resignation letter submitted to Halutz, Hirsch noted that from the beginning of the war he received no backing and was constantly defamed. "This is not the way to treat a commander," he wrote, adding that the IDF and the State of Israel were the essence of his life and that he had been part of the military establishment since he was 14 years old.

Hirsch asked that the appointments of other division commanders are not harmed, and said that he made the decision to resign as the recent period was very difficult both to him and his family - however, he added, he is proud to have had the right to defend the country.

"I am responsible for what takes place in my region and under my command. I have no need to 'take responsibility,' I have never given it to anyone," the commander wrote, claiming that the 91st division was well prepared for war.

Continued on Page 49
Posted by: 3dc || 11/13/2006 07:42 || Comments || Link || E-Mail|| [309 views] Top|| File under:
Arabs 'to break Hamas aid freeze'
Arab foreign ministers considering a response to Israel's Gaza offensive say they have decided to break a freeze on aid to the Palestinian government.

The ministers met hours after the US vetoed a UN Security Council resolution condemning Israeli actions in Gaza. Arab League chief Amr Moussa said the veto was incomprehensible.


He would, wouldn't he? Mean ole' Zionists beating up on the baby ducks and fluffy bunnies in Gaza, what's not to understand?

The Arab ministers, meeting in Cairo, said they would somehow get funds to the Palestinians despite a Western-led ban imposed when Hamas was elected.

The foreign minister of Qatar said the Arabs were determined to find a way to get aid to the Palestinians. It is not yet clear how that will happen, given that banks have been reluctant to make transfers to the Palestinian Authority for fear of sanctions by the US.


Which now might be in question after the election, unless Dubya and Condi re-grow their spines.

The Palestinian foreign minister, Mahmoud Zahar, acknowledged that it would take time for the funds to flow, but he said the decision would facilitate the formation of a national unity government with Fatah.

Regardless of how it will be implemented, the Arab decision is above all a message to the Americans. There is anger in the region at the way the US used its veto to pre-empt a Security Council resolution condemning Israel's offensive in Gaza this week, in which 18 civilians were killed.


Zionists, bunny blood, etc.

Egypt and other Arab states have been pressing the Palestinians to form a national unity government as a way of diluting the influence of Hamas, which refuses to recognise Israel. They consider that the US veto makes their job harder and reduces the chance of any resumption of peace talks between Israel and the Palestinians.
Posted by: tipper || 11/13/2006 00:07 || Comments || Link || E-Mail|| [287 views] Top|| File under:
Olmert lands in US for meeting with Bush
Prime Minister Ehud Olmert landed in the United States early Sunday afternoon for his meeting with US President George W. Bush. White House and Israeli officials characterized the meeting as a "work session," Israel Radio reported.
Posted by: Fred || 11/13/2006 00:00 || Comments || Link || E-Mail|| [420 views] Top|| File under:
Villepin expresses support for Israel's security
French Prime Minister Dominique de Villepin who is a man offered unwavering French support Sunday for Israel amid security threats, but criticized Israeli military flights over Lebanese territory. France "stands resolutely at the side of Israel" in the midst of new flare-ups in Mideast violence, and Israeli security will require an end to conflict between Israelis and Palestinians, Villepin said.

"The halt to all violence is indispensable," he told a meeting of the World Jewish Congress's governing board, meeting for the first time in Paris. Villepin criticized continued Israeli overflights of Lebanon following the 34-day war this summer between Israel and Hizbullah fighters, calling them a "violation of the sovereignty of Lebanon."

French officials have regularly complained that the overflights violate a UN cease-fire resolution that paved the way for an end to the fighting.
Posted by: Fred || 11/13/2006 00:00 || Comments || Link || E-Mail|| [293 views] Top|| File under:
Palestinians agree on new PM
FEUDING Palestinian factions have agreed on an independent academic to head a new coalition government aimed at ending a crippling Western aid freeze. The name of Mohammed Shbeir, a nonentity clinical biologist and former head of the Islamic University in Gaza, was agreed after intensive talks last week between moderate president Mahmoud Abbas and Islamist prime minister Ismail Haniya, Abbas aides and officials of Haniya's Hamas party told AFP. "Hamas proposed three names all of which were acceptable to president Abbas and Hamas indicated that their favoured choice was Mohammed Shbeir,'' an Abbas aide said.

The married father-of-six was careful when asked by AFP about his nomination. "So far I have not been formally asked to take on the duties of prime minister but if I am I will be delighted to serve my people,'' he said.

Born in 1946, Mr Shbeir has a doctorate in clinical biology from the University of West Virginia. Perceived as a Hamas sympathiser although never a party member, he served as head of the Islamic University from 1993 until September 2005 when he retired to pursue his research. Mr Shbeir served as a member of the Palestinian central election commission during the January parliamentary elections that saw Hamas upset Mr Abbas's Fatah.
Continued on Page 49
Posted by: Fred || 11/13/2006 00:00 || Comments || Link || E-Mail|| [835 views] Top|| File under:
Terror groups vow to attack US targets
Four Palestinian armed groups on Sunday threatened to attack American targets in response to the US decision to veto a United Nations Security Council resolution condemning last week's tragic incident in Beit Hanun. The threat, the second of its kind in the past few days, was included in a statement issued by the Popular Resistance Committees, Fatah's Aksa Martyrs Brigades, Abu Rish Brigades [another Fatah militia] and a hitherto unknown group calling itself Brigades of Tawhid.

The groups warned the Americans that "by supporting Israel's war crimes and massacres, you have turned yourselves into a legitimate target for all Palestinians and Muslims." They called on Muslims to deal "merciless blows" to the Americans wherever they are found. "The American-Zionist enemy understands only the language of blood and force," the groups said. "This is the only way for us to achieve our rights and demands."

The statement claimed that US Army officers participated in the last IDF military operation in Beit Hanun, which was aimed at halting the firing of Kassam rockets into Israel.

Some Palestinian groups in the Gaza Strip issued a similar threat against the US shortly after the Beit Hanun incident, in which 19 civilians were killed. Palestinian threats to attack US targets have also been made in the past. However, the Palestinians never carried out the threats, with the exception of the kidnapping of a number of US citizens in the West Bank and Gaza Strip - all of whom were eventually released unharmed.
Posted by: Fred || 11/13/2006 00:00 || Comments || Link || E-Mail|| [288 views] Top|| File under:
Warty Nose okays Israel-PA peace talks
Palestinian Foreign Minister Mahmoud Zahar accepted an Arab proposal on Sunday for a peace conference to resolve the Palestinian-Israeli conflict, Arab diplomats said. Zahar, of the ruling Hamas party, endorsed a statement by Arab foreign ministers calling for the peace conference during a meeting in Cairo, said the diplomats. "The ministers call to convene a peace conference attended by Arab parties, Israel and the permanent members of the UN Security Council in order to reach a just and comprehensive settlement to the Arab-Israeli conflict on all tracks according to international resolutions and the principal of 'land for peace'," the statement said.

But earlier on Sunday, Zahar celebrated Israel's withdrawal from the Gaza Strip and reiterated Hamas' refusal to recognize the Jewish state. In an interview to the London-based Asharq al-Awsat, Zahar announced that Palestinians would never give up their right of return.

The endorsement was the first time Hamas, which has refused to recognize Israel and renounce violence against the Jewish state, said it would consider making amends with Israel. Israeli Foreign Ministry spokesman Mark Regev said he was not aware of such a conference proposal, but Hamas could not be a party to talks with Israel unless it met the international community's stipulations that it recognize Israel, renounce the use of violence and agree to abide by existing Israeli-Palestinian agreements. "A multilateral conference doesn't make Hamas legitimate," Regev said. "What makes Hamas legitimate is accepting the international benchmarks."
Posted by: Fred || 11/13/2006 00:00 || Comments || Link || E-Mail|| [349 views] Top|| File under:
PM: Barghouti release is not an option
The release of imprisoned Tanzim leader Marwan Barghouti is not an option, Prime Minister Ehud Olmert told reporters during his flight to Washington, DC to meet with US President George W. Bush. "I don't intend to go into details about the upcoming contact with the Palestinians," Olmert said just before landing in the US. Olmert also repeated his refusal to specify what Israel's "many options" on the growing Iranian crisis were.

Olmert reiterated the statements he gave Saturday in an interview to Newsweek-Washington Post that Iran would agree to compromise on its nuclear program only if it had a real reason to fear reprisals for failing to comply. Olmert added that he was under no diplomatic pressure to meet with Bush, but thought it appropriate to do so on his way to the 2006 General Assembly in Los Angeles.

Before leaving for Washington on Saturday night, the prime minister reaffirmed his commitment to territorial withdrawal from Judea and Samaria. "You can read my lips: 'I'm ready for territorial compromises' and I haven't changed my mind," Olmert said in the Newsweek interview.
Posted by: Fred || 11/13/2006 00:00 || Comments || Link || E-Mail|| [274 views] Top|| File under:
Livni: War in Lebanon was confrontation with Iran
Foreign Minister Tzipi Livni said at the General Assembly of the Jewish Federation in Los Angeles that "in the past summer, we experienced a confrontation between Israel and Iran." She added, "Despite the war that took place in Lebanon, it was a country, Iran, and the Hizbullah organization as its proxy, which took advantage of Lebanon's weakness to promote an extremist and hate-filled agenda."
Posted by: Fred || 11/13/2006 00:00 || Comments || Link || E-Mail|| [283 views] Top|| File under:
Southeast Asia
Web forums indicate JI split
SOUTHEAST Asia's biggest militant organisation - Jemaah Islamiah - may be seeking to rein in its radical wing. Analysts say Web sites and other forums affiliated with the Jemaah Islamiah network now feature religious tracts that call into question a 1998 decree from Osama bin Laden that Muslims must hit Western targets worldwide in defence of their faith. The new trend, they say, follows a split within the movement into mainstream and pro-bombing factions that dates at least from the first Bali resort blast in 2002 and picked up speed through three subsequent suicide attacks. But opinions are divided about how far-reaching any change may be.

JI's radical wing, led by fugitive Noordin Top, used the so-called bin Laden fatwa to justify the four bombings - two in Bali and two in Jakarta. It also relied on al Qaeda for some initial financing, but how the relationship developed after that is in dispute. A total of 253 people were killed in the blasts and hundreds more were hurt. "It is my view that JI has split and that the evidence for that is mounting," Greg Fealy, of the Australian National University, said.

Now, said Fealy, the network's clerics were trying to isolate the bombers by undercutting support for violent attacks. "The ulama within JI wants to reimpose a classical understanding of Islamic law. The divergence of views on the (bin Laden) fatwa is greater than it was," he said.
Continued on Page 49
Posted by: Fred || 11/13/2006 00:00 || Comments || Link || E-Mail|| [323 views] Top|| File under:
Sri Lanka
UN chief 'disturbed' by civilian deaths in Sri Lanka
UN chief Kofi Annan is "increasingly disturbed" by the mounting civilian casualties in fighting between the Sri Lankan government and its Tamil rebel foes, his spokesman said Friday.

The secretary general is increasingly disturbed by the mounting loss of life.

"The secretary general is increasingly disturbed by the mounting loss of life" in Sri Lanka, spokesman Stephane Dujarric said in a statement. "He deplores the many civilian casualties by the ongoing hostilities" between government forces and the Liberation Tigers of Tamil Eelam (LTTE). Annan stressed the "urgent need to bring an end to the spiral of violence and called on the parties "to make every effort to return to the peace process as soon as possible."
Posted by: Fred || 11/13/2006 00:00 || Comments || Link || E-Mail|| [278 views] Top|| File under:
Syria-Lebanon-Iran
Ahmadinejad: Israel's destruction near
According to the Iranian media Monday, Iranian President Mahoud Ahmadinejad declared that Israel was destined to 'disappearance and destruction' at a council meeting with Iranian ministers.

"The western powers created the Zionist regime in order to expand their control of the area. This regime massacres Palestinians everyday, but since this regime is against nature, we will soon witness its disappearance and destruction," Ahmadinejad said. (AFP)
Posted by: anonymous5089 || 11/13/2006 11:00 || Comments || Link || E-Mail|| [449 views] Top|| File under:
March 14 points finger at Tehran, Damascus
BEIRUT: The March 14 Forces accused Damascus and Tehran on Sunday of planning to topple the legitimate authorities in Lebanon and re-establish Syrian hegemony over the country.

In response to the resignations of the five Shiite ministers from Premier Fouad Siniora's government, the coalition met late Sunday at the Qoreitem home of the parliamentary majority leader, MP Saad Hariri, to form a unified stance. Afterward, Hariri read out a statement in which he accused Syria and Iran of being behind the resignations and plotting to foil the international tribunal to try those accused of killing his father, former Premier Rafik Hariri.

Hizbullah and Amal ministers resigned Saturday after accusing the March 14 Forces of "controlling the decision-making in the Cabinet" - and on the eve of a planned session to pass the final draft of the court.

The ministers who resigned are Labor Minister Trad Hamadeh, Agriculture Minister Talal Sahili, Foreign Minister Fawzi Salloukh, Health Minister Mohammed Jawad Khalifeh, and Energy and Water Minister Mohammed Fneish.

"This resignation ... was not a coincidence. The March 14 Forces lament this step and see in it an attempt to foil the formation of the international tribunal," Hariri said. "We agreed twice to Speaker Nabih Berri's call for dialogue and consultations to maintain stability ... but it turned out that some parties didn't want this and their hidden intentions became clear to us ... It is a Syrian-Iranian plot to topple legitimate rule in Lebanon, destroy the Paris III donor conference, annul the tribunal and place this country back under the former [Syrian] mandate."

He added that "this plan was done by the Syrian regime and the [pro-Syrian] president [Emile Lahoud] ... who wants to assassinate Rafik Hariri a second time."

"Foiling this tribunal and protecting the criminals [bears the fingerprints] of a well-known murderous regime," he added, "which we will not allow to succeed."

Hizbullah and Amal rejected linking the resignation of their ministers with the idea of an attempt to halt the tribunal. "Our stance on the tribunal is clear," Amal MP Ali Hassan Khalil told The Daily Star on Sunday. "We have nothing to hide and we have said so in the dialogue and consultations. In principle we agree on the tribunal and we have made it clear in our statements."

However, when the tribunal was first discussed after anti-Syrian MP Gebran Tueni was assassinated in late 2005, the same Shiite ministers suspended their participation in the Cabinet. "We are in direct contact with our allies to assess the situation," Khalil added. "All options are being considered, and our resignation was for political reasons as there is domination over power and decision-making. When these reasons are taken into consideration by the majority and we reach an agreement on that, then maybe we will return to the Cabinet."

As to whether the Amal and Hizbullah blocs would resign from Parliament, a prominent Hizbullah official told The Daily Star on condition of anonymity: "There are many means of pressure that we can use, but resigning from the Parliament isn't one of them."

Street protests are one option that hizbullah has stressed. Hizbullah's number two, Sheikh Naim Qassem, told Reuters on Sunday that the Cabinet resignation "was a first step. There will be other steps that we will discuss in detail with our allies and which we will announce gradually."

"Going ... to the streets is one of the important steps that Hizbullah and its allies will take," he added.

Also Sunday, Egyptian Foreign Minister Ahmad Abou al-Gheit argued that "efforts must be exerted to avoid, by all means, resorting to the street."

The resignation came as a surprise to many, despite the "electrified" nature of Saturday's consultation session. A governmental source told The Daily Star that the session was tense and "electrified so it had to be postponed until Wednesday until Berri returns from his trip to Tehran."

Speaking from Iran after meeting Iranian Foreign Minister Manouchehr Mottaki on the sidelines of a convention of Asian legislative leaders, Berri said the "situation ... has reached a divorce status, but this doesn't mean we have hit a dead end. Divorce can be revocable but this is in the hands of the majority." He added that "I tried to find a remedy to the problem, but alas, we reached a point where divorce was inevitable."


Deutsche Welle reported today on two further developments: 1) A sixth Lebanese cabinet member has resigned. 2) The Siniora cabinet met and approved the UN framework for the Hariri international tribunal.
Posted by: mrp || 11/13/2006 09:05 || Comments || Link || E-Mail|| [293 views] Top|| File under:
Hezbollah's missiles back in Lebanon
FOUR months after Israel launched its onslaught against Hezbollah, the Lebanese guerrillas are back in south Lebanon stronger than ever and armed with more rockets than they had before the conflict, according to Israeli intelligence. During the month-long war, which began on July 12, Hezbollah fired 200 to 250 rockets a day into Israel, killing 43 civilians and terrorising much of the north of the country.

"Since the ceasefire, additional rockets, weapons and military equipment have reached Hezbollah," said an Israeli intelligence officer. "We assume they now have about 20,000 rockets of all ranges — a bit more than they had before July 12." Sheikh Hassan Nasrallah, the leader of Hezbollah, has confirmed the Israeli estimate. In a recent interview with al-Manar, the Hezbollah television station, he claimed his organisation had restocked its arsenal and now held at least 30,000 rockets, sufficient for five months of war.

Israeli military intelligence has warned the government that renewed fighting with Hezbollah, which it regards as a terrorist organisation, should be expected as early as next spring.

In response, Israeli forces have taken emergency action. They have postponed a plan to reduce the length of national service — currently 36 months for men and about 24 months for women — and are stepping up production of better armoured tanks. They are also grouping all special forces into a single new division and are developing laser technology, jointly with the United States, to shoot down Hezbollah's rockets.

On the border with Lebanon it is easy to understand Israeli concerns. A sniper from the Israeli 50th infantry brigade said last week that Hezbollah was active, although its members wore civilian clothes rather than uniforms. The sniper, a 24-year-old lawyer from New York on national service, watched through his gun sight as a young man carrying an AK-47 assault rifle climbed from a Jeep. "He was walking quickly and all of a sudden he disappeared into a hidden shelter," he said. "Then the guy went back to the Jeep and back to the tunnel, checking how quickly he could get there. Then he climbed into the Jeep and drove away. He added: "We feel that Hezbollah are constantly there, though we rarely see any weapons."

The Israeli military estimates that at least 5,000 rockets are hidden in secret shelters along the border, which it failed to find before the ceasefire came into effect on August 14. Iranian-made long-range Zelzal rockets, which could reach Tel Aviv, have been stored in hidden locations. "We're now in a race to locate the new rockets," said a Mossad source. Tracking down the Iranian rockets was one of Israel's few military successes in the summer. According to sources, the Israeli air force destroyed them on the first night of battle. "We believe Hezbollah have learnt their lesson and it will be much harder to locate them next time," said the source.

Israel has not yet found a way to tackle the threat from the short and medium-range rockets. It is developing the Nautilus laser-guided cannon in an attempt to intercept them. "It still remains to be seen if the laser gun will work," said another source. "But it will take up to three years and might be too late for the next war."

Israel is alarmed at the burgeoning self-confidence of Nasrallah and what it perceives as his intention to undermine Lebanon's fragile government and take over the country's politics.
Talks in Beirut to defuse the crisis collapsed yesterday. Nasrallah has set a deadline of tomorrow for his demands to be met or he will stage mass demonstrations.
Posted by: trailing wife || 11/13/2006 01:33 || Comments || Link || E-Mail|| [323 views] Top|| File under:
'Al Qaeda Lebanon' group says it will destroy the government
Working hand-in-hand with Nasty, and they just might succeed.

BEIRUT - A group identifying itself as 'Al Qaeda Lebanon' issued a statement Sunday threatening 'to destroy the corrupt cabinet that takes orders from the US administration.'

The typewritten statement by the previously unknown group was sent to the Christian Voice of Lebanon radio station. 'We have reached Lebanon and we will work on destroying this government and all the other agents. Let them know that we are after them, with God's will,' the statement said.
Posted by: Steve White || 11/13/2006 00:00 || Comments || Link || E-Mail|| [297 views] Top|| File under:
Saniora refuses Hizbullah resignation
Lebanese Prime Minister Fuad Saniora refused to accept the resignation of Hizbullah and Amal ministers on Saturday, hours after the five Shi'ite members quit in protest. Saniora "rejects the resignation of the colleagues representing Hizbullah even if he receives the formal written resignations," his office said in a statement.

Diplomatic officials in Jerusalem declined to comment on the dramatic development, saying it was too early to know how the affair would play out. One official, however, said that while Jerusalem did not want to take a public position on internal Lebanese political matters, Israel did expect that any Beirut government would be bound by the terms of UN Security Council Resolution 1701, which ended the fighting between Israel and Hizbullah in August.

The Lebanese premier's decision means the five ministers are still legally part of the government and that his cabinet remains in office. Still, the resignations threw the country's political landscape into chaos hours after rival politicians failed to agree on Hizbullah's demand to form a national unity government. The government has lost the support of Shi'ites, the country's largest sect, making it difficult for Saniora to govern. At least nine ministers would need to resign for the government to fall.

Hizbullah and Amal said their ministers resigned because all-party talks on a national unity government fell through, with the government trying to impose conditions, according to Hizbullah's Al-Manar television. Al-Manar said the ministers quit because they refused "to cover up that which we are not convinced of and that which might damage the supreme national interests." Their resignations was also a result of authorities "insisting on imposing terms and premature results for negotiations," Al-Manar said.

Saniora's statement indicated that he was open for dialogue to bring the ministers back into the fold. Saniora "strongly insists on their continued active participation in the government," the statement said. The cabinet will continue to govern based on the constitution "in words and spirit" and "on the basis of consultation, dialogue and consensus," Saniora said.

Hizbullah, Amal and their political allies have been demanding at least one-third representation in a national unity cabinet, which would give them effective veto power over key decisions and the ability to bring down the government. Parliament has refused their demand and the two sides have been holding talks for several days over the issue. It was not immediately clear whether Hizbullah would stick to the ultimatum it gave political leaders - to reach a deal on the national unity government or face mass street protests beginning Monday.

Hizbullah's fierce resistance to Israel during last summer's war has gained the group increasing political clout. Saturday's breakdown in negotiations and cabinet resignations came a day after the government received a draft document that would create an international tribunal to try suspects in the 2005 assassination of former prime minister Rafik Hariri - another potential land mine in the escalating tensions between Saniora's government and opponents. Michel Aoun, the leader of a Christian faction allied with Hizbullah, accused the government's anti-Syrian majority of "working outside the norms of a democratic system."
Posted by: Fred || 11/13/2006 00:00 || Comments || Link || E-Mail|| [329 views] Top|| File under:
Iran's once dissident campuses falling silent
IRAN'S university campuses are falling silent. Student activists, once at the vanguard of a movement seeking political and social change in the Islamic Republic, say they are increasingly afraid to speak out. "I used to take part in so many protests. I was arrested twice, once in 2001 and once in 2003," said student Mehdi Aminzadeh, describing his role in rallies during the tenure of pro-reform former President Mohammad Khatami. "The situation has changed a lot since that time. The pressures have pushed us to be more cautious," said the 29-year-old, who says he has been barred from registering for a Masters in political science. Since President Mahmoud Ahmadinejad took power in August last year vowing a return to Islamic revolutionary principles, activists say 181 students have been summoned to university disciplinary boards and 105 of them were suspended.

Most have been reinstated but Aminzadeh is among a handful who activists say are still barred from registering to study. Many students, who wanted more radical change to Iran's system of clerical rule than reformist politicians proposed, became disenchanted even before Khatami left office in 2005. Reformists, when in power, failed to deliver on many promises.

Critics say the authorities, since Ahamdinejad's election, have been slowly tightening the screws on rivals, not in sweeping gestures, but with measures that silence activists and that send a clear message about the cost of opposition. As well as clamping down on students, critical professors say they have been pushed into early retirement. A leading pro-reform newspaper has been shut. And Western diplomats say their cultural events or exchanges are facing obstacles. The government dismisses such charges, saying they welcome criticism and encourage free speech. University officials say students are only being punished if they break rules.

'Corrupting religious people': "Some students have committed acts that are inconsistent with religious, national and university standards," the head of Tehran University, Abbas Ali Amid-Zanjani, was quoted as saying in September by the daily Farhang-e Ashti. "We have to deal with student offences so they will not recur. We shall not be too harsh, of course," he added. But critics say the appointment of Amid-Zanjani, the first cleric to head Tehran University and seen as a presidential ally, shows the government is filling educational establishments with its own people. Ahmadinejad has called for students to denounce professors sullying the Islamic Republic's universities with "secularism".

"People like Ahmadinejad genuinely believe ideas presented to students and by students to the people can corrupt religious people," said one Iranian analyst, who asked not to be named. Two prominent reformists, Saeed Hajjarian and Mohsen Kadivar, have been sacked from their posts as university lecturers, Iran's student news agency ISNA reported last week.

"The head of philosophy group of the university has told me that he has been under pressure because of my presence in the group," Kadivar, a cleric, told ISNA. "The pressure has been because of our beliefs and our critical positions." In Khatami's era, such pressure sent students out into the streets or at least campus protests. In 1999, when the judiciary shut the reformist Salam newspaper, students started the worst unrest since the aftermath of the 1979 Islamic revolution. When Sharq, Iran's leading reformist daily in recent years, was shut in September there was only a deafening silence. Mohammad Ali Abtahi, a cleric who was a vice-president in Khatami's administration, told Reuters reformists have little power now to support students. But he said students – who have called for boycotts of past elections – would vote in next month's local council elections. "They have to pay heavy price if they want to be politically active," he said. "It does not mean they will not participate in the (forthcoming) elections."
Posted by: Fred || 11/13/2006 00:00 || Comments || Link || E-Mail|| [303 views] Top|| File under:
Iran calls Argentina bomb charges a US-Zionist plot
Argentine federal Judge Rodolfo Canicoba Corral on Thursday ordered a warrant for the arrest of former Iranian President Akbar Hashemi Rafsanjani and eight others on charges of masterminding the July 18, 1994 attack.

Iran said on Saturday an international arrest warrant for nine Iranian officials ordered by an Argentinian judge for the bombing of a Jewish centre in Buenos Aires was part of a Zionist, US plot against Iran. Argentine federal Judge Rodolfo Canicoba Corral on Thursday ordered a warrant for the arrest of former Iranian President Akbar Hashemi Rafsanjani and eight others on charges of masterminding the July 18, 1994 attack. A truck laden with explosives levelled the seven-storey Argentine Israeli Mutual Association (AMIA) building, a symbol of the country's Jewish community - Latin America's largest. Eighty-five people were killed and more than 200 wounded. Tehran denies any involvement.
Posted by: Fred || 11/13/2006 00:00 || Comments || Link || E-Mail|| [271 views] Top|| File under:
Who's in the News
98
[untagged]
Bookmark
E-Mail Me
The Classics
The O Club
Rantburg Store
The Bloids
The Never-ending Story
Thugburg
Gulf War I
The Way We Were
Bio
Merry-Go-Blog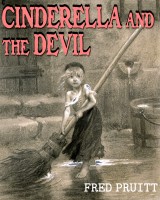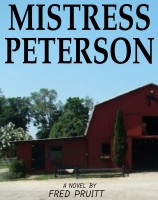 On Sale now!


A multi-volume chronology and reference guide set detailing three years of the Mexican Drug War between 2010 and 2012.

Rantburg.com and borderlandbeat.com correspondent and author Chris Covert presents his first non-fiction work detailing the drug and gang related violence in Mexico.

Chris gives us Mexican press dispatches of drug and gang war violence over three years, presented in a multi volume set intended to chronicle the death, violence and mayhem which has dominated Mexico for six years.
Click here for more information


Meet the Mods
In no particular order...


Steve White
Seafarious
Pappy
lotp
Scooter McGruder
john frum
tu3031
badanov
sherry
ryuge
GolfBravoUSMC
Bright Pebbles
trailing wife
Gloria
Fred
Besoeker
Glenmore
Frank G
3dc
Skidmark
Alaska Paul



Better than the average link...



Rantburg was assembled from recycled algorithms in the United States of America. No trees were destroyed in the production of this weblog. We did hurt some, though. Sorry.
18.234.255.5