Home Front: Politix
Going after Rumsfeld is not a good idea: William Cohen (Bill Clinton's SecDef)
Former Defense Secretary William Cohen interviewed in the Times of London, gives his opinion on many things, including Secretary Rumsfeld's near future and the likely accomplishments of his successor.



William Cohen as defense secretary to Bill Clinton was somewhat unique, a Republican serving in a sensitive cabinet post in a Democrat administration. After 31 years in public life, Cohen is now the chairman of the Cohen Group representing top level companies in the US, Europe, Australia, China and now India.

But his government background is never far away, so he has emerged as one of the key advocates of the US-India civil nuclear agreement. Here in a chat with The Times of India's diplomatic editor, he gives an insider's view of what could happen on Capitol Hill over the next few weeks, the chances for the nuclear deal and what would it mean if the deal failed.

Q: Talking of looking to the past, does former defense secretary Donald Rumsfeld now look forward to months of testifying at investigation committees?

A: I doubt it. With his departure, there is little interest in going back to investigating where the mistakes were. It's pretty well known, books are coming out by the carload saying what the mistakes were in Iraq. I don't think much new would come out of an investigation. Its always helpful to have lessons learnt. That's always a good exercise. But to start Rumsfeld on testimonies... I don't think so. Going after Rumsfeld is not a good idea and I would not advise it. It's also not good for the country.

Q: You know the new defense secretary Bob Gates. What's your opinion of him?

A: I know him well. We worked closely when I was vice chairman of the intelligence committee. We worked hard to see him confirmed on the second posting. First time, he withdrew his name when he was originally posted for the directorship (of CIA). This was during Bush41. There were questions about the Iran-Contra affair and whether or not intelligence had been "politicized". Rather than go through the process, he said he didn't want to be source of controversy. He became deputy national security adviser. Then Bush again nominated him and we confirmed him.

Bob Gates is a very capable man. He's capable of dealing with a large bureaucracy of which the Pentagon is the largest in terms of being the largest agency in the country.

He's very knowledgeable. His agenda will also be very limited. In two years, he cannot have a whole list of here's-what-I-want-done stuff, say, in terms of transformation, which has been under way. It has been under way with Bill Perry, my predecessor, I continued it, Secretary Rumsfeld tried to accelerate it. Bob Gates will have that momentum. But he's got to progress on Iraq, Iran, North Korea, those are the big issues he has to contend with.

He has to look at how we can reconstitute the military force structure given the constraints on the budget, given that we're spending so much on Iraq – $ 80-90 billion dollars just in supplementals. That's putting a tremendous strain on resources. He's going to have several big issues to contend with in a very short period of time.


Much more at link.
Posted by: trailing wife || 11/13/2006 00:54 || Comments || Link || E-Mail|| [284 views] Top|| File under:
Home Front: WoT
"Progressives" stand against progress, and "realists" deny reality.
Michael Rubin, Wall Street Journal

. . . Both realism and progressivism have become misnomers. Realists deny reality, and embrace an ideology where talk is productive and governments are sincere. While 9/11 showed the consequences of chardonnay diplomacy, deal-cutting with dictators and a band-aid approach to national security, realists continue to discount the importance of adversaries' ideologies and the need for long-term strategies. And by embracing such realism, progressives sacrifice their core liberalism. Both may celebrate Mr. Rumsfeld's departure and the Baker-Hamilton recommendations, but at some point, it is fair to ask what are the lessons of history and what is the cost of abandoning principle.
Posted by: Mike || 11/13/2006 06:22 || Comments || Link || E-Mail|| [276 views] Top|| File under:
Another Al Qaeda Victory
November 9, 2006: One of the immediate things known in the wake of the American November elections is that the media strategy employed by al Qaeda has succeeded. Having failed to disrupt three elections in Iraq, al Qaeda and other terrorist groups fought to hang in there, and shifted their aim to American newsrooms.

It was a logical choice. In 1968, the Tet Offensive led many in the media to believe that the war in Vietnam was failing. The most famous pronouncement was Walter Cronkite's declaration that the war was a stalemate. Lost in the media defeatism was the fact that American and South Vietnamese troops won the battle, and had delivered a crippling blow to the Viet Cong. Similarly, in 1993, American forces won a firefight with Somalian militias under warlord Mohammed Farrah Aidid – but CNN footage of American casualties being dragged through the street led to a perception of defeat.

In this case, al Qaeda exploited what was already an inherent opposition to the war. Some mainstream media outlets had opposed the war from the start. The failure to immediately find weapons of mass destruction added to the media's growing doubts. As long as al Qaeda detonated IEDs in Iraq and Afghanistan, they could increase the perception of a quagmire. By getting the media to focus on the IED-of-the-day, al Qaeda was able to bury the good news (like the training of the Iraqi Army and reconstruction efforts), and was able to weather the loss of senior leaders like Abu Musab al Zarqawi.

The other factor going for them was the fact that members of the mainstream media generally were not sympathetic to the U.S. government. In the last year, media outlets revealed several intelligence programs – often spinning them in a manner that put the intelligence community and the military in a bad light. A reporter for Time magazine, who embedded with the 3rd Armored Cavalry Regiment, had his article completely rewritten by editors who felt his portrayal of American troops was too positive. The media did not even admit that documents, recovered during the liberation of Iraq, showing Saddam Hussein was pursuing nuclear weapons, until it could be spun in a manner that made the Department of Defense look bad. The media even started to refuse to publish letters from Department of Defense officials which challenged misreporting on the war. Heroes like Paul Ray Smith, who was awarded the Medal of Honor posthumously, were studiously ignored.

Now, the stage is set for al Qaeda to win a major victory. It was a simple matter of getting the American media to ignore the battlefield victories while accentuating al Qaeda's attacks. What could not be accomplished on the battlefield – an American retreat from Iraq – was instead achieved in American newsrooms.

– Harold C. Hutchison
Posted by: Steve White || 11/13/2006 00:05 || Comments || Link || E-Mail|| [269 views] Top|| File under:
International-UN-NGOs
The Doctrine of Asymmetrical War
EFL - read the whole thing, it's excellent. This guy really gets it.

1000 CST: link fixed per Bobby. C'mon guys, provide links. AoS.

1. War involves battles. Wrong! Most of the "armies" in the world right now avoid battle and focus on killing civilians. This is the hardest thing for Americans to understand: armies that don't aim at victory and actually avoid battle.

2. You win by killing the enemy. Wrong, wrong, wrong. In this kind of war the enemy wants you to kill a lot of people. A lot of irregular warfare groups start their campaigns with a suicide raid, where they expect to be slaughtered.

3. Hi-tech beats lo-tech. Not lately it doesn't. Here again it's a matter of you hardware freaks facing hard facts. If we take Iraq 2003 as a familiar and painful example, you saw a classic outcome: our hi-tech beat their wanna-be hi-tech in the conventional battles. Then we started getting picked off by low-tech ambushes where the insurgents used homemade IEDs in combination with old, rugged Soviet weapons like the RPG-7 and Kalashnikov.

4. "Overwhelming force! Hit the insurgents hard enough, and they'll quit." Wrong. Americans are pretty well anti-death, but lots of other tribes are in love with the idea of the martyrdom thing.

5. People want democracy and peace and all that kind of stuff. No. In fact, HELL no! Look around the world and you'll see that people are divided into ethnic gangs, like the planet's one big San Quentin. All they want is for their gang to win. Half the population of Mogadishu turned on our guys who were trying to provide aid for the starving. They didn't want peace, democracy or any of that shit. They wanted their clan to win and the other clans to lose. And if stopping the aid convoys from getting food to those enemy clans was the only way to win, they were ready to make it happen. It's worth giving a moment to let that sink in: these people fought to the death against overwhelmingly superior US forces, because they wanted their clan to win by starving rival clans to death.
Posted by: gromky || 11/13/2006 06:18 || Comments || Link || E-Mail|| [498 views] Top|| File under:
Science & Technology
Marine Corps Rules for Gun Fighting
(via The Evangelical Outpost blog)

The Marine Corps Birthday makes me nostalgic for the good ol'…well, maybe good is too strong a word. In fact, I can't say that I miss being on active duty; but I do miss being with my fellow Marines.

Thinking about my friends who are getting shot at by ungrateful Iraqis reminded me of this list, an old Corps favorite, on how to act in a gun fight:

1. Bring a gun. Preferably, bring at least two guns. Bring all of your friends who have guns.

2. Anything worth shooting is worth shooting twice. Ammo is cheap. Life is expensive.

3. Only hits count. The only thing worse than a miss is a slow miss.

4. If your shooting stance is good, you're probably not moving fast enough nor using cover correctly.

5. Move away from your attacker. Distance is your friend. (Lateral and diagonal movement are preferred.)

6. If you can choose what to bring to a gunfight, bring a long gun and a friend with a long gun.

7. In ten years nobody will remember the details of caliber, stance, or tactics. They will only remember who lived.

8. If you are not shooting, you should be communicating, reloading, and running.

9. Accuracy is relative: most combat shooting standards will be more dependent on "pucker factor" than the inherent accuracy of the gun.

10. Someday someone may kill you with your own gun, but they should have to beat you to death with it because it is empty.

11. Always cheat; always win. The only unfair fight is the one you lose.

12. Have a plan.

13. Have a back-up plan, because the first one won't work.

14. Use cover or concealment as much as possible.

15. Flank your adversary when possible. Protect yours.

16. Don't drop your guard.

17. Always tactical load and threat scan 360 degrees.

18. Watch their hands. Hands kill. In God we trust. Everyone else, keep your hands where I can see them.

19. Decide to be aggressive ENOUGH, quickly ENOUGH.

20. The faster you finish the fight, the less shot you will get.

21. Be polite. Be professional. But, have a plan to kill everyone you meet.

22. Be courteous to everyone, friendly to no one.

23. Your number one option for personal security is a lifelong commitment to avoidance, deterrence, and de-escalation.

24. Do not attend a gunfight with a handgun, the caliber of which does not start with a "4."
Posted by: Anonymoose || 11/13/2006 15:40 || Comments || Link || E-Mail|| [284 views] Top|| File under:
Wrong problem, wrong solution
Christopher Monckton created considerable controversy last week with his article questioning the science that claims human activity is responsible for climate change. Now he challenges the economic assumptions of the Stern report


See link.
Posted by: anonymous5089 || 11/13/2006 08:30 || Comments || Link || E-Mail|| [300 views] Top|| File under:
Terror Networks
Fitzgerald: The hudna and Fouad Ajami
The "hudna" that Muslims make with non-Muslims can never be more than temporary, and is entered into only because the Muslim side feels it is too weak to conduct open warfare, and would benefit from a respite from open hostilities. Alternatively, a Muslim polity may enter into a hudna with non-Muslims if it has a reasonable expectation that those non-Muslims will soon adopt Islam.

If the hudna is undertaken in order to give the Muslims time to gather their strength, then the Muslim side is then not merely allowed, but required, whenever it feels strong enough, to re-engage in open hostilities. And of course all during the period of the "hudna" it may conduct whatever operations not involving combat that it is capable of, including economic boycotts, diplomatic offensives, and suchlike -- which is exactly what all Muslim states do engage in to weaken Israel, whether or not they are still in an official state of war, or have signed, as have Egypt and Jordan, so-called "peace treaties."

This is not imagined. This is not a fabrication. This can be found by looking in any text of Muslim Law of War and Peace. It can be found, for example, by looking at Majid Khadduri's authoritative text War and Peace in Islam. Fouad Ajami is the "Majid Khadduri Professor." Yet Fouad Ajami has perhaps never understood, never cared to investigate, the Law of War and Peace in Islam about which Majid Khadduri (and a thousand others) wrote.

Why not? Why doesn't the very fluent, and mediagenic, Fouad Ajami, recipient of Bradley Foundation prize money and a dozen other similar emoluments, who can appear whenever he wants in the pages of the Wall Street Journal, or on the Charlie Rose show, discuss -- openly, soberly -- the Muslim law governing all agreements and treaties with Infidels? Why doesn't he simply quote Majid Khadduri, and explain that, as with so much in Islam, the relevant and governing model for such treaties is that made by Muhammad with the Meccans in 628 A.D., that agreement known by the name of the place where Muhammad and his followers stopped -- the Treaty of Al-Hudaibiyya?

Why doesn't Ajami do that? Why doesn't someone -- anyone -- in the entire American government bring all this to the attention of those who have spent their lives so fruitlessly trying to engage in this "peace process" (unless they were indifferent or even hostile to Israel, as Brzezinski and Carter and William Odom and Scowcroft and James Baker all so clearly were and are)? This "peace process" has led finally to its current version, the Two-State Solution. And as I never tire of saying, it must be a solution because otherwise they wouldn't have called it a solution, now would they? And this is the result after Kissinger Plans, and Rogers Plans, and silly Dennis Ross to-ing and fro-ing, and Clinton having Arafat as his most frequent foreign guest, and after the "Camp David Accords" that had Israel giving up tangibles -- territory, infrastructure, oil fields, airbases, strategic depth -- in return for promises almost immediately broken.



Follow the link to the rest of this article. Its a good one to present to those who refuse to see...
Posted by: 3dc || 11/13/2006 11:42 || Comments || Link || E-Mail|| [272 views] Top|| File under:
Who's in the News
98
[untagged]
Bookmark
E-Mail Me
The Classics
The O Club
Rantburg Store
The Bloids
The Never-ending Story
Thugburg
Gulf War I
The Way We Were
Bio
Merry-Go-Blog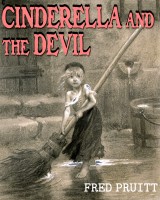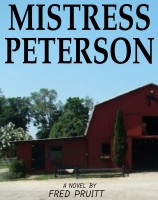 On Sale now!


A multi-volume chronology and reference guide set detailing three years of the Mexican Drug War between 2010 and 2012.

Rantburg.com and borderlandbeat.com correspondent and author Chris Covert presents his first non-fiction work detailing the drug and gang related violence in Mexico.

Chris gives us Mexican press dispatches of drug and gang war violence over three years, presented in a multi volume set intended to chronicle the death, violence and mayhem which has dominated Mexico for six years.
Click here for more information


Meet the Mods
In no particular order...


Steve White
Seafarious
Pappy
lotp
Scooter McGruder
john frum
tu3031
badanov
sherry
ryuge
GolfBravoUSMC
Bright Pebbles
trailing wife
Gloria
Fred
Besoeker
Glenmore
Frank G
3dc
Skidmark
Alaska Paul



Better than the average link...



Rantburg was assembled from recycled algorithms in the United States of America. No trees were destroyed in the production of this weblog. We did hurt some, though. Sorry.
18.207.106.142