-Short Attention Span Theater-
Archives Reveal Bulldog Wanted Fried Kraut
Churchill wanted to send Hitler to electric chair

LONDON - Winston Churchill was determined to have Nazi German dictator Adolf Hitler executed on the electric chair, according to British War Cabinet records released on Sunday. The British chancellor also insisted that leading Nazi figures should be summarily executed without trial, notes taken by Britain's wartime Deputy Cabinet Secretary Sir Norman Brook showed.

The records showed that Churchill's cabinet colleagues tried to tone down the former chancellor's combative attitude, with then Labour minister and future Prime Minister Clement Attlee seeking to cajole and combat him. It is the first time that records of detailed opinions of the former government ministers have become known as former notes released from the meetings only represented the general discussion.

At one meeting in December 1942, Churchill is cited as saying: "Contemplate that if Hitler falls into our hands we shall certainly put him to death." "This man is the mainspring of evil," he was quoted as saying and suggested that Hitler should not be hanged but send to the electric chair "for gangsters".
It's hard not to admire a man who refuses to mince words. Amidst all the diplomatic dithering, Winston got up on his hind legs and called Hitler and Mussolini "gangsters and guttersnipes" in plain language.

As no such equipment was available in Britain at the time, Churchill even suggested - possibly tongue-in-cheek - that the electric chair for Hitler's death could be provided by the United States under the U.S. Lend-Lease scheme, according to the notes. Two and a half years later, in a meeting in April 1945, the cabinet was still debating whether a trial of the Nazi leadership was bound to turn into a farce.

A "mock trial for Nazi leaders would be objectionable: Better to declare that we shall put them to death," former Home Secretary Herbert Morrison was recorded as saying.
Churchill is noted as agreeing: "All sort of complications ensue as soon as you admit a fair trial."

In a meeting on May 3, Churchill's position appears changed as he proposes to negotiate "with figures such as Gestapo head Heinrich Himmler and then bump him off later". Shortly later, however, Churchill was told that Britain's wartime allies, the U.S. and Russia, preferred to put the Nazi leaders on trial. Senior Nazi figures later escaped the trials as they followed Hitler's example of committing suicide.

Churchill also suggested that British bombers should destroy three German villages for every Czech village wiped out by the Germans and said in another meeting that he had no reservations to shoot German prisoners of war if the Germans killed British ones. The documents are open to the public at the National Archives in Kew in West London.
The man was one tough cookie. Too bad so few politicians have his sort of spine these days.
Posted by: Zenster || 01/02/2006 18:40 || Comments || Link || E-Mail|| [10796 views] Top|| File under:
3 Killed, Over 600 Injured in Philippine Year-End Revelry
At least three people were killed and more than 600 others were injured in Christmas and New Year's celebrations as many defied a government ban and continued a tradition of reckless celebrations.


"Happy Holidays, y'all! Ow!"

Most of the injuries, as usual, were caused by firecracker blasts, officials said yesterday. One victim died from gun sex indiscriminate gun firing and two men from accidentally eating a popular candy-looking sparkler, called watusi or dancing firecrackers, in the run-up to the new year, police and health officials said.


"Hey, y'all! Look what happens when I eat this!"

They said 610 others were injured, mostly by firecracker blasts, Health Secretary Francisco Duque III said in a press briefing. Officials took a variety of steps to try to curb the casualties. Despite police warnings of arrests, 26 people were hit by gunfire, including a young girl who died after being struck by a bullet as she was entering her house in Cavite province south of Manila. Only one man was arrested by police for firing a gun as the new year approached.
Posted by: Fred || 01/02/2006 09:52 || Comments || Link || E-Mail|| [10796 views] Top|| File under:
Arabia
Saudis score record budget surplus
Originally reported Dec. 14, but I thought it might be of interest.

ABU DHABI — Saudi Arabia expects to achieve a record budget surplus of $51 billion in 2005. The Samba Financial Group said the kingdom's economy would increase by 6.5 percent on the basis of rising oil prices, Middle East Newsline reported. Samba said Saudi Arabia would maintain annual growth of between five and seven percent until 2010.

The Saudi bank based its 2005 forecast on an average price of $45 a barrel for Saudi crude and production levels of 9.6 million barrels per day. Samba said world oil prices would remain stable for the foreseeable future. "This year will be the best in the kingdom's economic history," Samba said in its semi-annual report. "Oil revenues, the government budget surplus and the current account surplus will all register all-time highs because of exceptional oil prices and high oil production."
Posted by: Steve White || 01/02/2006 00:00 || Comments || Link || E-Mail|| [10796 views] Top|| File under:
Towards an 'axis of good'
Evo Morales, the president-elect of Bolivia, will travel to Venezuela this week, fresh from a visit to Cuba. But he would have been happy to travel to the US – except that Washington did not invite him, his spokesman said. The Bolivian leader has good relations with Fidel Castro, in Cuba, and Hugo Chavez, in Venezuela, who are both critics of George W Bush's regime in the US. However, Morales is not opposed to developing ties with the United States, Alex Contreras said on Saturday.

Morales, who will also fly to Europe this week, would have gone to Washington as well if he had been asked, Contreras said. His close ties with his Latin peers "do not aim at an axis of evil; rather, to an axis of good", the spokesman said. "The president-elect is prepared to talk [to US officials] as long as diplomatic conditions are different from what they have been before," Contreras said. If that doesn't happen, "unfortunately, relations with the United States can deteriorate badly", he said.

Officials in Washington have been fretting about the relationship between Presidents Morales, Chavez and Castro, which they fear as part of a Latin-American tilt to the left. They are also worried about Morales's opposition to US-led efforts to eradicate coca cultivation in his country. Coca has traditional uses among Indians, not just the cocaine production that the US says it wants to stop.
Posted by: Fred || 01/02/2006 00:00 || Comments || Link || E-Mail|| [10796 views] Top|| File under:
China-Japan-Koreas
President of Taiwan hardens China line
HONG KONG In a televised speech that squelched months of speculation he might soon seek to improve relations with Beijing, President Chen Shui-bian said Sunday that Taiwan needed to increase its weapons purchases and warned against greater economic ties to the mainland.

Chen had said fairly little in the weeks since his Democratic Progressive Party, which seeks greater political independence from the mainland, fared badly in municipal elections on Dec. 3. The Nationalist Party, which favors closer relations with Beijing, did much better in those elections and has been riding a surge in popularity since its then-chairman, Lien Chan, visited the mainland in late spring shortly before his retirement last summer.

But Chen made clear Sunday that those setbacks would not fundamentally alter his policies. In his New Year's speech, he used a series of politically charged phrases that appeal to independence advocates in Taiwan, but will probably offend Beijing, while calling for legislative approval of his plan to buy more weapons from the United States.

Chen was especially emphatic in warning of the risks posed by the rapid modernization of the People's Liberation Army, especially its heavy investments in missiles that can reach Taiwan. "In the face of such imminent and obvious threat, Taiwan must not rest its faith on chance or harbor any illusions," he said in the president's annual New Year's Day address.

Beijing offered no immediate reaction. Wang Daohan, its chief negotiator on Taiwan issues for years, died on Dec. 24 at 90 and political analysts have suggested that his death may make the mainland less likely to soon change policies toward what it considers a "renegade province."

Philip Yang, director of the Taiwan Security Research Center at National Taiwan University, said Chen's speech seemed to be an effort to shore up the backing of hard-line supporters of independence. The Constitution bars a president from a third term; Chen's term expires in 2008 and there are signs that others are challenging what used to be his near-absolute control over the party. "He tried to prove he is still in control," Yang said.


With people like you around, Mr. Yang, Chen may end up looking like Cassandra.

Chen referred as many as 70 times to the island as "Taiwan," instead of its legal name, "the Republic of China." The island's Constitution still states that the government in Taipei is the government of "all China," but Chen has been moving away from that formulation for years.

One common worry in Taiwan involves the growing economic dependence on the mainland and the extent to which China's economy dwarfs Taiwan's. That economy is expanding more than twice as quickly as Taiwan's and is six times larger. Statisticians in Beijing on Dec. 20 revised upward their estimate of the size of the Chinese economy - by an amount equal to the entire annual output of Taiwan - after an economic census found that small private businesses in service industries, like restaurants, had previously been undercounted on the mainland.

Chen said Sunday that more than two-fifths of all orders placed with Taiwanese companies for manufactured goods were now filled by factories elsewhere; the mainland accounts for 90 percent of those shipments from factories outside Taiwan, he said. "Although we cannot turn a blind eye to China's market, we should not view the China market as the only or the last market," the president said. "Globalization is not tantamount to 'China-ization.' While Taiwan would never close itself off to the world, we also shall not lock in our economic lifeline and all our bargaining chips in China."
Posted by: Steve White || 01/02/2006 00:00 || Comments || Link || E-Mail|| [10795 views] Top|| File under:
Down Under
Sydney Council bans Australian flag
PLANS to fly Australian flags over the famous Bondi Beach pavilion were vetoed because of fears the symbols could incite more racial violence on Sydney's beaches.


Flying a national symbol of patriotism and unity would incite racial violence. I think that tells us everything we need to know.

In a decision met with outrage from locals, returned servicemen and ethnic groups, Waverley Council voted 6-5 against the proposal, declaring the popular beach should remain clear of flags to "remove provocation". Mayor Mora Main and fellow Green George Copeland led a block of Labor councillors including deputy mayor George Newhouse, Peter Moscatt and Ingrid Strewe in rejecting the proposal by Liberal councillor Joy Clayton on December 13.


Good to see that the Labor politicos have the same survival instincts as American Democrats.

The Australian flag and an Aboriginal flag were to be provided by Liberal MP Malcolm Turnbull, who yesterday led a chorus of opposition to the decision.

He described the decision as "ridiculous" and remained hopeful council would do a backflip in the face of public backlash. "I just don't understand why such an iconic building on such an iconic location shouldn't have the Australian flag flying," he said. "It was just politically correctness which is sadly what you get often from the Left on councils."

But an unapologetic Mr Copeland said the council remained concerned about a repeat of the Cronulla racial violence. "The Australian flag was used by both sides as a symbol around which to perpetrate racial violence," Mr Copeland said.


Strange, not a word about Leb gang-boyz attacking white women on the beaches. I guess that kind of racial violence doesn't count.

"The people from Lakemba burnt the flag and the Cronulla people swathed themselves in it while pounding people. We didn't want to wave a red rag in front of either side on New Year's Eve."

Muslim leaders yesterday described the council's stance as misguided and presumptuous. Islamic Friendship Association of Australia founder Keysar Trad said decisions made on behalf of Muslims with no consultation only caused further division. "To suggest that Muslims would be offended at the sight of the Australian flag is naive. A great deal of Muslims call Australia home and they are just as happy to see the flag flying high," he said.


Don't know if Mr. Trad is one of the good guys, but he's correct in his statement.

The council has also offended community organisations which proudly fly the national flag. Police Association president Bob Pritchard said he could not envisage any context under which the Australian flag would incite racial tensions. "It (the flag) represents us all - it should not represent any separation of race or instil any feelings of racial tension," he said.

"This is political correctness taken to the extreme and is wrong."

Ms Main said yesterday concerns about racial unrest were only part of the reason behind the council's decision. "I don't think it's being politically correct," she said. "It's just that Bondi is not a ceremonial place. It's a place for recreation."


Something wrong with showing the national flag at a recreational site?
Posted by: Oztralian || 01/02/2006 00:00 || Comments || Link || E-Mail|| [10795 views] Top|| File under:
Europe
Ice Rink Roof Collapses in Germany, Five Dead
From FoxNews. Severely EFL.

Click on 1st picture to see the rink. Good God Almightly!

BAD REICHENHALL, Germany — The roof of a skating rink in the Bavarian Alps collapsed after heavy snowfall Monday, killing at least five people and injuring more than 30, officials said. Rescuers struggled to prop up the roof so they could reach 10 or more people still feared trapped underneath.



RTWT
Posted by: Barbara Skolaut || 01/02/2006 20:32 || Comments || Link || E-Mail|| [10800 views] Top|| File under:
Russia Cuts Off Gas to Ukraine in Cost Dispute
MOSCOW, Jan. 1 - Russia cut off the natural gas intended for Ukraine on Sunday as talks over pricing and transit terms unraveled into a bald political conflict that carried consequences for Ukraine's recovering economy and possibly for gas supplies to Western Europe.

The dispute comes a year after the Orange Revolution brought a pro-Western government to power in Ukraine. It ends a decade of post-Soviet subsidies in the form of cheap energy that allowed Russia to retain some influence over the former Soviet republics.

Choking off the westbound pipes is a striking gamble by Russia, one likely to send political and economic ripples westward in the months ahead. Russia is positioning itself to become an energy-supplying nation capable of easing dependency on Middle Eastern oil in Western Europe and even in the United States.

Gazprom, the Russian energy giant, 51 percent of which is owned by the state, provides about a quarter of Western Europe's natural gas. Under a system begun in the Soviet era, 80 percent of Russia's exports to Europe have passed through Ukraine. Gazprom said it had reduced the flow to equal the volumes it agreed to provide to Western countries, minus what the company provides for the Ukrainian domestic market.

Sunday's early-winter cut in gas supplies to Ukraine came as an unsettling reminder that promises of energy exports are not Russia's only method of using oil and gas to further its foreign policy goals - it can also turn off the valve of energy exports. Tellingly, President Vladimir V. Putin of Russia was personally involved in the negotiations. It was he, rather than company officials, who made the final offer of a grace period on Saturday.

A jump in Russia's utility bill to Ukraine is at the heart of the current conflict. Russia is seeking to charge $220 to $230 per 1,000 cubic meters of natural gas, up from $50. Ukraine's economy has depended on buying cheap energy from Russia, which provides about a third of its natural gas supply.

The 11th-hour effort to head off the shutdown failed. On Sunday, Ukraine's natural gas distributing company, Naftogaz, said it had faxed a draft contract to Russia shortly after 11 p.m. Saturday - agreeing to terms laid out earlier that evening by Mr. Putin, the company said in a statement.

At around 10 a.m. on Sunday, Gazprom began cutting the pressure on pipelines at the border with Ukraine, and the effect on the Ukrainian web of pipelines was felt later in the day. Gazprom reduced the pressure in the gas mains leading to Ukraine at three metering stations and ceased boosting pressure in the westbound pipelines from a storage system that is designed to keep the pressure up during peak demand in the winter.
Posted by: Steve White || 01/02/2006 00:00 || Comments || Link || E-Mail|| [10795 views] Top|| File under:
From Austria, 'new thoughts' for EU
Posted on the off-chance that Europe still matters.

VIENNA: Austria plans to revive the moribund European constitution and will promote expansion of the European Union, but it will also raise a critical voice on issues like the involvement of European institutions in the domestic affairs of the 25 member states, according to Chancellor Wolfgang SchÃŒssel, who took over the six-month rotating EU presidency on Sunday.

Following months of bitter contention over the Union's direction, SchÃŒssel, 60, said Europe needed "some moments of fantasy and flexibility and new thoughts." He said he would restart efforts to draft a new constitution at an EU conference on European identity to be held in Salzburg in late January.

In an interview at his office at the chancellery, SchÃŒssel was generally upbeat about Europe's prospects. But he warned that Turkey might never become a full member of the EU and said that the services directive, a bill making it easier for European workers and companies to offer services abroad, should be probably be scrapped and rewritten. "We shouldn't wait too long to revive the debate on the European future," SchÃŒssel said. He said he aimed to have a timetable and roadmap for ratification of a new European constitution ready by mid-2006, when Austria hands over the EU presidency to Finland.

The dense and lengthy previous constitution had been drafted by about 100 European notables headed by Valéry Giscard d'Estaing, the former French president. SchÌssel called that process elitist and anachronistic, declaring, "I want to avoid a top-down approach." This time, he said, a broad spectrum of citizens including scientists, journalists and professors should contribute ideas for a new constitution.


No mention of ordinary Europeans.

Although much of the current unhappiness about the EU appears to stem from the latest round of expansion, from 15 to 25 members, in May 2004, SchÃŒssel said he would push plans to add another four members quickly. Romania and Bulgaria should be able to join the club by 2007, or 2008 at the latest, he said, while membership for Croatia and Macedonia should follow soon after. Bulgaria in particular has "made enormous progress in fights against organized crime," SchÃŒssel said.

SchÃŒssel said a key event of the Austrian presidency will be a conference in April, in the northern Austrian town of Saint Poelten, on the principle of "subsidiarity" - EU jargon for allowing member states to keep rulemaking under local control where possible. Even as Europeans integrate their economies, it remains critical to respect sovereignty, SchÃŒssel said. "There are some tendencies within the European Union that can be seen with critical eyes," he said, notably "an extension of communitarian law by the European court."

SchÃŒssel said political accord in Europe could be easier following the electoral victory in Germany of Angela Merkel, who is also a center-right chancellor. Franco-German relations should be "something which is moving in a positive direction, not blocking" initiatives like a new constitution, he said.


Translation: Chirac and Schroeder can't dictate terms anymore.

SchÃŒssel suggested that Austria could help break the deadlock in Europe's economic debate because it sat somewhere in between the sharply contested continental and Anglo-Saxon models. "We Austrians have something to offer which is probably a good mixture of both views," he said. Like Scandinavians, Austrians "have a very flexible labor market and on the other hand a very safe and stable social network."
Posted by: Steve White || 01/02/2006 00:00 || Comments || Link || E-Mail|| [10794 views] Top|| File under:
Home Front: Politix
Federal Emergency Management Motel Agency
FEMA Hotel/Motel Extension for EvacueesFEMA is immediately complying with a court order. FEMA has extended the stay of all of those evacuees living in hotels and motels paid for by FEMA at least through January 7, 2006. No hurricane evacuee will have to make the transition to longer-term housing without first receiving rental assistance from FEMA or being provided with referral options if ineligible for assistance. The federally-reimbursed hotel/motel program will end no earlier than February 7, 2006

er whenever

for those still working with FEMA to receive assistance.

Our goals and those of this ruling are very much the same and that is to make sure no one is asked to make a transition to longer-term housing before receiving the tools to do so, such as FEMA's rental assistance.

FEMA has provided rental assistance to 653,000 families affected by this catastrophe so far. The needs of the relative few who remain in hotels and motels remain a top priority. FEMA continues to reach out to those evacuees who may not yet know of federal aid they are eligible to receive, and encourages those who have not registered to do so. Our aim is to ensure that all victims of Hurricanes Katrina and Rita have housing.



Congresswoman Cynthia McKinney from Georgia has requested that the hotel/motel crowd be funding and extended through 2006. Thats somewhere in the neighborhood of 8ok people. Might be cheaper cheaper to just buy the hotels
Posted by: LarryTheCableGuy || 01/02/2006 16:35 || Comments || Link || E-Mail|| [10799 views] Top|| File under:
John Kerry keeps options open for 2008
Rove really is *that* good, folks:


It's almost as if Sen. John Kerry never stopped running for president. He still jets across the country, raising millions of dollars and rallying Democrats. He still stalks the TV news show circuit, scolding President Bush at every turn. His campaign Web site boasts of an online army of 3 million supporters.

Bet he's got cookies and counters on that web site. Somebody tell the AP!

His support is a mile wide and a millimeter deep.

The Massachusetts Democrat, defeated by Bush in 2004, insists it is far too early to talk about the 2008 race, but some analysts assume he has already positioning himself for another shot at the White House. "Obviously, Kerry has all but said he wants another crack at the thing," said Neal Thigpen, a political science professor at South Carolina's Francis Marion University. "He's going to make a second try." While most losing presidential nominees quickly fade into the political landscape, Kerry has worked hard at maintaining a high public profile. "He's continuing the fight he began in 2004," said Kerry spokesman David Wade. "He wants to make it very clear he's a fighter who is going to continue to fight for his agenda." Borrowing a page from Republican Sen. John McCain's 2000 postelection playbook, Kerry has kept much of his presidential political organization intact.

Nice conflation with McCain there, AP. Smooth.

He has also used his fundraising prowess to aid Democrats across the country, collecting chits that could be called if he seeks the party's White House nomination. "He believes in his heart and soul that he came just a whisker away from being president," said Ronald Kaufman, a veteran GOP operative with Massachusetts roots.

"Missed him by that much."

Traveling extensively since his 2004 loss, Kerry generated nearly $5.3 million for dozens of Democratic candidates, state parties and charitable causes, according to aides. He gave more than $200,000 to help Washington state Democrats prevail in Christine Gregoire's gubernatorial recount. Kerry has expanded his campaign's e-mail supporter list, a vital organizing tool if he runs again. He has bought TV and newspaper ads promoting pet issues such as children's health care and his opposition to oil drilling in the Arctic National Wildlife Refuge. He also reunited several members of his campaign policy team. "No other past presidential candidate, with the exception of McCain, has done what Kerry has done in terms of converting his presidential campaign into a grass-roots political and legislative operation," said Wade. "He's dedicated to electing Democrats."

Another mention of McCain. And how's that whole 'being a Senator' thingy going these days? Has Kerry managed to show up for any votes lately? Sponsored any legislation?

That's for mere Senators.

Despite such political spadework, Kerry can expect an uphill fight in 2008. "He is going to have a difficult time overcoming his last campaign and explaining to the party regulars how and why he lost," said Dan Payne, a longtime Democratic consultant and former Kerry strategist. "There's only so much that the Democrats can blame on (senior Bush adviser) Karl Rove." In 2008, Democrats will probably be eager for a fresh face, said Thigpen, citing New York Sen. Hillary Clinton's lead in early polls and her ability to raise large sums of money. "There's not a lot of fire out there for Kerry," he said.

Already a candidate for understatement of the year, and it's only January 2.

Kerry's image as a Northeast liberal with fuzzy views on major issues like Iraq would make him vulnerable once more, said Kaufman, who was White House political director for Bush's father, President George H.W. Bush. "I go to bed every night praying Kerry is the nominee again," he said.
Posted by: Seafarious || 01/02/2006 10:33 || Comments || Link || E-Mail|| [10802 views] Top|| File under:
International-UN-NGOs
UN makes replacing rights panel a 2006 priority
UNITED NATIONS, New York: UN officials have decided they must act within weeks to produce an alternative to the widely discredited Human Rights Commission to maintain hope of redeeming the UN's credibility in 2006. The commission, based in Geneva, has been a persistent embarrassment to the United Nations because participation has been open to countries like Cuba, Sudan and Zimbabwe, current members who are themselves accused of gross rights abuses. Libya held the panel's chairmanship in 2003.

"The reason highly abusive governments flock to the commission is to prevent condemnation of themselves and their kind," said Kenneth Roth, executive director of Human Rights Watch, "and most of the time they succeed. If you're a thug, you want to be on the committee that tries to condemn thugs."


This logic escaped Kofi for a while, didn't it?

Mark Malloch Brown, chief of staff to Secretary General Kofi Annan, noted that there are two other crucial steps toward reform in place: a new peacebuilding commission to help countries emerging from war, and a biennial budget under an arrangement laying the groundwork for major management change by June.

But, he said, the rights commission has taken center stage. "For the great global public, the performance or nonperformance of the Human Rights Commission has become the litmus test of UN renewal," he said. "We can't overestimate getting a clear win on this in January."

Annan begins his thankfully last year in office with a mandate to bring fundamental and lasting change to the beleaguered institution, which has struggled through a period of scandal and mismanagement.

Negotiators have been struggling for months over the terms of a new Human Rights Council that Annan proposed last spring to replace the commission. A hoped-for agreement in December did not materialize.


Perhaps because the thugs prevented it?

Negotiators resume talks on Jan. 11 and must settle on a resolution for the new council soon after to have it in place by March, when the commission reconvenes in Geneva. "The commission should hold that meeting with the understanding that it is going to be its last meeting," said Ricardo Arias, the ambassador of Panama, who is one of the leaders of the group drawing up the new Human Rights Council.

The current commission has 53 members serving staggered three-year terms and elected from closed slates put forward by regional groups. It meets each year in Geneva for six weeks. The proposed council would exist year-round, be free to act when rights violations are discovered, conduct periodic reviews of every country's human rights performance and meet more frequently throughout the year.

Still in dispute are the council's size, the procedures for citing individual countries, how often the panel would meet, a possible two-term limit for membership and whether members would be chosen based on agreed criteria of human rights performance or by a two-thirds vote of the General Assembly as a way of weeding out notorious rights violators.


If a performance clause isn't included it will be clear that this is all for show.

The proposal envisions votes on each individual candidate for membership rather than on regional slates.

As with most of the changes being proposed, the rights council has drawn suspicion from the poorer and less developed countries of the 191-member General Assembly.


Most of whom, purely a coincidence, are run by thugs.

They say they fear that the new council may be yet another way for wealthier and more powerful countries to intrude in their affairs. Abdallah Baali, the ambassador of Algeria, said the main concern of objecting countries was "whether or not this council will impose both its measures and its views on a member state or will it seek their cooperation in order to improve their human rights records."


First, the latter; if that fails, the former.

That said, he added that Algeria supported the proposed council.

UN diplomats singled out Egypt and Pakistan as countries that were leading the resistance to the proposed council.


As we were just saying about thugs ...

In introducing his recommendation for a new council last March, Annan cited the flaws in the current commission and the consequences for the United Nations of not reforming it.
The commission had been undermined, he contended, by allowing participation of countries whose purpose was "not to strengthen human rights but to protect themselves against criticism or to criticize others."

"As a result," Annan said, "a credibility deficit has developed, which casts a shadow on the reputation of the United Nations system as a whole."

Roth of Human Rights Watch was more blunt. "If the governments of the world cannot get together on human rights at the UN, then it is a shameful act for the entire organization," he said.


HRW ges one right, finally.

Kristen Silverberg, the U.S. assistant secretary of state for international organizations, said the priorities were "to improve the membership so that countries like Zimbabwe and Sudan were not eligible" and "to make sure the council can act." "Some countries have argued that it's better for the council to stay away from anything that would embarrass a country, but we think the council needs to be prepared to take action in serious cases like Darfur and Burma," she said.


And Zimbabwe, Algeria, Egypt, Pakistan, the Congo, North Korea ...
Posted by: Steve White || 01/02/2006 00:00 || Comments || Link || E-Mail|| [10795 views] Top|| File under:
Southeast Asia
Quake sparks panic in Aceh
An earthquake has been felt in the tsunami-devastated Indonesian province of Aceh, causing panic but no reports of casualties. The quake measured 5.8 on the Richter scale and had its epicentre 90 kilometres south-west of the provincial capital, Banda Aceh. The quake was felt strongly at Calang in West Aceh but there were no reports of casualties or damage. Aceh was hardest hit by last year's Boxing Day earthquake that triggered tsunamis across the Indian Ocean, killing about 220,000 people.
Posted by: Fred || 01/02/2006 00:00 || Comments || Link || E-Mail|| [10795 views] Top|| File under:
Syria-Lebanon-Iran
From the WTF Files - Iran ready to host 'human rights' conference
LONDON - Iranian President Mahmoud Ahmadinejad said that the Iranian government is ready to host a conference on 'human rights' between the Islamic and European thinkers, accoding to IRNA.
Hey, if Lybia can chair the UN's Human Rights Commission anything's possible, right?
Asked about dialogue on human rights between Iran and the European Union, he said that Iran is ready to organize a conference on 'human rights' between thinkers from Muslim nations and European states in presence of Western media networks to be broadcast without censorship.
"Thinkers from Muslim Nations", I need to add that to my list of all-time classic oxymorons.
The president said that human rights is a sacred value which should not be abused for propaganda campaign or political objectives.
A "sacred value", unless you're Jewish of course, then all bets are off.
He said that Iran seeks dialogue on human rights not only with certain states which are misusing the topic for propaganda purposes, IRNA added. "Iran advocates dialogue on human rights with international community to be pursued in its true sense and on equal footing." He made a proposal according to which Iran would send representatives to European states to study freedom of expression, prisons conditions and women or children there and in return, the European states will be able to send delegation to Iran to study human rights situation in the country. So, the report of the European delegation about human rights in Iran and that of the Iranian delegation to Europe would be published for the public opinion without any censorship.

Responding to a question about the hue and cry the Europeans embarked in reaction to his statement about revenge for the holocaust perpetrated by German army, he said that intensity of their reaction indicated that there is something wrong with it, IRNA stated. He said that Iran makes a distinction between Judaism and Zionism and believes that Zionism has been created to take revenge from Muslims for the mass killing of Jews by German Army.
Well, there was that Uncle of Arafat's who was so cozy with Hitler, but it's pretty clear from all the Nazis they hunted down that Israel is able to distinguish who was actually running the death camps.
Ahmadinejad said that the question is why the Europeans are afraid of holding a debate on the human tragedy and consider it a red line.
Debating well established fact runs contrary to a lot of people's thinking regardless of what Islamic wingnuts might consider to be proper.
"Why don't the Europeans who perpetrated the crime pay the price themselves?" Iranian president asked. He said that human rights of every individual should be honored irrespective of religion.
All except them pesky Jews.
President Ahmadinejad said that when he saw the angry reaction of the Europeans to his statement about the holocaust, he asked himself whether the needle had struck their sensitive nerve.
Mayber they're just wondering how you get your toothbrush past that curly toed slipper.
Iranian president said that the Europeans have expelled Jews from Europe and deported them to occupied Palestine, this practice is in itself actually anti-Semitic. "In fact the Europeans have practiced ethnic cleansing against the Jews in Europe by expelling the Jews from all the European states.
As I recall, they gave that up a while back.
"They have shot two targets with a single bullet: They have built a Jewish camp among the Islamic nations and got rid of the Jews from the whole of Europe. The 'Zionist' regime is a part of Europe, which was broken away from Europe, and is anti-Islamic in nature," President Ahmadinejad said.
Won't someone please cap this monster raving loon.
Posted by: Zenster || 01/02/2006 13:07 || Comments || Link || E-Mail|| [10795 views] Top|| File under:
Who's in the News
62
[untagged]
Bookmark
E-Mail Me
The Classics
The O Club
Rantburg Store
The Bloids
The Never-ending Story
Thugburg
Gulf War I
The Way We Were
Bio
Merry-Go-Blog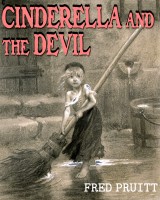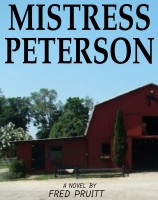 On Sale now!


A multi-volume chronology and reference guide set detailing three years of the Mexican Drug War between 2010 and 2012.

Rantburg.com and borderlandbeat.com correspondent and author Chris Covert presents his first non-fiction work detailing the drug and gang related violence in Mexico.

Chris gives us Mexican press dispatches of drug and gang war violence over three years, presented in a multi volume set intended to chronicle the death, violence and mayhem which has dominated Mexico for six years.
Click here for more information


Meet the Mods
In no particular order...


Steve White
Seafarious
tu3031
badanov
sherry
ryuge
GolfBravoUSMC
Bright Pebbles
trailing wife
Gloria
Fred
Besoeker
Glenmore
Frank G
3dc
Skidmark



Better than the average link...



Rantburg was assembled from recycled algorithms in the United States of America. No trees were destroyed in the production of this weblog. We did hurt some, though. Sorry.
3.238.118.80

Help keep the Burg running! Paypal: