Afghanistan
Al Jazeera team freed in Kabul after questioning
DUBAI - US and Afghan forces released the Kabul correspondent of Al Jazeera television, his driver and a cameraman on Sunday hours after holding and questioning them, the station said.

An Al Jazeera journalist said from Kabul that the three had not been aware of any restrictions on reporting in the area where they were held. The Qatar-based station earlier quoted a statement from the US forces as saying the team had been filming locations of a "security nature" near the headquarters of the US-led troops operating in Afghanistan.


But they're not on the other side, nope, no truth to that at all, nope nope ...
Posted by: Steve White || 01/02/2006 00:00 || Comments || Link || [336062 views] Top|| File under:
Africa North
Egypt's press decries refugee killings
Egypt's independent and opposition press has criticised police for forcibly breaking up a three-month protest by Sudanese refugees that left as many as 25 people dead. "Shame on Egypt," thundered the headline in the Al-Arabi newspaper on Sunday, as relatives held funerals across Cairo for the dead, who included women and children. "Prosecute the murderers and dismiss the minister of interior," the paper demanded.

Thousands of riot police wielding sticks and water cannon forcibly removed hundreds of Sudanese demonstrators, in an operation that began at dawn on Friday. The independent Al-Isboa newspaper called it "the night the human conscience was lost."

"The interior ministry lost its mind and killed 20 Sudanese in the Mohandiseen massacre," declared Sawt al-Umma, referring to the upmarket Cairo neighbourhood where up to 2000 refugees had been camping outside UN offices to draw attention to their cause.
Posted by: Fred || 01/02/2006 00:00 || Comments || Link || [336066 views] Top|| File under:
China-Japan-Koreas
North Korea gathers kit for nuclear bombs
Rantburgers already know the main storyline, but check out the description of the plutonium.

NORTH KOREA is working to restart a reactor that would produce enough plutonium to make 10 atomic bombs a year, a leading American nuclear scientist has revealed. Siegfried Hecker, former director of the US government's top secret Los Alamos laboratory, also said the North Koreans reprocessed 8,000 fuel rods to make up to 14kg (30lb) of plutonium last summer, despite taking part in six-party talks hosted by China to end their weapons programme.

"They have the plutonium," he said. "We have to assume the North Koreans can and have made a few nuclear devices."

Hecker's revelations were based on information gleaned during two visits to North Korea, the last in August 2005, in which he met physicists and, in a pure moment from spy fiction, was handed a specimen of weapons-grade plutonium, stored in a marmalade jar.

Hecker, who was at Los Alamos from 1973-97, gave his warning at a recent conference in Washington as one of the most authoritative observers of North Korea's programme. On his first visit to North Korea in 2004, Hecker was taken to the Yongbyon nuclear research centre to meet its director. His hosts brought a small steel container into the conference, containing a wooden box. "They slid open the box and inside were two glass jars — two marmalade jars, actually — with screw-on tops," he said. One contained powder, the other a thin scrap of metal — the " stuff you would use for the bombs".

"I held the plutonium and it passed the test," he added. When he told the director it was not very warm, the latter replied: "Well Dr Hecker, that's because the plutonium 240 content is low, which means that it's good bomb-grade plutonium."

On his second visit, Hecker met the director in Pyongyang, the capital, to learn that while the North Koreans had been negotiating in China, they had also been making up to 14kg of plutonium, taking their total stock to an estimated 43kg, enough for about eight bombs.

Hecker said his main fear is that North Korea's impoverished regime might sell material to terrorists. "Forty kilograms of plutonium, some number of briefcases anywhere in basements, in one of the 15,000 tunnels in North Korea — nobody will find it," he said.
Posted by: Steve White || 01/02/2006 00:00 || Comments || Link || [336062 views] Top|| File under:
Europe
Steyn: It's the demography, stupid
Most people reading this have strong stomachs, so let me lay it out as baldly as I can: Much of what we loosely call the western world will survive this century, and much of it will effectively disappear within our lifetimes, including many if not most western European countries. There'll probably still be a geographical area on the map marked as Italy or the Netherlands— probably—just as in Istanbul there's still a building called St. Sophia's Cathedral. But it's not a cathedral; it's merely a designation for a piece of real estate. Likewise, Italy and the Netherlands will merely be designations for real estate. The challenge for those who reckon western civilization is on balance better than the alternatives is to figure out a way to save at least some parts of the west.

Continued on Page 49
Posted by: Frank G || 01/02/2006 00:00 || Comments || Link || [336079 views] Top|| File under:
Al Qaeda Aide al-Saqa Said to Fake Death
An alleged Al Qaeda operative accused of serving as a key link between the group's leaders and suicide bombers hid his tracks so well that even fellow militants thought he was dead. Loai Mohammad Haj Bakr al-Saqa, wanted by Turkey for 2003 bombings in Istanbul that killed 58 people, is said to have eluded intelligence services by using an array of Pakistani made fake IDs, employing aliases even with his Al Qaeda contacts and finally faking his death in Fallujah, Iraq, in late 2004.


He didn't fake it, he merely delayed it.

The Syrian radical didn't surface until last August, when a work accident an accidental explosion forced him to flee his safehouse in the Turkish resort of Antalya, police say. Officers reported finding bomb-making materials meant for an attack on an Israeli cruise ship as well as fake IDs and passports from several countries. Police eventually cornered al-Saqa in southeastern Turkey and he is awaiting trial on terrorism charges. His story is an example of how Al Qaeda militants operate in the shadows, changing identities, moving from country to country and covering their tracks to help the loosely organized terror network carry out attacks.


If we aren't aggressive in trying to find them they'll be successful and the Bush administration will be blamed. If we're aggressive the Bush admin will be accused of violating civil liberties.

Until recent years, al-Saqa was not well-known to international intelligence agencies despite his conviction in absentia in 2002 — along with Al Qaeda in Iraq leader Abu Musab al-Zarqawi — for a failed plot to attack Americans and Israelis in Jordan with poison gas during millennium celebrations. He and al-Zarqawi were each sentenced to 15 years in prison.

Al-Saqa later emerged as a key Al Qaeda operative in the Middle East. Two Turkish terror suspects interrogated at Abu Ghraib prison in Iraq said al-Saqa served as a connection between the 2003 Istanbul bombers and Al Qaeda, according to testimony obtained by The Associated Press. "He is a very important person for that region because obviously he knows more people than the locals themselves," said Michael Radu, a terrorism analyst at the Foreign Policy Research Institute in Philadelphia. "He probably meets people from different cells, different subgroups who do not know each other, but he knows them so he can have a much better picture."

Al-Saqa, 32, juggled identities, and rumors, to elude intelligence agencies. Turkish Al Qaeda suspect Burhan Kus said at Abu Ghraib that he had heard al-Saqa and Habib Akdas, the accused ringleader of the Istanbul bombers, were killed in a U.S. bombardment of the Iraqi town of Fallujah in November 2004. "Al-Saqa apparently faked his own death, borrowing a disinformation tactic used by Chechen militants," said Ercan Citlioglu, a terrorism expert at the Center for Eurasian Strategic Studies in Ankara, the Turkish capital. Several accused Turkish Al Qaeda suspects recognized al-Saqa's photos but identified him with different names, most calling him "Syrian Alaaddin." "The al-Saqa case clearly shows how Al Qaeda is taking advantage of fake IDs and porous borders to spread its terror, forcing countries to take more sophisticated measures, like taking fingerprints in the United States, to increase border security," Citlioglu said.


Remember the protest that went with that decision?

Analysts said his capture was a blow to Al Qaeda since he would be one of only a few people who understood the infrastructure of an organization that lacks permanent, hierarchical links. "That is a serious blow because it is very hard to replace these kind of people," said Radu. But Turkish security officials warn that others still operate in the region. One official, who spoke on condition of anonymity, described al-Saqa as one of fewer than a dozen Al Qaeda number three's "middle managers" who serve as contacts between local cells and the Al Qaeda leadership.

Al-Saqa's success in eluding capture for so long underlines the challenges that authorities face in trying to crack down on Al Qaeda and the insurgency in Iraq. He apparently left Iraq after spreading the rumor about his death in Fallujah. Nine months later, police responding to the Antalya explosion discovered more than 1,320 pounds of bomb-making materials, falsified Syrian and Turkish IDs and two Tunisian passports. All bore al-Saqa's picture. He eventually was captured at Diyarbakir airport in southeastern Turkey with yet another fake Turkish ID. Only then did Turkish police realize they had captured and deported al-Saqa — without knowing his real identity — in March 2003 for carrying a fake Syrian passport.


Wonder why they didn't keep and interrogate him then? A fake Syrian passport would seem to be a big clue.

Identifying himself as a "mujahed" — guerrilla fighter — al-Saqa admitted to failed plans to make a bomb and to stage an attack on Israeli tourist ships, similar to the attack on the destroyer USS Cole off Yemen in October 2000 that killed 17 sailors, said Emin Demirel, a terrorism expert and author of several books on al-Qaida's structure in Turkey. According to testimony obtained by AP, al-Saqa told Turkish prosecutors: "I was going to blow up the Israeli ship in international waters." Prosecutors charged al-Saqa with being a senior Al Qaeda member, making bombs and smuggling explosives into Turkey. He is being held at the high-security Kandira prison near Istanbul. No trial date has been set.


Wonder if the Turks can execute him without upsetting the EU too much?

Al-Saqa could also be extradited to Jordan, where a military court convicted him, al-Zarqawi and Jordanian-American Raed Hijazi in connection with the failed millennium terror attack. Jordanian prosecutors suggested in their indictment that al-Saqa was an agent coordinating between militants traveling through Turkey to Pakistan and Afghanistan.


Jordanian interrogators and Turkish truncheons. Interesting combination.

In Istanbul, Al-Saqa played host to Hijazi and two other militants, including a cousin of al-Zarqawi, helping to arrange their travel to Pakistan for training in neighboring Afghanistan, court documents said.

Kus, the terror suspect held at Abu Ghraib, said al-Saqa was known to have provided passports to insurgents in Istanbul. He said al-Saqa brought $50,000 to Istanbul for the 2003 bombings at the British consulate, the local headquarters of the London-based bank HSBC and two synagogues. A total of 58 people were killed and hundreds suffered wounds. Kus said al-Saqa and fellow ringleader Akdas cheered and shouted "Allahu Akbar" — Arabic for "Holy Shit God is great" — as they watched TV news in Syria about the bombings. Kus, charged with helping to build the Istanbul truck bombs, said he later traveled from Syria with Akdas to Iraq, where al-Saqa was a commander in Fallujah, then an insurgent stronghold west of Baghdad.
Posted by: Steve White || 01/02/2006 00:00 || Comments || Link || [336063 views] Top|| File under:
Home Front: Politix
Bush sez terror threat warrants NSA program
Emphasizing that "we are at war with an enemy who wants to hurt us again," President Bush on Sunday strongly defended the domestic eavesdropping program that began in 2002, and repeated his contention that the disclosure of its existence had caused the country "great harm."

In a brief exchange with reporters after visiting wounded soldiers at Brooke Army Medical Center, Bush said the surveillance, conducted by the National Security Agency, targeted known Al Qaeda members or associates and involved intercepts of only a few numbers in the United States.

"If somebody from Al Qaeda is calling you, we'd like to know why," he said. "We're at war with a bunch of coldblooded killers."

The NSA is normally required to seek permission, on a case-by-case basis, from a special panel of federal judges before conducting any type of surveillance within the United States.

Bush contends that the congressional authorization to use force against Al Qaeda, passed a week after the Sept. 11 attacks, enabled him to approve NSA intercepts of telephone calls and e-mails without seeking court orders under the Foreign Intelligence Surveillance Act.

Bush said Sunday that the program, which the New York Times revealed last month, had been repeatedly vetted by Justice Department officials and members of Congress.

"This program has been reviewed, constantly reviewed, by people throughout my administration. And it still is reviewed," he said.

He also clarified remarks he had made in April 2004, in which he said that all wiretaps required a court order and that "when we're talking about chasing down terrorists, we're talking about getting a court order before we do so."

Asked about those statements Sunday, Bush said: "I was talking about roving wiretaps, I believe, involved in the Patriot Act. This is different from the NSA program. The NSA program is a necessary program."

The president's comments came after he was asked about a newspaper report that a top Justice Department official had questioned the legality of certain aspects of the surveillance, resulting in its temporary suspension. He avoided answering directly and instead raised a spirited defense of the program.

"We're at war, and as commander in chief, I've got to use the resources at my disposal, within the law, to protect the American people," he said.

The New York Times reported Sunday that in March 2004, administration officials made an emergency visit to Atty. Gen. John Ashcroft's hospital room after his deputy, James B. Comey, who was serving as acting attorney general during Ashcroft's absence, refused to approve continuation of the program. Ashcroft was recovering from gallbladder surgery and had been in intensive care under tight security, the paper said.

Comey could not be reached Sunday for comment.

Appearing on "Fox News Sunday," Sen. Charles E. Schumer (D-N.Y.), a member of the Judiciary Committee, said the report of Comey's refusal to give his approval heightened concerns about the program.

He said that when people like Comey "had real doubts about the program, it calls into question the way the president and vice president went about changing it."

The chairman of the Judiciary Committee, Sen. Arlen Specter (R-Pa.), has said his panel will hold hearings into the eavesdropping program, and Schumer said he would ask Specter to call Comey, Ashcroft and other administration officials as witnesses.

But citing widespread discussion of the issue, the Senate's second-ranking Republican, Sen. Mitch McConnell of Kentucky, said the Senate Intelligence Committee, whose sessions are usually closed to the public, was the more proper venue for hearings.

"We're already talking about this entirely too much out in public 
 and it's endangering our efforts to make Americans more secure," he told "Fox News Sunday."

The Justice Department has announced that it is investigating who leaked information about the top-secret program to reporters.

"The fact that somebody leaked this program causes great harm to the United States," Bush said Sunday.

"There's an enemy out there. They read newspapers, they listen to what you write, they listen to what you put on the air, and they react."

Schumer told Fox that the Justice Department investigation should determine whether the leaker was seeking to disclose damaging information or to reveal potentially illegal activity.

"There are differences between felons and whistle-blowers, and we ought to wait till the investigation occurs to decide what happened," he said.
Posted by: Dan Darling || 01/02/2006 03:21 || Comments || Link || [336063 views] Top|| File under:
Schumer Wants to Know Motivation Behind NSA Leak
EFL to snip duplications from the other NSA-related stories posted today.

WASHINGTON — The investigation into who leaked information about a National Security Agency secret wiretapping program on potential terror suspects needs to focus on the motivation behind the leak, a Democrat on the Senate Judiciary Committee said Sunday. "There are differences between felons and whistleblowers, and we ought to wait 'til the investigation occurs to decide what happened," Sen. Charles Schumer, D-N.Y., told "FOX News Sunday."


Having discovered that the burner on the stove is hot, Senator Schumer is looking for some ointment.

The Justice Department on Friday opened an investigation into who leaked the information about the program, sparking debate over its threat to national security and presidential powers versus civil liberties.

President Bush has cited his constitutional powers and a congressional resolution after the Sept. 11 attacks to justify his approval of the program. But Bush's decision to allow the secret wiretapping program is questionable, Schumer said. "The president thought that there was a problem, instead of coming to the people and saying he needs changes in the law; he just did it on his own," Schumer said . "It calls into question the way the president and the vice president change things."


So Chuck, had the President come to the Congress for this (assuming that he needed to), you would have said 'yes', correct?

Sen. Mitch McConnell, R-Ky., said he welcomes the investigation, adding that members of Congress were briefed on the program and didn't reject it. "Thank goodness the department is investigating who is leaking this information that could threaten our safety," McConnell told "FOX News Sunday." "We need new techniques in the wake of 9-11."

Schumer sent a letter Sunday to [Senator Arlan] Specter requesting current and former administration officials be called as witnesses and suggesting that they avoid any attempt to use executive privilege to prevent testimony. Some officials include Comey, Ashcroft, Gonzales and Card.

The White House said that the program was "reviewed regularly and approved by top officials including those at the Justice Department." But Schumer and other critics say that while the president needs tools to fight the War on Terror, other factors need to be reviewed to make sure there is a balance between security and liberty. "When you want to shift balance, [you] must have open debate and rules that are set," Schumer said.


Of course, an open debate would tip off the very people we're trying to find.

The investigation needs to focus on finding out who leaked the information, McConnell said. "We are talking about intercepts with people who are talking internationally and planning another 9-11," McConnell said. "I applaud the Justice Department for beginning it."

The information may have been leaked to the media because they didn't agree with the program, Schumer said.


Does that give them the right to violate the law? And if the leakers turn out to be wrong -- the program in the end passes constitutional muster -- what excuse do they then have?

Supreme Court Justice nominee Samuel Alito may face tough questions about the program in his upcoming Senate confirmation hearings, which are set to begin on Jan. 9. "The revelation about the NSA leaks means that the Supreme Court will play a very important role," Schumer said. "There are serious questions to be asked. We'll see where Alito comes down."


I suspect Judge Alito will decline to answer the question on the grounds that the USSC may have to rule on it.
Posted by: Steve White || 01/02/2006 00:00 || Comments || Link || [336062 views] Top|| File under:
NSA Gave U.S. Agencies Info From Surveillance
Fruit of Eavesdropping Was Processed and Cross-Checked With Databases


Don't worry, according to WaPo this is somehow wrong.

Information captured by the National Security Agency's secret eavesdropping on communications between the United States and overseas has been passed on to other government agencies, which cross-check the information with tips and information collected in other databases, current and former administration officials said.

The NSA has turned such information over to the Defense Intelligence Agency (DIA) and to other government entities, said three current and former senior administration officials, although it could not be determined which agencies received what types of information. Information from intercepts -- which typically includes records of telephone or e-mail communications -- would be made available by request to agencies that are allowed to have it, including the FBI, DIA, CIA and Department of Homeland Security, one former official said.


The progressive Left has complained since we liberated Iraq that a major failing of the Bush administration was failing to cross-check raw intel on WMD -- if only they had done so they would have known that the intel was flawed. Now NSA will be flayed for .. cross-checking raw data.

At least one of those organizations, the DIA, has used NSA information as the basis for carrying out surveillance of people in the country suspected of posing a threat, according to two sources. A DIA spokesman said the agency does not conduct such domestic surveillance but would not comment further. Spokesmen for the FBI, the CIA and the director of national intelligence, John D. Negroponte, declined to comment on the use of NSA data.

Since the revelation last month that President Bush had authorized the NSA to intercept communications inside the United States, public concern has focused primarily on the legality of the NSA eavesdropping. Less attention has been paid to, and little is known about, how the NSA's information may have been used by other government agencies to investigate American citizens or to cross-check with other databases. In the 1960s and 1970s, the military used NSA intercepts to maintain files on U.S. peace activists, revelations of which prompted Congress to restrict the NSA from intercepting communications of Americans.

Today's NSA intercepts yield two broad categories of information, said a former administration official familiar with the program: "content," which would include transcripts of a phone call or e-mail, and "non-content," which would be records showing, for example, who in the United States was called by, or was calling, a number in another country thought to have a connection to a terrorist group. At the same time, NSA tries to limit identifying the names of Americans involved.

"NSA can make either type of information available to other [intelligence] agencies where relevant, but with appropriate masking of its origin," meaning that the source of the information and method of getting it would be concealed, the former official said.

Agencies that get the information can use it to conduct "data mining," or looking for patterns or matches with other databases that they maintain, which may or may not be specifically geared toward detecting terrorism threats, he said. "They are seeking to separate the known from the unknown, relationships or associations," he added.


Sure seems like a good idea, doesn't it?

The NSA would sometimes monitor telephones, e-mails or fax communications in cases where individuals in the United States -- and sometimes people they contacted -- were linked to an alleged foreign terrorist group, officials have said. The NSA, officials said, limited its decisions to follow-up with more electronic surveillance on an individual to those cases where there was some apparent link to terrorist sources.

But other agencies, one former official said, have used phone numbers or other records obtained from NSA in combination with wide-ranging databases to look for links and associations. "What data sets are included is a policy decision [made by individual agencies] when they involve other than terrorist links," he said.

DIA personnel stationed inside the United States went further on occasion, conducting physical surveillance of people or vehicles identified as a result of NSA intercepts, said two sources familiar with the operations, although the DIA said it does not conduct such activities.


I find this reassuring -- someone's on the ball out there following up potential threats.

The military personnel -- some of whose findings were reported to the Northern Command in Colorado -- were employed as part of the Pentagon's growing post-Sept. 11, 2001, domestic intelligence activity based on the need to protect Defense Department facilities and personnel from terrorist attacks, the sources said. Northcom was set up in October 2002 to conduct operations to deter, prevent and defeat terrorist threats in the United States and its territories. The command runs two fusion centers that receive and analyze intelligence gathered by other government agencies.

Those Northcom centers conduct data mining, where information received from the NSA, the CIA, the FBI, state and local police, and the Pentagon's Talon system are cross-checked to see if patterns develop that could indicate terrorist activities.

Talon is a system that civilian and military personnel use to report suspicious activities around military installations. Information from these reports is fed into a database known as the Joint Protection Enterprise Network, which is managed, as is the Talon system, by the Counterintelligence Field Activity, the newest Defense Department intelligence agency to focus primarily on counterterrorism. The database is shared with intelligence and law enforcement agencies and was found last month to have contained information about peace activists and others protesting the Iraq war that appeared to have no bearing on terrorism.


But were they a threat to a military installation? If so, their inclusion is proper. If the 'activist', for example, tried to break down a security fence, that's something to include.

Military officials acknowledged that such information should have been purged after 90 days and that the Talon system was being reviewed.

Gen. Michael V. Hayden, deputy director for national intelligence and former head of NSA, told reporters last month that the interception of communications to the United States allegedly connected to terrorists was, in almost every case, of short duration. He also said that when the NSA creates intelligence reports based on information it collects, it minimizes the number of Americans whose identities are disclosed, doing so only when necessary. "The same minimalizationist standards apply across the board, including for this program," he said of the domestic eavesdropping effort. "To make this very clear -- U.S. identities are minimized in all of NSA's activities, unless, of course, the U.S. identity is essential to understand the inherent intelligence value of the intelligence report." Hayden did not address the question of how long government agencies would archive or handle information from the NSA.

Today's controversy over the domestic NSA intercepts echoes events of more than three decades ago. Beginning in the late 1960s, the NSA was asked initially by the Johnson White House and later by the Army, the Secret Service, and the Bureau of Narcotics and Dangerous Drugs to intercept messages to or from the United States. Members of Congress were not informed of the program, code-named Minaret in one phase.

The initial purpose was to "help determine the existence of foreign influence" on "civil disturbances occurring throughout the nation," threats to the president and other issues, Gen. Lew Allen Jr., then director of NSA, told a Select Senate Committee headed by then-Sen. Frank Church (D-Idaho) in 1975.

Allen, in comments similar to recent Bush administration statements, said collecting communications involving American citizens was approved legally, by two attorneys general. He also said that the Minaret intercepts discovered "a major foreign terrorist act planned in a large city" and prevented "an assassination attempt on a prominent U.S. figure abroad."

Overall, Allen said that 1,200 Americans citizens' calls were intercepted over six years, and that about 1,900 reports were issued in three areas of terrorism. As the Church hearings later showed, the Army expanded the NSA collection and had units around the country gather names and license plates of those attending antiwar rallies and demonstrations. That, in turn, led to creation of files on these individuals within Army intelligence units. At one point a Senate Judiciary subcommittee showed the Army had amassed about 18,000 names. In response, Congress in 1978 passed the Foreign Intelligence Security Act, which limited NSA interception of calls from overseas to U.S. citizens or those involving American citizens traveling abroad.
Posted by: Steve White || 01/02/2006 00:00 || Comments || Link || [336063 views] Top|| File under:
Bush Defends NSA Program
SAN ANTONIO -- President Bush on Sunday strongly defended his domestic spying program, saying it's a limited initiative that tracks only incoming calls to the United States. "It's seems logical to me that if we know there's a phone number associated with al-Qaida or an al-Qaida affiliate and they're making phone calls, it makes sense to find out why," Bush said. "They attacked us before, they'll attack us again."


You'd think that would almost qualify for a 'master of the obvious' graphic, but there are too many Democrats around who don't get the message.

Bush spoke to reporters at Brooke Army Medical Center where he was visiting wounded troops. He said the leak of information about the secret order to eavesdrop on Americans with suspected ties to terrorists causes "great harm to the nation."

Asked how he responds to Americans worried about violations of their privacy, he responded, "If somebody from al-Qaida is calling you, we'd like to know why."


There's not a whiff of 'domestic spying' on Dems, controversial domestic figures, left-wing kooks, etc., but the leftie blogs are all screaming about this because they think Big Brother™ is listening in on their phone calls.

The president said that he is conscious of people's civil liberties. "This is a limited program designed to prevent attacks on the United States of America and, I repeat, limited," he said. "I think most Americans understand the need to find out what the enemy's thinking."

The Justice Department has begun investigating the leak to The New York Times that resulted in a story last month about warrantless surveillance conducted by the National Security Agency since the terrorist attacks of Sept. 11, 2001.

Bush, who called the program "vital and necessary," dodged a question about whether he was aware of any resistance to the program at high levels of his administration and how that might have influenced his decision to approve it. He said the program has been reviewed by Justice Department officials and members of Congress and that it continues to be reviewed. "The NSA program is one that listens to a few numbers called from the outside of the United States of known al-Qaida or affiliated people," he said, adding that he believes that he is acting within the law.


None of which requires a FISA warrant.

"The fact that somebody leaked this program causes great harm to the United States," he said. "There's an enemy out there."


Go to the leftie blogs -- Kos, Washington Monthly, Atrios, etc -- and none of them get it. First off, most of their commenters don't even believe al-Qaeda to be a threat, even as they deny that the US has hurt al-Qaeda substantially in the WoT. Second, while they complain that a major failing of the Bush administration about 9/11 was a lack of preparation and intel by our government, they refuse to believe that programs like this are necessary.

And their biggest complaint is that 'if the eavesdropping is necessary, then get a FISA warrant', as if it's like going to the corner store for a carton of milk. FISA warrants are required unless one of the parties is a 'US person' under law, and that's established in advance. We also now know that a couple of FISA judges were refusing and amending warrants. We also know that the intel gathered was for military ops purposes and not law enforcement. And we know that intel gathering like this isn't conducive to a warrant -- it's not targeted at a single individual, it's about building patterns and recognizing the web out there that al Qaeda and related groups have built. A warrant is counter-productive to that. Fact is, the NSA did go for FISA warrants when they had specific targets in mind.

The Dem politicans, particularly [spit] Polosi and [spit] Reid, want it both ways -- if al-Q does manage a successful op on American soil, they'll hammer Bush for failing to protect the country. In the meantime, they'll hammer him for working to protect the country. My hope is that in 2006, the American people are smart enough to see through the game being played.
Posted by: Steve White || 01/02/2006 00:00 || Comments || Link || [336067 views] Top|| File under:
Home Front: WoT
Translation of Michael Scheuer interview in Die Zeit
Link to Simplicius Redivivus, a blog, that translates an interview by Die Seit with Michael Scheuer. EFL.



DIE ZEIT: You helped develop the system of renditions at the CIA. Terror suspects were apprehended outside the U.S. and turned over to other countries. Were these "extraordinary renditions" a success from the point of view of the CIA?

Michael Scheuer: Absolutely. For a decade it was the United States' most successful anti-terrorism program. Because the goals were so clearly defined. First, we wanted to identify the members and contacts of the terror-group al-Qaida and put them in jail. Those in fact who had either taken part in an attack on the United States or who were possibly planning an attack. Second, papers and electronics were to be confiscated. It is being claimed in the media that we had apprehended and hauled off people on the basis of some suspicions, in order to interrogate them. But that isn't right.

Scheuer: We knew from experience that aggressive interrogations that border on torture don't work. People say whatever the interrogator wants to hear. Either the people lied or they gave us precise but outdated information.

ZEIT: Who invented the system of "extraordinary renditions"?

Scheuer: President Clinton, his security advisor Sandy Berger, and his terrorism advisor Richard Clarke tasked the CIA in Fall 1995 with destroying al-Qaida. We asked the President: what should we do with the people we've apprehended? Clinton: that's your concern. The CIA objected: we aren't prison guards. We were again told that we should solve the problem somehow. So we developed a procedure, and I was a member of this task force. We concentrated on al-Qaida members who were wanted in their home countries or who had been convicted there in absentia.

ZEIT: Why did countries want to cooperate with you on their own territory? Couldn't they have dealt with it themselves?

Scheuer: They believed that only America was threatened. And that they would themselves only become targets of terror if they arrested suspects. If we hadn't gotten the ball rolling, no-one would have done it.

ZEIT: Your partner countries wanted the CIA to do the work for them?

Scheuer: Yes, but they had no interest in holding these people in their own country. The CIA itself didn't apprehend or imprison anyone.

ZEIT: Didn't you have concerns about torture in these countries?

Scheuer: No my job was to protect American citizens by taking Al-Qaida people off the street. The Executive branch of our government have to decide if they consider that hypocritical. This operation was 90% a huge success and only 10% a disaster.

ZEIT: In what did the disaster consist?

Scheuer: Everything was made public. Now the Europeans will help us a great deal less, because they have to fear that everything will be in the Washington Post. And then there is this blowhard in the Senate, John McCain, who practically concedes that the CIA tortures. All completely false. But that's how the whole program was destroyed.

ZEIT: Why did you take these people to their home countries instead of the the U.S.? Couldn't you have kept these people more safely under lock and key?

Scheuer: It was always a case of violent crime. We had little doubt that these countries would not let anyone go. And we didn't bring them to the U.S. because President Clinton didn't want us to.

ZEIT: Why not?

Scheuer: Our leadership didn't want to treat them like prisoners of war, but rather as criminals. At the same time they feared that it wouldn't be possible to gather enough evidence to hold up in court.

ZEIT: Human rights played no role in the Clinton administration?

Scheuer: The CIA raised this question. People aren't treated in Cairo the way they are in Milwaukee. The Clinton administration asked us: Do you believe that the prisoners will be treated according to the standards of the local laws? And we said: yes, [we are] fairly certain.

ZEIT: So the Clinton administration didn't want to know that precisely what went on there?

Scheuer: Exactly. The CIA officials in charge were pretty certain from the that in the end we would take the blame. And you yourself notice: in this debate we hear not a word from Bill Clinton, Sandy Berger, or Richard Clarke.

ZEIT: One of your earlier colleagues is quoted with the remark that "extraordinary renditions" are "an abomination".

Scheuer: If it's an abomination to defend America, then this critic would feel right at home in the left wing of the Democratic Party. I think it's more of a matter of lack of courage to handle the dirty work onesself.

ZEIT: Internal critics claim that the program went out of control after 2001.

Scheuer: The process of getting the approval of the lawyers for an operation is to this day a tortuous process. Europeans should not underestimate the crippling nature of American system of government.

ZEIT: What has changed legally since 2001?

Scheuer: Well, because we detain the people ourselves now, we are no longer such Pharisees [the English may well have been "hypocrites"]. You have to credit the Bush administration for behaving a little more courageously and doing its own dirty work. And in the newspaper I read that there are so-called "improved interrogation techniques". That sounds as if one can now be a little rougher than before.

ZEIT: If I understand you correctly, you find the outcry in Europe amusing?

Scheuer: Very amusing, really.

ZEIT: How did the cooperation work with European allies, especially with Germany?

Scheuer: Before 2001, variable at best. I don't believe that Germany is among our best allies. The Italians were always good, the British somewhat. The fundamental problem in Europe is of a basic sort: the immigration and asylum laws have have made the establishment of a hard core of terrorists who have been convicted elsewhere, and who are now citizens of European states. In addition, no-one can be deported to a country that has capital punishment.

ZEIT: The attitude to the death penalty has hindered cooperation?

Scheuer: Not just hindered. It was like a barrier. Out of principle we didn't work in Europe. There are agreements from the Cold War, according to which we can't state any operations in Europe. The CIA is bound to those to this day. We simply went to those places where it worked. There is no sense in banging your head against a wall.

ZEIT: Why was the cooperation so changeable, apart from the question of capital punishment?

Scheuer: Churchill said in the late 1930's: the Europeans always hope that the aligator eats them last. As long as the target of the terrorists was the United States, many in Europe were asking themselves why they should endanger themselves together with America.

ZEIT: How do that work when you wanted information in one of your cases? Let's say, from your German colleagues?

Scheuer: Sometimes there was just no answer. Sometimes some of the questions were answered. Sometimes the response was: we don't have much. Here is the little bit that we do have. There was just a lot of hemming and hawing.

ZEIT: Has that changed since the attack of 2001?

Scheuer: Yes, completely. But even after the attacks in New York, Madrid, and London, there is still this belief in Europe that they shouldn't get too involved. This idea that you only endanger yourself if you support the Americans.

ZEIT: The invasion of Iraq gave many adherents to that point of view.

Scheuer: The Iraq invasion without a doubt broke the back of our whole anti-terrorism operation. And in the long term, the war will certainly have the effect that a second generation of well-trained fighters, European Muslims and European converts, will return to Europe. The first generation came in the 1990's from the Balkans and Chechnya.

ZEIT: The case seems more to be a symbol that it is better to entrust such questions to the police, prosecutors, and courts and not to the CIA.

Scheuer: If you want to consider Al-Qaida as a matter of criminal prosecution and then wait until we've lost, then you are correct. However, we are in a war. And the sooner we remove such matters from the realm of criminal prosecution and get them under the rules of the Geneva Convention, the better it will be for America, for Europe, and also for the Germans. If these people are prisoners of war, there is no legal process.

ZEIT: Mr. El-Masri says that he was tortured. He was in a CIA prison in Afghanistan.

Scheuer: If he was in a CIA prison, he was certainly not tortured. Period.

ZEIT: What is the future of the extraordinary renditions?

Scheuer: The program is probably dead. Because of the leaks, the revelations, and the criticism. And for those who bear responsibility in the intelligence agencies, the effect is sobering. None of those who ordered us to act as we did now admits it.
Posted by: Nimble Spemble || 01/02/2006 12:01 || Comments || Link || [336064 views] Top|| File under:
Bush to focus on Iraq in 2006
President Bush's first official act of the new year was pinning Purple Hearts on U.S. soldiers wounded in Iraq, a signal that for the White House, 2006 would be another year dominated by the war.

The president gave the military award to nine soldiers during a private session Sunday morning with veterans of Iraq and Afghanistan and some family members at the Brooke Army Medical Center.

The soldiers were among an estimated 2,300 wounded service members treated there since the beginning of military operations in Afghanistan and Iraq, and Bush took note of their plight as he restated his reasons for fighting the Iraq war.

"There's horrible consequences to war — that's what you see in this building," the president said after the hospital visit. "On the other hand, we also see (soldiers) who say, 'I'd like to go back in, Mr. President, what we're doing is the right thing,' because many of these troops understand that by defeating the enemy there, we don't have to face them here. And they understand that by helping the country and the Middle East become a democracy, we are, in fact, laying the foundation for future peace."

It was Bush's 34th meeting with wounded troops, the White House said.

"I am resolved to make sure that these kids who are recovering here, that have suffered terrible injury, that their injuries are not in vain by completing the mission and laying that foundation for peace for generations to come," Bush remarked Sunday. "And I'm optimistic we'll achieve that objective."

Bush's visit to the medical center began a week filled with events related to Iraq or the war on terror.

The president plans to meet with key advisers to form a strategy intended to get an indefinite extension of provisions of the U.S. Patriot Act, which was passed after the Sept. 11, 2001, terrorist attacks to expand the government's powers against terrorism. After a last-minute congressional deal signed by Bush on Friday, the act will expire in five weeks.

Bush will travel to the Pentagon on Wednesday and make a statement about the war.

The next day he will meet with Defense Secretary Donald Rumsfeld and Secretary of State Condoleezza Rice, along with people who held those positions in the past, to talk about "our challenges in Iraq and winning the war in Iraq," according to a spokesman.

Also in the year's first week, Bush may be meeting with Gen. John Abizaid, the commander of Central Command and the top military official overseeing Iraq and Afghanistan, an official said.

The opening week fits with Bush's public New Year's resolution, which began with the words, "To continue to work tirelessly for peace abroad."

The energetic focus on the war comes at a time when, despite a slight recovery in the last quarter of 2005, Bush is still trying to convince a majority of Americans that the war in Iraq is worth the price in American lives.

Bush's public approval rating dipped below 40 percent at times in 2005 and rose to 47 percent in an ABC News/Washington Post poll taken after a Dec. 15 election in Iraq.

Many surveyed remain skeptical about the war, in which about 2,100 Americans and 30,000 Iraqis have died at year's end.

Roughly half the people polled by CNN/USA Today recently said it was a mistake to ever send troops to Iraq.

Bush confronted the issue in his end-of-year radio address Saturday.

"As we help Iraq build a peaceful and stable democracy, the United States will gain an ally in the war on terror, inspire reformers across the Middle East and make the American people more secure," he said.

Democratic House Leader Nancy Pelosi, of California, did not mention the war in her party's response, except to wish safety for military personnel.

Instead, she outlined domestic proposals she said Democrats will push in the coming year.

Her message appeared to be a shift from leading Democrats' strong criticism of the war before the Iraqi election.

After meeting with wounded personnel, Bush joked about what he termed his own injury in combat — from a encounter with a tree on his Crawford ranch.

"As you can possibly see, I have an injury myself — not here at the hospital, but in combat with a cedar. I eventually won," he said. "The cedar gave me a little scratch. As a matter of fact, (a) colonel asked if I needed first aid when she first saw me. I was able to avoid any major surgical operations here, but thanks for your compassion, colonel."

Asked by a reporter what he would say to an injured soldier about how a loving God could permit or cause some war injuries, the president answered in part:

"I think we see God's work here every day. I think when you find nurses and doctors who work around the clock, who come in at a moment's notice to save a life, I happen to believe there's a lot of divine inspiration to that kind of dedication and work. The parents I saw or the wives I saw, many of them were in prayer on a regular basis for their loved one."

Bush also defended again his authorization of an anti-terror eavesdropping program without search warrants.

"It's seems logical to me that if we know there's a phone number associated with al-Qaida or an al-Qaida affiliate and they're making phone calls, it makes sense to find out why," Bush said. "They attacked us before, they'll attack us again."

Asked how he responds to Americans worried about violations of their privacy, Bush responded, "If somebody from al-Qaida is calling you, we'd like to know why."
Posted by: Dan Darling || 01/02/2006 03:51 || Comments || Link || [336062 views] Top|| File under:
CIA may need decade to rebuild clandestine service
WASHINGTON (Reuters) - A former CIA counterterrorism officer who tracked Osama bin Laden through the mountains of Afghanistan says the U.S. spy agency could need a decade to build up its clandestine service for the U.S. war on terrorism.

Gary Berntsen, a decorated espionage officer who led a paramilitary unit code-named "Jawbreaker" in the war that toppled the Taliban after the September 11 attacks, said CIA Director Porter Goss faces an uphill battle to fill the agency's senior ranks with aggressive, seasoned operatives. "He's probably more aggressive than most of the senior officers in the clandestine service. So I think he's having to pull them along a bit," Berntsen said in an interview.

"(Goss) is trying to improve the situation. But it's going to be tough. The rebuilding is going to take years. A decade, at least," he told Reuters late last week.

The CIA, widely criticized for lapses involving prewar Iraq and the September 11 attacks on New York and Washington, has seen its clandestine staff dwindle to less than 5,000 employees from a peak of over 7,000, intelligence sources say.

Experts blame a post-Cold War downturn in recruitment for a current lack of seasoned clandestine operatives that has been exacerbated by a rush to lucrative private sector jobs in recent years. "We have a smaller number of really, really aggressive, creative members of our leadership in the senior service," said Berntsen, who recently published a book about his exploits in the war on terrorism, titled "Jawbreaker".

Former CIA Director George Tenet told the September 11 commission in April 2004 the CIA would need five years to produce a clandestine service fully capable of tackling the terrorism threat. Goss later said at his September 2004 Senate confirmation hearings that rebuilding the clandestine operation would be "a long build-out, a long haul."

President George W. Bush issued an order last year that called for a 50 percent increase in CIA clandestine officers and analysts to be completed "as soon as feasible." "The CIA is moving aggressively to rebuild and enhance its capabilities across the board," CIA spokesman Paul Gimigliano said.

But intelligence sources say the rebuilding process has been complicated by disaffection for Goss' leadership within the clandestine service.

Years of double-digit growth in federal spending on intelligence that followed the September 11 attacks may also be about to end. John Negroponte, the new U.S. director of national intelligence, has endorsed an intelligence budget for fiscal year 2007 that is relatively flat, with current spending levels believed to total about $44 billion for the 15-agency intelligence community.
Posted by: Steve White || 01/02/2006 00:00 || Comments || Link || [336062 views] Top|| File under:
India-Pakistan
LeT connection established with Bangalore attack
Central security agencies have established links between the mastermind of the attack on Indian Institute of Sciences in Bangalore and Pakistan-based terrorist group Lashkar-e-Taiba, sources said on Sunday.

Three persons were detained--two in Bangalore and one in Hyderabad--in connection with the attack on the evening of December 28 and security agencies have found evidence of their links with Al Hadees group based in Bangladesh and Saudi Arabia, the sources said.

Three persons were detained-two in Bangalore and one in Hyderabad-in connection with the attack on the evening of December 28 and security agencies have found evidence of their links with al Hadees group based in Bangladesh and Saudi Arabia, the sources said.

Lashkar has its overseas cells in both Bangladesh and Saudi Arabia.
Posted by: Dan Darling || 01/02/2006 13:14 || Comments || Link || [336073 views] Top|| File under:
Pakistan, India Swap Information on Nuke Facilities
Pakistan and India yesterday exchanged lists of their nuclear facilities, a requirement every Jan. 1 under an accord in which they promised not to attack each other's nuclear installations. "The governments of Pakistan and India today exchanged lists of their respective nuclear installations and facilities" under the 1988 agreement, Pakistan's Foreign Ministry said in a statement yesterday. Pakistan handed over its list of nuclear sites to an Indian diplomat in Islamabad, while a Pakistani diplomat received India's list in New Delhi, the statement said. The agreement came into force in 1991 and the first such exchange of information was on Jan. 1, 1992. Under the agreement both Pakistan and India are to refrain from attacking each other's nuclear facilities in the event of a war.
Posted by: Fred || 01/02/2006 09:54 || Comments || Link || [336062 views] Top|| File under:
India, Pakistan swap list of nuclear facilities
Jan 1: Nuclear-armed rivals Pakistan and India have exchanged lists of their nuclear facilities in line with an agreement to swap such information annually on New Year's Day, the foreign ministry said. The two countries swapped the information under an agreement signed in 1988 on the prohibition of attacks on each other's nuclear installations, the ministry said in a statement Sunday.

The agreement came into force in 1991 and the first such exchange of information was on January 1, 1992. Under the agreement both Pakistan and India are to refrain from attacking each other's nuclear facilities in the event of a war.
Posted by: Steve White || 01/02/2006 00:00 || Comments || Link || [336062 views] Top|| File under:
War fear grips Nepal as Maoist truce nears end
A new year dawned in revolt-torn Nepal yesterday amid growing fears of fresh violence as the Maoist rebels' unilateral truce neared its end. The rebel ceasefire, first announced for three months in September and later extended for another month under popular pressure, is due to expire at midnight on Monday.

King Gyanendra, who seized absolute power 11 months ago, has refused to match the truce while the guerrillas have accused his royalist government of provoking them to break it.
"An end to the ceasefire would naturally mean resumption of violence," said Yubaraj Ghimire, editor of Samay, a weekly magazine. "But there is still some hope that the Maoists will continue with their unilateral ceasefire for some time."

The truce neared its end amid unconfirmed reports that the Maoists, who hold sway in the countryside, were now setting their sights on the high-security capital, Kathmandu, which has so far been spared major attacks. The rebels are fighting to establish one-party communist rule in the mountainous Himalayan nation.

On Friday, United Nations Secretary-General Kofi Annan expressed concern that fighting could resume and urged the government to join the ceasefire. Annan also called on the rebels to extend the truce, saying that the people had benefited from the de-escalation of violence in the last four months.


Attaboy, Kofi. Just jump in there and solve problems like you always do.

But analysts said the royalist government, which asserted recently that it had broken the rebels' "backbone", was unlikely to take heed as it believes the rebels cannot be trusted.

"Continued refusal by the state to reciprocate the ceasefire would not only discredit it further but establish that it is the government which is more responsible for the possible resumption of conflict and the likely bloodshed," Ghimire said.


I think we know which side Mr. Ghimire is on.
Posted by: Steve White || 01/02/2006 00:00 || Comments || Link || [336062 views] Top|| File under:
International-UN-NGOs
Follow That Car Kojo
The tantrum with which Secretary General Annan greeted the now famous question about the missing Mercedes Benz tells us a lot about the tensions that are building at the United Nations,

yawn

. The question was lodged at a press conference by one of the best reporters in the U.N. press room, James Bone of the London Times. Mr. Annan, normally a mild-mannered, suave operator, excuse me while I puke lashed out at Mr. Bone, calling him "cheeky" and "an overgrown schoolboy," and accused him of being "an embarrassment" to journalism - upon which the august editorial page of the Wall Street Journal promptly invited Mr. Bone to relate the backstory.

The Mercedes Benz, described as a "sporty green" Jeep-type vehicle, is missing somewhere in Africa, really narrows it down doesn't it? and Mr. Annan, his son Kojo, and their army of spokesmen and lawyers, just don't seem to want to answer questions about: What happened to that car? Who owns it? Where is it parked? The September 7 report of the Independent Inquiry Committee headed by Paul Volcker has it that the car was bought in Geneva in the fall of 1998, just as the goods-inspection company Cotecna was about to land a fat contract with the U.N.'s oil-for-food program. Cotecna at the time employed Mr. Annan's son, Kojo. The secretary general contributed $15,000 toward the purchase of the car. Another contributor was a Cotecna official and a family friend of the Annans, Michael Wilson, who paid a $3000 deposit. Kojo Annan paid the rest.

The car was, however, not purchased under Kojo Annan's name, but under his father's. Claiming diplomatic discount helped in shaving 14.3% off the Mercedes ticket price of just under $40,000. A Ghanaian-based United Nations Development Program official, Abdoulie Janneh, helped in promoting the diplomatic immunity, and the car's owner avoided just over $20,000 in dues and shipping expenses as it was imported from Switzerland to Mr. Annan's homeland of Ghana. Some questions lingered since the Volcker committee ended its $34 million investigation in November. Many of those surrounded Mr. Annan's role - or lack thereof - in landing a U.N. contract for his son's employer, Cotecna. But none was as straightforward as the one that became a staple of the daily noon briefings: Where is that car?

Since Mr. Bone and others began asking it, neither the secretary general nor any of his aides or spokesmen has been able to come up with a simple answer. On November 20, our Benny Avni e-mailed the question to Mr. Annan's lawyer, Gregory Craig, who has yet to produce an answer. A week later, a spokesperson vaguely promised that Kojo Annan's lawyers will have some comment on the car "soon," but as of yet they have supplied none. Failing to explain

as usual

, the technicalities involved in lending his good name and good money to purchase a Mercedes, Mr. Annan has pretended the whole affair had nothing to do with him but of course, and everything to do with his wayward son. "I am neither his spokesman or his lawyer," the father said of his son last week at that press conference.

The question that lingers for us is why such a simple question needs so much attention from lawyers or spokespersons anyway. The fact that brilliant advocates like Mr. Craig et al. were unable to craft a simple answer after so many weeks that the issue has been in the limelight, hurting Mr. Annan's image so badly, is bizarre. Either there is some deep dark secret that needs to be protected, or another factor is at work here. In October Mr. Annan has publicly told our Mr. Avni that his "world is so small," urging him to "move on" and stop asking those nasty and highly embarrasing oil for food questions. The secretary general was apparently applauded by advisers eager to go on the attack. An emboldened Mr. Annan then went after Mr. Bone last week, but bullying from the bully pulpit backfired, and reporters are now more interested than ever in the story of the missing Mercedes.

Posted by: LarryTheCableGuy || 01/02/2006 18:22 || Comments || Link || [336062 views] Top|| File under:
Israel-Palestine-Jordan
Sharon to Undergo Heart Procedure on Thursday
Israeli Prime Minister Ariel Sharon will be readmitted to hospital later this week to undergo a procedure to repair a small hole in the heart, his office said yesterday. Doctors at the Hadassah hospital on the outskirts of Jerusalem will on Thursday perform a cardiac catheterization in order to fix the minor birth defect. The operation is aimed to avoid any further clotting which caused the 77-year-old premier to suffer a minor stroke two weeks ago.
Posted by: Fred || 01/02/2006 00:00 || Comments || Link || [336062 views] Top|| File under:
Science & Technology
50% More Wounded Survive Than In Vietnam
The number of troops dying as a result of battlefield injuries in the Iraq war is half of what it was during the Vietnam War, critical care and trauma surgery experts at Landstuhl Regional Medical Center say.

Medically speaking, today's mortality rate among wounded troops is 50 percent less than it was roughly 35 years ago.

The lower mortality rate among today's wounded troops has been achieved not so much by innovations but rather refinements to U.S. military medical care, doctors said.

"I think it's the refinement of techniques that has really changed the outcomes of our multitrauma patients," said Air Force Dr. (Lt. Col.) Guillermo J. Tellez, chief of Landstuhl Regional Medical Center's surgery division. "It's everybody putting their lessons learned toward refining techniques."

Those refinements have saved thousands of lives since the beginning of the wars in Iraq and Afghanistan.

"There would have been an additional 2,200 people that would have died without the things that we've done," said Air Force Dr. (Lt. Col.) Warren Dorlac, chief of critical care and trauma surgery at Landstuhl.

Those include: damage-control surgery, limb and abdomen incisions, external fixators, critical care air transport, formal trauma systems and concurrent process improvement.

Damage-control surgery has had as much as an effect of saving lives of troops from Iraq and Afghanistan as anything else, Dorlac said. Nowhere were the benefits of damage-control surgery more apparent than in Fallujah, Iraq, during November 2004. The Navy Forward Surgical Team there performed damage-control surgery on casualties, Dorlac said.

"They had huge numbers of patients and managed all those guys with perfect damage-control principles," he said. "By doing that, for their Marines, I think they had a zero-mortality rate in theater."

In damage-control surgery, surgeons treat only a patient's most critical problems and get that patient out of surgery so he or she can receive additional treatment at a medical facility with more assets.

"We're operating on patients and getting them out of the operating room before they develop a physiologic crisis," Dorlac said. "If we operated in the old mode of surgery — this is even 15 years ago — you would start the case and operate until you finished the case. And if the guy died, the guy died, but you didn't walk out of the operating room until you had done basically everything. Now we just go in and stop the hemorrhage. We stop the contamination. We leave the abdomen open. We cover it with a piece of plastic, and we get the guy out."

Specific surgical procedures being used on wounded troops are refinements of tried-and-true techniques. Instead of making two incisions to relieve pressure inside limbs damaged by roadside bomb blasts, surgeons at Landstuhl are making four cuts to the limbs. Landstuhl surgeons also will open patients' abdomens sooner than they would have in the past. Surgeons cut open the abdomen to release internal pressure, promote blood flow and allow internal organs to swell.

"We now know that by relieving some of the internal abdominal pressure that we are able to save a lot of the bowel, the liver, kidneys," Tellez said. "That has been very helpful."

Once swelling subsides, doctors at Landstuhl or even in the States can close the patients' abdomens.

Only in the past few years have doctors been able to determine when it's best to close wounds that have been left open to prevent infection.

"We've known since the Civil War that keeping wounds open — dirty wounds — is very important, but what we've done is that we're able to fine tune when the right time is to reconstruct some of these wounds," Tellez said.

The use of external fixators offers doctors a way to stabilize fractures without covering open wounds subject to swelling. Among their benefits, external fixators help bone and soft tissue heal, and the devices also allow open fractures to be treated.

"It decreases further movement and hopefully decreases further loss of bone and tissue," Tellez said. "It decreases infection rates too."

The critical care air transport allows wounded patients to be evacuated from downrange to Landstuhl, where doctors can provide more comprehensive treatment. From July 2004 to July 2005, 690 critically injured patients were transported to Landstuhl via critical care air transport. The air transport capability allows U.S. military medical providers to have a smaller presence downrange.

Until very recently, the military lacked a formal trauma system that linked what doctors were doing to patients across its continuum of care — from downrange to Landstuhl and on to Walter Reed Army Medical Center in Washington, D.C.

"You can't just have all these pieces working by themselves," Dorlac said. "You've got to pull them all together. We (Landstuhl surgeons) were doing surgery, and our patients were going to Walter Reed. We had no idea if what we were doing was right or not."

Now that the system is in place, doctors have made wide-ranging policies that have been able to prevent fatal problems such as pulmonary embolisms. At one time, pulmonary embolism — basically, a blood clot in the lungs — was the top preventable mortality at Landstuhl.

"In the first year and a half of the war, we had a number of patients die from pulmonary embolisms here, and Walter Reed had a number of patients die there from pulmonary embolisms," Dorlac said. "When we instituted a theaterwide policy, our No. 1 preventable thing went to zero."

With concurrent process improvement, military medical providers have been able to examine data and make treatment changes just weeks later — something that has never been done in prior U.S. conflicts.

"It has been done on a large scale before, so at the end of one or two years in World War II someone says, 'Hey, we've had a lot of complications with this,'" Dorlac said. "They pull all the records up, look at it and say, 'We are having some problems. Yeah, let's change that.' We're making decisions now after a month of data."

From Baghdad to Walter Reed, military traumatic care doctors have the goal of decreasing morbidity — ill effects of injuries — and mortality — deaths — Dorlac said.

"We're attacking that from hundreds of different directions," he said.
Posted by: Anonymoose || 01/02/2006 18:23 || Comments || Link || [336063 views] Top|| File under:
Syria-Lebanon-Iran
Ahmadinejad: Europe Wanted to Complete Holocaust by Creating Israel
TEHRAN, Iran — Mahmoud Ahmadinejad, Iran's hard-line president who has said the Holocaust was a myth, now has charged that European countries sought to complete the genocide by establishing a Jewish state in the midst of Muslim countries. "Don't you think that continuation of genocide by expelling Jews from Europe was one of their aims in creating a regime of occupiers of Al-Quds (Jerusalem)?" the official Islamic Republic News agency quoted Ahmadinejad as saying Sunday. "Isn't that an important question?"


He conveniently forgets that 1) Jews that fled Europe during and after WWII did so to avoid being killed, and 2) the Brits tried to stop Jewish refugees from entering the Mandate territory.

Ahmadinejad said Europeans had decided to create a "Jewish camp" as the best means for ridding the continent of Jews. He said the camp, Israel, now enjoyed support from the United States and Europe in the slaughter of Muslims.

In October, Ahmadinejad called for Israel to be "wiped off the map." Last month, Ahmadinejad said the Holocaust, in which Nazi Germany killed six million Jews, was a myth. After global outrage over the comments, he said that Europeans, if they insist the Holocaust occurred, should cede some of their territory for a Jewish state.

He said anti-Semitism had a long history in Europe, while Jews had lived peacefully among Muslims for centuries.


As long as they remembered their place, of course. And they lived very peacefully in Arab states and Iran in the 1950s and 60s, when they were expelled from those countries.

His remarks have been condemned by the White House, Israel, Germany, France and the European Commission, among others. Germany has said the remarks would affect negotiations over Iran's nuclear program.

Posted by: Steve White || 01/02/2006 00:00 || Comments || Link || [336062 views] Top|| File under:
Syria's Baath party expels Khaddam
Syria's ruling Baath party says it has expelled former vice-president Abdel Halim Khaddam, who has implicated the regime in the murder of Lebanese ex-premier Rafiq al-Hariri. "The national leadership has decided to throw Khaddam out of the party. It considers him a traitor. Khaddam has betrayed the party, the homeland and the (Arab) nation," the party leadership on Sunday said in a statement carried by the official SANA news agency. The party described Khaddam's comments to Al-Arabia, the Dubai-based satellite channel, from his base in exile in Paris as a "slander which violates the principles of the nation".
Posted by: Fred || 01/02/2006 00:00 || Comments || Link || [336062 views] Top|| File under:
Terror Networks
Binny silent all through 2005
He has not issued any public statements all year. Speculation has grown over his influence, health and even possible death. Where is the Western world's most wanted man, Osama bin Laden?

The Al-Qaeda leader's period of silence has been the longest since the September 11, 2001, attacks on the United States, offering no clues to the whereabouts or fate of a man who this year appears to have quietly slipped off the radar.

Bin Laden has not been heard of since a December 27, 2004, audiotape in which he anointed Abu Musab al-Zarqawi, Iraq's most wanted man, as Al-Qaeda's leader in the war-torn country.

Just before, on December 16, 2004, a video surfaced where he also called on his fighters to strike Gulf oil supplies and warned Saudi leaders they risked a popular uprising.

Since then - silence. Regular interventions by Al-Qaeda's number two Ayman al-Zawahiri, seen as the ideological brains of the network, has only served to feed feverish speculation on what has happened to bin Laden.

Zawahiri claimed in a videotape released in September that bin Laden was still alive and leading jihad against the West.

"Al-Qaeda for holy war is still, thanks to God, a base for jihad. Its prince Osama bin Laden, may God protect him, still leads the jihad," said Zawahiri.

Pakistani President Pervez Musharraf said recently he did not know whether bin Laden was dead or alive, adding that he would not like to speculate over his fate.

The commander of U.S. troops in Afghanistan, General Karl Eikenberry, has insisted that bin Laden was still considered alive, and that U.S. forces continue their hunt for him.

Seemingly more candid was CIA director Porter Goss, who recently told ABC news channel that bin Laden's hideout was known and implied that the CIA knew more than it could reveal.

The total eclipse of bin Laden also gave rise to various speculations on Islamist Web sites, with some admirers of the terror chief already contemplating that he might be dead.

"Bin Laden, tracked by the intelligence services who are on his heels, is hiding somewhere along the mountain frontiers between Pakistan and Afghanistan," wrote one blogger.

Another claimed that "Abu Abdullah (bin Laden) has deliberately decided to stop all communications to avoid being located by gigantic U.S. surveillance devices."

"O my beloved. I know that you are mortal. Nobody can oppose the will of God. But the thought of seeing you taken captive fills me with fear," said another in a "letter of affection" addressed online to bin Laden, following a rumor claiming that Al-Qaeda chief had perished in the October 8 earthquake which ravaged Pakistan.

But the editor of the Islamabad-based Mediawatch Yaqoub McLintock, who is also an expert on Al-Qaeda, appeared confident as to bin Laden's safety.

"I think he is alive and well. Admittedly, bin Laden is not in great health, but he is not at the point of death. All that we hear about his fate is nothing but media speculation. His death would certainly be announced by Al-Qaeda, in conformity with Sharia (Islamic law)," he said.

He also claimed that bin Laden avoids making any appearances "as a safety measure, knowing that he is being traced by intelligence services."

Abdel-Bari Atwan, editor in chief of the London-based daily Al-Quds al-Arabi, agreed.

"Bin Laden has said it all and has nothing to add," he said.

"The man could well be preparing a large-scale operation in the United States," added Atwan, the first Arab journalist to interview bin Laden, who has a $25 million bounty on his head.

"Dead or not? This is not the question," said Yasser Sirri, the director of the London-based Islamic Observatory.

"Admittedly, bin Laden is a strategic symbol, but Al-Qaeda is now a decentralized multi-national jihadist (movement) capable of generating thousands of bin Ladens," he said.
Posted by: Dan Darling || 01/02/2006 03:50 || Comments || Link || [336077 views] Top|| File under:
Who's in the News
62
[untagged]
Bookmark
E-Mail Me
The Classics
The O Club
Rantburg Store
The Bloids
The Never-ending Story
Thugburg
Gulf War I
The Way We Were
Bio
Merry-Go-Blog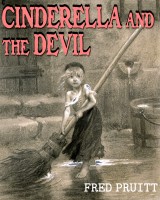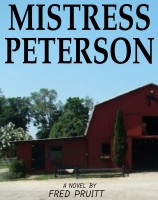 On Sale now!


A multi-volume chronology and reference guide set detailing three years of the Mexican Drug War between 2010 and 2012.

Rantburg.com and borderlandbeat.com correspondent and author Chris Covert presents his first non-fiction work detailing the drug and gang related violence in Mexico.

Chris gives us Mexican press dispatches of drug and gang war violence over three years, presented in a multi volume set intended to chronicle the death, violence and mayhem which has dominated Mexico for six years.
Click here for more information


Meet the Mods
In no particular order...


Steve White
Seafarious
tu3031
badanov
sherry
ryuge
GolfBravoUSMC
Bright Pebbles
trailing wife
Gloria
Fred
Besoeker
Glenmore
Frank G
3dc
Skidmark



Better than the average link...



Rantburg was assembled from recycled algorithms in the United States of America. No trees were destroyed in the production of this weblog. We did hurt some, though. Sorry.
44.212.96.86

Help keep the Burg running! Paypal: