Afghanistan
India gives $500m to terror outfits to intensify proxy war against Pakistan
It takes a vivid imagination to run a country like Pakistan.

[DailyTimes.pk] India has lodged a proxy war against Pakistain by backing global terrorist outfits, deploying a sufficient military in Afghanistan, thousands of paramilitary soldiers and launching a largish aid programme to count benefits for its people.

Furthermore, the Modi regime had provided helicopter gunships to the Afghan National Army, the first shipment of lethal weaponry to Kabul, had further changed the nature of India's engagement with Afghanistan.

India is using Afghan soil to build and unify various

runaway

and terrorist outfits, financed with billions of US dollars, and then being sent to carry out terrorist activities in various cities of Pakistain including Balochistan
Continued on Page 49
Posted by: trailing wife || 02/21/2021 00:00 || Comments || Link || E-Mail|| [6566 views] Top|| File under: Govt of Pakistan
Africa Horn
Throwing money at the problem fails again
[19FortyFive] After more than $50 billion in foreign assistance, much U.S. provided, Somalia now faces its worst crisis since its collapse 30 years ago. It has now been a week-and-a-half since President Mohamed Abdullahi Farmajo's four-year-term presidential term ended. Plans for elections collapsed after Farmajo (and U.S. Ambassador Donald Yamamoto) sought to stack the process. Opposition politicians balked.

While Farmajo has refused to step down, a dwindling number of Somalis accept his legitimacy. Wardheer News, one of Somalia's leading and most reputable news sites, explained, "Farmajo not only failed to satisfy the oath of the office which compels to hold election prior to his term but...failed to carry out consultation with the opposition groups for the possible establishment of an agreed interim administration until a new parliament and a president is elected."

Protestors called what was set to become Somalia's largest peaceful demonstration in more than a half century to demand a peaceful transition. Last night, before protestors arrived, militias led by General Indha Cadde took over control of the Monument to Unknown Soldiers. When asked who ordered him to deploy, he said it was his sense of responsibility because there was no government in the country. Farmajo's challengers then deployed their own militias to the main landmarks around the city, as Farmajo sought to block protestor access to the city center. Calm did not last long. Yusuf Gabobe, editor of the Somaliland Times, reported that at around midnight Mogadishu time, "Fierce fighting...between government security forces and bodyguards of former presidents Hassan Sheikh Mohamud and Sheikh Sharif Ahmed." Sheikh Sharif Ahmed confirmed the skirmish at the hotel where many presidential candidates are staying as they seek new elections.
Posted by: M. Murcek || 02/21/2021 08:47 || Comments || Link || E-Mail|| [6587 views] Top|| File under:
Britain
London Mayor Sadiq Khan Gave £100k in Public Funding to Group Which Besieged Police Station During BLM Unrest
[Breitbart] London Mayor Sadiq Khan has been revealed to have given nearly £100,000 in taxpayer money to a Black Lives Matter-style leftist activist group over the course of two years.

A Freedom of Information (FoI) request has revealed that Sadiq Khan's "Violence Reduction Unit Community Seed Fund" has funded the 4Front Project, a youth organization established in 2012 to ostensibly take on youth violence, which they claim is driven by "racial inequality" and the criminal justice system itself.

The Westminster political blog Guido Fawkes reported that the London Mayor's office gave the group £50,000 in 2019/20, and £46,042 in 2018/19 to help the "youth-led intervention project for 100 young people involved in and affected by serious youth violence".

During the height of the unrest in the UK following the death of American George Floyd, the BLM-style group staged a 'blockade' of a London

cop shoppe

after a teenager was arrested on suspicion of possession of marijuana in August. Approximately forty members of the group squared off with

coppers

, some of whom sustained minor injuries, outside the Colindale

cop shoppe

.

The leader of 4 Front, Temi Mwale, told The Guardian at the time: "We tried to de-escalate the situation, I actually think it was going well. But at some point, someone ... decided it would be appropriate to send four, five huge vans full of hundreds of you, to start dragging community workers across the floor."

Mwale, who is set to be featured by TedxLondon's women series, has previously said: "The racism in this country is brutal, it is overt, it's very plain to see, and if people cannot see it and they've simply buried their head in the sand."

She also called to "defund the police" as well as the establishment of a "Truth and Reconciliation process" to confront the "colonial and racist legacy" of the United Kingdom.

Members of the partly city-funded 4 Front Project were filmed by Breitbart London staging a protest outside New Scotland Yard in September, calling for the resignation of Met Police Commissioner Cressida Dick for supposed racial bias in police profiling.

In the video, one of the activists is seen leading a chant of "f*ck the police", going on to say: "We scream 'f*ck the police' because they don't serve and protect us. We scream 'f*ck the police' because they kill us, stop and search us, brutalise us, assault us like it's ok."

"I'm done seeing the videos. I'm done seeing everything. All I want is change, and I just want to change the systematic, institutionally racist bullshit," the activist added.

The revelation that Sadiq Khan has funded the 4 Front Project comes after the leftist London Mayor unveiled his Commission for Diversity in the Public Realm, a publicly funded group of left-wing activists and celebrities who are set to target statues and historical monuments.

The Red Guard-style commission includes Star Wars actor Riz Ahmed as well as social rights activist Toyin Agbetu, who was previously filmed heckling the Queen during the celebration of

Britannia

's abolition of slavery, the first country to do so. Agbetu shouted at the Queen: "You should be ashamed!" and "This is an insult to us!"

Brexit leader Nigel Farage has warned that if the Labour Party fails to limit the radicalism of Sadiq Khan it will face electoral ruin, saying that if Sir Keir Starmer "cannot rein in Khan, his identity politics, and his willful adoption of cancel culture, then the Labour Party will lose by even more votes at the next election than Jeremy Corbyn did at the last."
Posted by: trailing wife || 02/21/2021 00:00 || Comments || Link || E-Mail|| [6548 views] Top|| File under: Antifa/BLM
Europe
Sudanese asylum seeker who killed French official had no terrorist motives: Prosecutor
Follow up to

this story

from yesterday. Note that because the gentleman in question is not listed as a member of ISIS or Al Qaeda, therefore in official French eyes what he did is not jihad.

[AlAhram] A Sudanese asylum seeker who fatally stabbed an employee at a migrant reception centre in the southern French city of Pau on Friday had no terrorist motives, the Pau prosecutor said on Saturday.

Prosecutor Cecile Gensac said that the assailant was not on a national list of terrorism suspects. Following Friday's attack he was detained by staff at the asylum centre.

"Two employees of the centre intervened, with a lot of courage. They held him by the arms and locked him in an office. He put up no resistance," she told a news conference.

She said the 38-year-old assailant had arrived in

La Belle France

in 2015 and had spent some time at the immigration centre.

Following two convictions and jail time for acts of violence in 2017-2019, he had lost the right to apply for asylum and was set to be deported to his home country, but he had not responded to a request to report to immigration authorities, she said.

She added that he had come to the centre several times in recent days to try and get documents that might extend his stay in

La Belle France

and that he held a grudge against staff at the centre.

The victim was the head of the asylum service at the centre, who died there an hour after being stabbed repeatedly in the throat, the prosecutor said.

Posted by: trailing wife || 02/21/2021 00:00 || Comments || Link || E-Mail|| [6546 views] Top|| File under: Devout Moslems
India-Pakistan
Friedrich-Khalistanis-ISI and the overdrive to manufacture dissent in India
[OneIndia] A larger conspiracy has come to light during the investigation by the Delhi Police into the toolkit case. There has been a sustained effort by international players to manufacture dissent in India.

The police are closely examining the role of Pieter Friedrich, whose name appeared in the toolkit.

Friedrich, an ISI stooge working for the revival of the Khalistan movement had made factually incorrect statements recently. He had said that the Indian security forces are infiltrated and are operating as agents of the RSS.
Continued on Page 49
Posted by: trailing wife || 02/21/2021 00:00 || Comments || Link || E-Mail|| [6550 views] Top|| File under: Govt of Pakistain Proxies
UP court acquits 17, including 7 foreign nationals in Tablighi Jamaat case
[OneIndia] A court here discharged 17 alleged Tablighi Jamaat

A peaceful group of itinerant Deobandi preachers who form one of al-Qaeda's recruiting arms...
members, booked early last year for various offences during the COVID-19 lockdown, of all charges, saying there was no prima facie evidence on record to make them stand trial.

Out of the 17, seven are Indonesian nationals.

In the order passed on Wednesday, the chief judicial magistrate (CJM) court observed that there was no prima facie evidence on record to make the accused persons stand trial in the case.

The Indonesian nationals had told the court that they had come to India on a valid visa and passport on January 20, 2020 and the first case of COVID-19 in Indonesia was detected on March 2, 2020.

The FIR against them was lodged at Shahganj

cop shoppe

in Allahabad on April 1, 2020.

The police had booked them under various sections of the Indian Penal Code, the Foreigners Act and the Epidemic Diseases Act. They were out on bail in the case.

The court also acquitted 10 Indians -- Ashraf PK, Shahajahn Ali, Khwaja Sabihuddin, Mohd Shakil, Mohd Ahmad, Dr Masiullah Khan, Mohd Tariq, Wasim Ahmad, Mohd Mustafa and Rizwanulhaq.
Posted by: trailing wife || 02/21/2021 00:00 || Comments || Link || E-Mail|| [6525 views] Top|| File under: Tablighi Jamaat
In 2020, Delhi Police nabbed 32 terrorists
[OneIndia] The Delhi Police arrested 32

Death Eaters

last year, the highest since 2016, officials said on Friday.

A total of five

Death Eaters

were arrested in 2019, eight in 2018, 11 in 2017 and 16 in 2016, they said.

In 2020, the Delhi Police busted an ISIS terror module, the officials said.

The police said Pakistain is the chief exporter of Jihadi terrorism, host of al-Qaeda leadership and fake Indian currency notes.

The Delhi Police also busted the biggest-ever narcotics haul, a new drug route from Kandahar to Iran

...a theocratic Shiite state divided among the Medes, the Persians, and the (Arab) Elamites. Formerly a fairly civilized nation ruled by a Shah, it became a victim of Islamic revolution in 1979. The nation is today noted for spontaneously taking over other countries' embassies, maintaining whorehouses run by clergymen, involvement in international drug trafficking, and financing sock puppet militias to extend the regime's influence. The word Iran is a cognate form of Aryan. The abbreviation IRGC is the same idea as Stürmabteilung (or SA). The term Supreme Guide is a the modern version form of either Duce or Führer or maybe both. They hate Jews Zionists Jews. Their economy is based on the production of oil and vitriol...
and then the Chabahar Port to Mumbai was exposed and over 330 kg of pure heroin was recovered from a sealed container kept at Nhava Sheva Port, the officials said.

The police recovered 549 pistols and rifles and 1,505 cartridges. A total of 33 people were arrested and 73.3 kg heroin, 31.6 kg opium and 233 kg synthetic drugs were recovered from their possession, they said.

Eight people were arrested with fake Indian currency notes with a face value of Rs 7.8 lakh, they said.
Posted by: trailing wife || 02/21/2021 00:00 || Comments || Link || E-Mail|| [6538 views] Top|| File under:
Pakistan has 69 Banned Groups, it Sponsors Half of India's Proscribed Outfits
A useful article from 2019 that I happened across while looking for something else. Lots of names, though not the entire sixty-nine — I've bolded each the first time it appears, for ease of finding.

[News18India] Pakistain is the epicentre of terrorism with a long list of outlawed organizations, including the latest to be banned Jamaat-ud-Dawa


...the front organization of Lashkar-e-Taiba...


, and the country abets and aids almost half of the proscribed groups in India, according to official documents.

Pakistain's National Counter Terrorism Authority (NCTA) has so far declared 69 terrorist organizations as banned.
Continued on Page 49
Posted by: trailing wife || 02/21/2021 00:00 || Comments || Link || E-Mail|| [6555 views] Top|| File under: Govt of Pakistain Proxies
Israel-Palestine-Jordan
Israel asks Egypt to mediate prisoner exchange talks with Hamas — report
Since they're applying pressure to help their fellow Muslims, no matter how vile they consider these particular fellows to be, might as well make it official.

[IsraelTimes] The Al Arabiya news outlet says Israel has asked Egypt to mediate talks with

Hamas, a regional Iranian catspaw,

over a prisoner exchange.

The two sides have held recent talks under Egypt's aegis, the site says, citing "sources."

Egypt has demanded that Israel make compromises for talks to move forward, and Hamas asked for a loosening of restrictions on fishing and a port, as well as prisoner releases, the report said.

Hamas is holding two Israeli civilians captive,


...both of whom, with different mental health issues, voluntarily walked themselves into Hamas hands...

and holds the bodies of two fallen Israeli soldiers.
Posted by: trailing wife || 02/21/2021 00:00 || Comments || Link || E-Mail|| [6540 views] Top|| File under: Hamas
Olde Tyme Religion
President urges France 'not to entrench discrimination against Muslims into laws'
"Nice country ya got there, Frenchie — sure would be a shame if something happened to it."

[DailyTimes.pk] President-Dr-Arif-AlviPresident Dr Arif Alvi on Saturday urged the

politicians

hip of

La Belle France

"not to entrench the discriminatory attitudes against

Moslem

into laws" and warned that such steps would lead to serious repercussions in shape of hatred and conflict.

"You [

La Belle France

] need to bring people together and not to stamp a religion in a certain manner to create disharmony and bias"," he said at an international conference on religious freedom and minorities rights.

The President's statement came in reference to the bill passed by the French parliament's lower house on Tuesday with overwhelming majority that would strengthen oversight of mosques, in an act of discrimination against

Moslem

s.
Continued on Page 49
Posted by: trailing wife || 02/21/2021 00:00 || Comments || Link || E-Mail|| [6583 views] Top|| File under: Govt of Pakistan
Who's in the News
36
[untagged]
5
Commies
3
Antifa/BLM
3
Devout Moslems
2
Islamic State
2
Govt of Pakistan
2
Govt of Pakistain Proxies
1
al-Nusra
1
Pirates
1
Hamas
1
Lashkar e-Taiba
1
Tin Hat Dictators, Presidents for Life, & Kleptocrats
1
Tablighi Jamaat
Bookmark
E-Mail Me
The Classics
The O Club
Rantburg Store
The Bloids
The Never-ending Story
Thugburg
Gulf War I
The Way We Were
Bio
Merry-Go-Blog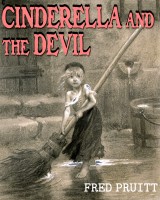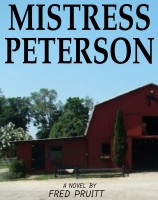 On Sale now!


A multi-volume chronology and reference guide set detailing three years of the Mexican Drug War between 2010 and 2012.

Rantburg.com and borderlandbeat.com correspondent and author Chris Covert presents his first non-fiction work detailing the drug and gang related violence in Mexico.

Chris gives us Mexican press dispatches of drug and gang war violence over three years, presented in a multi volume set intended to chronicle the death, violence and mayhem which has dominated Mexico for six years.
Click here for more information


Meet the Mods
In no particular order...


Steve White
Seafarious
Pappy
lotp
Scooter McGruder
john frum
tu3031
badanov
sherry
ryuge
GolfBravoUSMC
Bright Pebbles
trailing wife
Gloria
Fred
Besoeker
Glenmore
Frank G
3dc
Skidmark
Alaska Paul



Better than the average link...



Rantburg was assembled from recycled algorithms in the United States of America. No trees were destroyed in the production of this weblog. We did hurt some, though. Sorry.
3.215.79.68

Help keep the Burg running! Paypal: