Afghanistan
Five People Killed in Kabul Explosions: Police
[ToloNews] Kabul witnessed three explosions on Saturday morning in which five people were killed and two more were

maimed

, police said.

The first explosion happened at around 8 am in Darulaman Road in the west of Kabul in which two people were

maimed

, police said, adding that the blast targeted a corolla vehicle.

Police said the second explosion happened in the Kart-e-Parwan area in Kabul's PD4 at around 8:15 am in which three people, including a woman, were killed.

The second explosion also targeted a corolla vehicle, police said.

The third explosion happened in the Pul-e-Wahdat area in Kabul's PD3 at around 1:20 am in which two people were killed, police said.

This comes amidst an increase in magnetic IED blasts in Kabul in recent months.
Posted by: trailing wife || 02/21/2021 00:00 || Comments || Link || E-Mail|| [336082 views] Top|| File under:
Britain
Britain migrant colonist briefs (Feb 14-19) Migrant crossings and deportations down


UK: Illegal Migrant Crossings Down 70 Per Cent After French Pay-Off, Report Claims
[Breitbart] Britain may finally be making some progress on the Channel migrant crisis, with boat crossings reportedly down 70 per cent following a £28m pay-off to the French authorities.

Attempted crossings are up 50 per cent on the same period last year, to 950, but according to the Telegraph some 70 per cent have been prevented. The Home Office is also preparing to attempt the removal of illegals who have arrived under post-Brexit legislation disallowing asylum applications from migrants travelling to Britain from safe countries by sea.

"As a result of our improved intelligence-sharing with the French and enhanced surveillance, we have stopped approximately 700 crossings in 2021, despite there being a 50 per cent increase in crossing attempts on last year," said Chris Philp, junior minister at the Priti Patel-led Home Office.

It has hitherto proved difficult to remove bogus asylum seekers even after their claims have been rejected, however, with judges blocking flights back even to perfectly safe European Union member-states such as Spain due to deportees receiving insufficiently lavish assistance on arrival in Madrid, for example. Overall, deportations even of migrants convicted of crimes in Britain plummeted by 79 per cent in 2020. The trend may be set to continue this year, too, with the courts recently blocking the removal of a double rapist because he might not receive adequate mental health care in his native Somalia.

Despite the Home Office's tough words on tackling people-smugglers, however, their punishments are typically fairly light. The government-friendly Daily Mail, for example, reported at the beginning of 2020 on Home Secretary Patel's boast that 100 people-smugglers had been imprisoned "for a total of 320 years" over the course of 2019.

Thug Qamran Ali Choked Chicken, Assaulted Woman, Stamped Child's Face in Crack Rampage
[Breitbart] Violent criminal Qamran Ali will serve just 1.5 years in custody for a crack-fueled rampage in which he tried to choke a chicken to death, split a woman's lip, repeatedly stamped on an 11-year-old boy's face, and assaulted another child who tried to intervene.

Nail Bomber Who Wanted to Start 'Racial War' Converts to Islam in Prison
[Breitbart] A jailed far-right nail bomber who had said he wanted to start a "racial war" has allegedly converted to Islam in prison, reportedly asking to be called "Saddam" in admiration of former Iraqi dictator Saddam Hussein.

David Copeland, 44, was sentenced to life imprisonment in 2000 and must serve at least 50 years for his 13-day nail-bombing campaign in 1999, during which in three separate attacks he targetted London's Bangladeshi, black, and LGBT communities. In total, his devices injured 139 people, and his final bomb, planted at the Admiral Duncan gay bar, killed three people including a pregnant woman.

English Sheep Farmer Discovers 'Asian' Men Cutting the Throat of Pregnant Ewe
[Breitbart] An English sheep farmer in Aldridge in the West Midlands was horrified to find a gang of "Asian" men slitting the throat of a pregnant ewe in broad daylight near a public footpath.

Posted by: trailing wife || 02/21/2021 00:00 || Comments || Link || E-Mail|| [336085 views] Top|| File under: Devout Moslems
Europe
Three Jihadists Sentenced for Plotting Paris Terrorist Attack
[Breitbart] A

Gay Paree

court handed out jail terms of between 22 and 30 years to three jihadists after they were found guilty of plotting a terror attack in the French capital in December 2016.

The court handed Strasbourg residents Hicham Makran and his friend Yassine Bousseria 22 and 24 years respectively, and a longer sentence to Moroccan national Hicham El-Hanafi.

The court also ruled that El-Hanafi will be permanently banned from French territory upon the completion of his sentence. All three men will be put on the French terrorist offences register,

La Belle France

info reports.

According to the broadcaster, none of the three men reacted as the verdict was read. The defendants have ten days to launch an appeal.

The 2016 arrests were part of the cyber-infiltration operation Ulysses, by

La Belle France

's General Directorate for Internal Security (DGSI), after an informant close to the Islamic State

...formerly ISIS or ISIL, depending on your preference. Before that they were al-Qaeda in Iraq, as shaped by Abu Musab Zarqawi. They're really very devout, committing every atrocity they can find in the Koran and inventing a few more. They fling Allah around with every other sentence, but to hear western pols talk they're not really Moslems....
circles noted that the suspects were attempting to purchase Kalashnikov rifles.

The DGSI used its information to have agents pose as weapons traffickers. The agents told a member of the terror group in the Middle East where the rifles could be picked up, with the Islamic State then passing on the coordinates to the three suspects.

When the men were arrested, the DGSI confirmed that the suspects had in their possession the coordinates from the sting operation.


None of the few articles in our archive about this plot actually name any of them. Fortunately, the Combating Terrorism Center at West Point laid it out in 2018:

The Portugal Connection in the Strasbourg-Marseille Islamic State Terrorist Network

Abstract: In November 2016, French authorities arrested seven men in Strasbourg and Marseille on suspicion of planning a terrorist attack in the

Gay Paree

region. During the following months, a total of 14 people were arrested in five different countries in relation to the plot. The arrests were the result of a large-scale investigation that saw cooperation between Portugal, Spain,

La Belle France

, Germany, and Morocco. Information obtained by the author from judicial documents and interviews with intelligence and security officials sheds new light on how this network spread throughout Europe; how it was linked in various ways to the Islamic State network behind the November 2015

Gay Paree

and March 2016 Brussels attacks; how the network financed itself through credit card fraud; and how it used encrypted communication apps to receive instructions from Syria. Behind it all were two men who entered Europa
...the land mass occupying the space between the English Channel and the Urals, also known as Moslem Lebensraum...
through Portugal posing as political refugees. With Portugal previously being used as an operational base for the Basque terrorist group ETA, the case raises concerns that countries in which security services are less geared up to confront jihadi terrorism are being used as logistical hubs by Islamic State networks.

On November 21, 2016, French Interior Minister Bernard Cazeneuve announced that a large-scale terrorist attack in the

Gay Paree

area had been foiled following the arrest of seven men on the night of November 19-20 in the cities of Strasbourg and Marseille.1 Five were kept

in jug

: Yassine Bousseria, Hicham Makran, Sami Ben Zarroug, and Zacaria M'Hamedi, all

Frenchies

, were detained in Strasbourg, and Hicham el-Hanafi,2 a Moroccan with a resident permit issued in Portugal that had been previously flagged3 by a partner country, was detained in Marseille.

Initially, public attention was focused on the group of four detained in Strasbourg. According to information provided by

Gay Paree

prosecutor Francois Molins, two of them had traveled to the border region between The Sick Man of Europe Turkey


...Qatar's satrapy in Asia Minor...


and Syria, and following their return to

La Belle France

, they received instructions through encrypted communication devices from Syria. "The Strasbourg cell had instructions to get weapons, given by a commander in the Iraq-Syria zone," Mr. Molins said.4 During searches of their apartments, authorities found guns and a 12-page notebook with manuscript references to jihad and the Islamic State leader Abu Bakr al-Baghdadi.5 French police believed they had uncovered a sleeper cell waiting for orders.6

During the following months, however, judicial and intelligence cooperation between several European countries led

Sherlocks

to revise their thinking. They came to believe that the most important suspect was the man detained in Marseille, Hicham el-Hanafi. Their detailed analysis of his activities, travels, contacts, and finances revealed what seemed to be an undercover network of Islamic State operatives that spread throughout Europe and was financed through a credit-card fraud scheme.7

El-Hanafi, they concluded, had direct contact with previously identified members of the Islamic State's external operations department as well as links to the network responsible for the November 2015 terrorist attacks in

Gay Paree

.8 Two years later, he is still awaiting trial.

This article is the result of months of joint investigative reporting by a group of journalists from four European countriesa and is based on thousands of pages of judicial documents, investigative files, interviews with key witnesses, and several counterterrorism and intelligence officials. It reveals how European cooperation led to the dismantling of a network that was preparing an attack in

La Belle France

, and examines the loose ends that are still under investigation, including the alleged role of Abdesselam Tazi, a mysterious man currently held in Portugal.


Much interesting information about El-Hanafi's radicalization and travels around the world for ISIS can be seen at the link.

More importantly, they identified his [El-Hanafi's] contact in Syria: Walid Hamam, 54 a close associate of Boubaker el-Hakim, 55 a senior French-Tunisian Islamic State external attack planner whose subordinatesf helped facilitate the November 2015

Gay Paree

attacks.56

From 2015, he [Hamam] was considered a key online recruiter for the Islamic State, focusing mostly on recruiting bandidos

hard boyz

from the French town of Trappes.63 He was killed by a

dronezap

in Raqqa on December 4, 2016.64
Posted by: trailing wife || 02/21/2021 01:58 || Comments || Link || E-Mail|| [336116 views] Top|| File under: Islamic State
Europe migrant colonist briefs (Feb 14-19)


French 'Islamophobia' Targeted for Group Closure by Government will Relocate to Belgium
[Breitbart] The Collective Against Islamophobia in France (CCIF),


...Franco-Egyptian Muslim activist Marwan Muhammad is the executive director. He's accused of ties to the Muslim Brotherhood and other Islamist groups...

a group the French government wanted dissolving in the aftermath of the murder of Samuel Paty, is expected to relocate to Brussels under a new name.

The CCIF, which French President Emmanuel Macron targetted for dissolution in the wake of the Islamist-inspired beheading of the history teacher, is expected to relocate to neighbouring Belgium, to become the Collective Against Islamophobia in Europe (CCIE) instead.

But Belgian MP Denis Ducarme has said he will challenge the justice and interior ministers over the proposal, and intends to ask Minister of Justice Vincent Van Quickenborne to look into dissolving the association once it arrives in his country, Belgian magazine Le Vif reports.

"Our country cannot become a zone of retreat for Islamists again," Ducarme said, likely referring to how Bataclan terrorist Salah Abdeslam was able to hide in Brussels' notorious Molenbeek immigrant district for months following the November 2015 Paris terror attacks before Belgian police eventually caught him in 2016.

Applications for Asylum Fell to Lowest Levels Since 2013, Coronavirus Blamed
Applications for asylum in the EU fell in 2020, with coronavirus restrictions suggesting that border control is, in fact, possible. Some 461,3000 applications for asylum were lodged across the EU, Norway, and Switzerland in 2020 — a 31 per cent fall from 2019 and taking numbers to levels not seen since 2013, before the migrant crisis in the middle of the last decade.

Le Pen Party Activists Face Down Pro-Migrant Activists at Spanish Border
[Breitbart] Activists and members of the populist French National Rally (RN) faced down pro-migrant protestors near the Spanish border as they launched their regional election campaign. According to a report from broadcaster Franceinfo, the RN activists were met by pro-migrant activists from the "Solidarity Migrants" group, composed of left-wing Basque nationalists, members of the far-left France Insoumise party, an LGBT group, and others.

Finnish Border Guard Bust Middle Eastern Illegal Migrant Network
[Breitbart] The Border Guard in Finland revealed a major operation against a network suspected of aiding illegal migration by Middle Eastern migrants.

The Finnish Border Guard say they apprehended several suspects and made seizures and raids of various homes in the city of Lahti. Investigators did not detail how many people were arrested, noting only that the number was fewer than ten. They also did not comment on the nationality of those detained, but confirmed all the suspects have permanent residency in Finland and that the migrants smuggled into Finland were primarily from the Middle East.

In recent months, several other migrant trafficking networks have been dismantled, including a large network in France that was believed to have played a major part in illegal crossings across the English Channel last year.

German Police Crack Down on Berlin Migrant 'Crime Families'
[Breitbart] Hundreds of German police and other investigators raided more than 20 buildings in Berlin and the surrounding state of Brandenburg early Thursday in a crackdown on two feuding organized crime families, authorities said. Berlin prosecutors said on Twitter that two people were arrested in the raids targeting illegal drug and weapons trafficking.

In addition, authorities were investigating bodily harm charges linked to a "clash of clans" between an Arabic and a Chechen organized crime family last November, prosecutors said. Authorities did not immediately provide further details, but the Bild newspaper reported that one of the targets was the Remmo family, which has alleged links to two recent spectacular heists and ties to Beirut.

Claim: Migrant Husband Used French Wife to Bring 'Real' Family to Europe
[Breitbart] A 36-year-old French woman claims that her abusive migrant husband used her in an attempt to obtain French citizenship so he could abandon her and her children and bring his African wife and family to France. The woman, named Catherine, left her now ex-husband four years ago after discovering the Senegalese man had tried to use her to obtain citizenship and that he led a double-life, having a Senegalese wife and children, it is alleged.

"I had two daughters with him, who are 13 and 10 years old. This is a man I met on the Internet. He lived in Africa, in Dakar. I fell in love. He wanted me to marry him in Senegal. I went there, and we got married," Catherine told broadcaster Europe1.

French 'Crimes Against Humanity, Genocide, War Crimes' Body to Investigate Anti-Migration Protest
[Breitbart] A public prosecutor has turned over an investigation into an anti-mass migration protest in the French Pyrenees to the office tasked with fighting genocide and war crimes. The prosecutor's office in Saint-Gaudens handed over an investigation into a January 9th protest along the Franco-Spanish border by the activist youth group Generation Identitaire to the Central Office for Combating Crimes Against Humanity, Genocide, and War Crimes (OCLCH).

According to the newspaper, Generation Identitaire members had gone hiking along the border with Spain at Col du Portillon and deployed drones to monitor the crossing for any illegal migrants attempting to cross into French territory, citing terrorism risks as part of their "Defend Europe" mission.

The potential prosecution comes just months after a court of appeal in Grenoble acquitted several members of the activist group after they had been found guilty of offences linked to a similar 2018 protest in the French Alps.

Pope Francis Commemorates 21 Christians Slain 'by the Brutality of Islamic State'
[Breitbart] Pope Francis recalled the sixth anniversary of the Islamic State execution of 21 Christians on a beach in Libya, calling them "our saints."

Swiss Referendum Could Force Police to Publish Nationality and Background of Criminals
[Breitbart] Swiss locals are set to vote on a referendum that could force local police to release the nationality and background of criminals after the Zurich city police decided to stop publishing the information. The proposed referendum, which will take place

Syrian Christian Loses Job in Sweden After Failing to Remove Cross Necklace
[Breitbart] A Syrian Christian claims that he lost his job at a warehouse in Sweden after he was asked by company management to take off a cross necklace and refused. Syrian George Tannouri said he worked at the warehouse run by the technology company Ingram Micro, located just north of Stockholm, for three months before he was asked to remove the necklace, which he wore under his shirt.

Afghan Migrant Arrested After Acid Attack on Swiss Beauty Contest Model
[Breitbart] A 19-year-old Afghan migrant was arrested in Switzerland after allegedly spraying a woman with acid in an underground car park. The attack took place in the underground car park attached to the apartment building where the victim lives in the town of Neuchâtel at around 7:53 am on Thursday morning.

The victim, Elise T., was first found by a neighbour directly after the attack after screaming for help and the neighbour attempted to tend to the acid burns with water until an ambulance was able to arrive on the scene and take the 24-year-old to a hospital in the city of Lausanne, Swiss tabloid Blick reports.

Half of Swedish Students Put Limits on Daily Lives Due to Fear of Crime
[Breitbart] According to a survey by the Swedish National Council for Crime Prevention (Brå), around half of students avoid certain people, activities and areas due to a fear of being the victims of crime.
Posted by: trailing wife || 02/21/2021 00:00 || Comments || Link || E-Mail|| [336087 views] Top|| File under: Devout Moslems
German State To Investigate Antifa Protestors For Calling For Violence
[Breitbart] The German state of Bremen will investigate Antifa
...the armed wing of the Democratic Party...


faceless myrmidons

over alleged calls for violence at a recent protest in which the group called for "anti-fascist


...anybody you disagree with, damn them...


self-protection".

A group of 350 far-leftists

erupted into the streets

of the city of Bremen on the anniversary of two unsolved arson attacks on the far-left "Freise" youth centre, both of which took place within hours of each other on February 16th, 2020.

According to a report from German tabloid Bild, the far-left activists fired various pyrotechnics as they marched through a central area of the city on Tuesday. Police recorded several legal violations, including of the explosives act and the Wuhan coronavirus (aka COVID19 or Chinese Plague)

...the twenty first century equivalent of bubonic plague, only instead of killing off a third of the population of Europe it kills 3.4 percent of those who notice they have it. It seems to be fond of the elderly, especially Iranian politicians and holy men...
restrictions on social distancing.

Investigators also stated that they were launching an investigation into the group that organised the demonstration, "NIKA [Nationalism Is Not an Alternative] Bremen". The group had posted online and wrote on banners: "We showed the cops a powerful (and burning ;) ) middle finger and were able to make it clear: there is no reliance on the cops — organise anti-fascist self-protection!"

Investigators believe the phrase "organise self-protection" could be a call for violence.

The police have revealed that they have not been able to identify any suspects in last year's suspected arson case, but did note that three right-wing stickers were found on a poster that has been put up on the evening of the fires.

The investigation comes just months after the Leipzig taskforce on far-left extremism (Soko Linx) announced an inquiry into an attempted homicide by Antifa members who brutally attacked a pair of anti-lockdown protesters in November.

The mob of 15 to 20 black bloc outfitted

faceless myrmidons

accosted and assaulted the two protesters, kicking and stomping their heads.

In August, the Federal Criminal Police Office and the Federal Office for the Protection of the Constitution authored a report claiming that members of the far-left scene in Germany were becoming even more violent mostly peaceful and some were even plotting potential

liquidation

s of political opponents and law enforcement officials.

Posted by: trailing wife || 02/21/2021 00:00 || Comments || Link || E-Mail|| [336087 views] Top|| File under: Antifa/BLM
Fifth Column
BLM Protester Arrested for Portland Cathedral Vandalism on Ash Wednesday
[PostMillennial] A cathedral in Portland was broken into and vandalized on Ash Wednesday by an armed intruder known for previously attending local Black Lives Matter-Antifa protests.

On Feb. 17 around 3:30 a.m., Portland Police responded to an emergency call regarding a burglary in progress at St. Mary's Cathedral of the Immaculate Conception in northwest Portland. A suspect identified as Christopher Lee Colletta, 44, was arrested. He's accused of vandalism and throwing property outside the historic church's smashed stained glass windows.

The Post Millennial can report that Colletta previously attended a BLM-Antifa riot in August last year where he was hit with a rubber munition by police at one point.

Antifa Assaults Post Millennial Journalist in Downtown Seattle

[PostMillennial] The Post Millennial's Katie Daviscourt was assaulted by an Antifa mob in downtown Seattle on Wednesday night when leftists gathered to march in protest of the Seattle Police Department's fatal shooting of an armed man who chased after authorities.

Two Seattle officers fatally wounded the suicidal man in crisis who wielded a kitchen knife Tuesday night near the waterfront. Law enforcement tried to use non-lethal tools to subdue the man. Then when he charged at the officers, the two cops opened fire. The man was struck and died at the scene. The SPD will release body camera footage from the incident in the next three days per policy.

The following day of the shooting death, black-clad Antifa militants hurled projectiles at the West Precinct police station and then pivoted to target Daviscourt and her chant her name.
Posted by: trailing wife || 02/21/2021 00:00 || Comments || Link || E-Mail|| [336090 views] Top|| File under: Antifa/BLM
Home Front: WoT
Sacramento man faces 20 years after being charged with attempting to support terrorist organization
[MSN] A 34-year-old Russian national in Sacramento has been charged with trying to support a foreign terrorist organization, according to the Department of Justice.

Murat Kurashev of Sacramento allegedly attempted to give financial support to Hayat Tahrir al-Sham, formerly al-Nusra, before that it was called something else

...al-Qaeda's Syrian affiliate, from which sprang the Islamic State...
(HTS), a designated terrorist organization.

A federal grand jury charged Kurashev on Thursday, February 18. He was arrested by agents from the Federal Bureau of Investigation and is currently

in jug

. The Department of Justice did not say when he would have his first court appearance.

According to the Center for Strategic and International Studies, the group Kurashev tried to aid, HTS or "Organization for the Liberation of the Levant," was added to the State Department's list of foreign terrorist organizations in May 2018, and "was formed in Syria in 2011 as al-Qaeda's affiliate within the opposition to the Assad regime."

Kurashev now faces 20 years in prison and a $250,000 fine, said U.S. Attorney McGregor Scott's office in a

blurb

. The office also said that Assistant United States Attorney Heiko P. Coppola and Dmitriy Slavin, a Trial Attorney in the Department of Justice's Counterterrorism Section, are prosecuting the case. No other details are available at this time.

Posted by: trailing wife || 02/21/2021 01:14 || Comments || Link || E-Mail|| [336076 views] Top|| File under: al-Nusra
India-Pakistan
Two associates of Lashkar arrested in J&K
[OneIndia] Security forces have arrested two

bad boy

associates of Lashkar-e-Taiba
...the Army of the Pure, an Ahl-e-Hadith terror organization founded by Hafiz Saeed. LeT masquerades behind the Jamaat-ud-Dawa facade within Pakistain and periodically blows things up and kills people in India. Despite the fact that it is banned, always an interesting concept in Pakistain, the organization remains an blatant tool and perhaps an arm of the ISI...
(LeT) outfit and recovered incriminating materials from their possession in Bandipora district of Jammu and Kashmir

...a disputed territory lying between India and Pakistain. After partition, the Paks grabbed half of it and call it Azad (Free) Kashmir. The remainder they refer to as "Indian Occupied Kashmir". They have fought four wars with India over it, the score currently 4-0 in New Delhi's favor. After 72 years of this nonsense, India cut the Gordian knot in 2019, removing the area's special status, breaking off Ladakh as a separate state, and allowing people from other areas to settle (or in the case of the Pandits, to resettle) there....
, police said on Saturday.

Acting on specific inputs, security forces established a checkpoint near Papachan-Bandipora Bridge and apprehended two

bad boy

associates linked with the proscribed outfit LeT on Friday, a police official said.

He identified them as Abid Waza and Bashir Ahmad Gojer, both residents of Bandipora in north Kashmir.

The official said as per the police records, they were involved in providing shelter, logistics and other support to the active bandidos

murderous Moslems

in the area.

They were tasked by their handlers to carry out a grenade attack on security forces in Bandipora, he said.

Incriminating materials, including two live hand grenades were recovered from their possession and all the recovered material was taken into case records for further investigation, the official said.
Posted by: trailing wife || 02/21/2021 00:00 || Comments || Link || E-Mail|| [336092 views] Top|| File under: Lashkar e-Taiba
Soldier martyred, two terrorists killed in North Waziristan
[DailyTimes.pk] A soldier of Pakistain Army on Saturday embraced martyrdom and two

bad boyz were potted

during an intelligence based operation (IBO) carried out in North
Wazoo.

The military's media wing in a statement said the security forces conducted an IBO on terrorist hideout in MalikKhel, North Waziristan. During intense exchange of fire, two

murderous Moslems

including a terrorist commander Rehmat alias Khalid, were killed. The martyred soldier was Havaldar Shehzad Raza who embraced martyrdom during exchange of fire while fighting the terrorists.

Terrorist Rehmat alias Khalid was an improvised

bomb

(IED) expert and remained involved in different terrorist activities against security forces, extortion, kidnapping for ransom and

murder

since 2009 in the area. During search operation, security forces also seized a huge cache of weapons.

Meanwhile,


...back at the game, the Babe headed for second base. He almost made it. Then Sheila slapped him....


funeral prayers of four soldiers, martyred by terrorist fire in South Waziristan and a

kaboom

in Balochistan


...the Pak province bordering Kandahar and Uruzgun provinces in Afghanistan and Sistan Baluchistan in Iran. Its native Baloch propulation is being displaced by Pashtuns and Punjabis and they aren't happy about it...


, were offered and they were laid to rest in their native villages with full military honour.

Funeral prayers have been offered for three soldiers who embraced martyrdom as a result of terrorist fire at the Sararogha check post in South Waziristan. Funeral prayer of Shehryar Khattak was offered at Manzini Banda, Shahid Anwar's at Mohabbat Kila and Shehzad Hassan's funeral prayers were offered at Sabirabad.

On the other hand, Afrasiyab Khattak, the FC soldier who was martyred in a

kaboom

in Balochistan, was laid to rest in his native town of Gadi Khel.
Posted by: trailing wife || 02/21/2021 00:00 || Comments || Link || E-Mail|| [336087 views] Top|| File under:
Five soldiers martyred in South Waziristan attack
[Dawn] Five soldiers were martyred and another was injured when

gunnies

attacked a security check-post in the Sara Rogha area of South
Wazoo tribal district late Thursday night.

Police said that the martyred soldiers belonged to 223 Wing of Frontier Corps


...a provincial paramilitary force. Total manpower is about 80,000. They are tasked to help local law enforcement in the maintenance of law and order, and to carry out border patrol and a..the Antwerp-based Salafist organization that had campaigned to introduce Sharia law to Belgium before single-handedly making Belgium the highest per capita supplier of jihadis to Syria in Europe. There was a big trial in Antwerp in 2015, but most of those convicted were in absentia...nti-smuggling operations....


, a paramilitary force which has been fighting

snuffies

in the tribal districts. Officials said that

gunnies

used light and heavy weapons in the attack.

The martyred soldiers were identified as Naib Subaidar Shahid Anwar, Naik Ahmad Khan, Lance Naik Shehryar and Sepoys Ayub and Shahzad and the injured as Shahid Afzal.

No group has accepted res­pon­sibility for the attack yet.

A resident of Sara Rogha, Iqbal Mehsud, told Dawn that heavy firing started late night and continued for a long time. The local people came out of their houses after hearing gun shots.

Later, police and paramilitary forces conducted a house-to-house search operation in the area to arrest perpetrators of the attack.

Sara Rogha was cleared of

gunnies

after security forces conducted Operation Rah-e-Nijat in 2009.

However,


those who apply themselves too closely to little things often become incapable of great things...


recently attacks have taken place on security forces in the areas of Ahmadzai Wazir and Mehsud tribes of South Waziristan district. Two soldiers were martyred and five others injured when an improvised

bomb

hit their vehicle and went kaboom! near Wana, the administrative headquarters of South Waziristan, on Sunday night.

Officials said that

snuffies

had also suffered heavy casualties in

festivities

with the security forces, which had resulted in the killing of 60 terrorists, including 10 key leaders.

Following an attack on security forces, the district administration imposed curfew in Wana and its adjacent areas on Wednesday.

Residents said that the administration lifted curfew on Friday after negotiations with the local elders. Earlier local people staged a demonstration near Wana to protest against curfew.
Posted by: trailing wife || 02/21/2021 00:00 || Comments || Link || E-Mail|| [336086 views] Top|| File under:
Iraq
7 die in gunfights with ISIS
[NRTtv] SULAIMANI — Iraqi security forces clashed with the Islamic State (ISIS) group north of Baghdad on Saturday (February 20), leaving at least five jihadists and two security personnel dead.

A joint force of army troops and state-sponsored tribal fighters raided an ISIS hideout in the leafy plains of Tarmiyah, according to a statement from the military.

"We had learnt that ISIS was holding a meeting there to plan for attacks on the capital Baghdad," Ahmad Salim, head of the Baghdad Operations Command, said near the site of the fighting.

Ensuing clashes killed five ISIS fighters and two tribal pro-government forces, the military statement said.


More at the link
Posted by: badanov || 02/21/2021 00:00 || Comments || Link || E-Mail|| [336080 views] Top|| File under: Islamic State
Who's in the News
36
[untagged]
5
Commies
3
Devout Moslems
3
Antifa/BLM
2
Govt of Pakistan
2
Govt of Pakistain Proxies
2
Islamic State
1
Hamas
1
Tin Hat Dictators, Presidents for Life, & Kleptocrats
1
Lashkar e-Taiba
1
Pirates
1
Tablighi Jamaat
1
al-Nusra
Bookmark
E-Mail Me
The Classics
The O Club
Rantburg Store
The Bloids
The Never-ending Story
Thugburg
Gulf War I
The Way We Were
Bio
Merry-Go-Blog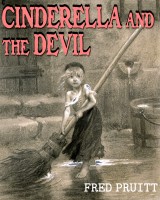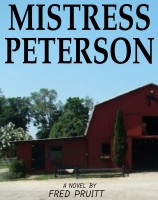 On Sale now!


A multi-volume chronology and reference guide set detailing three years of the Mexican Drug War between 2010 and 2012.

Rantburg.com and borderlandbeat.com correspondent and author Chris Covert presents his first non-fiction work detailing the drug and gang related violence in Mexico.

Chris gives us Mexican press dispatches of drug and gang war violence over three years, presented in a multi volume set intended to chronicle the death, violence and mayhem which has dominated Mexico for six years.
Click here for more information


Meet the Mods
In no particular order...


Steve White
Seafarious
tu3031
badanov
sherry
ryuge
GolfBravoUSMC
Bright Pebbles
trailing wife
Gloria
Fred
Besoeker
Glenmore
Frank G
3dc
Skidmark



Better than the average link...



Rantburg was assembled from recycled algorithms in the United States of America. No trees were destroyed in the production of this weblog. We did hurt some, though. Sorry.
3.235.188.113

Help keep the Burg running! Paypal: