Afghanistan
Ghazni Siege Cost Private Sector $50 Million
[ToloNews] Ghazni's private sector sustained an estimated $50 million in losses during the four-day siege of Ghazni over the weekend, the Afghanistan Chamber of Commerce and Industries (ACCI) said following a preliminary investigation.

Their probe found that markets have burned down, along with some buildings and shops as well as all the goods inside.

The

festivities

in Ghazni started in the early hours of Friday morning and ended on Tuesday ‐ although

festivities

are still ongoing on the outskirts of the city.

One analyst said the city was a small trading hub which has been reduced to a heap of rubble.

The trade centers and markets are in PD2, in the center of the city, where many government buildings are located. The area was on the first line of battle and bore the brunt of the

festivities

.

"The war was carried out in a trading area," the ACCI deputy head Khan Jan Alokozai said. "More than five big markets around the PD2 Police Headquarters have burnt down."

Ghazni Provincial Council estimates the damages were however much higher and has called for government to assign a team to assess the financial losses sustained.

"The damages of war in Ghazni are much higher (than $50 million). A probe team should be assigned to the province. The losses are over $100 million," said Hamidullah Nawroz, a member of Ghazni Provincial Council.

Ghani shares borders with eight other provinces and most goods destined for these provinces transit through Ghazni.

Lawmakers from Ghazni also said they have asked government to send a team to assess the situation.

"We call on government to send a delegation to Ghazni province in order to assess the damages and compensate the people. Government is requested to allocate a budget for reconstruction of the damages in the province," said Shah Gul Rezaee, an MP from Ghazni.

ACCI officials said the damage inflicted on Ghazni City in just four days has had a serious impact on the city, and that it will take a long time for the city to be restored to its former state.
Posted by: trailing wife || 08/17/2018 00:14 || Comments || Link || E-Mail|| [6457 views] Top|| File under:
Africa North
Mediation efforts in Gaza and Yemen conflicts: A Dual focus for Egypt
[AlAhram] As the Eid holiday approaches Cairo is working to manage parallel conflicts in

Gazoo

and Yemen.



Egypt remains adamant in its refusal of the repeated Israeli suggestion Cairo take administrative control of

Gazoo

.

In recent days Cairo has been playing host to representatives of leading Paleostinian factions with the aim of managing chronic Paleostinian divisions and building a solid base for a sustainable truce between Israel and

Hamas, one of the armed feet of the Moslem Brüderbung millipede,

.

Informed Hamas sources say some advances have already been made in bridging the gap between Hamas in

Gazoo

and the Ramallah-based Paleostinian Authority (PA). Egyptian and PA sources, however, are less forthcoming over the possibility of Egypt securing a deal between Hamas and the PA.
Continued on Page 49
Posted by: trailing wife || 08/17/2018 01:36 || Comments || Link || E-Mail|| [6460 views] Top|| File under: Hamas
Arabia
NSA broke into secure network of Al Jazeera and others
[Al Jazeera] The National Security Agency (NSA), a US intelligence agency tasked with collecting data for foreign and counter intelligence operations, broke into the encrypted network of the Al Jazeera Media Network and several others in 2006, according to a report by US media.


Since it's a national intelligence resource, that's precisely what I'd expect it to do. US media might do well to consider what "US" means.


A document provided to The Intercept by NSA whistle-blower Edward Snowden shows that the NSA cracked Al Jazeera's Virtual Private Network (VPN), an encrypted tunnel used to secure internet traffic.

"Recently, NSA has decrypted a number of interesting targets ... deemed by product lines to have high potential as sources of intelligence," the document states, which is then followed by a list of targets.

That list includes Al Jazeera, the Iraqi Ministry of Defence and Interior, the Iraqi state internet provider and four airlines from Russia, Paraguay and Iran.

The network that was broken into is a so-called VPN network, a digital tunnel of sorts which all internet traffic gets sent through to protect it from prying eyes.

According to the document, the VPNs used by the listed companies and institutions were all decrypted, although details on how exactly this was done are not specified.

The data collected after decrypting the internet traffic was "being evaluated for intelligence content."

"Hundreds of additional VPN links have also been identified and are being investigated," it added.


Posted by: Fred || 08/17/2018 00:00 || Comments || Link || E-Mail|| [6459 views] Top|| File under:
Britain
UK police given more time to quiz Parliament crash suspect
[ABCNEWS.GO] British police have been given more time to question the suspect in a car crash outside Parliament that injured three people.

Salih Khater, a British citizen originally from Sudan, was tossed in the clink
Please don't kill me!
Tuesday after striking cyclists, then plowing his car into a security barrier.

He is being held on suspicion of terrorism and attempted murder, but has not been charged. A magistrate has given police until Monday to charge him, release him or seek another extension.

Police have searched properties in England's Midlands as they seek the motivation of the 29-year-old from Birmingham, 100 miles (160 kms) northwest of London.

Police in that city said Thursday that they have deployed patrols to two mosques whose windows were smashed with ball bearings from a catapult. Police say the motive is unclear.


Posted by: Fred || 08/17/2018 00:00 || Comments || Link || E-Mail|| [6457 views] Top|| File under: Moslem Colonists
The Grand Turk
Turkey 'ready to talk about everything' with US to solve disputes
[Al Jazeera] The Sick Man of Europe Turkey


...the decaying remnant of the Ottoman Empire....


has said it is willing to speak with the US to resolve an ongoing dispute between the two NATO


...the North Atlantic Treaty Organization. A collection of multinational and multilingual and multicultural armed forces, all of differing capabilities, working toward a common goal by pulling in different directions...


allies, as the White House appeared to ratchet up pressure on Ankara.

Speaking to a group of foreign ambassadors in Ankara on Wednesday evening, Foreign Minister Mevlut Cavusoglu appeared to extend an olive branch to US President Donald Trump


...New York real estate developer, described by Dems as illiterate, racist, misogynistic, and what ever other unpleasant descriptions they can think of, elected by the rest of us as 45th President of the United States...


's administration.

"Despite everything, we are ready to talk about everything to solve the existing problems as equal partners," he said. "I speak openly but only on one condition - no threatening, no dictating."

Cavusoglu also called on the US to "take into account our frustrations" with American policies.

His conciliatory remarks came as Washington said that tariffs on Ottoman Turkish steel and aluminium were unrelated to the case of Andrew Brunson, a Christian evangelical pastor held in Turkey on terrorism charges, and would remain even if he were to be released.

"The tariffs that are in place still would not be removed with the release of Pastor Brunson," White House press secretary Sara Huckabee Sanders said.

"The tariffs are specific to national security," she said, without specifying the nature of the national security concerns.


Posted by: Fred || 08/17/2018 00:00 || Comments || Link || E-Mail|| [6457 views] Top|| File under: Sublime Porte
Iraq
Kirkuk: Kurds removed from 47 posts since October 16
[Rudaw] Kurdish officials have been removed from 47 posts in the Kirkuk administration since the events of October 16.

The Iraqi government has removed Kurdish officials from local government and security positions in the disputed areas, replacing them with Arabs and Turkmen.

Most government positions in Kirkuk had been occupied by Kurds.

On October 16, 2017, the Iraqi army and Hashd al-Shaabi forces returned to Kirkuk,


... a thick stew of Arabs, Turkmen, Kurds, and probably Antarcticans, all of them mutually hostile most of the time...


Jalawla, Khanaqin, Makhmur, and Shingal, which are defined as disputed areas in the Iraqi constitution. Kurds consider them Kurdistani areas outside the Kurdistan Regional Government (KRG)'s remit.

The Iraqi government began removing Kurdish officials soon after the takeover. The first position to change hands was Kirkuk governor. Up to 50 Kurdish officials have since been removed from their posts.

The withdrawal of Peshmerga forces from the disputed areas has created security gaps, which are being exploited by ISIS remnants.

"People now want the Peshmerga to return. They consider the Peshmerga more important than positions of power," said Samir Mohammed, head of the Khanaqin town council.

"People have forgotten about posts previously occupied by Kurds because they are having a bitter life due to the absence of the Peshmerga," he added.

Following the events of October 16, councilors of towns of Qaratapa, Jalawla, and Mandali were removed. The Iraqi government was gentler on Kurdish officials in Khanaqin ‐ possibly because they are mostly Shiites.

Meanwhile in Makhmour, Rizgar Ismael, the town's mayor, has flatly denied any Kurdish officials had been removed.

Shingal, Sinune, and Giruzer have all seen new appointments. Hashd al-Shaabi, a majority Shiite paramilitia, appointed three officials to run government affairs in these towns. The djinn-infested Mosul
... the home of a particularly ferocious and hairy djinn...
governor and provincial council, however, continue to deal with the removed officials ‐ not the Hashd appointees.

Mahma Khalil, mayor of Shingal, said he is the legitimate official in his town and that Nineveh provincial council and the governor deal with him.

The three Hashd appointees are Yazidi Kurds associated with Hashd.

"We do our work daily. Last month, 33 provincial council members called on the governor to make a decision so that we return to our places," Khalil added.

A secret interior ministry order ‐ number 17240 ‐ was allegedly issued on February 18, 2018 commanding authorities reappoint positions in Kirkuk.

The order bears the signature of Dr Aqil Mahmud Khaz Ali, the Iraqi deputy interior minister. The order led to the removal of some Kurdish officials from their positions.

Brigadier General Khatab Omar, director of police in Kirkuk province, and Colonel Afrasyaw Kamil, police spokesperson, were allowed to remain in their positions.

"Nowadays, Baath party laws have returned to Kirkuk," Ahmad Askari, member of Kirkuk provincial council, told Rudaw.

"Neither the constitution nor the law has value in Kirkuk. They can do anything they want. They refill these positions with Arabs and Turkmen because they see that the KDP and PUK officials are not returning to the city. But they also remove Kurds who are still there in their positions," he added.

Askari said it is not only KDP officials who do not want to return to their positions in Kirkuk.

"There are even PUK officials who have not returned. Kirkuk's health director is PUK and he has not returned. That is why an Arab national has been put in his place," he said.

Amir Khwakaram, mayor of Daquq, who has also been removed from his position, said he was removed for raising the Kurdish flag and participating in the Kurdish independence referendum.

In Saladin province too, Hashd al-Shaabi removed the Kurdish mayor of Tuz Khurmatu and replaced him with a Turkmen.

"In the absence of Peshmerga forces there, we can do nothing, and no one would listen to us," the removed mayor of Daquq said.
Posted by: trailing wife || 08/17/2018 00:00 || Comments || Link || E-Mail|| [6457 views] Top|| File under: Govt of Iraq
After Abadi's remarks, Washington: will penalize whoever violates sanctions Iran
Baghdad (IraqiNews.com) Washington has threatened to impose sanctions on Iraq, in case it did not stick to U.S. sanctions imposed on Iran, the U.S. State Department said on Tuesday.

In remarks that followed statements made by outgoing Iraqi Prime Minister Haidar al-Abadi over trade with Iran, Heather Nauret, the department spokesperson, said "You know our concerns about Iran and about trading with Iran, and we will continue to hold countries accountable for any violation of sanctions."

On Monday, Abadi said the Iraqi government will stop trading with Iran in the US dollar, but it will not abide by the US sanctions against Tehran.

U.S. President Donald Trump


...New York real estate developer, described by Dems as illiterate, racist, misogynistic, and what ever other unpleasant descriptions they can think of, elected by the rest of us as 45th President of the United States...


imposed sanctions on Iran after its withdrawal from the nuclear deal made in 2015.

The sanctions target Iran's purchases of transportation vehicles, trade as well as gold and other main metals.

Each of Iran and Iraq have developed close ties since 2003 when Iraqi leader Saddam Hussein was toppled by a U.S.-led invasion.

Iran's economy has come under intense strain since Trump pulled out of the 2015 nuclear deal that Tehran signed with six world powers and reimposed sanctions that had been eased under the terms of the accord.
Posted by: trailing wife || 08/17/2018 00:00 || Comments || Link || E-Mail|| [6457 views] Top|| File under: Govt of Iraq
Israel-Palestine-Jordan
Head of Egyptian intelligence visits Israel to discuss Gaza truce
[IsraelTimes] Arabic daily al-Hayat says Major General Abbas Kamel will meet with Paleostinian leader the ineffectual Mahmoud Abbas

... a graduate of the prestigious unaccredited Patrice Lumumba University in Moscow with a doctorate in Holocaust Denial...


in the West Bank on Thursday

The head of Egyptian intelligence, Major General Abbas Kamel, came to Tel Aviv on Wednesday to discuss the final details of a reported truce agreement aimed at calming weeks of border

festivities

and violent exchanges between Israel and

Hamas, the well-beloved offspring of the Moslem Brotherhood,

in the

Gazoo

Strip.

Kamel's visit was first reported by the London-based Arabic newspaper al-Hayat, and later confirmed by an Israeli government official, who said the Egyptian intelligence chief met with Prime Minister Benjamin Netanyahu and Nadav Argaman, the head of the Shin Bet security agency.

Kamel was in Israel as a guest of National Security Adviser Meir Ben-Shabbat, the official said.

Al Hayat also reported that Kamel was scheduled to meet Thursday with Paleostinian Authority President Mahmoud Abbas in Ramallah, citing Paleostinian sources.

In addition to halting the recent fighting, the Egypt-brokered plan includes humanitarian projects for

Gazoo

, and future indirect negotiations between Israel and Hamas for the exchange of prisoners, the newspaper reported.

Hamas last week said it reached a ceasefire with Israel brokered by Egypt and the United Nations


...the Oyster Bay money pit...


to end the flareup in violence, though this was denied by Israel. The agreement will reportedly see Hamas halt attacks in exchange for the opening of border terminals and an expanded fishing zone.
Posted by: trailing wife || 08/17/2018 00:00 || Comments || Link || E-Mail|| [6457 views] Top|| File under: Hamas
Israel to build 20,000 new settler units in occupied Quds
[PRESSTV] The Israeli authorities have approved plans to construct 20,000 new settler units in the occupied Jerusalem al-Quds, once again defying international calls for the regime to stop its settlement activities in Paleostinian lands.

Jerusalem al-Quds municipality announced Wednesday that it had agreed to building more than 20,000 new settler units along with industrial areas and hotels in the occupied Paleostinian city, Israeli media said.

Under the plan, around 12,600 new living units and an additional 8,000 units will be built as part of "urban renewal initiative" in existing structures.

The project is expected to cost some 1.4 billion Israeli shekels (roughly $379 million).

Emboldened by the all-out support of US President Donald Trump


...New York real estate developer, described by Dems as illiterate, racist, misogynistic, and what ever other unpleasant descriptions they can think of, elected by the rest of us as 45th President of the United States...


, the Tel Aviv regime has been stepping up even further its settlement construction activities in the occupied territories in defiance of the United Nations


...a lucrative dumping ground for the relatives of dictators and party hacks...


Security Council (UNSC) Resolution 2334.


Posted by: Fred || 08/17/2018 00:00 || Comments || Link || E-Mail|| [6457 views] Top|| File under:
Syria-Lebanon-Iran
Homs governor says refugees afraid to return to Palmyra because of US presence
[ALMASDARNEWS] Syrian refugees are afraid of returning to the city of Palmyra in Syria's Homs province as long as there are US forces nearby in at-Tanf as well as some

ISIS

*

turbans

in the neighboring desert, the regional governor said Wednesday.

"Few people have returned ‐ only 200 families... People are worried, they are afraid to return to Palmyra, as well as to Sukhnah, because they are close to the US base At Tanf. There are US troops there, as well as several IS units, which are wandering in the desert," Talal Barazi said.

He added that Syrians would feel secure only once

ISIS

eliminated, and the US servicemen leave At Tanf.

Syria has been torn by civil war since 2011, with the government fighting numerous opposition groups and terrorist organizations. The Syrian forces, with the support of Russia, regained control of Syrian Palmyra in March 2017.


Posted by: Fred || 08/17/2018 00:00 || Comments || Link || E-Mail|| [6457 views] Top|| File under: Govt of Syria
German firms ignore EU appeal, end Iran projects
[PRESSTV] Deutsche Telekom and Deutsche Bahn, two state-owned German companies, are following car manufacturer Daimler and mechanical engineering company Herrenknecht to withdraw from Iran because of US sanctions.

Deutsche Telekom, Europe's largest telecommunications provider, already stopped all transactions in Iran in May. Deutsche Bahn will have its projects phased out by the end of September, German weekly business news magazine Wirtschaftswoche reported Thursday.

Both companies have confirmed the report. They are ignoring an appeal by EU foreign policy chief Federica Mogherini, who has called on Europeans to intensify Iran business in response to President Donald Trump


...New York real estate developer, described by Dems as illiterate, racist, misogynistic, and what ever other unpleasant descriptions they can think of, elected by the rest of us as 45th President of the United States...


's sanctions.

Deutsche Bahn is currently involved with its subsidiary DB Engineering & Consulting in two projects in Iran, a corporate spokeswoman said on Thursday.

"Both projects will be ended in August and September 2018 respectively," she said. "Due to the altered banking practice we have sought to bring the contract to an amicable and timely conclusion."

UK's Quercus pulls plug on $570 mln Iran solar plant as sanctions bite
[ARABNEWS]


And courtesy of lord garth:

Unemployment in Iran: major increase imminent

[RadioFarda] Iranian Auto parts manufacturers says 450 thousand workers in this industry are likely to lose their jobs as a result of Iran's foreign currency crisis. At the same time, Iranian media report that rising prices of foodstuff and cost of housing on a daily basis make life harder for most Iranians....Speaking on the job losses in the automobile industry at a press conference in Tehran on Monday August 14, board members of the Auto Parts Manufacturers Association said the output of Iranian car makers is about to face an 80 percent decline because of rial's loss of value.

Board Member Maziar Beiglu said so far 14,000 workers have lost their jobs in the auto parts industry.

He added that part makers will no longer be able to continue their business by September 22 if the government does not provide cheap dollars to pay for needed imports.

Iran's former Labor Minister Ai Rabiei had said last week that about one million Iranians would lose their jobs as a result of economic pressures caused by renewed US sanctions against Iran.
Posted by: Fred || 08/17/2018 00:00 || Comments || Link || E-Mail|| [6457 views] Top|| File under: Govt of Iran
Who's in the News
36
[untagged]
4
Commies
4
Islamic State
2
Taliban
2
Govt of Iraq
2
Govt of Pakistan
2
Hamas
2
Moslem Colonists
2
Sublime Porte
1
Arab Spring
1
Govt of Iran
1
al-Nusra
1
al-Qaeda
1
Govt of Syria
Bookmark
E-Mail Me
The Classics
The O Club
Rantburg Store
The Bloids
The Never-ending Story
Thugburg
Gulf War I
The Way We Were
Bio
Merry-Go-Blog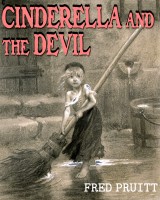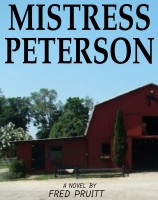 On Sale now!


A multi-volume chronology and reference guide set detailing three years of the Mexican Drug War between 2010 and 2012.

Rantburg.com and borderlandbeat.com correspondent and author Chris Covert presents his first non-fiction work detailing the drug and gang related violence in Mexico.

Chris gives us Mexican press dispatches of drug and gang war violence over three years, presented in a multi volume set intended to chronicle the death, violence and mayhem which has dominated Mexico for six years.
Click here for more information


Meet the Mods
In no particular order...


Steve White
Seafarious
Pappy
lotp
Scooter McGruder
john frum
tu3031
badanov
sherry
ryuge
GolfBravoUSMC
Bright Pebbles
trailing wife
Gloria
Fred
Besoeker
Glenmore
Frank G
3dc
Skidmark
Alaska Paul



Better than the average link...



Rantburg was assembled from recycled algorithms in the United States of America. No trees were destroyed in the production of this weblog. We did hurt some, though. Sorry.
3.235.41.241

Help keep the Burg running! Paypal: