-Lurid Crime Tales-
Body of missing Colorado woman found at husband's place of work, police say
[FOXNEWS] The body of a pregnant Colorado mom who was killed along with her young daughters was recovered Thursday at the place of work of Chris Watts ‐ the woman's husband, the children's father and the man accused of killing them all.

The Colorado Bureau of Investigation said authorities found the body of 34-year-old Shanann Watts three days after she was reported missing. Her body was found on the property owned by Anadarko Petroleum, where her husband worked.

John Camper, director for the Colorado Bureau of Investigation, said cops have strong reason to believe they know where the bodies of her two daughters, 3-year-old Celeste and 4-year-old Bella, may be and are trying to recover them.

"This is absolutely the worst possible outcome that anyone could imagine," he said. "As horrible as this outcome is, our role now is to do everything we can to determine exactly what occurred."

Chris Watts, 33, has reportedly admitted to killing his wife and their two daughters. He is being held in the Weld County Jail on three counts of first-degree murder and three charges of tampering with physical evidence. He is due in court on Thursday afternoon.


Posted by: Fred || 08/17/2018 00:00 || Comments || Link || E-Mail|| [6457 views] Top|| File under:
1 dead in double shooting outside Southwest Baltimore business park
[BALTIMORESUN] Baltimore police were searching for a suspect following a double shooting Thursday morning that killed one man and injured another in Southwest Baltimore.

A police officer witnessed the shooting at about 7:50 a.m. in the 1100 block of Desoto Road in Southwest Baltimore's Wilhelm Park neighborhood, police spokesman T.J. Smith said. The shooting took place outside the Desoto Business Park at the road's intersection with Wilmarco Avenue.

The officer, who was in uniform in a marked police car, saw a man in a black Infiniti SUV pull up next to a gray Dodge pickup truck and fire a gun into the truck, striking two occupants inside the vehicle, Smith said.

Drugs were found on the scene, and the victims appeared to be targeted, Smith said.

"Based on every indication we have from witnesses, from the officer on the scene, the shooter specifically targeted this vehicle," Smith said.

Police were searching for a suspect in Southwest Baltimore after a shooting that killed one man and injured another.

"The officer was right here in the area, he saw this, he gave chase immediately to the suspect, tried to get him in custody knowing a violent crime had just occurred," Smith said.

Police are searching for a 5-foot-11 black male in his early 20s in the area of Desoto Road and Washington Boulevard, Smith said. The man was wearing blue jeans without a shirt, and had shoulder-length dreadlocks, Smith said.

During the search, some roads in the area were closed and nearby residents were told to stay in their homes because the suspect could be armed. Maryland State Police and helicopter units assisted in the search.
Posted by: Fred || 08/17/2018 00:00 || Comments || Link || E-Mail|| [6457 views] Top|| File under:
Fatal shooting reported in Baltimore's Cherry Hill
[FOXBALTIMORE] A man died after being shot in south Baltimore's Cherry Hill Wednesday evening.The shooting was reported at 8:22 p.m. on Cherryland Road. Police found a 26-year-old man shot in the head. He was taken to an area hospital, where he died.


Cherry Hill is a stench and a pestilence conveniently located across the road from Harbor Hospital's emergency room.



Posted by: Fred || 08/17/2018 00:00 || Comments || Link || E-Mail|| [6457 views] Top|| File under:
-Short Attention Span Theater-
Rattled! Horror moment US pastor is bitten by a deadly snake during a service leaving him drenched in blood
[TheSun.co.uk] This is the horror moment a snake bit - and almost killed- a controversial American pastor who was performing a bizarre service with the reptile in Kentucky.

Drenched in his own blood, Cody Coots had to be carried out of the Full Gospel Tabernacle church, one of the few in the country which still allows snake-handling.

Cody's father Jamie, 42, was killed when a rattlesnake bit him in a similar ritual back in 2014 but that does not put him off performing the same death-defying service.

After he was bitten and collapsed on the ground, Cody asked to be taken to the mountaintop where God would judge whether he should live or die.

But his friend, also named Cody, instead drove him to the hospital where a doctor said the snake came close to severing his temporal artery which would have killed him.

Cody's friend said: "Most people bit in the face are dead in five, ten minutes. I mean, his own daddy got bit in the hand and within seven minutes was dead."

His church's unique way of proving their religious devotion is inspired by the biblical verse in Mark 16:18: "They will pick up serpents, and if they drink any deadly poison, it will not hurt them."

Cody was taken to University of Tennessee Medical Centre by helicopter after being bitten in the face by a snake.
There are something like 19 Bible verses that speak to testing God such as:
Matthew 4:7
Jesus said to him, "On the other hand, it is written, 'You shall not put the Lord your God to the test.'" Maybe Cody had ADHD and skipped those parts of the good book. Best to find a vocation where reading isn't not a requirement.
Posted by: JohnQC || 08/17/2018 12:31 || Comments || Link || E-Mail|| [6461 views] Top|| File under:
World War II-era submarine flooded by vandals in New Jersey (video)
[FOX] A group of New Jersey vandals this weekend did what the Nazis couldn't ‐ sink the USS Ling. At least partially.

The intruders boarded the World War II-era vessel, which is berthed in a New Jersey river, and opened underwater hatches, flooding the sub. The thieves also stole several plaques.

Navy veteran Jack Brown, a trustee on the Submarine Memorial Association, which is responsible for maintaining the USS Ling, told FOX5 he was at the New Jersey Naval Museum in Hackensack on Sunday when he noticed something was off.

"I noticed the boat looked very low in the water," Brown said. "[Vandals] cut through with bolt cutters, I guess, got in and opened all the hatches. The equipment and artifacts inside are ruined."

The Ling, a Balao class-submarine, was commissioned on June 8, 1945 and was the last of the fleet boats that patrolled U.S. shores during World War II, according to the Historic Naval Ships Association.
Posted by: Besoeker || 08/17/2018 00:00 || Comments || Link || E-Mail|| [6457 views] Top|| File under:
-Signs, Portents, and the Weather-
NYU offers full-tuition scholarships for all medical students
[FOXNEWS] New York University said Thursday that it will cover tuition for all its medical students regardless of their financial situation, a first among the nation's major medical schools and an attempt to expand career options for graduates who won't be saddled with six-figure debt.

School officials worry that rising tuition and soaring loan balances are pushing new doctors into high-paying fields and contributing to a shortage of researchers and primary care physicians. Medical schools nationwide have been conducting aggressive fundraising campaigns to compete for top prospects, alleviate the debt burden and give graduates more career choices.

NYU raised more than $450 million of the roughly $600 million it estimates it will need to fund the tuition package in perpetuity, including $100 million from Home Depot founder Kenneth Langone and his wife, Elaine. The school will provide full-tuition scholarships for 92 first-year students‐another 10 are already covered through M.D./PhD programs‐as well as 350 students already partway through the M.D.-only degree program.

"This is going to be a huge game-changer for us, for our students and for our patients," said Dr. Rafael Rivera, associate dean for admission and financial aid. The school will refund out-of-pocket tuition payments already made for the current year, and return loans students may have taken out.


Posted by: Fred || 08/17/2018 00:00 || Comments || Link || E-Mail|| [6457 views] Top|| File under:
-Land of the Free
Louisiana Attorney General Denies $600 Million to Citibank, Bank of America Over Gun Control
The problem with politicizing business is that one can't guarantee the actual politicians will agree.

[Breitbart] Louisiana Attorney General Jeff Landry and the state's Bond Commission denied $600 million to Citibank and Bank of America over the gun control stance adopted by both companies.

Citibank and Bank of America were both to be part of a road financing plan in the state, but were omitted from the financial plan after arbitrarily placing new gun controls on banking customers.

Louisiana Executive Division press secretary Ruth Wisher told Breitbart News that Landry and State Treasurer John Schroder have been working on the state's response to corporate gun control "for some time." Omitting them from the $600 million is part of that response.




On March 23, 2018, Breitbart News reported Citibank's new gun control regulations, which require gun store customers to quit selling "high capacity" magazines in order to do business with the bank. Citibank also demanded bank store customers refuse long gun sales to anyone 18-20 years old, even though long gun sales to 18-20-year-olds are legal (and 18-20-year-olds can use fully automatic weapons in the U.S. military).

On April 13, 2018, Reuters reported that Bank of America was reworking their policy so as to end with customers "who make military-style firearms for civilians" Bank of America does not differentiate between the fact that military rifles are fully automatic, whereas civilian firearms are only semiautomatic.

In other words, a military weapon will shoot an entire magazine of ammunition with one pull of the trigger but an AR-15 will only shoot one round per trigger pull, just like a double-action revolver.


I cancelled my BoA Credit Card over their position. Unfortunately, Costco is tied into Citibank. Gonna' have to explore other options...
Posted by: Anomolous Sources || 08/17/2018 00:00 || Comments || Link || E-Mail|| [6459 views] Top|| File under:
Africa Subsaharan
South Sudan: Chinese peacekeepers resolve conflict in Juba refugee camps
[AFRICANEWS] The infantry battalion of China's fourth peacekeeping force to South Sudan managed to resolve a conflict among refugees in Juba on Tuesday.

The conflict was allegedly caused by a theft incident on Sunday in the third camp.

Chinese soldiers intervened after receiving reports of knife fights between refugees next to the third UN refugee camp. A seriously injured refugee was immediately rescued by the Chinese military.

Shortly after the

maimed

were sent to hospital, refugees from the first camp crossed the barrier and fought with those from the third camp.

Despite warnings from the peacekeepers, some refugees continued to attack their neighbours, forcing the commander to use tear gas to resolve the conflict.

Two platoons of Chinese peacekeepers were dispatched to separate the refugees and the situation was brought under control.

Peacekeeping forces from other countries have also intervened to ease tensions.

Following the incident, the Chinese contingent deployed a further 323 peacekeepers to protect personnel of the United Nations


...where theory meets practice and practice loses...


and refugees.
Posted by: Fred || 08/17/2018 00:00 || Comments || Link || E-Mail|| [6457 views] Top|| File under:
List of white farmers facing expropriation 'exposed'
[EXPRESS.CO.UK] South African president Cyril Ramaphosa recently unveiled plans to allow white people's land to be taken without compensation.

Now a lobby group claims to obtained a list of 195 farms "identified for this purpose", reigniting the controversy over the proposals.

The AfriForum group said the document was being circulated by ministers as the government prepares to implement the policy.

But the Department of Rural Development and Land Reform denied the list was real.

A spokeswoman for the department told News24: "We don't know where they got it from. There is no truth to this document."

In response, AfriForum's deputy CEO Ernst Roets accused the government of lacking transparency.

He said: "The problem is this strategy of secrecy. The department has to prove they are acting in good faith."

He insisted the list was "definitely being circulated" and said he received it from a "confidential source".

The issue of land ownership remains a highly emotive subject in South Africa more than two decades after the end of apartheid.

According to the government, 72 percent of private land is owned by white people, with just four per cent owned by black people.

Other racial groups account for the other 24 percent of land.

Earlier this month, AfriForum's Ian Cameron warned the plans to seize land could spark "anarchy".


Posted by: Fred || 08/17/2018 00:00 || Comments || Link || E-Mail|| [6457 views] Top|| File under:
Tanzania to arrest entire village over broken water pipe
[PRESSTV] Tanzanian police said Thursday it planned to arrest all the residents of a village in the country's south after water pipes were destroyed by a mob.

The inhabitants of Ngolo village were accused of deliberately smashing pipes taking water to a neighboring settlement in Mbeya region.

Governor Albert Chalamila had on Wednesday, "ordered that all the inhabitants of this village be enjugged
... anything you say can and will be used against you, whether you say it or not...
regardless of their condition."

In response, police on Thursday deployed several vehicles and officers to arrest the villagers, said regional commander Ulrich Matei.

"They committed economic sabotage. The government has disbursed money, installed water pipes and they destroyed them! We cannot accept that," Matie said.

The police chief added that he had sent "enough vehicles, with enough fuel and police on board" to arrest the villagers.

Details about the incident remain sketchy, but the village, whose population is around 1,600, lies in an area where water resources are sketchy.


Posted by: Fred || 08/17/2018 00:00 || Comments || Link || E-Mail|| [6457 views] Top|| File under:
Caribbean-Latin America
Swamped in Inflation, Venezuela Will Cut Five Zeros from Currency
It's JUST.THAT.EASY.


[NYT via WRAL.com] Faced with nearly incomprehensible inflation ‐ 32,714 percent as of Wednesday ‐ Venezuelan officials thought they had a solution: They changed the color of the bank notes and increased their denomination. Then they said they would lop off three zeros. And when that didn't seem enough, they announced they would cut off two more.

The tactics have left Venezuelans like Yosmar Nowak, the owner of a coffee shop in Caracas, convinced that there is no solution in sight and that the government cannot even bring down the price of a cup of coffee, an eye-watering 2 million bolivars.

"I imagine if we keep like this we're going to have to do the same thing in December," said Nowak, who has been forced to raise prices in her cafe at least 40 times this year.

Slashing zeros from Venezuela's inflation-cursed currency, the bolivar, is the tent-pole of a set of economic changes by President Nicolás Maduro as he tries to right his country's capsized economy. The five-digit inflation has earned Venezuela comparisons to the hyperinflation of Zimbabwe and Weimar Germany from the International Monetary Fund.

The newly minted currency, which will be known as the "sovereign bolívar," will be rolled out Monday. In addition, the president has ordered measures his United Socialist Party has been loath to consider in the past: An increase in gas prices for some drivers and a modest ease in the currency controls that have made dollars inaccessible to most Venezuelans for years.

Yet these changes haven't been enough to convince economists, who see desperation in Maduro's latest moves and view the new currency as another chapter in the decades of mismanagement that have destroyed the Venezuelan economy.

"It's a cosmetic thing that's happening, the zeros," said Steve Hanke, an applied economics professor at Johns Hopkins University who has advised governments facing hyperinflation. "It means nothing unless you change economic policy."


No shit?
Posted by: Frank G || 08/17/2018 00:00 || Comments || Link || E-Mail|| [6461 views] Top|| File under: Commies
Fifth Column
Botched CIA Communications System Helped Blow Cover of Chinese Agents
Via this thread at Ycombinator's Hacker News. Another exciting episode of Masters of Tradecraft.
[ForeignPolicy] The number of informants executed in the debacle is higher than initially thought.

It was considered one of the CIA's worst failures in decades: Over a two-year period starting in late 2010, Chinese authorities systematically dismantled the agency's network of agents across the country, executing dozens of suspected U.S. spies. But since then, a question has loomed over the entire debacle.

How were the Chinese able to roll up the network?

Now, nearly eight years later, it appears that the agency botched the communication system it used to interact with its sources, according to five current and former intelligence officials. The CIA had imported the system from its Middle East operations, where the online environment was considerably less hazardous, and apparently underestimated China's ability to penetrate it.

"The attitude was that we've got this, we're untouchable," said one of the officials who, like the others, declined to be named discussing sensitive information. The former official described the attitude of those in the agency who worked on China at the time as "invincible."

Other factors played a role as well, including China's alleged recruitment of former CIA officer Jerry Chun Shing Lee around the same time. Federal prosecutors indicted Lee earlier this year in connection with the affair.

But the penetration of the communication system seems to account for the speed and accuracy with which Chinese authorities moved against the CIA's China-based assets.

"You could tell the Chinese weren't guessing. The Ministry of State Security [which handles both foreign intelligence and domestic security] were always pulling in the right people," one of the officials said.

"When things started going bad, they went bad fast."

The former officials also said the real number of CIA assets and those in their orbit executed by China during the two-year period was around 30, though some sources spoke of higher figures. The New York Times, which first reported the story last year, put the number at "more than a dozen." All the CIA assets detained by Chinese intelligence around this time were eventually killed, the former officials said.


But don't worry, they'll protect us from having a president who's been peed on by Russian prostitutes, that's for sure. Never mind that everyone else who sides with the US against the commies winds up as a horrible example.




Platte River Network (PRN) 'home brew' servers and Nellie Ohr ham radio training could have prevented much of this unpleasantness, had they not been on other assignments.
Posted by: Thing From Snowy Mountain || 08/17/2018 00:00 || Comments || Link || E-Mail|| [6458 views] Top|| File under: Commies
India-Pakistan
PTI's Imran Ali Shah in hotter waters as stepmother alleges abuse, property theft
[GEO.TV] It seems that PTI MPA-elect Imran Ali Shah's worries have just started and do not seem to be subsiding any time soon.

A day after Shah, the Pakistain Tehrik-e-Insaf
...a political party in Pakistan. PTI was founded by former Pakistani cricket captain and philanthropist Imran Khan. The party's slogan is Justice, Humanity and Self Esteem, each of which is open to widely divergent interpretations....
(PTI) member elected from the metropolis' North Nazimabad area, made headlines for publicly humiliating and beating a civilian, his stepmother has stepped forward with serious allegations, including abuse and snatching rightful property.

In a video uploaded on social media, Professor Dr Rehana Shah, the alleged maltreater's stepmother and wife of Dr Muhammad Ali Shah, the late former minister of sports for Sindh, claimed that the biggest challenge she faced after her marriage was that the children from her new spouse's previous wife ‐ Imran and Junaid Ali Shah ‐ never accepted their father's second wife.

Dr Rehana, an orthopaedic surgeon by profession, explained that she had married the late provincial minister Dr Muhammad Ali Shah in 1989 and that with him, she had a son named Mustafa Ali Shah.

She alleged that in the past, Imran Ali Shah had "entered the surgeon room in A.O. Clinic [in Bloody Karachi


...formerly the capital of Pakistain, now merely its most important port and financial center. It is among the largest cities in the world, with a population of 18 million, most of whom hate each other and many of whom are armed and dangerous...


's Nazimabad] with his guards and subjected me to brutality", whereafter he used verbally abused her.

The PTI MPA-elect had then gone on to threaten Dr Rehana, she claimed, that if she didn't "leave A.O. Clinic, we will harm you and your son". In her video, she commented that she had her son, Mustafa Ali Shah, relocate to the United States due to the threats made by Imran Ali Shah.

When Dr Muhammad Ali Shah, her husband, passed away later, she was in the US with her son but was not allowed to join in the funeral, she lamented in the video clip.

Later, upon her return from the US to Pakistain, she claimed that she discovered that both of her stepsons, Imran and Junaid Ali Shah, had submitted a "false will" to the Sindh High Court, wherein they had claimed that only the two of them were the rightful owners of the late provincial minister's estate.

She further explained that her two stepsons had the District Central prepare false divorce papers, which state that the said divorce between Dr Rehana and the late minister took place in 1994. Interestingly, however, she said Mustafa, her son with Dr Muhammad Ali Shah, was born in 1996.

"I have Mustafa Ali Shah's birth certificate, which mentions Dr Muhammad Ali Shah's name as the father," she stated in the video, adding that she was fighting her case in the courts but was "scared for my life, especially after Imran Ali Shah became an MPA".

"I'm very fearful for myself and my son. Anything may happen to me or my son any time."

It was in this regard that Dr Rehana appealed to Imran Khan

... aka Taliban Khan, who is the lightweight's lightweight...
, the PTI chief and Prime Minister-in-waiting, to help get her justice.

"If you really are the chief of the PTI, please get us our rights. I have all evidence and legal documents but we are being deprived of our rights."


Posted by: Fred || 08/17/2018 00:00 || Comments || Link || E-Mail|| [6457 views] Top|| File under: Govt of Pakistan
Zardari aide gets aggressive with FIA officials at Karachi airport
[GEO.TV] Anwar Majeed, owner of Omni Group and a close aide of former president Asif Zardari, was transported to Karachi from the capital by the Federal Investigation Agency (FIA) on Thursday evening.

In the footage available with Geo News, FIA officials could be seen trying to handcuff Majeed and his son Abdul Ghani inside the airport lounge, following which Majeed snatched the handcuffs and tossed them on the floor.

The two were eventually shifted to the FIA commercial banking circle office.

The duo would be produced before court tomorrow in a case pertaining to money laundering through fictitious bank accounts.

Both were arrested on Wednesday by the FIA after their bail plea was rejected by the Supreme Court.

The agency is investigating 32 people in relation to money laundering from fictitious accounts, including Asif Ali Zardari and his sister Faryal Talpur.

Another close aide of Zardari, Hussain Lawai, was arrested last month in connection with the probe.

Over 20 'benami' accounts at some private banks were opened in 2013, 2014 and 2015 from where transactions worth billions of rupees were made, according to sources.

The amount, according to FIA sources, is said to be black money gathered from various kickbacks, commissions and bribes.


Posted by: Fred || 08/17/2018 00:00 || Comments || Link || E-Mail|| [6457 views] Top|| File under: Govt of Pakistan
Southeast Asia
Judge: 'Well-planned conspiracy' to kill Kim Jong-nam
[Al Jazeera] A Malaysian judge has ruled that two women accused of participating in the

liquidation

of the
North Korean leader's estranged brother must mount a defence, setting the stage for a lengthy case, which could last for several more months.

The proceedings on Thursday could have ended with the court ordering the release of 25-year-old Indonesian citizen, Siti Aisyah, and Vietnamese national Doan Thi Huong, who is 28.

They are accused of killing Kim Jong-nam by smearing a toxic agent, known as VX, on his face while he was at Kuala Lumpur's airport on February 13, 2017.

The women say that they thought they were taking part in a prank for a reality TV show. Defence lawyers said the real culprits had left the country at a hearing last year.

South Korean and US officials have said Kim Pudge Jong-un


...the overweight, pouty-looking hereditary potentate of North Korea. Pudge appears to believe in his own divinity, but has yet to produce any loaves and fishes, so his subjects remain malnourished...


's leadership was behind the death. North Korea denies the allegation.


Posted by: Fred || 08/17/2018 00:00 || Comments || Link || E-Mail|| [6457 views] Top|| File under: Commies
Who's in the News
36
[untagged]
4
Commies
4
Islamic State
2
Taliban
2
Govt of Iraq
2
Govt of Pakistan
2
Hamas
2
Moslem Colonists
2
Sublime Porte
1
Arab Spring
1
Govt of Iran
1
al-Nusra
1
al-Qaeda
1
Govt of Syria
Bookmark
E-Mail Me
The Classics
The O Club
Rantburg Store
The Bloids
The Never-ending Story
Thugburg
Gulf War I
The Way We Were
Bio
Merry-Go-Blog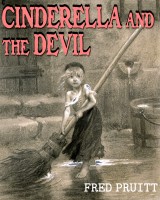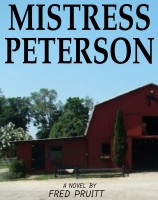 On Sale now!


A multi-volume chronology and reference guide set detailing three years of the Mexican Drug War between 2010 and 2012.

Rantburg.com and borderlandbeat.com correspondent and author Chris Covert presents his first non-fiction work detailing the drug and gang related violence in Mexico.

Chris gives us Mexican press dispatches of drug and gang war violence over three years, presented in a multi volume set intended to chronicle the death, violence and mayhem which has dominated Mexico for six years.
Click here for more information


Meet the Mods
In no particular order...


Steve White
Seafarious
Pappy
lotp
Scooter McGruder
john frum
tu3031
badanov
sherry
ryuge
GolfBravoUSMC
Bright Pebbles
trailing wife
Gloria
Fred
Besoeker
Glenmore
Frank G
3dc
Skidmark
Alaska Paul



Better than the average link...



Rantburg was assembled from recycled algorithms in the United States of America. No trees were destroyed in the production of this weblog. We did hurt some, though. Sorry.
3.236.228.250

Help keep the Burg running! Paypal: