FCC targets pirate radio station that broadcasts Alex Jones
[THEHILL] The Federal Communications Commission (FCC) has shut down a pirate radio station known for its broadcasts of conspiracy theorist Alex Jones.

The Austin American-Statesman reported Wednesday that the station, Liberty Radio, was hit with a $15,000 fine and at least temporarily pulled from the airwaves.

The newspaper reported that a lawsuit filed in federal court in Austin alleged that Liberty Radio had functioned without a license since at least 2013, and had been transmitting from a tower at an Austin apartment complex.

Liberty Radio, or LRN.FM, stopped airing on the radio in December, but still streams online.

The FCC is charging that the station was also illegally broadcasting on an FM wavelength.

The

News Agency that Dare Not be Named

reported that Walter Olenick and M. Rae Nadler-Olenick were named as the defendants in the lawsuit, and the apartment complex from which the station was transmitting is linked to them.

The Olenicks reportedly told the FCC that they would not pay the fine and would treat any agency representatives as trespassers.

Media reports, including the local Statesman, described the station as Jones's "flagship" outlet; NPR reported Thursday that it had picked up the nickname "Alex Jones Radio" over the years.

The station does air rebroadcasts of "The Alex Jones Show."

However,


facts are stubborn; statistics are more pliable...


station host Danny Sessom wrote in a Facebook post late Wednesday that media reports describing the station as Jones's "flagship" are "actual fake news," noting that Jones didn't broadcast from the station.


Posted by: Fred || 08/17/2018 00:00 || Comments || Link || E-Mail|| [6458 views] Top|| File under:
Home Front: Politix
Ex-intel leaders admonish Pres. Trump in joint letter
[Washington Examiner] Twelve former senior intelligence officials have issued a joint statement admonishing President Trump for yanking former CIA Director John Brennan's security clearance, calling it "ill-considered and unprecedented."

The ex-officials say "the president's action regarding John Brennan and the threats of similar action against other former officials has nothing to do with who should and should not hold security clearances ‐ and everything to do with an attempt to stifle free speech."

The signees include six former CIA directors, five former deputy directors and former Director of National Intelligence James Clapper.

Two of the signees ‐ Clapper and former CIA Director Michael Hayden ‐ have appeared on a White House list of people who may also have their security clearances revoked.


Afraid they're next
Posted by: Besoeker || 08/17/2018 07:01 || Comments || Link || E-Mail|| [6461 views] Top|| File under:
Keith Ellison Fights Back Tears During Interview About Abuse Allegations
[THEDAILYBEAST] Rep. Keith Ellison (D-MN) got emotional this week during an interview with local television discussing an abuse allegation leveled against him by his ex-girlfriend.

In the chat with WCCO-TV, Ellison, who won a primary on Tuesday night in the Minnesota attorney general race, once again denied Karen Monahan's claim that he physically abused her during their relationship, which ended in 2016.

"I know I can't just run past this controversy and not address it, which is why I'm here with you today," he said, emphasizing his declared desire to try and clear the air.

Asked directly if he ever abused Monahan in any way, Ellison flatly said: "No."

Neither physically nor emotionally? Ellison, again, said: "No."

He was also asked about the most egregious accusation, which first surfaced in a Facebook post by Monahan's son: That a video exists of the congressman dragging Monahan off a bed by her feet.

"There couldn't be. There couldn't be such a thing as that," Ellison said when asked if such a video exists.
Posted by: Fred || 08/17/2018 00:00 || Comments || Link || E-Mail|| [6457 views] Top|| File under:
Nancy Pelosi: Maxine Waters 'Strikes Fear in the Heart' of Trump
[BREITBART] House Minority Leader
Nancy San Fran Nan Pelosi


Congresswoman-for-Life from the San Francisco Bay Area, born into a family of professional politicians. Formerly Speaker of the House, but it's not her fault they lost. Really. Noted for her heavily botoxed grimace...


(D-CA) claimed on Wednesday that Rep.
U.S. Representative for California's 43rd congressional district, serving since 1991, a total of 26.709869935324612 years. A member of the Democratic Party, she is the most senior of the 12 black women currently serving in the United States Congress, is a member and former chair of the Congressional Black Caucus. Before becoming a member of Congress she served in the California Assembly, to which she was first elected back when Disco was in flower, in 1976, which would make it 41.70781654726595 years. She has been a politician for virtually all her adult life. If she was brighter she'd be a Communist...
'>Comrade Maxine Waters (D-CA) "strikes fear in the heart" of President Donald Trump


...New York real estate developer, described by Dems as illiterate, racist, misogynistic, and what ever other unpleasant descriptions they can think of, elected by the rest of us as 45th President of the United States...


.

Pelosi was responding to Trump's tweet that wished "Happy Birthday to the leader of the Democrat Party,

Comrade Maxine Waters

!"

Over the weekend in interviews with MSNBC and PoliticusUSA, Pelosi claimed that Republicans were scared of Waters and her because the

Caliphornia, an impregnable bastion of the Democratic Party,

Democrats were effective female

politician

s.

Pelosi, who got Democrats Obamacare

... aka the Affordable Care Act, an ineptly designed and worse executed piece of legislation designed to bring 17 percent of the U.S. economy under the direct control of the government. The previous iteration, known as Hillarycare, was laughed out of Washington. This stinker was passed on a party-line vote without being read...
and infamously said that Congress had to pass the bill to find out what was in it, even said Republicans were scared of her because she eats their lunch and outsmarts them at the negotiating table.

"They sat across the table from me, they know I can eat their lunch on the negotiations and I always have," she told PoliticusUSA before later telling MSNBC that Republicans have always been afraid of her because she raises tons of money and outsmarts them at the negotiating table.

Pelosi and Waters, though, have clashed this year over impeachment and Waters' call for anti-Trump agitators to "harass" members of the Trump administration. Pelosi even called Waters' incendiary remarks "unacceptable."
Posted by: Fred || 08/17/2018 00:00 || Comments || Link || E-Mail|| [6457 views] Top|| File under:
Yes, Revoking John Brennan's Security Clearance Raises Constitutional Concerns
By David French

[NATIONALREVIEW] Let's begin with two assertions that should, at least, be relatively uncontroversial. First, Article II of the United States Constitution grants the president broad authority to defend the nation as commander in chief of its armed forces. Second, that authority is not so broad as to always override individual constitutional rights whenever the president deems the two to be in conflict.


Who can disagree with a statement of the obvious?


To take an extreme example, while the president clearly can exercise great control over the standards for entry into and promotion within the military, no one would credibly argue that he can ban recruits from the opposing party. While the president clearly can exercise great control over who receives a security clearance, he could not revoke clearances from all Democrats on the grounds that the #Resistance was too pervasive in the party's ranks.


Makes sense to me. But he could revoke the security clearances of specific individuals for cause.


In other words, in our constitutional system, even great power carries with it constitutional limits. Moreover, it is right and proper to weigh any given executive action against those limits.


Well, yeah. But I'm not sure it's right and proper to jump on any presidential action a body doesn't agree with and start niggling.


And that brings me to Donald Trump's decision yesterday to revoke former CIA director John Brennan's security clearance.


I thought it might. Ready to niggle?


In the formal statement announcing the action, the White House articulated reasons for the termination that — on their face — raised no serious constitutional concerns. According to the administration, Brennan was "erratic," had a history of behavior that "calls into question his objectivity and credibility," and engaged in "increasingly frenzied commentary."


All of which is on the mark true.


One claim in particular stands out as particularly damaging to Brennan:
In 2014 . . . he denied to Congress that CIA officials under his supervision had improperly accessed the computer files of congressional staffers. He told the Council of Foreign Relations that the CIA would never do such a thing. The CIA's Inspector General, however, contradicted Mr. Brennan directly, concluding unequivocally that agency officials had indeed improperly accessed congressional staffers' files.
Only a blindly dedicated partisan would claim that lying to Congress doesn't raise concerns about an official's truthfulness and character. If that was the true reason for revoking Brennan's security clearance, then he should absorb the blow, move on, and consider himself fortunate. He's faced only minimal sanction for a serious offense.


Here's where we part company. I'm headed for logic and legal, and I think he's headed for Tucumcari.


But what if that's not the real reason he lost his clearance?


It doesn't matter what the "real" reason is. What matters is whether the stated reasons are valid, which they are on their face.


What if the real reason is the one articulated by President Trump himself in an interview with the Wall Street Journal? There, Trump decried the "rigged witch hunt," declared that "these people led it," and added that "it's something that had to be done." By "these people" he was apparently referring not just to Brennan but also to former director of national intelligence James Clapper, former FBI director James Comey, and former NSA chief Michael Hayden.
Brennan, Clapper, Comey, the lot of 'em, are no longer filling government positions. What possible need do they have for security clearances? The thing is, you can have Top Secret and ultra-compartmented clearances, and if you don't have the need to know, as part of your job, you should have no more access than the lady behind the counter at the drug store or the teller at the bank. You can't just snuggle up to someone and say "I've got a Top Secret clearance. Let's chat about what's up in Uzbekistan." Open source (I've seen it called OSINT) information is all that's appropriate. Losing his clearance should have no effect on Brennan or any of his clones from the Obama years, unless he and his buddies still retaining clearances were abusing them. I suppose they'll just have to reapply if that cush job with Lockheed comes open.
Posted by: Fred || 08/17/2018 00:00 || Comments || Link || E-Mail|| [6460 views] Top|| File under:
Bruce Ohr May Have Broken More Than The Law By Pushing His Wife's Opposition Research To The FBI
A review of publicly available information causes a reasonable person to wonder whether Bruce Ohr broke the law by promoting his wife's anti-Trump research to the FBI when he was working at the Justice Department.

The law prohibits public officials from involvement in matters in which their spouse has a financial interest. The question is, Did Ohr "personally and substantially" participate in a particular matter in which his spouse had a "financial interest" while he was employed by the Justice Department as the assistant attorney general? Let's take a closer look.

Recall that the Hillary Clinton campaign (through its law firm Perkins Coie) hired opposition research firm Fusion GPS to generate dirt on Donald Trump in the 2016 presidential campaign. Fusion GPS in turn hired former British spy Christopher Steele, who compiled the Trump dossier containing as yet unproven allegations of Russian dirt on Trump.




We learned in December that Ohr met with Fusion GPS in November 2016 ‐ a critical time frame ‐ while he was the associate deputy attorney general. Former FBI agent Peter Strzok has confirmed Ohr fed the FBI documents pertinent to the investigation into Trump's Russia ties, and The Hill reported the FBI used Ohr to continue collecting information from Steele, even after it terminated him as a source for leaking word of the investigation to the media.

John Solomon filled in the contours of Ohr's role in the investigation, writing in The Hill of recently disclosed emails:

They also confirm that Ohr later became a critical conduit of continuing information from Steele after the FBI ended the Brit's role as an informant. ...


"Critical conduit?" How about 'cut-out?' In espionage parlance, a 'cut-out' is a mutually trusted intermediary, method or channel of communication that facilitates the exchange of information between agents.


The FBI specifically instructed Steele that he could no longer 'operate to obtain any intelligence whatsoever on behalf of the FBI,' those memos show.


Translation: We can no longer conduct personal meets (PM's). Another venue will be developed. You will be notified.


Yet, Steele asked Ohr in the Jan. 31 text exchange if he could continue to help feed information to the FBI: 'Just want to check you are OK, still in the situ and able to help locally as discussed, along with your Bureau colleagues.'

'I'm still here and able to help as discussed,' Ohr texted back. 'I'll let you know if that changes.'


Translation: We still have funding for your project.




Continues
Posted by: Vast Right Wing Conspiracy || 08/17/2018 00:00 || Comments || Link || E-Mail|| [6458 views] Top|| File under:
Government
William McRaven, commander of the Osama bin Laden raid, asks Trump to revoke his security clearance
[SF Gate] One day after President Donald Trump stripped former CIA director John Brennan of his security clearance, the commander of the raid that killed Osama bin Laden said it would be an honor if the president would take away his own clearance next.

William McRaven, a retired four-star admiral who oversaw the 2011 Navy SEAL raid, directly addressed Trump in a Washington Post op-ed published online Thursday.

In the op-ed, McRaven, who retired from the Navy in 2014, described Brennan as "a man of unparalleled integrity, whose honesty and character have never been in question, except by those who don't know him."


I never personally "knew" Che, Pablo Escobar, Fidel, Saddam, Manuel Noriega, or Villa, but I'm pretty sure they were all scoundrels, similar to Brennan.


In this 2012 photo, Admiral William McRaven, commander of the Joint Special Operations Command (JSOC), listens as President Barack Obama delivers his State of the Union address before a joint session of Congress on Capitol Hill in Washington, D.C. McRaven condemned President Donald Trump on Thursday for revoking the security clearance of former CIA chief John Brennan and asked that his be withdrawn as well.


Yet another confirmation of the failed 1986 Goldwater Nichols Reorg Act (separate budget). DoD lost control of these people whilst the Klingons quickly assumed control. Endless Klingon wars soon followed.


"Therefore, I would consider it an honor if you would revoke my security clearance as well, so I can add my name to the list of men and women who have spoken up against your presidency," McRaven said in the piece.


Huh er, really Admiral? Flag officers can be recalled at anytime. Correct me if I am wrong, but I believe you were 'retired' vs discharged. Your clearance is a condition of employment and yes,....recall to active duty. If you cannot be recalled (say you defect, are convicted of a felony, or renounce your citizenship and move elsewhere), then perhaps you should immediately forfeit your pension. Be sure about what you're asking for, admiral, be very sure.


McRaven continued by describing the qualities of a good leader; characteristics he said he "hoped" that Trump would embody after becoming president.

"A good leader sets the example for others to follow," McRaven said. "A good leader always puts the welfare of others before himself or herself."

"Your leadership, however, has shown little of these qualities," McRaven said. "Through your actions, you have embarrassed us in the eyes of our children, humiliated us on the world stage and, worst of all, divided us as a nation."

McRaven retired from the Navy in 2014 after 36 years of service as a Navy SEAL. He was hired as chancellor of the University of Texas' school system in 2015. In 2017, McRaven announced he would leave the school, citing health concerns.
Posted by: Penguin_of_the Desert || 08/17/2018 00:00 || Comments || Link || E-Mail|| [6460 views] Top|| File under:
Who's in the News
36
[untagged]
4
Commies
4
Islamic State
2
Taliban
2
Govt of Iraq
2
Govt of Pakistan
2
Hamas
2
Moslem Colonists
2
Sublime Porte
1
Arab Spring
1
Govt of Iran
1
al-Nusra
1
al-Qaeda
1
Govt of Syria
Bookmark
E-Mail Me
The Classics
The O Club
Rantburg Store
The Bloids
The Never-ending Story
Thugburg
Gulf War I
The Way We Were
Bio
Merry-Go-Blog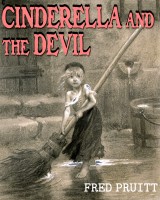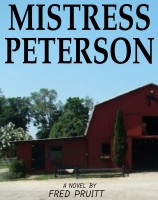 On Sale now!


A multi-volume chronology and reference guide set detailing three years of the Mexican Drug War between 2010 and 2012.

Rantburg.com and borderlandbeat.com correspondent and author Chris Covert presents his first non-fiction work detailing the drug and gang related violence in Mexico.

Chris gives us Mexican press dispatches of drug and gang war violence over three years, presented in a multi volume set intended to chronicle the death, violence and mayhem which has dominated Mexico for six years.
Click here for more information


Meet the Mods
In no particular order...


Steve White
Seafarious
Pappy
lotp
Scooter McGruder
john frum
tu3031
badanov
sherry
ryuge
GolfBravoUSMC
Bright Pebbles
trailing wife
Gloria
Fred
Besoeker
Glenmore
Frank G
3dc
Skidmark
Alaska Paul



Better than the average link...



Rantburg was assembled from recycled algorithms in the United States of America. No trees were destroyed in the production of this weblog. We did hurt some, though. Sorry.
3.236.228.250

Help keep the Burg running! Paypal: