Afghanistan
Pakistan Using Religious Extremism to Destabilise Afghanistan: Karzai
[Tolo News] President Hamid Maybe I'll join the Taliban Karzai
... A former Baltimore restaurateur, now 12th and current President of Afghanistan, displacing the legitimate president Rabbani in December 2004. He was installed as the dominant political figure after the removal of the Taliban regime in late 2001 in a vain attempt to put a Pashtun face on the successor state to the Taliban. After the 2004 presidential election, he was declared president regardless of what the actual vote count was. He won a second, even more dubious, five-year-term after the 2009 presidential election. His grip on reality has been slipping steadily since around 2007, probably from heavy drug use...
said that the military and intelligence agency of Pakistain are adopting

bad boy

methods based on religion to destabilise Afghanistan.

In an interview with Pak private TV channel Geo, President Karzai said, "I have no complaints against the people of Pakistain because they shared their home and food with Afghans during the 'Jehad' years but we seriously have issues with the military and intelligence agency of Pakistain because they are using

bad boy

methods based on religion to destabilize Afghanistan."

"The use of extremism as a tool against Afghanistan will one day put Pakistain itself into trouble," Karzai's office said in a statement on Sunday.

President Karzai said that the military apparatus of Pakistain and its intelligence agency has been always misusing the Afghan good-will to make the Afghan government work as their puppet and surrender to the evil will of that country (Pakistain).

Afghanistan and Pakistain have had strained relations since the time Pakistain was formed in 1947, after the British colonial rule in India ended.

On the Durand Line issue, President Karzai said that Pakistain is trying to make Afghanistan recognise the Line.

"It is a clear fact that Pakistain is carrying out destructive activities to force Afghanistan recognise the Durand Line, but it will never succeed in achieving this evil goal," Karzai said in the statement.

He said that the people of Afghanistan will never allow the government to make their country a place for implementing Pak strategies.

"Despite all these differences the people of Afghanistan want friendly relations with Pakistain. A relation based on mutual respect, observing national

illusory sovereignty

of each other and safeguarding rights of the two nations, and not a relation of servant and boss," the statement said.

Karzai said that in the history of Pakistain no government in Afghanistan had such relations with the country which the Afghan government has had during the last ten years, and it should be mentioned that the Afghan government was the initiator of those efforts."

He said that Afghan government has strived hard by holding numerous meetings in Turkey, Soddy Arabia


...a kingdom taking up the bulk of the Arabian peninsula. Its primary economic activity involves exporting oil and soaking Islamic rubes on the annual hajj pilgrimage. The country supports a large number of princes in whatcha might call princely splendor. When the oil runs out the rest of the world is going to kick sand in the Soddy national face...


,

Britannia

, the US and other countries to boost and improve bilateral and multilateral relations with Pakistain.

The comments came in at a time when the US Secretary of State John F. I was in Vietnam, you know Kerry
Former Senator-for-Life from Massachussetts, self-defined war hero, speaker of French, owner of a lucky hat, conqueror of Cambodia, and current Secretary of State...
is due to visit India and Pakistain later this month, to discuss about the crucial security and counterterrorism issues with the Pak civil and military leaderships.

The US Secretary of State during his visit will be discussing regional security issues, ways to reconcile with the Taliban, safe exit of the US-led NATO


...the North Atlantic Treaty Organization. A cautionary tale of cost-benefit analysis....


forces by 2014 and counterterrorism cooperation.

John Kerry who sought to visit Pakistain shortly after his appointment as the Secretary of State could only have direct interaction with the Chief of Army Staff General Ashfaq Pervez Kayani


... four star general, current Chief of Army Staff of the Mighty Pak Army. Kayani is the former Director General of ISI...


twice, once in Jordan and another in Brussels where he discussed the reconciliation process in Afghanistan.

In Brussels, he hosted talks between

Afghanistan's Caped President

Hamid Karzai and Pak Army Chief Ashfaq Kayani since both the neighbouring countries were locked in a state of mistrust over border disputes.

Posted by: Fred || 06/18/2013 00:00 || Comments || Link || E-Mail|| [6470 views] Top|| File under: Govt of Pakistan
Taliban to Open Doha Office Tuesday, Jazeera TV Reports
[An Nahar] A Taliban office, touted as a tool to help facilitate talks between the

gunnies

and the Afghan government, will open on Tuesday in Doha, the Qatar-based Al-Jazeera

... an Arab news network headquartered in Qatar, notorious for carrying al-Qaeda press releases. The name means the Peninsula, as in the Arabian Peninsula. In recent years it has settled in to become slightly less biased than MSNBC, in about the same category as BBC or CBS...
television reported.

Al-Jazeera cited anonymous sources for its Monday report and gave no further details but a Taliban

front man

in Kabul told Agence

La Belle France

Presse he was "unaware" of any such development.

In April

Afghanistan's Caped President

Hamid Maybe I'll join the Taliban Karzai
... A former Baltimore restaurateur, now 12th and current President of Afghanistan, displacing the legitimate president Rabbani in December 2004. He was installed as the dominant political figure after the removal of the Taliban regime in late 2001 in a vain attempt to put a Pashtun face on the successor state to the Taliban. After the 2004 presidential election, he was declared president regardless of what the actual vote count was. He won a second, even more dubious, five-year-term after the 2009 presidential election. His grip on reality has been slipping steadily since around 2007, probably from heavy drug use...
said the opening of a Taliban office in Doha could "facilitate the

grinding of the peace processor

".

He made the remarks in an interview with Al-Jazeera following talks in Doha with the ruler of the energy-rich Gulf state of Qatar.

The Afghan president previously opposed a Taliban office in Qatar over fears that his government would be frozen out of any future peace deal involving the Islamic

gunnies

and the United States.

Posted by: Fred || 06/18/2013 00:00 || Comments || Link || E-Mail|| [6458 views] Top|| File under: Taliban
Africa Horn
Kenya begins process of repatriating one million Somali refugees
[Shabelle] Kenya will host a major international conference in August to discuss on modalities of repatriating more than one million Somali refugees to their country.

The conference, which will be held in the second week of August, will be co-hosted by the Governments of Kenya, Somali and UNHCR with the International Organization for Immigration (IOM) being invited.

Foreign Affairs Cabinet Secretary Amina Mohamed Monday revealed that a group of international organizations are already mapping out safe places for the refugees to resettle; saying the exercise will be conducted in the most humane manner.

Ambassador Amina said that currently there are over one million Somali refugees, of which 600,000 are formally registered.

She said that the organizations have already compiled documents and reports on the places of origin for the refugees, a half of whom he added crossed the border to Kenya in the last two years.

"What I am happy about is that 50 percent of these are willing to voluntarily return but we want to do it in an orderly and most humane manner which upholds the dignity to our visitors," the minister said.
Posted by: Fred || 06/18/2013 00:00 || Comments || Link || E-Mail|| [6460 views] Top|| File under: al-Shabaab
Kenyan intelligence officials terrorizes Somali MPs in Nairobi
[Shabelle] Kenyan intelligence officials snatched documents and electronic gadgets belonging to Somali parliamentarians as they spent the night at Serena hotel in Nairobi.

The parliamentarians attended a meeting opposing Ahmed Madobes administration in Kenya which was attended by various diplomats.

The intelligence officials assaulted the 3 parliamentarians and later on took off with their passports and laptops.

The three members of parliament who also held different ministerial roles in the previous regime include Abdullahi Qothah Bare, Abdirahman Hosh Jibril and Hussein Arab Isa.

Additional reports say that the intelligence officials were accompanied by the son of former Kenya's defense minister Yusuf Haji known as Nuradin Yusuf Haji

This could worsen the relationship between Nairobi and Mogadishu as the Kenyan government keeps on interfering with the Somalia's internal politics especially the Juba land state.
Posted by: Fred || 06/18/2013 00:00 || Comments || Link || E-Mail|| [6463 views] Top|| File under:
Africa North
AQIM recruiting trial opens in Algiers
[MAGHAREBIA] An Algiers court on Sunday (June 16th) began the trial of seven terror suspects charged with plotting attacks against state institutions, APS reported.

The case dates back to 2010, when security services dismantled a clandestine cell in Baraki.

The suspects, who had earlier been convicted for terrorism, allegedly recruited young people to join terrorist groups in the Khemis El-Khechna region.
Posted by: Fred || 06/18/2013 00:00 || Comments || Link || E-Mail|| [6462 views] Top|| File under: al-Qaeda in North Africa
Libya Acquits Two Gadhafi Aides in Lockerbie Case
[An Nahar] A Libyan court acquitted two former aides of slain dictator Muammar Qadaffy


... who had more funny outfits than Louis XIV...


on Monday of charges connected to the deadly 1988 bombing of a U.S. airliner over Lockerbie, Scotland.

But the two remain, however, in detention in connection with a separate case involving their role in repressing the 2011 rebellion against the slain dictator's regime, a prosecution official said.

"On behalf of all people, the court decides to acquit Abdelati al-Obeidi and Mohamed Belgassem al-Zwai of all charges against them," the judge said to shouts of "Long live justice!" from the defendants' families, an Agence

La Belle France

Presse journalist witnessed.

In 1988, a bomb struck Pan Am flight 103 over Lockerbie killing 270 people in the air and on the ground.

Qadaffy's regime eventually paid 2.7 billion dollars (2.1 billion euros) in compensation in 2003 as part of a raft of ultimately abortive measures aimed at a rapprochement with the West.

"We are satisfied that the verdict proves that Libyan justice is transparent and equal," said Sami, a nephew of Obeidi, as he left the courtroom.

Obeidi and Zwai had been accused of mismanaging public funds in compensating families of victims of the Lockerbie bombing.

The prosecution had charged that Obeidi and Zwai were responsible for negotiating settlements with the Lockerbie families and had paid out double the amount originally planned.

However,


man does not live by words alone, despite the fact that sometimes he has to eat them...


Seddik al-Sur, a member of the prosecutor's office, said later on Monday that the two men will be tossed in the slammer
Please don't kill me!
as part of an investigation into their involvement in the suppression of the 2011 revolt against Qadaffy.

"Today's verdict is for a separate case," he said, referring to the Lockerbie bombing.

Posted by: Fred || 06/18/2013 00:00 || Comments || Link || E-Mail|| [6465 views] Top|| File under: Arab Spring
U.N. Says Mali Security Forces Detaining Children
[An Nahar] Mali security forces are detaining children they accuse of working with

krazed killer

groups, a U.N. envoy said Monday.

Leila Zerrougui, U.N. special representative on children in conflict, called for international pressure on the Mali government to stop detentions and the use of under-age soldiers in the country's conflict.

"We continue to receive worrying information on children being tossed in the clink
Drop the heater, Studs, or you're hist'try!
by the Malian security forces for alleged association with

gang

s," Zerrougui told a special U.N. Security Council meeting on children in conflict organized by

Britannia

.

She said there were also "children hiding in their communities in fear of being jugged
Maw! They're comin' to get me, Maw!
for association with

gang

s."

The security forces have been widely accused of rights abuses in recent months. Mali has been in turmoil for more than a year with Islamists taking over the northern half of the country until January when French forces intervened. A U.N. peacekeeping force is scheduled to take over in July.

But the country has been added to a U.N. "list of shame" on children in conflict for the first time.

"I call upon the Malian authorities to treat these children in line with international standards," the envoy said. Accusations that hospitals and schools have been attacked and children killed and raped during the conflict must also be investigated, Zerrougui said.

Posted by: Fred || 06/18/2013 00:00 || Comments || Link || E-Mail|| [6459 views] Top|| File under: al-Qaeda in North Africa
Hamas Delegation In Cairo Warned Of Protests
[Jpost]

Hamas, always the voice of sweet reason,

's chief in exile Khaled Mashaal and leader of Hamas in

Gazoo

Ismail Haniyeh


...became Prime Minister after the legislative elections of 2006 which Hamas won. President Mahmoud Abbas dismissed Haniyeh from office on 14 June 2007 at the height of the Fatah-Hamas festivities, but Haniyeh did not acknowledge the decree and continues as the PM of Gazoo while Abbas maintains a separate PM in the West Bank...


and a delegation of 24 Hamas officials were in Cairo on Monday and were warned by Egyptian security that there were protests planned against them, Paleostinian News Agency Ma'an reported, citing sources.

According to the report, protesters asked Egyptian security to "send Hamas leaders out of Egypt" for the Islamist movement's "intervention in internal Egyptian affairs." The report cited former Egyptian Interior Minister Muhamad Wagdy who recently said that Hamas took part in prison riots during Egypt's revolution, remarks that led to widespread criticism against the movement.

Egyptian security asked the Hamas delegation to change the hotel that it was staying in, in light of the intelligence it had about the protests, Ma'an reported. The sources told Ma'an that the change in hotel was necessary because Egyptian security did not "have the situation under control."
Posted by: trailing wife || 06/18/2013 00:00 || Comments || Link || E-Mail|| [6462 views] Top|| File under: Hamas
'Egypt's army distances itself from regional conflict'
[Jpost] The Egyptian army will not interfere in the internal affairs of other countries, the state news agency quoted a military source as saying on Sunday, one day after Egyptian President Mohamed Morsi backed the idea of a no-fly zone in Syria.

"The Egyptian army is to protect Egypt and its national security only ... The Egyptian army will not interfere in the internal affairs of other countries and will not be lured or used in any regional conflicts," the military source said.

A military

front man

declined to comment.

The remarks came one day after Morsi cut all diplomatic ties with Damascus, backed a no-fly zone over Syria and said: "Egypt, its nation, leadership ... and army, will not abandon the Syrian people until it achieves its rights and dignity."
Posted by: trailing wife || 06/18/2013 00:00 || Comments || Link || E-Mail|| [6460 views] Top|| File under:
Arabia
Demos Demand Obama Free Yemenis Held in Guantanamo
[An Nahar] Relatives of Yemenis being held at the U.S. Guantanamo Bay detention center protested outside Washington's mission in Sanaa on Monday, calling on U.S. President Barack Obama
I've now been in 57 states -- I think one left to go...
to free the detainees.

"Freedom, freedom for the detainees!," chanted dozens of protesters, some dressed in orange -- the color of jumpsuits worn by Guantanamo Bay prisoners.

Four American activists, including anti-war activist Madea Benjamin, took part in the demonstration, an Agence

La Belle France

Presse

news hound

said.

Yemeni inmates, in all 84, represent the majority of the 166 detainees still held in Guantanamo Bay in Cuba. Fifty-six Yemenis have been cleared for release.

Most detainees were seized more than a decade ago.

Obama in May repeated a pledge to close the detention center.

Repatriations to Yemen were halted after a Nigerian man trained in Yemen tried to detonate explosives hidden in his underwear on a flight to bankrupt, increasingly impoverished, reliably Democrat, Detroit
... ruled by Democrats since 1962. A city whose Golden Age included the Purple Gang...
in the United States on Christmas Day 2009.

Posted by: Fred || 06/18/2013 00:00 || Comments || Link || E-Mail|| [6460 views] Top|| File under: al-Qaeda
The Grand Turk
Hamas Leaders to Meet Turkish PM in Ankara
Senior leaders of the Islamist Hamas terror organization will meet on Tuesday in Ankara with Turkish Prime Minister Recep Tayyip Erdogan, a diplomatic source told the AFP news agency.

The group's exiled leader Khaled Meshaal, along with Gaza's prime minister Ismail Haniya, will discuss Erdogan's planned visit to the Gaza Strip as well as the situation in Syria, the source said on condition of anonymity.

While in Washington in May, Erdogan said he would press ahead with a planned trip to Gaza, despite opposition from the United States, which along with the European Union and Israel long consider Hamas to be a terror organization.

Washington had urged the Turkish premier to postpone any visit to Gaza, saying it would be a "distraction" from its efforts to revive the moribund Middle East peace process.

While Erdogan claims his visit would be aimed at pushing for an end to Israel's blockade of the terrorist enclave, Washington fears it could damage a reconciliation brokered between Israel and Turkey, Washington's two key regional allies.

The once-close ties between Ankara and the Jewish state had deteriorated over the past several years, namely over the 2010 Mavi Marmara flotilla incident, which resulted in the deaths of nine Turkish anti-Israel activists, who were seeking to infiltrate Israel's borders and pose a threat to the safety and security of the Jewish state.
Posted by: tipper || 06/18/2013 18:07 || Comments || Link || E-Mail|| [6458 views] Top|| File under:
Home Front: WoT
Civil rights groups sue NYPD over Muslim spying
The New York Police Department's widespread spying programs directed at Muslims have undermined free worship by innocent people and should be declared unconstitutional, religious leaders and civil rights advocates said Tuesday after the filing of a federal lawsuit.

"Our mosque should be an open, religious, a spiritual sanctuary, but NYPD spying has turned it into a place of suspicion and censorship," Hamid Hassan Raza, an imam named as a plaintiff, told a rally outside police headquarters shortly after the suit was filed in federal court in Manhattan.

The suit asks a judge to order the nation's largest police department to stop its surveillance and destroy any related records. It's the third significant legal action filed against the NYPD's Muslim surveillance program since details of the program were revealed in a series of Associated Press reports starting in 2011.

The lawsuit said Muslim religious leaders in New York have modified their sermons and other behavior so as not to draw additional police attention. The suit was filed against Mayor Michael Bloomberg, police commissioner Raymond Kelly and the deputy commissioner of intelligence, David Cohen.

"Through the Muslim surveillance program, the NYPD has imposed an unwarranted badge of suspicion and stigma on law-abiding Muslim New Yorkers, including plaintiffs in this action," according to the complaint, which was filed on behalf of religious and community leaders, mosques and a charitable organization. The plaintiffs are represented by the American Civil Liberties Union, the Creating Law Enforcement Accountability & Responsibility project at CUNY School of Law and the New York Civil Liberties Union.
Posted by: tipper || 06/18/2013 18:16 || Comments || Link || E-Mail|| [6461 views] Top|| File under:
NSA Aims to Declassify Data on Thwarted Terror Attacks
[An Nahar] The National Security Agency is expected to reveal details Monday about terror plots it says were thwarted by its surveillance, part of an effort to assuage public concern that government is spying on innocent Americans.

In a rare move the NSA said last week it would declassify data on what its director told Congress were dozens of foiled plots, which could help justify its sweeping surveillance operations in the eyes of U.S. skeptics worried about the amount of information being scooped up by intelligence agencies.

Senator Dianne Feinstein, chair of the powerful Senate Intelligence Committee, said she was told in a classified hearing that NSA chief General Keith Alexander aimed to release the information Monday.

The intelligence community offered a weekend primer on the two programs at the heart of the controversy: an NSA program that collects telephone "metadata" -- but not content -- of billions of calls, and the gathering of digital communications, such as emails, that helps target foreign terrorists.

Both were approved by Congress, but concern has been raised by some

politician

s that the programs under President Barack Obama
Jedi mind meld...
's administration are being abused.

"In recent years, the intelligence gathered under (these programs) has contributed to the disruption of dozens of potential terrorist plots here in the homeland and in more than 20 countries around the world," according to the overview released Saturday.

"We are working to be able to provide more information about this."

It also stressed that the phone program, authorized under Section 215 of the Patriot Act, is subject to strict oversight and "does not allow the government to listen to anyone's phone calls."

Such action would require a secret FISA Court, set up under the Foreign Intelligence Surveillance Act, to determined that there is reasonable suspicion to further monitor suspects.

"In 2012, less than 300 unique identifiers met this standard and were queried."

Posted by: Fred || 06/18/2013 00:00 || Comments || Link || E-Mail|| [6482 views] Top|| File under:
India-Pakistan
Religious scholars advocate culture of respect for tolerant society
[Pak Daily Times] Chairman Council of Islamic Ideology (CII), Maulana Muhammad Khan Sherani on Monday said the culture of respect of opinion and patience would help establish tolerance in the society.


"I say Israel, you say:"
*mass foaming at mouth*
"Ok, we won't even try Jooooos. Y'all clearly aren't ready for actual tolerance."

Addressing the inaugural ceremony of a workshop as chief guest, he said it was imperative to change ourselves first and than it would be possible to bring about a positive change in society.

The two-day workshop, "Role of Aima and Khutba in establishment of a society with mutual respect and tolerance" was organised by the Shariah Academy of International Islamic University, Islamabad (IIUI) and International Forum for promotion of tolerance, Jordan.

The ceremony was presided over by Director General Shariah Academy Dr Muhammad Tahir Mansoori while renowned scholars including Maulana Mufti Muhammad Zahid of Jamia Imdadia Faisalabad


...formerly known as Lyallpur, the third largest metropolis in Pakistain, the second largest in Punjab after Lahore. It is named after some Arab because the Paks didn't have anybody notable of their own to name it after...


, Maulana Abdul-Aziz Hanif, Khateeb Jamia Masjid G-6 Islamabad and Dr Sohail Hassan, Director General Islamic Research Institute IIUI were also present on the occasion.

Maulana Sheerani said if they did not impose their views forcibly on others they would be able to lead our society towards peace and prosperity.


...And unanimous Sunnism of the right sort?

"We should renounce sectarianism, lack of tolerance and bias attitude to face the upcoming challenges of the world, Ummah certainly needs unity


For a given definition of unity that shall remain undefined...

and in order to achieve this goal

Mohammedan

s should mould their lives according to the teachings of Islam" he said.

He discussed tolerance with the references of various religions in his address and stressed upon the

Mohammedan

s to apply this salient feature of Islam in their practical lives.

Chairman CII added that Aima could play vital role to produce a tolerant and cooperative society.

Maulana Mufti Muhammad Zahid and Maulana Abdul-Aziz Haneef also delivered speeches on the occasion and enlightened participants with valuable information on the topic.

Earlier, Dr Tahir Mansoori in his welcoming remarks said difference of opinion should not be a source of conflict but the society should discourage rigidity in views.

He also highlighted the goals and objectives of the workshop. The workshop will conclude on Tuesday.


Shiites, Ahmaddis, Christians, Hindus... Yeah, I thought so.
Posted by: Fred || 06/18/2013 00:00 || Comments || Link || E-Mail|| [6462 views] Top|| File under: Govt of Pakistan
Parliament rallies behind govt to end lawlessness
[Pak Daily Times] All the parliamentary parties in the Lower House of parliament rallied behind the government on Monday to effectively deal with lawlessness, especially in Balochistan



...the Pak province bordering Kandahar and Uruzgun provinces in Afghanistan and Sistan Baluchistan in Iran. Its native Baloch propulation is being displaced by Pashtuns and Punjabis and they aren't happy about it...


, by pledging to refrain from political point-scoring over it for the sake of the country.

The new PML-N government, which faces the tough challenge of precarious security situation with the latest Balochistan attacks, looked relieved in the House when the opposition and its allied parties resolved to back it. The gesture was reciprocated by Interior Minister Chaudhry Nisar Ali Khan who said that he had listened to the real patriotic leaders talking on the issue.

Pakhtunkhwa Milli Awami Party (PKMAP) chief Mahmood Khan Ackakzai, however, cautioned that time is fast running out and only "truth" can reverse the fast deteriorating situation. The outspoken Pakhtun leader also urged involving the US in talks with Taliban and suggested that it should stop the drone attacks unless the talks came to a conclusion.

The fragile security situation, particularly the latest Balochistan incidents, took the centre stage right from the start of the session when the interior minister presented the preliminary report about the Ziarat Residency and Quetta terror attacks. Nisar promised that he would not conceal anything and would present all the facts on these incidents once the findings are completed. However,


we can't all be heroes. Somebody has to sit on the curb and applaud when they go by...


he said that the security cordon around Quetta is such that no additional measures are required and questioned the ability of security agencies to nab the terrorists.

He also announced that he is not afraid of anyone getting annoyed by him protecting the lives of the people and he would only heed the advice of the House. Nisar told the House that Prime Minister
Nawaz Sharif


... served two non-consecutive terms as prime minister, heads the Pakistain Moslem League (Nawaz). Noted for his spectacular corruption, the 1998 Pak nuclear test, border war with India, and for being tossed by General Musharraf...


is also considering to seek guidance from all the parliamentary heads to resolve this issue. The interior minister said a joint investigation team had been constituted to investigate the attack on the building in which the Quaid-e-Azam spent the last days of his life in 1948. Nisar said two of the security guards posted at the Ziarat Residency had been taken in for questioning.

The minister questioned the guards' failure to inform police after hearing suspicious noises at the Residency which indicated that an attack was taking place. Meanwhile,


...back at the mall, Clarissa spent the day shopping for new underwear. Tonight was going to be a special occasion...


opposition leader Syed Khursheed Shah said that his party did not see the Balochistan incidents as the government's failure and put the blame on security agencies for not stopping the acts of terror.

He recalled that the previous PPP government also tried its best to bring the situation under control in Balochistan to remove the sense of deprivation among the people of the province. He urged the government to bring forth all the facts regarding these incidents and said that opposition would not indulge in political point-scoring on these issues.

PkMAP chief Mahmood Khan Ackakzai said all stakeholders needed to take a united approach to deal with this crisis and remarked that if parliament cannot control the agencies then the

politician

s should better leave for their homes.

He said, "We should confess that we have been intruding in Afghanistan and stressed that once we start respecting the

illusory sovereignty

of the others then they would do the same." On the drone attacks he noted that Americans were not "mad" that they are using their multi-millions dollars drones on our territory and said that there are suspicious activities in these areas.

Pakistain Tehrik-e-Insaf
...a political party in Pakistan. PTI was founded by former Pakistani cricket captain and philanthropist Imran Khan. The party's slogan is Justice, Humanity and Self Esteem, each of which is open to widely divergent interpretations....
(PTI)'s Deputy Parliamentary Leader Shah
Mehmood Wormtongue Qureshi assured full support to the government to deal with law and order, terming it a matter of national interest. He sought assurance from the interior minister that responsibility would be fixed in Balochistan incidents and it would be determined whose failure resulted in such tragic acts.
Posted by: Fred || 06/18/2013 00:00 || Comments || Link || E-Mail|| [6459 views] Top|| File under: Govt of Pakistan
Israel-Palestine-Jordan
Hamas Urges Hizbullah to Pull Fighters Out of Syria
[An Nahar]

Hamas, always the voice of sweet reason,

on Monday urged Hizbullah to withdraw its fighters from Syria, saying its involvement in that war is contributing to the "sectarian polarization" of the region.

Hizbullah should focus its efforts on fighting its arch-enemy Israel, said the Islamist Paleostinian movement in a statement released in the

Gazoo

Strip.

"We ask Hizbullah to withdraw its forces from Syria and to keep their weapons pointed at the Zionist enemy, namely because their involvement in Syria has contributed to an increase of sectarian polarization in the region," the statement said.

Posted by: Fred || 06/18/2013 00:00 || Comments || Link || E-Mail|| [6458 views] Top|| File under: Hezbollah
Bibi: Israel ready to defend against another Holocaust
Prime Minister Binyamin Netanyahu visited Auschwitz on Thursday, saying one of the key lessons the Jews took from the Holocaust was not to expect "others to do the work for us."

"The leaders of the Allies knew about the Holocaust in real time," Netanyahu said at the opening of a permanent exhibit called "Shoah" in Block 27 at the Auschwitz- Birkenau State Museum.

"They understood exactly what was happening in the death camps. They were asked to act, they could have acted, and they did not.

"To us Jews the lesson is clear: We must not be complacent in the face of threats of annihilation. We must not bury our heads in the sand or allow others to do the work for us. We will never be helpless again."

Netanyahu, who in the past has drawn parallels between Iran's nuclear march and call for the destruction of Israel, and the Nazi intention to wipe out the Jews, said, "Even today we hear threats of the destruction of the Jewish people, and the world behaves as usual.

"From here, Auschwitz- Birkenau, the place that attests to the desire to destroy our people, I -- the prime minister of Israel, the state of the Jewish people -- say to all the nations of the world: The State of Israel will do whatever is necessary to prevent another Holocaust. Even today there is someone who declares his intention to destroy millions of Jews and wipe their state off the map."

Netanyahu said the difference between then and now was that today, "we have an independent state and a strong army, which allows us to protect our people and to stop this criminal intent."

He disputed the notion that the world's attitude toward the Jews has changed since the Holocaust.

"What has really changed?" he asked. "The hatred of Jews changes form, but it remains -- if not [based on] racial superiority, then [on] religious superiority. And the world's apathy toward this hatred remains the same."


This is so true. I had a conversation with a colleague today: Jewish, liberal, extremely well educated. He was dumbfounded when I said that there were progressives in the U.S. who would rejoice if the Palestinians conquered Israel and killed all the Jews. He had no idea that there were people in his own party who thought that way.

Then there is the IRS, which routes approval of charities aimed at Israel to their anti-terrorism unit, and stringently questions other Jewish charities to make sure they are not acting to support Israel's existence...

Netanyahu said the world has swiftly become accustomed again to those declaring that they want to destroy millions of Jews. Likewise, he said, "the indecision of the enlightened countries regarding whether to act against extreme regimes that threaten us and the peace of the world is also something that has not changed."

The only thing that has changed, he continued, "is our ability and determination to act to defend ourselves and prevent another Holocaust."

The prime minister's visit to the site came on the final day of his two-day visit to Poland. On Wednesday, he, along with five other cabinet ministers, met their Polish counterparts in the second government-to-government meeting between the two countries. The delegation returned to Israel on Thursday night.

The exhibition that Netanyahu opened was designed and built by Yad Vashem, in coordination with the Auschwitz-Birkenau State Museum. According to Yad Vashem, the previous exhibition, dating back to the communist era, was outdated both in content and in display methods, and most visitors to the site bypassed it.

Following prime minister Ariel Sharon's visit there in 2005 as part of the March of the Living, the government charged Yad Vashem with renovating the exhibition. Funding for the NIS 30 million project came from both the government and the Claims Conference.

The 1,000-square-meter exhibition in the two-floor block consists of several spaces, each dedicated to an element of the Holocaust, including one devoted to the 1.5 million Jewish children who were killed. The exhibition also includes a 2- meter high Book of Names that lists the names, compiled by Yad Vashem, of 4.2 million Jews murdered by the Nazis. The book includes empty pages at the end, leaving room for additional names as Yad Vashem continues collecting the names of victims.
Posted by: Steve White || 06/18/2013 00:00 || Comments || Link || E-Mail|| [6470 views] Top|| File under:
Syria-Lebanon-Iran
Rowhani: We're against Foreign Intervention in Syria, Govt. Must Stay till 2014
[An Nahar] Hassan Rowhani Monday warned against foreign intervention in Syria, insisting that the strife-torn country's crisis should be resolved by its own people, in his first

presser

since being elected Iran's new president.

"The Syrian crisis must be resolved by the people of Syria. We are against terrorism, civil war, and foreign intervention. Hopefully, with the help of all countries of the region and the world, peace and calm will return to Syria," the

holy man

said.

"The Syrian crisis must be resolved by a vote by Syrians. We are concerned by the civil war and foreign interference. The government (of
Hereditary President-for-Life Bashir Pencilneck al-Assad


Light of the Alawites...


) must be respected by other countries until the next (2014 presidential) elections and then it is up to the people to decide."

Posted by: Fred || 06/18/2013 00:00 || Comments || Link || E-Mail|| [6463 views] Top|| File under: Govt of Iran
Salam Urges Restraint and Calm over Arsal Ambush
[An Nahar] Prime Minister-designate Tammam Salam slammed on Monday the murder of four Shiites in the northeastern Bekaa town of Arsal on Sunday, saying that it is aimed at creating strife in

Leb

.

He urged in a statement all sides to "exercise restraint and reason" in order to thwart strife.

"Those behind the crime do not seek the well-being of

Leb

or the Lebanese people and they should be dealt with firmly and according to the law," he declared.

He called on the residents of the Bekaa regions of Baalbek, al-Hermel, Arsal and all other areas to exercise calm and avoid falling victims to the attempts to create strife in the country.

Salam demanded that the security and judicial agencies be allowed to perform their duties in investigating the incident and apprehending the assailants.

He hope that the residents of the region would distance themselves from the crisis in Syria and support the army that has long defended

Leb

and its people.

Four people -- two from the Jaafar family, one from the Amhaz clan and a Turk whose mother is Shiite - were killed on Sunday in an ambush in a barren terrain near the northeastern towns of al-Qaa and Arsal.

The Jaafar and Amhaz clans are well-known Shiite families in the regions of Baalbek and Hermel.

Posted by: Fred || 06/18/2013 00:00 || Comments || Link || E-Mail|| [6463 views] Top|| File under: Govt of Syria
Gemayel Says Hizbullah 'Gambling with Lebanon's Fate'
[An Nahar] Phalange Party


The Kataeb (Phalange) party was founded by Pierre Gemayel in 1936, who modeled the party after Spanish and Italian Fascist parties he had observed as an Olympic athlete during the 1936 Summer Olympics held in Berlin, then Nazi Germany. The movement's uniforms originally included brown shirts and members used the Nazi salute. Despite the party's uniform, its strong sense of nationalism and dedication to a single charismatic leader, the Lebanese Kataeb was not and never became a fascist party nor did it espouse a totalitarian ideology.


MP Sami Gemayel accused Hizbullah on Monday of "gambling with the Lebanese people's fate," urging President Michel Suleiman


...before assuming office as President, he held the position of commander of the Leb Armed Forces. That was after the previous commander, the loathesome Emile Lahoud, took office as president in November of 1998. Likely the next president of Leb will be whoever's commander of the armed forces, too...


and the cabinet to "assume their responsibilities."

"(Hizbullah chief Sayyed Hasan) Nasrallah has transformed

Leb

into a battlefield instead of a democratic country," Gemayel said after the political bureau's weekly meeting.

"Hizbullah is bringing the war in Syria to

Leb

."

Gemayel explained: "The party is imposing a fait accompli on the state because of its possession of arms and no one can hold it accountable except in a civil war. And we do not want this option."

"How can he (Nasrallah) control the fate of all the Lebanese?"

The Phalange MP said that "Hizbullah's cabinet" controls the country.

"As a Lebanese, I have no authority to hold the party accountable. And we are not held responsible because we are part of the opposition."

Gemayel slammed the current situation as "unacceptable": "The Lebanese people are no longer able to bear this."

"Daily essential matters have become secondary amid the current security fears," he noted.

Gemayel urged President Suleiman "to stop the collapse of the state," demanding more powers to be given to the president.

"We also urge the executive authority to assume its responsibilities because it is the power in charge of controlling the border, preserving the Baabda Declaration and taking control of the security situation."

Gemayel stated that the executive authority must admit "its failure and to announce

Leb

a failed state."

"During the war we did not lose hope but today

Leb

has become a hopeless state," he expressed.

He called on Prime Minister-designate Tammam Salam to form the cabinet "as soon as possible because vacuum does not serve the country."

Gemayel remarked, however, that "some factions do not want a state," explaining that their goal is for all the country's institutions to collapse."

Regarding Foreign Minister Adnan Mansours's stances towards Syria's conflict and Hizbullah's ivolvement in it, Gemayel lamented that he (Mansour) is acting based on "his affiliation with a party and with his sect."

Posted by: Fred || 06/18/2013 00:00 || Comments || Link || E-Mail|| [6460 views] Top|| File under: Hezbollah
Assad: Europe 'Would Pay Price' for Arming Rebels
[An Nahar] Syrian
Hereditary President-for-Life Bashir Pencilneck al-Assad


Scourge of Qusayr...


warned Monday that European powers would "pay the price" if they sent weapons to rebel forces seeking to topple him.

"If the Europeans deliver weapons, then Europe's backyard will become terrorist, and Europe will pay the price for it," he was quoted as saying by German daily Frankfurter Allgemeine Zeitung.

Sending weapons to rebels would lead to terrorism in Europe, he said according to an interview to appear in Tuesday's edition of the newspaper.

"Terrorists will return, battle-hardened and with an

Death Eater

ideology," he was quoted as saying.

Assad pointed to one rebel faction, the Nusra Front, and said: "It represents the same ideology" as al-Qaeda and "aims to establish an Islamic state".

Assad also denied U.S., British and French claims that his forces had used chemical weapons against his people during the escalating conflict in Syria.

"If

Gay Paree

, London and Washington had any evidence for their claims, they would have submitted it to the global public," said Assad, whose comments were published in German.

"Everything that is being said about the use of chemical weapons is a continuation of the lies about Syria," he added. "It is the attempt to justify more military interference."

Assad added that the charges that his forces had used chemical weapons made no sense if the alleged

corpse count

from their use was 150 people.

"Weapons of mass destruction are capable of killing hundreds or thousands at once. That's why they are used," Assad said.

"It is therefore illogical to use chemical weapons to kill numbers of people that could be achieved with the use of conventional weapons."

Posted by: Fred || 06/18/2013 00:00 || Comments || Link || E-Mail|| [6462 views] Top|| File under: Govt of Syria
Putin, Obama face off over Syria; rebels get Saudi missiles
[Pak Daily Times] Rebels fought to halt an advance by President Bashar al Assad's forces into northern Syria on Monday while US President Barack Obama
I inhaled. That was the point...
faced a showdown with Russia's Vladimir Putin

...Second and fourth President of the Russian Federation and the first to remain sober. Putin is credited with bringing political stability and re-establishing something like the rule of law, which occasionally results in somebody dropping dead from polonium poisoning. Under Putin, a new group of business magnates controlling significant swathes of Russia's economy has emerged, all of whom have close personal ties to Putin. The old bunch, without close personal ties to Putin, are in jail or in exile or dead...
over Obama's decision last week to arm the

bully boy

s.

New evidence emerged of escalating foreign support for the rebels, with a Gulf source telling

Rooters

that Soddy Arabia


...a kingdom taking up the bulk of the Arabian peninsula. Its primary economic activity involves exporting oil and soaking Islamic rubes on the annual hajj pilgrimage. The country supports a large number of princes in whatcha might call princely splendor. When the oil runs out the rest of the world is going to kick sand in the Soddy national face...


had equipped fighters for the first time with shoulder-fired anti-aircraft missiles, their most urgent request. Rebels said Riyadh had also sent them anti-tank missiles.

European nations backing the rebels would "pay the price" if they joined those sending weapons to Syria, President Assad told a German newspaper.

The Saudi weapons deal was disclosed as rebel fighters confront government troops and hundreds of

hard boyz

from the Iranian-backed Hezbollah militia seeking to retake the northern city of Aleppo, where heavy fighting resumed on Monday.

After months of indecision, the

B.O. regime

announced last week that it would arm the rebels because Assad's forces had crossed a "red line" by using nerve gas. That has put Washington on the opposite side of the two-year-old civil war from its Cold War foe Moscow, which supplies weapons to Assad.

The United Nations


...an organization which on balance has done more bad than good, with the good not done well and the bad done thoroughly...


has urged all sides to stop sending arms to a conflict that has killed at least 93,000 and shows no sign of abating. But those calls have been ignored, with regional and global powers doubling down on support for either side.

The White House said last week Obama would try to persuade Putin to drop support for Assad at a summit of the G8 group of world powers in Northern Ireland.

Putin showed no sign of being convinced. Speaking on the summit's eve, he hammered home his point that arming fighters was reckless, zeroing in on an incident last month when a rebel commander was filmed biting a piece of an enemy's entrails.

"One does not really need to support the people who not only kill their enemies, but open up their bodies, eat their intestines in front of the public and cameras," Putin said after meeting British host
David Cameron
... has stated that he is certainly a big Thatcher fan, but I don't know whether that makes me a Thatcherite, which means he's not. Since he is not deeply ideological he lacks core principles and is easily led. He has been described as certainly not a Pitt, Elder or Younger, but he does wear a nice suit so maybe he's Beau Brummel ...
Canadian Prime Minister Stephen Harper was equally blunt, saying Putin was supporting thugs. "We are not -- unless there is a big shift in position on his part -- going to get a common position with him at the G8."

Russia says it is unconvinced by US evidence accusing Assad of using chemical weapons, and said on Monday it would block any attempt to impose a no-fly zone over Syria, a step Washington says it has not yet decided on but is on the table.

Posted by: Fred || 06/18/2013 00:00 || Comments || Link || E-Mail|| [6470 views] Top|| File under: Govt of Syria
Who's in the News
25
[untagged]
3
Govt of Pakistan
3
al-Shabaab
3
Arab Spring
3
Govt of Syria
2
al-Qaeda in North Africa
2
Taliban
2
Hezbollah
1
al-Qaeda
1
TTP
1
Hamas
1
Muslim Brotherhood
1
Salafists
1
Boko Haram
1
Thai Insurgency
1
Fatah al-Islam
1
Govt of Iran
Bookmark
E-Mail Me
The Classics
The O Club
Rantburg Store
The Bloids
The Never-ending Story
Thugburg
Gulf War I
The Way We Were
Bio
Merry-Go-Blog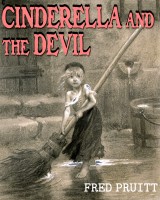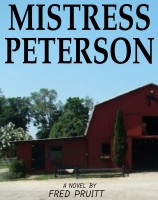 On Sale now!


A multi-volume chronology and reference guide set detailing three years of the Mexican Drug War between 2010 and 2012.

Rantburg.com and borderlandbeat.com correspondent and author Chris Covert presents his first non-fiction work detailing the drug and gang related violence in Mexico.

Chris gives us Mexican press dispatches of drug and gang war violence over three years, presented in a multi volume set intended to chronicle the death, violence and mayhem which has dominated Mexico for six years.
Click here for more information


Meet the Mods
In no particular order...


Steve White
Seafarious
Pappy
lotp
Scooter McGruder
john frum
tu3031
badanov
sherry
ryuge
GolfBravoUSMC
Bright Pebbles
trailing wife
Gloria
Fred
Besoeker
Glenmore
Frank G
3dc
Skidmark
Alaska Paul



Better than the average link...



Rantburg was assembled from recycled algorithms in the United States of America. No trees were destroyed in the production of this weblog. We did hurt some, though. Sorry.
35.175.107.77

Help keep the Burg running! Paypal: