Dostum's Men Attack Jawzjan Governor's House
[Tolo News] An armed clash took place near the house of Jawzjan's Provincial Governor Mohammed Alim Sayee, in northern Jawzjan early Monday. According to reports, the attackers were sent by Gen. Abdul Rashid Dostum


...ethnic Uzbek warlord who distinguished himself fighting the Soviets and the Taliban. The story that he had a bad guy run over with a tank is an exaggeration. It was an armored personnel carrier...


, founder of the National Islamic Movement of Afghanistan Party.

The clash took place in Sheberghan city, capital of the province, when a group of

gunnies

belonging to Gen. Abdul Rashid Dostum attacked the Governor's house. Three of the Dostum's men

were maimed

in the clash.

Speaking over phone, Mohammed Alim Sayee told TOLOnews, "Today (Monday) in the afternoon while I was heading back home, Gen. Dostum's

gunnies

attacked my house and the gun-battle between security forces and Dostum's men continued for 15 minutes."

Sayee said that Dostum had warned him over phone that if he doesn't accept his demands, he will take action against him.

However,


some people cause happiness wherever they go; others whenever they go...


the Governor did not provide more details about Dostum's demands.

Meanwhile,


...back at the revival hall, the congregants were being herded into the paddy wagon...


several members of the National Islamic Movement of Afghanistan Party confirmed the clash.

"Armed men belonging to General Dostum wanted to attack Jowezjan Provincial Governor but his bodyguards prevented and a gun-battle ensued. In the clash attackers

were maimed

and we want an investigation in this regard," Senator and Deputy of National Islamic Movement Party Ismeal Monshi said.

On the contrary, other members of National Islamic Movement Party denied any military confrontation and said that General Dostum wanted to talk to Jowezjan Provincial Governor about the upcoming elections but the Governor refused.

"I can frankly say that no fighting had taken place. Bodyguards of Jowezjan Provincial Governor started firing in the air and Shebergahn residents panicked," Cultural Advisor for Gen. Dostum and MP Dr. Enayatullah Babur Farahmand said.

Both sides have urged the central government to investigate the clash. Motive behind the attack is not known at the moment.

Posted by: Fred || 06/19/2013 00:00 || Comments || Link || E-Mail|| [6464 views] Top|| File under:
Gen. Dostum Distributing Weapons to His Followers: Jowzjan Governor
[Tolo News] Jowzjan Governor Mohammed Alim Sayee on Tuesday said that the Founder of National Islamic Movement Party of Afghanistan Gen. Abdul Rashid Dostum


...ethnic Uzbek warlord who distinguished himself fighting the Soviets and the Taliban. The story that he had a bad guy run over with a tank is an exaggeration. It was an armored personnel carrier...


is illegally distributing weapons to his followers.

The Governor said that Gen. Dostum is trying his best to make the northern part of the country insecure and distributing weapons to his followers.

He has asked the central government to take immediate action and prevent the illegal distribution of weapons. He added that if the government does not act now then northern Afghanistan will become extremely insecure.

"Gen. Abdul Rashid Dostum has distributed weapons to his followers in some districts of Jowzjan province and this is creating concerns among the people," Mohammad Alem Sayee said.

Meanwhile,


...back at the Hubba Hubba Club, Nunzio wondered: Where the hell was Chumbaloni? And where was his $600?...


Spokesman of the National Islamic Movement Party of Afghanistan Kanja Kargar has accepted the claims and said that the weapons are being distributed by Dostum with an aim to assure security in the district.

The Spokesman further went on to say that it is not being done to oppose the government.

"Gen Abdul Rashid Dostum enjoys certain popularity in the Northern provinces because he is the Head of National Islamic Movement Party of Afghanistan as well as the Chief of Staff to the Commander-in-Chief of the Afghan Army. Gen. Dostum has distributed weapons in some regions which is not concerning because the step has been taken to enhance security in the region," Spokesman Kanja Kargar told TOLOnews over phone.

Moreover, a number of Jowzjan's residents have raised concerns over the ongoing activities in the province.

Mohammad Alem Sayee who is also the Deputy of National Islamic Movement Party of Afghanistan, asked the government to take legal action against Gen. Abdul Rashid Dostum.

The development happened after an armed clash took place near the house of Jawzjan's Provincial Governor Mohammed Alem Sayee, in Sheberghan city, on Monday.

According to reports, the attackers belonged to Gen. Abdul Rashid Dostum, founder of the National Islamic Movement Party of Afghanistan.

The clash took place when a group of

gunnies

belonging to Gen. Abdul Rashid Dostum attacked the Governor's house. Three of the Dostum's men were also injured in the clash.

Posted by: Fred || 06/19/2013 00:00 || Comments || Link || E-Mail|| [6457 views] Top|| File under:
NATO hands over security to Afghans
Afghan forces took control of security across the country on Tuesday, marking a major milestone as US-led combat troops prepare to withdraw after 12 years of fighting the Taleban. Speaking at a military academy outside Kabul, President Hamid Karzai said the police and army were ready to take on insurgents, but a bomb in the city underlined persistent instability.

"Our security and defence forces will now be in the lead," Karzai told Afghan and NATO officials at the event, the timing and location of which had been kept secret due to fears of a militant attack.

"From here, all security responsibility and all security leadership will be taken by our brave forces," he said. "When people see security has been transferred to Afghans, they support the army and police more than before."

Doubts remain over the ability of Afghan forces to thwart the Taliban, and the NATO military coalition will retain an important function in logistics and air support as well as in combat emergencies.


Check the pic at the link. They look like a scruffy bunch. They don't even wear the same helmets when on parade. Perhaps they can fight, perhaps they're loyal, perhaps .. oh hell I think they're screwed...

But NATO chief Anders Fogh Rasmussen said that by taking the lead in security on Tuesday, Afghan forces were completing a five-stage transition process that began in March 2011.

"They are doing so with remarkable resolve," he said. "Ten years ago, there were no Afghan national security forces... now you have 350,000 Afghan troops and police, a formidable force," he said.


'Formidable' does not mean what you think it means...

"We will continue to help Afghan troops in operations if needed, but we will no longer plan, execute or lead those operations, and by the end of 2014 our combat mission will be completed."

The handover of the last 95 districts from NATO to Afghan control includes areas in the south and east where the Taliban have concentrated their bloody insurgency since 2001. As Afghan soldiers and police take over the fight against the militants, who were ousted from power after the 9/11 attacks, the 100,000 NATO troops will focus on training and mentoring roles.


And protecting themselves from green-on-blue attacks...

Doubts over the Afghan forces' capacity have been fuelled by high rates of desertion and fears for the future of foreign aid post-2014.

On Friday, the US commander of the NATO mission in Afghanistan warned that gains secured over the last 12 years would be lost if donor nations cut back support after the foreign withdrawal.

"We are not where we need to be yet," US General Joseph Dunford told foreign journalists. "The continued presence of the international community politically, in development and in security is necessary to sustain the progress that we have made."
Posted by: Steve White || 06/19/2013 00:00 || Comments || Link || E-Mail|| [6459 views] Top|| File under:
Africa Horn
20 killed after militants storm UN compound in Somalia
Seven al-Qaida-linked militants on a suicide mission attacked the U.N. compound Wednesday with a truck bomb and then poured inside, killing at least 13 people before dying in the assault.

At least three foreigners were slain during the raid in the Somali capital of Mogadishu, where the United Nations expanded its presence this year, about 18 months after Islamic insurgents were pushed from the seaside city.

The militant group al-Shabab claimed responsibility for the attack, calling the U.N. "a merchant of death."

African Union forces expelled al-Shabab from Mogadishu in August 2011, ending years of daily violence that had caused the rest of the world to shun the capital for two decades. After the ouster of al-Shabab, the international community had started trickling back into the capital, and the U.N. began moving in its personnel from Kenya, a process that accelerated in recent weeks.

Wednesday's attack, however, underscores the fragile security situation and will force the U.N. and embassies to review safety plans and decide if they have the resources to withstand a sustained assault from al-Shabab.
Posted by: tipper || 06/19/2013 18:11 || Comments || Link || E-Mail|| [6541 views] Top|| File under:
Africa North
The adventures of a Libyan weapons dealer in Syria
BENGHAZI, Libya – Abdul Basit Haroun says he is behind some of the biggest shipments of weapons from Libya to Syria, which he delivers on chartered flights to neighbouring countries and then smuggles over the border.

After fleeing Libya in his 20s, Haroun established himself as a property developer in Manchester. After about two decades in the British city, he returned to Libya in 2011 to fight in the revolution, where he became a prominent rebel commander. He says he sends aid and weapons to help Syrians achieve the freedom he fought for during the Libyan revolution.

The first consignment of weapons was smuggled into Syria aboard a Libyan ship delivering aid last year, Haroun says, but now containers of arms are flown "above board" into neighbouring countries on chartered flights.

In the months since Haroun began his work, arming the rebels has moved up the international agenda, with Saudi Arabia equipping them with missiles, and Washington also planning to send weapons to the men fighting President Bashar al-Assad.

Haroun spoke to Reuters over coffee and homemade cake late at night at his villa on the outskirts of Benghazi, the eastern city that began the uprising that deposed Muammar Gaddafi. His son, a young man who spoke English with a Manchester accent, offered help with weapon prices and other details.


Did Sonny grow up in the Isles or did he just go to finishing school there?

Haroun was upset the West had not intervened in Syria, as it did in Libya and said the opportunity to avert a larger war had been missed.


Because no one knows how to avoid a larger war better than an arms dealer...

"Even when the war in Syria ends, there will be another war in region; Sunni against Shia. At the beginning, there was just Assad to bring down … now Hezbollah, Iran are involved."

A Reuters reporter was taken to an undisclosed location in Benghazi to see a container of weapons being prepared for delivery to Syria. It was stacked with boxes of ammunition, rocket launchers and various types of light and medium weapons. Haroun and an associate said it was being stored on the unnamed base to keep the arms safe.

"They are not partners with me in the transfer of weapons, but I store the weapons here because it is a safe place," said Haroun's associate, who asked not to be named because it could negatively impact his relief work.


Because the Widows Ammunition Fund doesn't ordinarily seek this kind of publicity...

Haroun says he can collect weapons from around the country and arrange for them to be delivered to the Syrian rebels because of his contacts in Libya and abroad.

"They know we are sending guns to Syria," Haroun said. "Everyone knows."

In Libya, he helps the government with state security, according to interior ministry spokesman Majdi al-Ourfi.

He also has credentials as a commander from the days of the revolution. "Abdel Basit Haroun was with us in the February 17 brigade before he quit to form his own brigade," said fellow brigade commander Ismail Salabi.

His weapon dealing activities appear to be well known, at least in Libya's east. Senior officials in Libya's army and government told Reuters they backed supplying weapons to the Syrian opposition, while a member of Libya's congress said Haroun was doing a great job of helping the Syrian rebels.


And, of course, they have a quiet piece of the action. Count on it...

"After the end of the war of liberation, he became involved in supporting the Syrian revolution… sending aid and weapons to the Syrian people," said assembly member Tawfiq Al-Shehabi. "He does a good job of supporting the Syrian revolution."

Another official, who declined to be identified, said he had allowed weapons to leave the port of Benghazi for Syria.

"We don't stop them because we know what the Syrian people are going through," he said, referring to weapons being smuggled out of the eastern port. He did not say who was behind the shipments he allowed through.

A Libyan army commander, Hamed Belkhair, said that he was aware of colleagues in the military who had met Syrian rebels and agreed to help them by supplying arms.

"The weapons are not supplied to extremists, but only to the Free Syrian Army," said Belkhair.


And none of them are extreme...

A United Nations Panel report dated February this year also backs Haroun's assertions that weapons smuggling to Syria from Libya is widely known about.

"The Syrian Arab Republic has presented a prominent destination for some Libyan fighters and Libyan military materiel," the writers say.

Transfers have been organised under the supervision, or with the consent, of a range of actors in Libya and the Syrian Arab Republic."

The report adds: "the significant size of some shipments and the logistics involved suggest that representatives of the Libyan local authorities might have at least been aware of the transfers, if not actually directly involved."

Haroun runs the operation with a business partner an associate, who helps him coordinate about a dozen people in Libyan cities collecting weapons for Syria. Both said several flights had been chartered to Jordan or Turkey to deliver weapons that were then transferred over the border. Haroun's associate, who also runs a branch of the Widows Ammunition Fund relief organisation, said that about 28 tonnes of weapons had been delivered by air so far.

"We are doing two great things," Haroun said. "The first is that we are taking guns off the street. The mission is so popular that we get 50 percent discounts on weapons."

Haroun added that some were also donated free, particularly heavy items that families had little use for after the war.


It's hard to use an RPG in ordinarily criminal activity; it's rather noticeable. Better to sell the sucker to Haroun and use the proceeds to pick up some extra 7.62 ammo. After all, you can never have too much ammo...

His son helped him with weapon prices on the streets. For example, a C5 general purpose machine gun was about $25, while rocket propelled grenade launchers were nearer $120.

"If we had the money we could collect all the guns from the streets, but it currently takes about 4-5 months to get enough for a delivery," Haroun said, adding that funding came from local businesses and Syrians abroad.

They deliver the weapons to the Free Syrian Army because they are best placed to know which rebel group is most in need of supplies, Haroun said. The FSA delivered the arms to the front line and Haroun said he no control over which groups received the weapons.
They preferred to send weapons rather than fighters, because of the risk of trouble returning to Libyan soil.


And the small risk of the hard boys getting whacked...

Both he and his associate travelled with their first successful delivery in August over the Syrian border to ensure it reached its destination. They were appalled by the horrors witnessed there.

"Anyone who saw what I did in Syria would do the same thing," said the associate. "The water is so polluted you wouldn't even wash your hands with it. People have no clothes. I saw three births with no doctors present. People are dying without medication."

A Reuters reporter who visited locations supplied by Haroun in Syria a month or two after the shipment was said to have arrived said the area was awash in weapons of Libyan origin. That aid shipment met only a fraction of the people's needs, the associate said. The next consignment due to sail in June would be bigger, at close to 2,000 tonnes.

"The next shipment will be only aid. And if we were planning on taking weapons, we wouldn't tell you," he added.

He did, however, produce iPad footage that he said showed an earlier consignment being prepared. In the clip, a group of men were loading rockets and boxes of ammunition out of a small truck and into a container. Haroun's associate gestured at the person filming to turn the phone off, while a man on the truck grinned at the camera.

Air deliveries are preferred because of the risks of interception in east Mediterranean waters; their first shipment was seized off the coast of Lebanon.

Both Haroun and his associate said the second shipment was successful because it took a longer route, reaching Turkey in August 2012 with weapons hidden among about 460 tonnes of aid destined for Syrian refugees.

The UN report appears to confirm at least some of Haroun's account, in its investigation in the case of a second vessel, the Al Entisar. The Panel investigated a news report that a Libyan ship with around 400 tonnes of aid had supplied Syrian rebels with "the largest consignment of weapons … since the uprising".

The Panel found that the loading port was Benghazi, that the exporter was "a relief organization based in Benghazi" and the consignee was the same Islamic foundation based in Turkey that Haroun said had helped with documentation.


A "relief organization" in Benghazi is shipping "humanitarian aid" from one hellhole to another, and no one questioned it. Rather tells you all you need to know, doesn't it?

"The Panel also spoke to the head of the Benghazi-based relief organization, who organised the shipment. He confirmed that the cargo had been loaded on to Al Entisar… denying that any weapons had been on board," the report says.

Haroun's associate says he told authorities only aid was on board and denies anyone knew about the weapons. Haroun contradicts him on this point.
Posted by: Steve White || 06/19/2013 10:12 || Comments || Link || E-Mail|| [6472 views] Top|| File under:
Tunisia Salafists Get 5 Years for Torching Sufi Shrine
[An Nahar] Six people belonging to Tunisia's hardline Salafist movement have each been handed five year jail sentences for torching an important Sufi shrine, the country's Sufi union said on Tuesday.

"It's the first time such a sentence has been pronounced. It shows that the law can be applied in Tunisia when the political will exists," Mohamed El Heni, one of the union's leaders, told Agence

La Belle France

Presse.

Four of those convicted were already

in jug

while the remaining two are on the run, he added.

They were sentenced on Monday over an arson attack last October on the tomb of Saida Manoubia in the capital, one of the country's main Sufi shrines, which was completely gutted.

The attack came amid a spate of similar violence by Tunisia's increasingly assertive Salafists


...Salafists are ostentatiously devout Moslems who figure the ostentation of their piety gives them the right to tell others how to do it and to kill those who don't listen to them...


, ultra-conservative

Moslem

s who consider that venerating saints and their shrines is blasphemous and contrary to Islam.

According to the Sufi union, some 50 holy sites were targeted between last summer and early 2013, but Heni said "no arrests have taken place except in the case of the Manoubia shrine".

He said one reason for this was the fact that the attacks took place at night in remote areas, but also because of "laxity by the public authorities" towards the

Moslem

bully boy

s.

Heni mentioned in particular that no one had yet been locked away
Drop the rosco, Muggsy, or you're one with the ages!
over the fire in January that destroyed the famed mausoleum of Sidi Bou Said, a prime tourist destination also in a suburb of Tunis.

The ruling Islamist party Ennahda "has not entirely cut the cord with the Salafists," he said.

Since the revolution that overthrew Zine El Abdine Ben Ali in January 2011, radical Islamists suppressed under former dictator have been implicated in a wave of attacks, often targeting Sufi shrines and cultural festivals, and culminating last September in an assault on the U.S. embassy.

Ennahda has been strongly criticized for failing to rein in the Salafists and prevent such violence, although it has taken a tougher stand in recent months faced with the discovery of al-Qaeda-linked groups along the border with Algeria.

The two-year suspended prison sentences given last month to 20 Islamists who took part in the U.S. embassy attack were strongly criticized for being too lenient.

Posted by: Fred || 06/19/2013 00:00 || Comments || Link || E-Mail|| [6457 views] Top|| File under: Salafists
Caribbean-Latin America
4 die as Mexican security forces reinforce southern Chihuahua

For a map, click here For a map of Chihuahua state, click here.

By Chris Covert
Rantburg.com

An undisclosed number of Mexican security forces have been retasked to southern Chihuahua state in the wake of the kidnapping of a political candidate, according to Mexican news accounts.

According to a news report in the online edition of Yanciuc.com, Chihuahua governor Cesar Duarte Jaquez reportedly said that an undisclosed number of Mexican Army and Naval Infantry troops have been moved into southern Chihuahua and parts of Durango and Sinaloa states with the mission of "attacking criminal groups" which operate in the area.

According to the article, Durate referred specifically to the Golden Triangle, which is an area of the Mexican sierras where drugs are cultivated and where security is at a premium.

According to a direct quote in the Yancuic article, federal security forces are tasked with eliminating drug cultivation, recovering stolen vehicles, especially offroad trucks used in rough terrain, and combating criminal acts.

Governor Duarte mentioned that the Mexican Navy (SEMAR) has been providing intelligence in the new operation, probably referring to SEMAR's access to electronic intercepts.

In a separate news report which appeared on the website of El Sol de Parral news daily, a large convoy of security forces vehicles -- two Mexican Army, three Policia Estatal Unica, two of the Procuraduria General de la Republica (PGR), four Policia Ministerial and Policia Preventiva -- were spotted near Parral three days ago, near the villages of Villa Coronado, Villa Lopez, Pueblito de Allende and Valle de Allende. The news account said that the security forces had been conducting traffic stops searching for drug and guns. The group was also deployed to execute arrest warrants.

According to the report, the new deployments is an official response to the kidnapping and subsequent murder of Partido Revolucioanrio Institucional (PRI) candidate Jaime Orozco Madriga last week. Orozco Madriga was the PRI candidate for municipal president of Guadalupe y Calvo, which has been a focal point for drug and gang related violence in recent weeks.

A total of 14 political entities, including the states of Chihuahua, Durango and Zacatecas are in the midst of midterm elections for local deputies, municipal presidents and some town councils. At the moment news about official responses to criminal activities is at a premium as Article 41 of the Mexican Constitution forbids disseminating official government news while electioneering and voting is taking place.

The election is to take place July 7th, but the news blackout does not lift until after July 9th.

Every one of the states bordering the US is having their midterm elections except for Coahuila state, with Baja California going through an election for governor as well as for local deputies and municipal presidents.

Three years ago PRI won 11 of 14 state houses in a stunning defeat of its longtime rival Partido Accion Nacional (PAN), but a recent trend has emerged starting with the Michocacan election in November, 2011 in which PRI has failed to win majorities in local state legislatures, as well as in the national Chamber of Deputies.

PRI in that body is forced to rely on temporary alliances to advance its agenda.

According to a separate Yancuic article, seven candidates for political office in Chihuahua state have requested protection from the state electoral body, Instituto Estatal Electoral (IEE). The candidates have included PAN and PRI candidates as well as others, though none of the requests have come from candidates in southern Chihuahua state.

Meanwhile in Guadalupe y Calvo municipality three individuals, including one female were shot to death in a shootout Tuesday morning, according to Mexican news accounts.

According to a news account which appeared in the online edition of El Puente Libre, Arcelia Cardenas Villanueva, 28 and José Asael Calderon Escarcega, 25 and another unidentified man were shot to death near the remote village of San Julian de Piedra Larga in a gunfight in which AK-47 rifles were used. Authorities recovered five vehicles in the area including three which had been immolated.

Four unidentified individuals traveling in the area towards Meza de San Rafael at the same time as the shooting were forced to abandon their vehicle when it was hit by gunfire, and to seek refuge in an arroyo.

A total of 14 spent cartridge casings from an AK-47 rifle and one each spent cartridge casing from a .45 caliber and a .380 caliber weapon were recovered at the scene.

Much of the information had been relayed through the Mexican federal Ministerio Publico which is not bound by Article 41 restrictions.

A separate news report in El Tiempo de Mexico said that two individuals were hurt in the shooting.

Chris Covert writes Mexican Drug War and national political news for Rantburg.com and BorderlandBeat.com He can be reached at grurkka@gmail.com
Posted by: badanov || 06/19/2013 00:00 || Comments || Link || E-Mail|| [6458 views] Top|| File under:
India-Pakistan
Kidnapped men recovered from Dasht
[Pak Daily Times] Meharullah Magsi, who daughter was killed in Quetta

kaboom

, his driver and a guard who were kidnapped from the area of Dasht have been recovered. Mastung Deputy Commissioner Meshrab Shah said that an operation was carried out for the recovery of the three men and tribal nobles were also contacted in this regard. The kidnappers fled from the scene leaving their captives in the deserted area of Dasht. Mehrullah Magsi was kidnapped when he was going to Quetta from Jhal Magsi to receive the body of his daughter Sonam Magsi who was killed in Quetta bus

kaboom

. He is also the relative of former Balochistan


...the Pak province bordering Kandahar and Uruzgun provinces in Afghanistan and Sistan Baluchistan in Iran. Its native Baloch propulation is being displaced by Pashtuns and Punjabis and they aren't happy about it...


governor Nawab Zulfiqar Magsi.
Posted by: Fred || 06/19/2013 00:00 || Comments || Link || E-Mail|| [6458 views] Top|| File under: Lashkar e-Jhangvi
India border firing injures woman
[Pak Daily Times] A Pakistani woman was injured on Tuesday when Indian troops fired across the disputed border in the Himalayan region of Kashmir, Pakistan's military said. The incident took place in the Karela area, near Kotli town, along the Line of Control (LoC) separating the Indian and Pakistani-controlled sectors.
Posted by: Fred || 06/19/2013 00:00 || Comments || Link || E-Mail|| [6457 views] Top|| File under: Govt of Pakistan
Nine suspects held in raids
[Pak Daily Times] Law enforcers on Tuesday claimed to have apprehended around nine suspects in separate targeted raids across the city.

Crime Investigation Department (CID) nabbed
... anything you say can and will be used against you, whether you say it or not...
four alleged suspects among political worker and gang war leader from Shershah and Mauripur.

CID police conducted a raid in Shershah and managed to arrest two alleged suspects Sabir Baig and Zahid Hussain and recovered two TT pistols and four hand grenade from their possession.

The officials said Sabir belonged to a political party while Zahid was affiliated with a gangwar. The officials further informed that accused were involved in

murder

of at least eight people. They were shifted to undisclosed location for interrogation.

Elsewhere, CID police nabbed two street criminals Abdul Jabbar and Mukhtar during targeted raid at Maripur. The case has been registered against them, the officials added.

Separately, Shahra-e-Noor Jahan police apprehended three street criminals from Pahar Ganj area of Nazimabad.

Police officials said they conducted a targeted raid on a tip-off about the presence of criminal elements. As soon as police arrived at the site, criminals opened fire on them and an exchange of fire ensued. However after retaliation from the police, three accused Tahir Gul, Farooq Shah and Amir were arrested while their other companions Naseem, Yousuf and Imran managed to escape under the cover of

gun sex

. Police also claimed to have recovered three TT pistols, a snatched

cycle of violence

and three cell phones from their custody.

Meanwhile,


...back at the mall, Clarissa suddenly spied Mr. Bartlett at the checkout counter. He was buying Grecian Formula!...


two suspects Munawar and Raja were taken into custody after brief encounter with police in Banaras area of Orangi Town. The officials also recovered weapon, looted amount and snatch motorbike from their possession.
Posted by: Fred || 06/19/2013 00:00 || Comments || Link || E-Mail|| [6460 views] Top|| File under:
Bomb hurled outside ex-MPA's house
[Pak Daily Times] Unidentified men threw a bomb outside the house of former MPA Alamgir Khalil, however no loss of life was reported.

The

myrmidon

s hurled the bomb outside the former MPA's house at midnight in the Pushtakhara vicinity. The ensuing

kaboom

partially damaged the main gate of the hosue.

However,


those who apply themselves too closely to little things often become incapable of great things...


no causalities were reported. Police cordoned off the area,

started the paperwork but haven't done much else

and has started a search for the culprits.

It is noteworthy that

faceless myrmidons

had targeted the MPA's car some time back.
Posted by: Fred || 06/19/2013 00:00 || Comments || Link || E-Mail|| [6457 views] Top|| File under: TTP
Mardan suicide blast kills MPA, 34 others
[Pak Daily Times] A suicide bombing at a funeral in Mardan on Tuesday killed at least 35 people, including a Khyber Pakhtunkhwa Assembly member, and injured dozens, police said, the deadliest attack to hit the country in more than three months.
An additional 17 added to yesterday' corpse count...
The attack in Shergarh town in Mardan District came during funeral prayers for the owner of a local fuel station. Police said the politician appeared to be the target of the blast, which highlights the security challenges facing the new government of Prime Minister Nawaz Sharif. Newly-elected independent member of Khyber Pakhtunkhwa Assembly Imran Mohmand was among the 35 people killed in the suicide attack, a government minister confirmed.

The provincial government spokesman Shaukat Yousafzai confirmed the killing of the MPA and that he was the target of the attack. "I have information from police that MPA Imran Mohmand is among those killed in the attack in Shergarh town in Mardan district," he told Daily Times. A local police official, Jaffer Khan, said, "The bomber came on foot and blew himself up near Imran Khan Mohmand, who seems to have been the target."

As the funeral prayers ended, a big explosion took place, a survivor of the attack said. He told media in Mardan that around 800 people were attending the funeral of Haji Abdullah, who was gunned down on Monday. A large number of people and elected parliamentarians were also present during the funeral. The Khyber Pakhtunkhwa government has announced cash compensation for those killed and injured in the deadly suicide blast. Heirs of those killed in the blast would be given Rs 300,000 and the injured will get Rs100,000. Imran Mohmand was elected as an independent MPA from PK-27 constituency in Mardan District. He is the second Khyber Pakhtunkhwa Assembly MPA who has fallen victim to terrorism since the Pakistan Tehreek-e-Insaf took power in the province on May 30.

Earlier, another PTI MPA, Fareed Khan, was gunned down in Hangu bazaar on June 4. "He was under threat and his office was attacked during election campaign," Shaukat Yousafzai said, adding that the provincial government had provided him with policemen for security, besides he had his personal guards. Shergarh borders Malakand region where the Taliban-linked militancy had wrecked havoc before the military was ordered to restore the state's writ in 2009. Mardan DIG Jaffar Khan said initial investigation revealed a suicide bomber struck the funeral. No group has claimed responsibility for the attack yet. However, local police suspect the Taliban militants hand in the attack who security sources believe hold sway in Mardan District since Taliban were ousted from strongholds in Swat district.
Posted by: Fred || 06/19/2013 00:00 || Comments || Link || E-Mail|| [6457 views] Top|| File under: TTP
Iraq
Suicide bombers target Baghdad mosque, 26 dead
Two suicide bombers blew themselves up inside and near a Shiite mosque in Baghdad on Tuesday, killing 26 people and wounding 55, Iraqi officials said. Two police officers said the first bomber detonated his explosives at a security checkpoint near the mosque in Baghdad's northern Qahira neighborhood in an apparent attempt to distract the authorities. The district is a middle-class, Shiite-majority neighborhood.

Amid the commotion, a second bomber slipped into the mosque and blew himself up while worshippers were performing midday prayers, according to police.

Most of the casualties were among students from a nearby Imam al-Sadiq University for Islamic Studies. Police officials said the university's Shiite students usually perform their midday prayers in the targeted mosque.

A medic in a nearby hospital confirmed the casualties.
Posted by: Steve White || 06/19/2013 00:00 || Comments || Link || E-Mail|| [6457 views] Top|| File under:
Southeast Asia
Communist Rebels Kidnap Five Philippine Soldiers
[An Nahar] Communist

gunnies

wearing military uniforms

kidnapped

five soldiers in the southern Philippines, in the latest of a series of violent acts following the collapse of peace talks, authorities said Tuesday.

The New People's Army guerrillas set up a roadblock on the outskirts of Davao City on Monday and seized the five soldiers as they were passing through on

cycle of violence

s, said military

front man

Colonel Ramon Zagala.

He condemned the abduction, saying the soldiers were unarmed, in civilian clothes and on their way to buy supplies for a community feeding program when they were seized.

"Their objective is... to try to project power, to sow fear. You are sending a clear message to the community: the people who you think can help you.. this is what we can do with them," he told Agence

La Belle France

Presse.

The NPA has been waging a 44-year-old Maoist armed campaign that has claimed at least 30,000 lives. The military estimates the NPA has about 4,000 fighters.

The government had been hoping to sign a pact to end the rebellion before President Benigno Aquino ended his six-year term in 2016. But the government said in April that peace talks had collapsed.

Davao, the biggest city on the southern island of Mindanao, has long been a hotbed of communist insurgency.

Posted by: Fred || 06/19/2013 00:00 || Comments || Link || E-Mail|| [6458 views] Top|| File under: Commies
Soldier, retired serviceman killed in southern Thailand
A soldier was killed in a bomb attack and a retired sergeant major was gunned down in Pattani province yesterday.

In Mayo district, a roadside bomb went off at around 7:45 a.m. when soldiers providing security for teachers were on patrol. The blast injured Sgt Muhammad Wattanabamrung and Sgt Bakkrim Arsae, as well as a six-year-old girl who was sitting inside her home. They were taken to a local hospital, where Sgt Muhammad was later pronounced dead.

In Nong Chik district, a retired sergeant major was killed in a drive-by shooting. Witnesses said they saw a gunman on a motorcycle shoot Sgt Maj Pradit Sangsorn, 70. The victim was riding his motorcycle to get groceries. The gunman fled after the shooting.

Meanwhile, in Yala province, a bomb attack injured a soldier, two volunteer rangers and a six-year-old girl yesterday. The bomb exploded at around 8:40 a.m. at a roadside shack in Raman district when a security team providing protection for teachers stopped to rest. The explosion wounded three members of the team.

In Narathiwat province, a bomb tore up a roadside bus stop, but there were no casualties.
Posted by: ryuge || 06/19/2013 00:00 || Comments || Link || E-Mail|| [6457 views] Top|| File under:
Syria-Lebanon-Iran
Italian Killed Fighting alongside Rebels in Syria
[An Nahar] A young Italian who was under investigation in

Italia

for terrorist recruitment has been killed fighting alongside rebels in Syria, according to Italian media reports on Tuesday.

Giuliano Ibrahim Delnevo, a 23- or 24-year-old from Genoa in northern

Italia

, was identified thanks to an Italian passport recovered from his body, the reports said.

Delnevo, who converted to Islam in 2008 and took the name Ibrahim, had been under investigation for terrorist recruitment according to Genoa prosecutor Michele Di Lecce, cited by La Repubblica daily on its website.

According to the Corriere della Sera newspaper, Delnevo crossed into Syria in 2012 from Turkey and joined rebels seeking to topple Syrian Hereditary President-for-Life Bashir Pencilneck al-Assad


Before going into the family business Pencilneck was an eye doctor. If he'd stuck with it he'd have had a good practice by now...


.
Posted by: Fred || 06/19/2013 00:00 || Comments || Link || E-Mail|| [6458 views] Top|| File under: al-Nusra
Rockets Fired from Syria Hit Brital, Taybeh Valley
[An Nahar] Two rockets fired from Syrian territory hit on Tuesday the eastern region of Bekaa, a security source told Agence

La Belle France

Presse.

"Two rockets landed in the Brital countryside and the nearby Taybeh valley," the source said on condition of anonymity. There were no immediate reports of casualties or damages.

Meanwhile,


...back at the Alamo, Davy was counting their remaining cannon balls and not liking the results...


the state-run National News Agency said the detonation noise heard in the region resulted from the

kaboom

of a stone-crushing plant, denying that rockets were fired from Syria.

Tension along the Syrian-Lebanese border has soared in recent weeks, ever since Hizbullah aided the Damascus regime of
Hereditary President-for-Life Bashir Pencilneck al-Assad


Despoiler of Deraa...


to take down

Death Eater

bastion Qusayr in central Syria.

Frequent fire has hit Hizbullah bastions in eastern

Leb

, while the Syrian army has for several months fired on areas that back the anti-Assad revolt.

Posted by: Fred || 06/19/2013 00:00 || Comments || Link || E-Mail|| [6457 views] Top|| File under: Hezbollah
1 Dead, 4 Hurt as Asir Supporters, Resistance Brigades Clash in Abra
[An Nahar] Clashes erupted on Tuesday afternoon between supporters of Islamist

holy man

Sheikh Ahmed al-Asir and members of the Hizbullah-affiliated Resistance Brigades in the Sidon neighborhood of Abra, leaving at least one person dead and four others

maimed

.

Voice of

Leb

radio (93.3) said the fighting broke out between Asir supporters and "Mahmoud al-Sous' group, which belongs to

the Resistance

Brigades."

"Several people were killed and

maimed

in the clash that erupted in the town of Abra, east of Sidon. One of the dead was identified as Mohammed Hashisho and four other people were

maimed

," state-run National News agency reported.

Media reports said rocket-propelled grenades (RPGs) were used in the

festivities

as Voice of

Leb

(93.3) said a mortar shell was fired.

Meanwhile,


...back at the Council of Boskone, Helmuth had turned a paler shade of blue. Star-A-Star had struck again...


al-Jadeed television said "masked

gunnies

deployed across Abra as residents fled the area," adding that "

gunnies

loyal to Sheikh al-Asir are trying to storm apartments belonging to Hizbullah in Sidon's Abra."

MTV also said masked

gunnies

and snipers deployed heavily on the rooftops of buildings in Abra and that the army was shooting back at the sources of gunfire.

"Things have returned to normal and traffic resumed in Sidon as the army deployed in the streets," al-Manar television reported in the evening.

The Army Command had issued an ultimatum to "all

gunnies

in Sidon to immediately withdraw from the streets," warning that troops "will open fire on any gunman and will shoot back at the sources of gunfire."

Sources told Future TV that "an agreement on a ceasefire in Abra has been reached and the army started deploying in the region."

"Reports said an agreement sponsored by Sidon's mufti Sheikh Salim Sousan was reached with Sheikh al-Asir to withdraw

gunnies

from Abra," al-Jadeed said.

Later, Asir told LBCI: "We give a deadline until Monday to evacuate Hizbullah's apartments in Abra."

OTV had reported earlier that "Hizbullah has committed itself not to advance towards the rival positions in Sidon until the moment and any other claims are untrue."

"Hizbullah is keen on pacification but will not allow any change on the ground in Sidon and the neighboring villages," sources told OTV.

Earlier on Tuesday, LBCI television said unknown individuals intercepted a van belonging to a water supply company owned by Asir's brother in al-Qayaa in northern Sidon.

"As the driver and his assistant were distributing water in the al-Qayaa area, a group assaulted them, forcing them to escape from the car which collided into a wall," LBCI added.

Asir's supporters said the attackers belong to the Resistance Brigades.

Voice of

Leb

said Asir had vowed not to stay silent over the "criminal act" against his brother.

Posted by: Fred || 06/19/2013 00:00 || Comments || Link || E-Mail|| [6458 views] Top|| File under: Hezbollah
Army Intelligence Arrests Jordanian Extremist Funding Syrian Rebels
[An Nahar] A Jordanian with alleged an

krazed killer

jihadist group has admitted to the Lebanese Army intelligence that he provided military assistance to Syrian

gang

s via

Leb

.

According to al-Akhbar newspaper, 43-year-old Mahmoud S. was jugged
Drop the heater, Studs, or you're hist'try!
10 days ago in in the Bekaa district of Baalbek in his possession a fake identification card for a Paleostinian man called Ahmed Hujeir.

The Jordanian man "proudly" admitted, without any pressure, that he is funding Islamist jihadist groups, al-Akhbar report said.

"The detainee acknowledge during interrogations that he received $2,200,000 from an official in the Qatari

Red Islamic Thingy

Khaled Diab to hand it over to a Lebanese Sheikh identified as A. A.," the report said.

The newspaper reported that the Lebanese Shiekh resides in the town of Ber Elias in Bekaa and is a member of an association known as "

Moslem

s Without Borders."

The suspect allegedly bought 30 RPGs and 300 rockets that were smuggled into Syria through a Syrian man.

The report added that the Jordanian man "bought 100 Kalashnikov and ammunition from

Ein el-Hellhole

Paleostinian Refugee camp (near the port city of Sidon) at the cost of $40,000."

The suspect reportedly paid a sum of money to a well-known Salafist Sheikh, who hails from the northern city of Tripoli


...a confusing city, one end of which is located in Lebanon and the other end of which is the capital of Libya. Its chief distinction is being mentioned in the Marine Hymn...


, to push his supporters to continue their battle against the Alawite Jabal Mohsen.

The detainee, according to al-Akhbar, that at the beginning of the turmoil in Syria in March 2011 he decided to "aid the Syria rebels."

The report pointed out that the suspect was referred to the military court.
Posted by: Fred || 06/19/2013 00:00 || Comments || Link || E-Mail|| [6457 views] Top|| File under:
Deadly car bomb hits soldiers near Damascus
A car bomb killed an undetermined number of soldiers and wounded at least 20 others late Sunday at an army checkpoint near a military airport in Damascus, the Syrian Observatory for Human Rights said.

"There are at least 20 soldiers wounded, there are also some dead but we don't know how many," said the Observatory.

The explosion, close to the Mazzeh military airport in the western suburbs of Damascus, was heard in several neighbourhoods in the capital and flames were visible from a distance, the Britain-based group said.

Director of the Observatory, Rami Abdel Rahman, said the airport was as big as the capital's international airport and was used by President Bashar Al Assad and other senior figures in his regime. The military airport is guarded by the army's elite Fourth Division, which is responsible for security in and around Damascus. It is led by Assad's brother Maher Al Assad.

The last attack in the capital was on Tuesday, when twin suicide bombers targeted a police station in the city centre killing at least 14 people and wounding more than 30 others.
Posted by: Steve White || 06/19/2013 00:00 || Comments || Link || E-Mail|| [6457 views] Top|| File under:
Who's in the News
43
[untagged]
6
Govt of Pakistan
4
Hezbollah
3
Commies
2
Arab Spring
2
TTP
1
al-Nusra
1
al-Qaeda
1
Islamic Jihad
1
Lashkar e-Jhangvi
1
Salafists
1
Taliban
1
Govt of Syria
1
al-Qaeda in North Africa
1
al-Qaeda in Pakistan
1
Boko Haram
Bookmark
E-Mail Me
The Classics
The O Club
Rantburg Store
The Bloids
The Never-ending Story
Thugburg
Gulf War I
The Way We Were
Bio
Merry-Go-Blog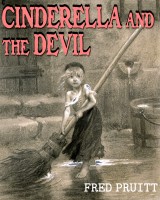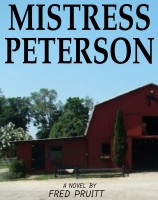 On Sale now!


A multi-volume chronology and reference guide set detailing three years of the Mexican Drug War between 2010 and 2012.

Rantburg.com and borderlandbeat.com correspondent and author Chris Covert presents his first non-fiction work detailing the drug and gang related violence in Mexico.

Chris gives us Mexican press dispatches of drug and gang war violence over three years, presented in a multi volume set intended to chronicle the death, violence and mayhem which has dominated Mexico for six years.
Click here for more information


Meet the Mods
In no particular order...


Steve White
Seafarious
Pappy
lotp
Scooter McGruder
john frum
tu3031
badanov
sherry
ryuge
GolfBravoUSMC
Bright Pebbles
trailing wife
Gloria
Fred
Besoeker
Glenmore
Frank G
3dc
Skidmark
Alaska Paul



Better than the average link...



Rantburg was assembled from recycled algorithms in the United States of America. No trees were destroyed in the production of this weblog. We did hurt some, though. Sorry.
34.239.160.86

Help keep the Burg running! Paypal: