Afghanistan
Afghan, Pakistani Extremists Result from Pakistan Havens: Karzai
[Tolo]

Afghanistan's Caped President

Hamid Maybe I'll join the Taliban Karzai
... A former Baltimore restaurateur, now 12th and current President of Afghanistan, displacing the legitimate president Rabbani in December 2004. He was installed as the dominant political figure after the removal of the Taliban regime in late 2001 in a vain attempt to put a Pashtun face on the successor state to the Taliban. After the 2004 presidential election, he was declared president regardless of what the actual vote count was. He won a second, even more dubious, five-year-term after the 2009 presidential election. His grip on reality has been slipping steadily since around 2007, probably from heavy drug use...
on Thursday blamed Pakistain for the

cut-throats

in both countries, saying that it doesn't bring any benefits to Pakistain to continue to allow the

bully boy

s.

"The Pak officials should realise this, that any deal, any presence of either Afghan or Pak Taliban is the result of the existence of

Death Eater

s' safe havens in Pakistain," he said at a joint

presser

with visiting NATO


...the North Atlantic Treaty Organization. A cautionary tale of cost-benefit analysis....


chief Andres Fogh Rasmussen in Kabul.

Karzai said that unless there was mutual and honest cooperation between the two countries to eradicate the existence of such havens, it will have a negative impact on both.

The NATO chief in his address emphasised the continued support of the alliance for Afghanistan and called the green-on-blue or insider attacks a challenge, but one which cannot destroy the relations between the Afghan and foreign forces.

"We all know that there are still challenges, they include the insider attacks. This is a threat that our forces face and so do yours, and it's a common threat and we are dealing with it together. Let me make it clear, the enemies of Afghanistan may change their tactics but they may not succeed, they may not undermine the trust we have built over the years and across this country, they will not divide us from our Afghan partners and friends and they will not divert us from our mission, our strategy and our timeline," Rasmussen said.

"The Afghan people can be proud that next year your forces will be in the lead for the security across the country, the year after that you will held presidential elections," he added.

Karzai agreed that the insider attacks would not affect the bilateral relations.

"These attacks are tragic. I don't want to talk about the reasons of these attacks, we are working together with our NATO allies on it. These attacks will not harm the timetable for withdrawal of foreign forces and our mutual respect," Karzai said.

Rasmussen reiterated the NATO aim to have a non-combat presence of foreign forces in Afghanistan after 2014 in a training and advisory role.

"As far as NATO is concerned, we have decided at the NATO summit in Chicago and decided together with the Afghan government that we are prepared to establish a training mission after 2014. So, when our Isaf mission comes to an end it will be followed by a continued presence, not a combat mission but a training mission so that we can train, assist and give advice to

Afghan cops

. We are committed to continuing that cooperation with the

Afghan cops

," he said.

Afghan analysts have previously told TOLOnews that the continued support of the international community in Afghanistan will save the country from the threats it may have otherwise faced after 2014 without the NATO presence.
Posted by: trailing wife || 10/21/2012 00:00 || Comments || Link || E-Mail|| [6476 views] Top|| File under:
Africa Horn
Separatist group told to surrender or face arrest
[Pak Daily Times] Kenya on Saturday told members of a separatist group to surrender or face arrest as the east African country intensified a crackdown on the movement ahead of an election next year.

The Mombasa Republican Council's (MRC) campaign for the secession of Kenya's Indian Ocean coastal strip, a tourist hotspot and trade hub, is just one of many concerns ahead of the March election, the first since the 2007 vote after which some 1,200 people were killed and thousands were displaced.

"I am asking all MRC officials and members who are still out there to surrender voluntarily and also surrender their weapons this weekend," Coast province commissioner Samuel Kielele said at a gathering for national day celebrations in Mombasa.

"We know them and we will go for them if they don't heed this call. We will go for them and arrest them," he said.

President Mwai Kibaki also said his government would take decisive action against those who "issued threats of secession or those who threaten our security".
Posted by: Fred || 10/21/2012 00:00 || Comments || Link || E-Mail|| [6466 views] Top|| File under:
Africa North
New FJP leader in Egypt calls for Sharia law
Saad al-Katatny was elected chairman of the Egyptian Muslim Brotherhood's political wing, the Freedom and Justice Party, Egyptian media reported Friday. He beat out FJP's acting leader Essam al- Erian in a vote that took place October 6. The FJP is Egypt's largest political party, currently occupying 47 percent of all seats in the country's lower house of parliament.

Katatny hailed his election as "a first step" towards achieving the goals of the FJP, according to Egypt's Al-Ahram newspaper. In this respect, Katatny was quoted as saying that "The Muslim Brotherhood established the [FJP] to represent the Brotherhood's political project, which, in the end, will be a wise government that will institute Islamic Shari'a law."

Egyptian President Mohamed Morsi earlier this year ran for office on the FJP ticket. However, he resigned from the party immediately after being elected.

Last week Egyptian Muslim Brotherhood spiritual leader Muhammad Badie called on Muslims worldwide to liberate Jerusalem by means of jihad. According to AFP, in his weekly message to supporters, Badie asserted that "The jihad for the recovery of Jerusalem is a duty for all Muslims," stressing that the city's conquest "will not be done through negotiations or at the United Nations."

The Brotherhood's Supreme Guide previously vowed that if the Muslim Brotherhood ever rose to power in Egypt, it would work to sever relations with Israel. "We are certainly not happy with the illegitimate marriage between Cairo and Tel Aviv," he said. "Once we rise to power we will change many things in Egypt's policy, starting with the country's relations with Israel which have caused us great harm."

In response to Badie's latest call for jihad against Israel, The Simon Wiesenthal Center urged US President Barack Obama to sever all contacts with the Muslim Brotherhood until the threat is withdrawn.

In a joint statement, Rabbis Marvin Hier and Abraham Cooper, founder and dean, and associate dean of the center – respectively – denounced Badie, saying his "rant confirms our long held view that Egypt's Muslim Brotherhood is the most dangerous anti- Semitic organization in the world today."

They called on "President Obama to condemn the rhetoric and cut off all official and unofficial US contacts with the Muslim Brotherhood until they desist from their hate and warmongering."
Posted by: Steve White || 10/21/2012 11:28 || Comments || Link || E-Mail|| [6504 views] Top|| File under:
Caribbean-Latin America
Map of the Mexican Drug War
Hard to dispute the data BBC presents. Includes senior Mexican narco leaders for each major organization. As expected, it's a mess...
Posted by: badanov || 10/21/2012 00:00 || Comments || Link || E-Mail|| [6474 views] Top|| File under:
Home Front: Politix
Anti-Muslim Filmmaker Still Detained: Court date Nov 9
Nakoula Basseley Nakoula, the 55-year-old filmmaker responsible for the anti-Muslim video that President Barack Obama, Secretary of State Hillary Clinton, and U.N. Ambassador Susan Rice initially and wrongly blamed for inciting the deadly terrorist attack on the U.S. diplomatic mission in Benghazi, is still being held at the Los Angeles Metropolitan Detention Center (MDC) without bond.

It has been almost one month since Mr. Nakoula was arrested for allegedly violating the terms of his probation for a 2010 bank-fraud conviction. According to reports, under his probation, Mr. Nakoula was prohibited from using computers and the internet without supervision.

According to ABC News:

Nakoula had met with federal probation officers on Sept. 14 about whether his involvement in the film violated the terms of his probation, which barred him from accessing the internet without prior approval and from using any name other than his legal name.

Nakoula told authorities he was involved in the film and asked law enforcement for help in regards to death threats he received since the film surfaced online.

"Nakoula was ordered detained -- held without bond -- by a federal judge, who determined he posed a flight risk," said Thom Mrozek of the U.S. Attorney's Office for the Central District of California.

Mr. Nakoula's next court date is on November 9, three days after the presidential election.

In the meantime, while the Obama administration passes blame around over who dropped the ball with the attack in Benghazi, Mr. Nakoula remains locked up and muzzled in a Los Angeles detention center until after the ballots for president are counted on November 6.
Posted by: Sherry || 10/21/2012 13:14 || Comments || Link || E-Mail|| [6474 views] Top|| File under:
Home Front: WoT
Iran Rejects Man's U.S. Assassination Plot Guilty Plea
[An Nahar] Iran's foreign ministry on Saturday rejected a guilty plea by an Iranian-American man that he conspired with Iranian officials to kill the Saudi ambassador in Washington.

Manssor Arbabsiar pleaded guilty on Wednesday at the New York federal court to attempting to hire a Mexican

narco gang

for $1.5 million to blow up the Saudi envoy in a restaurant he frequented in Washington.

But Iran's foreign ministry questioned the plea and rejected the notion that "any Iranian organization" had any role in the plot.

"Pleading guilty after initial denial and a year (

in jug

) is a sign of psychological pressure and the abnormal situation of U.S. jails and solitary confinement there," its

front man

Ramin Mehmanparast said in a statement reported by the state broadcaster's website.

"This ridiculous scenario was designed by American officials a year ago while the man placed in long-term storage
Youse'll never take me alive coppers!... [BANG!]... Ow!... I quit!
denied all charges. Some (non-American) officials and political pundits have said it is unreal and likened it to a Hollywood scenario," he said.

Mehmanparast also condemned what he called "the misuse of the judicial system and designing absurd and baseless plots in the current political state in the U.S.," without elaborating.

The claim that Iranian officials were involved in the plot was made in October last year, and the United States said it traced the supposed plan to the Quds Force, a special operations unit of Iran's Revolutionary Guards.

Posted by: Fred || 10/21/2012 00:00 || Comments || Link || E-Mail|| [6468 views] Top|| File under: Govt of Iran
Could U.S. Military Have Helped During Libya Attack?
Sharyl Attkisson is a CBS News investigative correspondent based in Washington. She has been very "visible," including a book, with Fast and Furious. It was Ms. Attkisson that David Codrea and Mike Vanderboegh went to with the info they had about Fast and Furious and broke the case open.

Yes, this aired on CBS -- watch the vid.....coming out after we learn, Panetta won't let his generals and admirals talk to Congress...

Oh what a tangled web we weave,when first we practice to deceive! Sir Walter Scott,


Some lawmakers are asking why U.S. military help from outside Libya didn't arrive as terrorists battered more than 30 Americans over the course of more than seven hours. The assault was launched by an armed mob of dozens that torched buildings and used rocket propelled grenades, mortars and AK-47 rifles.

CBS News has been told that, hours after the attack began, an unmanned Predator drone was sent over the U.S. mission in Benghazi, and that the drone and other reconnaissance aircraft apparently observed the final hours of the protracted battle.

The State Department, White House and Pentagon declined to say what military options were available. A White House official told CBS News that, at the start of the attack, Chairman of the Joint Chiefs Martin Dempsey and Defense Secretary Leon Panetta "looked at available options, and the ones we exercised had our military forces arrive in less than 24 hours, well ahead of timelines laid out in established policies."

But it was too late to help the Americans in Benghazi. The ambassador and three others were dead.


A White House official told CBS News that a "small group of reinforcements" was sent from Tripoli to Benghazi, but declined to say how many or what time they arrived.

The Pentagon says it did move a team of special operators from central Europe to the large Naval Air Station in Sigonella, Italy, but gave no other details. Sigonella is just an hour's flight from Libya. Other nearby bases include Aviano and Souda Bay. Military sources tell CBS News that resources at the three bases include fighter jets and Specter AC-130 gunships, which the sources say can be extremely effective in flying in and buzzing a crowd to disperse it.

Rick Nelson, a senior fellow at the Center for Strategic and International Studies and a former Navy pilot who worked in counter-terrorism, says such missions can be very risky. "A lot can go well, right, as we saw with the bin Laden raid. It was a very successful event," he says. "But also, when there are high risk activities like this. a lot can go wrong, as we saw with the Iranian hostage rescue decades ago."

Add to the controversy the fact that the last two Americans didn't die until more than six hours into the attack, and the question of U.S. military help becomes very important.

Sending the military into another country can be a sensitive and delicate decision. CBS News has been told Secretary of State Hillary Clinton did seek clearances from Libya to fly in their airspace, but the administration won't say anything further about what was said or decided on that front.


As they say, "Watch the vid"
Posted by: Sherry || 10/21/2012 00:00 || Comments || Link || E-Mail|| [6502 views] Top|| File under:
India-Pakistan
'Pak Army fully equipped to combat any aggressor'
[Pak Daily Times]
Chairman Joint Chiefs of Staff Committee (CJCSC) General Khalid Shameem Wynne on Saturday said that fully equipped armed forces of Pakistain are vigilant to combat any war front whenever imposed internally and externally.

Addressing the passing out parade of 126 PMA long course, he said the nation has been subjected to a new form of war with dangerous consequence for its liberty and independence.

"We must prove to the world that we are a resilient nation and cannot be undermined by

jihad boy

s," he added.

Pakistain, he said, is a peace loving country and "we want to promote international peace as it is an assurance of our own internal stability".
Posted by: Fred || 10/21/2012 00:00 || Comments || Link || E-Mail|| [6470 views] Top|| File under: Govt of Pakistan
Pakistan to make decision on NWA operation: US
[Pak Daily Times] A senior US diplomat on Saturday denied his visit to Pakistain was to push for a military offensive in the restive border region of North
Wazoo. He said it was up to Pakistain to take any decision on the matter.

"No, I am here to continue the conversation we have been having with Pak leaders over the past several months," US special envoy for Afghanistan and Pakistain Marc Grossman said in a talk show on state-run Pakistain Television.

"On (the) particular question of North Waziristan (offensive) or any other question, that is the decision for the government of Pakistain and solely for the government of Pakistain," he said.

Grossman, who arrived in Islamabad on Saturday for talks with political and military leaders, had been asked if his visit was aimed at pushing Pakistain to carry out a military operation in North Waziristan.

The envoy, however, declined to comment on the issue of US drone strikes, saying "it is not a topic of conversation for me". "What I would like to say is that Paks and Americans can stand up together and declare the end of al Qaeda in this region. That would be a great joint strategic effort and that I hope will come soon."

Islamabad and Washington have been seeking to patch up their fractious relationship in recent months, with Pakistain allowing the reopening of the NATO


...the North Atlantic Treaty Organization. A cautionary tale of cost-benefit analysis....


supply route to Afghanistan, after a series of crises in 2011 saw ties between the "war on terror" allies plunge. But the attacks by unmanned US aircraft remain contentious and are deeply unpopular in Pakistain.

The US diplomat said the relationship between the two countries was "certainly back on track if you compare it with last year".

"What draws our countries together in this multi-faceted relationship is the fact that we are both victims of terrorism," which is a scourge and "let us fight it together".
Posted by: Fred || 10/21/2012 00:00 || Comments || Link || E-Mail|| [6499 views] Top|| File under: Govt of Pakistan
"Hero's reception" awaits Pakistani teen back home
But the Taliban still have her in their sights. It will be interesting to see what she and her parents decide.

Malala Yousafzai, the Pak 15-year-old shot by the Taliban for advocating for education for females, has come out of her coma and was able to stand Friday, in her hospital room in England.

She was described as looking bright and alert. Word of that set off celebrations in Pakistain.

The daughter of the late Pak leader Benazir Bhutto


... 11th Prime Minister of Pakistain in two non-consecutive terms from 1988 until 1990 and 1993 until 1996. She was the daughter of Zulfikar Ali Bhutto, founder of the Pakistain People's Party, who was murdered at the instigation of General Ayub Khan. She was murdered in her turn by person or persons unknown while campaigning in late 2007. Suspects include, to note just a few, Baitullah Mehsud, General Pervez Musharraf, the ISI, al-Qaeda in Pakistain, and her husband, Asif Ali Zardari, who shows remarkably little curiosity about who done her in...


tweeted, "Miracles of today! Malala able to stand."

Malala's story "really has galvanized both that country and the world," says Gayle Lemmon, deputy director of the Women and Policy program of the Council on Foreign Relations and author of the best-seller on life under the Taliban, "The Dressmaker of Khair Khana."

"She's a symbol of so many other

maidens of tender years

you never meet who brave danger, acid attacks, the threat of poisoning every day just for the simple act of going into a classroom and sitting and learning," Lemmon continued. "You may able to shoot a 15-year-old girl but you can't kill an idea, and I think she has become only more powerful, a symbol of the fight to go to school every day."

Lemmon told "CBS This Morning: Saturday" co-hosts she doesn't expect Malala to cower in the face of Taliban threats to kill her. "Look," Lemmon said, "if they threatened her and she didn't give up before they shot her, you can imagine that, after they shot her, she's not going to be quiet. She said in 2009 that 'they cannot stop me.' And I cannot imagine now, that the word has actually been forced to pay attention to the fight of these brave

maidens of tender years

, who have really been armed only with backpacks in their struggle to go to school, that shoe' going to back down now."

When Malala returns home, after a long recovery and rehabilitation in England, "I think she will be greeted with a hero's reception because, really, there are so many young women who have the same story," Lemmon said. "You know, they fight all the time -- with the support of their fathers, just as Mala did. And yet, almost no one pays attention to their struggle until something this extreme and this awful really forces the world to pay attention to these homegrown role models.

"I have spent years interviewing women who braved real personal danger to set up living room classrooms and girls who braved their familys' security just to sit there. And a lot of times I'm asked, 'Is this a Western import or a foreign import?' The truth is, even when the world forgets these girls, they fight themselves for the right to go to stool. And I think what Mala's story has done is made it impossible to look away and impossible to forget about these girls' struggle."

Posted by: Fred || 10/21/2012 00:00 || Comments || Link || E-Mail|| [6484 views] Top|| File under: Govt of Pakistan
Nuggets From The Urdu Press
Bharat eternal foe!
Quoted in Nawa-e-Waqt Chief Editor Majid Nizami stated that India was Pakistain's eternal foe and as long as India existed every day in the life of Pakistain will be Defence Day. India was conspiring to deprive Pakistain of water and will remain illegally in occupation of

Kashmire

, he said.

DPC's APC snubbed
Reported in Dunya the

cleric

al-jihadi leaders of Defence of Pakistain Council (DPC) were snubbed by opposition parties when they refused to attend an All Parties Conference (APC) to highlight Pakistain's protest at the government's efforts to normalise relations with India.
Nawaz Sharif


... served two non-consecutive terms as prime minister, heads the Pakistain Moslem League (Nawaz). Noted for his spectacular corruption, the 1998 Pak nuclear test, border war with India, and for being tossed by General Musharraf...


rejected the APC because he wanted friendship with India. Imran Khan
... aka Taliban Khan, who ain't the sharpest bulb on the national tree...
said DPC represented Taliban but DPC head Maulana Samiul Haq
...the Godfather of the Taliban, leader of his own faction of the JUI. Known as Mullah Sandwich for his habit of having two young boys at a time...
said the political parties refused because they did not want to offend America.

ANP and Musharraf
Writing in Dunya Wakil Anjum stated that in 2002 ANP leader Ajmal Khatak was asked by Musharraf to join in his new project of reviving democracy in return for giving him a special office; but when Khatak asked Isfandyar Wali he got a cold no as answer.

Swati bears false witness
Daily Express reported that Azam Swati of PTI had accused former Haj minister Hamid Saeed Kazmi of corruption but could not prove it at the Supreme Court. Swati said Kazmi had got bail because the proofs presented at the Court did not prove him corrupt, but the case was still on. Kazmi said that Supreme Court had rebuked Swati for swearing on the Koran falsely and had called him 'drama-baz'.

India took Pakistain apart!
Famous columnist Abdul Qadir Hasan wrote in Express that there was a time when India was careful about Pakistain and was not given to act impertinent (nakhray) because Pakistain governments were able to challenge it (aankh dikhana). But now after pulling Pakistain apart in 1970 India had made Pakistain a subordinate state. But after the breakup, Pakistain showed toughness and tested a nuclear device which killed the pride of Hindus. General Zia would have conquered India through warriors injected into

Kashmire

but America appeared on the scene and saved India.

Imran should have employed Major Amir!
Famous

news hound

Rauf Klassra wrote in Dunya that Major Amir was a great name in the world of intelligence and became known for his role in Operation Midnight Jackals


...which adventure resulted in President Zardari's sobriquet "Mr. Ten Percent"...

against the government he served, after which he was tried for treason. He suffered imprisonment along with his children during the Musharraf era. Major Amir was full of anecdotes that will not bore anyone. It was a wonder that he was consulted by both Zardari and Nawaz Sharif. Columnist Haroon Rasheed had once sighed deeply and said Imran should have listened to him and appointed Major Amir as his political adviser. Klassra agreed with him.

National security state not viable!
Columnist Saleem Safi wrote in Jang that

gunnies

in India and Pakistain did not want trade between the two states and will go on trying to break the momentum of normalisation. Pak

gunnies

wanted the state to remain a national security state which was no longer viable because the masses could not improve their lot under it. Pakistain continued to think that India had snatched

Kashmire

and will block Pakistain's water.

Angel of Death and Chief Justice
Writing about the fictional deaths of Pakistain's top people poet Zafar Iqbal wrote in Dunya that when Chief Justice Iftikhar Muhammad Chaudhry was buried in his files the Angel of Death appeared and stood by his side. The CJ was about to take suo motu
...a legal term, from the Latin. Roughly translated it means I saw what you did, you bastard...
action against the Angel when he advanced on the judge and put an end to him (kaam tamam). Namaz Janaza of CJ was led by PM Raja Pervez Ashraf who thanked Allah for it (death) and dirt was thrown on the coffin inside the grave by registrar Faqir Hussain.

ISI hates America!


Golly gee, what a shock that is,

Daily Express quoted Dr Shakeel Afridi under arrest for aiding America to discover and kill the late Osama bin Laden


... who is now among the dear departed, though not among the dearest...


as saying that the ISI had tortured him and said to him that America was ISI's greatest enemy. He said ISI helped Haqqani network attack Americans in Afghanistan. Afridi was forced to imitate a dog while eating his food.

Indians hate Pakistain!


They ought to, but really it's the other way round.

Daily Nawa-e-Waqt reported that 59 percent Indians were intensely opposed to Pakistain but 77 percent wanted to sort out the

Kashmire

dispute. Only 13 percent Indians had a favourable view of Pakistain; 60 percent of the Hindus feared danger from Pakistain. But 60 percent Paks and Indians wanted trade relations to improve.

Doomed universities in Pakistain
Writing in Dunya Nazir Naji stated that in Pakistain enlightened and future-oriented teachers were mercilessly ousted and a crop of students was raised that penetrated the state institutions and infected them with bigotry. They fought the war against the Soviet Union for America and raised a whole new crop of reactionary persons that was to haunt Pakistain later. Elsewhere too Ikhwan in Egypt were busy rolling back tolerance and bringing into force laws that will curtail civic freedoms and persecute non-

Mohammedan

minorities.

India dominates Pak TV channels
Famous columnist Abdul Qadir Hasan lamented in Express that most Pak TV channels were showing Indian dramas and movies and even ads were featuring Indian movie stars.

Hafiz Saeed and Bal Thakeray
Reported in Nawa-e-Waqt when Indian foreign minister Krishna called on Punjab Chief Minister Shahbaz Sharif he complained that Pakistain's Hafiz Muhammad Saeed



...who would be wearing a canvas jacket with very long sleeves anyplace but Pakistain...


spewed hatred of India on a daily basis and that he should be stopped. The chief minister instead replied that India had its Bal Thakerey too who was doing the same sort of thing against Pakistain.

Vice Chancellor spills beans
Quoted in Dunya Vice Chancellor Punjab University Kamran Mujahid speaking to his academic staff on the subject of 9/11 revealed that Americans had staged the attack on New York and Washington through its agencies to find an excuse to attack the Islamic world. He added the important piece of news that in 2006 Pakistain had found Osama bin Laden dead and, after identifying him through a DNA test, handed his corpse over to the Americans who then brought it over to Abbottabad


... A pleasant city located only 30 convenient miles from Islamabad. The city is noted for its nice weather and good schools. It is the site of Pakistain's military academy, which was within comfortable walking distance of the residence of the late Osama bin Laden....


and planted it in a house after attacking it. The Abbottabad operation was done to bring Pakistain under pressure and punish the

Mohammedan

s.

Aitzaz on 'two offices'
Quoted in Jinnah Barrister Aitzaz Ahsan stated that no court could summon President Zardari on keeping two offices but if the institutions crossed their legal limits then ill-effects would follow. He said not writing a letter to the Swiss authorities was not against the Constitution.

Imran turns away from North

Wazoo


Reported in Dunya Imran Khan had been advised by his inner circle not to go to North Waziristan but confine his long march comprising 100,000 followers to South Waziristan.

Rimsha not under-age
Daily Jinnah reported that people were not happy the way Rimsha Masih had been awarded bail after her arrest for burning the pages of the Holy Koran. When she was being taken out of jail she looked to be 20 instead of under-age and additionally the proof against the accuser by Hafiz Zubair was not considered acceptable. It was rumoured that the Christian girl was being let off the hook under international pressure.
Posted by: trailing wife || 10/21/2012 00:00 || Comments || Link || E-Mail|| [6473 views] Top|| File under:
Iraq
Top Iraqi Officials Trade Blame over Jail Break
[An Nahar]
Iraq's deputy interior minister and a police chief fired over a jail break last month in which dozens of al-Qaeda

bully boyz

escaped traded barbs on Saturday over who was to blame for the prison uprising.

Major General Abdul Karim al-Khazraji, the top cop in Salaheddin province at the time of the jail break, released a letter dated days before the escape requesting reinforcements, while deputy minister Adnan al-Assadi shot back that the proposal had been approved but Khazraji had failed to act.

More than 100 prisoners managed to escape from the prison in the September 27 uprising, an assault later claimed by al-Qaeda's front group in Iraq, but dozens were either killed or re-captured in the subsequent days and weeks.

On Saturday, Khazraji released a letter addressed to the interior ministry and dated September 25 in which he complained the prison in the city of Tikrit was not properly secured, and that some inmates had managed to "impose a kind of control on the rest of the prisoners."

He called for rapid intervention and counter-terror forces stationed in Salaheddin province, of which Tikrit is the capital, to be deployed to the prison to address the situation, "because these forces have the means and abilities to carry out this duty."

In the letter, a copy of which was obtained by Agence

La Belle France

Presse, Khazraji said prison officials had tried to impose order, but had been "confronted by chaos."

Assadi told AFP that the letter was genuine and had been received by the interior ministry, but said that while the request had been approved, Khazraji had failed to act quickly enough.

"He did not use them, or even organise for them to enter the prison," Assadi said in an e-mailed response to questions. "Instead, he told the prisoners that he received a letter from the interior ministry transferring them, that he was going on leave for three days, and would transfer them upon his return."

"This is what we consider collaboration -- by telling them this, and then not using the force he requested," Assadi added, without elaborating.

Khazraji was dismissed in the wake of the jail break, in which 16 security force personnel were killed.

The assault on the prison that led to the escape was claimed by al-Qaeda's front group the Islamic State of Iraq on October 12, came after ISI announced in July a campaign to regain territory, target judges and prosecutors and free prisoners from jails.

Posted by: Fred || 10/21/2012 00:00 || Comments || Link || E-Mail|| [6469 views] Top|| File under: al-Qaeda in Iraq
Israel-Palestine-Jordan
Fatah claims win after Hamas vacates stage
FATAH supporters were claiming victory yesterday before the official results in the first West Bank election since 2006, in a local poll boycotted by Hamas.

In the southern city of Hebron, supporters of the Fatah party of President Mahmoud Abbas, which dominates the West Bank-based Palestinian Authority, were out on the streets celebrating yesterday.

The movement claimed in a statement to have won in most of the municipalities, towns and villages on the West Bank.

"We consider the victory as a major popular referendum on the movement's political program and its national performance," spokesman Ahmad Assaf said.

Polling stations shut yesterday after 12 hours of voting and preliminary results were expected to start coming overnight.

Shortly after the end of voting, Hanna Nasser, chairman of the Central Elections Commission, said 277,000 of the 505,600 eligible voters had cast ballots, putting the turnout at 54.8 per cent.

"The elections went very smoothly," he said in Ramallah.

The last time Palestinians voted was in the general elections of January 2006: the Islamist Hamas movement won by a landslide. Hamas also chalked up major wins during local elections in 2005, the first time it participated in the democratic process.
Posted by: tipper || 10/21/2012 11:55 || Comments || Link || E-Mail|| [6495 views] Top|| File under:
Palestinians Hold Local Elections In West Bank
[Ynet] Some 515,000 people in 93 cities, towns and villages eligible to vote for mayors, local councils. Abbas: Future elections will include Jerusalem,

Gazoo



Paleostinians voted for mayors and local councils in 93 communities across the West Bank on Saturday, their first chance to cast ballots in six years.

Paleostinian President the ineffectual Mahmoud Abbas


... a graduate of the prestigious unaccredited Patrice Lumumba University in Moscow with a doctorate in Holocaust Denial...


and his Fatah party hope the election will revive flagging popular support in an ostensibly fail-proof environment, with Fatah rival

Hamas, always the voice of sweet reason,

boycotting the West Bank vote. Hamas also blocked elections in

Gazoo

, the territory it seized from Abbas in 2007.

Abbas, who cast his vote in Ramallah, called the elections a "celebration for democracy," adding that "unfortunately, these elections do not include all the Paleostinian lands, but we hope that in the future they will also include Jerusalem and the

Gazoo

Strip so that our joy will be complete."
Posted by: trailing wife || 10/21/2012 00:00 || Comments || Link || E-Mail|| [6491 views] Top|| File under: PFLP
Syria-Lebanon-Iran
U.S. Officials Say Iran Has Agreed to Nuclear Talks
UPDATE: Found in comments from Au Auric


NYTimes caught editing Iran Story after WH denials


Why hello-o-o-o October surprise...

WASHINGTON -- The United States and Iran have agreed in principle for the first time to one-on-one negotiations over Iran's nuclear program, according to Obama administration officials, setting the stage for what could be a last-ditch diplomatic effort to avert a military strike on Iran.

Iranian officials have insisted that the talks wait until after the presidential election, a senior administration official said, telling their American counterparts that they want to know with whom they would be negotiating.


Waiting on a little, um, flexibility...

News of the agreement -- a result of intense, secret exchanges between American and Iranian officials that date almost to the beginning of President Obama's term -- comes at a critical moment in the presidential contest, just two weeks before Election Day and the weekend before the final debate, which is to focus on national security and foreign policy.


Just a coincidence, of course...

It has the potential to help Mr. Obama make the case that he is nearing a diplomatic breakthrough in the decade-long effort by the world's major powers to curb Tehran's nuclear ambitions, but it could pose a risk if Iran is seen as using the prospect of the direct talks to buy time.


Champ would never use one of the most sensitive diplomatic issues of our day just for crass political purposes. Nope, not a chance...

It is also far from clear that Mr. Obama's opponent, Mitt Romney, would go through with the negotiation should he win election. Mr. Romney has repeatedly criticized the president as showing weakness on Iran and failing to stand firmly with Israel against the Iranian nuclear threat.

The White House publicly denied the report on Saturday evening. "It's not true that the United States and Iran have agreed to one-on-one talks or any meeting after the American elections," said Tommy Vietor, a White House spokesman. He added, however, that the administration was open to such talks, and has "said from the outset that we would be prepared to meet bilaterally."


Note the weasel words: 'after the elections'. Next Monday would be just fine...

Reports of the agreement have circulated among a small group of diplomats involved with Iran.


None of whom will allow themselves to be named in a NYT article, of course...

There is still a chance the initiative could fall through, even if Mr. Obama is re-elected. Iran has a history of using the promise of diplomacy to ease international pressure on it.
In this case, American officials said they were uncertain whether Iran's supreme leader, Ayatollah Ali Khamenei, had signed off on the effort. The American understandings have been reached with senior Iranian officials who report to him, an administration official said.


Thus Khamenei has the convenient out if he wants to use it...

Even if the two sides sit down, American officials worry that Iran could prolong the negotiations to try to forestall military action and enable it to complete critical elements of its nuclear program, particularly at underground sites.


We could, for example, spend a few weeks arguing over the color of the tablecloth...

Some American officials would like to limit the talks to Iran's nuclear program, one official said, while Iran has indicated that it wants to broaden the agenda to include Syria, Bahrain and other issues that have bedeviled relations between Iran and the United States since the American hostage crisis in 1979.

"We've always seen the nuclear issue as independent," the administration official said, speaking on the condition of anonymity because of the delicacy of the matter. "We're not going to allow them to draw a linkage."


You might not, but Champ is getting desperate...

The question of how best to deal with Iran has political ramifications for Mr. Romney as well. While he has accused Mr. Obama of weakness, he has given few specifics about what he would do differently.


He doesn't have to, and it's better if he doesn't. Remember that Reagan told the Iranians to take Carter's deal as it was the best one they'd ever get. That was exactly the right way to handle it while Carter was still president.

Moreover, the prospect of one-on-one negotiations could put Mr. Romney in an awkward spot, since he has opposed allowing Iran to enrich uranium to any level -- a concession that experts say will probably figure in any deal on the nuclear program.

Beyond that, how Mr. Romney responds could signal how he would act if he becomes commander in chief. The danger of opposing such a diplomatic initiative is that it could make him look as if he is willing to risk another American war in the Middle East without exhausting alternatives.


Romney won't say a word about this at the debate or before the election. After the election he will, as President-Elect, have more options, but he'll still be smart not to say anything publicly. The campaign can put generic statements out there about not politicizing sensitive foreign policy issues just before the election. The American people will get it; they'll understand that this is nothing more than Champ making a desperate swing at the fences. They'll judge accordingly...

"It would be unconscionable to go to war if we haven't had such discussions," said R. Nicholas Burns, who led negotiations with Iran as under secretary of state in the George W. Bush administration.

Iran's nuclear program "is the most difficult national security issue facing the United States," Mr. Burns said, adding: "While we should preserve the use of force as a last resort, negotiating first with Iran makes sense. What are we going to do instead? Drive straight into a brick wall called war in 2013, and not try to talk to them?"

The administration, officials said, has begun an internal review at the State Department, the White House and the Pentagon to determine what the United States' negotiating stance should be, and what it would put in any offer. One option under consideration is "more for more" -- more restrictions on Iran's enrichment activities in return for more easing of sanctions.


Iran is allowed by international law -- as a signer of the IAEA -- to enrich up to five percent for peaceful purposes. In return they're supposed to make their entire processing and enrichment system open to the IAEA. That's what we have to demand, and we don't negotiate over that. Let them enrich for the purposes of generating electricity, but demand complete compliance with the treaty that they themselves signed.

Israeli officials initially expressed an awareness of, and openness to, a diplomatic initiative. But when asked for a response on Saturday, Israel's ambassador to the United States, Michael B. Oren, said the administration had not informed Israel, and that the Israeli government feared Iran would use new talks to "advance their nuclear weapons program."

"We do not think Iran should be rewarded with direct talks," Mr. Oren said, "rather that sanctions and all other possible pressures on Iran must be increased."

Direct talks would also have implications for an existing series of negotiations involving a coalition of major powers, including the United States. These countries have imposed sanctions to pressure Iran over its nuclear program, which Tehran insists is for peaceful purposes but which Israel and many in the West believe is aimed at producing a weapon.

Dennis B. Ross, who oversaw Iran policy for the White House until early 2012, says one reason direct talks would make sense after the election is that the current major-power negotiations are bogged down in incremental efforts, which may not achieve a solution in time to prevent a military strike.

Mr. Ross said the United States could make Iran an "endgame proposal," under which Tehran would be allowed to maintain a civil nuclear power industry. Such a deal would resolve, in one stroke, issues like Iran's enrichment of uranium and the monitoring of its nuclear facilities.


As I was just saying, but Iran will respond that it's already allowed to do that. The key here is that Iran, as a regional bully, wants MORE from us in return for them agreeing to follow the treaty that they previously signed. Then they'll break their word by hiding parts of their program (that part which goes kaboom) and we'll have to have another round of negotiations. See North Korea for how this works. You fix this by reminding Iran that they MUST comply with the IAEA rules, and that there will be NO 'negotiations' over this point.

Within the administration, there is debate over just how much uranium the United States would allow Iran to enrich inside the country. Among those involved in the deliberations, an official said, are Secretary of State Hillary Rodham Clinton, two of her deputies -- William J. Burns and Wendy Sherman -- and key White House officials, including the national security adviser, Thomas E. Donilon, and two of his lieutenants, Denis R. McDonough and Gary Samore.

Iran's capacity to enrich uranium bears on another key difference between Mr. Obama and Mr. Romney: whether to tolerate Iran's enrichment program short of producing a nuclear weapon, as long as inspectors can keep a close eye on it, versus prohibiting Iran from enriching uranium at all. Obama administration officials say they could imagine some circumstances under which low-level enrichment might be permitted; Mr. Romney has said that would be too risky.


Mr. Romney recognizes that Iran wants bombs and is willing to cheat as much as is required to have them.

But Mr. Romney's position has shifted back and forth. In September, he told ABC News that his "red line" on Iran was the same as Mr. Obama's -- that Iran may not have a nuclear weapon. But his campaign later edited its Web site to include the line, "Mitt Romney believes that it is unacceptable for Iran to possess nuclear weapons capability."


That's not a shift, that's just another way of saying the same thing.

For years, Iran has rejected one-on-one talks with the United States, reflecting what experts say are internal power struggles. A key tug of war is between President Mahmoud Ahmadinejad and Ali Larijani, Iran's former nuclear negotiator and now the chairman of the Parliament. Iran, which views its nuclear program as a vital national interest, has also shied away from direct negotiations because the ruling mullahs did not want to appear as if they were sitting down with a country they have long demonized as the Great Satan.

But economic pressure may be forcing their hand.


Which means we're in the driver's seat, or would be if Champ wasn't so desperate...

In June, when the major powers met in Moscow, American officials say that Iran was desperate to stave off a crippling European oil embargo. After that failed, these officials now say, Iranian officials delivered a message that Tehran would be willing to hold direct talks.

In New York in September, Mr. Ahmadinejad hinted at the reasoning. "Experience has shown that important and key decisions are not made in the U.S. leading up to the national elections," he said.

A senior American official said that the prospect of direct talks is why there has not been another meeting of the major-powers group on Iran.

In the meantime, pain from the sanctions has deepened. Iran's currency, the rial, plummeted 40 percent in early October.


As a wise old man once said, "stay the course".
Posted by: Steve White || 10/21/2012 00:00 || Comments || Link || E-Mail|| [6498 views] Top|| File under:
Geagea Calls for Expulsion of Syrian Ambassador, Resignation of Cabinet
[An Nahar] Lebanese Forces


A Christian political party founded by Bashir Gemayel, who was then bumped off when he was elected president of Leb...


leader
Samir Geagea


... Geagea was imprisoned by the Syrians and their puppets for 11 years in a dungeon in the third basement level of the Lebanese Ministry of Defense. He was released after the Cedar Revolution in 2005 ...


demanded on Saturday the suspension of all the agreements with Syria, the expulsion of Syrian Ambassador to

Leb

Ali Abdul Karim Ali and the immediate resignation of the cabinet.

"They assassinated (ISF Intelligence Bureau head Brigadier General Wissam) al-Hasan to prevent the work of the Special Tribunal for

Leb

from revealing the truth," Geagea said in a news conference at his Maarab residence.

He said that Hasan was assassinated because "he was seeking to build a strong state... Because he exposed the plot of (ex-Information Minister) Michel Samaha," Geagea pointed out.

Hasan was killed on Friday in a

car boom

in Beirut's Ashrafiyeh district.

Conflicting reports emerged over the number of dead in the blast with some sides putting the figure at three and others at eight.

At least a hundred people were

maimed

in the

kaboom

.

Hasan was close to former Prime Minister Saad Hariri
Second son of Rafik Hariri, the Leb PM who was assassinated in 2005. He has was prime minister in his own right from 2009 through early 2011. He was born in Riyadh to an Iraqi mother and graduated from Georgetown University. He managed his father's business interests in Riyadh until his father's

liquidation

. When his father died he inherited a fortune of some $4.1 billion, which won't do him much good if Hizbullah has him bumped off, too.
and hostile to the regime in Syria. He had been tipped to take over as ISF head at the end of this year.

Posted by: Fred || 10/21/2012 00:00 || Comments || Link || E-Mail|| [6467 views] Top|| File under: Govt of Syria
Iran Condemns Lebanon Bombing, Blames Israel
[An Nahar] Iran on Saturday condemned a

car boom

ing in Beirut that killed eight people, including a top Lebanese security official, blaming it on arch foe Israel.

Tehran condemned "the terrorist blast which was carried out by those who aim to create division between different Lebanese groups that never serves the interests of

Leb

,"

front man

Ramin Mehmanparast said in a statement on the Foreign Ministry website.

"Undoubtedly, the main enemy of the Lebanese people and the region is the Zionist regime which benefits from instability and lack of security in the region," he added.

Foreign Minister Ali Akbar Salehi also condemned the bombing in a telephone call with his Lebanese counterpart Adnan Mansur, according to the website.

"The enemies of the region are seeking to intensify insecurity to achieve their ill-intended aims," he was quoted as saying.

Posted by: Fred || 10/21/2012 00:00 || Comments || Link || E-Mail|| [6506 views] Top|| File under: Govt of Iran
Ban Expresses 'Solidarity' with Lebanese People
[An Nahar] U.N. Secretary-General
the ephemeral Ban Ki-moon


... of whom it can be said to his credit that he is not Kofi Annan...


contacted on Saturday Prime Minister
Najib Miqati to express his "solidarity with the Lebanese people" after the

liquidation

of Internal Security Forces Intelligence Bureau head Brigadier General Wissam al-Hasan.

Ban "expressed strong solidarity with the people of

Leb

and commended the prime minister, the government and the president (Michel Suleiman


...before assuming office as President, he held the position of commander of the Leb Armed Forces. That was after the previous commander, the loathesome Emile Lahoud, took office as president in November of 1998. Likely the next president of Leb will be whoever's commander of the armed forces, too...


) for their handling of the matter," the U.N. statement said.

Hasan killed in a massive

car boom

on Friday along with three other people, had himself returned to

Leb

the previous day.

He will be laid to rest on Sunday in the mausoleum of his mentor Hariri, who was assassinated in 2005.

Under Hasan, the ISF played a central role in the August arrest of

Leb

's former information minister Michel Samaha, who has close links to Damascus


...The capital of Iran's Syrian satrapy...


. He was charged with planning attacks to spark sectarian strife in

Leb

.
Posted by: Fred || 10/21/2012 00:00 || Comments || Link || E-Mail|| [6467 views] Top|| File under:
Miqati Decides to Resign
[An Nahar] Prime Minister
Najib Miqati revealed on Saturday that he has taken the decision to "no longer hang on to the premiership," urging the formation of a national unity government.

He said: "I suspended my decision to resign at President Michel Suleiman


...before assuming office as President, he held the position of commander of the Leb Armed Forces. That was after the previous commander, the loathesome Emile Lahoud, took office as president in November of 1998. Likely the next president of Leb will be whoever's commander of the armed forces, too...


's request."

He made his statements after an extraordinary cabinet session held at the Baabda Palace in wake of the

liquidation

of Internal Security Forces Intelligence Bureau chief Brigadier General Wissam al-Hasan on Friday.

The premier explained that Suleiman requested a timeframe for him to consult with members of the national dialogue table over his decision not to remain in the premiership.

Miqati told

news hound

s: "The request for a timeframe stems from a realization that

Leb

is facing a plan to create strife in the country."

"This is a national issue and we are keen on an preserving the nation. We do not want to leave

Leb

in a vacuum," he declared.

"Those who have placed personal gain over national interests have met a bad fate, such as exile or

liquidation

," he added.

"I call on the politicians to unite, set their differences aside, and make the formation of a new government an easy task," demanded the premier.

On Hasan's murder, he revealed that cabinet decided to refer the case to the judicial council.

He also demanded that the Telecommunications Minister hand over the telecom data in the case, dating back to September 19, to the investigation.

"I do not want to jump to conclusions in the case, but we cannot separate Hasan's murder to that of the arrest of former Minister Michel Samaha," Miqati noted.

Samaha was nabbed
... anything you say can and will be used against you, whether you say it or not...
in August on charges of forming a criminal gang on

Leb

aimed at carrying out attacks in the country at Syria's behest.

Hasan played a key role in making the discovery.

"I have never felt that Hasan was aligned with any political camp," added the premier.

"I stress that the investigations must take their course until the truth is revealed," said Miqati.

Earlier and at the start of the extraordinary cabinet session, Suleiman urged all sides in

Leb

to exercise restraint in the wake of Hasan's

liquidation

.

Posted by: Fred || 10/21/2012 00:00 || Comments || Link || E-Mail|| [6473 views] Top|| File under:
E. London Preacher Leading An Armed Gang Of Jihadis In Syria
[Telegraph] An influential British-based preacher is leading an armed gang of more than a hundred Islamist fighters in Syria, it can be disclosed.

In a video posted on the internet in the last few days, Abu Basir al-Tartusi can be seen on a balcony surrounded by Kalashnikov waving rebels after apparently capturing a hilltop village in the war-torn country.

Security sources believe that dozens of British

Death Eater

s, possibly as many as 50, have travelled to Syria to join the fighting and some may have been recruited by Basir.

This week a junior doctor of Bangladeshi origin from, East London was charged with kidnapping two photographers in Syria, where he was said to be part of a 15-strong group of Britons.

The security services are concerned that the brutal conflict in Syria could become a "new Afghanistan" drawing in young men who return to

Britannia

radicalised and keen to continue a fight to spread Islam.

A source said the numbers were "small but increasing" and there were concerns about "who they meet and the knowledge they could gain."

Basir, whose real name is Abdal Munem Mustafa Halima, was running classes at the al-Ansar Institute in Poplar, East London just months ago. He has his own website and his sermons are readily available on the internet.

The preacher has been based in

Britannia

since fleeing the Assad regime following an uprising in the early 1980s.

He has been compared with fellow preacher Abu Qatada and was described by one academic as one of the "most influential and most prolific radical scholars in the world right now" and by another as one of the "primary Salafi [fundamentalist] opinion-makers guiding the jihadi movement."

Osama Hasan of the Quilliam think-tank said: "Basir is a leading jihadi theologian on a level with Abu Qatada. Syria has become the number one destination for wannabe jihadis and no one knows who is recruiting them, but it could easily be Basir."

Aaron Zelin, of the Washington Institute of Near East Policy, who monitors radical groups in Syria, said Basir had been described as the "emir" of one brigade but the name Ansar al-Sham appeared to be new.

Basir's first video from Syria appeared in links from radical forums to the YouTube video-sharing site in May, labelled: "Shaykh Abu Baseer al-Tartousi In Jihad in Syria!"

It featured Basir sitting in a circle, clutching a stick and lecturing a group of his students, one of them holding a Kalashnikov.

Subsequent photographs and videos showed Tartusi brandishing his own Russian-made assault rifle and a video showed the death of his nephew in the fighting.

He now features in regular updates on his Arabic-language Facebook page labelled "The Islamic Opposition to the Regime in Syria," the most recent posted on Friday.

The video of him with his

gang

bore the insignia Ansar al-Sham -- Call to Syria -- and appeared last Saturday, apparently filmed near Latakia, in the east of the country.

Basir's willingness to travel to Syria and take up arms has gained him praise from fundamentalists in

Britannia

.

In one posting, a long-standing member of an internet forum praised his journey to Syria and compared it with Anwar al-Awlaki
... Born in Las Cruces, New Mexico, zapped in Yemen, al-Awlaki was a dual citizen of the U.S. and Yemen. He was an Islamic holy man who was a trainer for al-Qaeda and its franchises. His sermons were attended by three of the 9/11 hijackers, by Fort Hood murderer Nidal Malik Hussein, and Undieboomer Umar Farouk Abdulmutallab. He was the first U.S. citizen ever placed on a CIA target list...
, the al-Qaeda preacher who was killed in Yemen last year.

"This is why when we see Abu Basir in Syria, it increases our respect for him a hundred times over," the individual wrote.

Basir has been a key figure in the jihadi world since the late 1990s. While he has supported Islamists in Afghanistan and Iraq and advocates establishing Islamic states by force, he also believes in a "covenant of security" between

Moslem

s and non-

Moslem

s in the West and opposes

suicide kaboom

.

He has also criticised Jabhat al-Nusra, a rival Islamist group linked to al-Qaeda, for failing to co-operate with the more secular Free Syrian Army, provoking a spat with another high-profile jihadi preacher, Abu Mundhir al-Shanqiti.

A

front man

for Scotland Yard said last night: "Public safety is our priority and we will seek to prosecute individuals who travel overseas in support of terrorist activity in any country.

"We also recognise the risk that violent extremism poses for vulnerable young people in the UK and we actively engage with communities to tackle this issue, in line with the Prevent Strategy."
Posted by: trailing wife || 10/21/2012 00:00 || Comments || Link || E-Mail|| [6481 views] Top|| File under:
Who's in the News
46
[untagged]
4
Govt of Pakistan
3
Govt of Iran
3
Arab Spring
3
Govt of Syria
1
al-Qaeda in Iraq
1
Taliban
1
al-Shabaab
1
al-Qaeda in Arabia
1
Pirates
1
TTP
1
Thai Insurgency
1
PFLP
1
Lashkar e-Taiba
1
al-Qaeda
1
Boko Haram
Bookmark
E-Mail Me
The Classics
The O Club
Rantburg Store
The Bloids
The Never-ending Story
Thugburg
Gulf War I
The Way We Were
Bio
Merry-Go-Blog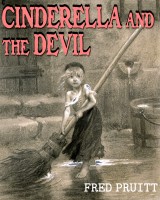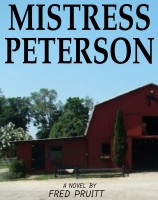 On Sale now!


A multi-volume chronology and reference guide set detailing three years of the Mexican Drug War between 2010 and 2012.

Rantburg.com and borderlandbeat.com correspondent and author Chris Covert presents his first non-fiction work detailing the drug and gang related violence in Mexico.

Chris gives us Mexican press dispatches of drug and gang war violence over three years, presented in a multi volume set intended to chronicle the death, violence and mayhem which has dominated Mexico for six years.
Click here for more information


Meet the Mods
In no particular order...


Steve White
Seafarious
Pappy
lotp
Scooter McGruder
john frum
tu3031
badanov
sherry
ryuge
GolfBravoUSMC
Bright Pebbles
trailing wife
Gloria
Fred
Besoeker
Glenmore
Frank G
3dc
Skidmark
Alaska Paul



Better than the average link...



Rantburg was assembled from recycled algorithms in the United States of America. No trees were destroyed in the production of this weblog. We did hurt some, though. Sorry.
18.232.59.38

Help keep the Burg running! Paypal: