--Tech & Moderator Notes
When submitting articles
When submitting articles, please double check to make sure you pasted the article's URL/web address in the Source box below the box in which you pasted the text. There has been a rash of unsourced articles submitted lately, and standard procedure is to delete from the hopper.

For the moderators,
trailing wife
Posted by: || 10/23/2012 00:00 || Comments || Link || E-Mail|| [6475 views] Top|| File under:
Afghanistan
Gunmen Shoot Dead Helmand Tribal Elder
Why'd they shoot him if he was dead?




If he's worth shooting once...


[Tolo News] An Afghan tribal elder was

rubbed out

by

gunnies

while he was praying in a mosque in southern Helmand


...an Afghan province populated mostly by Pashtuns, adjacent to Injun country in Pak Balochistan...


province on Sunday night, local officials said.

Haji Abdul Samad, a powerful tribal elder in the Garm Ser district, was in the mosque when

gunnies

opened fire on him at about 08:30 PM, district governor Ayoub Omr said.

"Gunmen shot him while he was praying in a mosque. During the shooting he got serious injures and the foreign troops took him to an Isaf hospital in the compound for treatment. But he died," Omr said.

The elder's son Daoud Farhang is a member of provincial High Peace Council, he said.

Posted by: Fred || 10/23/2012 00:00 || Comments || Link || E-Mail|| [6486 views] Top|| File under: al-Qaeda in Pakistan
Africa Horn
Darfur Peacekeepers Hit by Weapons 'Never Used before'
[An Nahar] A deadly attack on peacekeepers in Sudan involved weapons "never used before" and may have aimed to prevent them reaching an area where violence had been reported, the mission told AFP on Monday.

The ambush on Wednesday about 10 kilometers (six miles) from Hashaba North in North Darfur state killed one South African member of the African Union


...a union consisting of 53 African states, most run by dictators of one flavor or another. The only all-African state not in the AU is Morocco. Established in 2002, the AU is the successor to the Organisation of African Unity (OAU), which was even less successful...


-U.N. Mission in Darfur (UNAMID) and

maimed

three others.

"This criminal attack against a UNAMID convoy of 16 vehicles was carried out by

person or persons unknown

who have used arsenals of high-caliber weapons that were never used before," UNAMID spokeswoman Aicha Elbasri said in a written reply to AFP questions.

"This includes mortars, medium machineguns, rocket-propelled grenades, AK-47 rifles and anti-tank guns."


Trickle down from Libya, or has the Sudanese government gone shopping?

She said an armored personnel carrier was hit several times by weapons fire.

The ambush occurred while a UNAMID convoy of military, police and civilian personnel was on its way to the Hashaba area, where the United States says more than 70 civilians died in September from fighting and aerial bombardments between rebels and Sudanese government forces.

"This well-prepared attack against (the) UNAMID verification mission could mean that it was deliberately carried out to prevent the mission from accessing Hashaba and assessing the situation following recent reports of violence in the area," Elbasri said.

"UNAMID continues to exploit ways and means to access Hashaba. It is planning for another verification mission to Hashaba in line with its mandate," which is to protect civilians, she said.

It was the second

bushwhack

this month of UNAMID peacekeepers. On October 2, four Nigerian members of the mission died in an ambush near El-Geneina in West Darfur.

The latest attack came on the day that a delegation of European Union


...the successor to the Holy Roman Empire, only without the Hapsburgs and the nifty uniforms and the dancing...


ambassadors visited Darfur and expressed concern


...meaning the brow was mildly wrinkled, the eyebrows drawn slightly together, and a thoughtful expression assumed, not that anything was actually done or indeed that any thought was actually expended...


to local officials about "the recent deterioration in security in some parts" of Sudan's far-west region, which is about the size of

La Belle France

.

Violence has eased since the early days of the nine-year-old war but various conflicts persist in Darfur: rebel-government

festivities

, inter-Arab and tribal fighting, as well as carjackings and other banditry.

Ethnic African rebels rose up against the Arab-dominated Khartoum government in 2003.

In response, the government unleashed state-backed Janjaweed Arab militia in a conflict that shocked the world and led to allegations of genocide, followed by the deployment of UNAMID almost five years ago.

Posted by: Fred || 10/23/2012 00:00 || Comments || Link || E-Mail|| [6510 views] Top|| File under: Govt of Sudan
Bombings Continue to Rock Somalia's port city Kismayo
(Sh.M.Network)-- Witnesses say at least two bomb

kaboom

s have rocked at early hours on Monday morning in the seaside strategic Somalia's southern city of Kismayo, the latest in series of attacks and

kaboom

s in the city since Somali and Kenyan forces moved in.



Person or persons unknown

hurled hand grenades into at the regional administration offices in the city, causing unconfirmed casualties. Kenyan troops from the African Union


...a union consisting of 53 African states, most run by dictators of one flavor or another. The only all-African state not in the AU is Morocco. Established in 2002, the AU is the successor to the Organisation of African Unity (OAU), which was even less successful...


force and their Somali allies entered the former Islamist bastion early this month.

"It was a huge

kaboom

at the administration office, where Somali military commanders are locating," said resident who asked anonymity, although witnesses and government officials reported no casualties.

The Somali troops and Ras Kamboni militia commanded by former Islamist Ahmed Madobe, who switched from supporting the Shebab to fight alongside the AU, conducted operations over the blasts.
Posted by: Fred || 10/23/2012 00:00 || Comments || Link || E-Mail|| [6485 views] Top|| File under: al-Shabaab
Africa North
Foreign jihadists pour into northern Mali
[Dawn]
Hundreds of jihadist fighters poured into Mali over the weekend to support the Islamists who have controlled the north for seven months, ahead of a threatened regional intervention to seize back power.


Tell the Marines (or whoever gets northern Mali) they've got a target rich environment!

Residents of the cities of Timbuktu and Gao, Malian security officials and Islamist commanders all confirmed on Sunday that there had been a huge influx of

imported muscle

over the past two days.

It comes as the Economic Community of West African States (Ecowas), a regional bloc of 15 countries including Mali, prepares for military action in the north.

"In the Timbuktu region and around Gao, hundreds of jihadists, mostly Sudanese and Sahrawis, have arrived as reinforcements to face an offensive by Malian forces and their allies," a Malian security official said on condition of anonymity.

One resident of Timbuktu said "more than 150 Sudanese Islamists arrived in 48 hours".

"They are armed and explained that they had come to help their

Moslem

brothers against the infidels," he said.

A source close to a local aid group also said that many Sudanese had arrived but added there were also fighters from other countries.

Timbuktu is one of the main cities in northern Mali, which Islamist groups have controlled since overpowering a secular Tuareg rebellion that seized the area in March.

The desert city is now under the control of Ansar Dine, a group led by a former Tuareg rebel leader, and al Qaeda in the Islamic Maghreb (Aqim).

'They want war, we'll give them war'

In Gao, further east, a similar influx of

imported muscle

was reported by residents.

Since Friday, Islamists have been arriving and reporting to the Islamic police of the Movement for Oneness and Jihad in West Africa (Mujao), the Aqim offshoot that controls the city, said one resident.

He said he had seen around 10 pick-up trucks packed with armed fighters driving up to Mujao's main office in Gao.

The Islamist group itself confirmed it was receiving the support of foreigners as Ecowas was finalising its plans for a military intervention.

"They want war, we'll give them war. This is why our brothers are joining us from all over," Habib Ould Issouf, one of Mujao's top leaders in Gao, told AFP.

"They are coming from the camps of Tindouf in Algeria, from Senegal


... a nation of about 14 million on the west coast of Africa bordering Mauretania to the north, Mali to the east, and a pair of Guineas to the south, one of them Bissau. It is 90 percent Mohammedan and has more than 80 political parties. Its primary purpose seems to be absorbing refugees...


, from Ivory Coast, from everywhere," he said.

Led by former colonial power

La Belle France

, the international community has urged Mali and its regional allies to speed up preparations for a military offensive.

Ecowas has a 3,000-strong force ready to deploy but its funding and exact make-up remain unclear.

Malian troops could start training immediately for their operation,

La Belle France

's Foreign Minister Laurent Fabius told French television on Sunday.



La Belle France

has offered logistical support but no troops on the ground.

On March 22, army officers toppled the government in protest at what they said was its failure to equip them to counter a burgeoning rebellion by Tuareg separatists and Islamists in the north.

But that only accelerated the uprising. The ensuing power vacuum in the capital Bamako allowed the rebel forces to quickly seize the north, virtually unopposed.

The Islamist forces quickly sidelined their former Tuareg allies and now control a territory in the north which is larger than

La Belle France

. In the south, the officers who led the coup handed over to an interim administration, but retain considerable influence.

Ansar Dine and Mujao have since implemented an extreme form of Islamic law in the north, amputating the hands and feet of thieves, stoning unwed couples and ordering women to wear full veils.

Western powers have expressed fears that al Qaeda and its affiliates could turn northern Mali into the same type of haven that Afghanistan was a decade ago.

Mali's interim president Dioncounda Traore flew to Qatar on Sunday for a three-day visit. Some Malian media outlets have accused the oil-rich emirate of supporting the Islamists, but Doha has denied the allegations.
No, no! Certainly not!
Posted by: Fred || 10/23/2012 00:00 || Comments || Link || E-Mail|| [6540 views] Top|| File under: Ansar Dine
Arabia
Fresh Explosion at Yemen Army Base Kills Three Troops
[Yemen Post] An

kaboom

rocked on Monday a military base in south Yemen killing three soldiers and leaving another three

at death's door

, the Yemeni official news agency Saba reported.

Saba quoted a security source in the port city of Aden as saying the

kaboom

occurred inside the engineer armament base which is located in the Dar Sad district.

"A technical problem was behind igniting and exploding mortars which were gathered from Abyan
...a governorate of Yemen. The region was a base to the Aden-Abyan Islamic Army terrorist group until it dropped the name and joined al-Qaeda. Its capital is Zinjibar. In March 2011, al-Qaeda in the Arabian Peninsula declared the governate an Islamic Emirate after seizing control of the region. The New York Times fastidiously reported that those in control, while Islamic hard boyz, are not in fact al-Qaeda, but something else that looks, tastes, smells, and acts the same. Yemeni government forces launched an effort to re-establish control of the region when President-for-Life Saleh was tossed and the carnage continues...
province and stored inside a small room in the base," the official was quoted as saying.

The Yemeni army launched a US-backed offensive and drove Al-Qaeda

faceless myrmidons

out of their strongholds in Abyan and Shabwa earlier this year.

Other soldiers were slightly

maimed

in the

kaboom

, which comes amid an effort by the power-sharing government to sort out Yemen's weapons and troops within the restructuring of the national forces.

The authorities rushed to the site and brought under control the fire which led to the

kaboom

and an investigation has already been launched, the source continued.

Few days ago, mortar

kaboom

s rocked the first armored division in downtown the capital Sanaa that official reports said were blamed on mistakes while troops were on training.

The division of the Yemeni army continues since early last year when key military units defected to the popular uprising that ousted the former president President-for-Life Ali Abdullah Saleh


... Saleh initially took power as a strongman of North Yemen in 1977, when disco was in flower, but he didn't invite Donna Summer to the inauguration and Blondie couldn't make it...
Posted by: Fred || 10/23/2012 00:00 || Comments || Link || E-Mail|| [6488 views] Top|| File under: al-Qaeda in Arabia
India-Pakistan
Blast in Nowshera district; two injured
[Dawn] Two people were reported injured in a blast that took place on the Swabi road in Khyber-Pakhtunkhwa


... formerly NWFP, still Terrorism Central...


's Nowshera district on Monday, DawnNews reported.

The bomb was planted on a stationary
cycle of violence in the district's Jehangira area.

The bomb went kaboom! soon after a convoy of KP Chief Minister Ameer Haider Khan Hoti crossed the site.

The injured were shifted to a nearby hospital for treatment.

Police said it appeared that the bomb was planted to target the chief minister's convoy.

One kilogram of

kaboom

was used in the blast, police sources said, adding that suspect individuals were also locked away
Youse'll never take me alive coppers!... [BANG!]... Ow!... I quit!
from the area.

Posted by: Fred || 10/23/2012 00:00 || Comments || Link || E-Mail|| [6485 views] Top|| File under: TTP
ASWJ, MQM men among four shot dead
[Dawn]
Four men, including two activists, were

bumped off

in the city on Sunday.

Police said an activist of the Ahl-e-Sunaat Wal Jamaat (ASWJ) was

rubbed out

in Gulshan-e-Iqbal on Sunday evening.

They said that Maulana Kamaluddin, 30, was walking home in Zia ul Haq Colony within the remit of the Gulshan-e-Iqbal

cop shoppe

when

gunnies

riding a

cycle of violence

shot up

him and rode away.

"The victim was going home when he was targeted near a CNG Station," said Gulshan SHO Rana Haseeb.

A senior police officer described the killing as part of the ongoing sectarian strife in the city.

The victim was rushed to the Jinnah Postgraduate Medical Centre, where he was pronounced dead.
He's dead, Jim!
on arrival. A large number of ASWJ workers also reached the JPMC.

ASWJ

front man

Maulana Akbar Faroorqui confirmed that the victim was a party worker.

Following the incident, tension gripped Zia ul Haq Colony.

Earlier on Friday, three workers of the ASWJ were

bumped off

at the junction of the Abul Hasan Ispahani Road and University Road within the remit of the Mobina Town

cop shoppe

.

MQM man killed

An activist of the Muttahida Qaumi Movement


...English: United National Movement, generally known as MQM, is the 3rd largest political party and the largest secular political party in Pakistain with particular strength in Sindh. From 1992 to 1999, the MQM was the target of the Pak Army's Operation Cleanup leaving thousands of urdu speaking civilians dead...


was

bumped off

in North Bloody Karachi


...formerly the capital of Pakistain, now merely its most important port and financial center. It may be the largest city in the world, with a population of 18 million, most of whom hate each other and many of whom are armed and dangerous...


on Sunday.

Police said the incident took place in North

Bloody Karachi

's Sector 5-J within the remit of the Bilal Colony

cop shoppe

.

Faheem alias Imran, 28, was sitting close to the Masjid-e-Talha when assailants walked up to him, pulled out a pistol, fired at him and escaped.

The police said the assailants must have parked their two-wheeler near the scene of crime to make their escape.

The victim suffered multiple bullet wounds and was rushed to the Abbasi Shaheed Hospital, where he died during treatment. "Although his father, Mohammad Aslam, is the principal of a seminary affiliated with the Masjid-e-Talha, the victim had recently joined the MQM," New

Bloody Karachi

SP Syed Salman Hussain said.

He was a worker of the Unit 140-B of the MQM's organizational structure, police said.

Tension gripped the locality and all commercial activities were closed when the news of the killing of the MQM man reached the area.

Young man


bumped off



A young man was

rubbed out

in Landhi on Sunday.

Police said that

gunnies

riding a

cycle of violence

targeted 25-year-old Amir Khan near Bagah-e-Korangi Road within the remit of the Awami
Colony

cop shoppe

and rode away.

The body was shifted to the JPMC for medico-legal formalities.

The victim suffered a gunshot wound in the head. He was a resident of Korangi's Sector 36-B.

The police said that personal enmity was a probable motive for his killing.

Bullet-riddled body found

The decomposed body of an unidentified man was found near the Superhighway on Sunday, police said

They said it appeared that the body had lain at a desolate place in Janjaal Goth within the remit of the Gulshan-e-Maymar

cop shoppe

for the last four to five days.

The body was shifted to the Abbasi Shaheed Hospital for medico-legal formalities.

The police said that the victim was apparently shot at the scene since some spent bullet casings were found there.

Posted by: Fred || 10/23/2012 00:00 || Comments || Link || E-Mail|| [6484 views] Top|| File under:
Southeast Asia
Thai army chief calls for help as violence continues in the south
Army chief Prayuth Chan-ocha is calling on government agencies to help security forces win support from the people in the far South. Gen Prayuth's plea followed the latest spate of violence in the far South over the weekend resulting in the deaths of at least two soldiers and injuries to more than 10 people, including a nine-year-old girl.

Prime Minister Yingluck Shinawatra yesterday expressed concern over the latest wave of southern violence and ordered all agencies involved to monitor the situation closely.

National police chief Adul Saengsingkaew yesterday arrived at the southern border police operations center to follow up on the attacks in Narathiwat province over the weekend. Pol Gen Adul said he ordered police officers to step up efforts to investigate and track down the attackers and bring them to justice.

Navy chief Adm Surasak Rounroengrom said yesterday the navy promoted the two officers attached to the navy's marine corps, who were killed in a bomb blast in Bacho district Saturday. Petty Officer 1st Class Nadi Champawan was promoted to a commander and his family will receive more than 2.4 million baht in compensation while Petty Officer 1st Class Issarawut Polsak was promoted to a lieutenant commander and his family will receive about 2.1 million baht in compensation.

Meanwhile, Foreign Minister Surapong Tovichakchaikul said during his visit to Egypt yesterday that Egypt's top Muslim cleric Sheikh Ahmed El-Tayeb had condemned the violence in the southern provinces.

The violence continued yesterday in Pattani and Narathiwat provinces.

In Pattani's Muang district, Somchai Homklinchan, a gardener at a local hospital, was riding a motorcycle to work. He was followed by two assailants on another motorcycle until a pillion-riding gunman shot him. The man was taken to a nearby hospital where he died.

In Narathiwat's Si Sakhon district, Sukanya Permsap, the owner of a grocery, was gunned down in his shop. Soldiers and police were at the scene when terrorists militants hiding nearby detonated an explosion by radio signal. There were no casualties.

Security officers found Sukanya's body in the shop after the blast. She had been shot in the head. A bomb crater marred the shop. Debris was strewn about the shop including remnants from the homemade bomb. A pistol and a spent bullet case were also found.
Posted by: ryuge || 10/23/2012 00:00 || Comments || Link || E-Mail|| [6504 views] Top|| File under: Thai Insurgency
Syria-Lebanon-Iran
Army Carrying Out Security Plan in Beirut to Detain Gunmen, Restore Order
[An Nahar] The army carried out raids in Beirut's Tariq al-Jadeedah neighborhood on Monday to restore order and detain

gunnies

on the streets while heavy gunfire was reported in the area.

According to the National News Agency, the army was carrying out patrols and raids in various areas in Tariq al-Jadeedah and nearby areas, including Qasqas, Barbir, Corniche al-Mazraa and Cola.

Voice of

Leb

radio (93.3) reported that the army exchanged fire with

gunnies

in the area.

Later on Monday, the Army Command's Orientation Directorate issued a statement saying a Paleostinian gunman was killed in an exchange of gunfire with army troops.

"At noon, Paleostinian nationals Ahmed and Abed Qwaider opened fire from light assault rifles at an army patrol in the Qasqas area, prompting the patrol's members to shoot back, which left Ahmed dead after he succumed to his wounds," the statement said.

"The Army Command reiterates what it had mentioned in its previous statement that its military units will deal firmly and forcefully with anyone who tampers with the security of citizens or attacks army troops, whatever their affiliation might be," it added.

Posted by: Fred || 10/23/2012 00:00 || Comments || Link || E-Mail|| [6488 views] Top|| File under:
'Slim' Hope of Truce as Fighting Rages on Syria Battlefields
[An Nahar] Hopes of a truce being implemented in war-torn Syria during this week's

Mohammedan

Eid holidays are "slim," the Arab League


...an organization of Arabic-speaking states with 22 member countries and four observers. The League tries to achieve Arab consensus on issues, which usually leaves them doing nothing but a bit of grimacing and mustache cursing...


said on Monday, as rebels and troops engaged in fierce

festivities

in Damascus


...The capital of Iran's Syrian satrapy...


and on northern battlefields.

But the United Nations
...an organization whose definition of human rights is interesting, to say the least...
held on to the hope that the two warring sides will observe a truce during the four-day Eid al-Adha holiday which begins on Friday, saying it had plans to assemble a peacekeeping force if a ceasefire takes hold.

"We are getting ourselves ready to act if it is necessary and a mandate is approved," U.N. peacekeeping chief Herve Ladsous said in New York.

He warned, however, that the plans would need the approval of the 15-nation Security Council which has been divided on the 19-month conflict.

U.N.-Arab League peace envoy Lakhdar Brahimi said he contacted political opposition leaders inside and outside Syria and

gang

s in the country and "found them to be very favorable" to the idea of a truce.

But Arab League deputy secretary general Ahmed Ben Helli dashed those hopes.

"Unfortunately, hope for implementing the truce during Eid al-Adha is slim so far," he told Agence

La Belle France

Presse on the sidelines of the World Energy Forum in Dubai.

"The signs, both on the ground and by the government... do not point to the presence of any real will" to implement a truce.

In Damascus, two bombs went kaboom! on Monday evening after a day of pitched battles between troops and rebels on the edge of the capital, in the northern city of Aleppo


...For centuries, Aleppo was Greater Syria's largest city and the Ottoman Empire's third, after Constantinople and Cairo. Although relatively close to Damascus in distance, Aleppans regard Damascenes as country cousins...


and in the northwestern rebel-held town of Maaret al-Numan.

The Syrian Observatory for Human Rights said at least 84 people, including 22 civilians, were killed across the country, adding to a toll of more than 34,000 people killed since the anti-regime revolt erupted in March last year.

Brahimi said a temporary truce could be the first step to a more permanent peace, and has called on "every Syrian" to embrace a truce.


Hereditary President-for-Life Bashir Pencilneck al-Assad


Trampler of Homs...


met Brahimi on Sunday and said he was "open to any sincere efforts seeking to find a political solution to the crisis based on respecting Syria's

illusory sovereignty

and rejecting any foreign interference."

As they met a

kaboom

on Bab Touma, the main Christian quarter of Damascus, killed 13 people.

Assad's ruling party's mouthpiece, Al-Baath newspaper, said this was the rebel response to Brahimi's appeal for a truce.

Rights watchdog Amnesia Amnesty International condemned Sunday's bombing and urged "all sides" in the conflict "to avoid attacks which indiscriminately kill and injure civilians."

But there was no sign of a let-up in the violence.

The Observatory said

festivities

erupted on Monday morning when troops tried to storm the rebel-controlled town of Harasta on the northeastern fringes of Damascus.

Later it reported two bombings in northern Damascus. One went kaboom! under the car of a retired security officer and

maimed

one person while the other blew up outside a military intelligence building but caused only material damage.

Soldiers and rebels fought fierce

festivities

near Maaret al-Numan, which rebels seized on October 9, and around an army base in nearby Wadi Daif, said the watchdog.

The

festivities

were the fiercest yet around the Wadi Daif base, which rebels have besieged for nearly two weeks, it said.

Maaret al-Numan lies along the Aleppo-Damascus highway which serves as a key army supply route.

Fierce machine

shootout

s also erupted near Aleppo's ancient Umayyad Mosque, as troops fended off rebel attacks on checkpoints, said a military source, adding: "Until now we have kept them at bay, but this is a large attack."

Brahimi has warned that the 19-month Syria conflict could spill over and set the region ablaze if no solution is found.

Posted by: Fred || 10/23/2012 00:00 || Comments || Link || E-Mail|| [6477 views] Top|| File under: Govt of Syria
Who's in the News
37
[untagged]
5
Govt of Pakistan
3
al-Qaeda in Arabia
3
TTP
2
Govt of Syria
1
al-Qaeda
1
Thai Insurgency
1
Ansar Dine
1
al-Shabaab
1
Govt of Sudan
1
Pirates
1
Hamas
1
al-Qaeda in Pakistan
Bookmark
E-Mail Me
The Classics
The O Club
Rantburg Store
The Bloids
The Never-ending Story
Thugburg
Gulf War I
The Way We Were
Bio
Merry-Go-Blog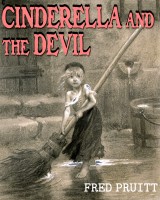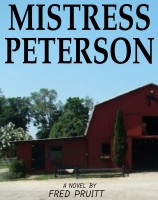 On Sale now!


A multi-volume chronology and reference guide set detailing three years of the Mexican Drug War between 2010 and 2012.

Rantburg.com and borderlandbeat.com correspondent and author Chris Covert presents his first non-fiction work detailing the drug and gang related violence in Mexico.

Chris gives us Mexican press dispatches of drug and gang war violence over three years, presented in a multi volume set intended to chronicle the death, violence and mayhem which has dominated Mexico for six years.
Click here for more information


Meet the Mods
In no particular order...


Steve White
Seafarious
Pappy
lotp
Scooter McGruder
john frum
tu3031
badanov
sherry
ryuge
GolfBravoUSMC
Bright Pebbles
trailing wife
Gloria
Fred
Besoeker
Glenmore
Frank G
3dc
Skidmark
Alaska Paul



Better than the average link...



Rantburg was assembled from recycled algorithms in the United States of America. No trees were destroyed in the production of this weblog. We did hurt some, though. Sorry.
3.229.124.74

Help keep the Burg running! Paypal: