Afghan MPs Criticise Zardari 'Delay' of N.Wazoo Raid
[Tolo News] Afghan

politician

s on Monday criticised Pak
President Asif Ali Ten Percent Zardari


... husband of the late Benazir Bhutto, who has been singularly lacking in curiosity about who done her in ...


for saying that a big military operation against

cut-throats

required a "national consensus" including parliament approval, describing his comments as a delay tactic.

The Afghan MPs who spoke to TOLOnews believe that Zardari could be using such statements as an excuse for Pakistain to delay the launch of a military attack as such a move should not require approval from the parliament.

"Parliaments do not have anything to do with the approval of military operations," Kabul MP Nazifa Zaki said. "This is another way to attract more international donations," he added.

Fellow MP Shir Wali Wardak said Zardari's comments are consistent with the country's past lack of action to combat

cut-throats

on its soil.

"Pakistain has never been honest towards eradication of

cut-thoat

s. It should act more seriously," he said.

Zardari was reported by Dawn News as saying on Sunday that before Pakistain launches any military operation against the

bad turban

s, the country's governing bodies must agree on it after assessing the country's capacity to deal with an

cut-thoat

retaliation.

Posted by: Fred || 10/23/2012 00:00 || Comments || Link || E-Mail|| [6468 views] Top|| File under:
Africa Horn
Somalia Piracy Falls to Six-Year Low as Guards Defend Ships
(Sh.M.Network)--Somalia piracy attacks against merchant shipping fell to the lowest in six years in the third quarter as armed guards on vessels and naval patrols cut attempted hijacks on the trade route linking Asia and Europe.

One ship was attacked compared with 36 in the same quarter a year ago, the London-based International Maritime Bureau, which has been tracking incidents since 1991, said in an e- mailed report today.

That's the fewest since the same period in 2006, when no attacks were reported, Assistant Director Cyrus Mody said by e-mail.

Governments spent almost $1.3 billion last year on military interventions including naval patrols, the One Earth Future Foundation, a Broomfield, Colorado-based non-profit, said in February.

Attacks cost the industry and governments $6.9 billion last year, it estimated. Fourteen out of 28 ships briefed by the U.K.'s Royal Navy in the week to Oct. 19 were carrying or recently carried armed guards, U.K. Maritime Trade Operations said in an e-mailed report Oct. 20.

"We welcome the successful robust targeting of pirate action groups by international navies in the high-risk waters off Somalia," IMB Director Pottengal Mukundan said in the report. "There can be no room for complacency. These waters are still extremely high-risk and the naval presence must be maintained."

Trade worth $952 billion transited the Gulf of Aden and Indian Ocean in 2009, according to a 2011 report for the U.K.'s Chamber of Shipping and the London-based Oil Companies International Marine Forum.
Posted by: Fred || 10/23/2012 00:00 || Comments || Link || E-Mail|| [6482 views] Top|| File under: Pirates
Africa North
Egypt To Discuss $2 Bln Aid From Algeria
[Ynet] Egypt's government will discuss gaining assistance worth $2 billion from Algeria during a visit to the country by Prime Minister Hisham Kandil on Monday, an Egyptian newspaper reported, citing an unnamed official.

Egypt needs help from foreign donors to rein in its budget deficit and avert a balance of payments crisis until it can secure a $4.8 billion loan from the International Monetary Fund.
Posted by: trailing wife || 10/23/2012 00:00 || Comments || Link || E-Mail|| [6514 views] Top|| File under:
Arabia
Al-Qaida's No. 2 In Yemen Says In Audio He's Alive
[Ynet] An audio recording purported to be of al-Qaeda's No. 2 in Yemen has surfaced on the Internet with the

krazed killer

figure denying government reports that he was killed in a US drone strike last month.

In the message, a man claiming to be Saudi-born Saeed al-Shihri says reports of his death were a "rumor to cover up the killing of innocent

Moslem

civilians."
Posted by: trailing wife || 10/23/2012 00:00 || Comments || Link || E-Mail|| [6486 views] Top|| File under: al-Qaeda in Arabia
Security measures tightened around Hadi's residency
[Yemen Post] The Yemeni authorities have tightened security measures around the residency of President Abdurabu Mansour Hadi


...the second and possibly the last president of Yemen, successor to former President-for-Life Ali Abdullah Saleh...


in Sana'a hours after revealing that he was subjected to an

liquidation

attempt with poison.

Sources close to Yemeni presidency told the Emirati al-Khaleej newspaper that security measures were taken to secure Hadi's residency as water supply of his residency was poisoned.

Yemen witnesses a state of loose security following the ouster of the former president President-for-Life Ali Abdullah Saleh


... Saleh initially took power as a strongman of North Yemen in 1977, when disco was in flower, but he didn't invite Donna Summer to the inauguration and Blondie couldn't make it...


who some of his relatives still run military services.

Yemeni political sides exchange accusations about inflaming instability and tensions in light of divisions among military units.

Yemeni politicians always demand to end the division of the military, stressing that the division endangers the political settlement.

High ranking officials including party leaders, ministers and military commanders were subjected to

liquidation

attempts during the past months.

Al-Qaeda has assassinated about 60 Yemeni officers across Yemen since the beginning of 2012 in a new tactic of Al-Qaeda, media sources reported.

Yemeni analysts say that Al-Qaeda failed to target Yemeni strategic faculties and it resorted to assassinate high-ranking officers as a simple option.


Posted by: Fred || 10/23/2012 00:00 || Comments || Link || E-Mail|| [6473 views] Top|| File under: al-Qaeda in Arabia
Europe
French Muslims Demand Group Ban After Mosque Attack
[Jerusalem Post] The French

Moslem

Council (CFCM) urged the government on Monday to ban a far-right group that occupied a mosque on Saturday and issued a "declaration of war" against what it called the Islamization of

La Belle France

.

Some 73 protesters from a movement called Identity Group seized a mosque in the western city of Poitiers on Saturday and unfurled a banner referring to Charles Martel's historic defeat of advancing

Moslem

troops there in 732.

They stayed for more than six hours before police ejected them.

In a video posted on its website, the movement issued what it called a "declaration of war" on multiculturalism. It also called for a referendum to block further immigration from outside Europe and further construction of mosques in

La Belle France



In response, CFCM President Mohammed Moussaoui said his group was "demand[ing] the dissolution of this group." He said the protest, the first time a mosque in

La Belle France

had been occupied like that, represented "a new escalation in violence against

Moslem

s".

Violent acts and threats against

Moslem

s rose by 34 percent in 2011 compared to 2010, and went up again by 14 percent in the first half of this year, Moussaoui told

news hound

s.
Posted by: trailing wife || 10/23/2012 00:00 || Comments || Link || E-Mail|| [6481 views] Top|| File under:
Home Front: WoT
Benghazi Suspect Held in Tunisia
One of the first clues the intelligence community had about the perpetrators of the Sept. 11 assault on the U.S. consulate in Benghazi was when a Tunisian national posted an update on social media about the fighting shortly after it had begun.


How long before Eric Holder wants him sprung?


The post from Ali Ani al-Harzi, who is now suspected of participating in the attacks, was what helped U.S. intelligence locate him and track him down after he fled Libya for Turkey, according to four U.S. officials familiar with the unfolding investigation.

These people say Turkish officials held al-Harzi for less than a week at the behest of the U.S. government, then sent him to Tunisia.


Notice that apparently the Turks didn't want to send him to the U.S., or alternately, that we didn't ask for him then. Wonder why...


There, he was kept in military custody until last week, when he was transferred to a jail in preparation for a court trial. It's unclear what role he might have played in the attacks or what he might be charged with. The Federal Bureau of Investigation and the U.S. intelligence community are working with Tunisian authorities, but there has been no deal yet on whether to send al-Harzi to the U.S. or keep him in Tunisia where he could be charged under the country's own counterterrorism laws. The Tunisians have also not yet allowed U.S. officials direct access to the suspect.


Sad to say, that might be for the best...


Al-Harzi is a member of violent extremist networks in North Africa, one U.S. intelligence officer told The Daily Beast. This person added that he was also connected to jihadist organizations in the Middle East and was headed to Syria when he was detained in Turkey.

The investigation into what happened on the 11th anniversary of Sept. 11 in Benghazi is complicated by a number of factors. It's an election season, and Republicans have accused Democrats of trying to cover up a terrorist attack and misleading the public. Democrats have countered that Republicans and Mitt Romney have attempted to politicize a national tragedy.


But most everyone in both parties agree that Champ, Hillary, Foggy Bottom and the White House were stunningly incompetent...


The latest CIA view of the attack sent Friday to Congress says the attack on 9/11 was "opportunistic" rather than being planned days or weeks in advance. This assessment is based in part on a review of intercepts collected before 9/11 in and around Benghazi. A U.S. intelligence official told The Daily Beast that the review of collected intelligence found "there was nothing that would have given us some indication that an attack was being planned or imminent."


That sounds like CYA at its best. It happened on 9/11, and al-Qaeda and its minions are known for some rudimentary knowledge of operational security. Just because you didn't HEAR about it doesn't mean they weren't planning the operation...


This resonates with what James Clapper, the director of national intelligence, said earlier this month at an intelligence conference in Orlando known as GEOINT: "If people do not emit or discuss their behavior, it's hard to find out what they are going to do."


Right -- but it doesn't mean you can conclude that they weren't planning anything...


The CIA's latest assessment also says once and for all that the assault didn't start as a protest against an anti-Islam Internet video. In the first eight days following the attacks, the Obama administration cited that video as the primary cause of the assault.

Yet the FBI knew there was no protest as early as Sept. 14, according to U.S. officials familiar with the investigation. These people say that's when FBI agents interviewed four of the five diplomatic security officers who were at the consulate during the attack. The officers were interviewed at Ramstein Airbase in Germany, where they had been evacuated. They told the FBI that there was no protest outside the consulate on 9/11 and that the men who showed up that evening were there to assault the compound.


Too bad Mittens decided not to pound this point home last night.


Information like this "is ordinarily transferred back to Washington, given to John Brennan in the White House, so the president and White House would be aware of the progress in the investigation," said Fran Townsend, a former White House homeland security and counterterrorism advisor to President George W. Bush who now serves on the CIA's external advisory committee.


So John, did you hear about this or not?


It's unclear when the FBI related this information to the White House, and both the FBI and the White House National Security Council declined to comment for this story. Two U.S. intelligence officials, however, say the FBI's information didn't make it into the intelligence community databases used by analysts until Sept. 20.

This article starring:
Ali Ani al-Harzi
Posted by: Sherry || 10/23/2012 13:22 || Comments || Link || E-Mail|| [6468 views] Top|| File under:
Red Carpet for Radicals at the White House
A year-long investigation by the Investigative Project on Terrorism (IPT) has found that scores of known radical Islamists made hundreds of visits to the Obama White House, meeting with top administration officials.

Court documents and other records have identified many of these visitors as belonging to groups serving as fronts for the Muslim Brotherhood, Hamas and other Islamic militant organizations.

The IPT made the discovery combing through millions of White House visitor log entries. IPT compared the visitors' names with lists of known radical Islamists. Among the visitors were officials representing groups which have:

Been designated by the Department of Justice as unindicted co-conspirators in terrorist trials; Extolled Islamic terrorist groups including Hamas and Hizballah;

Obstructed terrorist investigations by instructing their followers not to cooperate with law enforcement;

Promoted the incendiary conspiratorial allegation that the United States is engaged in a "war against Islam"-- a leading tool in recruiting Muslims to carry out acts of terror;

Repeatedly claimed that many of the Islamic terrorists convicted since 9-11 were framed by the U.S government as part of an anti-Muslim profiling campaign.
Individuals from the Council on American-Islamic Relations (CAIR) visited the White House at least 20 times starting in 2009. In 2008, CAIR was listed as an unindicted co-conspirator in the largest terrorist money laundering case in U.S. history -- the trial of the Holy Land Foundation in which five HLF officials were convicted of funneling money to Hamas...
Posted by: Au Auric || 10/23/2012 09:00 || Comments || Link || E-Mail|| [6478 views] Top|| File under:
Nafis refuses to meet Bangla officials
[Bangla Daily Star] Quazi Mohammad Rezwanul Ahsan Nafis, who had been enjugged
Don't shoot, coppers! I'm comin' out!
in New York over an alleged bomb plot, had refused to meet Bangladesh embassy officials, reported BBC Bangla Service last night.

The embassy authorities had requested to meet Nafis after confirming his Bangladeshi nationality.

Two officials of Bangladesh embassy were supposed to meet him on Monday (New York Time).

But the US authorities informed the Bangladesh embassy in Washington that Nafis had refused to meet them, BBC quoted Swapan Saha, minister (press), Bangladesh Embassy in Washington, as saying on Sunday evening (NY Time).

The request for consular access to Nafis was made to the US government during a meeting between the officials of Bangladesh embassy and the US State Department on October 19.

The embassy officials, however, did not state the reasons behind Nafis' refusal. Under the US law, the consular access is granted on the consent of the arrestee.

Meanwhile,


...back at the cheese factory, all the pieces finally fell together in Fluffy's mind...


Congressman Joseph Crowley said the relation between Bangladesh and the US would not be affected by Nafis' arrest.

"I don't believe that this is part of a larger Bangladeshi sentiment. This is isolated in my sense. I think most

Mohammedan

s and the people from Bangladesh are hard working and good people," Crowley, the founder and co-chair of the Congressional Caucus on Bangladesh, said Sunday evening (NY Time).

He added, "...And here I said before, this is a bad apple. We have to find out more than that and to work on that."

The US congressman made the comments to journalists after exchanging greetings with the representatives of Bangalee Hindu community on the occasion of Sharodiya Durga Utsab at Weyside in New York, reports private channel ekattor.tv on Monday.

Posted by: Fred || 10/23/2012 00:00 || Comments || Link || E-Mail|| [6467 views] Top|| File under: al-Qaeda
India-Pakistan
"Another school girl from Swat threatened by Taliban"
[Dawn]
Following the deadly attack on activist Malala Yousafzai a few weeks ago, another schoolgirl from Swat, Hina Khan who was a pioneer in raising her voice publicly against Taliban atrocities in the Malakand Valley, is now also claiming to be on the Taliban's hit list. What has been further worrisome for her family is that despite repeated requests for security, they claim no steps have been taken to provide protection to them after they fled from Swat


...a valley and an administrative district in the Khyber Pakhtunkhwa Province of Pakistain, located 99 mi from Islamabad. It is inhabited mostly by Pashto speakers. The place has gone steadily downhill since the days when Babe Ruth was the Sultan of Swat...


and moved to Islamabad.

The teenaged Hina Khan, a student of Class 11, had publicly denounced

bully boy

s' atrocities in 2009.

"I had left Swat with my family because the

faceless myrmidons

had threatened girls' education there but now I feel I would not be able to go to school in Islamabad as well after these renewed threats," Khan told Dawn.com.

Hina held a

presser

at the National Press Club in 2008 after her friends in Swat told her that the

faceless myrmidons

were becoming further intolerant towards girls seeking education and had started bombing schools as well.

"I raised my voice publicly to save their future," she stated.

Khan, along with some other students had also taken out a peace rally at the Jinnah Supper Market in Islamabad to draw attention towards the Swati womens' problems.

"I am more worried now because after the attack on Malala, this red cross appearing on our door and subsequent threats to my family has made us more insecure," Khan said.

Khan claims that she fears not being able to attend school even in Islamabad, since she was receiving threats warning her that she would be targeted or kidnapped.

Khan's father Raitullah Khan told Dawn.com that he was very worried about his family after his wife Farhat, a social worker, also started receiving threatening calls since August this year. He claimed that she had previously also received threats.

About the renewed threats and the family worries, Raituallah said, "A few days ago when I came out of my house I saw a red cross on my gate but I removed it assuming it might have been drawn by some kids, but the very next day it appeared again which really terrified me."

A red cross marked on Hina Khan's residence.

The next day, he claimed, "we received a call that Hina will be next after Malala. We have already been fighting death since many years when my wife started speaking for women rights and girls' education."

Posted by: Fred || 10/23/2012 00:00 || Comments || Link || E-Mail|| [6478 views] Top|| File under: TTP
Pakistani army strategy in question after attacks
[Dawn] The Taliban's horrific attack on a female teenage activist in this scenic corner of Pakistain's northwest was the latest in a series of

liquidation

attempts by

bad turban

sleeper cells in the area over the last year, each carried out with targeted shots to the head.

The

gunnies

activated their networks in the Swat

...a valley and an administrative district in the Khyber Pakhtunkhwa Province of Pakistain, located 99 mi from Islamabad. It is inhabited mostly by Pashto speakers. The place has gone steadily downhill since the days when Babe Ruth was the Sultan of Swat...
Valley to take advantage of the army's decision to reduce its presence and accelerate the transition of security and governance to civilian authorities in the wake of a big offensive in 2009 to push out the Taliban.

The valley is in little danger of falling under the

bad turban

s' control again anytime soon. But the resurgent threat raises questions about the army's ability to hand over control to civilians in Swat and other areas of the northwest where soldiers are fighting the Taliban, a fundamental part of the military's counterterror strategy.

Building effective civilian government and law enforcement is not only critical so the military can withdraw, but also to address local grievances related to development and justice that can fuel support for the

bad boy

s.

The Taliban shot and

maimed

15-year-old Malala Yousufzai as she was heading home from school in Swat's main town of Mingora on Oct. 9.

The

gunnies

targeted the girl because she was an outspoken opponent of the group and promoted "Western thinking," such as girls' education.

The

gunnies

have carried out at least half a dozen other

liquidation

attempts against their opponents in Swat since the end of last year, killing four people and wounding several others, said security officials, speaking on condition of anonymity
... for fear of being murdered...
because they were not authorized to talk to the media.

Haji Zahid Khan, a member of a major tribal council in Swat, was shot in the head by a Taliban gunman in August but managed to survive. Khan criticized the army and police for not taking his case seriously enough, which he believes emboldened the

bad turban

s.

"Had they cooled for a few years
Drop the rod and step away witcher hands up!
the culprits in my case, the network that was working could have been traced," said Khan. "The Malala incident could not have happened."

Investigations into the shootings indicated the attackers came from Afghanistan, where many

gunnies

fled following the army offensive in 2009, said Kamran Rehman Khan, the top government official in Swat.

The

gunnies

worked with networks of sympathizers in Swat who provided weapons, ammunition, cell phones and other logistical support, he said.

The

gunnies

activated their networks to take advantage of the army's decision to reduce its presence in Swat. The military has decreased the 40 checkpoints it had in the area by almost half in the last year, although the number of troops in the valley has stayed the same, said Khan, the senior government official.

The army launched its offensive in Swat in the spring of 2009 with over 30,000 troops and originally planned to hand over control to civilian authorities and pull out over a period of about two years. That hasn't happened because the civilians haven't proven capable of handling security, say military officials.

The number of police in Swat has more than doubled to about 3,700, said Khan, but police in the country routinely lack sufficient resources and would likely have trouble keeping the

gunnies

at bay.

For this reason, the army still has at least 10,000 soldiers in Swat and has plans to build permanent bases.

"The civilians don't feel confident enough to manage the area in the absence of the military, so the military will stay," said Pak defense analyst Hasan Askari Rizvi.

The inability to pass the baton to civilians in Swat raises questions about what the military plans to do in the adjacent tribal region, which serves as the main sanctuary for the Taliban in the country and is even less developed than Swat.

The army has over 100,000 troops fighting in the semiautonomous region, and the experience in Swat indicates the generals will have difficulty pulling them out.

"I don't think they will be able to withdraw easily from the tribal areas because they have not been able to control them successfully and there is hardly any civilian structure to hand off to in these areas," said Rizvi.

The military may be more effective at handling security, but there are concerns its long-term presence could fuel resentment that could be exploited by the

bad turban

s.

Human rights organizations have accused the army of rounding up scores of suspected

gunnies

in Swat since the 2009 offensive and never producing them in court.

The practice "can create hatred against the army," said Khan, the tribal council member.

But that doesn't necessarily mean residents want the military to leave. Even with the recent attacks, security in Swat is far better than it was a few years ago when the Taliban routinely beheaded people and left them in the streets as a warning.

"If the army goes," said Dolat Khan, a drugstore owner in Swat, "there could be a civil war."

Posted by: Fred || 10/23/2012 00:00 || Comments || Link || E-Mail|| [6470 views] Top|| File under: Govt of Pakistan
Terror cases against banned outfits
[Dawn] The Punjab counter-terrorism department has recommended to the provincial government that proscribed organizations found collecting hides during Eidul Azha should be booked under the anti-terrorism law.

In a letter to Inspector General of Police (IGP) Haji Habibur Rehman on October 6, a copy of which was also sent to Chief Minister Shahbaz Sharif, the chief of the counter-terrorism department, AIG Mushtaq Ahmad Sukhera, referred to the ineffective enforcement of a ban on collection of hides by the outlawed outfits for the last many years.
Posted by: Fred || 10/23/2012 00:00 || Comments || Link || E-Mail|| [6470 views] Top|| File under: Govt of Pakistan
PML-N rejects investigation by FIA
[Dawn]
The Pakistain

Mohammedan

League-N came out on Sunday with a clear stance on the Supreme Court verdict in the Asghar Khan case and said it accepted the decision but rejected an investigation by the FIA into distribution of money by the ISI among politicians in 1990.

Two days after the court decision which declared that the 1990 elections had been "polluted", party stalwart and Leader of Opposition in the National Assembly Chaudhry Nisar Ali Khan said at a

presser

that his party wanted investigations through an "independent judicial commission" and not by the FIA which was under the control of the ministry headed by Rehman Malik


Pak politician, Interior Minister under the Gilani government. Malik is a former Federal Investigation Agency (FIA) intelligence officer who rose to head the FIA during Benazir Bhutto's second tenure. Malik was tossed from his FIA job in 1998 after documenting the breath-taking corruption of the Sharif family. By unhappy coincidence Nawaz Sharif became PM at just that moment and Malik moved to London one step ahead of the button men. He had to give up the interior ministry job because he held dual Brit citizenship.


"We accept the SC decision in letter and spirit and are ready to cooperate, but a probe through the FIA is totally unacceptable," said Chaudhry Nisar, whose party was part of the nine-party Islami Jamhoori Ittehad (IJI) that was formed and supported by the then military establishment in a bid to defeat the Pakistain People's Party (PPP) in the polls.

He expressed surprise over the SC move to give responsibility of the investigation to the FIA despite knowing its "performance" over the past four years. He questioned the FIA's role in investigations into various corruption scams. "Did the FIA carry out a transparent probe into the NICL, OGDCL and Haj scams," he appeared to be asking the SC.

He termed the SC verdict a "welcome development" and expressed the hope that it would curtail (intelligence) agencies' role in future elections.

But he voiced "reservations" over paragraph 14 of the judgment in which the government had been directed to carry out an investigation through the FIA into allegations against politicians, including
Nawaz Sharif


... served two non-consecutive terms as prime minister, heads the Pakistain Moslem League (Nawaz). Noted for his spectacular corruption, the 1998 Pak nuclear test, border war with India, and for being tossed by General Musharraf...


, of having received money from the ISI prior to the 1990 elections.

Without saying anything about composition of the judicial commission proposed by his party, Chaudhry Nisar said the PML-N could approach the court on the issue, if needed. "We are ready to face accountability. However,


a lie repeated often enough remains a lie...


the SC (in its verdict) has called for a transparent inquiry which is not possible through the FIA," he said.

He said the proposed commission should investigate the role of the agencies since the time former prime minister Zulfikar Ali Bhutto


...9th PM of Pakistain from 1973 to 1977, and 4th President of Pakistain from 1971 to 1973. He was the founder of the Pakistain Peoples Party (PPP). His eldest daughter, Benazir Bhutto, would also serve as hereditary PM. In a coup led by General Zia-ul-Haq, Bhutto was removed from office and was executed in 1979 for authorizing the murder of a political opponent...


, according to him, approved the setting up of a political wing in the Inter-Services Intelligence (ISI).

"There should be an open trial. Nothing should be kept secret so that people should know who had given money to whom," he said.

Posted by: Fred || 10/23/2012 00:00 || Comments || Link || E-Mail|| [6494 views] Top|| File under: Govt of Pakistan
Pakistan asks Afghanistan to hand over Fazlullah
[Dawn] Pakistain is reported to have sought extradition of Maulvi Fazlullah who led the brief Taliban occupation of Swat


...a valley and an administrative district in the Khyber Pakhtunkhwa Province of Pakistain, located 99 mi from Islamabad. It is inhabited mostly by Pashto speakers. The place has gone steadily downhill since the days when Babe Ruth was the Sultan of Swat...


and fled to Afghanistan after a military operation in the valley.

Television channels quoted diplomatic sources as saying on Sunday night that Foreign Minister Hina Rabbani Khar made the demand during a meeting with US Special Envoy for Pakistain and Afghanistan Marc Grossman.

Ms Khar urged the US envoy to put pressure on Afghanistan to hand over Fazlullah to Pakistain.

She said that the Tehrik-e-Taliban (TTP) Swat chief was hiding in an Afghan area close to Pak borders and his aides had launched several attacks on military posts in Dir, Chitral and other areas of Pakistain.

Fazlullah, also known as Mullah Radio, was involved in cross-border attacks on Pakistain and was suspected of having organised the attack on young student activist Malala Yousufzai in Swat, the TV channels quoted the foreign minister to have informed Mr Grossman.
Posted by: Fred || 10/23/2012 00:00 || Comments || Link || E-Mail|| [6496 views] Top|| File under: TTP
ISI political cell disbanded five years ago, Defence Secretary tells Senate
[Dawn]
Defence Secretary Lt-Gen (retd) Asif Yasin Malik on Monday said that the political cell of the Inter-Services Intelligence (ISI) had been disbanded five years ago and since then no such cell had operated within the ISI, DawnNews reported.


I believe them, don't you?

During a meeting of the Senate Standing Committee on Defence and Defence Production, Malik said no political cell was operating in the ISI at present.

The defence secretary moreover said that the US had conducted drone attacks from the Shamsi base while it was in its use, adding that, the attacks were carried out with the government's approval.

The base had been sub-leased to the US by the UAE on Oct 20, 2011 with the approval of then military ruler
Pervez Perv Musharraf


... former dictator of Pakistain, who was less dictatorial and corrupt than any Pak civilian government to date ...


. It was vacated by the US on Dec 11, 2011.

The defence secretary also presented before the committee the details of the defence budget for the current fiscal year.

He told the committee that the defence budget for the current fiscal year was Rupees 545 billion -- out of which, Rupees 264 billion had been allocated to the army, Rupees 114 billion to the air force, Rupees 52 billion to the navy and Rupees 92 billion to the ISI, the joint staff headquarter, the Inter-Services Public Relations (ISPR) and defence production.

The defence secretary further said that regular audits were conducted in all defence-related institutions, including the ISI.

Malik said the United States had paid Pakistain Rupees 12 billion since 9/11, adding that, it had not made any payments to Pakistain over its use of the Shamsi air base.

He said drone attacks were being carried out from the base with the government's approval.

Malik said since the resumption of NATO


...the North Atlantic Treaty Organization. Originally it was a mutual defense pact directed against an expansionist Soviet Union. In later years it evolved into a mechanism for picking the American pocket while criticizing the cut of the American pants...


supplies from Pakistain to Afghanistan, the US had resumed military aid to Pakistain.

Posted by: Fred || 10/23/2012 00:00 || Comments || Link || E-Mail|| [6475 views] Top|| File under: Govt of Pakistan
Israel-Palestine-Jordan
Fatah 'not invited' to meet Qatari emir
[Ma'an] Fatah has not been invited to meet Qatar's emir who is due to visit the

Gazoo

Strip on Tuesday, a Fatah leader said Monday.

Yahya Rabah told Ma'an that Fatah received no invitation from Qatar or the

Hamas, always the voice of sweet reason,

-led government in

Gazoo

to meet Sheikh Hamad bin Khalifa al-Thani.

Rabah, who is based in

Gazoo

, said Fatah was not informed of the reason for the visit or any of the arrangements but said the trip raised questions.

Hamas government

front man

Taher al-Nunu said Hamas had invited Fatah to participate in the welcoming ceremony for the emir and his wife. Al-Nunu said Fatah official Atef Abu Saif responded with an official apology saying that party representatives would not attend.

Sheikh al-Thani will become the first head of state to enter the blockaded

Gazoo

Strip. He is officially visiting the enclave to inaugurate reconstruction projects worth over $250 million to rebuild the war-torn enclave.

The emir had been expected to drive from Egypt's el-Arish airport to the Rafah crossing, but due to security concerns he will fly by military helicopter to the Egyptian border, an Egyptian military official told Ma'an on Monday.

The Qatari official is traveling with a 61-person delegation, including his wife and ministers. Egyptian security forces are on high alert in Sinai because of the visit, the military official added.

Sheikh al-Thani's trip will be loaded with political symbolism. The emir will be the first foreign leader to go to

Gazoo

under the rule of Hamas, an Islamist movement that is outlawed by Israel and the West as a terrorist organization, but whose influence and aspirations in the Middle East conflict may be hard to ignore.

Hamas Prime Minister Ismail Haniyeh


...became Prime Minister after the legislative elections of 2006 which Hamas won. President Mahmoud Abbas dismissed Haniyeh from office on 14 June 2007 at the height of the Fatah-Hamas festivities, but Haniyeh did not acknowledge the decree and continues as the PM of Gazoo while Abbas maintains a separate PM in the West Bank...


issued a statement confirming the visit and urging "our people to express their good hospitality in welcoming the great visitor of

Gazoo

".

Some residents put up Qatari flags in the streets of

Gazoo

city. Others attacked the visit on social networks, questioning Qatar's intentions. Some posted pictures on their Facebook pages of the emir side-by-side with Israeli President Shimon Peres.

The Paleostinian Authority's Wafa news agency said President the ineffectual Mahmoud Abbas


... a graduate of the prestigious unaccredited Patrice Lumumba University in Moscow with a doctorate in Holocaust Denial...


was told of the Qatari visit in a phone call from the emir in Doha.

Sheikh al-Thani "told him of his desire to visit

Gazoo

Strip to inaugurate some projects to reconstruct the strip", Wafa said.

"The president welcomed the effort by Qatar to support

Gazoo

Strip, stressing on the unity of Paleostinian land and ending division," the agency added. It said Abbas urged Hamas to implement signed agreements for the reconciliation of the two rival movements.

But

Gazoo

and West Bank analysts say reconciliation is not on the cards. Hamas is shifting its ties away from Shiite

Mohammedan

Iran and wooing Egypt's

Moslem Brüderbund

, its true spiritual mentor, which now runs the country.

Analysts say Hamas will use this major injection of Qatari aid and the visit of the emir to demonstrate that it has powerful friends, despite its isolation by the West.

Abbas and Fatah, by contrast, have reached a dead end in efforts to revive peace talks with Israel that were suspended two years ago, and have been weakened politically.
Posted by: trailing wife || 10/23/2012 00:00 || Comments || Link || E-Mail|| [6474 views] Top|| File under:
Fatah Calls For Boycott Of Qatari Emir's Visit
[Ma'an] Fatah on Monday called on Paleostinians to boycott a visit of the Qatari emir to the

Gazoo

Strip.

Fatah's office in

Gazoo

said the visit would entrench the division between the West Bank, governed by the Fatah-led Paleostinian Authority, and the

Hamas, always the voice of sweet reason,

-run

Gazoo

Strip.

"Looking for a political power in the region at the expense of the Paleostinian people and their rights and unity is unacceptable," Fatah said in a statement, adding that aid to the Paleostinian people was not a gift but "a national and holy duty."

Fatah said all aid to Paleostinians should be channeled through the Paleostine Liberation Organization and its leader President the ineffectual Mahmoud Abbas


... a graduate of the prestigious unaccredited Patrice Lumumba University in Moscow with a doctorate in Holocaust Denial...


It said those using Paleostinian suffering for their own "narrow goals" should look for ways to support Paleostinians to achieve their rights internationally.

Popular Struggle Front leader Mohammad al-Ziq said his party had declined an invitation from Hamas to join the welcoming ceremony.

Al-Ziq said the emir's visit would further the division and legitimize the national split while the PLO was trying to win state membership of the UN.

The Popular Front of the Liberation of Paleostine also criticized the visit.

"We are surprised that emir of Qatar will visit Qaza at this time," PFLP's general leadership said in a statement. "This visit is serving the Israeli occupation and will enhance the geographic division between

Gazoo

and the West Bank."

PFLP said the millions of dollars donated to

Gazoo

by Qatar would not mask "the real political reasons" behind his visit.
Posted by: trailing wife || 10/23/2012 00:00 || Comments || Link || E-Mail|| [6472 views] Top|| File under:
Syria-Lebanon-Iran
Head of Syrian National Council: Syrian Regime to Commit More Assassinations in Lebanon
[An Nahar] The head of the Syrian National Council Abdel Basset Sayda accused the Syrian regime of being behind the

liquidation

of Internal Security Forces Intelligence Bureau head Brigadier General Wissam al-Hasan, reported al-Joumhouria newspaper Monday.

He warned: "The Syrian regime will commit more

liquidation

s in

Leb

in order to create unrest in the country and cover up its crimes in Syria."

"Hasan's

liquidation

will give the Lebanese and Syrian revolts a new push aimed at toppling the dictator and build two states produced from the will of their respective people," he told the daily.

He deemed the

liquidation

as a "purely political one", linking it to the August arrest of former Minister Michel Samaha on charges of forming a criminal gang aimed at carrying out attacks in

Leb

at Syria's behest.

Hasan played a major role in uncovering the plot.

Posted by: Fred || 10/23/2012 00:00 || Comments || Link || E-Mail|| [6466 views] Top|| File under: Govt of Syria
Who's in the News
37
[untagged]
5
Govt of Pakistan
3
al-Qaeda in Arabia
3
TTP
2
Govt of Syria
1
al-Qaeda
1
Thai Insurgency
1
Ansar Dine
1
al-Shabaab
1
Govt of Sudan
1
Pirates
1
Hamas
1
al-Qaeda in Pakistan
Bookmark
E-Mail Me
The Classics
The O Club
Rantburg Store
The Bloids
The Never-ending Story
Thugburg
Gulf War I
The Way We Were
Bio
Merry-Go-Blog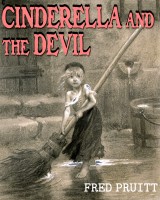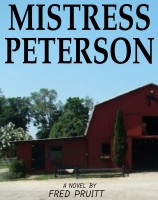 On Sale now!


A multi-volume chronology and reference guide set detailing three years of the Mexican Drug War between 2010 and 2012.

Rantburg.com and borderlandbeat.com correspondent and author Chris Covert presents his first non-fiction work detailing the drug and gang related violence in Mexico.

Chris gives us Mexican press dispatches of drug and gang war violence over three years, presented in a multi volume set intended to chronicle the death, violence and mayhem which has dominated Mexico for six years.
Click here for more information


Meet the Mods
In no particular order...


Steve White
Seafarious
Pappy
lotp
Scooter McGruder
john frum
tu3031
badanov
sherry
ryuge
GolfBravoUSMC
Bright Pebbles
trailing wife
Gloria
Fred
Besoeker
Glenmore
Frank G
3dc
Skidmark
Alaska Paul



Better than the average link...



Rantburg was assembled from recycled algorithms in the United States of America. No trees were destroyed in the production of this weblog. We did hurt some, though. Sorry.
3.236.107.249

Help keep the Burg running! Paypal: