-Short Attention Span Theater-
Study: Deadly 2011 Earthquake May Have Been Caused By Human Activities
Can human activities cause or exacerbate an earthquake?

According to a study published in the journal Nature Geoscience Sunday, the answer is yes:


Here, we use geodetic data to determine surface deformation associated with the Mw 5.1 earthquake that occurred in Lorca, southeast Spain, on 11 May 2011. We use an elastic dislocation model to show that earthquake nucleation and the area of main fault slip occurred at very shallow depths of 2–4 km, on a rupture plane along the Alhama de Murcia Fault. Slip extended towards the surface, across fault segments with frictional properties that changed from unstable to stable. The area of fault slip correlates well with the pattern of positive Coulomb stress change that we calculate to result from the extraction of groundwater in a nearby basin aquifer. We therefore suggest that the distribution of shallow slip during the Lorca earthquake could be controlled by crustal unloading stresses at the upper frictional transition of the seismogenic layer, induced by groundwater extraction. Our results imply that anthropogenic activities could influence how and when earthquakes occur.

Reuters elaborated on the study's abstract:

The study's lead author, Pablo Gonzalez of the University of Western Ontario, said he and his colleagues reckoned that the quake was related to a drop in the level of groundwater in a local aquifer, which can create pressure at the Earth's surface.

To test that theory, they used satellite data to see how the terrain was deformed by the earthquake, and found that it correlated to changes in the Earth's crust caused by a 273-yard (250-metre) drop in the natural groundwater level over the last five decades due to groundwater extraction.

Their findings suggest that human-induced stress on faults like the one near Lorca, known as the Alhama de Murcia Fault, can not only cause an earthquake but also influence how far the fault will slip as a result.

The groundwater was tapped by deeper and deeper wells to irrigate fruits and vegetables and provide water for livestock.

While this research does not automatically relate to other earthquakes, it could offer clues about quakes that occur near water in the future, Gonzalez said by telephone.

The Associated Press reported the day after the quake hit:

Thousands of Spaniards have fled this small agricultural city, fearing major aftershocks might level it after the country's deadliest earthquakes in 55 years killed nine people and caused extensive damage.

Lorca was transformed into a ghost town, with a steady stream of cars carrying many of its 90,000 residents to nearby cities and towns to stay with relatives. Stores, restaurants and schools were closed as the sirens of police vehicles and ambulances filled the air and helicopters hovered overhead.

This video created by Earthquake Video Mex will give you a sense of the damage produced by this relatively small quake:



Posted by: Au Auric || 10/23/2012 00:00 || Comments || Link || E-Mail|| [6471 views] Top|| File under:
Arabia
Debka: The Qatari Emir Eyes Gaza's Hamas As His 'Al Qods'-Style Militia
Interesting speculation from Debka, plays into a discussion Pappy and a few others have been having on these pages. Key graphs for our purposes below, more at the link.

The Qatari ruler, Sheikh Hamad bin Khalifa Al Thani, decided to visit the

Gazoo

Strip this week, becoming the first Arab ruler ever to visit the Paleostinian enclave, not merely as a benign patron with a large $245 million dollar check for the beleaguered population. He has big plans for its rulers, the Islamist

Hamas, always the voice of sweet reason,

, which could have wide-ranging repercussions for Israel, Egypt, Jordan and the Ramallah-based Paleostinian Authority headed by Hama's rival the ineffectual Mahmoud Abbas


... a graduate of the prestigious unaccredited Patrice Lumumba University in Moscow with a doctorate in Holocaust Denial...


He will no doubt enjoy a warm welcome, not least by making naught of the Israeli sea blockade against the

Gazoo

Strip where Hamas seized power in a coup in 2007, two years after Israel handed the territory over to the Paleostinian Authority.

Sheikh Hamad's plans for

Gazoo

are an extension of his own regional ambitions. Two years ago, he began making his mark on Middle East politics in Libya, where he pressed his security and special forces and cash into the NATO


...the North Atlantic Treaty Organization. A cautionary tale of cost-benefit analysis....


operation for overthrowing Muammar Qadaffy


...who single-handedly turned a moderately prosperous kingdom into a dictator's fantasyland and was then murdered by his indignant subjects 42 years later...


. After Qadaffy was killed, the Qatari emir took a hand in the Syrian conflict, sponsoring some of the factions fighting to rid their country of Bashir al-Assad.

The exact relationship between radical factions and militias under Qatari patronage and the Al Qaeda in the Maghreb (AQIM) network branching out across North Africa is hard to pin down with any precision. But it leaves a gray area which was exploited for the murder of US Ambassador Chris Stevens and three other Americans in Benghazi on Sept. 11.
Posted by: trailing wife || 10/23/2012 00:00 || Comments || Link || E-Mail|| [6467 views] Top|| File under: Hamas
India-Pakistan
Tackling an insurgency
[Dawn] PAKISTAN is infested with a variety of Islamist

jihad boy

outfits: transnational groups, nationally focused anti-state groups, and sectarian organizations, among others.

Out of these, the Tehrik-e-Taliban Pakistain (TTP), linked as it is to some of the transnational and sectarian groups, has posed the greatest threat to the Pak state. It demonstrated its disruptive potential in the 2007-09 period by taking over parts of Fata and Khyber-Pakhtunkhwa


... formerly NWFP, still Terrorism Central...


. And while the state claims that the group's back has been broken for good, the TTP was never really dislodged from its Fata strongholds (they are also believed to be operating from Afghanistan) and Mullah Fazlullah

...son-in-law of holy man Sufi Mohammad. Known as Mullah FM, Fazlullah had the habit of grabbing his FM mike when the mood struck him and bellowing forth sermons. Sufi suckered the Pak govt into imposing Shariah on the Swat Valley and then stepped aside whilst Fazlullah and his Talibs imposed a reign of terror on the populace like they hadn't seen before, at least not for a thousand years or so. For some reason the Pak intel services were never able to locate his transmitter, much bomb it. After ruling the place like a conquered province for a year or so, Fazlullahs Talibs began gobbling up more territory as they pushed toward Islamabad, at which point as a matter of self-preservation the Mighty Pak Army threw them out and chased them into Afghanistan...
and his

gunnies

appear to be raising their head again in Swat.

So what does this mean for our future? Leave the nuanced arguments aside -- what about the questions an average Pak has on his or her mind: is the TTP coming back with a vengeance? How long will this go on? Is living with the fear of terrorism the new normal for times to come?

Over the past year, I have been studying various South Asian terrorist and

Death Eater

outfits. A number of these cases are comparable to Pakistain in terms of context, state capacity, etc. and thus their lessons may be instructive for Paks seeking answers to the above questions.

Here are some of the salient observations:

Evidence is overwhelming that the best opportunity to tackle an insurgency is not to let it take off in the first place. Conflict prevention is far more likely to work than efforts to mitigate and terminate internal conflicts.

Interestingly, virtually in all cases, the build-up from mere tensions to violence occurs largely because states underestimate the challenge and therefore respond either with indifference or in a heavy-handed manner to quash the problem once and for all. Both reactions tend to increase sympathy for the to-be

Death Eater

s.

The defining moment is when the state's responses lead the

gunnies

among the ranks of the opposition to begin overshadowing the earlier leadership that has been part of the 'system' for some time and is often looking for a compromise and personal and collective gains for the group. Once these actors have been sidelined by more radical voices, a violent campaign against the state is a matter of when, not if.

Next, once the conflict is under way, one of two trajectories is most common: either the

forces of Evil

cannot stand up against the state's might and are crushed very quickly; or the

Death Eater

s, through a combination of guerrilla and terrorist tactics, manage to hold their own, in which case the conflict has very little hope of swift termination. In fact, conflict termination is toughest for the first few months and years as both sides tend to fight with the primary goal of attaining a position of strength before exploring a compromise solution.

Conflict termination occurs either because one side wins decisively or because there is a lingering stalemate with no prospects of victory for either side.

A decisive loss could be partial or complete. If an

Death Eater

is defeated in a major theatre but still manages to maintain residual capacity, it can revive, though usually not with the same ferocity. (There are notable exceptions like the Afghan Taliban but that is an insurgency against an external power portrayed as an 'occupying' force which makes the situation incomparable to truly internal conflicts.)

However,


a poor excuse is better than no excuse at all...


partially defeated organizations can continue to perpetrate random acts of terrorism virtually at will and often do so to keep the threat of a comeback alive. They are also likely to become cruder and more desperate in their targeting, perhaps to cover up their loss of capacity, at this stage.

A lingering stalemate, on the other hand, causes termination because war weariness tends to set in and fighters and sympathisers of the

forces of Evil

as well as the pro-state citizenry are no longer willing to back violence. By the time you get to this stage though, excessive violence has usually already occurred at enormous cost.

The TTPs case is of a conglomerate that was appeased by the state in the initial years. The interlocutors in Fata who had waged jihad under state supervision for years were still amenable to finding a middle road after 9/11. But they were either bumped off or lost traction, only to allow the Baitullah and Hakeemullah Mehsuds of the world to rise and use violence as their primary tool. The TTP proved that it could hold its own in Fata and parts of Khyber-Pakhtunkhwa while it kept pricking the state in the mainland.

Its loss in Swat

...a valley and an administrative district in the Khyber Pakhtunkhwa Province of Pakistain, located 99 mi from Islamabad. It is inhabited mostly by Pashto speakers. The place has gone steadily downhill since the days when Babe Ruth was the Sultan of Swat...
and retreat to Fata signifies a partial loss; the current situation in Fata reflects a lingering stalemate; and growing TTP attacks over the past few months signify the group's attempts to emphasise its ability to return just as actions like attacking Malala Yousufzai and threatening the media in its aftermath point to the increasing crudeness and desperation to keep their fear alive.

What does this mean for Pakistain?

First, the TTP is not done and dusted.

Second, it can and probably will continue perpetrating acts of terror in the northwest and perhaps again increasingly in the rest of the country.

Third, because it has suffered immensely at the hands of the Pak military and also because it has all but lost sympathy within Pakistain -- the fact that the TTP felt the need to put out a six-page explanation to justify targeting Malala points to their realisation of this reality -- it is unlikely to re-emerge as a successful insurgency akin to its Swat campaign of 2008-09.

Fourth, the Pak security apparatus will have to go after the TTP's centre of gravity in

Wazoo

(s) if it is to inflict total defeat and this will have to happen while there is some public support for such action by the state.

Fifth, yes, Paks will have to learn to live with a reasonable possibility of acts of terrorism in their towns and cities till a total defeat is inflicted on the TTP. To mitigate this as much as possible in the interim, civilian law enforcement and intelligence will have to be beefed up.

Fifth, no, the TTP cannot run over Pak state defences to wrest power as the Afghan Taliban did in Afghanistan in the 1990s.

Posted by: Fred || 10/23/2012 00:00 || Comments || Link || E-Mail|| [6473 views] Top|| File under: Govt of Pakistan
-Election 2012
'Not Obama' Wins Again
Romney maintains momentum in the final debate of 2012.


Who "won" the debate is a question instantly asked in the aftermath of these televised rituals, but with just two weeks left to go, the real question is, who will win the election? And after Monday night's meeting in Boca Raton, Florida, the answer to both questions appears to be the same: "Not Obama."

This has been Mitt Romney's challenge from the outset, to make himself acceptable to the millions of Americans who want to vote for "Not Obama," and his performance in the final debate of the 2012 campaign did nothing to disqualify him. As a result, the Republican challenger remains on a trajectory toward victory on Nov. 6.

Conservative blogger Elizabeth Price Foley summarized President Obama's debate performance in four words: "Snarky, condescending, peevish and small." If undecided voters were eager to embrace whichever candidate could best exemplify smug self-congratulation, Obama won by a landslide. After Romney had referred to the president's "apology tour… going to various nations in the Middle East and criticizing America," Obama shot back: "Nothing Governor Romney just said is true, starting with this notion of me apologizing. This has been probably the biggest whopper that's been told during the course of this campaign. And every fact checker and every reporter who's looked at it, Governor, has said this is not true."

That was the point at which a group of uncommitted voters, doing an instant dial-meter reaction for CNN, recorded its lowest mark for the Democrat incumbent. And despite the emphatic stridency of Obama's denial, as Foley pointed out, the Heritage Foundation has documented Obama's tendency to strike an apologetic posture abroad, as when he went to France in 2009 and declared that "America has shown arrogance and been dismissive," failing "to appreciate Europe's leading role in the world."

Fact-checkers, policy wonks, and spinners for both parties will rate the point-by-point accuracy of each candidate's statements, but such particulars will not change the general impression of Obama as pompously indignant when challenged, lecturing Romney pedantically and often on the verge of dislocating a shoulder while trying to pat himself on the back. It is well known that Massachusetts Sen. John Kerry has been the president's main debate coach, but at times Monday, it seemed that Obama was mimicking the same stuck-up attitude that made Kerry ultimately unacceptable to voters in 2004. Indeed, in trying to portray Romney as a George W. Bush clone, Obama at times seemed to be recycling the Left's anti-war arguments of four or even eight years ago. If Michael Moore, Sean Penn, and Janeane Garofalo were typical of undecided "swing" voters in Ohio, the president's re-election would be assured. Obama was one scream short of being Howard Dean.

The morning shows and cable-news networks are sure to spend a lot of time today replaying the weirdest moment of the debate, when Romney said -- quite accurately -- that the U.S. Navy "is smaller now than at any time since 1917," with fewer ships than the Navy says it needs. To this, Obama replied: "Well, Governor, we also have fewer horses and bayonets, because the nature of our military's changed. We have these things called aircraft carriers, where planes land on them. We have these ships that go underwater, nuclear submarines. And so the question is not a game of Battleship, where we're counting ships. "

What in the name of John Paul Jones was this? Did the president sincerely think Romney needed to be told what submarines and aircraft carriers are? Fact-checkers were quick to point out that the Marine Corps still trains with bayonets, but the implication of Obama's remark -- that naval ships are as obsolete as 19th-century horse cavalry and bayonet charges -- was certainly not likely to win him many votes in such swing-state Navy towns as Norfolk, Virginia, and Pensacola, Florida.

There were numerous criticisms of Romney's performance, of course. The GOP challenger was seemingly eager to avoid the appearance of excessive hawkishness. Democrat strategists had signaled their intent to portray him as a warmonger, and Romney refused to help them. And judging from the reaction of liberal commentators in post-debate panels at MSNBC and CNN, Romney also flummoxed Democrats by frequently agreeing with Obama. It seemed obvious that Romney, believing he came into the final debate with sufficient momentum to win, was running the equivalent of a "prevent defense," willing to yield ground and avoid risky confrontations. Thus, Obama was on the attack most of the night against an opponent who, while steadily maintaining his criticisms of the president's policies, refused to be baited into unnecessary fights.

A CNN instant poll of debate viewers showed they graded the match a narrow win for Obama, 48-40, even while the debate had no net impact on survey sample's election preferences. My own method of analysis was to switch over to MSNBC for their post-debate discussion and, as I remarked on Twitter, "Chris Matthews isn't giddy. That means, Romney won."

Does anyone disagree with that assessment? Never mind. Two weeks from now, my opinion will be moot, and the same will be true for all the commentators and moderators and other TV talking heads who have been running their mouths in debate previews and post-debate wrap-ups for the past three weeks. If they were willing to put their money where their mouths are, however, I'd be willing to bet any of them that on Election Day, when the voters have their chance to speak, they'll choose "Not Obama."

Posted by: Au Auric || 10/23/2012 09:41 || Comments || Link || E-Mail|| [6473 views] Top|| File under:
'Dilbert' Author Endorses Romney, Professional Left Freaks Out
The post concludes with Adams' endorsement which is really framed as a rejection of Obama. He writes, "while I don't agree with Romney's positions on most topics, I'm endorsing him for president starting today... jailing American citizens for political gain simply has to be a firing offense no matter how awesome you might be in other ways."

The endorsement did not go over well with the left-wing media. Readers of this site will not find it surprising, that outlets like Gawker, Huff Post and Daily Kos did their best to attack Adams by taking his comments out of context. Adams chronicled the reaction in a series of updates that conservatives should find amusing:


[Update: Congratulations to Politico for being the first to take this post out of context. I'm a little disappointed in Jezebel, Gawker and Salon for being slow to the party. Are all of their context-removers on vacation or something?]

[Update 2: Nipping on the heels of Politico, Mediaite.com weighs in with their own out-of-context outrage. They managed to throw in some charges of racism and something about rape. Well done.]

[Update 3: Kudos to Reason.com for doing a good job preserving the context of this post while still quoting from it. Notice their story headline shows they understand the central point of my post. And since their readership probably overlaps a lot with mine, my writing makes sense in their environment too. That rarely happens. -- Scott]

[Update 4: Meanwhile, at Huffington Post, where context goes to die, a key point in my blog post has been summarized as: ". . . cartoonist Scott Adams said he's under the impression Romney would be softer on marijuana than President Barack Obama." Is that how you would interpret my sentence "Romney is likely to continue the same drug policies as the Obama administration"? If not, you can't write for Huffington Post.

[Update 5: Daily Kos takes the context destruction trophy by proudly quoting from the Politico article's out-of-context treatment. Daily Kos scored a rare "double" by taking out of context a piece that was already out of context. Their under-informed readers chimed in to point out that they are sure I don't believe in evolution, which I've often publicly said meets the tests to be called a scientific fact. Another commenter points out that I must hate women because the Alice character is getting less time in Dilbert. You can't get that kind of insight anywhere but Daily Kos."

Huffington Post "where context goes to die." Well said. Thanks for the laugh, Scott.
Posted by: Au Auric || 10/23/2012 00:00 || Comments || Link || E-Mail|| [6470 views] Top|| File under:
Who's in the News
37
[untagged]
5
Govt of Pakistan
3
al-Qaeda in Arabia
3
TTP
2
Govt of Syria
1
al-Qaeda
1
Thai Insurgency
1
Ansar Dine
1
al-Shabaab
1
Govt of Sudan
1
Pirates
1
Hamas
1
al-Qaeda in Pakistan
Bookmark
E-Mail Me
The Classics
The O Club
Rantburg Store
The Bloids
The Never-ending Story
Thugburg
Gulf War I
The Way We Were
Bio
Merry-Go-Blog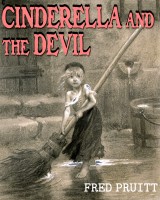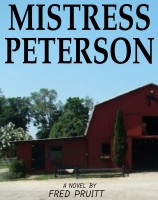 On Sale now!


A multi-volume chronology and reference guide set detailing three years of the Mexican Drug War between 2010 and 2012.

Rantburg.com and borderlandbeat.com correspondent and author Chris Covert presents his first non-fiction work detailing the drug and gang related violence in Mexico.

Chris gives us Mexican press dispatches of drug and gang war violence over three years, presented in a multi volume set intended to chronicle the death, violence and mayhem which has dominated Mexico for six years.
Click here for more information


Meet the Mods
In no particular order...


Steve White
Seafarious
Pappy
lotp
Scooter McGruder
john frum
tu3031
badanov
sherry
ryuge
GolfBravoUSMC
Bright Pebbles
trailing wife
Gloria
Fred
Besoeker
Glenmore
Frank G
3dc
Skidmark
Alaska Paul



Better than the average link...



Rantburg was assembled from recycled algorithms in the United States of America. No trees were destroyed in the production of this weblog. We did hurt some, though. Sorry.
3.235.228.219

Help keep the Burg running! Paypal: