Afghanistan
Afghan MPs want Pakistan ties severed
[Iran Press TV] Afghan

politician

s have called on the government to break off diplomatic ties with Pakistain after a report revealed that Pak forces had fired 40 rockets into Afghanistan over the past two days.

Afghan officials say the recent artillery rounds have hit a number of villages in Nari district of the eastern province of Kunar. They also say 150 Afghan families have been forced out of their homes in the troubled region.

The recent cross-border attacks areas has prompted

politician

s in Kabul to ask President Hamid Maybe I'll join the Taliban Karzai
... A former Baltimore restaurateur, now 12th and current President of Afghanistan, displacing the legitimate president Rabbani in December 2004. He was installed as the dominant political figure after the removal of the Taliban regime in late 2001 in a vain attempt to put a Pashtun face on the successor state to the Taliban. After the 2004 presidential election, he was declared president regardless of what the actual vote count was. He won a second, even more dubious, five-year-term after the 2009 presidential election. His grip on reality has been slipping steadily since around 2007, probably from heavy drug use...
to break off all diplomatic ties with the government in Islamabad.

Afghan government officials say the shelling of Kunar and Nangarhar


The unfortunate Afghan province located adjacent to Mohmand, Kurram, and Khyber Agencies. The capital is Jalalabad. The province was the fief of Younus Khalis after the Soviets departed and one of his sons is the current provincial Taliban commander. Nangarhar is Haqqani country..


provinces has left several civilians dead and injured many others over the past few months.

Kabul has repeatedly threatened to cut diplomatic relations with Islamabad if the shelling continues.

Some Afghan

politician

s blamed President Karzai in the past for not doing enough to force the Pak government into ending the attacks.

Afghan officials say they are in talks with Pak authorities. There have been no tangible results yet.

Pakistain claims the rocket strikes are in response to attacks against its territory from Afghanistan, dismissing allegations that it is targeting civilians.

Tensions between the two neighbors have escalated in recent weeks.

Afghanistan blames elements within the Pak government for supporting Talibs, while Islamabad blames Kabul for giving refuge to

bully boyz

on its side of the border.
Posted by: Fred || 10/15/2011 00:00 || Comments || Link || E-Mail|| [6461 views] Top|| File under: Govt of Pakistan
Africa North
Tunisians protest 'blasphemous' film
[Iran Press TV] Thousands of Tunisians have held a demonstration in Tunis over the airing of an animated movie, which many

Mohammedan

s regard as blasphemous, by a private television station.

The demonstrators gathered outside the Tunisian prime minister's office in the capital on Friday.

A

holy man

at al-Fatah mosque in downtown Tunis described the film as "a serious attack on the religious beliefs of

Mohammedan

s," the

News Agency that Dare Not be Named

reported.

Police fired tear gas to disperse the protesters.

Meanwhile,


...back at the pond, the radioactive tadpoles grown into frogs. Really big frogs, in fact...


Nabil Karoui, the owner of the Nessma private television station that aired the film, said a group of protesters later showed up outside his home in the north of the capital on Friday.

Karoui apologized for airing the film earlier this week, calling the decision a "mistake."

Many commentators questioned the wisdom of airing such a controversial film ahead of the Constituent Assembly election in Tunisia, which will be held on October 23.

It will be the first election in Tunisia since dictator Zine El Abidine Ben Ali was

tossed

in January.
Posted by: Fred || 10/15/2011 00:00 || Comments || Link || E-Mail|| [6471 views] Top|| File under: Global Jihad
Arabia
Yemenis want Saleh to stand UN trial
[Iran Press TV] Yemenis have staged massive demonstrations nationwide in a show of protest against President-for-Life Ali Abdullah Saleh


... Saleh initially took power as a strongman of North Yemen in 1977, when disco was in flower...


, calling on the UN to intervene and put the dictator on trial.

Hundreds of thousands of demonstrators

erupted into the streets

on Friday in the capital, Sana'a, and the cities of Hajjah, Sa'ada and Taizz, AFP reported.

They called on the United Nations


...the Oyster Bay money pit...


to prosecute Saleh for the brutal crackdown on anti-regime protests that has cost hundreds of lives.

"We want the world to pass a resolution which defends the blood of the revolutionaries," protesters chanted at a huge gathering near the flashpoint Change Square in central Sana'a.

"There will be no immunity... Saleh and his cronies must face trial," chanted the protesters.

"We want the world to pass a resolution to defend the blood of the revolutionaries," they said.

In the southern city of Taizz, meanwhile, pro-Saleh forces shelled several residential areas as part of their crackdown on anti-regime protests.

Yemeni protesters demanding the ouster of Saleh are hoping to see decisive action by the UN Security Council. This is while Sana'a has urged the Security Council to avoid a resolution targeting Saleh.

Organizers of the youth protests have called for a march on Saturday in central Sana'a.

Yemen's youth movement sent a letter to the UN earlier this month, saying at least 861 people have been killed and 25,000 others have been

maimed

since the popular revolution began in the country in February.

Posted by: Fred || 10/15/2011 00:00 || Comments || Link || E-Mail|| [6460 views] Top|| File under:
Yemen ruling party convenes to avoid UN resolution
[Yemen Observer] In an extraordinary meeting chaired by Vice president Abdo Rabbo Mansour Hadi on Wednesday, the General People Congress ruling party and the Alliance Coalition Parties discussed the international position concerning the impasse in Yemen.

The meeting reviewed the last developments at the local, regional and international levels to find a peaceful and democratic solution to the current crisis in the country based on the Gulf-brokered initiative and its timeline mechanism, said Saba news agency on Thursday.

The meeting also voiced appreciation of the international interest in solving the Yemeni crisis democratically.

The GPC Assistant Secretary-General Ahmed bin Daghr read the report of the UN envoy to Yemen Jamal bin Amr and the attitudes and opinions discussed in the Security Council's recent meeting.

For his part, the Vice President briefed the meeting's attendees on the international positions at various levels and the views adopted by the Security Council's members on the Yemeni crisis.

Hadi called on the government and opposition to cooperate and put the country's interest first and end the crisis.

The meeting will continue its discussions next Saturday.

The Yemeni government has urged the UN Security Council to avoid a resolution targeting President President-for-Life Ali Abdullah Saleh


... Saleh initially took power as a strongman of North Yemen in 1977, when disco was in flower...


, calling on the UN to back a political solution for the country's crisis.

"The government of Yemen that follows closely the discussions over the situation in Yemen at the Security Council, stresses that the solution for the crisis does not come through issuing resolutions," said an unnamed government official quoted overnight Wednesday by Saba state news agency.

An exit from the crisis after months of protests would be reached "through a political solution, and implementing the Gulf initiative that the ruling party endorsed, presenting a comprehensive mechanism to implement it," he added.

Protesters demanding the ouster of Saleh are hoping to see decisive action by the UN Security Council forcing the president to quit. The Security Council began discussions of the situation in Yemen on Tuesday.

The Gulf Cooperation Council (GCC) had proposed a peace plan under which Saleh would hand power to a transitional government.



Britannia

and other European nations are drawing up a draft UN resolution which could be presented to the Security Council in the coming days.
Posted by: Fred || 10/15/2011 00:00 || Comments || Link || E-Mail|| [6462 views] Top|| File under:
Situation in Yemen deteriorated, UN
[Yemen Observer]
With malnutrition already at "alarming" levels, the humanitarian and political situation is Yemen is worsening. The UN has warned not to ignore crisis symptoms, with the famine in Somalia serving as a reminder of the consequences.

Following yesterday's meeting at the United Nations


...Parkinson's Law on an international scale...


(UN) Security Council, the Secretary-General's Special Adviser on Yemen, Jamal Benomar, warned that the situation has "deteriorated very dramatically."

The capital city, Sana'a, is said to be split between rival forces, while a handful of countries are reportedly not in the control of the government.

Yesterday, the UN Security Council held discussions on the growing

corpse count

in Yemen, which is related to the political situation. Tens of thousands of people staged a rally in Yemen's capital, at the same time as the worsening security situation has forced some humanitarian agencies to evacuate their staff.

The Security Council has issued a statement supporting the peace plan proposed by the Gulf Cooperation Council, which would see power handed over to a transitional authority. The deal has been rejected by Yemeni President of 33 years, President-for-Life Ali Abdullah Saleh


... Saleh initially took power as a strongman of North Yemen in 1977, when disco was in flower...


. There have been calls, however, for a UN resolution on the issue.

Valerie Amos, UN Under-Secretary-General for Humanitarian Affairs and Emergency Relief Coordinator, has also spoken out in support of Yemeni people on the ground, suffering from economic, environmental and political vulnerabilities.

"Accurate information on what is happening is becoming increasingly difficult to gather," she warned.

The political conflict has compounded problems of poverty and drought, making survival a daily struggle for millions of the country's inhabitants. An estimated 100,000 people have been displaced by violence in the south, while 300,000 have been forced to flee their homes due to violence in the north. At least 94 children have been killed and 240

maimed

by either gunshots or shelling since the protests began earlier this year -- two alone were killed last week.

"Every night, a third of the Yemeni people go to bed hungry," said Amos in a statement. "In some parts of the country, one in three children are malnourished -- among the highest malnutrition levels in the world."

There are 3.6 million children under the age of five in Yemen, 43 per cent of whom are underweight and 58 per cent of whom have had their growth stunted.

Now, with the overcrowding of hospitals and medical clinics, access to health care and safe water is becoming increasingly difficult. Some facilities have closed down altogether.

Ms. Amos has warned the international community not to ignore the situation in Yemen, recalling the ongoing famine in Somalia.

"In neighbouring Somalia, we have seen what happens if warnings go unheeded, and too little is done in time to stop a crisis. Let us not repeat the same mistake in Yemen."

Last week, the Executive Director of the UN Children's Fund (UNICEF), Anthony Lake, called for the protection of children caught in the crossfire of the Yemeni conflict.

Like Ms. Amos, he too feared that Yemen was "sinking deeper into a humanitarian crisis."

Even before the conflict, malnutrition rates in Yemen were extremely high, caused in part by rising food prices since the beginning of the year. The price of bread has doubled over the past six months, pushing many households into a state of hunger.

According to today's statements by a World Food Programme (WFP) official, rising food prices, severe fuel shortages and political instability are limiting peoples' abilities to feed themselves. An assessment conducted by the agency in the governates of Rayma, Amran, Hajjah and Ibb -- the four most food insecure regions -- showed that families are skipping meals altogether or are being forced to choose between food and vital health care.

"Child malnutrition rates are already well above emergency levels in parts of the country and are as bad as malnutrition rates in some of the worst countries in the world, which receive more international media attention," said Lake last week.

The WFP is currently assisting 70,000 displaced people.
Posted by: Fred || 10/15/2011 00:00 || Comments || Link || E-Mail|| [6459 views] Top|| File under:
Article about Concept of Divinity Leads to Arrest of Its Author
[MEMRI] On September 5, 2011, Saudi columnist 'Abd Al-'Aziz 'Ali Al-Suweid published in the daily Al-Madina a highly controversial philosophical-theological article, which claimed that mankind must abandon the traditional and popular perception of the divine and adopt a "secular, universal, scientific, and humanistic" perception of this concept. He explained that the only way to gain knowledge of God is through scientific investigation of His "ways and laws," as they are reflected in the cosmos and in human nature. He added that the ways of God are open to endless interpretations, none of them more correct than any other, and that each individual is free to choose his beliefs and opinions according to his own understanding.

Senior Saudi Sheikh 'Abd Al-Rahman Al-Barak responded to the article on his Facebook page on September 13, describing it as "erring" and containing heretical ideas. He also called it atheistic, because, he said, it perceives the divine in a non-religious way, different from the perception familiar to the

Mohammedan

s. He urged Al-Suweid and the editor of Al-Madina to publish an apology, saying that if they did not, they should be prosecuted along with

Soddy Arabia

's Information minister, Dr. 'Abd Al-'Aziz Khoja.[1]

After several websites[2] reported that he had accused Al-Suweid of heresy, Al-Barak clarified, on September 19, that he had not meant to commit takfir
...an adherent of takfir wal hijra, an offshoot of Salafism that regards everybody who doesn't agree with them as apostates who most be killed...
against Al-Suweid (i.e., to proclaim him an apostate) but only to describe some of his ideas as heretical and to warn him against this. "According to the scholars of Islamic law," he explained, "there is a difference between passing judgment upon a statement and passing judgment upon the person who made it... That said, there is nothing to keep [us] from pointing out that the person who made the statements may be in danger of falling into heresy, in order to warn him of the danger in his words."[3]

Also on September 19, Al-Suweid wrote on Al-Madina that some readers had apparently misunderstood the intention of his article. The purpose of the article, he said, had been to stress that "God is above the various names, attributes, and actions that have been ascribed to Him by the erring sects, or by the texts of various religions that have distorted the Word of God and by the texts of the non-monotheistic religions."[4]

On September 20, 2011, the Saudi daily Sabq reported that, on the orders of the Saudi king, Al -Suweid had been

locked away

for the publication of his September 5 article, along with Al-Madina's editor-in-chief, Dr. Fahd Al-'Aqran, and that the latter had been replaced as editor by 'Abdallah Al-'Umri. According to the report, the king has instructed to investigate the two and to bring charges against them before the Information Ministry Legal Committee. The report explained that the article had enraged the king because it contravened the tenets of Islam, an offense that cannot be justified even on the grounds of free speech.[5] It should be noted that the article, as well as Al-Suweid's September 19 clarification, have been removed from Al-Madina's website.
Posted by: Fred || 10/15/2011 00:00 || Comments || Link || E-Mail|| [6464 views] Top|| File under: Global Jihad
Britain
British defence minister Liam Fox resigns
[Dawn] British defence minister Liam Fox resigned on Friday, forced out over his close working relationship with a friend who posed as his advisor despite having no official government role.


How very queer. What kind of friend can he have been, to suddenly galvanize such a response?
In his resignation letter to Prime Minister David Cameron
... has stated that he is certainly a big Thatcher fan, but I don't know whether that makes me a Thatcherite, which means he's not. Since he is not deeply ideological he lacks core principles and is easily led. He has been described as certainly not a Pitt, Elder or Younger, but he does wear a nice suit so maybe he's Beau Brummel ...
, the Conservative

politician

admitted he had allowed the distinction between his personal and government activities to be blurred through his work with Adam Werritty.

"I mistakenly allowed the distinction between my personal interest and my government activities to become blurred. The consequences of this have become clearer in recent days. I am very sorry for this," Fox wrote.

In his letter of response, published by Downing Street, Cameron said he understood why Fox was leaving but was "very sorry to see you go" and praised his achievements in 17 months as defence secretary.

"I understand your reasons for deciding to resign as defence secretary, although I am very sorry to see you go," the prime minister wrote, adding that he hoped Fox and his wife Jesme would remain his "good friends".

In his letter of resignation, which comes after days of allegations about his relationship with Werritty, Fox said: "I have also repeatedly said that the national interest must always come before personal interest.

"I now have to hold myself to my own standard.

"I have therefore decided, with great sadness, to resign from my post as secretary of state for defence, a position which I have been immensely proud and honoured to have held."

Fox's departure leaves a vacancy at the top of the Ministry of Defence at a crucial time, when British forces are still deployed on a NATO


...the North Atlantic Treaty Organization. It's headquartered in Belgium. That sez it all....


mission in Libya and continue their ten-year operation in Afghanistan.

The minister also had the job of pushing through eight percent cuts to the armed forces budget as part of a government-wide austerity drive, which saw him confront military chiefs over what he described as years of mismanagement.

"I am particularly proud to have overseen the long overdue reforms to the Ministry of Defence and to our armed forces," Fox said.

"I am proud also to have played a part in helping to liberate the people of Libya, and I regret that I will not see through to its conclusion

Britannia

's role in Afghanistan, where so much progress has been made."

Fox is the second member of Cameron's coalition government to resign since it took office in May 2010, the first, Liberal Democrat minister David Laws, was forced to stand down within weeks of the election over an expenses scandal.

Cameron said Fox had done a "superb job", saying: "You can be proud of the difference you have made in your time in office, and in helping our party to return to government."
Posted by: Fred || 10/15/2011 00:00 || Comments || Link || E-Mail|| [6464 views] Top|| File under:
Home Front: WoT
From an active campaigner to an alleged spy
[Dawn] When the New York Police caught the powerful Kashmiri lobbyist Dr Ghulam Nabi Fai, 61, in the middle of a partly hazy day on July 19, 2011 with $35,000 cash in his possession, they had actually come across a man whose arrest would subsequently jeopardise diplomatic relations between Pakistain and the United States.

The American authorities

tossed in the calaboose

Fai, chairman of the Kashmiri American Council (KAC), for allegedly "conspiring to act as an agent of a foreign principal without registering with the Attorney General, and to falsify, conceal, and cover up material facts they had a duty to disclose by tricks, schemes and devices, in matters within the jurisdiction of agencies of the executive branch of the Government of the United States."

According to Sarah Webb, a Special Agent of the FBI who informed the District Court of the Eastern District of Virginia, Alexandria Division, Fai had received approximately $500, 000 to 700,000 per year from the government of Pakistain which funded Fai's operations through co-accused [Zahreer] Ahmad.

"To date, neither Fai, Ahmad nor the KAC has registered as an official agent of the Pak or Kashmiri governments with the Attorney General of the United States as required by the Foreign Agents Registration Act 22 U.S.C. 612,"said the Special Agent.

Fai was charged of illegally lobbying without meeting American legal requirement of registering under the Foreign Agents Registration Act (FARA).

Pak diplomats saw Fai's arrest as a 'political gimmick'.

"Fai is not a secret agent. He has been a Kashmiri activist for decades," said Tanvir Ahmed Khan, a former Foreign Secretary of Pakistain, "The Fai incident was related to Obama's visit to India."

Officials at the Department of Justice, on the other hand, explain why it took them so long to divulge the details of the case.

"This has been a complex investigation," says Dean Boyd, a

front man

at the Department of Justice, "As in any investigation of this nature, developing the evidence sufficient to prove the allegations beyond a reasonable doubt in a court of law takes time and extensive investigation efforts."

Although Fai is a US national, Boyd says, "Foreign governments and foreign political parties may not make political contributions or expenditures in connection with any federal, state, or local election in the United States, either directly or indirectly."

In a letter on March 22, 2010, the Department of Justice (DoJ) had asked Fai to register under FARA if allegations in the Indian press that he worked as a Pak agent were true.

Fai replied that the KAC is not doing lobbying but rather public relations. In an email to the DoJ on April 16, 2010, Fai asserted that he had no obligation to register under FARA because the KAC "has never engaged in activities on behalf of the Islamic Theocratic Republic of Pakistain or any other foreign entity[ies]."

He further wrote: "KAC or I have never engaged in any activities or provided any services to any foreign entity. And KAC or I have never had written or oral agreements with Pakistain or any other foreign entity. Thereafter, this report categorically denies any connection to any foreign agent including Pakistain."

The DoJ and FBI, however, said "voluminous evidence" independently established that Fai had acted on the direction and with the alleged financial support of the Pak secret service for at least 20 years.

Defence experts remain skeptical if successive civilian governments in Pakistain knew much about contacts between Fai and the secret services.

"I don't think that the ISI would get formal permission from the Ministry of Defence to finance Fai," said Dr. Ayesha Siddiqa, an Islamabad-based expert, "when the

Mighty Pak Army

or the ISI hire lobbyists, they do not normally share such information with the political government."

While Fai still remains under house arrest in Virginia, the disclosure of his clandestine activities has largely upset some Pak officials and many friends of Pakistain in the United States.

"Had I known that there was the slightest doubt about the legality of the organization's funding arrangements, I would definitely not have accepted their invitation to speak," Husain Haqqani, Pakistain's Ambassador to the United States, said while talking to Dawn.com.

Haqqani was the most prominent Pak official to speak at the

Kashmire

International Conference in 2009 on Capitol Hill which was organised by Fai's KAC.

"As the ambassador of Pakistain, I would point out and try to stop any infringement of US law by any part of the Pakistain government."

Ironically, the Pak embassy in Washington DC had arranged a dinner inside the embassy building for Fai and all delegates of the conference. Other prominent Paks who attended the dinner included former Pak ambassador to US, Dr. Maleeha Lodhi and former federal information minister Mushahid Hussain Syed, both of whom had also spoken at Fai's conference.

Fai's affidavit alleges that the ISI approved all speakers of the conference.

Dr. Stephen P. Cohen, a Senior Fellow at the Brookings Institute, said Fai's

Kashmire

conferences were "nothing exceptional as far as lobbying efforts go," but he still admires events for performing a useful public service, which brought diverse perspectives (including many Indians) to Washington DC.

South Asia expert Teresita C. Schaffer, on the contrary, says: "The conferences were a waste of Pak taxpayers' money as they did not convert anyone to the

Kashmire

cause. The presentations were so blatantly biased that they were simply looked on as a way to hear what Pakistain's "party line" was on

Kashmire

. Kashmiris are much more effective spokesmen for their own cause than Paks."

According to Dr. Christine Fair, an associate professor at Georgetown University, the Inter-Services Intelligence, which is accused of operating Fai inside the United States, has other assets inserted into US institutions for the purposes of influencing public and governmental views of Pakistain and shape the course of policy decisions on issues about which the ISI cares.

"Unless one is registered as an American working for a foreign intelligence agency, this conduct is illegal. Fai broke the law," she said, adding "The issue is not that he was supporting lobbyists but he was taking money from the ISI and materially working for and with a foreign intelligence agency."

On March 22, 2007, FBI agents investigated Fai at his Washington DC office, he said he had never met anyone who identified himself as being affiliated with the ISI and did not suspect any associates or acquaintances of being ISI operatives. He also said he was not aware of "any ISI presence" within the United States and he believed that the ISI did not operate in the United States at all.

Contrary to Fai's naïve expression of ignorance of ISI's presence in the United States, David Ignatius, an associate editor at the Washington Post whose recent book Blood Money focuses on the ISI's maneuvering tactics, says it is a 'well-known fact' that foreign countries seek to influence US policy. They do so, "through lobbying or political activism, including campaign contributions by members of their expatriate communities."

Ignatius says it is true of Ireland,

Britannia

, Israel, Armenia, Turkey, Indian and now Pakistain.

"One difference in this case [of Fai] is that the political activity was sponsored by a foreign intelligence service (the ISI)," he said and argued that "I suspect that's not a unique case, either... the most aggressive (and least known) example of such "political covert action" in history was

Britannia

's attempt through its Secret Intelligence Service to destroy the strong "America First" movement in Congress in 1939 and 1940. The Brits, whose backs were against the wall at the time, used covert money, planted newspaper stories and well-placed agents in the US government to push America toward intervention. So, there's nothing new under the sun."

Dr. Cohen recalled that some years ago India did something like what is alleged of Fai and ISI, and one US Indian-American citizen went to prison and a RAW [Research and Analysis Wing] embassy official departed the US very quickly.

"The Indian lobbying efforts are far more sophisticated now," he said, "in the old days it was Pakistain that was the more effective lobbyist; times change."

Ambassador Schaffer said if Fai had filed the papers for registration as an agent of the government of Pakistain, then he could have held all the conferences he wanted.

"He wasn't stealing secret papers -- the kind of activity one normally associates with 'secret agents'".

Former foreign secretary Tanvir Ahmed Khan says the practices of secret agents were "as old as human civilisation" and points out that India had one of the largest nets of informers in the world as "it invests a lot of money in USA to promote its interests."

Inside the United States, Fai's case has triggered a debate among Americans about the transparency of foreign money that is poured into election campaigns.

Sheila Krumholz, Executive Director of Washington's anti-secrecy watchdog Center for Responsive Politics (CRP), terms secrecy in sources of funding for non- profit organizations and lobbyists as an 'enormously serious concern' because citizens barely have any information where the money is coming from.

"We have ample evidence not to trust big companies with a lot of money," she says, suggesting that the culture of disinformation and hidden agendas should be replaced with more transparency.

Similarly Lisa Curtis, a Senior Research Fellow at the Heritage Foundation's Asian Studies Center, suggests that congressional staff should do a better job of scrutinising organizations that seek to use Congressional space for their conferences. They must also enhance their due diligence of organizations that are not transparent about their funding.

"The Paks sought to portray Fai as someone working to protect the human rights


One man's rights are another man's existential threat.


of Kashmiris, when he was really just a secretly paid agent doing the bidding of the Pak government," she said. "The Paks probably believed Fai, a Kashmiri American, would be more credible in spreading anti-India propaganda than a registered Pak lobbyist."

Fai's remains a classic example of trust deficit between the United States and Pakistain which continue to pursue their "national interests" often through known and unknown avenues.
Continued on Page 49
Posted by: Fred || 10/15/2011 00:00 || Comments || Link || E-Mail|| [6461 views] Top|| File under: Govt of Pakistan
India-Pakistan
Education key to success of a nation: Gilani
[Dawn] Prime Minister Yousuf Raza Gilani


... Pakistain's erstwhile current prime minister, whose occasional feats of mental gymnastics can be awe-inspiring ...


Friday said education was the key to the success of a nation and to help it confront the challenges it faced.


There's an opinion piece from Dawn on Page 4 today having to do with the proliferation of madrassahs. I wonder if Joe's read it?


Addressing a function here at the PM Secretariat to award the top students of the Federal Board of Intermediate and Secondary Education Prime Minister Gilani said health and education were his priority areas and desired that the Pak students excel in all fields.

"Only an educated nation can survive in a fiercely competitive world," Gilani told the gathering comprising of beaming students who got the first three positions in 2010 and 2011.

Prime Minister Gilani who handed over gold medals, cash awards and laptops to the successful candidates of the Senior and Higher Secondary School Certificate and urged them to serve as role-models and lead by setting good examples.

He said after the 18th amendment education has been devolved to the provinces but assured that the federal government would provide them full assistance in helping meet the Millennium Development Goals.

He said the parents also need to understand their responsibility that education up to primary was compulsory and vital for national development.

Prime Minister Gilani also asked the private sector to help the government promote education and particularly mentioned that he announced setting up of a cadet college at Dadyal, Azad

Kashmire

and was assured that the overseas Paks would help the dream come to a reality.
Posted by: Fred || 10/15/2011 00:00 || Comments || Link || E-Mail|| [6462 views] Top|| File under: Govt of Pakistan
PM to focus on improving relations with regional countries
[Dawn] Foreign Minister Hina Rabbani Khar called on Prime Minister Syed Yusuf Raza Gilani


... Pakistain's erstwhile current prime minister, whose occasional feats of mental gymnastics can be awe-inspiring ...


at the PM House on Friday and briefed him on upcoming important international events such as Commonwealth Conference in Perth, Australia, this month and the SAARC Summit in the Maldives next month.

The Prime Minister directed the Foreign Minister to concentrate on further improving relations between Pakistain and the countries of the region based on mutual respect and equality.

As far as the relations of Pakistain with the countries of the region were concerned, the Foreign Minister sounded upbeat and added that her optimism was based on the shared realization among the countries to improve relations

The Foreign Minister also apprised the Prime Minister of the Foreign Office's endeavors to seek support for Pakistain's candidature to contest the non-permanent seat of the UN Security Council.
Posted by: Fred || 10/15/2011 00:00 || Comments || Link || E-Mail|| [6463 views] Top|| File under: Govt of Pakistan
Steps afoot to ensure peace in Balochistan: Malik
[Dawn] Minister for Interior Rehman Malik


Pak politician, current Interior Minister under the Gilani administration. Malik is a former Federal Investigation Agency (FIA) intelligence officer who rose to head the FIA during Benazir Bhutto's second tenure. He later joined the Pak Peoples Party and was chief security officer to Bhutto. Malik was tossed from his FIA job in 1998 after documenting the breath-taking corruption of the Sharif family. By unhappy coincidence Näwaz Shärif became PM at just that moment and Malik moved to London one step ahead of the button men.


said Friday the government was taking solid steps to ensure peace in Balochistan



...the Pak province bordering Kandahar and Uruzgun provinces in Afghanistan and Sistan Baluchistan in Iran. Its native Baloch propulation is being displaced by Pashtuns and Punjabis and they aren't happy about it...


Talking to media representatives outside the parliament, the minister said on the directive of President Asif Ali President Ten Percent Zardari


... sticky-fingered husband of the late Benazir Bhutto ...


he would be visiting Quetta every week to improve the law and order situation by tackling the abductors in a more vigorous manner.

He said anit-Pakistain elements were attacking the Shia community under a conspiracy but, he added, these elements would be dealt with an iron hand.

He said a result of effective measures was that

murder

s in Balochistan had decreased and added that the government would soon overcome these incidents.

Replying to a question about imposing governor rule in Balochistan, the minister said that although he respected the sentiments of the people of Balochistan, the government would take steps according to the Constitution.

He said security had been reinforced in areas housing the Shia community and the pilgrims were being escorted and facilitated.
Posted by: Fred || 10/15/2011 00:00 || Comments || Link || E-Mail|| [6460 views] Top|| File under: Govt of Pakistan
Iraq
US drops keeping troops in Iraq
The U.S. is abandoning plans to keep U.S. troops in Iraq past a year-end withdrawal deadline, The Associated Press has learned. The decision to pull out fully by January will effectively end more than eight years of U.S. involvement in the Iraq war, despite ongoing concerns about its security forces and the potential for instability.

The decision ends months of hand-wringing by U.S. officials over whether to stick to a Dec. 31 withdrawal deadline that was set in 2008 or negotiate a new security agreement to ensure that gains made and more than 4,400 American military lives lost since March 2003 do not go to waste.

In recent months, Washington has been discussing with Iraqi leaders the possibility of several thousand American troops remaining to continue training Iraqi security forces. A Pentagon spokesman said Saturday that no final decision has been reached about the U.S. training relationship with the Iraqi government.

But a senior Obama administration official in Washington confirmed Saturday that all American troops will leave Iraq except for about 160 active-duty soldiers attached to the U.S. Embassy.

A senior U.S. military official confirmed the departure and said the withdrawal could allow future but limited U.S. military training missions in Iraq if requested.
Posted by: tipper || 10/15/2011 17:41 || Comments || Link || E-Mail|| [6487 views] Top|| File under:
Syria-Lebanon-Iran
Capitalism close to collapse: Iran cleric
[Iran Press TV] A senior Iranian

holy man

says the anti-corporatism protests in the US and Europe will lead to the collapse of Capitalism just as the Islamic Awakenings will topple the fake Zionist regime.


It is generally a mistake to believe the opinions found in American legacy media outlets, but y'all run with it and see how far you get.

Hojjatoleslam Kazem Seddiqi made the remarks in reference to the growing protest rallies against corporatism, poverty and social inequity in the US.

"Those who claim to be the advocates of freedom of speech and create media hype, issue statements, condemn and even make military threats over minor issues in other countries, treat their own awakened people with violence and brutality," Seddiqi noted.

Tehran's interim Friday Prayers Leader asserted that three waves have been influential in the global awakenings and focusing the world's attention on Islam, namely the Islamic revolution of Iran, the disintegration of the communist eastern bloc and the recent Islamic Awakenings in the Middle East, IRNA reported on Friday.

The Senior Iranian

holy man

further said that the US and

Soddy Arabia

are complicit in aiding and abetting the repression of the popular protests in the regional countries such as Yemen and Bahrain.

"God willing, the popular resistance would disarm their (the US and

Soddy Arabia

) weapons and bring the arrogance to its knees," he said.

Posted by: Fred || 10/15/2011 00:00 || Comments || Link || E-Mail|| [6460 views] Top|| File under: Govt of Iran
'Awakenings foil anti-Iran US plots'
[Iran Press TV] A senior Iranian

politician

says the Islamic, European and American Awakenings have raised international awareness, ultimately foiling the US and Zionist conspiracies against Iran.


Yes, of course. To be sure. Most definitely.

"The US psychological warfare against Iran will have no impact on the people of the world's impression of Iran, because the people are aware of the reality," Fars News Agency quoted Ismail Kowsari as saying on Friday.

Kowsari made the comments after the US Justice Department accused Iran of involvement in a plot to assassinate

Soddy Arabia

n Ambassador to Washington Adel Al-Jubeir, with help from a suspected member of a Mexican

narco mob

on Tuesday.

Iranian authorities have dismissed Washington's accusation as a smear campaign aimed at fueling Iranophobia in the world and distracting attention from the ongoing wave of Islamic Awakening in North Africa and the Middle East as well as the underway popular anti-Wall Street protests across the US.

The emergence of the Islamic Awakenings has been the result of the ineffectiveness of the Zionist and American conspiracies, the Deputy Chairman of Iran's Majlis (parliament) Committee on National Security and Foreign Policy added.

"US conspiracies today show they are struggling against the tide of the Islamic Awakening in regional nations," Kowsari noted.

Posted by: Fred || 10/15/2011 00:00 || Comments || Link || E-Mail|| [6461 views] Top|| File under: Govt of Iran
Who's in the News
40
[untagged]
9
Govt of Pakistan
3
Govt of Iran
2
Global Jihad
2
al-Qaeda in Pakistan
2
Govt of Syria
1
Islamic State of Iraq
1
Taliban
Bookmark
E-Mail Me
The Classics
The O Club
Rantburg Store
The Bloids
The Never-ending Story
Thugburg
Gulf War I
The Way We Were
Bio
Merry-Go-Blog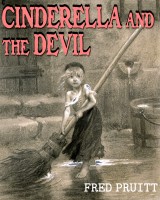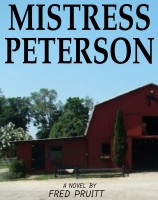 On Sale now!


A multi-volume chronology and reference guide set detailing three years of the Mexican Drug War between 2010 and 2012.

Rantburg.com and borderlandbeat.com correspondent and author Chris Covert presents his first non-fiction work detailing the drug and gang related violence in Mexico.

Chris gives us Mexican press dispatches of drug and gang war violence over three years, presented in a multi volume set intended to chronicle the death, violence and mayhem which has dominated Mexico for six years.
Click here for more information


Meet the Mods
In no particular order...


Steve White
Seafarious
Pappy
lotp
Scooter McGruder
john frum
tu3031
badanov
sherry
ryuge
GolfBravoUSMC
Bright Pebbles
trailing wife
Gloria
Fred
Besoeker
Glenmore
Frank G
3dc
Skidmark
Alaska Paul



Better than the average link...



Rantburg was assembled from recycled algorithms in the United States of America. No trees were destroyed in the production of this weblog. We did hurt some, though. Sorry.
54.227.97.219

Help keep the Burg running! Paypal: