Africa North
Egypt's Silhouette of Fire
Egypt is descending into a Hobbesian bellum omnium contra omnes, the war of all against all. And when it does, the world will not absorb eight million Coptic Christians the way they did Iraq's 1.5 million Christian refugees.

The Wall Street Journal's Bret Stephens shows his work. If the link gives only a taste, try googling the title.
Posted by: || 10/15/2011 10:46 || Comments || Link || E-Mail|| [6463 views] Top|| File under:
The Grand Turk
The Trouble With Turkey
Michael Rubin traces Prime Minister Erdogan's deliberate transformation of Turkey from Western-oriented Kemalism to neo-Ottomanism with the blindered connivance of the West.
Posted by: || 10/15/2011 10:21 || Comments || Link || E-Mail|| [6461 views] Top|| File under:
India-Pakistan
Blasphemy Law: Coming a full circle
[Dawn] It was bound to happen. When you have a vaguely worded law with so many loopholes, and a clergy hell bent on defining religion in asphyxiating, rigid boundaries, its supporters and enablers were bound to get scorched themselves. The law was eventually going to come and bite them in the back and that is exactly what happened two weeks ago.

According to the news story, a student of a religious seminary in Chakwal, Junaid Ahmad was

placed in durance vile

for being blasphemous. He was apparently seen burning pages of Koran a week ago, was beaten by a crowd and handed over to the police. Ironically, however, a shaken and frightened Junaid claimed that he was in reality disposing off Koran's loose pages to save them from desecration.

The story behind Junaid's action was simple enough. His teacher, who belongs to Tehrik Khuddam Ahl-i-Sunnat, had told him that burning Koranic pages was a legitimate way of disposing them along with putting them in flowing water (stream etc) and burying them. As he was unable to find the other two options, Junaid resorted to the third one. It was just his luck that the man who saw him as he set the pages on fire had heard from another

holy man

that burning the Koran amounted to desecrating it. What followed is an ominous reminder of sharply converging, and rigid, interpretations among various schools of religious thought.


Diversity, whether religious or cultural, is always a good thing. But here, this diversity of belief within sects and sub-sects is stamped with unflinching righteousness, intolerance, and violent knee-jerk reactions. Leaving the organised sectarianism between Shias and Sunnis aside, these widely varying interpretations in such an environment result in friction and veiled hatred towards other sects within one's circle. In such a situation, incidents like the one in Chakwal are in reality a mere prelude to what can follow. One of the most obvious possibilities, while remaining within the ambit of law, is the misuse of the blasphemy law against those who are fanatically in favour of it.

This misuse has already started albeit it is infrequent at the moment. In January this year,

a holy man

and his son from Dera Ghazi Khan were convicted for life for committing blasphemy. They were accused of ripping posters from outside their grocery shop which advertised an event to observe Eid Milad un Nabi (the birth and death anniversary of Prophet Muhammad). There was strong speculation that the issue was not of blasphemy but difference of belief. The Deobandi philosophy, to which the imam and his son prescribed, do not believe in commemorating such days. So where the incident might have simply been that of removing a poster from their personal property, it was forcefully catapulted in the sphere of intentional blasphemy.

The problem, boiled down to its essence, is this: In all this ritualistic madness, this manic obsession with the act rather than the intention behind it, these "men of faith" have lost the plot. And that is an under-statement. Here school girls are ostracised for misplacing a dot in a word. Doctors are locked up for throwing away a person's visiting card who shared the prophet's name. People are persecuted for greeting others in Arabic language. Supporters of blasphemy laws obsessively defend its need to deter people from taking the law in their own hands; but when a man defies this very logic and kills a sitting governor whom he had taken an oath to protect, they cheer and holler themselves hoarse in his support.

So far, most of the victims of these laws are minorities and those belonging to lower and lower-middle income groups. But it won't remain the same forever. With ferocious intolerance being allowed to breed unchecked in our country, it was only a matter of time before the factions started using this law to target religious rivals at will.

Right now a broad spectrum of religious right is united in its defence of murderer Mumtaz Qadri. Their slogans, demonstrative of their tunnel-minded support for his actions, should be deafening alarm bells for the rest of us.

It is a matter of time before these stout believers, momentarily united in their hate against
"liberal fascists", turn on each other. With such varied interpretations of religion, how will the courts interpret criteria of blasphemy? Will they take the easiest way out and just continue sentencing people in the hope the High Courts will correct the injustice? Will these cowardly actions really serve as a long-term pre-emptive solution or will the religious factions soon interlock horns?

If there is a legal or public showdown between people of different beliefs, the result will be more bloody, brutal and long drawn out than we can imagine. With all sides equally sure of their virtue and willing to die or kill for it, there might not be anyone standing at the end.

On a sardonic note, that will work out just right for the rest of the country.
Posted by: Fred || 10/15/2011 00:00 || Comments || Link || E-Mail|| [6463 views] Top|| File under: Govt of Pakistan
Madrassa graduates and labour market mismatches
[Dawn]
The proliferation of madrassa education in Pakistain has contributed to labour market mismatches. According to the Pakistain government's own statistics in 2008 alone twice as many students were enrolled in the 12,500 madrassas than in the 124-odd universities.

Given the curriculum taught in madrassas, most graduates are ill-equipped for gainful employment in a knowledge-based economy. Such graduates, frustrated by their limited or non-existent employment prospects, have often gravitated towards militancy and extremism.

Madrassas in Pakistain flourished under late General Ziaul Haq who used Islamisation of the state and the society to prolong his rule. Whereas the population increased by 29 per cent during 1972 and 1981, the number of graduates from religious schools in Pakistain increased by 195 per cent during the same period. This resulted in an oversupply of graduates from religious schools who had limited employment prospects.

The military and civil governments that followed the Zia regime also did little to address the dramatic increase in the number of madrassas and the students enrolled in such institutions. The number of madrassas jumped from 2,800 in 1988 to 9,900 in 2002. The Deobandi madrassas saw the largest increase during that period reaching a total of 7,000 institutions. In fact, the increase in the number of Deobandi madrassas was higher than the number of all other madrassas combined.

Professor Jamal Malik, who holds the Islamic Studies chair at Erfurt University in Germany, was amongst the first to undertake a systematic study of "colonialisation of Islam" where he focussed on how religious education was transformed under late General Zia. In 1987, Professor Malik highlighted the labour market mismatch for the thousands of madrassa graduates whose religious training was out-of-step with the skills needed to be employed in the civilian workforce.

The madrassa graduates were initially disadvantaged in the competitive labour markets because their asnaad (diplomas) were not recognised by those outside the religious establishment. The fix was however provided by the Zia regime in 1982 when the University Grants Commission decreed that madrassa diplomas were equivalent to an MA in Arabic or Islamic Studies.

Despite the equivalency for academic credentials, the madrassa graduates did not experience any meaningful increase in their employability in the urban employment markets where the services sector had emerged as the major provider of employment. The Zia regime tried to generate employment for the unemployed religious graduates by introducing Arabic and other religious subjects in the school curricula. However,


a lie repeated often enough remains a lie...


the supply of religious graduates far exceeded the demand resulting in a large number of disgruntled and frustrated madrassa graduates whose numbers continued to swell in the decades following the Zia regime.

According to Professor Malik, the armed forces tried to offer reprieve to the burgeoning number of unemployed madrassa graduates. Under General Zia, the army took out advertisements in madrassa publications, such as Al-Haq (Akora Khattak), encouraging graduates to join the forces as soldiers or in other capacities.

Professor Malik's study exposed the systematic spatial and socio-economic trends instrumental in the backgrounds of madrassa students. Most graduates of the Deobandi madrassas came from rural and economically deprived parts of Balochistan


...the Pak province bordering Kandahar and Uruzgun provinces in Afghanistan and Sistan Baluchistan in Iran. Its native Baloch propulation is being displaced by Pashtuns and Punjabis and they aren't happy about it...


and (formally) NWFP. On the other hand, most students in Barelvi madrassas were of middle or lower middle class background belonging to semi-urban parts of
Punjab. And whereas the growth of the Deobandi madrassas outpaced the rest, the madrassas operated by Barelvis, Ahle-Hadiths, and Jamat-i-Islami also experienced resurgence under the Zia regime.

The Deobandi madrassas, which grew at a faster rate in the Pashtun areas, were also more radical and closely linked with the war against the Soviet Army in Afghanistan. The Deobandi madrassas have continued to become even more radicalised over the years. In a recent study of religious institutions in AhmedpurSharqi (East), S. H. Ali found that 80 per cent of the 166 Deobandi madrassas were involved in sectarian activities compared to only 25 per cent of the 166 Barelvi madrassas.* At the same time, seven out of 10 Shia madrassas were found to be involved in sectarian activities.

Deobandis were not the only ones who were mobilised to serve in militias fighting the Soviet Army and its allies in Afghanistan. Barelvis and others, including Shias, were also coopted in the great game. The

Leb

-based

Hezbullies

was mobilised to convince Shias in Afghanistan and Pakistain to join Deobandis and others in the fight against the Soviets. In early nineties, the then

Hezbullies

Chief, Sheikh Abbas Al-Musawi, showed up in Pakistain where he met with not just the madrassa students, but also addressed students enrolled in universities in

Beautiful Downtown Peshawar

.

The battle-hardened graduates of madrassas, who had served in Afghanistan, returned initially to a hero's welcome during mid- to late-80s. Given their persistent lack of employable skills required in the services sector and despite their marshal prowess earned in Afghanistan, the madrassa graduates continued to face the same dim employment prospects.

Professor Jamal Malik sensed the hazards latent in an oversupply of religious youth who were armed and laureates of guerrilla warfare. As early as in 1987, he ominously warned that the large number of madrassa graduates in the future would result in "a very high probability that the Government will be faced with an enormous problem in the next five to ten years to come."

By mid-90s, as per Professor Malik' stark warnings, the Taliban (lead by the graduates of mostly Deobandi madrassas in Pakistain) and their allies had marched out of Pakistain in all different directions. Years later, the same madrassa graduates returned to Pakistain to start an armed struggle against the State, which has resulted in the violent death of over 37,000 Paks and at the same time has destabilised the state and the society.

While Professor Malik had warned against the threats posed by an army of unemployed madrassa graduates much before others, there was however no shortage of warnings by other notables against creating such militias. In October 1996, when the Taliban were busy taking control of Afghanistan in a violent struggle against other Afghans, Brahma Chellaney, a professor of security studies at the Centre for Policy Research in New Delhi, warned the world about the folly of jumping in bed with the Taliban. He wrote: "Whatever its political future, the Taliban is likely to swell the ranks of Afghan war alumni waging international terrorism."

Later in May 1999, Ahmed Shah Masood also warned Pakistain and the rest of what to expect from the Taliban once they were done with Afghanistan. Masood knew well of the Taliban's motives who wanted to "impose their version of Islam in Afghanistan, and then export it elsewhere." He was prophetic in his assessment of the inherent risks of a complete takeover of Afghanistan by the Taliban, which he shared with the Sydney Morning Herald: "If we don't resist they will go on to Uzbekistan or Pakistain. They can't keep still."

The challenge remains as to how one can integrate madrassa graduates in the workforce, thus preventing them from joining

cut-thoat

organizations. The madrassa reforms, which advocate introducing English, math and science in the madrassa curricula, have largely been ineffective and ill-conceived. Such reforms fail to appreciate the self-selection bias inherent in madrassa enrolments. Those who are more likely to fail in English, math and science subjects end up in madrassas. Revising the curriculum by adding these subjects will lead to higher failure rates, which would further add to frustration of madrassa students.

Instead of teaching English or math, I would recommend vocational training for all madrassa students. Despite the economic hardship, Pakistain boasts a growing, albeit struggling at times, middle class that sustains the demand for new homes, cars, and

cycle of violence

s. Pakistain needs electricians, plumbers, motor mechanics and other similar craftsmen who can demand a decent wage in the current market place. Furthermore, with some technical experience gained in Pakistain, the madrassa graduates can search for similar work in the Middle East where they can earn higher wages for their skills, which will also include some fluency in Arabic.

Without any vocational training for madrassa graduates we will only compound our security concerns in Pakistain.
Posted by: Fred || 10/15/2011 00:00 || Comments || Link || E-Mail|| [6477 views] Top|| File under: Govt of Pakistan
Democracy's failure?
[Dawn] THE new conventional wisdom is that democracy has failed in Pakistain.
The trappings of democracy have. From what I've seen, there's not true democracy -- the rule of the demos -- in Pakistain. It's neither a good thing nor a bad thing. Democracy isn't actually necessary for good governance. A monarchy can work perfectly well, as can a bureaucratic imperium like the Chinese had for about 3000 years. Competence is necessary, though, whatever the form of government, and its lack in Pakistain can only be considered a bad thing.
Yet again. It seems so obvious to everyone that this is now the overwhelming, unquestioned, uncontested consensus. Even very honourable and well-meaning members of the National Assembly, the main beneficiaries of democracy, have announced its failure.


They've been pretending its existence, in the face of overwhelming evidence to the contrary.


Some concerned citizens and analysts have, as always, asked the military to intervene, yet again, while others have suggested that this would have happened many months ago, but that it is the military which is reluctant to take on such a huge mess supposedly created by elected representatives.


The oligarchs, who're the real rulers of Pakistain, are still trying to chase down the last military dictator and have him publicly flogged.


The list of democracy`s failures is extensive and impressive.


Call it "the list of Pakistain's failures" and I'll agree...


The economy is usually at the top of the list to accentuate democracy`s failure. Pakistain`s economy is said to be in a crisis since the day the PPP government has been in power.


"President Ten Percent." Does that ring any bells? Does anyone think he's anything but representative of Pak politix?


Everyone who knows absolutely nothing about how the economy functions has an opinion on it, arguing that it has hit `rock bottom`, it is facing its `worst crisis` ever, and other such colourful, descriptive terms.


It's weak and it's regarded as a cash mine for oligarchs. There's be a 30 percent increase in Pak GDP without the baksheesh factor.


But, the broad consensus is that the economy has collapsed completely.

We don't have a graphic of hyenas eating a dead wart hog, do we? I guess we'll have to settle for just the hyena...


Lawlessness and growing ghunda gardi


Hindi: Rowdiness. I think it refers to the (Pak) gangster lifestyle. John Frum can probably explain better than I...


at the local level is another manifestation of the failure of democracy as is always

Bloody Karachi

`s ethnic and political strife. One cannot mention democracy and not mention corruption, of course, for it is assumed that democracy in Pakistain is a system which is just another name for corruption.
The system is what it's made to be. Actual democracy is susceptible to corruption because it's easy to vote yourself somebody else's money. Oligarchy masquerading as democracy says the oligarchs are the ones who're getting rich, not the demos.
The fact that the rupee has fallen some 30 per cent is also democracy`s failing,


It's just another debased currency, backed up by a government's discernible willingness to pay. In Pakistain nobody can discern any willingness to trade Krugerands or dukats for pieces of paper with the Quaid's picture on them.


and of course, the power crisis, for which only democracy must be held responsible.

If the money for fuel's raked off the rate of the fuel's consumption is unaffected. If the funds for maintenance are raked off the breakdown rate's unaffected. If the capital budget's raked off the rate of demand expansion remains unaffected.

With the proper piece of paper hanging on my wall I'll betcha I could make $500 an hour pointing out obvious stuff like that. Of course my report would likely just be filed someplace and forgotten, since hiring a consultant to prepare a report is usually confused with doing something. And I'm sure my fee, if I got paid at all, would be raked off. We're talking about Pakistain, remember.
Baloch separatism? Of course, due to democracy`s failure.


Balochs are a separate ethnic group, who're being oppressed by Pashtuns and Punjabis. Why wouldn't they buy into separatism? It would allow them to oppress themselves, which is different from being oppressed by outsiders.


Militancy, and `religion-based enthusiasm`? These have to be democracy`s biggest failures. How could one disagree?


This happens because it's not only allowed but encouraged to happen. Jihad is built into the nation's officially expounded ideology. "Strategic depth" could be termed "Son of Great Gamery." And the conviction that nobody can see through the subtle plans of Pakistain's oligarchic masterminds is, shall we say, misplaced.


This is just the very top of a list which runs very deep. This ability of democracy to do such extensive damage to the economy, society, even to politics must surely be the envy of every other system known to society.
E pur se muove. Other democracies tick along for years with corpse counts that don't remotely approach Pakistain's.
Yet blaming everything that has gone wrong with Pakistain on democracy only emphasises the fact that those who do so fail to understand what democracy is supposed to be, what purpose it serves and, importantly, how one evaluates successes and failures.
It's a cultural difference, not a political difference.

It's not unique, of course; prior to the inauguration in 2009 one of Obama's flunkies announced that he was "ready to rule from Day One." I could tell at that very moment that we were looking at a failed presidency. Americans are not ruled, they're governed. Our demos consists in theory and still in many ways in practice of free citizens, with a right to be left alone to make our own mistakes, which is why everyone should hate smoking Nazis and people who want to tax us for being porky. We see government's function as that of a referee, making sure nobody cheats at the game of civil life.

Paks, and Muslims in general, are ruled. They're told what to do. When the nawabs decide everybody should quite smoking the gaspers are tossed. If holy men decide that porkiness is un-Islamic everybody diets. If they don't, they're apostates and have to be killed, preferably by having their heads chopped off. They're told what to think from birth, starting which what religion they're supposed to be. There are nawabs and sardars and all sorts of big turbans running things, and there are The Masses™, who don't have any actual rights and whose obligations consist of reaping and sowing and hewing wood and drawing water. They don't qualify as peasantry; most aren't even out of serfdom.

Given that kind of tradition and that kind of mindset there's no wonder common folk are often literally enslaved. Human life is cheap because it has no value. Death is welcome because the afterlife can't be any worse than what they have now.
It also reveals a complete absence of a reading of how history has affected, and continues to affect and burden, the present, and amnesia about the past. Or, how social forces and social structures influence, even determine, current outcomes and a host of other social phenomena which have a bearing on social and political relationships.

The willingness to believe five impossible things before breakfast has a lot to do with the the state of anarchy pervading in Pakistain.


The expectations from democracy in Pakistain have been highly and unrealistically exaggerated. To expect that democracy is a solution to any of Pakistain`s economic or social problems, or a counter to militancy and `religion-based enthusiasm`, is to misunderstand what it is that democracy ought to deliver.
To imagine, by any stretch of the imagination, that Pakistain is governed by its demos is to believe a sixth impossible thing before breakfast.
More importantly, it is to be completely unaware of the structural and social conditions which constitute Pak democracy: messy, compromised, reconciliatory, inefficient, just like the rest of society, and which explain so many of Pakistain`s recurrent failures. To expect Pak democracy to be some angel-like, ideal, pristine system of government is foolish. Pak democracy only reflects what Pak society is.


Which is why it's a shambles.


For a country which has only known either military rule or electoral politics dominated by the military in the last 35 years to suddenly expect democracy to `succeed`, without any historical precedence, is equally absurd. Importantly, one needs to compare similar forms of representation from the past to evaluate the current form of governance rather than some abstract notions of democracy.
For the demos to govern themselves (and Pakistain) the cititzenry would have to be free to think the way the the individual pleased. That includes religion, and as long as Pakistain finds it religiously impossible for a non-Muslim to be president or prime minister or anything but a victim awaiting despoilment there is no democracy to be found, only the oligarchy of hereditary politicians, nawabs, sardars, an incompetent and greedy military, and rapacious holy men.In other words, they ain't got a chance.
There is no denying the fact that the current government has been an abject failure in addressing many of the issues mentioned above. However,


Switzerland makes more than cheese...


to hold democracy responsible for this failure is to confuse form with content. It is the government which fails, not necessarily the system which brought it to power.


Systems are made up of people and Pakistain's problem lies with the people in power. The people in power are symptomatic of the evil shambles that Pakistain has made itself, starting with Maulana Maududi, the Great Apostasizer. Pakistain wallows in problems not only of its own making but of its own nurture, too beloved of the system to be set aside.
Posted by: Fred || 10/15/2011 00:00 || Comments || Link || E-Mail|| [6488 views] Top|| File under: Govt of Pakistan
Syria-Lebanon-Iran
Iran assassination plot borders on war
[Ya Libnan] Allegations that Iran planned to kill

Soddy Arabia

's ambassador to Washington and bomb the Saudi and Israeli embassies, using hit men from a Mexican

narco mob

, mark a dramatic escalation in a 30-year-old secret war.

It may also signal a more aggressive and dangerous Iran, possibly one that feels its nuclear program is so far advanced it can provoke the United States and the West with impunity.

At the very least, the alleged

liquidation

plot would be an act of international terrorism that borders on being an act of war.

Yet it is the culmination of a steady intensification of provocations in recent months that has seen Iran increase its support for radical Shiite groups in Iraq; provide assistance and weapons to the Taliban in Afghanistan; ignore international calls to end its nuclear program; back Syria's slaughter of thousands of protesters with infusions of cash and weapons; rearm

Hezbullies

in

Leb

; support

Hamas, always the voice of sweet reason,

in

Gazoo

; test new ballistic missiles; threaten to attack U.S. warships in the Persian Gulf; and hint at having Iranian warships, armed with cruise missiles, patrol off the coast of the United States.

Iran's foreign policy has steadily become more assertive, intractable and anti-American.

When

Iran's diminutive President
Mahmoud Short Round Ahmadinejad appeared in New York last month for the ritual opening of the United Nations


...what started out as a a diplomatic initiative, now trying to edge its way into legislative, judicial, and executive areas...


General Assembly, he delivered a speech so filled with venomous anti-Semitism and anti-Americanism you could easily imagine he played a role in taking U.S. diplomats hostage in Tehran 31 years ago, when Washington was the "

Great Satan™

."

As hardline elements in Iran's Revolutionary Guard have entrenched themselves in power in Tehran, following the abortive Green Revolution of 2009, Iran's relations with the United States and the West have plummeted to near Cold War levels of mistrust and confrontation.

Tensions have surfaced in a series of covert conflicts with the

liquidation

of up to four Iranian scientists with links to the country's nuclear program and damage inflicted on Iran's uranium processing plants by the Stuxnet computer virus, which was allegedly created by Israel and the United States.

Leaked U.S. State Department documents published by WikiLeaks also note that
King of the Arabians, Sheikh of the Burning Sands #65;bdullah


... Fifth out of 37 sons of King Abdulaziz to ascend to the throne. He is, after his half-brothers Bandar and Musa'id, the third eldest of the living sons of Abdul Aziz ibn Saud. Abdullah's mother is from the Rashid clan, longtime rivals of the Saud. He has 6 sons and 15 daughters and about $20 billion. His youngest son is just seven years old...


has repeatedly urged U.S. officials to "cut off the head of the snake" by attacking Iran.

Just as the KGB served the Soviet Union in the front lines of the Cold War, Iran's Quds Force, an elite special operations unit of the Revolutionary Guards, named for the Arabic word for Jerusalem, has become Tehran's weapon of choice in its covert war with the West.

But the Quds Force, which is controlled directly by Iran's Supreme Leader Ayatollah Ali Khamenei, has usually acted through proxies and focused on training and equipping Islamic revolutionary groups in the Middle East.

It helped create

Hezbullies

in

Leb

in the 1980s and underwrote the group's guerrilla war with Israel in southern

Leb

.

During Iran's 1980-1988 war with Iraq, the Quds Force helped Iraqi Kurds fight Saddam Hussein.

In the early 1990s it supplied arms to Bosnian

Mohammedan

s and worked with Sudan's army in southern Sudan trying to crush an African-led rebellion.

In 1994, a Quds Force commander was suspected of planning and financing an attack by

Hezbullies

on a Jewish community centre in Buenos Aires in which 85 people were killed.

In 2006, when Israel attacked

Leb

, it found Iranian-designed missile and rocket command and control centres in southern

Leb

and insisted Quds Force operatives, not

Hezbullies

, were responsible for attacking an Israeli missile patrol boat with two Iranian-built Chinese "Silkworm" anti-ship missiles.

In 2007, then U.S. President George W. Bush accused the Quds Force of training and arming Shiite

forces of Evil

in Iraq and said it gave Iraqi

gun-hung tough guys

armour-piercing explosives that were used to kill U.S. soldiers.

In January 2007, the U.S. military in Iraq

jugged

five Iranians with links to the Quds Force in northern Iraq, accusing them of providing funds and weapons to Iraqi

myrmidon

s.

Within nine days of their arrest,

gunnies

, dressed as U.S. soldiers attacked a U.S. army depot in Karbala and killed and

maimed

several U.S. soldiers. The sophisticated attack was widely regarded as a cross-border

Dire Revenge™

raid by the Quds Force.

Iran continues to use the Quds Force to provide weapons, training and funds to Hamas and other Paleostinian groups, including Paleostine Islamic Jihad
...created after many members of the Egyptian

Mohammedan

Brotherhood decided the organization was becoming too moderate. Operations were conducted out of Egypt until 1981 when the group was exiled after the

liquidation

of President Anwar Sadat. They worked out of Gaza until they were exiled to Lebanon in 1987, where they clove tightly to Hezbollah. In 1989 they moved to Damascus, where they remain a subsidiary of Hezbollah...
. It has also supported Islamic fundamentalists in destabilizing Arab Gulf States.

According to General David Petraeus, a former U.S. commander in Iraq, the head of the Quds Force, General Kassim Suleimani, sent him a message in 2008 in which he bragged about controlling Iranian foreign policy in the region.

"He said, 'General Petraeus, you should know that I, Kassim Suleimani, control the policy for Iran with respect to Iraq,

Leb

,

Gazoo

and Afghanistan,'" Gen. Petraeus told a Washington conference last year.

"That makes diplomacy difficult if you think that you're going to do the traditional means of diplomacy by dealing with another country's Ministry of Foreign Affairs," Gen. Petraeus said.

Any shift in Iranian policy that sees the Quds Force stage direct attacks on Iran's enemies, could signal a new stage in its covert war with the West and that could pose as significant a terrorist threat as al-Qaeda.
Posted by: Fred || 10/15/2011 00:00 || Comments || Link || E-Mail|| [6463 views] Top|| File under: Govt of Iran
Who's in the News
40
[untagged]
9
Govt of Pakistan
3
Govt of Iran
2
Global Jihad
2
al-Qaeda in Pakistan
2
Govt of Syria
1
Islamic State of Iraq
1
Taliban
Bookmark
E-Mail Me
The Classics
The O Club
Rantburg Store
The Bloids
The Never-ending Story
Thugburg
Gulf War I
The Way We Were
Bio
Merry-Go-Blog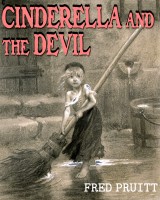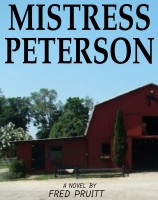 On Sale now!


A multi-volume chronology and reference guide set detailing three years of the Mexican Drug War between 2010 and 2012.

Rantburg.com and borderlandbeat.com correspondent and author Chris Covert presents his first non-fiction work detailing the drug and gang related violence in Mexico.

Chris gives us Mexican press dispatches of drug and gang war violence over three years, presented in a multi volume set intended to chronicle the death, violence and mayhem which has dominated Mexico for six years.
Click here for more information


Meet the Mods
In no particular order...


Steve White
Seafarious
Pappy
lotp
Scooter McGruder
john frum
tu3031
badanov
sherry
ryuge
GolfBravoUSMC
Bright Pebbles
trailing wife
Gloria
Fred
Besoeker
Glenmore
Frank G
3dc
Skidmark
Alaska Paul



Better than the average link...



Rantburg was assembled from recycled algorithms in the United States of America. No trees were destroyed in the production of this weblog. We did hurt some, though. Sorry.
54.174.225.82

Help keep the Burg running! Paypal: