Bangladesh
Bail prayers of 34 BDR men rejected
District and Sessions Judge's Court of Kurigram on Wednesday rejected the bail prayers of 34 arrested rebel BDR men of 27 Rifles Battalion. All the jawans including Subedar Moysher were produced in the court. Lawyers of the BDR men appealed for bail but the court rejected the prayers.

Public Prosecutor (PP) Abraham Lincoln conducted the case on behalf of the state while advocates Zakaria, Rehana Begum Beauty, Fakhrul Islam, Yasin Ali, Monwarul Haque and Mokhlesur Rahman stood for the accused. The court later fixed the next date of hearing on July 08, 2009.
Posted by: Steve White || 06/26/2009 00:00 || Comments || Link || E-Mail|| [6464 views] Top|| File under:
China-Japan-Koreas
China Unwilling to Impose Sanctions on Norks
China will not impose sanctions on North Korea independently of a UN resolution. The North depends on China for most of its energy and food. Chinese Foreign Ministry spokesman Qin Gang on Thursday said, "Measures related to North Korea should affect neither North Korean people's livelihood nor their normal economic and trading activities." He was answering views that the North would return to nuclear disarmament talks only if China suspends aid to the Stalinist country.

"Even the UN Security Council resolution against North Korea carries a provision stipulating that no UN sanctions should affect the North Korean people's livelihood, economic or trading exchanges, or humanitarian aid," Qin added.


As defined by the Norks, so money laundering and drug smuggling is still okay ...

The remarks amount to a polite rejection of U.S. requests for China to take direct actions against the North to make sanctions more effective. "China thinks it necessary to find a solution to the North Korean nuclear issue through dialogue and peaceful means," the spokesman said.
Posted by: Steve White || 06/26/2009 00:00 || Comments || Link || E-Mail|| [6461 views] Top|| File under:
Report: Kim using gifts to win support
EOUL, South Korea -- North Korean leader Kim Jong Il doled out foreign-made cars to senior intelligence officials to ensure their loyalty to his youngest son when he put the 26-year-old in charge of the country's powerful spy agency, a report said Wednesday.


Foreign cars? Do people really stay bought for a mere foreign vehicle nowadays? I'm not au courant on current bribery scales, I fear.

The appointment is part of Kim's plan to anoint the son, Kim Jong Un, as North Korea's future leader, South Korea's Dong-a Ilbo newspaper said, citing an unidentified source. The son is also overseeing the handling of two U.S. journalists detained in March while on a reporting trip to the Chinese-North Korea border, the report said.


That might be disinformation designed to build up Junior in the eyes of the insiders, or it might indicate the importance Kimmie has put on the journalists. Any guesses?

Jong Un was serving as acting chairman of the National Defense Commission, the country's highest post, one currently held by his father, Japan's Mainichi newspaper reported last weekend.

Wednesday's Dong-a Ilbo report said Kim ordered senior officials at the State Security Department in March to "uphold" Jong Un as head of the agency. Kim told the officials to "safeguard comrade Kim Jong Un with (your) lives as you did for me in the past," the mass-market daily said.

Five luxury cars, each worth some $80,000, were given as gifts to the officials, it said. The paper did not say which cars were given, but Kim has long been known to favor Mercedes and French wine as gifts to ensure his inner circle's loyalty.


All at the expense of starving people. Couldn't we cut the brake lines and poison the wine?

*shrug* The wine has been drunk, and the cars lost 20% value the minute they were driven off the lot.

South Korea's main spy agency, the National Intelligence Service, said it could not confirm the report.

The Dong-a Ilbo report also said that Jong Un was overseeing the handling of U.S. journalists Laura Ling and Euna Lee of Current TV, a San Francisco-based media venture founded by former Vice President Al Gore. The two were sentenced to 12 years of hard labor for allegedly crossing into the country illegally and engaging in "hostile acts."

In Washington, State Department spokesman Ian Kelly told reporters that Mats Foyer, Sweden's ambassador to North Korea, visited the American journalists in Pyongyang on Tuesday. Sweden serves as the U.S. protecting power in North Korea because Washington does not have diplomatic relations with North Korea. Foyer has been in "constant contact" with the North, Kelly said. He said the U.S. was "pursuing many different avenues" to secure their release, but he would not elaborate.
Posted by: Steve White || 06/26/2009 00:00 || Comments || Link || E-Mail|| [6467 views] Top|| File under:
Europe
Denmark begins expulsion of Iraqi refugees
[Iran Press TV Latest] The Danish government for the first time is forcibly deporting Iraqi nationals whose application for asylum has been turned down.


Surprises like this are how I know the universe is not just a figment of my imagination.

The government's deportation of 244 Iraqis has been the point of fierce public outrage since the Danish and Iraqi governments agreed in May to repatriate Iraqi refugees whose asylum requests were rejected, dpa reported.

Some of the Iraqi individuals and families who are to be deported have been in Denmark for up to ten years.

Human rights organizations, the United Nations refugee agency UNHCR and numerous Danish civil societies have asked the government to allow them to stay on a humanitarian basis, citing Iraq's precarious security situation.
Posted by: Fred || 06/26/2009 00:00 || Comments || Link || E-Mail|| [6469 views] Top|| File under:
Home Front: WoT
US defence budget includes plans to reform military tribunals
THE defense budget approved by US senators includes a plan to reform the controversial military tribunal process at Guantanamo Bay.

"Those commissions... and their procedures have got to be changed to ensure that they are consistent with American principles of justice," said Democratic Senator Carl Levin.

"The use of coerced testimony, we have put in our bill, it is not going to be admissible," Levin said in comments to the media.


Who decides it was 'coerced'?

Levin, who spoke alongside the committee's senior Republican Senator John McCain, said the changes would address how classified evidence can be used. The issue of providing detainees with access to "exculpatory evidence" will also be dealt with, the senator said.

Levin said he had worked "very closely" with the White House, as well as McCain and Republican Senator Lindsey Graham on the plan.

President Barack Obama decided last month to keep the military commission system set up by former president George W. Bush to prosecute detainees at Guantanamo, although he pledged reforms would be made to the system.

One of Obama's first acts after taking office in January was to order a fourth-month suspension of the commissions process, which was established in 2006. The halt in proceedings was intended to give the administration time to assess its options after Obama pledged to close the Guantanamo prison camp for "war on terror" detainees by January 2010.

The defense budget approved by the committee must still be approved by the Senate as a whole.
Posted by: tipper || 06/26/2009 15:27 || Comments || Link || E-Mail|| [6473 views] Top|| File under:
India-Pakistan
UN closely working with Pak for IDPs rehabilitation
[Geo News] The United Nations agencies, taking care of the Internally Displaced Persons (IDPs) in Pakistan, have started preparing a framework for safe repatriation and rehabilitation of IDPs to their respective areas, a press release said Thursday.

""We emphasize an organized repatriation and safe return of IDPs to their homes,"" UN Humanitarian Coordinator Martin Mogwanja said here at a press conference. ""We are closely working with the North West Frontier Province (NWFP) government and other agencies to prepare a framework and information sharing with the IDPs for their sustainable, safe and secure return to their homes,"" he said. Although all concerned would like to avoid a protracted displacement situation, he said, the humanitarian community is working with the government to ensure that any return of IDPs is voluntary, safe, dignified and sustainable.

Answering a question, Mogwanja said, negotiation continues among the humanitarian community and the government for safer return of the IDPs. ""We also focus on availability of social services and sustainability. The government, on the other hand, is making wide range of efforts to achieve it,"" he added. Mogwanja underlined the need for disseminating information to IDPs as to where the pre-requisites had been completed and which area was ready for repatriation.

When asked about repatriation of Malakand and Buner people, he said, ""we are in fluid security environment and it is primary concern for going back."" He said survey was being conducted about repatriation of IDPs although the security situation was the basic criteria. The coordinator said the UN could not give the exact figure of people displacing from Waziristan tribal areas bordering Afghanistan though ""we look for expansion of our program coverage to those displaced as well."" He said the humanitarian agencies are also preparing a contingency plan to meet any upcoming needs of the people in wake of impending displacement.

The UN press release said one of the greatest challenges ahead will be rebuilding the schools in conflict areas so that IDP children can continue their education when they return.
Posted by: Fred || 06/26/2009 00:00 || Comments || Link || E-Mail|| [6462 views] Top|| File under: Govt of Pakistan
Iraq
Maliki criticises Muslim 'silence' on cleric's death calls
BAGHDAD - Iraqi Prime Minister Nuri al-Maliki on Thursday criticised Arab and Muslim countries for their silence on calls by a senior Saudi cleric for Shiite scholars to be killed.


Fascinating. An appropriate challenge to the religion wallahs.

The Iraqi leader made the remarks a day after a massive bomb in the predominantly Shiite neighbourhood of Sadr City in northeastern Baghdad killed 62 people and wounded 150. "We have observed that many governments have been suspiciously silent on the fatwa provoking the killing" of Shiites, Maliki, who is also Shiite, said in an e-mailed statement. He was referring to comments made by Mecca Mufti Sheikh Adil al-Kalbani last month to the BBC that "Shiite clerics are infidels."

"The Shiites have no right to be represented in the (Saudi) senior scholarly committee," Kalbani said. "The Shiite public, it's a matter of discussion (as to whether they are infidels). Shiite clerics are definitely infidels, without question."

According to Islam, it is permitted to kill pretty much anyone they want infidels and not have to pay the victim's family blood money.

"As June 30 approaches ... the rage of the instigators of sectarian strife grows," Maliki said, blaming "those who nourish them with Takfiri (Sunni extremist) ideology."

He added that "the recent series of terrorist crimes ... are only as a result of those dangerous opinions, which are being carried out in a plan that aims to awaken sectarianism, create chaos, abort the political process and prevent Iraqi people from standing on their own feet."

"We call upon the international community, Arab and Islamic countries in particular, to declare a clear position about these horrific crimes," he said. "Silence is no longer an acceptable or friendly position towards the Iraqi people."

Posted by: Steve White || 06/26/2009 00:00 || Comments || Link || E-Mail|| [6462 views] Top|| File under:
Dweik is real Palestinian president
[Jerusalem Post Middle East] Hamas said on Wednesday that Abdel Aziz Dweik, the speaker of the Palestinian Legislative Council who was released a day earlier from Israeli prison, should be treated as acting president of the Palestinian Authority.

Meanwhile, the PA is planning to release on Thursday 40 Hamas members who are being held without trial in its prisons in the West Bank.

Earlier this week, the PA leadership said it would free hundreds of Hamas detainees as a gesture aimed at boosting the chances of reconciliation with the Islamist movement.

According to the PA constitution, if the office of the president is considered vacant, the PLC speaker serves as interim president for 60 days until new elections are held in the Palestinian territories.

Mahmoud Abbas's four-year term ended in January, turning Dweik, the most senior Hamas representative in the West Bank, into acting president, according to Hamas.

"Dweik is the real president of the Palestinian people after Abbas's term in office expired in January," said Hamas legislator Salem Salameh.

Dweik's release has raised concerns among Fatah representatives in the West Bank who also criticized Abbas for rushing to phone him shortly after he walked out of prison.
Posted by: Fred || 06/26/2009 00:00 || Comments || Link || E-Mail|| [6462 views] Top|| File under: Hamas
Israel reduces control of 4 West Bank towns
JERUSALEM— Bowing to pressure from Washington, Israel granted U.S.-trained Palestinian security forces greater autonomy in four main West Bank towns, Israeli and Palestinian defense officials said Thursday.

The ability of Palestinian security forces to maintain law and order is key to Mideast peacemaking because Israel needs to be convinced that a future Palestinian state won't threaten its security. Israel already has turned over limited security control to Palestinians in three other West Bank towns, but the military said that forces in Qalqiliya, Bethlehem, Jericho and Ramallah would be the first to operate around the clock without Israeli clearance.

In a statement, the Israeli military said Palestinian security forces "will be able to extend their hours of operation" in the towns but emphasized that Israeli forces would continue to operate in the West Bank "in order to thwart terrorist operations."

The move stops short of a full withdrawal from these towns. The Israeli military doesn't routinely patrol West Bank towns and cities, but frequently conducts nighttime and occasional daytime arrest raids.

Palestinian Prime Minister Salam Fayyad said the step does not go far enough. "What is required a full cessation of military raids into Palestinian areas," he told reporters in Ramallah.

Israel pulled out of major West Bank population centers in the 1990s but re-entered them after the Palestinian uprising against Israel reignited in late 2000. Palestinians have long sought an Israeli pullback from those towns as a reassertion of sovereignty.

The U.S. has been training thousands of forces in the West Bank in preparation for future Palestinian statehood. U.S. officials involved in the training have been pressing Israel to allow the Palestinian forces more freedom. The European Union has contributed about $55 million (40 million euros) for equipment and training, said Jose Vericat, an EU official.

"We are doing our job protecting our people and there is no need for Israeli forces to enter our territories under the pretext of security needs," said Adnan Dmeiri, a spokesman for the Palestinian security forces.
Posted by: Steve White || 06/26/2009 00:00 || Comments || Link || E-Mail|| [6462 views] Top|| File under:
Southeast Asia
Mas Selamat posed a threat
[Straits Times] THE Malaysian government did not extradite terrorist Mas Selamat Kastari to Singapore because he posed a threat to Malaysia and its neighbours and also put the people's safety at risk, Home Minister Hishammuddin Hussein said today.

The head of the Singapore cell of the Jemaah Islamiah (JI) terror network, which is linked to Al-Qaeda, escaped from the Whitley Road Detention Centre in February last year.

Datuk Seri Hishammuddin said Mas Selamat was arrested under the Internal Security Act (ISA) as he was a threat to the country, as well as its neighbours Singapore and Indonesia. 'We know his background, the details of his plan, network and contact with militant groups,' he told Parliament. 'From the information that we have gathered, it was a serious plan.'

He said detention under the ISA would ensure the terrorist's activities and contacts with other militant groups in Asia could be contained.

Prime Minister Najib Razak said last month that Mas Selamat would be detained for two years.

Mr Hishammuddin told reporters: 'We did not extradite Mas Selamat as we are concerned it will undermine the country's peace and put the people's safety at risk.' He added that only 12 ISA detainees remained in custody, six of them Malaysians.
Posted by: Fred || 06/26/2009 00:00 || Comments || Link || E-Mail|| [6463 views] Top|| File under: Jemaah Islamiyah
Sri Lanka
American Reporter Kidnapped by Basij
She was carrying an Irish passport, and burst into tears or fainted periodically throughout her adventure. We can hope these were tactical choices rather than expressions of the frail flower of the West.

I went to a net café to read western analysis of what the Ayatollah said. I tried to access CNN online, but the government had slowed down the internet to keep Iranians feeling isolated that week.

As I waited for the news to load a young man named Ali offered to help me. I expressed my annoyance to him over the slowed internet speed, and the fact that Facebook, Gmail, Twitter and the BBC had all been blocked. "Our government is very bad," he said. I nodded my head slightly.

Ali helped me hail a taxi to Valiasr Square to meet a friend for coffee. The taxi quickly moved through streets that were normally clogged with gridlock traffic. As we approached my destination two motorbikes pulled up on both sides of the taxi, waving for us to pull over. There were Basiji men.

An unfamiliar feeling of terror came over me the moment I recognized one of the men as Ali from the net café.


Read the rest.
Posted by: Frozen Al || 06/26/2009 12:11 || Comments || Link || E-Mail|| [6465 views] Top|| File under:
Local elections in northern Sri Lanka fixed for August 8
COLOMBO - Sri Lanka is planning to hold two local elections in the north of the country which will mark the first attempt to restore political administration in the region after the defeat of Tamil rebels, officials said Thursday. Elections for two northern local councils have been fixed for August 8, the commissioner of elections announced.

Polls will be held for the municipal council in Jaffna, 397 kilometres north of the capital, and the urban council in Vavuniya, 257 kilometres north of the capital, after a gap of 11 years. The government and the main opposition have fielded candidates for the elections while a former pro-rebel party known as the Tamil National Alliance has also put forward candidates.

The move to conduct elections is seen as the first step towards restoring full political and civil administration in the region which has been affected by fighting for the last 30 years.
Posted by: Steve White || 06/26/2009 00:00 || Comments || Link || E-Mail|| [6462 views] Top|| File under:
Syria-Lebanon-Iran
Interview with a Basij
Four days after the elections, there have been anti-demonstration forces on the streets of Tehran whose accents are unrecognizable. Witnesses say they are not able to understand what they are saying. Some say they have openly heard Arabic being spoken by some. Yesterday, I had a chance to chat with one of the plain-clothed men in a sandwich shop.

Me: Salaam brother. How are you?
Him: God Bless you, fine, thank you.

Me: Where are you from?
Him: Torbat

Me: Torbat?
Him: Torbat-e Jam (a small town in the Eastern region of Iran close to the border of Afghanistan)

Me: How old are you?
Him: 36.

Me: Do you have a wife and kids?
Him: No. Wife and kids costs money. I am unemployed.

Me: Unemployed? Aren't you a Basiji? Doesn't the army give you a fixed salary?
Him: No. I am not a Basiji. I am unemployed.

Me: But you are working now, aren't you?
Him: Yeah.

Me: Why do you have that club?
Him: They brought us here to hit the anti-revolutionaries. That's why they gave us this club.

Me: Who gave it to you?
Him: Haji. He told me to hit in such a way that they don't get up anymore. They're traitors!

Me: What do you think about that?
Him: I don't get involved in these things. I just get my money.

Me: You get money for beating people up. That's great.
Him: Yeah. They gave me money just to beat people up! Wouldn't you do the same?

Me: How much do they pay you?
Him: 200 dollars (200,000 tomans) per day. (he smiles)

Me: That's a lot of money. What're you gonna do with all that money?
Him: Get a wife. Or even two, if I can have this kind of money. Do you know how much that is? 2000 dollars. Maybe I won't even go back to Torbat. Maybe I'll stay here. Haji says there will be more demonstrations. They will give us more work.

Me: How many days have you been in Tehran?
Him: 3 days. There are still 7 more days left.

Me: Where are all the other people from who are with you?
Him: I don't know all of them. But in our dormiatory we have people from Mazandaran, Arak, Khoozestan. Also from Torbat-e Hedariye and Khvaf. (he takes a sip from his soda. He asks me for a cigarette. I give it to him. He lights it and he smokes and talks.

Me: There are Arabs among them, no?
Him: Yeah. But I heard they put them in a hotel. They say they are from Lebanon. Last night they gave us Tuna for dinner. The guys said the Arabs get better food.

Me: Where is your dorm?
Him: I don't know. I don't know my way around Tehran. But it's far. You have to go this way to get there (he points east).

Me: Have you been to Tehran before?
Him: No. This is my first time.

Me: You pray?
Him: Yeah, sure. But here, when we are on duty, we're not even allowed to go to the bathroom.

Me: Don't you get upset when you beat people?
Him: People? Haji says those who are in the demonstrations are traitors. I believe him. He's a haji. You know Haji would not lie.

Posted by: Omiting Grigum6137 || 06/26/2009 16:32 || Comments || Link || E-Mail|| [6472 views] Top|| File under:
Iranian cleric calls for 'cruel' punishment, executions
As a leading cleric demanded today that dissenters be punished "strongly and with cruelty" and that some are "worthy of execution," Iran's increasingly isolated opposition leader effectively ended his role in street protests, saying he'll seek permits for future rallies.

Iran's ruling clergy has widened its clampdown on the opposition since a bitterly disputed June 12 presidential election, and scattered protests have replaced the initial mass rallies. The official Web site of opposition leader Mir Hossein Mousavi, his main tool of communicating with his supporters, was hacked today, leaving it blank, an aide said.

Mousavi has said victory was stolen from him through fraud, challenging the proclamation of President Mahmoud Ahmadinejad as the winner. However, Mousavi has sent mixed signals to his supporters in recent days, asking them not to break the law, while pledging not to drop his challenge of the election results.

Hundreds have been detained in recent weeks, including journalists, academics and university students, and a special court has been set up to try them.

In today's central Muslim sermon at Tehran University, a senior cleric, Ayatollah Ahmed Khatami, called for harsh retribution for dissent. "Anybody who fights against the Islamic system or the leader of Islamic society, fight him until complete destruction," he said in the nationally broadcast speech.

The cleric claimed some involved in the unrest had used firearms. "Anyone who takes up arms to fight with the people, they are worthy of execution," he said. "We ask that the judiciary confront the leaders of the protests, leaders of the violations, and those who are supported by the United States and Israel strongly, and without mercy to provide a lesson for all."

Khatami said those who disturbed the peace and destroyed public property were "at war with God," and said they should be "dealt with without mercy." He reminded worshippers that Iran's supreme leader, Ayatollah Ali Khamenei, rules by God's design and must not be defied.

The cleric also lashed out at foreign journalists, accusing them of false reporting, and singled out Britain for new criticism. "In this unrest, Britons have behaved very mischievously and it is fair to add the slogan of down with England to slogan of down with USA," he said, as his remarks were interrupted by worshippers' chants of "Death to Israel."

Iran's rulers have accused the West, which has become increasingly vocal in its condemnation of the post-election clampdown, of meddling in Iran's internal affairs. Earlier this week, Iran expelled two British diplomat, prompting the expulsion of two Iranian diplomats by Britain. In Trieste, Italy, foreign ministers of the Group of Eight countries called for an end to the violence in Iran and urged the authorities to find a peaceful solution.

Khatami, meanwhile, alleged that the icon of the opposition, slain protester Neda Agha Soltan, was killed by demonstrators, not the Iranian security forces. Soltan, 27, was killed by a shot to the chest last week, on the sidelines of a protest. "The proof and evidence shows that they (protesters) have done it themselves and have raised propaganda against the system," he said. "I say hereby that these deceitful media have to know that the ordeal will be over and shame will remain for them."

In quelling protests, Basij militiamen have broken up even small groups of people walking together to prevent any possible gathering. Still, dozens of friends and relatives of Soltan managed to pay tribute Friday, arriving at Tehran's Behesht-e Zahra cemetery in groups of two and three, uttering brief prayers, placing flowers on Soltan's grave and then leaving, witnesses said.

Vigils for Soltan have been held around the world.

This morning, Mousavi, who has said he is being increasingly isolated, lost his main link to the world after his official Web site Kalemeh, came up blank and stripped of any text or pictures. Mousavi's associate Ali Reza Beheshti told The Associated Press the site had been taken down by unknown hackers.

In a message on the site late yesterday, Mousavi had said he would seek permission for future protests, even though he said unfair restrictions were being imposed. He said he has been asked by the Interior Ministry to apply in person, a week ahead of time. The opposition leader noted that his rival, Ahmadinejad, has been able to hold two post-election marches and a Tehran rally "that were well publicized on state television, seeming to encourage participation with their regularly advertised march routes."

Mousavi has said the authorities are pressuring him to withdraw his challenge by attempting to isolate and discredit him. He hasn't led a rally in more than a week.

Khamenei has ordered a large security detail around Mousavi -- ostensibly to protect him, but presumably also to restrict his movements. Authorities have also targeted those close to Mousavi. Late yesterday, state TV reported that the head of Mousavi's information committee, Abolfazl Fateh, was banned from leaving Iran for Britain. The report, which could not be verified independently, identified Fateh as a doctoral student in Britain. The semiofficial Fars news agency said Fateh was banned from travel so authorities could investigate "some of the recent gatherings," a reference to election protests.

At least 11 Mousavi campaign workers and 25 staffers on his newspaper have been detained since the election. On Wednesday, 70 university professors were detained immediately after meeting with the opposition leader. All but four have been released. Those still in custody included Qorban Behzadiannejad, Mousavi's former campaign manager.

In all, at least 17 people have been killed in postelection protests, in addition to eight members of the Basij, the government has said.
Posted by: Beavis || 06/26/2009 11:07 || Comments || Link || E-Mail|| [6469 views] Top|| File under:
Lebanese parliament re-elects Knobby Berri
[Jerusalem Post Middle East] Lebanese lawmakers overwhelmingly re-elected a pro-Hizbullah parliament speaker Thursday despite the Iranian-backed group's recent election loss, signaling that the political factions are moving toward a unity government.

Lebanese leaders have been looking for a fresh start after a divisive election.

The June 7 vote brought victory for the Western-backed coalition which fought off a strong challenge from the militant group Hizbullah and its allies. But it also underscored the deep divisions among the Lebanese.

Re-electing Hizbullah ally Nabih Berri for a fifth consecutive term is expected to smooth the way for the formation of a new government in the coming weeks. Majority leader Saad Hariri is tipped to head it.

Hariri said picking Berri for the job "consolidates national unity and preserves civil peace."

The choice of Berri, a Shi'ite Muslim, respects Lebanon's sectarian power-sharing structure that calls for the speaker to be a Shi'ite, the prime minister a Sunni Muslim and the president a Maronite Catholic. Both Parliament and Cabinet are divided in half between Muslims and Christians.

Berri heads the Shi'ite Amal movement that together with Hizbullah control most of the Shi'ites' 27 seats in the 128-member legislature.

He was the sole candidate for the post, which he has held since 1992.
Posted by: Fred || 06/26/2009 00:00 || Comments || Link || E-Mail|| [6468 views] Top|| File under: Hezbollah
In Iran, family members wait and worry outside Evin Prison
Reporting from Tehran -- The mothers and fathers, aunts and uncles, brothers and sisters wait. They sip tea, amble around, look at their watches and stare at the posted lists of names, about 700 or 800 of them.

They arrived early outside Evin Prison, the notorious complex of buildings in northern Tehran where most of the Iranians arrested in the recent unrest have been locked up.


A suggestion: in Argentina the mothers of the disappeared marched in silence daily in a plaza. The families in Iran should do the same.

By 8 a.m., dozens have gathered, standing around the entrance or sitting on brown plastic chairs after wiping away the dew. They hold pay vouchers or shop licenses to use as collateral to bail out family members and friends. Many were called late the previous night and told to come here.

But no one is there to tell them where to go or what to do.

One man approaches the gate of a shuttered general courthouse near the prison entrance.

A kindly soldier approaches. "My dear father," he says. "You must go to the Revolutionary Court on Moallem Street. They will say where and when your child will be released."
Continued on Page 49
Posted by: Steve White || 06/26/2009 00:00 || Comments || Link || E-Mail|| [6467 views] Top|| File under:
Ahmadinejad Demands Apology From Obama
TEHRAN, June 25 -- Iranian President Mahmoud Ahmadinejad lashed out at President Obama on Thursday, warning him against "interfering" in Iranian affairs and demanding an apology for criticism of a government crackdown on demonstrators protesting alleged electoral fraud.


Not even Bambi is going to apologize to Short Round ...

Despite an increasingly harsh response to the protests, opposition leader Mir Hossein Mousavi pledged to continue challenging official results that showed a landslide victory for Ahmadinejad in Iran's June 12 presidential election. He vowed to resist growing pressure to end his campaign and said he remains determined to prove that those who rigged the election are also responsible for the violence unleashed on opposition protesters.

The two rivals issued their dueling statements -- neither mentioning the other by name -- a day after security forces broke up the latest demonstrations, then temporarily detained university professors who had met with Mousavi.

Two grand ayatollahs, leading figures in Iran's predominant Shiite Muslim faith, also waded into the fray, as did European foreign ministers from the Group of Eight world powers at a meeting in Italy.

In a speech at a petrochemical plant in southern Iran, Ahmadinejad said Obama was behaving like his predecessor, George W. Bush, and suggested that talks with the United States on Iran's nuclear program would be pointless if Obama kept up his criticism. Obama, who has expressed interest in talking to the Iranian leadership about the nuclear issue, said at a news conference Tuesday that he was "appalled and outraged" by recent violence against demonstrators, and he accused the Iranian government of trying to "distract people" by blaming the unrest on the United States and other Western nations.

"Do you want to speak with this tone?" Ahmadinejad responded Thursday, addressing Obama. "If that is your stance, then what is left to talk about?"

He added: "I hope you avoid interfering in Iran's affairs and express your regret in a way that the Iranian nation is informed of it." He asked why Obama "has fallen into this trap and repeated the comments that Bush used to make" and told the U.S. president that such an attitude "will only make you another Bush in the eyes of the people."

Ahmadinejad also praised Iran's election as demonstrating "the great capabilities and grandeur of the Iranian nation" and declared that his country is practicing true "freedom," as opposed to "this unpopular democracy which is governing America and Europe." Americans and Europeans "have no right to choose and are restricted to . . . two or three parties" in voting for their leaders, he said.

In Washington, White House spokesman Robert Gibbs dismissed Ahmadinejad's criticism. Obama has said "that there are people in Iran who want to make this not about a debate among Iranians in Iran, but about the West and the United States," Gibbs said. "And I would add President Ahmadinejad to that list of people trying to make this about the United States."

The 67-year-old former prime minister posted a statement on his Web site Thursday saying he was being pressed to withdraw his challenge and had been severely restricted in his ability to communicate with supporters. "However, I am not prepared to give up under the pressure of threats or personal interest," he said.

"The truth . . . is that a major fraud has taken place in these elections, and the people who tried to show their dismay with this event were attacked, killed and arrested," Mousavi said. "Not only am I not scared of responding to their false accusations, but I'm ready to show how the people responsible for the presidential fraud" are also to blame for having "spilled the blood of the people." Mousavi asked his followers to "continue your legal and responsible protest, which is born out of the Islamic revolution, with calm and by avoiding trouble."

A senior Shiite cleric, Grand Ayatollah Nasser Makarem Shirazi, called for the election dispute to be settled through "national reconciliation," saying in a statement Thursday that recent events "have caused deep regret and sorrow in all Iranians loyal to the Islamic establishment and revolution . . . and have gladdened the enemy," state-run Press TV reported. "Definitively, something must be done to ensure that there are no embers burning under the ashes" and to turn "hostilities, antagonism and rivalries . . . into amity and cooperation" he said.

But a leading dissident cleric, Grand Ayatollah Hossein Ali Montazeri, said an "impartial" committee should resolve the election dispute, which he warned could ultimately undermine the government if it is not addressed. "If Iranians cannot talk about their legitimate rights at peaceful gatherings and are instead suppressed, complexities will build up which could possibly uproot the foundations of the government, no matter how powerful," Agence France-Presse quoted him as saying.

The streets of Tehran were largely quiet Thursday after another opposition presidential candidate, Mehdi Karroubi, postponed plans for a demonstration to mourn protesters killed by security forces. Karroubi said he has not "succeeded in booking a particular location" for a mourning ceremony, apparently because the government has banned demonstrations. He said he still wants to organize a gathering that would "match the dignity of the martyrs of the past few days."

Karroubi also charged that the government has acted illegally in banning demonstrations and arresting political activists. He called for the immediate release of political detainees, and he challenged the Interior Ministry to allow separate but simultaneous demonstrations by Ahmadinejad supporters and the opposition to see which side would draw more people.

At least 17 people have been reported killed in violence after the presidential election, state-run media have reported. But Press TV, an English-language version of state television, put the death toll at 20 and quoted "informed sources" as saying that eight of the dead were members of the pro-government Basij militia. There was no independent confirmation of the claim, which marked the first mention in official media of deaths among security forces in the recent violence.
Posted by: Steve White || 06/26/2009 00:00 || Comments || Link || E-Mail|| [6462 views] Top|| File under: Govt of Iran
Russia, rest of G8 clash on approach to Iran
TRIESTE, Italy, June 25 (Reuters) - Group of Eight powers were divided on how to respond to Iran's disputed election on Thursday, with hosts Italy pushing for a strong condemnation of violence and Russia calling the vote "an exercise in democracy".
Western nations at a meeting of G8 foreign ministers in Trieste were pushing for tough language in a final communique on Iran, where about 20 people have been killed in demonstrations following the June 12 presidential election two weeks ago.

"We are working on a document that should condemn the violence and the repression and at the same time stress that electoral procedures are an (internal) Iranian matter," said Italian Foreign Minister Franco Frattini. But he cautioned: "We (the international community) can't recount the vote."


But you wring your hands so well ...

The statement is expected on Friday. Delegates to the G8 conference, getting under way with a dinner on Thursday evening, were wrestling over the wording of the statement on Iran to take into account the sensibilities of Moscow, which has already said it considers all issues linked to the election as Iran's internal affair.

Russian Foreign Minister Sergei Lavrov made clear that Russia was not prepared to sign up to a G8 statement condemning Iran's handling of the election. "No one is willing to condemn the election process, because it's an exercise in democracy," Lavrov told reporters.


Certainly a Russian would recognize democracy when he saw it ...

"We agreed that we will develop a language which would allow us to concentrate on the main task -- to move toward resolving the issues of the Iranian nuclear programme...," Lavrov said after separate talks with Frattini.

"Isolation is the wrong approach ... Engagement is the key word," he said.

Italian Foreign Ministry spokesman Maurizio Massari said the G8 would express concern over Iran's nuclear programme but added "we want to maintain as far as possible a climate of dialogue".

Events in Iran have cast a shadow over the G8 meeting that should have focused on stabilising Afghanistan and pursuing Middle East peace. Diplomats had seen the June 25-27 event as a rare chance for the Group of Eight nations to sit down with regional powers like Iran to discuss shared goals for Afghanistan and Pakistan. But Iran declined to answer Italy's invitation to attend.

Speaking in Washington before the meeting, a senior U.S. State Department official said foreign ministers were expected to discuss the impact of the situation in Iran on efforts to engage Tehran over its nuclear programme.

European Union External Relations Commissioner Benita Ferrero-Waldner condemned excessive force by Iranian security forces against demonstrators, urged a halt to arbitrary arrests and called a crackdown on journalists unacceptable.

As delegates gathered, a small group of Iranian protesters held up signs condemning the violent crackdown in Iran. "We want the G8 to exert pressure so Iran allows peaceful protests, free elections, democracy," said Siamak, an Iranian expatriate who fled Iran after the 1979 revolution.
Posted by: Steve White || 06/26/2009 00:00 || Comments || Link || E-Mail|| [6465 views] Top|| File under:
Hezbollah accuses West of fomenting turmoil in Iran
BEIRUT - Lebanese militant group Hezbollah accused the West on Thursday of fomenting protests in Iran over this month's presidential election but added that it had no worries about the stability of its main foreign backer.


Yup, it's all our fault. We knew it too, even before he pointed it out to us ...

If they aren't worried, why are they fussing?

"The extent of Western and American involvement in Iran's internal affairs is now clear," the Shiite militant group's deputy leader, Sheikh Naim Qassem, told AFP in an interview.

"What is going on in Iran is not a simple protest against the results of the presidential election," he said. "There are riots and attacks in the streets that are orchestrated from the outside in a bid to destabilise the country's Islamic regime."

Qassem insisted that his party, still blacklisted as a terrorist organisation by Washington and regarded by its critics as an Iranian proxy, would not be affected by the events Tehran. "Hezbollah has nothing to do with Iran's internal affairs," he said. "We don't side with anyone. This is an internal Iranian issue.

"What is happening there has nothing to do with our situation," he added. "We have our own Lebanese identity and popularity, and these events don't concern us."

He said he felt certain the situation in Iran would soon return to normal. "The Islamic republic has succeeded in overcoming this plot from overseas aimed at destabilising the internal situation," Qassem said, singling out Britain for criticism of its role.


Got all his talking points from Khamenei, especially the part about the Brits ...
Posted by: Steve White || 06/26/2009 00:00 || Comments || Link || E-Mail|| [6464 views] Top|| File under:
Who's in the News
52
[untagged]
5
Govt of Iran
4
TTP
2
Hezbollah
1
Hamas
1
Govt of Pakistan
1
Jemaah Islamiyah
1
Taliban
1
al-Shabaab
1
Jamaat-e-Islami
Bookmark
E-Mail Me
The Classics
The O Club
Rantburg Store
The Bloids
The Never-ending Story
Thugburg
Gulf War I
The Way We Were
Bio
Merry-Go-Blog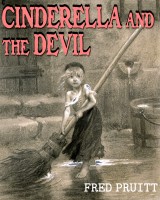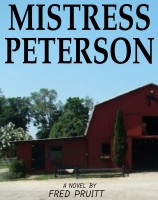 On Sale now!


A multi-volume chronology and reference guide set detailing three years of the Mexican Drug War between 2010 and 2012.

Rantburg.com and borderlandbeat.com correspondent and author Chris Covert presents his first non-fiction work detailing the drug and gang related violence in Mexico.

Chris gives us Mexican press dispatches of drug and gang war violence over three years, presented in a multi volume set intended to chronicle the death, violence and mayhem which has dominated Mexico for six years.
Click here for more information


Meet the Mods
In no particular order...


Steve White
Seafarious
Pappy
lotp
Scooter McGruder
john frum
tu3031
badanov
sherry
ryuge
GolfBravoUSMC
Bright Pebbles
trailing wife
Gloria
Fred
Besoeker
Glenmore
Frank G
3dc
Skidmark
Alaska Paul



Better than the average link...



Rantburg was assembled from recycled algorithms in the United States of America. No trees were destroyed in the production of this weblog. We did hurt some, though. Sorry.
3.236.84.188

Help keep the Burg running! Paypal: