-Lurid Crime Tales-
automated drug subs?
Even with the boarding party on the way, jumping off a sinking boat, usually at night, is dangerous. U.S. laws have been changed so that the crews escaping from their sinking boats, can still be charged with drug smuggling (despite the loss of the evidence). This, plus the new Colombian laws, is why the drug gangs are looking into automating the boats, so that no crew is needed at all.
Posted by: 3dc || 06/26/2009 09:49 || Comments || Link || E-Mail|| [289 views] Top|| File under:
SCOTUS: Student Strip Search Illegal
Duh. Since when does it take the Supreme Court to figure this out? We're doomed.




Details about the story posted yesterday.

Arizona school officials violated the constitutional rights of a 13-year-old girl when they strip-searched her on the suspicion she might be hiding ibuprofen in her underwear, the Supreme Court ruled yesterday. The decision put school districts on notice that such searches are "categorically distinct" from other efforts to combat illegal drugs.

In a case that had drawn attention from educators, parents and civil libertarians across the country, the court ruled 8 to 1 that such an intrusive search without the threat of a clear danger to other students violated the Constitution's protections against unreasonable search or seizure.

Continued on Page 49
Posted by: gorb || 06/26/2009 04:37 || Comments || Link || E-Mail|| [304 views] Top|| File under:
-Signs, Portents, and the Weather-
Gullible Warming Alert: The Climate Change Climate Change
Steve Fielding recently asked the Obama administration to reassure him on the science of man-made global warming. When the administration proved unhelpful, Mr. Fielding decided to vote against climate-change legislation.

If you haven't heard of this politician, it's because he's a member of the Australian Senate. As the U.S. House of Representatives prepares to pass a climate-change bill, the Australian Parliament is preparing to kill its own country's carbon-emissions scheme. Why? A growing number of Australian politicians, scientists and citizens once again doubt the science of human-caused global warming.

Among the many reasons President Barack Obama and the Democratic majority are so intent on quickly jamming a cap-and-trade system through Congress is because the global warming tide is again shifting. It turns out Al Gore and the United Nations (with an assist from the media), did a little too vociferous a job smearing anyone who disagreed with them as "deniers." The backlash has brought the scientific debate roaring back to life in Australia, Europe, Japan and even, if less reported, the U.S.
Continued on Page 49
Posted by: GolfBravoUSMC || 06/26/2009 11:54 || Comments || Link || E-Mail|| [343 views] Top|| File under:
China-Japan-Koreas
War by other means: China to block Hummer takeover
A Chinese firm's bid to buy the gas-guzzling Hummer car brand will be blocked on environmental grounds, according to Chinese state radio.

Sichuan Tengzhong Heavy Industrial Machinery emerged as the surprise buyer for the brand earlier this year. But China National Radio said Hummer is at odds with the country's planning agency's attempts to decrease pollution from Chinese manufacturers.

Sichuan Tengzhong disputed the accuracy of the radio report. "The fact that it is from an article from a state media organisation does not mean it is government policy," the company said in a statement. "Some people may have views and speculation, but the Chinese government has a process that we respect."

The acquisition from General Motors needs Chinese regulatory approval.
Posted by: trailing wife || 06/26/2009 16:04 || Comments || Link || E-Mail|| [313 views] Top|| File under:
Kimmie switches to Keds
SEOUL, June 26 (Yonhap) -- North Korean dwarf leader Kim Jong-il, who reportedly fell ill last year, was recently shown wearing sneakers during his public outings, switching from his trademark platform shoes that added height to his small stature.

In photographs released by state media on May 24, a day before North Korea conducted its second nuclear test, Kim, 67, is sporting a pair of dark-colored sneakers along with a gray parka, suit pants and dark sunglasses. He was giving "field guidance" at a historic site in the country's northern region.

The walking shoes had a rubber sole attached to their bottom that would enhance height comfort.

Kim, known to be 162 centimeters tall, or about 5'3" in heels in his dreams, has worn stilts height-lifting shoes during official events, including his summit with the late South Korean President Roh Moo-hyun in 2007. But the platform shoes were switched to flat dress shoes after he reportedly suffered a stroke in August last year.


Couldn't handle the nose-bleed height, huh ...

The flat shoes have now been replaced by hospital slippers sneakers, according to pictures released in recent weeks. But some pictures, like those released on June 5, 6 and 8, still show Kim in clown flat shoes during visits to farms and factories that can be easily reached by walking.
Posted by: Steve White || 06/26/2009 00:00 || Comments || Link || E-Mail|| [311 views] Top|| File under:
Europe
Sweden: 13 charged over counterfeit cash made in Lebanon
Thirteen people were indicted by a Swedish court on Thursday after being caught with 2.5 million kronor ($318,000) in counterfeit dollar and euro bills. "The bills are very well-done. I'd guess this is the largest seizure of false currency ever in Sweden," said Michael Schönhoff of the Stockholm police.

The fake bills were printed in Lebanon and were then transported to Sweden in plastic bags by one of those charged in connection with the operation.

Police engaged in an intensive surveillance operation in early 2009 to gather evidence against the men. In addition to confiscating the fake currency, police also discovered a large number of dyed Swedish bills, most likely taken in a bank robbery. All of those charged in the case live in the Stockholm area.

Seven face up to four years in prison for gross unauthorized possession of false currency.

Posted by: trailing wife || 06/26/2009 19:51 || Comments || Link || E-Mail|| [390 views] Top|| File under:
Turkey trying to revive EU membership
[Iran Press TV Latest] Turkey calls on the European Union to revive Ankara's deadlocked EU accession talks adding its membership would assist EU's affiliation with Muslims.

EU Affairs Minister Egemen Bagis said the EU would need Turkey as a transit route for energy supplies.

"The EU needs Turkey at least as much as Turkey needs the EU," he told reporters at the start of two days of talks and public appearances in Brussels intended to revive Turkey's efforts to join the 27-nation bloc, Reuters reported.

"It will help the EU's outreach to the East," said Bagis, who is also Turkey's Chief Negotiator with the EU.

This is while Prime Minister Recep Tayyip Erdogan and Foreign Minister Ahmet Davutoglu were also due in Brussels for talks with EU officials on Friday.

Erdogan was expected to meet the President of the EU's Executive European Commission Jose Manuel Barroso while Davutoglu was due to meet EU Enlargement Commissioner Olli Rehn.

Turkey's membership talks are almost at a standstill, raising doubts that the predominantly Muslim country of 70 million people will be able to join the EU.

Reforms demanded by the EU have fallen prey to political infighting in Turkey, some member states openly oppose its accession, and Ankara's progress has been blocked by its refusal to recognize EU member-state Cyprus.
Posted by: Fred || 06/26/2009 00:00 || Comments || Link || E-Mail|| [298 views] Top|| File under:
Home Front: Politix
ABC's White House special struggled for viewers - beat out by a rerun of CSI
President Obama's town hall meeting on health care delivered a sickly rating Wednesday evening.

The one-hour ABC News special "Primetime: Questions for the President: Prescription for America" (4.7 million viewers, 1.1 preliminary adults 18-49 rating) had the fewest viewers in the 10 p.m. hour (against NBC's "The Philanthropist" debut and a repeat of "CSI: NY" on CBS). The special tied some 8 p.m. comedy repeats as the lowest-rated program on a major broadcast network.


Just for the record, "The Philanthropist" episode was about as tedious as television can get. We kept watching in the hope that it would get better, but it never got as far as awful. It didn't occur to us to check ABC to see if the president was any better.

The special was shot at the White House and featured the president answering questions about his health care plan. The president's primary message was that those who like their current insurance will be able to keep it and that taking no action will result in higher health care costs.

The special drew fire from Republican leadership after refusing to allow an official opposition response, or even a paid ad. ABC also interviewed Obama on "Good Morning America" to help promote the special.
Posted by: GolfBravoUSMC || 06/26/2009 02:55 || Comments || Link || E-Mail|| [296 views] Top|| File under:
Global Warming bill shaky
Former Vice President Al Gore canceled plans to fly to Washington for a news conference with House Speaker Nancy Pelosi on Thursday, and instead was working the phones from Tennessee to help push a landmark climate bill to passage.

Friday's vote on the measure is expected to be close, but multiple sources on both sides of the aisle say they're confident that the bill will pass -- with some Republican votes -- following a deal between House Energy and Commerce Committee Chairman Henry Waxman and Agriculture Committee Chairman Collin Peterson.

"It's a question of what was energy efficient for the vice president," Pelosi said of the decision to keep Gore in Tennessee. "We were narrowing the list of the undecideds. We had a great narrowing of the undecideds." The speaker, President Barack Obama and White House Chief of Staff Rahm Emanuel were all telephoning undecided or wavering House members in both parties.

As part of their efforts, Obama added a last-minute Rose Garden Thursday, where he predicted that the vote on the bill would be close. To those members of Congress who are undecided, he said: "We've been talking about this issue for decades, now is the time to act."

The American Clean Energy and Security Act, better known as the Waxman-Markey bill, would cut greenhouse-gas while promoting renewable energy and energy efficiency. The measure, which is likely to have a tough go in the Senate, is a linchpin of Obama's first-year agenda. A victory would give the White House momentum going into a vote on health care later this summer.


What would a defeat give?

The speaker's office sent this notification to reporters Thursday morning: "As the list of undecided Members narrowed, the Speaker thought it was unnecessary to impose on the Vice President's schedule to travel to Washington, and instead to continue coordinating efforts from Tennessee," spokesman Drew Hammill said in an e-mail. Gore, who was coming at the invitation of the speaker, was going to make the case for strong action one of the president's top priorities -- energy and global warming -- without delay. He supports the House bill as the way to cut pollution, make dramatic increases in using energy efficiently, and increase use of renewable energy, which will boost jobs and improve our national security.

Earlier this week, Gore held a conference call to mobilize more than 10,000 of his Repower America grassroots activists.


And were they mobilized? The article doesn't say anything about lawmakers getting 10,000 calls, letters and emails supporting this bill.
Posted by: gorb || 06/26/2009 05:23 || Comments || Link || E-Mail|| [389 views] Top|| File under:
Palin visits troops in Kosovo
ANCHORAGE, Alaska -- Gov. Sarah Palin is visiting U.S. troops in Kosovo. Palin's office had said the governor traveled Wednesday to see Alaska National Guard troops at an undisclosed overseas location. On Thursday, her office said she was visiting about 140 aviators with the Guard in Kosovo.

Her spokeswoman, Sharon Leighow, says that for security purposes, the governor's office could not release Palin's destination until it was cleared by the Department of Defense. Leighow says Palin will be on the trip through the weekend.
Posted by: Steve White || 06/26/2009 00:00 || Comments || Link || E-Mail|| [305 views] Top|| File under:
Senate panel OKs funds for seven more F-22s
WASHINGTON — The Senate Armed Services Committee added $1.75 billion Thursday to a Pentagon budget proposal for seven more Lockheed Martin F-22 fighter jets, heightening a promised showdown with the Obama administration, which opposes the additional planes.

The committee voted as the House, by a vote of 389-22, approved its own version of the fiscal 2010 Defense Department spending bill, which included $369 million as a down payment for 12 additional F-22 Raptors, plus $603 million for a backup engine for Lockheed's F-35 joint strike fighter.

Carl Levin, D-Mich., chairman of the Senate panel, said he was confident that he and other opponents of the additional aircraft "have a fair chance of winning" when the full Senate votes on the defense bill. No date for that vote has been set.

His committee voted 13-11 in closed session to approve money for the additional aircraft, Levin said. The panel also voted 12-10 to add $438.9 million for a backup engine for the F-35, Levin said.

The Obama administration has already threatened to veto a $680 billion military budget that contains money for the jets. The White House Office of Management and Budget told Congress in a letter Wednesday night that it objects to both spending items in the House measure.

The Defense Department says it has enough F-22s and argues that the F-35's "current engine is performing well." Spending on a second engine is "unnecessary" and would "impede the progress" of the joint strike fighter program, the letter said.
Posted by: Steve White || 06/26/2009 00:00 || Comments || Link || E-Mail|| [292 views] Top|| File under:
India-Pakistan
God strikes Mian Tufail dead
[Geo News] Various political and religious leaders have expressed deep sorrow and grief over the sad demise of former chief Jamat-e-Islami (JI) Mian Tufail on Thursday. Leaders including Governor Punjab Salman Taseer, CM Punjab Shahbaz Sharif, Provincial Minister Raja Riaz, Finance Minister Punjab Tanveer Ashraf Kaira, Senator Pervez Rasheed, PML-N Quaid Mian Muhammad Nawaz Sharif and others expressed condolence over the death of JI's former Chief Mian Tufail and prayed success for the departed soul in eternal life.
Posted by: Fred || 06/26/2009 00:00 || Comments || Link || E-Mail|| [296 views] Top|| File under: Jamaat-e-Islami
India wants to sort out 'unresolved issues' with China
NEW DELHI - India's defence minister on Thursday said New Delhi was committed to resolving its list of "complex, unresolved issues" with China through peaceful means, the Press Trust of India news agency reported.

India says China occupies 38,000 square kilometres (14,670 square miles) of its territory, while Beijing claims 90,000 square kilometres of Indian territory, or the whole of the northeastern Indian state of Arunachal Pradesh. The two Asian neighbours fought a brief but bloody war in 1962.

"There is enough space for both India and China to grow into influential nations in the evolving international order," Defence Minister A.K. Antony was quoted as saying at a military function in New Delhi. He said there were "complex unresolved issues" but added that "India believes that these should be resolved through peaceful means."
Posted by: Steve White || 06/26/2009 00:00 || Comments || Link || E-Mail|| [306 views] Top|| File under:
120 die in unrelenting heatwave across India
May they all be reborn as something better.

NEW DELHI - A searing heatwave across India has claimed at least 120 lives as officials warned that deficient rainfall may result in lower agricultural output and higher food prices, officials and news reports said Thursday. Soaring temperatures accompanied by power outages and water shortages sparked off angry protests in the national capital New Delhi and the financial hub of Mumbai.

Fifty-eight people died in eastern Orissa, the state worst-affected by the heatwave, VN Sahu, an official at the emergency control room in state capital Bhubaneshwar said on the telephone. In northern Uttar Pradesh state, 30 people have died of sunstroke, the Deccan Herald newspaper reported. Heat-related deaths have been reported since last month.

The monsoon rains, which usually hit eastern and northern India by the second week of June, were yet to arrive.

Temperatures of more than 40 degrees Celsius were recorded in large swathes of northern, central and eastern India over the past week. In the national capital New Delhi, daytime temperatures were hovering at 43 degrees Celsius in recent days, with weather officials forecasting no respite. The highest temperature recorded in Orissa was in the Sambalpur region where the mercury touched 46.2 degrees Celsius.

Meanwhile, 17 people have died since Monday in the eastern state of Jharkhand, which is reeling under scorching heat. In the neighbouring Bihar state, seven people died from heatstroke. Eight people died in the coastal district of Vishakapatnam in southern Andhra Pradesh which has also been in the grip of a heatwave over the past few weeks, media outlets reported.
Posted by: Steve White || 06/26/2009 00:00 || Comments || Link || E-Mail|| [411 views] Top|| File under:
Science & Technology
WWII poison darts secret emerges
Top secret War Office papers have revealed a strange and macabre weapons project tested by the Allies during World War II.

Lethal clouds of tiny poisoned darts were to be tipped with mustard gas to kill enemy troops without damaging nearby buildings or equipment.

The file has been released by the National Archives.

Test results were inconclusive and although the scientists remained enthusiastic, the project was shelved. The concept was developed between 1941 and 1945 at the Porton Down research base in Wiltshire.

Research scientists thought clouds of poison darts, blasted from canisters high above the battlefield, could be even more lethal against enemy troop concentrations than high-explosive shells.

Mustard gas compounds in the needles would ensure anyone whose skin was broken would die a swift and horrible death, or at least have terrible injuries.

Assessing the effectiveness of the darts one report notes: "If penetrating into the flesh, will cause death if not plucked out within 30 seconds. If plucked out within this time, will cause disablement by collapse. Collapse occurs within one to five minutes, and death within 30 minutes."

A hand-written comment written next to this observed: "I doubt whether the darts can be plucked out. The paper tail would come off."

The scientists later pooled their knowledge with Canadian and American research teams. In one experiment, the Canadians had dressed sheep and goats in two layers of battledress material and positioned them across a wide area, some in trenches, to be exposed to the killer darts.

Scientists predicted that symptoms displayed by the animals would be similar to those affecting humans.

"The pulse becomes very slow and the blood pressure falls. The subject collapses and lies on its side with twitching muscles. Where the dose is lethal, death occurs on 30 minutes, usually preceded by convulsions."

Despite some initial success, the project did not always run completely to plan. When the scientists came to procure the needles needed for their experiments - it seems they caused not a little confusion.

An exchange of letters between Singer Sewing Machine Co. Ltd in Bristol and the Biology section at the experimental station in Porton Down illustrates how the need for secrecy stopped scientists explaining exactly what they needed the needles for.

One letter from Singer, dated December 24 1941, begins: "In reply to your letter of the 23rd instant, we are afraid we do not quite understand your requirements. From your remarks, it would seem that the needles are required for some other purpose, other than sewing machines."

Historians looking at the files today said they provided a "fantastic insight" into what the Allies were prepared to do to win the war.

Mark Dunton, a contemporary history specialist at the National Archives, said: "I have never heard of poisoned darts being used as a weapon of war in this way before. To our modern sensibilities it seems shocking and there's a real sense of viciousness about this weapon. But it shows the Allies were prepared to consider anything - no matter how gruesome - to secure a victory."

The file shows the darts were never used because they were a "highly uneconomical weapon" and only a small proportion of people would have been killed.
Posted by: Anonymoose || 06/26/2009 12:35 || Comments || Link || E-Mail|| [305 views] Top|| File under:
Who's in the News
52
[untagged]
5
Govt of Iran
4
TTP
2
Hezbollah
1
Hamas
1
Govt of Pakistan
1
Jemaah Islamiyah
1
Taliban
1
al-Shabaab
1
Jamaat-e-Islami
Bookmark
E-Mail Me
The Classics
The O Club
Rantburg Store
The Bloids
The Never-ending Story
Thugburg
Gulf War I
The Way We Were
Bio
Merry-Go-Blog
Hair Through the Ages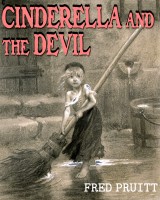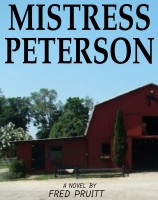 On Sale now!


A multi-volume chronology and reference guide set detailing three years of the Mexican Drug War between 2010 and 2012.

Rantburg.com and borderlandbeat.com correspondent and author Chris Covert presents his first non-fiction work detailing the drug and gang related violence in Mexico.

Chris gives us Mexican press dispatches of drug and gang war violence over three years, presented in a multi volume set intended to chronicle the death, violence and mayhem which has dominated Mexico for six years.
Click here for more information


Meet the Mods
In no particular order...


Steve White
Seafarious
Pappy
lotp
Scooter McGruder
john frum
tu3031
badanov
sherry
ryuge
GolfBravoUSMC
Bright Pebbles
trailing wife
Gloria
Fred
Besoeker
Glenmore
Frank G
3dc
Skidmark
Alaska Paul



Better than the average link...



Rantburg was assembled from recycled algorithms in the United States of America. No trees were destroyed in the production of this weblog. We did hurt some, though. Sorry.
3.218.67.1