Afghanistan
Iran's Spending Spree in Afghanistan
Just an excerpt - balance at the link.

Some locals jokingly call Herat the "Dubai of Afghanistan." The nickname is a stretch, but the mini-boom taking place in this commercial capital is borne out by 24-hour electricity and pothole-free streets where people wander without fear of the random violence that afflicts other urban centers in the country. Who gets the credit? Much of it goes to Iran, which lies less than a hundred miles to the west and is moving closer.

After completing a highway from its desert border, the Islamic Republic next door bankrolled an extension linking Herat city to Afghanistan's remote northern provinces. Later this year, a host of Iranian-built schools, clinics and industrial parks around the city will be connected to the Iranian interior thanks to an $80 million railroad spur currently under construction. Homayoun Azizi, the head of Herat's provincial council, says he's grateful for the "huge impact" Iran has had in accelerating economic growth in the region, "But," he asks, raising an eyebrow, "what are they doing beneath it all?"


The nabobs in Pakistan must be having fits: Iran in Herat, India elsewhere, the Coalition driving their pet Taliban back home to cause trouble in the wrong cities... Pakistan's hinterland doesn't seem to be the safe haven it was supposed to be. Perhaps, even with all the funds they've blackmailed the U.S. into giving, they aren't the fearsome fighters and schemers they've always boasted of being.
Posted by: Seafarious || 05/25/2009 00:00 || Comments || Link || E-Mail|| [6478 views] Top|| File under:
Africa Horn
Iran sends warships to Gulf of Aden
TEHRAN (Reuters) - Iran has sent six warships to international waters, including the Gulf of Aden, to show its ability to confront any foreign threats, its naval commander said on Monday. Admiral Habibollah Sayyari, quoted by the ISNA news agency, made the announcement five days after Iran said it test-fired a surface-to-surface missile with a range of 2,000 km (1,200 miles), putting Israel and U.S. bases in the area within reach.

Iran said on May 14 it had sent two warships to the Gulf of Aden to protect oil tankers from the world's fifth-largest crude exporter against attacks by pirates but ISNA did not make clear whether they were among the six Sayyari talked about.

"Iran has dispatched six ... warships to international waters and the Gulf of Aden region in an historically unprecedented move by the Iranian Navy," Sayyari told a gathering of armed forces officials, IRNA reported.

Sayyari said that preserving Iran's territorial integrity in its southern waters called for the "perseverance and firmness" of the navy. The move to dispatch the warships "is indicative of the country's high military capability in confronting any foreign threat on the country's shores," Sayyari said.

The ISNA report did not mention the threat of pirate attacks, which, fuelled by large ransoms, have continued almost unabated despite the presence of an armada of foreign warships patrolling the Indian Ocean and Gulf of Aden.

Posted by: Steve White || 05/25/2009 10:41 || Comments || Link || E-Mail|| [6492 views] Top|| File under:
Arabia
Sarkozy to Open Naval Base in UAE
ABU DHABI — President of the French Republic Nicolas Sarkozy will open his country's naval base in the UAE about 10 am on Tuesday at Zayed Port, in Abu Dhabi. This will be the major programme of Sarkozy's short visit to the UAE which begins on Monday evening and concludes on Tuesday afternoon.

Described as the first French defence base in the Arabian Gulf, the unit will comprise about 500 personnel drawn mainly from the French Navy, according to the officials at the Dubai-based Institute for Near East and Gulf Military Analysis (INEGMA). The naval base, dubbed 'Peace Camp' is likely to face the Strait of Hormuz, just across from Iran. The strait, which separates the UAE's neighbours Iran and Oman, is vital as 40 per cent of the world's crude oil is transported through it.

The base is a big step forward in France's foreign policy, and through this it is demonstrating its commitment to cooperate with the UAE to enhance the security of the region, Riad Kahwaji, INEGMA Chief Executive Officer told Khaleej Times. France will be joining UK and the US among Western powers to have a permanent presence in the Gulf. The base is the first French base opened since the end of the colonial era.

It will also augment the security cover of the UAE, said Dr Theodore Karasik, the senior researcher at INEGMA. France and the UAE had signed a reciprocal defence accord in 1995, under which their armed forces chiefs meet once a year and their army troops conduct around 25 joint manoeuvres per year. The proposal to set up the military base was announced by President Nicolas Sarkozy on January 15 last year.

Sarkozy asserted in a recent interview to Diplomatie magazine that the new military presence underscored France's desire "to participate fully in the stability of this region that is essential for the world's equilibrium." The move is widely seen as a sign of France's tougher stance on Iran since Sarkozy took office in 2007. "We are deliberately taking a deterrent stance," said an aide to Sarkozy. "If Iran were to attack, we would effectively be attacked also."


Credit to France and Sarkozy on this one. It really does put the French in a forward position in the Gulf, much like the U.S. is in Bahrain.
Posted by: Steve White || 05/25/2009 00:00 || Comments || Link || E-Mail|| [6478 views] Top|| File under:
China-Japan-Koreas
World "outraged" by North Korea's latest nuke test
The U.N. Security Council called an emergency meeting Monday after world leaders reacted with outrage to North Korea's latest nuclear test.


Yeah. They did that after the last one, too.


North Korea earlier said it had tested the weapon in an underground explosion, provoking an angry response from the world's governments.
"Oh, we're just so angry!"
It had threatened to conduct the test if the U.N. Security Council did not apologize for imposing sanctions on North Korea after it tested a rocket April 5.
Well, now they're really gonna get it, you betcha!
The Security Council called on its members to discuss the reported test Monday at 4 p.m. ET.


Good idea. That way they can meet over cocktails.


The White House -- which less than three weeks ago announced a new diplomatic effort to restart stalled talks with North Korea about its nuclear program -- said the test was in "blatant defiance" of the Security Council.


Still pretending the UNSC means squat, are they?



"North Korea is directly and recklessly challenging the international community," the White House said.


"And the International Community® will let them to continue doing so."


"The danger posed by North Korea's threatening activities warrants action by the international community."


Like what, Bambi? Please, be specific ...

Like a strong statement. A really strong statement. Maybe even with active verbs, if everybody can agree on which ones.
While the test was not a surprise, Adm. Mike Mullen, chairman of the Joint Chiefs of Staff, said it showed Pyongyang was becoming "increasingly belligerent."

We could tell that from the stomping stomps of thousands of goose stepping stompy feet, the 30 foot banners with pictures of little fat men on them, and the spittle flying by the gallon.


North Korea announced its underground nuclear test a little more than an hour after the U.S. Geological Survey reported a magnitude 4.7 seismic disturbance at the site of North Korea's first nuclear test. There was no immediate information on the yield of the weapon used in Monday's test. The Russian Defense Ministry said the explosion was between 10 to 20 kilotons. The U.S. State Department said it was analyzing the data.
"Hmmm... What do you make of this, Bob?"
"I dunno, Albert. What time is it?"
"2:30 a.m."
"Well, let's wait another half hour before we call Madame Secretary."

Mullen said it would take a couple of days to verify the reported test, but he added, "there's no indication that it wasn't as they say."


"We can't say it didn't take place, since it taking place was what clued us that it took place. I think."


The North's state-run Korean Central News Agency would say only that the latest test was safely conducted "on a new higher level in terms of its explosive power and technology of its control."
"Yes! We have the bomb! A big bomb! And we painted it red! Yah-hah-hah-hah-hah!"
U.S. intelligence estimated the first North Korean test, in October 2006, produced an explosion equal to less than 1,000 tons of TNT. The low yield was a fraction of the size of the bombs the United States dropped on Japan at the end of World War II. Intelligence analysts had predicted North Korea would conduct a second rocket or nuclear test.


I predict that, having laboriously lost their nuclear virginity, they will now become nuclearly promiscuous.



The North threatened to do so after the Security Council voted unanimously to condemn its April launch as a violation of a 2006 resolution that bans North Korea's ballistic missile activity.


One wonders, if it wasn't that, what he hell was it?


North Korea insisted the rocket was a communications satellite.


"That's right! It wuz... ummm... something else!"


It retaliated by threatening to walk away from the six-party talks aimed at disarming the country of nuclear weapons.


"And this wasn't a nuclear weapons test. It was a test of a communications bomb."


The North also expelled international inspectors from its nuclear sites,


"Get out! Out, the lot of youse!"


announced plans to restart the reactor that produces plutonium for its nuclear weapons, and threatened to launch more rockets and another nuclear device.


"Nobuddy can stop us! Nobuddy, y'see?"


Monday's test was conducted "as part of the measures to bolster up its nuclear deterrent for self-defense in every way," the North Korean news agency said.


"Nothing self-defends like nukes, I always say!"



"They think this will enhance and embolden their diplomatic capability to deal with the other countries," said Han Sung Joo, former South Korean ambassador to the United States. "Of course, it may be working the other way. But from their point of view, this is their lifeline, which they want to maintain."


Lunacy as a diplomatic strategy? It's been tried before, hasn't it?


China's government "expresses firm opposition" to the test, in which North Korea "disregarded the opposition of the international community," according to a statement from China's Ministry of Foreign Affairs.


"We're not gonna do anything about it, but you don't get no firmer than our opposition!"


North Korea's latest move could clear the way for the United States and the other members of the six-party talks, minus North Korea, to impose new punitive measures against a country desperate for food and energy assistance.


The six-party talks minus Nork make it five-party talks. My guess is that they're not gonna cut food or energy assistance because of the suffering of the populace. If they do, it'll be until maybe winter sets in. Sending food and energy will allow the Kim dynasty to continue oppressing the populace and will free up cash for use in developing more and nastier weaponry. At some point in the indefinite future they will take offense at not receiving an apology from the UNSC or the Pope or the Queen of England and they'll incinerate someone, possibly Guam, maybe Honolulu. At that point the International Community™ will have to either defecate or decommode. My guess is it'll be constipated.


For now, however, the North's nuclear arms program is not a major security threat, analysts say.


"Yeah, sure. Y'got nuthin' to worry about. And remember, what's true today will be true next year and ten years from now."


The country has yet to build an effective bomb or develop an effective delivery system to a target country. Last year, North Korea acknowledged producing roughly 88 pounds (40 kilograms) of enriched plutonium -- enough for about seven nuclear bombs.
Posted by: Steve White || 05/25/2009 10:36 || Comments || Link || E-Mail|| [6501 views] Top|| File under:
Pyongyang Kids Learn the New Song
Kim Jong Woon looks like the golden boy to take charge when 'Dear Leader' has his fatal stroke ...
In Pyongyang elementary schools, teachers have been teaching their students "The Song of General Kim Jong Woon."

A Japanese source released a rumor to Daily NK on Thursday, "On the 6th, in a few elementary schools in Pyongyang, students learned 'The Song of General Kim Jong Woon.' The lyrics contain such mainstays of idolization as 'gallant steps' and 'the General of Mt. Baekdu.'

The source reported, "Students said that they had to memorize the song, otherwise teachers wouldn't let them go home. In Pyongyang schools, the authorities have been trying to arouse an atmosphere of succession."

He added, "Teaching his song in schools is the same as confirming him as the successor."

According to the source, a new army slogan, "Let's escort the Morning Star General, heir to the lineage of Mt. Beakdu, the Young General, and General Kim Jong Woon with one heart," has spread.

Although Kim Jong Woon's real age is 26, in lectures it is taught that he is 34 to 36 years old.

The source explained, "It is no longer a secret; general residents say overtly that Kim Jong Woon is the successor, even though there have not been any instructions about the succession issue handed down from the Party to the People's Units."

He added, "Officials of the Party inflate Kim Jong Woon's career, even saying that he graduated from seven universities. Then, some sarcastically remark, 'Was he a university student when he was crawling about on all fours?'"
Posted by: Steve White || 05/25/2009 00:00 || Comments || Link || E-Mail|| [6476 views] Top|| File under:
India-Pakistan
Swat operation targeting innocent people: JI
Jamaat-e-Islami (JI) chief Munawar Hassan on Sunday criticised the government for ordering the Malakand military operation. "Innocent people are being killed during military operation. Millions of people displaced from Swat, Buner and Dir have been living in camps. The operation should immediately come to a close to end the displaced persons' misery," Hassan told participants of the 'go America go' rally. He accused the government of pursuing 'pro-US and mischievous' policies.
Posted by: Fred || 05/25/2009 00:00 || Comments || Link || E-Mail|| [6500 views] Top|| File under: Jamaat-e-Islami
Taliban set sights on Muslim mystics
Worshippers still flock to the grave of Rahman Baba, a mystic revered by millions in Pakistan and Afghanistan. But they now pray at a mound of rubble and twisted steel — all that remains of his tomb since the Taliban bombed it.

The blast in March was the most high-profile in a recent spate of attacks against the country's homespun, tolerant brand of Islam by hard-liners trying to replace it with the more austere version espoused by the Taliban, Al Qaeda and other Sunni extremist groups.

The attack was a sign of the extreme intolerance of the Taliban and the threat posed by the insurgency to the religious and cultural heart of Pakistan.

Islam widely practiced in Pakistan is different to that in its birthplace, the Arabian peninsula. While still devout and socially conservative, most Pakistanis follow or are influenced by Islam's mystical path of Sufism and incorporate local trappings such as visiting the shrines of saints, devotional songs and dancing. Some estimates say up to 75 percent of the country belongs to this group.

However, the extremists take their cue instead from Islam as practiced in the deserts of 7th century Arabia and are opposed to Sufism and indigenous forms of the faith — particularly the veneration of saints — which they consider dangerous deviations.

The fissure between the two forms of Islam has left some wondering whether the government or its Western allies could harness the moderation of the Sufis, and any anger they feel against the Taliban's spreading grip over the nation.
Posted by: Fred || 05/25/2009 00:00 || Comments || Link || E-Mail|| [6471 views] Top|| File under: TTP
US senators urge urgent, massive aid for IDPs
WASHINGTON: Five prominent US senators have urged President Barack Obama to provide swift humanitarian aid to the internally displaced persons (IDPs) of Malakand division, a move Islamabad's envoy in Washington Husain Haqqani deeply appreciated.

The senators - Russell D Feingold, Joseph I Lieberman, Lindsey Graham, Robert P Casey Jr and Jon Kyl - wrote a letter to President Obama drawing his attention to the need for immediate relief assistance for the people who had to leave their homes and were now living in tents in sweltering hot weather.


Maybe they could move into the Presidential palace ...

Or the Presidential guest house. Or...the Vice-Presidential palace.

Appreciating the gesture, Ambassador Haqqani has expressed gratitude to the senators on behalf of the Pakistani government and its people. He said the lawmakers' expression of support would further strengthen the country's resolve to take the fight against the Taliban to its logical conclusion.
Posted by: Steve White || 05/25/2009 00:00 || Comments || Link || E-Mail|| [6470 views] Top|| File under:
JSQM threatens to demolish IDP camp
LAHORE/KARACHI: The Jeay Sindh Qaumi Mahaz (JSQM) has threatened to demolish the relief camp for the Swat displaced set up by the Sindh government on the outskirts of Karachi if the authorities did not wind it up in 24 hours, a private TV channel reported on Sunday.

"No Pashtuns on our patios!"

According to the channel, the JSQM staged a protest demonstration against the Kathore camp and its chairman said Taliban were coming to Karachi disguised as internally displaced persons (IDPs).

Meanwhile, senior MQM member Anees Advocate proposed that the IDPs be settled either in their own province, the NWFP, or in Punjab. He said that the influx of hundreds of thousands of IDPs into Sindh would change the demography of the province, and permanent residents have a right to object to it in view of the bitter experiences of the past.
Posted by: Steve White || 05/25/2009 00:00 || Comments || Link || E-Mail|| [6469 views] Top|| File under:
No justification for strikes over IDPs: Qaim
KARACHI: Sindh Chief Minister Qaim Ali Shah said on Sunday the strike calls over the arrival of the Swat displaced in Sindh were unjustified because the IDPs would not settle permanently in the province. Shah said the provincial government had not banned the entry of IDPs.

"We are setting up camps for them and have started registering them." He said the PPP would not compromise over the rights of the people of Sindh.
Posted by: Steve White || 05/25/2009 00:00 || Comments || Link || E-Mail|| [6474 views] Top|| File under:
China bigger threat than Pakistan: India
Not to rub in or anything ...

NEW DELHI: India faces a greater threat from China than Pakistan because New Delhi knows little about Beijing's combat capabilities, India Air Force (IAF) Air Chief Marshal Fali Homi Major told a newspaper in an interview published on Sunday.

China has a standing army almost three times the size of Pakistan's, according to official figures and defence industry estimates, but it is the lack of knowledge about China's military that concerned Major. "China is a totally different ballgame compared to Pakistan," the air chief said.

"We know very little about the actual capabilities of China, their combat edge or how professional their military is, they are certainly a greater threat," the air chief said.
Posted by: Steve White || 05/25/2009 00:00 || Comments || Link || E-Mail|| [6504 views] Top|| File under:
Iraq
Iraq attacks down nearly 60 percent
BAGHDAD - High-profile attacks in Iraq have fallen nearly 60 percent in the past year, the U.S. military said Sunday, though violence continues to plague the northern city of Mosul, where a suicide car bomber targeting an American convoy killed one Iraqi and wounded 45 others.

Mosul is considered the last urban stronghold of al-Qaida in Iraq, and Sunday's attack comes as military operations are being conducted there before a June 30 deadline for U.S. forces to pull out of Iraq's cities.

The Iraqi government has said that deadline will not be extended, despite concerns by American military commanders that Iraqi forces may not be ready to take on security for Mosul.

U.S. military spokesman Maj. Gen. David Perkins said Sunday that high-profile attacks — those involving a high number of casualties — have fallen 58 percent from last March and more than 50 percent from a month ago. There were 28 high-profile attacks in April and 13 so far this month, Perkins said. Those April attacks killed about 235 people and raised fears that the security gains of the past two years were eroding.

Iraqi military spokesman, Maj. Gen. Qassim al-Moussawi, insisted Iraq's security forces were ready to take over as U.S. forces leave Iraq's cities. "We are confident that Iraqi security forces are able to eliminate the remaining terrorist groups despite desperate acts by them to destabilize the situation," he told reporters during a joint U.S.-Iraqi briefing in Baghdad.

Perkins said the two sides were still working out the details of the June 30 withdrawal, but said some U.S. noncombat personnel would remain inside Iraq's cities. "It is justified to be concerned because, historically, transition has been a vulnerable period," he said. Perkins said the two sides were working closely to try to minimize attacks during the transition.
Posted by: Steve White || 05/25/2009 00:00 || Comments || Link || E-Mail|| [6464 views] Top|| File under:
Israel-Palestine-Jordan
Netanyahu defies Obama on Israeli settlement freeze
JERUSALEM, May 24 (Reuters) - Israeli Prime Minister Benjamin Netanyahu on Sunday rebuffed U.S. calls to impose a freeze on all settlement activity in the occupied West Bank, setting the stage for friction with President Barack Obama. "We do not intend to build any new settlements, but it wouldn't be fair to ban construction to meet the needs of natural growth or for there to be an outright construction ban," Netanyahu told his cabinet, according to officials.

The note of defiance came less than a week after Netanyahu held talks in Washington with Obama, who wants Israel to halt all settlement activity, including natural growth, as called for under a long-stalled peace "road map".

Netanyahu's comments reaffirmed a position he took in his bid for the premiership in a February election. By natural growth, Israel refers to construction within the boundaries of existing settlements to accommodate growing families.

Obama was expected to prod Netanyahu and ineffectual Palestinian President Mahmoud Abbas to resume long-stalled peace talks during a major speech in Cairo early next month. Abbas has ruled out restarting those talks until Netanyahu, whose right-leaning government took office on March 31, commits to a two-state solution and halts settlement expansion.

Obama has surprised Israel with his activism on the settlement issue, but it is unclear how much pressure he will put on Netanyahu to freeze construction entirely, Israeli and Western officials said. Former President George W. Bush called for a freeze but building continued largely unchecked, Israeli anti-settlement advocacy groups say.

Half a million Jews live in settlement blocs and smaller outposts built in the West Bank and Arab East Jerusalem, all territory captured by Israel in the 1967 Middle East War.

The World Court says all are illegal. The United States and European Union regard them as obstacles to peace. Palestinians see the settlements as a land grab meant to deny them a state in the West Bank and the Gaza Strip.


And of course Israel has to do all the heavy lifting for 'peace' ...

Mark Regev, a spokesman for Netanyahu, said the fate of existing settlements should be decided in negotiations with the Palestinians. "In the interim period, we have to allow normal life in those communities to continue," he said.

Netanyahu has so far balked at committing to entering negotiations with the Palestinians on territorial issues.

A senior Israeli official, speaking on condition of anonymity, said Netanyahu's government hoped to sidestep U.S. pressure by committing to uproot smaller hilltop outposts built without official authorisation, a step also set by the road map. "Moving on outposts is relatively easy" compared to freezing growth of larger settlements, which Israel wants to keep as part of any future peace deal, the Israeli official said.
Posted by: Steve White || 05/25/2009 00:00 || Comments || Link || E-Mail|| [6472 views] Top|| File under:
Gazan Hamas military court sentences three citizens to death
The military court of the Hamas leadership in Gaza Strip on Sunday sentenced to death by a firing squad three citizens after the trio were convicted of killing journalists.

The court, chaired by judge Mohammed Youssef Nofal, issued the death verdict agaist Shadi Khader Ahmed, Shadi Abdel Karim and Major Sabri Almqosi, after the trio were found guilty for kidnapping and killing two journalists, who worked in the Palestinian newspaper, "Falesteen" of the Hamas movement — Mohammad Abdu and Suleiman Al-Ashi.

Abdel Karim and Almqosi were sentenced to death in absentia. The verdicts could be appealed.
Posted by: Seafarious || 05/25/2009 00:00 || Comments || Link || E-Mail|| [6480 views] Top|| File under:
Syria-Lebanon-Iran
Today NutJob rules out any talk of Nukes with anybody but IAEA
Iranian President Mahmoud Ahmadinejad on Monday ruled out any talks with world powers on Tehran's nuclear drive, but said he was open to a debate with US President Barack Obama.

"We have said this before and we are saying it right now, that we will not talk about the nuclear issue with those outside the IAEA (International Atomic Energy Agency)," he told journalistsom international news organisations.

"The Iranian nation will not allow anyone outside the IAEA to discuss our nuclear issue," said Ahmadinejad, who is running for a second term in office in next month's presidential election.

"The nuclear issue is over for us. The talks outside the IAEA will only be about participation in the management of the world and bringing peace to the world," he said.

However, he said he was ready to have a debate at the United Nations with Obama on global issues, adding that he welcomed the change in policy from the new US leader who has said he was open to dialogue with Iran.
Posted by: 3dc || 05/25/2009 15:23 || Comments || Link || E-Mail|| [6484 views] Top|| File under:
Haaretz: If Israel doesn't remove the Iranian threat, no one will.
If Israel does not eliminate the Iranian threat, no one will, Prime Minister Benjamin Netanyahu said on Monday.

"Israel is not like other countries," Netanyahu told his Likud faction in a meeting which came one week after his meeting with President Barack Obama at the White House. "We are faced with security challenges that no other country faces, and our need to provide a response to these is critical, and we are answering the call."

"These are not regular times. The danger is hurtling toward us?The real danger in underestimating the threat," Netanyahu said, addressing the threat of a nuclear-armed Iran. "My job is first and foremost to ensure the future of the state of Israel ... the leadership's job is to eliminate the danger. Who will eliminate it? It is us or no one."

"Our relationship with the United States is of great importance," Netanyahu said. "Our situation today is different from our situation between 1996 and 1999. Our priorities must be inline with national security needs and we must unite in order to deflect the danger. The Defense Minister and I are working in coordination; he is not conducting an independent policy."

Netanyahu added that he reached understandings Obama, among them that the most important goal for both countries is preventing Iran from attaining a nuclear military capability. Netanyahu told Likud members that Israel received a number of key pieces of defense aid from the Americans.
Posted by: 3dc || 05/25/2009 13:15 || Comments || Link || E-Mail|| [6489 views] Top|| File under:
Short Round: foreign troops no help to region's security
TEHRAN - Iranian President Mahmoud Ahmadinejad attacked the presence of foreign forces in the region at a summit with his Afghan and Pakistani counterparts on Sunday aimed at tackling terrorism and other security problems.

The three neighbours' first such meeting, which ended with pledges of cooperation but without any specific measures being announced, took place as Pakistan and Afghanistan are battling to stem the spread of Taliban insurgencies in their countries.

"If we can save Pakistan and Afghanistan from these problems, from extremism ... then such trilateral meetings are meaningful," Afghan President Hamid Karzai told the summit in comments broadcast by Iran's English-language Press TV. "The problems come from amongst ourselves," he said.


And Iran seems to be in the middle of so much of it ...

But Ahmadinejad, who often rails against the West, took aim at outside intervention in the region, "by others who are alien to the nations and culture of our nations".

Clearly referring to tens of thousands of U.S. and mostly NATO troops in Afghanistan and Iraq, he said they were pursuing their own interests. "Although the presence of foreign forces in our region was under the pretext of establishing security ... it has not been much of a help to the establishment of permanent security and political and economic growth," Ahmadinejad said.

"Regional people are able to tackle the ... security issues by themselves," he said.
Posted by: Steve White || 05/25/2009 00:00 || Comments || Link || E-Mail|| [6477 views] Top|| File under:
Iran producing anti-cruise missile cannons
TEHRAN - Iran launched on Sunday a production line for manufacturing cannons for warships which can be used against cruise missiles, the Fars news agency reported.


Wonder if they'll illustrate the article with a pic of the US Phalanx system ...

"The final range of the 40-millimetre naval cannon, named Fath (victory), is 12 kilometres (more than seven miles) and it shoots 300 projectiles per minute," Defence Minister Mohammad Mostafa Najjar said in a statement reported by Fars.

"It can be used against cruise missiles ... It is an anti-aircraft low-altitude weapon for use on warships," he said, adding that it was being entirely built by Iranians.

Iran has boasted in the past of developing new weapons systems only for its claims to be met with scepticism by Western defence analysts.
Posted by: Steve White || 05/25/2009 00:00 || Comments || Link || E-Mail|| [6476 views] Top|| File under:
Syria says MiG deal with Russia still on
DAMASCUS - Syria denied on Sunday a Russian media report that Moscow no longer wants to sell it eight advanced Israeli target drones MiG-31 planes because of pressure from Israel. "This is part of attempts to undermine the friendly relations and cooperation between Syria and Russia," an official Syrian statement said.

The statement was issued as Russian Foreign Minister Sergei Lavrov visited the Syrian capital and met Syrian President Bashar al-Assad.

Kommersant newspaper quoted an unidentified person close to Russia's state arms exporter as saying that the $500-million deal, agreed to in 2007, was halted after Israel protested. The paper quoted another source in an unidentified Russian ministry as saying the contract had been halted because Syria could not come up with the money to pay for the fighters.


Doesn't Kazahkstan have some extra MiG-21s? India? Surely the Syrians can find cheaper planes for all the good it will do them in another shoot-out with the Zionists. Maybe some Pakistani made J-7s ...
Posted by: Steve White || 05/25/2009 00:00 || Comments || Link || E-Mail|| [6494 views] Top|| File under:
US military chief says Iran closer on nuclear weapons
WASHINGTON - Iran is clearly moving closer to acquiring a nuclear weapons capability but military strikes to counter the program would have serious unintended consequences, the top US military officer said Sunday.

"I think the unintended consequence of a strike against Iran right now would be incredibly serious, as well as the unintended consequences of their achieving a weapon," Admiral Mike Mullen, the chairman of the Joint Chiefs of Staff said.

"Thats why this engagement, dialogue is so important," he said in an interview on ABC television, referring to President Barack Obamas aim to engage Iran diplomatically.

Mullen said the United States would approach Iran "with all options on the table."

"So that would leave a pretty narrow space in which to achieve a successful dialogue and a succesful outcome, which from my perspective means they dont end up with nuclear weapons," he said.

Mullen said he did not believe Irans claims that it is developing its nuclear capabilities for peaceful purposes, but he said the aim of diplomacy would be "to really bring out whether that is how the senior leaders feels."

"Certainly from what Ive seen in recent years, Iran is on a path to develop nuclear weapons," he said.

"Most of us believe that it is one to three years (away from acquiring nuclear weapons), depending on assumptions about where they are right now. But they are moving closer clearly and they continue to do that," he said. "And if you believe that is their strategic intent, as I do and certainly as my Israeli counterpart does, thats the principal concern."
Posted by: Steve White || 05/25/2009 00:00 || Comments || Link || E-Mail|| [6467 views] Top|| File under:
Hezbollah denies report about Hariri assassination
Lebanon's militant Hezbollah group denied a report by a German magazine linking it to the 2005 assassination of former Lebanese Prime Minister Rafik Hariri, saying Sunday that it was an attempt to tarnish its image before parliamentary elections.

Saturday's report in the weekly Der Spiegel came at a time of rising tensions before the crucial June 7 elections, which could result in the Western-backed government being ousted by a Hezbollah-led coalition supported by Syria and Iran. Hezbollah said the Der Spiegel report was based on "fabrications."

Hariri's assassination has deeply divided the country. His supporters blamed Syria for the killing, a charge Damascus denies, but no one had ever accused Hezbollah of being involved.

A Hezbollah legislator dismissed the Der Spiegel report as "a big lie."

"We are waiting for the international tribunal to react and to see where the German magazine got its information from," Nawar Saheli told The Associated Press Sunday.

The group also indirectly accused Israel, saying it believed those who gave the magazine its information sought to draw attention away from Lebanon's recent arrests of people suspected of spying on Hezbollah for Israel.

Der Spiegel said in its Saturday report, which it said was based on sources close to the tribunal and verified by internal documents, that the investigation had reached the conclusion about Hezbollah's involvement about a month ago.

The report said that the assassins used eight cellular telephones bought on the same day in the northern city of Tripoli. One of them made the mistake of calling his girlfriend with one of the phones, revealing his identity.

The report also linked the explosives and the truck used in the attack to the Shiite militant group.

Last month, four Lebanese generals were released by the tribunal. They had been the only suspects in custody.

"The magazine's accusations are police fabrications made in the same black rooms that fabricated similar stories about the Syrians and the four generals," Hezbollah's statement said.

Prime Minister Fuad Saniora, a critic of Hezbollah, refused to comment on the report's allegations. "We want justice. We don't give weight to any words said here or there," Saniora told Al-Arabiya TV. "We have put trust in the tribunal and we don't care to what the newspapers say."

After reading the Der Spiegel report, Israeli Foreign Minister Avigdor Lieberman called for the arrest of Hezbollah leader Sheik Hassan Nasrallah. "If this is the conclusion of the investigators an international arrest warrant must be issued immediately against Nasrallah," he said.

Four years ago, U.N. investigator Detlev Mehlis said the complexity of the assassination plot suggested a role by Syrian intelligence services and its pro-Syrian Lebanese counterpart. During a news conference in Beirut, Mehlis had said Hezbollah was not involved in Hariri's assassination. An early draft of a report he issued in 2005 linked Syrian President Bashar Assad's inner circle but the two investigators who succeeded him did not repeat the accusations and said Syria was cooperating.
Posted by: Seafarious || 05/25/2009 00:00 || Comments || Link || E-Mail|| [6473 views] Top|| File under:
Who's in the News
65
[untagged]
1
al-Qaeda
1
Jamaat-e-Islami
1
Sipah-e-Sahaba Pakistan
1
TTP
Bookmark
E-Mail Me
The Classics
The O Club
Rantburg Store
The Bloids
The Never-ending Story
Thugburg
Gulf War I
The Way We Were
Bio
Merry-Go-Blog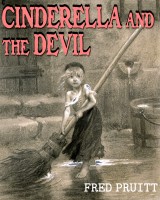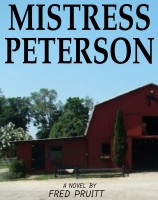 On Sale now!


A multi-volume chronology and reference guide set detailing three years of the Mexican Drug War between 2010 and 2012.

Rantburg.com and borderlandbeat.com correspondent and author Chris Covert presents his first non-fiction work detailing the drug and gang related violence in Mexico.

Chris gives us Mexican press dispatches of drug and gang war violence over three years, presented in a multi volume set intended to chronicle the death, violence and mayhem which has dominated Mexico for six years.
Click here for more information


Meet the Mods
In no particular order...


Steve White
Seafarious
Pappy
lotp
Scooter McGruder
john frum
tu3031
badanov
sherry
ryuge
GolfBravoUSMC
Bright Pebbles
trailing wife
Gloria
Fred
Besoeker
Glenmore
Frank G
3dc
Skidmark
Alaska Paul



Better than the average link...



Rantburg was assembled from recycled algorithms in the United States of America. No trees were destroyed in the production of this weblog. We did hurt some, though. Sorry.
34.229.63.215

Help keep the Burg running! Paypal: