-Lurid Crime Tales-
Kids Tased During "Take Your Child to Work Day"
Ten state prison employees from the treasure coast remain on administrative leave for their alleged involvement using stun guns on children. The incidents took place at the Martin Correctional Institution in Indiantown and the Indian River Correctional Institute in Vero Beach.

"We want to conduct a thorough investigation and make sure that this is appropriately addressed," said Martin Correctional Institution Warden, Thomas Reid.

He says five of his employees were placed on administrative leave Monday for using a stun gun on children. Reid's report says the correction officers wanted the kids to feel the sensation of the gun.

None of the children, ranging in ages 8 through 14 was seriously hurt, but the Department of Corrections says some parents may be concerned with the temporary pain and lack of proper judgment by employees.

All of the employees involved have been placed on paid administrative leave, including Annette Ennis, a longtime secretary at the prison.

In addition to five employees at martin, another five employees at the Indian River Correctional Institute in Vero Beach have been put on leave for shocking children with stun guns on take your child to work day.
Posted by: Atomic Conspiracy || 05/25/2009 04:30 || Comments || Link || E-Mail|| [10795 views] Top|| File under:
NATO Blinded By Cold War Traitor
THE true scale of the damage wreaked on the UK and Nato by a notorious cold war traitor has been disclosed for the first time.

Geoffrey Prime, a former GCHQ spy, sold secrets to the KGB revealing that Britain and America had cracked high-grade Soviet military codes, according to a new book. At a meeting with his handlers in Vienna, Prime, who is now 71, passed on 15 rolls of film containing 500 pages of classified documents taken by a miniature camera.

The revelation led to Moscow changing its encryption methods, leaving western intelligence in the dark for almost a decade afterwards.

At one point, London and Washington were so wrong-footed that they mistakenly feared Russia was about to invade Poland.

Prime's treachery only came to light in 1982 after he was arrested for sex attacks on young girls. His wife Rhona found evidence of his spying and reported it to police. At his Old Bailey trial, the prosecution said Prime had caused "exceptionally grave damage to the interests and security of this country and its allies". However, the exact details of what he had leaked to the KGB over a 14-year period -- in return for just £8,000 -- remained unclear.

Now, a new book, The Secret Sentry by Matthew Aid, to be published next week, reveals that the information handed over by Prime -- whose code-name was Rowlands -- told the Russians their codes had been broken.

GCHQ, the government's eavesdropping centre in Cheltenham, and America's National Security Agency (NSA), cracked the Russian ciphers in 1976 after 27 years of failed attempts. The wealth of secret data that Prime subsequently gave to his KGB handlers made it clear to them their codes had been breached.

Among the classified material passed on by Prime were documents giving the Soviet Union the first hint that western intelligence agencies had developed surveillance technology of such sophistication that they had begun using satellites to monitor Kremlin phone calls.

The Russians changed all their ciphers, making them impossible to read until the end of the cold war in 1989.

"The codebreakers' advances were destroyed by Prime," said Aid. "NSA and GCHQ lost their ability to read important Soviet systems when the Russians abruptly and without warning changed their codes."

It meant the West was left critically blind to Moscow's intentions during the 1980-1 Solidarity crisis in Poland. With Warsaw Pact troops mounting exercises on Poland's borders, US officials feared Russia was on the brink of invading to put down a wave of unrest caused by the Polish authorities' reaction to strikes led by Lech Walesa's Solidarity movement. Only later did it emerge that Moscow was just using the threat of force to ensure Polish communists remained in power.

The Secret Sentry, a history of the NSA, reveals that British codebreakers who worked at Bletchley Park during the second world war made the first inroads into Soviet high-grade ciphers in early 1946.

However, three years later, a US army intelligence operator called William Weisband told the Russians their codes had been broken. It meant Britain and America were unable to foresee the Soviet invasions of Hungary and Czechoslova-kia in 1956 and 1968.

Prime first started working in signals intelligence as an RAF linguist and was based in Berlin when he decided to contact the KGB in 1968. Having lost his parents and his religious faith, and having failed to achieve promotion in the RAF, Prime later told police: "I suppose I wanted something to believe in."

After slipping a note to a Soviet army officer, a rendezvous was arranged at a West Berlin restaurant. The KGB gave Prime a crash course in encryption and taught him how to use a Minox mini-cam-era to photograph documents.

His handlers, Igor and Valya, encouraged him to join GCHQ, initially as a linguist in London, and then, from March 1976, at the Cheltenham headquarters where he had access to top secret documents. He would usually pass on information in dead-letter boxes.

Prime quit GCHQ in September 1977, unable to cope with his double life. He became a minicab driver, but remained in contact with the Russians and at a meeting in Vienna in May 1980 handed over 500 pages of classified material. It was these documents that convinced the Russians their codes had been broken. A second meeting in East Germany at which Prime was debriefed by Soviet cipher experts, confirmed their fears and the codes were changed.

Prime was only unmasked because he was a member of a paedophile ring and was arrested for indecent assaults on girls as young as 11. While he was in custody, Rhona, who was his second wife, discovered his one-time code pads in his wallet and alerted police.

Prime was sentenced to 35 years for spying and a further three years for three indecent assaults. He was released on licence in 2001 and given a new identity to protect him from vigilante attacks.
Posted by: Anonymoose || 05/25/2009 00:00 || Comments || Link || E-Mail|| [10793 views] Top|| File under:
-Short Attention Span Theater-
good dog. very good dog.
Scott Seymour's decision not to euthanize his cancer-filled dog loomed large Saturday when the 9-year-old American bulldog awakened him to escape his burning house.

"Brittney might whine a little when she has to go out, but she never, ever barks when I'm sleeping," said Seymour, 39, who has had the dog since she was 6 weeks old. "She was demanding that I get up.

"And it saved my life."

Seymour said he was sound asleep about 5:45 a.m. in his rented home at 727 Seventh St. NW when Brittney roused him by barking insistently at his bedside.

Temptation on a Saturday morning may have been to muffle the sound by pulling a pillow over his head, but Seymour has been doing anything he can to savor his last few weeks with Brittney.

He had a grave decision to make on May 7, when an ultrasound revealed five clusters of tumors in the dog's tummy. Seymour ruled out the veterinarian's offer of chemotherapy, believing it would be too hard on the normally energetic Brittney. Also, the veterinarian had said the dog might not survive the surgery to remove the tumors.

Instead of having Brittney put down then, Seymour eagerly accepted the offer of giving his companion steroids to blunt the pain until death comes naturally, probably within a few weeks. "She's been eating really good these days," Seymour said, noting there's no harm in spoiling a dying dog.

Brittney tires quickly -- she spent much of Saturday after the house fire sleeping and Seymour's parents' home in Zeeland. Still, Seymour credits the medication for helping the dog feel comfortable enough to enjoy spending time together.

The fire is believed to have originated in faulty electrical wiring. Smoke detectors in the home did not sound, although flames already were consuming the roof of the home. Firefighters said the home may be a total loss.

Seymour said he doesn't have renter's insurance, but he was able to remove some of his furnishings.

Seymour said he and Brittney will stay with his parents until he can find a new place.
Posted by: Anonymoose || 05/25/2009 17:46 || Comments || Link || E-Mail|| [10794 views] Top|| File under:
Africa North
Morocco: Sordid Lifestyles of Nigerian Illegal Immigrants
Lagos — Chinwe Ochu who was in Rabat, Morocco recently tells the sordid life of Nigerian illegal immigrants in that country which revolves around drugs, rape, begging, tribal gangsterism, murder and other criminal activities. She also encountered one of the Nigerians who wants to go back home
Posted by: anonymous5089 || 05/25/2009 12:00 || Comments || Link || E-Mail|| [10795 views] Top|| File under:
Cleaning Cairo, but taking a livelihood
The garbage collectors of Cairo live in neighborhoods spilling over with trash. The children play with the trash and in the trash, when they are not helping to sort or collect the trash. The women sit right in the trash, picking out rotten food with their hands and tossing it to their pigs, which live right there in the neighborhood with them.

It is a world of shocking odors and off-putting sights. But it is their world, the world of the zabaleen, hundreds of thousands of people who have made lives and a community by collecting Cairo's trash and transforming it into a commodity. It is their very identity, and they are afraid the government is going to take it away. "It is not a job, it is a life," said Isat Naim Gindy, grandson of one of Cairo's original zabaleen, who now runs a nonprofit organization to help educate the children of garbage collectors.

The beginning of what they fear is the end started with the government's reaction to news that a swine influenza was spreading around the world. Egypt decided to kill all its pigs, about 300,000, although there have been no cases of swine flu in Egypt. International agencies quickly criticized the authorities, saying that pigs were not spreading the illness. But Egypt did not stop the huge pig cull. The government promised it would be a humane process, butchering the pigs according to Islamic law and then freezing the meat. But reporters for an Egyptian newspaper, Al Masry Al Youm, followed trucks that carried the pigs to a garbage dump. As they filmed, workers used a front-end loader to drop piles of live animals into huge dump trucks. They documented piglets being stabbed and tossed into piles, large pigs beaten with metal rods, their carcasses dumped in the sand. The savagery of the cull prompted an outcry in Egypt and around the world. But the killing never stopped.

The government said that it was no longer acting just to prevent swine flu, but that it was carrying out part of a plan to clean up the zabaleen, to finally get them to live in sanitary conditions. Egypt has tried this before. Several years ago the government tried to hire private companies to collect the trash. But the waste of Cairo overwhelmed the private companies, and little changed for the zabaleen. "We want them to live a better life, humanely treated; it's a very difficult life," said Sabir Abdel Aziz Galal, chief of the infectious disease department in the Ministry of Agriculture. Then the government came up with a new strategy: take away the pigs.

The zabaleen are Christians. Egypt is a majority Muslim country. The zabaleen are convinced that the government wants to use the swine flu scare not to help improve their lives but to get pigs out of Egypt. Islam prohibits eating pork. "The bottom line is pigs are not welcome in Egypt," said the Rev. Samaan Ibrahim, a priest in one of the largest zabaleen neighborhoods in Cairo.

But what are the zabaleen supposed to do with all the rotting organic waste that used to be fed to the pigs? They have goats, but not nearly enough. "They expect me to pay to have a carter take this away," said Faris Samir, 22, whose extended family of 33 men, women and children lost their income when the police came and forced them to give up their 125 pigs. "Forget it. I will throw it anywhere."

As is often the case in Egypt, this crisis started with a decision that came unexpectedly, without consultation, and without consideration for how drastically it would affect about 400,000 people in zabaleen families.

The zabaleen and their supporters argue that if the people of Cairo could be taught to separate organic and inorganic waste before throwing out their household trash, the problem could be solved. The pigs could be raised in farms outside of the city and the organic waste could be carted out there daily. But that does not appear to be under consideration.

"They don't have a good understanding of what this means to the livelihood of the rubbish collectors," said Syada Greiss, a member of Parliament and chairwoman of the Association for Protection of the Environment, a nongovernmental organization. "The government did not have a full grasp of the economics or social implications."

Cairo is a sprawling city of about 18 million people. The associations representing the zabaleen say they collect 6,000 tons of trash a day, of which 60 percent is food waste. They say the private carters collect an additional 2,000 tons a day.

The system dates to the late 1940s, when peasant farmers moved to Cairo looking for work. They took over trash collection and became the zabaleen. It is a family business. In each family, the oldest son gets to go to school. The other boys work, collecting trash while the women and the girls do the sorting.

Basem Masri works. He is a small 11-year-old, with swept-back black hair and very serious eyes. His work day begins at 7 p.m., when he joins his father collecting trash. He works until 3 or 4 a.m., then goes to sleep. At 10 a.m. his mother sends him to a special school for the children of garbage collectors. It is really more of a tutoring program. "I want to be a doctor someday," Basem said as he worked on his math skills with a teacher.

That seems like a long shot for Basem, and many others like him. Many here acknowledge that this is a system that is easy to criticize, from the pigs and the unsanitary living conditions to the sight of children hauling trash, their faces smeared and their clothing stained. But it is how they eat and survive. And it is how they have remained independent of a government they do not trust. They would not object to having the system fixed. They just do not want it wrenched away.

"Maybe the government has noble goals," said Mr. Gindy, whose nonprofit group runs the school that Basem attends. "But the way they address the problem is not good. The government always says this is the decision and you will follow." To Abraham Fahmi, a local Coptic priest, it comes down to a simple matter. "If you move the garbage, you will kill the entire neighborhood," he said. "This is their lives."
Posted by: ryuge || 05/25/2009 06:31 || Comments || Link || E-Mail|| [10795 views] Top|| File under:
Britain
Nine arrested after masked mob's march against Muslim extremists turns violent
Nine people have been arrested after hundreds of anti-Islamist protesters clashed with police yesterday. The streets of Luton descended into violence after demonstrators, many hiding their faces behind balaclavas, brandished England flags and chanted at officers. A group called March for England was said to have organised the rally as a peaceful protest against Muslim extremists. They were joined by a local group United People of Luton.
Posted by: Bright Pebbles || 05/25/2009 14:29 || Comments || Link || E-Mail|| [10796 views] Top|| File under:
China-Japan-Koreas
Public Funeral for Former President Roh on Friday
A public funeral service will be held on Friday following a seven-day mourning period for former president Roh Moo-hyun, who died Saturday aged 63. Prime Minister Han Seung-soo and his predecessor Han Myung-sook will likely head a committee preparing the event. Ceremonies will be held at Jinyeong Public Stadium in Gimhae and at Bongha Village, where Roh's private home is situated, both in South Gyeongsang Province. Roh's family have agreed to the public funeral, to which former presidents are entitled by law.

Mourners continued to flock to the Bongha Village Hall on Sunday, where Roh's body lies in state. An estimated 18,500 people had visited the hall as of 4 p.m. on Sunday. Some 7,300 mourners also paid tribute to the former president at a temporary altar near the front gate of Deoksu Palace in Seoul.

Police concluded Roh committed suicide by jumping to his death from a mountaintop near his home given a suicide note stored on his personal computer, an autopsy, testimony by a bodyguard who accompanied him when he died, and an identification check of belongings found at the scene.

Lee Byung-choon, the bodyguard who stood nearby when Roh jumped off the cliff, told police there was nothing he could do because everything happened so fast.
Posted by: Steve White || 05/25/2009 00:00 || Comments || Link || E-Mail|| [10795 views] Top|| File under:
India-Pakistan
IAF drops Russia from $1 bn tanker deal
Russia is set to lose a billion dollar (Rs 48,000 crore) defence deal for midair refuellers, signalling a break in its over 50-year-old monopoly as India's preferred military supplier.

The former communist giant has clearly lost favour with the Indian military, as the air force has decided not to field any more Russian Ilyushin-78 refuellers to keep fighter jets airborne for considerably longer periods by tanking them up during flight.

After operating Il-78 tankers for almost six years, the Indian Air Force has said the Russian platform does not meet its requirements and it wants to deploy the Airbus A330 multi-role tanker transport (MRTT) offered by European aerospace corporation EADS.

The Il-78 and Airbus 330 MRTT were competing for the $1 billion global tender floated three years ago by the defence ministry for six midair refuellers to extend the operating radiuses of Indian fighter jets.


Wonder why Boeing didn't try to compete with the KC-767. If it's good enough for the USAF ...

In an exclusive interview to HT, IAF chief Air Chief Marshal Fali Homi Major said, "We have finished all evaluations and selected the A330 MRTT. The deal will come up for final approval by the Cabinet Committee on Security (CCS) very soon. The Russian platform did not meet certain requirements." The A330 MRTT is a military derivative of the Airbus A330 airliner.

Cracks in the India-Russia defence relationship have existed for some time now. Some of the irritants include Russia seeking mid-course price revisions in contracts for Sukhoi-30 fighters and aircraft carrier Admiral Gorshkov, a problem of steady supply of spares, poor vendor support after the disintegration of the Soviet Union and transfer of technology issues.

The air chief, who retires on May 31 on turning 62, said, "After the disintegration of the Soviet Union, Russia has changed the whole pattern of doing defence business. Now we are faced with issues concerning spares, vendor support and built-in delays in the structure of their centralised military corporations."

Two years ago, Navy chief Admiral Sureesh Mehta had publicly said that India needed to take a relook at its military relationship with Russia, much to the government's discomfort. The armed forces maintain that Russian equipment comes cheap but entails huge maintenance costs.

The A330 MRTT has won several tanker competitions with contracts signed by the governments of United Kingdom, Australia, Saudi Arabia and the United Arab Emirates. The first A330 MRTT would be delivered to the IAF within three years of signing of the deal while the remaining five would be inducted 15 months after that.
Posted by: john frum || 05/25/2009 00:00 || Comments || Link || E-Mail|| [10795 views] Top|| File under:
Home Front: Culture Wars
Justices to Decide if Vets can be Honored with Cross
Some see it as the universal symbol of sacrifice in World War I, others see it as the undisputed sign of Christianity, but it will be up to the Supreme Court to make a final determination as to whether a 7-foot cross remains standing in a California desert to memorialize war veterans.

The cross was first erected in 1934 in what is now the federally protected Mojave Desert Preserve by a group of veterans whose doctors advised them that the desert heat would help them recover from shell shock.


Put up by a Private group on land that noboby wanted.


Veterans today say this war memorial and others like it across the country that use religious symbols are under attack by the American Civil Liberties Union (ACLU).


For the life of me I can't figure out what this has to do with Civil Liberties. It's an attack on Veterans.


"They are not the enemy; they are just dead wrong," says Joe Davis, spokesman for the Veterans of Foreign Wars (VFW).

But the civil liberties group says the cross is offensive to Jewish, Buddhist, Muslim and other non-Christian veterans.


So we gotta get rid of evrything that is offensive to somebody? Quit crying and get a life.

"People of every faith have fought and died for this country," says Peter Eliasberg, counsel for the ACLU Foundation of Southern California. "Yet we will have veterans divided about the idea of how you reflect the sacrifice of American veterans."


Bullshit. I know Jewish veterans who don't give a rats ass, the point is we honour Veterans.


"For us to choose the principal symbol of one religion that says Jesus is the Son of God and He is divine and say that is an appropriate way to reflect the sacrifice of people who don't believe that ... is excluding by its very nature," Mr. Eliasberg said.


Again, Bullshit.


"What we would like done, it is appropriate to have a war memorial and to choose a symbol that reflects everyone, and not a symbol that divides veterans by their faith," Mr. Eliasberg said.


This had nothing to do with faith but the faithless and godless can't see that.


At a gathering last week at the National Press Club, just before the Memorial Day weekend, several veterans organizations made their case for why the Supreme Court should rule in their favor during its next session, which begins in October. "This Memorial Day is more than just a three-day weekend at the beach," Mr. Davis said. "This is about remembrance."


Unfortunatly Mr. Davis, there are a lot of people who view this Holiday as just a weekend at the beach.


Veterans say the white cross is meant to symbolize the Fallen Soldier Battle Cross, a rifle and bayonet that are a symbol meant to replicate the cross on the battlefield to show honor for those who died in battle.
Mark Seavey, assistant national legislative director for the American Legion, says veterans are determined "to fight to save the cross from the ACLU."

"It is our opinion this case is not about a single cross," said Jim Sims, senior vice president of the Military Order of the Purple Heart. "It's about thousands of veteran memorials and monuments around the country. This is about the issue of honoring veterans."

"If the plaintiff is so offended that he might possibly come across this cross someday, will the plaintiff be offended when he drives by Arlington Cemetery?" Mr. Sims asked.

The ACLU filed the suit in 2001 on behalf of Frank Buono, a former National Park Service employee who lives in Oregon.


How the hell can this cross offend someone who never sees it? Somebody wants his 15 minutes of fame.


The suit worked its way through the system and, in 2004, the 9th U.S. Circuit Court of Appeals ruled that the memorial violated the First Amendment clause forbidding an establishment of religion and ordered its removal.


How can this be seen as the US establishing a religion? It was put up and is maintained by non-government people.


Today, the cross remains standing, but is encased in a plywood box, hidden from view in the vast desert.

Henry and Wanda Sandoz are the caretakers of the cross, which originally was made out of wood. "They would tear it clear off at times and throw it down between the rocks, probably at night," Mr. Sandoz says.

After a few incidents of vandalism over the decades, the cross is now made out of metal pipes that are welded to the rocks below.

The Sandozes have to drive 160 miles into the desert to check on the memorial periodically.


Bless you, Sandozes.


"It's still there, at least it was the last time I was there, a week ago," Mr. Sandoz said.

Asked what would happen if the Supreme Court ruled that the cross must be removed, Mr. Sandoz said, "It'd be too sad."

The veterans groups and their lawyers say such a decision would go beyond that, and would have repercussions not just on war memorials, but on roadside memorials that dot highways to mark fatal car crashes around the nation. "It's hard to drive through Virginia and not throw a rock and hit one of those," Mr. Seavey said.

Kelly Shackelford, the chief counsel for the Liberty Legal Institute, who will argue the case on behalf of the veterans in the high court, calls the case "historic" and said it will have "huge implications." "If this is upheld, a lot of bad things will happen," Mr. Shackelford said. "If that cross has to be torn down, then thousands and thousands will have to be torn down in every state."


Civil War Memorials, WWI, WWII, Korea, Spanish American, Vietnam, memorials would have to be removed.


"We simply see this as a disgrace," Mr. Shackelford said. "It's outrageous to say the government cannot give the memorial back to the people who spilled their blood for them."

According to the National Clergy Council, which plans to file an amicus brief on behalf of the veterans, as many as 140,000 memorials marked by the cross could be affected nationwide - a figure at which the ACLU spokesman scoffed. "That is balderdash; that is so silly," Mr. Eliasberg said. "It would be silly to say we would go into every cemetery and take religious symbols off of monuments."


Why? Isn't it silly to sue for the removal of a Cross way out in the desert? Who's really being the Ass here?


The difference, Mr. Eliasberg said, is that the religious symbol is the choice made by the family, not by the government.


Bullshit. Look at hundreds of memorials to Civil War soldiers put up by the States.


In this case, Congress intervened in 2002 and designated the cross as a "national memorial commemorating United States participation in World War I and honoring American veterans of that war."

"It amazes me that veterans groups that fought shoulder to shoulder with Jews and Buddhists and Muslims, for them to think something is appropriate to recognize as the common sacrifice of every religion by choosing a symbol that Jesus is the Son of God, is very selfish or oblivious," Mr. Eliasberg said. "But don't pretend it's just a burial marker. It has a meaning," he said, noting that it "would be insulting to Christians" to take the cross as "just a sign that somebody died there."


I know this is long, but I felt it needed to be read. The ACLU is so caught up in idealism that the members have tunnel vision. It's a War Memorial, not a religious symbol.
Posted by: Deacon Blues || 05/25/2009 17:42 || Comments || Link || E-Mail|| [10796 views] Top|| File under:
Midshipmen were disarmed for Obama's commencement address
Graduating midshipmen of the U.S. Naval Academy in Annapolis [were] told in writing to leave at home or in their vehicles all "ceremonial swords" and anything else "that might be considered a weapon or a threat by screeners" for Friday's outdoor commencement ceremonies featuring an address by President Barack Obama.

Inside the Beltway has obtained the academy's list of prohibited items for this year's graduation exercises, which, besides ceremonial swords, include[d] umbrellas.

Yes, cell phones and texting [were] still allowed.

Posted by: whitecollar redneck || 05/25/2009 08:09 || Comments || Link || E-Mail|| [10795 views] Top|| File under:
Who's in the News
65
[untagged]
1
TTP
1
Sipah-e-Sahaba Pakistan
1
al-Qaeda
1
Jamaat-e-Islami
Bookmark
E-Mail Me
The Classics
The O Club
Rantburg Store
The Bloids
The Never-ending Story
Thugburg
Gulf War I
The Way We Were
Bio
Merry-Go-Blog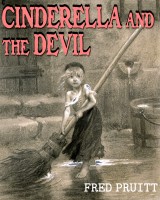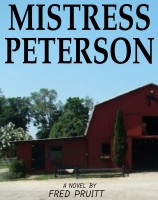 On Sale now!


A multi-volume chronology and reference guide set detailing three years of the Mexican Drug War between 2010 and 2012.

Rantburg.com and borderlandbeat.com correspondent and author Chris Covert presents his first non-fiction work detailing the drug and gang related violence in Mexico.

Chris gives us Mexican press dispatches of drug and gang war violence over three years, presented in a multi volume set intended to chronicle the death, violence and mayhem which has dominated Mexico for six years.
Click here for more information


Meet the Mods
In no particular order...


Steve White
Seafarious
tu3031
badanov
sherry
ryuge
GolfBravoUSMC
Bright Pebbles
trailing wife
Gloria
Fred
Besoeker
Glenmore
Frank G
3dc
Skidmark



Better than the average link...



Rantburg was assembled from recycled algorithms in the United States of America. No trees were destroyed in the production of this weblog. We did hurt some, though. Sorry.
18.232.127.73

Help keep the Burg running! Paypal: