Africa Horn
Suicide car bomber kills 7 in Somalia
A suicide bomber killed six policemen and a civilian on Sunday in Somalia's capital and hardline Islamist insurgents warned more suicide attacks would target pro-government forces in the coming days. Abdifatah Shaweye, deputy governor of Mogadishu, said the bomber drove a 4x4 vehicle to the gate of a police headquarters and detonated it by the guards. "Four died on the spot, two others died of serious injuries, and one civilian (died)," a police commander, who asked not to be named, told Reuters.

"Abdikadir Mohamed Hasan of our Mujahideen carried out the suicide car bomb," Sheik Husein Ali Fidow, a senior al Shabaab official told reporters in a news conference via phone. "It was committed by a young Somalia boy born in Mogadishu.


Really? Define "young". Did the lad have a choice? Did his parents?

More suicide car bombs are on the way coming hours, days and months," he said.

Posted by: ryuge || 05/25/2009 00:46 || Comments || Link || E-Mail|| [336069 views] Top|| File under:
Over 13,000 UNAMID peacekeepers now in Darfur
The joint African Union/United Nations Hybrid force in Darfur (UNAMID) assigned to install peace in the troubled western region reached 13,454 soldiers, UNAMID said Sunday. By this, UNAMID achieves 69 percent of the UN Security Council's plan to bring stability back into the region, a statement by UNAMID said.

A new batch of 500 Bengali soldiers arrived in the region to "ensure the safety of the civilian population in Darfur", UNAMID Force Commander General Martin Luther Agwai said as he called upon more participation from other countries.

UNAMID headquarters received 52 police advisors from the Philippines, and 39 from Nigeria while more than 60 police officers from Sierra Leone are expected to arrive next week.


No mighty Uruguayans? Why ever not?

UN Security Council assigned UNAMID in 2007 to take necessary action to support the implementation of the Darfur Peace Agreement. The UNAMID was supposed to deploy 26,000 soldiers in the region but it was hindered due to lack of logistics specially jets.
Posted by: Seafarious || 05/25/2009 00:00 || Comments || Link || E-Mail|| [336065 views] Top|| File under:
Bangladesh
Member of 'Gangchil Bahini' killed in encounter with RAB
A terror and member of the notorious 'Gangchil Bahini' was killed early Sunday in a gunfight with Rapid Action Battalion personnel in Savar area on the outskirts of the capital.


The 'Gangchil Bahini' is apparently a criminal gang with little known political activity.

The deceased was identified as Rafiqul Islam Azad alias Sumon, 25, son of Abul Kalam Azad, of Darus Salam in Dhaka.


And an unnamed mother who no longer loves him ...

"Sumon was the main accused of the cases of Savar Thana SI Motiur Rahman murder in 2002 and the double-murder of two RAB members at Amin bazar brickfield in 2007," said a RAB release.


Whacked a couple RAB boys? Oh I'll bet this was a sweet 'encounter' for them ...

Whacked the coppers at Amin bazar brickfield...mebbe there *was* a real-live "crossfire" for once...

It said Sumon was an active member of 'Gangchil Bahini' and wanted on twelve systems in various cases involving murders and arms.

Acting on secret information,


Tip o' the hat to Mahmoud the Weasel ...

... a patrol team of RAB-4 raided NR Filling Station the gang stormed to commit dacoity at about 2:30am.


"Hey! Youse guys won't be committing dacoity around here!"

Sensing the presence of the elite force,


"Hark! My spider-sense is tingling!"

... the robbers tried to flee,


"No time for dacoity, boys! Head for the hills!"

... and fired on the RAB men as they chased the suspects for capture.


Shooting at the RAB while they run away. Real smart.

The RAB members also fired back for their protection, triggering a gun-battle.


Um no, the 'gun-battle', such as it was, was triggered by the dacoits ...

"At one stage of the exchange of gunfire, the terrorists retreated from the place, leaving behind Sumon in critical condition," said the RAB release dictating narrating the late-night encounter.


"Cheez, Sarge, he looks critical."
"Yeah, throw him in the ox-cart and rush him to Savar Thana."
"That's clear across town, Sarge! He'll be dead by then!"
"I know. Get going!"

The RAB members in association with local people rescued and sent Sumon to Savar Thana Health Complex where doctors declared him dead, it added.


"He's dead. What took you guys so long?"
"We brought him in an ox-cart."

A pistol, two bullets, two machetes and two knives were recovered from the scene.


No shutter gun? I'm disappointed.

No lowly country-made weapons on the outskirts of Dhaka, nosiree. Only the high-quality boughten ones. It's in the zoning regs, on down to the courthouse.
Posted by: Steve White || 05/25/2009 00:00 || Comments || Link || E-Mail|| [336065 views] Top|| File under:
Four more BDR Jawans taken on remand
Four more BDR Jawans were placed on a four-day remand afresh for further interrogation in the case filed in connection with the mutiny of February 25-26 at Peelkhana Bangladesh Rifles Headquarters.


Plenty of time for the digitalis-spiked tea to work ...

The Criminal Investigation Department (CID) sought a seven-day remand each while the Metropolitan Magistrate Mominul Hasan of the CMM Court of Dhaka gran
Posted by: Steve White || 05/25/2009 00:00 || Comments || Link || E-Mail|| [336068 views] Top|| File under:
'Sweden' Aslam gets 17 yrs in arms case
A Dhaka court yesterday sentenced top criminal 'Sweden' Aslam and three of his accomplices to 17 years' rigorous imprisonment (RI) for possessing illegal firearms and ammunition in his DOHS residence in May, 1997.


Honestly, we don't make this stuff up.

Earlier on November 5, 2003, Aslam was awarded life imprisonment in another case for possessing illegal firearms and ammunition. Fourteen other criminal cases against him remain pending with different courts in the city, sources said.

The other three convicts are Abu 'Finland' Taher Taru, Hassan 'Norway' Imam and Mohammad 'the Dane' Babul. Aslam and Babul were present in the court while the other two were tried in absentia.

According to the prosecution, Detective Branch (DB) of police arrested Aslam from his DOHS residence in the city's Cantonment area on May 20, 1997. A pistol, a shotgun, a shutter gun, a revolver and six bullets were recovered from his house.


A shutter gun! Must have been a serious case then!

An arms case was filed against Aslam and three others with Cantonment Police Station the same day.
Posted by: Steve White || 05/25/2009 00:00 || Comments || Link || E-Mail|| [336066 views] Top|| File under:
N. Korea appears to have conducted second nuclear test
North Korea appears to have gone ahead with its threat to conduct a second nuclear test, South Korean media reported Monday. Yonhap News Agency quoted a source as saying South Korea detected an "artificial earthquake" in North Korea that was felt shortly before 10 a.m. YTN television news carried a similar report.

Posted by: Seafarious || 05/25/2009 00:00 || Comments || Link || E-Mail|| [336074 views] Top|| File under:
India-Pakistan
Mehsud deserted by key ally
Baitullah Mehsud, leader of Pakistan's insurgents, has been deserted by a key ally -- possibly on the orders of Afghanistan's Taliban leader Mohammed Omar -- leaving him isolated before an expected attack by security forces, Taliban sources said.

The commander, Haji Nazeer of South Waziristan tribal agency, had in February formed an alliance, the Shura Ittihad-ul-Mujahideen, with Mr Mehsud and Hafiz Gul Bahadur, the top commander of North Waziristan agency, on orders from Mr Omar. The purpose of ordering the alliance was to rein in Mr Mehsud who, up to that point, had acted as head of the Pakistani Taliban factions, and force him to focus on fighting the growing US military presence across the border in Afghanistan, sources close to Mr Omar said.

"The Amir-ul-Momineen [Mr Omar's spiritual title] had written three letters to Baitullah, warning him that his attacks inside Pakistan were undermining the jihad in Afghanistan," said the source,


I don't doubt that's true.

identifying himself only as "Ghaznavi", a militant tag that indicates his birthplace as Ghazni in Afghanistan."Baitullah has failed to listen to the repeated warnings, proving him to be America's biggest agent against Pakistan," he said during a recent interview in Karachi.


Poor Mr Baitullah -- becoming his own worst nightmare!

That's a shame; I had hoped the US Marines would be his worst nightmare ...

Mr Omar had decided against making public such views because he did not want to be seen as partisan in Pakistan's internal affairs, he said. He refused to confirm or deny whether Mr Nazeer had been instructed to withdraw support to Mr Mehsud, but conceded that their future actions "would reflect advice from Mullah Omar, rather than Baitullah".


No longer a trusted advisor and, it seems, no longer a mullah.

The relationship between Mr Mehsud and Mr Nazeer has never been an easy one. Mr Nazeer was a signatory to a peace agreement between militants and the government in 2006 in which he had agreed to expel foreign al Qa'eda terrorists from South Waziristan. His militia subsequently chased them out of areas controlled by his Wazir tribe, but clashed with Mr Mehsud's fighters after they gave sanctuary to the fleeing foreign fighters, most of them from Uzbekistan. Their rival militias continued to fight until Mr Omar ordered them to join in February.

Tribal elders in Wana, the administrative headquarters of South Waziristan, said they have seen no indication that Mr Nazeer was preparing to fight. They said large-scale army and paramilitary reinforcements had driven unopposed over the past two weeks through the area dominated by his militia, taking up positions along the mountainous boundary occupied by the Mehsud tribe. They attributed this to Mr Nazeer's record of avoiding a destructive conflict with security forces and to his affiliation with the Wazir tribe, which farms the temperate fertile plains areas of the tribal agency.

Recent exchanges of rocket and artillery fire reflected his anger at being repeatedly targeted by US drones, pilotless planes, which he sees as a violation of the 2006 peace agreement, rather than any desire to push security forces out of the area, they said. "He has always hated violence because of the suffering it inflicts on us as a people. Right now our annual crop of fruit and vegetables is almost ready for harvest. Nazeer knows that the harvest is key to our survival and would never do anything to imperil it," said an elder, who spoke on condition of anonymity, citing security fears.
Local journalists, who also sought anonymity, said they had been summoned for a meeting with Mr Nazeer on Thursday, but he had failed to arrive for the meeting because of the threat posed by constant drone activity in the area. Hafiz Gul Bahadur, also a Wazir tribe member, has been under similar pressure from drone attacks in North Waziristan agency, suggesting a broader strategy involving both the Pakistani and US governments. The journalists were not informed of the purpose of the meeting, but surmised its purpose was to give "editorial advice" about their coverage of forthcoming hostilities between the security forces and Mr Mehsud's militia, which is estimated at 15,000 strong.


"Editorial advice" -- so that's what they're calling it nowadays.

The political administration of South Waziristan summoned the Darai Mehsud, a council of elders from the three clans of the Mehsud tribe, on Thursday and, as per the laws governing the tribal agencies, collectively gave them responsibility for security forces in the area. However, tensions exploded on Thursday night when a car packed with explosives was driven into the wall of a paramilitary fort at Jandola, killing 12 people in the market outside.

As expected, the 15-member tribal Mehsud council, led by Maulana Miraj-ud-din, a former senator, on Friday travelled into the mountains for peace talks with Mr Mehsud and returned empty-handed, although it did fulfil the collective responsibility imposed upon the group by the government, local journalists said. Security forces responded to the suicide attack on Saturday by firing long-range artillery guns at Mehsud villages.

The build-up to outright conflict has prompted an exodus of members of Mehsud's tribe to Jandola and Tank, towns to the west; they have now started arriving in the nearby North West Frontier Province city of Dera Ismail Khan, residents said.
Posted by: ryuge || 05/25/2009 00:21 || Comments || Link || E-Mail|| [336065 views] Top|| File under:
Riots follow SSP leader's targeted killing
A senior activist of the banned Sipah-e-Sahaba Pakistan (SSP) was gunned down in a target killing on Sunday. Allauddin, 40, was the Lines Area Unit Incharge of the banned religious outfit, and had earlier worked for the Lashkar-e-Jhangvi (LJ).


Lest we forget, the two are pretty much the same outfit. Lashkar-e-Jhangvi does most of the generalized killing -- they've become the core of AQ-Pakistan -- while SSP specializes more in bumping off Shiites and pretending to be the political wing.



A source in the Criminal Investigation Department told Daily Times the deceased was currently engaged in reorganising the SSP in Karachi. The killing occurred early on Sunday, when three unidentified men on a motorcycle shot Allauddin seven times with a 9mm pistol. Following the incident, participants of Allauddin's funeral prayers started shooting guns in the air outside Imambargah-e-Ali Raza.


Imambargahs are Shiite mosques.


Inspired by the firing, dozens of people belonging to Fiqa-e-Jafferia gathered on the road and started rioting by burning tyres and pelting stones on passing vehicles.


That'd be the Shiites defending themselves and mayheming.


Jamshed Town Superintendent of Police Javed Akbar Riaz said the SSP's rival members had claimed the SSP workers were targeting them and the imambargah. He said a case had been registered against several SSP leaders.

This article starring:
ALLAUDIN
Sipah-e-Sahaba Pakistan
Posted by: Fred || 05/25/2009 00:00 || Comments || Link || E-Mail|| [336069 views] Top|| File under: Sipah-e-Sahaba Pakistan
Info sharing leads to Qaeda men's arrest in Pakistan
Pakistan's security agencies have arrested two Al Qaeda suspects -- a Saudi and a Yemeni -- with the help of American intelligence and logistical support this year, the New York Times reported on Sunday. Pakistan has shared information from their interrogations with the United States, the newspaper said.
Posted by: Fred || 05/25/2009 00:00 || Comments || Link || E-Mail|| [336065 views] Top|| File under: al-Qaeda
Troops secure important Mingora areas, kill 10 Taliban
RAWALPINDI: Troops have secured several important areas in Mingora, including a crossing infamous for beheadings carried out by the Taliban, said security forces on Sunday as the military killed 10 more Taliban in various areas of Swat. The ISPR said that 10 Taliban and three troops were killed in gunbattles in various areas of Swat, while 14 Taliban were also arrested.

Five of the Taliban were killed in Malam Jabba when the forces were tipped off about their presence in the area. "Their bodies are lying along the road," said the ISPR.

The troops secured various important areas in Mingora – including Wattakai Chowk, Nawakilli Chowk, Nishat Chowk, Sirafe Chowk, Gulshan Chowk, Green Chowk, Haji Baba Chowk and Sohrab Chowk – in the 24 hours preceding the latest ISPR update on the operation. Green Chowk is infamous for beheadings carried out by the Taliban. The military said troops came across 12 IEDs and defused four during the operation in Mingora.


What did they do with the other eight?

After surrounding Peochar valley, troops entered Peochar village and seized a huge cache of arms from Taliban hideouts and overtook a factory manufacturing bombs and improvised explosive devices (IEDs), "The people of Peochar are cooperating with the security forces," said the ISPR in a statement.
Posted by: Steve White || 05/25/2009 00:00 || Comments || Link || E-Mail|| [336073 views] Top|| File under:
18 killed in Orakzai shelling
HANGU: Fighter jets and helicopter gunships pounded Taliban hideouts in Orakzai Agency on Sunday, with the AP news agency reporting at least 18 people killed in the offensive. AP quoted a government official as saying that the targets were strongholds of Hakeemullah Mehsud, a deputy to Baitullah Mehsud. Hundreds fled the area amid the fighting.

According to the Reuters news agency, security officials said the government forces were targeting a group of Taliban in Orakzai who were preparing to travel to South Waziristan on the Afghan border to fight the army there. The news agency also quoted a Taliban spokesman, Maulvi Haider, as saying that 13 of his men had been killed and vowed revenge. "We'll hit back and our target could be anywhere in Pakistan," he said.


"We shall have Dire Revenge™!"

Local sources told Daily Times that helicopter gunships and fighter jets attacked Jama Masjid and adjacent centres in Dabori area of Upper Orakzai, Mattani and Khawageri. A seminary near Ghalju was also targeted and another was damaged in shelling in Lower Orakzai. Three Taliban centres were also destroyed in Laddah, Atmankhel and Ferozkhel, and the death of three Taliban was reported from Lower Orakzai.

The sources told Daily Times that at least eight Taliban hideouts were destroyed. The political authorities confirmed the offensive.
Posted by: Steve White || 05/25/2009 00:00 || Comments || Link || E-Mail|| [336065 views] Top|| File under:
Taliban commander among seven held in Charsadda
Police in Charsadda district have said they caught seven Taliban during a raid on a seminar on Saturday night. Charsadda police chief Riaz Khan said the arrested men included Qari Ihsanullah, a Taliban commander suspected of carrying out attacks both in Pakistan and Afghanistan. "We recovered three suicide jackets, explosives and assault rifles from their possession," he said of the Saturday night raid.

This article starring:
QARI IHSANULLAH
TTP
Posted by: Steve White || 05/25/2009 00:00 || Comments || Link || E-Mail|| [336065 views] Top|| File under:
Two top Maoist leaders killed in 'encounter'
TADVAI (WARANGAL DT.): Two top Maoist leaders -- Patel Sudhakar Reddy alias Suryam alias Srikanth and Kanugula Venkataiah -- one a Central Committee member and the other a State Committee member, were killed in an exchange of fire with the police in the early hours of Sunday on the Gaurappa hillocks near Lavvala village in the thick Tadvai forest area.

According to Superintendent of Police V. C. Sajjanar, on credible information about the increased movement of naxal groups in the forest area, special party police teams were pressed into combing operations for the past two weeks. One of the parties spotted a group of naxals camping on the top of Gaurappa hillocks near Lavvala village in Tadvai mandal in the early hours of Sunday and there was a sudden exchange of fire. Two naxals were killed and the police recovered one AK 47, one 9 mm pistol, one 8 mm rifle, three kitbags, Rs. 20,000 in cash and revolutionary party literature. The deceased were identified as Patel Sudhkar Reddy (49) alias Suryam alias Venkat Reddy, native of Kurthi Ravala Cheruvu of Maldarkal mandal in Mahabubnagar district, a Central Committee member of CPI (Maoist) and the other was identified as Kanugula Venkataiah (29) alias Prasanna alias Bhujanga Reddy, native of Inapur village in Cheriyal mandal of Warangal district who was a State Committee member of the CPI (Maoist) and a member of its technical wing.

Patel Sudhakar Reddy was involved in a number of sensational murder cases, including that of former Home Minister Alimineti Madava Reddy and senior IPS officers Umesh Chandra and Vyas. He also masterminded the assassination attempts on former Chief Ministers N. Chandrababu Naidu and N. Janardhan Reddy. He played a key role in the police station attacks of Bommala Ramaram, Thirumalagiri, Eragondapalem, Yadagirigutta, Dindi and some other police stations in the State.

He was also involved in three landmine blasts at Bandlamotu and Vepanagandla, in which two SIs and 12 constables were killed. He looked after the military activities in Orissa, Bihar, Jharkhand and Maharashtra and was made member of the Central Committee.

Kanugula Venkataiah started as State Secretary of the Radical Students Union (RSU). In 1993 he went underground and worked in Cherial, Gerailpally and Nalgonda area committees. In 2006, he was taken into the technical wing of the party and was made State committee member.
Posted by: john frum || 05/25/2009 00:00 || Comments || Link || E-Mail|| [336066 views] Top|| File under:
Paks wax 10 turbans, arrest 14 more
Pakistani security forces Sunday claimed securing more area of significant importance from the militants' seizure and killed 10 more militants while 14 others were arrested in ongoing operation in northern district.

Moving from street to street, the security forces have secured important areas of Mingora city in Malakand Division while in various areas of Swat 10 militants have been killed and 14 others were arrested, the military said in a statement. During the operation, three security personnel were also killed, it said, adding, six others were injured, in the last 24 hours.

After surrounding the Peochar Valley, the security forces have entered the Peochar village where search and cordon operation is continuing, the statement said. So far, it added huge cache of arms have been recovered from miscreants hideouts along with an extensive factory of making bombs and IEDs.
Posted by: Seafarious || 05/25/2009 00:00 || Comments || Link || E-Mail|| [336065 views] Top|| File under:
Iraq
Eight killed in suicide attack on US troops in Mosul
BAGHDAD - Eight people were killed when a suicide bomber drove a car packed with explosives at a US patrol in the northern Iraqi city of Mosul on Sunday. The explosion, which took place in the Mosul neighbourhood of al-Duwasa, also killed the bomber and wounded another 26 people, police told the German Press Agency dpa.

Police in Mosul, some 400 kilometres north of Baghdad, did not provide any further details, and the US military did not immidiately make any public statement about the attack or whether any US soldiers had been hurt.
Posted by: Steve White || 05/25/2009 00:00 || Comments || Link || E-Mail|| [336066 views] Top|| File under:
Female leader of suicide bomber network is captured in Baghdad
Iraqi counter terrorism forces (ICTF) arrested on Saturday a woman suspected of leading a suicide bomber network operating in Baghdad, the US Army said Sunday.

Upon receiving a warrant issued by the Central Investigation Court, the ICTF arrested the suspected leader of a cell responsible for recruiting and preparing females for attacks as suicide bombers, a US Army press release which circulated here today said.

The suspect confirmed her identity after being interrogated and was taken into custody.

[The] head of the special operations task force, Major Seth Krummrich, said "the arrest of the suspect strikes a crippling blow to the female suicide bomber network in Baghdad. The success of this Iraqi-led operation could definitely provide insight and lead to future arrests of senior terrorist leadership," he added. "This is a great representation of what a unified and well synchronized ISOF (Iraqi Special Operations Forces) intelligence and operational organization can accomplish," Krummrich said.


Oboy -- more cell phones and computers to play with!
Posted by: Seafarious || 05/25/2009 00:00 || Comments || Link || E-Mail|| [336065 views] Top|| File under:
Who's in the News
65
[untagged]
1
al-Qaeda
1
Jamaat-e-Islami
1
Sipah-e-Sahaba Pakistan
1
TTP
Bookmark
E-Mail Me
The Classics
The O Club
Rantburg Store
The Bloids
The Never-ending Story
Thugburg
Gulf War I
The Way We Were
Bio
Merry-Go-Blog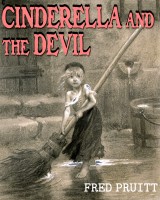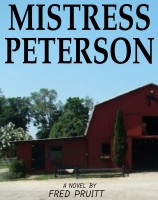 On Sale now!


A multi-volume chronology and reference guide set detailing three years of the Mexican Drug War between 2010 and 2012.

Rantburg.com and borderlandbeat.com correspondent and author Chris Covert presents his first non-fiction work detailing the drug and gang related violence in Mexico.

Chris gives us Mexican press dispatches of drug and gang war violence over three years, presented in a multi volume set intended to chronicle the death, violence and mayhem which has dominated Mexico for six years.
Click here for more information


Meet the Mods
In no particular order...


Steve White
Seafarious
tu3031
badanov
sherry
ryuge
GolfBravoUSMC
Bright Pebbles
trailing wife
Gloria
Fred
Besoeker
Glenmore
Frank G
3dc
Skidmark



Better than the average link...



Rantburg was assembled from recycled algorithms in the United States of America. No trees were destroyed in the production of this weblog. We did hurt some, though. Sorry.
3.231.217.107

Help keep the Burg running! Paypal: