Afghanistan
Afghans' Support for U.S. Efforts Tumbling
The United States, its NATO allies and the government of Hamid Karzai are losing not just ground in Afghanistan -- but also the hearts and minds of the Afghan people.

A new poll in Afghanistan finds the United States, its NATO allies and the government of Hamid Karzai are losing not just ground in Afghanistan -- but also the hearts and minds of the Afghan people. A new national public opinion poll in Afghanistan by ABC News, the BBC and ARD German TV finds that performance ratings and support levels for the Kabul government and its Western allies have plummeted from their peaks, particularly in the past year. Widespread strife, a resurgent Taliban, struggling development, soaring corruption and broad complaints about food, fuel, power and prices all play a role.


Of course ABC news doesn't reflect on the fact that in 2001, Afghans weren't allowed to have opinions, and ABC News wasn't allowed into the country.

The effects are remarkable: With expectations for security and economic development unmet, the number of Afghans who say their country is headed in the right direction has dived from 77 percent in 2005 to 40 percent now -- fewer than half for the first time in these polls.

In 2005, moreover, 83 percent of Afghans expressed a favorable opinion of the United States -- unheard of in a Muslim nation. Today just 47 percent still hold that view, down 36 points, accelerating with an 18-point drop in U.S. favorability this year alone. For the first time slightly more Afghans now see the United States unfavorably than favorably.

The number who say the United States has performed well in Afghanistan has been more than halved, from 68 percent in 2005 to 32 percent now. Ratings of NATO/ISAF forces are no better. Just 37 percent of Afghans now say most people in their area support Western forces; it was 67 percent in 2006. And 25 percent now say attacks on U.S. or NATO/ISAF forces can be justified, double the level, 13 percent, in 2006.

Nor does the election of Barack Obama hold much promise in the eyes of the Afghan public: While two in 10 think he'll make things better for their country, nearly as many think he'll make things worse. The rest either expect no change, or are waiting to see.

This survey is ABC's fourth in Afghanistan since 2005, part of its ongoing "Where Things Stand" series there and in Iraq. It was conducted in late December and early January via face-to-face interviews with a random national sample of 1,534 Afghan adults in all 34 of the country's provinces, with field work by the Afghan Center for Socio-Economic and Opinion Research in Kabul.

The survey comes at a critical time for the conflict in Afghanistan, as the United States begins nearly to double its deployment of troops there, adding as many as 30,000 to the 32,000 already present, and, under the new Obama administration, to rethink its troubled strategy. (Said Vice President Joe Biden: "We've inherited a real mess.")

While Afghans likely will welcome a new strategy, they're far cooler on new troops: Contrary to Washington's plans, just 18 percent say the number of U.S. and NATO/ISAF forces in Afghanistan should be increased. Far more, 44 percent, want the opposite -- a decrease in the level of these forces. (ISAF stands for International Security Assistance Force, the U.N.-mandated, NATO-led multinational force in Afghanistan.)

SECURITY -- The failures to date to hold ground and provide effective security are powerful factors in Afghan public opinion. Far fewer than in past years say Western forces have a strong presence in their area (34 percent, down from 57 percent in 2006), or -- crucially -- see them as effective in providing security (42 percent, down from 67 percent).

Amid widespread experience of warfare -- gun battles, bombings and air strikes among them -- the number of Afghans who rate their own security positively has dropped from 72 percent in 2005 to 55 percent today -- and it goes far lower in high-conflict provinces. In the country's beleaguered Southwest (Helmand, Kandahar, Nimroz, Uruzgan and Zabul provinces) only 26 percent feel secure from crime and violence; in Helmand alone, just 14 percent feel safe.

Civilian casualties in U.S. or NATO/ISAF air strikes are a key complaint. Seventy-seven percent of Afghans call such strikes unacceptable, saying the risk to civilians outweighs the value of these raids in fighting insurgents. And Western forces take more of the blame for such casualties, a public relations advantage for anti-government forces: Forty-one percent of Afghans chiefly blame U.S. or NATO/ISAF forces for poor targeting, vs. 28 percent who mainly blame the insurgents for concealing themselves among civilians.

Given that view, more Afghans now blame the country's strife on the United States and its allies than on the Taliban. Thirty-six percent mostly blame U.S., Afghan or NATO forces or the U.S. or Afghan governments for the violence that's occurring, up by 10 points from 2007. Fewer, 27 percent, now mainly blame the Taliban, down by 9 points.

Afghanistan's central and provincial governments have a stronger presence and greater public confidence than Western forces -- but they, too, have suffered. In 2005, still celebrating the Taliban's ouster in November 2001, 83 percent of Afghans approved of the work of President Karzai and 80 percent approved of the national government overall. Today those have slid to 52 and 49 percent respectively. (Karzai's expected to run for re-election in August.) And fewer than half rate their provincial government positively.

IMPACT -- Crucially, the Kabul government and its Western allies do better where they are seen as having a strong presence and as being effective in providing security, as well as in areas where reported conflict is lower. Where security is weaker or these groups have less presence, their ratings decline sharply.

For example, among people who say the central government, the provincial government or Western forces have a strong local presence, 58, 57 and 46 percent, respectively, approve of their performance. Where the presence of these entities is seen as weak, however, their respective approval ratings drop to just 31, 22 and 25 percent.
Posted by: GolfBravoUSMC || 02/09/2009 10:44 || Comments || Link || E-Mail|| [336088 views] Top|| File under:
B.O. puts brake on troops surge in Afghanistan
United States President Barack Obama has demanded that the US defence chiefs review their strategy in Afghanistan before going ahead with a troop surge.

There is concern among senior Democrats that the US military is preparing to send up to 30,000 extra troops without a coherent plan or exit strategy. The Pentagon was set to announce the deployment of 17,000 extra soldiers and marines last week but Robert Gates, the US defence secretary, postponed the decision after questions from Obama.

The US president was concerned by a lack of strategy at his first meeting with Gates and the US joint chiefs of staff last month in "the tank", the secure conference room in the Pentagon. He said: "What's the endgame?" and did not receive a convincing answer.

Larry Korb, a defence expert at the Center for American Progress, a Washington think tank, said: "Obama is exactly right. Before he agrees to send 30,000 troops, he wants to know what the mission and the endgame is."

Obama promised an extra 7,000-10,000 troops during the US presidential election campaign, but the military has inflated its demands. Leading Democrats fear Afghanistan could become Obama's "Vietnam quagmire".

If the surge goes ahead, the military intends to limit the mission to fighting the Taliban and Al-Qaeda and leave democracy building and reconstruction to Nato allies and civilians from the US State Department and other agencies.

The US has been pushing Britain to send several thousand more troops but there is just as much disagreement and confusion among British defence chiefs over the long-term aim. British Prime Minister Gordon Brown is set to receive a full briefing this week.

General Sir Richard Dannatt, the British army chief who would step down this summer, insisted that troops needed a rest and believed that he could send only one battle group, senior defence sources said. General Sir David Richards, his successor, believed that the two extra battle groups the Americans had asked for was the minimum the UK should send, the sources said.

Posted by: Fred || 02/09/2009 00:00 || Comments || Link || E-Mail|| [336096 views] Top|| File under: Taliban
Africa Horn
Somali pirates release Chinese boat: foreign ministry
BEIJING - A Chinese fishing boat and its 24 member crew held by Somali pirates for three months was released Sunday, China's foreign affairs ministry said. The ship, the Tianyu No 8, which was captured on November 14, was released at 0900 GMT, the foreign affairs ministry said in a statement.

The ministry credited Chinese diplomats in Kenya and Ethiopia with helping secure the release, but gave no further details. It said the crew, which included 15 mainland Chinese and one Taiwanese sailor, were in the care of the Chinese navy and were undergoing health checks. The ministry did not give the nationalities of the other eight crew members, but previous media reports had said there were four Vietnamese, three Filipinos and one Japanese on board.

The pirates had previously claimed they seized the Tianjin-based vessel 30 miles (48 kilometres) off Somalia's southern port of Kismayu because it was fishing in Somali territorial waters. They said the crew would be 'put before the law and punished accordingly.'
Posted by: Steve White || 02/09/2009 00:00 || Comments || Link || E-Mail|| [336067 views] Top|| File under:
Africa North
Arrested Gaza activists still missing in Egypt
Students at the American University of Cairo (AUC) demonstrated for the release of a German-Egyptian graduate student and Gaza activist who remained behind bars Sunday along with more than 70 opposition Muslim Brotherhood members, all arrested Friday for demonstrating in support of Gaza.

Police kidnapped Philip Rizk, 26, while he was returning from a Gaza solidarity march Friday night, whisking him away to an unknown location in the government's latest crackdown on dissent.

Reports Sunday indicated the number of Muslim Brotherhood members arrested had risen from intial estimates of 54. Security forces dispersed thousands of peaceful demonstrators Friday at several protests organized in five governates across Egypt by the Muslim Brotherhood,

Posted by: Fred || 02/09/2009 00:00 || Comments || Link || E-Mail|| [336089 views] Top|| File under: Muslim Brotherhood
Mauritania's Atar region on high alert over terrorists' presence
Atar, Mauritania's 3rd military region, is on high alert, local press reported on Sunday (February 8th). Two suspicious cars with armed men on board, allegedly belonging to al-Qaeda in the Islamic Maghreb, were noticed in Ouadane. The men reportedly asked nomads in the region about the location of medical establishments and Western nationals. Mauritanian security forces launched a search operation by land and by air.
Posted by: Fred || 02/09/2009 00:00 || Comments || Link || E-Mail|| [336067 views] Top|| File under: al-Qaeda in North Africa
Arabia
For the first time, Christians in Qatar worship in church
DOHA, QATAR - When the Rev. Tomasito Veneracion arrived in this Muslim nation seven years ago, his Roman Catholic parishioners prayed in small groups scattered in apartments, schools, and one tiny makeshift chapel. At Easter, Indian Catholics gathered in one place, Filipinos in another, Arabs in yet another.

But with last year's opening of Our Lady of the Rosary Church, his congregants for the first time had a recognized, central place to worship. On Christmas Eve, 15,000 attended a midnight mass, with those who couldn't cram into the 2,700-seat church watching on video screens outside.

"When I first came here, the church was not recognized. But now we are enjoying this gift," Father Veneracion says. "It's a tremendous feeling of relief that we can breathe, worship, and pray in a place without fear and without disturbance."
Continued on Page 49
Posted by: Steve White || 02/09/2009 00:00 || Comments || Link || E-Mail|| [336068 views] Top|| File under:
Britain
British diplomat arrested over 'anti-Semitic' rant
A senior Foreign Office diplomat has been arrested for inciting racial hatred after an angry tirade at his gym.

News reports today said that Rowan Laxton, 47, allegedly shouted "f***ing Israelis, f***ing Jews while watching television reports of the Israeli attack on Gaza last month. He is also alleged to have said that Israeli soldiers should be "wiped off the face of the Earth" during the rant at the London Business School gym near Regents Park. The Daily Mail said that the tirade continued even after other gym users asked him to stop.


He was arrested? This is Europe, why wasn't he promoted?

The Foreign and Commonwealth Office declined to comment on the case because it was "currently subject to police inquiries", but it is believed that Mr Laxton, who heads the FCO's South Asia Group, is working normally.

A spokeswoman for the Metropolitan Police said: "A 47-year-old man has been arrested in connection with an incident that took place on the 27th January following a complaint received by police from a member of the public. He was bailed pending further inquiries and is due to return at the end of March to a Central London police station."

The maximum penalty for inciting religious hatred is a seven-year prison term or a fine or both.

Mr Laxton, an Oxford graduate, joined the diplomatic service in 1993 and rose quickly through the ranks. He has served in Pakistan and Afghanistan. As head of his section, he in charge of UK diplomatic policy in South Asia, directly briefing David Miliband, the Foreign Secretary, who is Jewish.


Next briefing is going to go well ...
Posted by: tipper || 02/09/2009 09:56 || Comments || Link || E-Mail|| [336069 views] Top|| File under:
China-Japan-Koreas
SKorea to stand firm despite NKorea threats
SEOUL (AFP) -- South Korea will stand firm in its policy towards North Korea despite a series of threats from the communist state, President Lee Myung-Bak said Monday, urging people to stay calm despite the rhetoric.

"I am very aware there are people who are concerned about the recent series of North Korean threats. But you do not need to worry too much," the president said in his regular radio address. "The government is ready to sit down with North Korea at any time and resolve every issue," Lee said.

North Korea late last month announced it was scrapping peace accords with the South, including a 1991 pact in which it recognised their Yellow Sea border as an interim frontier. The announcement fuelled fears of clashes in the area, which was the scene of bloody naval battles in 1999 and 2002.

Inter-Korean relations have steadily deteriorated since the conservative president took office in Seoul in February last year.

Lee rolled back his liberal predecessors' decade-long engagement policy towards Pyongyang, and said major economic assistance would depend on the North's willingness to scrap its nuclear weapons programme. He also vowed to review summit deals signed in 2000 and 2007 between the North and his predecessors.


Which is why Kim and the generals are unhappy ...

The policy has enraged the North, which has suspended dialogue, imposed tight border controls and warned that armed conflict could break out.
In its latest verbal attack, the North Sunday said Lee's choice for unification minister would cause relations to collapse.

The criticism came on the eve of a parliamentary confirmation hearing Monday for Hyun In-Taek, an architect of Lee's tougher policy.

Lee said his government would not make the same mistake as its predecessors by rushing into dialogue without questioning Pyongyang's intentions. "I believe it is better to start off with a little difficulty, but ensure things are set right to reach a positive outcome, instead of trying to figure out what North Korea wants while saying all is well that ends well," he said. "We are ready to work with North Korea. North Korea, too, must realise the South is the only country in the entire world that is sincerely concerned for its future and willing to help it," Lee said.


Sensible guy, sensible policy. Look for Bambi to undermine him ...
Posted by: Steve White || 02/09/2009 00:00 || Comments || Link || E-Mail|| [336067 views] Top|| File under:
Europe
Bosnia chief Imam supports Wahhabis
Serb propaganda. Beware ...

Bosnian MUslim chief Imam Mustafa Ceric has expressed his support for the growing Wahhabi brand of Islam in Bosnia and condemned those who are worried over the spread of this extremist Islamic doctrine for "spreading islamophobia".

"Those that are accusing us that their situation is bad because of Islam and the 'new' Muslims are joining the islamophobia that is us, Bosnian Muslims, old and new remind on the experience of the survived genocide," said Ceric during the ISlamic prayer on Friday in the mosque in the eastern town of Sokolac.

Ceric also said that to some "new Muslims who call themselves Wahhabis" are troubling and that is because these Muslims have "survived genocide and are against the regime of apartheid" that dominates in Bosnia.

Wahhabis have been reintroduced to Bosnia during the 1990s when Bosnian Muslims waged Jihad against Bosnian Christians and invited holy warriors from Middle East to Bosnia granting them citizenship and marrying them off with Bosnian Muslim women.

Bosnian Muslims believe that supposedly a genocide of them occurred during the time when they waged Jihad in the 1990s.

Ceric's support for the Bosnian Wahhabis comes days after a Croatian cardinal Puljic expressed concern at the growing Islamic extremism. "There is a certain mentality that is not native to Bosnia. I do not know it well but I know that they call it Wahhabis," said Puljic. "I speak of this rarely because I immediately get threats."

After Puljic's comments, Imam Ceric said publicly that Bosnian Muslims are a capable of meeting modern challenges and that they do not need anyone's "paternalism".

Ceric said that "Bosnian Muslims, not the old nor the new will infringe no ones right to life, liberty, property and dignity".

Puljic's statements were made during his visit to Washington where he met congressmen and held lectures. While there, Puljic pleaded for protection of Bosnia's Catholics saying that nearly half of Croats have left Bosnia.

Puljic also spoke with Steward Jones, Jason Hyland and Rosemary DiCarlo from the State Department. "It is a sad fact that in those conversations one people were never mentioned, Croatians, not to mention about their rights," Puljic commented on those meetings.
Posted by: tipper || 02/09/2009 09:21 || Comments || Link || E-Mail|| [336067 views] Top|| File under:
Home Front: Politix
New Security Advisor
The most surprising thing about President-elect Obama's pick of James Jones Jr. to serve as his national security adviser isn't that he's a retired four-star Marine general. It's that Jones is a longtime friend of Senator John McCain, the man Obama defeated to win the White House. While many prior Democratic national security advisers -- think Anthony Lake under Clinton -- have been academics or policy wonks, Obama's choice of Jones highlights his centrist tendency and his willingness to confound his party. It will be Jones' job to serve as a foreign-policy broker for the President, funneling to Obama his assessment of how to best reconcile the conflicting views of the State Department, Pentagon, and other elements of the U.S. government's international actors.

Fast facts:


Jones was born December 19, 1943, in Kansas City, Mo., but lived for much of his youth in France, where his father sold farm machinery.
Continued on Page 49
Posted by: haveanoodle55 || 02/09/2009 00:00 || Comments || Link || E-Mail|| [336067 views] Top|| File under:
Home Front: WoT
Gov. Sebelius tells Bambi: no Gitmo guys in Kansas
Read the letter Kansas Governor Kathleen Sebelius wrote to Obama. She supports closing the detention facility at Guantanamo but she doesn't want the prisoners transferred to Kansas. Fort Leavenworth, you see, isn't suitable because it doesn't have what it takes to house the hard boyz.

Hey, maybe someone should have thought of that before, you know, making the decision to close Gitmo.

And the Left can't understand why no one takes them seriously.
Posted by: Steve White || 02/09/2009 00:00 || Comments || Link || E-Mail|| [336072 views] Top|| File under:
'Obama will not focus on ME democracy'
The Obama administration is unlikely to continue the press for democracy and freedom in the Middle East that was a mainstay of the Bush administration's policy in the region, a former senior US administration official said on Sunday.

"There is a danger that under the general guise of not wanting to be like the previous administration, there is going to be significantly less emphasis on a freedom agenda and the promotion of democracy," Elliott Abrams, who served as president George W. Bush's deputy national security adviser for global democracy strategy, said in a conversation at Jerusalem's Shalem Center.

He noted that there was a religious basis behind Bush's fervent support for his "Sharansky-esque democratization policy and freedom agenda." Bush greatly admired cabinet minister Natan Sharansky's book, The Case for Democracy: The Power of Freedom to Overcome Tyranny and Terror, and his advocacy of spreading democracy to promote peace in the Middle East.

Abrams, who is now a senior fellow at the Council on Foreign Relations in Washington, said it would be hard for the new US administration to "turn back the clock" on promoting democracy in the Arab world and beyond.

The Bush administration failed in its years-long effort to use economic pressures to force Iran to change its nuclear policies, because of last year's record oil prices, Abrams said.

"The policy was to do so much damage to the Iranian economy, which would force the regime to a compromise. It might well have worked if not for the oil bonanza," he said.


Posted by: Fred || 02/09/2009 00:00 || Comments || Link || E-Mail|| [336068 views] Top|| File under:
India-Pakistan
Mumbai probe report to be presented to defence committee today
The government has completed the investigation report regarding Mumbai attacks and it will be submitted to the Defence Coordination Committee today. Sources told Geo News that the investigation report revealed that Mumbai attacks were not planned in Pakistan or India. However, the 26/11 attacks on Mumbai were planned in a European country while the contacts established in this connection were made through Internet, report said. Sources further said that Ajmal Kasab, lone surviving gunman captured during Mumbai attacks and five other Pakistanis involved in the planning would be tried in Pakistani court according to the law of the land. While custody of Amjal Kasab would also be sought from New Delhi to unmask his Indian accomplices involved in the attacks, sources said.
Posted by: Fred || 02/09/2009 00:00 || Comments || Link || E-Mail|| [336071 views] Top|| File under: Govt of Pakistan
Pakhtuns poised to act against Taliban
The Pakhtun Peace Jirga (PPJ) announced Sunday it would approach the International Court of Justice to seek punishment for "the enemies of the Pukhtoon people who imposed Taliban on them."


Right. That'll work. Why didn't we think of that?


The convener of PPJ and former provincial minister, Syed Kamal Shah, told a peace rally at College Chowk here Sunday that the politicians, the mullas and the religious parties are either abetting the Taliban or have yielded to their force and the Pakhtuns have been left at their mercy. "But this nation would not tolerate this any more. We cannot allow these people to kill our children, women and the elderly. We shall approach the ICJ, the Jamia Al-Azhar and the Mufti-e-Azam. If it does not work we shall create a lashkar of the people to fight Taliban".


I'd go right to the lashkar, bub.


He claimed that the lashkars and the jirgas created so far were either sponsored by the government or the foreign agencies. "No more of these jirgas. Now we shall call a jirga of the entire Pakhtun nation (24 districts of NWFP) and the Fata people in March to decide which course to take. Only the people's jirgas that are free of the government and the foreign influence can succeed against the Taliban."

He added that the army, the Taliban and the United States were responsible for the current situation. "We shall create a council that will first talk to all three entities. Then, if they did not stop the murder and destruction of the Pukhtoon people, we shall approach the ICJ, the Jamia Al-Azhar and Mufti-e-Azam."

He said the last two institutions would be approached to declare whether beheading of people and creating parallel courts was permissible. This correspondent talked to the PPJ leaders after they spoke to the Mardan rally on Sunday and apprised them of the Taliban activities and contacts with their leaders in Swat, Malakand and Dir.



The lady told the mulla live on telephone last week that she had prepared two women suicide bombers for the Taliban. The mulla congratulated her, and asked her if these bombers would attack the Army or the police contingents. She replied that these bombers would hit the Taliban leaders.

One of them said a lady from an unspecified location called the FM-91 Radio on which Mulla Khalil, one of the Taliban commanders, issues sermons everyday. The lady told the mulla live on telephone last week that she had prepared two women suicide bombers for the Taliban. The mulla congratulated her, and asked her if these bombers would attack the Army or the police contingents. She replied that these bombers would hit the Taliban leaders.

Another frequent visitor to the Taliban-controlled areas in Swat said he heard last month that these commanders had issued a Wahabi edict against the pirs and the Sufis of the entire NWFP, and declared that "these elements be beheaded by the Taliban activists". The Sunday PPJ rally was addressed by leaders and elders from all walks of life and professions, including political parties.

Posted by: Fred || 02/09/2009 00:00 || Comments || Link || E-Mail|| [336068 views] Top|| File under: TTP
Dr Khan can't interfere in N-policies: Wormtongue
Minister for Foreign Affairs Shah Mehmood Qureshi on Sunday said Dr AQ Khan has already been relieved of his duties and he is no more in a position to interfere in the country's nuclear-related policies.

Talking to Geo News, he said information from Dr Khan has already been obtained and now he is not in a position to influence or exert any pressure. The network of Dr AQ Khan is no more existing and he has no access to the country's sensitive information or policymaking institutions.

He said Dr AQ Khan is not in a position to formulate or dictate a policy. Pakistan is a responsible state and the world is satisfied by measures taken by Pakistan, he added. He said countries engaged in proliferation matters know very well that Pakistan's nuclear command and control structure is quite satisfactory and there is no chance of any takeover from extremists and non-state actors.

Relevant institutions are quite satisfied with measures taken by Pakistan regarding nuclear proliferation, he said and added they are quite satisfied that safeguards and strategy of country's command and control centre is quite satisfactory.

Posted by: Fred || 02/09/2009 00:00 || Comments || Link || E-Mail|| [336068 views] Top|| File under: Govt of Pakistan
Iraq
Iraq parliament fails to elect new speaker
BAGHDAD - Iraq's parliament remained deadlocked on the election of a new speaker on Sunday, just two days after US Vice President Joe Biden said Iraq needed to push ahead with political reform. The failure is a blow to the fledgling democracy which without a speaker cannot debate or approve a new budget and oil laws deemed crucial to the reconstruction of the country.

There are five candidates vying for the post, but rival Sunni politicians cannot agree on who should get the job. "A group of parties left the hall today and there were not enough MPs to choose a new speaker," said Jamal al-Butikh, chief of the National Iraqi List, the parliamentary group headed by former prime minister Iyad Allawi.

Outspoken Mahmud Mashhadani quit as speaker on December 23, triggering political wrangling over a replacement. He resigned after Kurdish and Shiite MPs clamoured for him to go because he had described some lawmakers as "sons of dogs" in fierce debates about the Iraqi journalist who threw his shoes at former US president George W. Bush.

Butikh said MPs would reconvene on Monday to try and break the impasse.

Under Iraq's complex political rules, Sunni Arabs have the right to nominate the speaker but bitter infighting in the largest Sunnni Arab bloc, the National Concord Front, has seen them unable to agree on the best candidate.
Posted by: Steve White || 02/09/2009 00:00 || Comments || Link || E-Mail|| [336074 views] Top|| File under:
Israel-Palestine-Jordan
hamas support down to 25% in Gaza
According to the findings of a new poll conducted in Gaza by the Palestinian Center for Public Opinion,
the PCPO has been in operation for many years, they do their best to report straight although there are enormous problems with sampling in this area
support in the ruling Hamas government has drastically gone down following the Israel Defense Forces offensive in the coastal strip.

Only 28% of the Palestinians now say they support Hamas, compared to 51% who voiced their support for Hamas in November 2008.

Palestinian President Mahmoud Abbas' moderate Fatah party has seen a rise in favorability rate, with 42% of the Palestinians in Gaza now supporting Fatah, compared to 31% in November.

Despite the findings of the poll, more than half of those questioned said they hold Israel responsible for the recent escalation in Gaza.


mhw: please note the formatting change: no space after your comment and no brackets. AoS.
Posted by: mhw || 02/09/2009 15:19 || Comments || Link || E-Mail|| [336097 views] Top|| File under:
Meshaal's 'victory' tour seeks to strengthen ties
Exiled Hamas leader Khaled Meshaal returned to Damascus Saturday after visiting Khartoum, the last leg of his Hamas "victory tour" across the Middle East aimed at shoring up political and diplomatic ties between Hamas and regional powers in the aftermath of Israel's offensive on Gaza.

Meshaal was in Khartoum to meet with senior Sudanese officials, following visits to the Doha Summit in Qatar and Tehran last week, as part of a push to reinforce regional support for Hamas after the Israeli offensive, which Hamas said resulted in diplomatic gains for the group.

Sudan hosts Meshaal
"Meshaal is trying to get hosted by major capitals in the region. He knows he cannot be hosted in Cairo or other 'moderate' countries in the region," Imad Gad, political analyst and editor of Mukhtarat Israeliya told AlArabiya.net.

Analysts see Meshaal's tour as an attempt to find a new mediator for the Palestinian cause instead of Egypt, which represented Hamas diplomatically and politically in negotiations with Israel. "Sudan is backing Hamas more than Fatah, so the Sudanese regime is receiving Meshaal who is trying to visit an Arab capital other than Cairo, since Egypt cannot receive him," said Gad.

"Meshaal and his political bureau are trying to find an alternative mediator other than Egypt," he explained , adding that the Hamas leadership in the Gaza Strip often disagrees with Meshaal's political bureau in Damascus

"The leadership of Hamas in the Gaza Strip wants to cooperate with Egyptian mediation to reach to a ceasefire. At the same time, however, the political bureau in Damascus is trying to find another mediator."

His visit was a follow up to the Qatari summit held in Doha, whose diplomatic aims have signaled regional tensions between Egypt and Saudi Arabia on the one hand and Syria, Sudan and Qatar on the other.
Posted by: Fred || 02/09/2009 00:00 || Comments || Link || E-Mail|| [336066 views] Top|| File under: Hamas
Hamas wants PLO structure, not platform: official
Hamas wants to maintain the organizational structure of the Palestinian Liberation Organization (PLO) but not its platform, following the removal of 28 articles from its charter, the group's senior leader said Sunday as the Israeli military said a rocket fired from Gaza landed in southern Israel.

Mahmoud al-Zahar spoke following negotiations in the Egyptian capital of Cairo, which have grown increasingly intense and complex. Egypt's proposal to stabilize post-war Gaza calls for an extended truce between Israel and Hamas, a prisoner exchange and the initial opening of at least two of the enclave's border crossings, diplomats said.

Under the proposal, Israel would halt attacks in the Gaza Strip and Hamas would stop cross-border rocket fire for up to 18 months. That would take the place of a shaky Jan. 18 truce that ended Israel's 22-day assault in which more than 1,300 Palestinians and fourteen Israelis were killed.

The rocket fired from the Hamas-run enclave Sunday damaged two cars and set one on fire but caused no injuries or casualties, a military spokesperson said.

Israel continued its air strikes on the strip as witnesses said they heard several explosions in the north of the strip.


Posted by: Fred || 02/09/2009 00:00 || Comments || Link || E-Mail|| [336071 views] Top|| File under: Hamas
Tens of thousands of Gazans in tents
Local Palestinian volunteers erect hundreds of canvas tents for the tens of thousands of new Gazan refugees of the 23-day Israeli onslaught. The tents were provided recently by the Palestinian Red Crescent Society and the UN refugee agency (UNRWA), The Daily Star reported on Sunday, and added that in recent days the Hamas government has partnered with international aid groups and local charities to set up hundreds of tents in the most devastated areas.


The heart [burp!] bleeds.

Many of the tents have been erected in Camp Dignity, which containing around 700 tents to house 30,000 who lost their homes. The camp is just a few kilometers away from the well-known Jabaliya camp, which was established in 1948 for some 35,000 refugees who were provided tents until the UNRWA could build permanent housing.

For Gazan refugees, living in tents stirs memories of the tragedy that began 60 years ago, when the 1948 Israeli war on Palestinians forced thousands into refugee camps.

More than two-thirds of Gaza's 1.5 million residents are UN-registered refugees descended from the hundreds of thousands of Palestinians who were expelled from what is now claimed as Israel in the 1948 war.

The devastating 23-day Israeli onslaught last month has left homes of some 30,000 Palestinians destroyed, again igniting the memories of the 1948 expulsions.

Israel's war on Gaza killed more than 1,330 people, including over 400 children. 5,450 Gazans were wounded.
Posted by: Fred || 02/09/2009 00:00 || Comments || Link || E-Mail|| [336068 views] Top|| File under: Hamas
Netanyahu: 'No return of Golan Heights to Syria'
Benjamin Netanyahu vows to continue the occupation of Syria's Golan Heights if his party wins Israel's parliamentary elections.


Syria had the chance to talk it back from Olmert and didn't take it.
Netanyahu the leader of the Likud party and the front-runner in polls ahead of Israel's Tuesday parliament elections, affirmed Sunday that if his party wins the elections, the strategic Golan Heights, captured from Syria in the 1967 war, 'will not be returned' under any conditions.

The United Nations has demanded Israel withdraw from the occupied territory and hand it over to Syria. Damascus is also demanding the return of the strategic Heights as a prerequisite for peace in the Middle East.

But Netanyahu, the former Israeli prime minister, has very emphatically said: "The Golan will never again be divided, the Golan will never fall again, the Golan will remain in our hands."

Netanyahu and his party consider the strategic value of the plateau as more important than a peace treaty. On Sunday, the 59-year-old former Israeli prime minister traveled to the Golan Heights, as a campaign stop, to emphasize his policies and the differences he has with other candidates with the sole aim to toughen his right-wing credentials.

The government of outgoing Prime Minister Ehud Olmert had engaged in indirect talks mediated by Turkey over the return of the territory as part of a peace deal with Damascus.

Meanwhile, the announced policies of Netanyahu are contradicting with that of Washington. It seems he could be setting up a confrontation with the Obama administration if he becomes Israel's leader.

Netanyahu opposes talks on a peace treaty with the Palestinians and favors allowing Israeli settlements in the West Bank to expand, two points that are likely to clash with Washington's policy.
Posted by: Fred || 02/09/2009 00:00 || Comments || Link || E-Mail|| [336067 views] Top|| File under: Govt of Syria
Egypt sources: Hamas agrees to link Shalit deal to opening of Gaza border
Hamas has acceded over the past few days to the Israeli demand to link the opening of the border crossings to the release of kidnapped Israel Defense Forces soldier Gilad Shalit, Egyptian sources told Haaretz on Sunday.

This allows progress toward a cease-fire, by creating a connection between the opening of all crossings by Israel, completion of a prisoner swap and Shalit's release.

Egyptian sources told Haaretz cautiously that they were "very optimistic" about making progress toward a deal in the near future. However, they said it could not be known when there would be a breakthrough.

According to the plan Egypt is promoting, Israel would open the crossings, albeit not totally, when a cease-fire is reached. The crossings would operate at 80-percent capacity, which would allow a large quantity of merchandise to pass into the Gaza Strip, as Hamas is demanding.

However, Israel still insists on the right to prevent certain materials from entering the Strip - including cement, iron and other items. Hamas is believed to want just these materials to come in, to begin rebuilding the thousands of homes destroyed by the Israel Defense Forces during Operation Cast Lead.

Posted by: Fred || 02/09/2009 00:00 || Comments || Link || E-Mail|| [336070 views] Top|| File under: Hamas
Hamas: Fatah strongman Dahlan collaborated with Israel ahead of Gaza op
A senior Hamas official has accused Fatah strongman Mahmoud Dahlan of collaborating with Israel to carry out Operation Cast Lead, the 22-day offensive in the Gaza Strip.

The official, identified only as a Hamas leader, told Time magazine that Dahlan - Abbas' former national security adviser - helped Israel ahead of the operation in order to weaken the resistance of the Islamist movement, which seized control of the Gaza Strip in 2007.

According to the report, Dahlan went to the Egyptian town of El Arish before the operation actually began and dispatched Fatah members into Gaza to help the Israel Defense Forces hunt down Hamas fighters.

The Hamas officials reportedly accuse a number of other Fatah activists, aside from Dahlan, for collaborating with the intention of killing off Muslims and bringing their own movement back to power in the Gaza Strip.

Tensions between the rival factions have flared again amid Israel's operation in Gaza.

According to a Fatah source, Hamas operatives have thus far killed at least 10 Fatah members and wounded hundreds, fearing that Fatah might try to undermine Hamas' rule in the territory. Dozens of suspected collaborators were also arrested, both during and after the offensive.


Posted by: Fred || 02/09/2009 00:00 || Comments || Link || E-Mail|| [336071 views] Top|| File under: Hamas
Rights group: Investigate man's death in Hamas detention
A Palestinian rights group demanded on Sunday an investigation into the death of a man who appeared to have been tortured by security officials loyal to Hamas.

In the West Bank, security officials said a Hamas loyalist committed suicide in a lockup in the northern town of Jenin on Sunday.

Since Hamas seized power of Gaza in 2007, both groups have used detentions and beatings to intimidate opponents and cement their rule.

Three people have died in Hamas lockups since the Islamist group seized power of Gaza and four have died in Palestinian Authority detention during the same period, according to human rights groups.

The Gaza-based Palestinian Center for Human Rights said on Sunday that Hamas security officials took Jamil Shakoura, 51, into detention in late January, where he was blindfolded, handcuffed and taken to a detention center. There, the group said, he was beaten and forced to change his testimony. It was not immediately clear what kind of case security services were investigating.

The group said that several days later, he died in a Gaza hospital from blows to his head. The man was not believed to be affiliated with a political group.
Posted by: Fred || 02/09/2009 00:00 || Comments || Link || E-Mail|| [336071 views] Top|| File under: Hamas
Syria open to new talks with Israel after election
Syria may resume peace talks with Israel if the Jewish state elects a leader next week willing to reach a comprehensive peace deal, Foreign Minister Walid al-Moallem said on Monday.

The ferocity of Israel's three-week invasion of Gaza, however, turned popular sentiment in the Middle East against compromise with Israel and the priority now was to help the Palestinians deal with the invasion's aftermath, Moallem said.

Syria formally broke off indirect talks with Israel, which were being mediated by Turkey, during the Israeli attack on Gaza. The talks had already been put on hold following the resignation of Israeli Prime Minister Ehud Olmert in September. "If Israel proves after its elections that whoever comes to power has the will for a just and comprehensive peace through executing United Nations Security Council resolutions, then that would warrant another assessment," Moallem said after meeting Irish Foreign Minister Micheal Martin. "The people of our region no longer embrace the peace process. Their primary concern is lessening the suffering of our people in Gaza, lifting the siege and rebuilding Gaza through solidifying the ceasefire."

Israel is due to hold parliamentary elections on Feb. 10.
Posted by: Fred || 02/09/2009 00:00 || Comments || Link || E-Mail|| [336066 views] Top|| File under: Govt of Syria
Southeast Asia
Bounty hunters join search for Abu Sayyaf terrorists
Bounty hunters have joined armed civilians in tracking down Abu Sayyaf terrorists who holding three kidnapped Red Cross workers in Sulu province in the southern Philippines, a security official said Monday. Officials said hundreds of civilians have armed themselves and have joined police and military in sealing off a huge area in the hinterlands of Indanan town where the Abu Sayyaf is keeping Swiss national Andreas Notter, Italian Eugenio Vagni and Filipino Mary Jean Lacaba.

The trio was kidnapped January 15 after inspecting water and sanitation projects at a prison in the town of Patikul. Many of the armed civilians are attracted with the huge bounties on the heads of Abu Sayyaf leaders Albader Parad and Abu Pula whose real name is Umbra Jumdail, and their followers, according to the official, who asked not to be named because he was not authorized to speak to reporters.

The United States has offered as much as US $5 million for known Abu Sayyaf leaders under the Rewards for Justice System. Manila also set aside P100 million rewards for the capture of Abu Sayyaf terrorists and their leaders – dead or alive. Many residents in Sulu were unaware of the huge bounties being offered by Washington and Manila on known Abu Sayyaf commanders, despite the killings of several of its top leaders the past years.

Sixteen of Sulu's 19 mayors also signed a manifesto with Governor Sakur Tan giving their support to resolve the kidnapping crisis and at the same time condemning the Abu Sayyaf atrocities. Muslim religious and business groups also condemned the kidnapping of the three aid workers and other abductions in Basilan and Zamboanga City. Called the Sabiel Al-Muhtadeen Foundation, the group said "these are acts against humanity and against the teachings of Islam because Islam teaches peace, harmony and sobriety for all human beings at all time."
Posted by: ryuge || 02/09/2009 05:51 || Comments || Link || E-Mail|| [336085 views] Top|| File under: Abu Sayyaf
Syria-Lebanon-Iran
Iran ready to talk to US 'without pre-conditions'
Iranian Parliament Speaker Ali Larijani, in an interview released on Sunday, said Tehran is ready to talk to Washington "without pre-conditions" but is waiting for a "concrete" offer from the new US administration.


Define "precondition."


"The dispute over the nuclear issue is not an unsolvable problem if we stop being entrenched in our positions," Larijani told the daily Suddeutsche Zeitung. "We are ready to talk without pre-conditions. But for that, we need a real starting point," the former nuclear negotiator said in the interview to be published on Monday."If the Americans are really willing to resolve the problems, then they must present their concept," he said.
Posted by: Fred || 02/09/2009 00:00 || Comments || Link || E-Mail|| [336082 views] Top|| File under: Govt of Iran
Who's in the News
58
[untagged]
11
Hamas
4
TTP
4
Taliban
3
Govt of Iran
3
Govt of Pakistan
2
Govt of Syria
2
al-Qaeda in North Africa
2
Thai Insurgency
1
al-Qaeda in Pakistan
1
Iraqi Insurgency
1
Muslim Brotherhood
1
Abu Sayyaf
Bookmark
E-Mail Me
The Classics
The O Club
Rantburg Store
The Bloids
The Never-ending Story
Thugburg
Gulf War I
The Way We Were
Bio
Merry-Go-Blog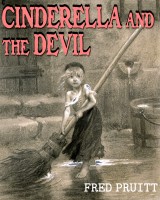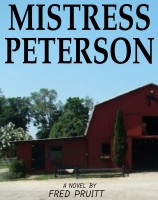 On Sale now!


A multi-volume chronology and reference guide set detailing three years of the Mexican Drug War between 2010 and 2012.

Rantburg.com and borderlandbeat.com correspondent and author Chris Covert presents his first non-fiction work detailing the drug and gang related violence in Mexico.

Chris gives us Mexican press dispatches of drug and gang war violence over three years, presented in a multi volume set intended to chronicle the death, violence and mayhem which has dominated Mexico for six years.
Click here for more information


Meet the Mods
In no particular order...


Steve White
Seafarious
tu3031
badanov
sherry
ryuge
GolfBravoUSMC
Bright Pebbles
trailing wife
Gloria
Fred
Besoeker
Glenmore
Frank G
3dc
Skidmark



Better than the average link...



Rantburg was assembled from recycled algorithms in the United States of America. No trees were destroyed in the production of this weblog. We did hurt some, though. Sorry.
34.204.181.91

Help keep the Burg running! Paypal: