Mark Steyn: Obama can't walk on water after all
...A president doesn't have to be able to walk on water. But he does have to choose the right crew for the ship, especially if he's planning on spending most of his time at the captain's table schmoozing the celebrity guests with a lot of deep thoughts about "hope" and "change." Far worse than his cabinet picks was President Obama's decision to make the "stimulus" racket the all-but-sole priority of his first month, and then outsource the project to Nancy Pelosi, Barney Frank, and Harry Reid. Appearing on The Rush Limbaugh Show last week, I got a little muddled over two adjoining newspaper clippings—one on the stimulus, the other on those octuplets in California—and for a brief moment the two stories converged. Everyone's hammering that mom—she's divorced, unemployed, living in a small house with parents who have a million bucks' worth of debt, and she's already got six kids. So she has in vitro fertilization to have eight more. But isn't that exactly what the Feds have done? Last fall, they gave birth to an $850 billion bailout they couldn't afford and didn't have enough time to keep an eye on, and now four months later they're going to do it all over again, but this time they want trillionuplets. Barney and Nancy represent the in vitro fertilization of the federal budget. And it's the taxpayers who'll get stuck with the diapers....

Go read it all
Posted by: Mike || 02/09/2009 09:36 || Comments || Link || E-Mail|| [10793 views] Top|| File under:
Prof. Althouse: "Get up to speed, people!"
How long does it take people to get something through their skulls? The Prez is black. I've been used to it since months before it happened. (And it seemed normal to me back when he was a long shot.) Are people really still going around dumbfounded, marveling that this — this! — happened in America? What is wrong with you? Get up to speed, people.

And yes, I'm very interested in the first big press conference. But that's because the country seems to be going to hell, and I want to see some competence and accountability. If Obama's people think they are "staging" some feel-good diversity show — it's "the first African American president ... talking on television"! — they must be crazy.
Posted by: Mike || 02/09/2009 08:48 || Comments || Link || E-Mail|| [10796 views] Top|| File under:
Obama's 'Extreme Team' On Energy
One of them wanted to see Americans paying $8 a gallon for gasoline. Another tried to block access to domestic oil reserves that could one day exceed those in Saudi Arabia. Another thinks global warming is a dire crisis justifying a massive crackdown on energy -- decades after saying the same thing about global cooling. Yet another had a position in the one of the world's top socialist organizations.

Meet the Obama administration's energy team.

Forget everything you've heard about the president's moderate picks on the economy, national security and other issues. When it comes to energy policy and related environmental concerns, this group is off-the-charts extreme. Too bad the issue will be a critical one over the next few years.

Consider Obama's choice for energy secretary, Nobel prize-winning physicist Steven Chu. "Somehow we have to figure out how to boost the price of gasoline to the levels in Europe," The Wall Street Journal quoted him as saying last September. In most Western European nations, gas taxes alone come to around $4 a gallon and are designed to make the pump price so high that people are forced to drive a lot less. At the time of Chu's comment, the "levels in Europe" were near $8 a gallon.

Chu has also said that electricity prices are "anomalously low," though he neglected to indicate how much higher he wants them to go. Instead of a secretary of energy, it sounds like America is getting its first secretary against energy. Chu backed off such rhetoric after being nominated, but his true feelings seem obvious.

Sen. Ken Salazar (D-Colo.) is Obama's choice to head the Department of the Interior, the agency that handles energy leasing on federal lands and most offshore areas. As a senator, Salazar has opposed much of this leasing, based on overblown environmental fears. It looks like "drill, baby, drill" isn't going to survive to adulthood.

In addition to opposing domestic drilling for conventional oil, Salazar was also responsible for legislation blocking the development of oil shale. America has vast amounts of this oil-containing rock, mostly beneath federal lands in Colorado, Utah and Wyoming. The process of efficiently extracting this oil is still being improved; oil shale is a long-term project with uncertain prospects at this time. But if successful, it could provide literally hundreds of billions of barrels, exceeding the reserves in Saudi Arabia and providing enough oil to supply the United States for many decades.

As secretary of the interior, Salazar will have even more chances to stop cold any progress on oil shale, and with it our best hope for a dramatic increase in domestic oil production.

As with Chu, Obama's choice for science adviser, John Holdren, has impressive academic credentials but some very strange energy and environmental policy views. Even Al Gore can't match Holdren's global warming gloom-and-doom rhetoric, including the claim that it could kill as many as 1 billion people by 2020. Holdren's a veteran at making such alarming predictions, but back in the 1970s he worried more about whether man would survive the "threat of making the planet too cold."

But whether it's warming or cooling, Holdren has consistently advocated the same heavy-handed crackdowns on the economy and energy use, including the need for a "massive campaign ... to de-develop the United States." Good thing he's not in charge of the stimulus package.

Rob Bradley, chairman of the Institute for Energy Research, has compiled an amazing list of Holdren's favorite policy prescriptions, including the "limitation of material consumption," "redistribution of the wealth," and even "movement toward some kind of world government."

Apparently, Holdren isn't alone on the world government stuff. In the position of the president's top assistant on energy and climate policy is former Environmental Protection Agency administrator Carol Browner, whose picture and biography were, until quite recently, on the Web site of Socialist International. She was listed as a member of its Commission For a Sustainable World Society. The old joke that environmental activists are like watermelons -- green on the outside but red on the inside -- isn't so funny anymore.

She's not quite as opinionated as Holdren, but Browner does have a long record of placing environmental concerns, real or exaggerated, well above affordable energy and economic growth. Conspicuously absent from the incoming energy policy team is any real understanding that high energy prices are a bad thing that hurts the American people. Instead of a pro-energy team, Obama has assembled an extreme green team.
Posted by: GolfBravoUSMC || 02/09/2009 03:33 || Comments || Link || E-Mail|| [10796 views] Top|| File under:
Stumbling out the gate: Barack Obama flubs his first big test
by Michael Goodwin

The first days of President Barack Obama have not been easy ones.

It's not easy to waste a mandate and a honeymoon at the same time, but President Obama seems determined to try. You know he's off to a lousy start when his most favorable reviews came after he said, "I screwed up."

Did he ever, and not just once. If he keeps going this way, America will be saying, "We screwed up."

He's our President, it's a horribly dangerous time at home and abroad and we desperately need him to succeed. But he can't be successful unless he builds a broad swath of public trust in his leadership. So far, he's going backward.

It's very early, but it's worrisome that Obama has stumbled almost since he took the oath. His inauguration speech was uninspired and next to nothing has gone right for him. Already he looks like he needs a vacation.

The historic young President with the political wind at his back has quickly turned testy toward those who disagree with him. Despite promises to the contrary, he's been so rigid that the defeated Republicans are relevant again.

Obama's fumbled rollout is surprising, given a smooth and skillful transition. He appointed key players early, talked repeatedly of being ready "to hit the ground running" and was eager to get off to a fast start.

Maybe too fast. His vetting of top aides was shockingly sloppy, and he has been concerned primarily with the speed of the stimulus bill, not its contents. The failed vetting produced a string of embarrassments over tax dodgers and influence peddlers, and his embrace of the flawed stimulus has put him on the wrong side of the American public, with only about 1 in 3 voters with him.

Even more surprising, his famously cool temperament is AWOL. He has been visibly frustrated at what he calls needless delay, despite a rapid timetable given the whopping price tag of the stimulus legislation and the uncertainty of its impact.

He should genuinely welcome those who want to make the bill better. After all, there's never been much doubt he would get a huge package passed, so he doesn't need to make enemies over it. The only real question is whether it will succeed.

But unable to get his way quickly, he pulled rank with a snippy, "I won." When the Senate insisted on debate, he turned to harsh attacks and campaign-style rhetoric. Some insiders already are grumbling about disarray and arrogance.

So much for a change in Washington.

What happened to the gracious uniter, the man who held a dinner to honor opponent John McCain and embraced the concept of a team of rivals? That seems like ancient history as he and McCain now are sniping at each other.

It's also disappointing that, instead of appealing to our hopes, Obama has resorted to fear-mongering, a tactic he often accused former President George Bush of using. Our new President sounds like the old one, warning that failing to do what he wants would be a "catastrophe," a word he used twice in one day.

The real catastrophe would be to borrow a trillion dollars for no lasting result except the liberal pet projects that have turned the bill into a porkfest.

A friend, in a clever reference to JFK's first big mistake, calls it Bambi's Bay of Pork. Obama's touting the bill marks him as careless with taxpayer dollars, and it's a reputation he will not find easy to shake, especially if the legislation fails to boost the economy and add jobs.

Nor will it be easy to persuade anyone he is nonideological after his turn to hard partisanship on just his 16th day in office. In a political hot-house atmosphere, he called House Speaker Nancy Pelosi "our rock" and "an extraordinary leader," oblivious to her 18% approval rating. He claimed the stimulus she produced reflected "discipline," meaning he's either cynical or didn't bother to read the turkey before embracing it.

He accused critics of pushing "tired arguments and worn ideas," but there is nothing more tired than Washington's wasteful spending. He wants to "name and shame" corporate fat cats who abuse taxpayer bailouts, but cheers his Dem mates for an outrageous tab that knows no precedent in our nation's history.

Who is this guy? Where is the Barack Obama who charmed the country and challenged it to greatness?

That's the guy we elected. That's the President we need.
Posted by: Steve White || 02/09/2009 00:00 || Comments || Link || E-Mail|| [10795 views] Top|| File under:
Israel-Palestine-Jordan
UNRWA: Lords of Misery
Saw this posted somewhere the other day and thought it was interesting insight into UNRA...
Posted by: CrazyFool || 02/09/2009 08:33 || Comments || Link || E-Mail|| [10793 views] Top|| File under:
Home Front Economy
U.S. Taxpayers Risk $9.7 Trillion on Bailout Programs
The stimulus package the U.S. Congress is completing would raise the government's commitment to solving the financial crisis to $9.7 trillion, enough to pay off more than 90 percent of the nation's home mortgages.

The Federal Reserve, Treasury Department and Federal Deposit Insurance Corporation have lent or spent almost $3 trillion over the past two years and pledged up to $5.7 trillion more. The Senate is to vote this week on an economic-stimulus measure of at least $780 billion. It would need to be reconciled with an $819 billion plan the House approved last month.

Only the stimulus bill to be approved this week, the $700 billion Troubled Asset Relief Program passed four months ago and $168 billion in tax cuts and rebates enacted in 2008 have been voted on by lawmakers. The remaining $8 trillion is in lending programs and guarantees, almost all under the Fed and FDIC. Recipients' names have not been disclosed.

"We've seen money go out the back door of this government unlike any time in the history of our country," Senator Byron Dorgan, a North Dakota Democrat, said on the Senate floor Feb. 3. "Nobody knows what went out of the Federal Reserve Board, to whom and for what purpose. How much from the FDIC? How much from TARP? When? Why?"

Financial Rescue

The pledges, amounting to almost two-thirds of the value of everything produced in the U.S. last year, are intended to rescue the financial system after the credit markets seized up about 18 months ago. The promises are composed of about $1 trillion in stimulus packages, around $3 trillion in lending and spending and $5.7 trillion in agreements to provide aid. The total already tapped has decreased about 1 percent since November, mostly because foreign central banks are using fewer dollars in currency-exchange agreements called swaps.

Federal Reserve lending to banks peaked at a record $2.3 trillion in December, dropping to $1.83 trillion by last week. The Fed balance sheet is still more than double the $880 billion it was in the week before Sept. 17 when it agreed to accept lower-quality collateral.

The worst financial crisis in two generations has erased $14.5 trillion, or 33 percent, of the value of the world's companies since Sept. 15; brought down Bear Stearns Cos. and Lehman Brothers Holdings Inc.; and led to the takeover of Merrill Lynch & Co. by Bank of America Corp.

The $9.7 trillion in pledges would be enough to send a $1,430 check to every man, woman and child alive in the world. It's 13 times what the U.S. has spent so far on wars in Iraq and Afghanistan, according to Congressional Budget Office data, and is almost enough to pay off every home mortgage loan in the U.S., calculated at $10.5 trillion by the Federal Reserve.

'All the Stops'

"The Fed, Treasury and FDIC are pulling out all the stops to stop any widespread systemic damage to the economy," said Dana Johnson, chief economist for Comerica Inc. in Dallas and a former senior economist at the central bank. "The federal government is on the hook for an awful lot of money but I think it's needed to help the financial system recover."

Bloomberg News tabulated data from the Fed, Treasury and FDIC and interviewed regulators, economists and academic researchers to gauge the full extent of the government's rescue effort.

Commitments may expand again soon. Treasury Secretary Timothy Geithner postponed until tomorrow an announcement that may invite private investment as a way to clear toxic debt from bank balance sheets. Measures that have been settled include a new round of injections of taxpayer funds into banks, targeted at those identified by regulators as most in need of additional capital, people briefed on the matter said.

Program Delay

The government is already backing $301 billion of Citigroup Inc. securities and another $118 billion from Bank of America. The government hasn't yet paid out on any of the guarantees.

The Fed said Friday that it is delaying the start a $200 billion program called the Term Asset-Backed Securities Loan Facility, or TALF, to revive the market for securities based on consumer loans such as credit-card, auto and student borrowings.

Most of the spending programs are run out of the Federal Reserve Bank of New York, where Geithner served as president. He was sworn in as Treasury secretary on Jan. 26.

When Congress approved the TARP on Oct. 3, Fed Chairman Ben S. Bernanke and then Treasury Secretary Henry Paulson acknowledged the need for transparency and oversight. The Federal Reserve so far is refusing to disclose loan recipients or reveal the collateral they are taking in return. Collateral is an asset pledged by a borrower in the event a loan payment isn't made.

Fed Sued

Bloomberg requested details of Fed lending under the Freedom of Information Act and filed a federal lawsuit against the central bank Nov. 7 seeking to force disclosure of borrower banks and their collateral. Arguments in the suit may be heard as soon as this month, according to the court docket. Bloomberg asked the Treasury in an FOIA request Jan. 28 for a detailed list of the securities it planned to guarantee for Citigroup and Bank of America. Bloomberg hasn't received a response to the request.

The Bloomberg lawsuit is Bloomberg LP v. Board of Governors of the Federal Reserve System, 08-CV-9595, U.S. District Court, Southern District of New York (Manhattan).
Posted by: tipper || 02/09/2009 14:18 || Comments || Link || E-Mail|| [10793 views] Top|| File under:
Back on Uncle Sam's Plantation
Six years ago I wrote a book called "Uncle Sam's Plantation." I wrote the book to tell my own story of what I saw living inside the welfare state and my own transformation out of it.

I said in that book that indeed there are two Americas. A poor America on socialism and a wealthy America on capitalism.

I talked about government programs like Temporary Assistance for Needy Families (TANF), Job Opportunities and Basic Skills Training (JOBS), Emergency Assistance to Needy Families with Children (EANF), Section 8 Housing, and Food Stamps.

A vast sea of perhaps well intentioned government programs, all initially set into motion in the 1960's, that were going to lift the nation's poor out of poverty.

A benevolent Uncle Sam welcomed mostly poor black Americans onto the government plantation. Those who accepted the invitation switched mindsets from "How do I take care of myself?" to "What do I have to do to stay on the plantation?"

Instead of solving economic problems, government welfare socialism created monstrous moral and spiritual problems. The kind of problems that are inevitable when individuals turn responsibility for their lives over to others.

The legacy of American socialism is our blighted inner cities, dysfunctional inner city schools, and broken black families.

Through God's grace, I found my way out. It was then that I understood what freedom meant and how great this country is.

I had the privilege of working on welfare reform in 1996, passed by a Republican congress and signed into law by a Democrat president. A few years after enactment, welfare roles were down fifty percent.

I thought we were on the road to moving socialism out of our poor black communities and replacing it with wealth producing American capitalism.

But, incredibly, we are going in the opposite direction.

Instead of poor America on socialism becoming more like rich American on capitalism, rich America on capitalism is becoming like poor America on socialism.

Uncle Sam has welcomed our banks onto the plantation and they have said, "Thank you, Suh."

Now, instead of thinking about what creative things need to be done to serve customers, they are thinking about what they have to tell Massah in order to get their cash.

There is some kind of irony that this is all happening under our first black president on the 200th anniversary of the birthday of Abraham Lincoln.

Worse, socialism seems to be the element of our new young president. And maybe even more troubling, our corporate executives seem happy to move onto the plantation.

In an op-ed on the opinion page of the Washington Post, Mr. Obama is clear that the goal of his trillion dollar spending plan is much more than short term economic stimulus.

"This plan is more than a prescription for short-term spending-it's a strategy for America's long-term growth and opportunity in areas such as renewable energy, health care, and education."

Perhaps more incredibly, Obama seems to think that government taking over an economy is a new idea. Or that massive growth in government can take place "with unprecedented transparency and accountability."

Yes, sir, we heard it from Jimmy Carter when he created the Department of Energy, the Synfuels Corporation, and the Department of Education.

Or how about the Economic Opportunity Act of 1964 -- The War on Poverty -- which President Johnson said "...does not merely expand old programs or improve what is already being done. It charts a new course. It strikes at the causes, not just the consequences of poverty."

Trillions of dollars later, black poverty is the same. But black families are not, with triple the incidence of single parent homes and out of wedlock births.

It's not complicated. Americans can accept Barack Obama's invitation to move onto the plantation. Or they can choose personal responsibility and freedom.

Does anyone really need to think about what the choice should be?
Posted by: Beavis || 02/09/2009 07:24 || Comments || Link || E-Mail|| [10793 views] Top|| File under:
Who's in the News
58
[untagged]
11
Hamas
4
Taliban
4
TTP
3
Govt of Pakistan
3
Govt of Iran
2
Thai Insurgency
2
al-Qaeda in North Africa
2
Govt of Syria
1
Muslim Brotherhood
1
Iraqi Insurgency
1
al-Qaeda in Pakistan
1
Abu Sayyaf
Bookmark
E-Mail Me
The Classics
The O Club
Rantburg Store
The Bloids
The Never-ending Story
Thugburg
Gulf War I
The Way We Were
Bio
Merry-Go-Blog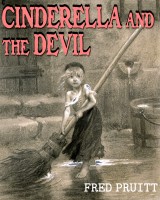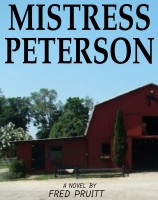 On Sale now!


A multi-volume chronology and reference guide set detailing three years of the Mexican Drug War between 2010 and 2012.

Rantburg.com and borderlandbeat.com correspondent and author Chris Covert presents his first non-fiction work detailing the drug and gang related violence in Mexico.

Chris gives us Mexican press dispatches of drug and gang war violence over three years, presented in a multi volume set intended to chronicle the death, violence and mayhem which has dominated Mexico for six years.
Click here for more information


Meet the Mods
In no particular order...


Steve White
Seafarious
tu3031
badanov
sherry
ryuge
GolfBravoUSMC
Bright Pebbles
trailing wife
Gloria
Fred
Besoeker
Glenmore
Frank G
3dc
Skidmark



Better than the average link...



Rantburg was assembled from recycled algorithms in the United States of America. No trees were destroyed in the production of this weblog. We did hurt some, though. Sorry.
3.225.221.130

Help keep the Burg running! Paypal: