Africa Subsaharan
Madagascar protests 'to continue'
A key opposition leader in Madagascar has called for more protests against the president, a day after security forces killed 28 of his supporters. Andry Rajoelina, who was dismissed last week from his post as mayor of the capital, Antananarivo, spoke as he visited injured supporters in hospital.

He is locked in a power struggle with President Marc Ravalomanana, who he says should step down. There have been repeated protests against the firing of the ex-mayor. Demonstrators had been marching towards President Ravalomanana's compound on Saturday when police opened fire, killing 28 and injuring more than 200.

Earlier, during a rally attended by 20,000 people, the former mayor's supporters had declared him head of a "transition higher authority".

Mr Rajoelina, a 34-year-old former DJ, has successfully tapped into widespread frustration with the government. "I tell the people that their lives, their blood was lost," he said on Sunday. "(But) we cannot stop. The struggle continues,"

"The people need change," he said. "What is Ravalomanana's answer? Shots."

There was an uneasy calm on the streets of the capital Sunday as heavily armed security forces patrolled, correspondents said. Prime Minister Charles Rabemananjara announced that a night-time curfew already in force in the capital would be extended for a week, AFP news agency reported.

The sacked mayor accuses President Marc Ravalomanana of misspending public money and being a dictator. President Ravalomanana, 59 and also a former mayor of Antananarivo, has blamed the opposition leader for the violence and called for a return to calm.

Dozens of people were killed in unrest in January after anti-government protests turned into rioting and looting.

Madagascar, the world's fourth-largest island, has become a destination for tourists as well as foreign companies, searching for oil, gold, cobalt, nickel and uranium.
Posted by: Steve White || 02/09/2009 00:00 || Comments || Link || E-Mail|| [6462 views] Top|| File under:
Britain
British Army says goodbye to bully beef
Bully beef, the cornerstone of the Army for more than a century, is to be replaced by mushroom pasta and halal dishes.

A new varied menu which will to be given to troops in Afghanistan will do away with corned beef hash in favour of dishes designed for the boiling temperatures of Helmand and a more multi-cultural military. While some hardened veterans may shed a tear at the passing of their beloved bully beef (apparently out-voted by their juniors) all will welcome the long overdue decision to throw out chocolate.

Since the 2003 invasion of Iraq troops have been bemused by the decision to continue packing their 24 hour ration packs with bars of chocolate that regularly melted and then exploded inside the pack's cardboard box leaving a sticky mess that coated the other rations. Instead the bland tasting chocolate has been replaced by goodies such as Oreo cookies, chocolate chip cake and energy bars.

In the age old trade-off of rations between different nations' soldiers, British troops will now be able to boast Shrewsbury and Ginger biscuits, muesli and dried fruits when they swap food with American or Danish counterparts in Helmand.

Gone will be the unsavoury-looking pate, "biscuits brown", treacle pudding and powdered soup. They are all victims of a two year trial of Hot Climate Rations that is designed to keep troops eating while in the appetite sapping heat of 122F (50C).


Self-heating units


When 19 Light Brigade deploys to Afghanistan in May it will be taking 300,000 new 24 hour Multi-Climate Rations that will provide them with 4,000 calories.

If the trial is successful then a new ration system with 20 different menus, plus six new ones for vegetarian, Halal, Sikh and Hindu dietary requirements, will place corned beef hash firmly into the history books and museums.


So what did Gunga Din eat when he was with the Brits?


Quentin Davies, the Minister for Defence Equipment and Support, said: "One of the most important requirements is to provide increased variety to troops operating for long periods on rations, which will help reduce menu fatigue. These new menus have been developed to meet the needs of service personnel operating in the extreme climates of Afghanistan and Iraq, providing them with a wider range of nutritionally balanced meals."
Posted by: Alaska Paul || 02/09/2009 16:37 || Comments || Link || E-Mail|| [6468 views] Top|| File under:
Great White North
Canada top court will not hear U.S. refugee case
OTTAWA (Reuters) – The Supreme Court of Canada declined on Thursday to hear activists' claims that Canada should not send refugees back to the United States because it is not a "safe" country for them.


Interesting that the Canadian courts suddenly are showing a little sense ...

Human rights groups had wanted the high court to declare unconstitutional a U.S.-Canadian agreement that allows Canada to turn back asylum seekers at the border who arrived first in the United States. The agreement, signed in the wake of the September 11, 2001, attacks on the United States, was designed to prevent double claims and "asylum shopping", but human rights groups assert that it endangers refugees.


Not clear how but human rights groups will say pretty much anything ...

By refusing to hear the appeal, the Supreme Court let the bilateral agreement stand. As usual, it gave no reasons for its decision.

"This is an unmitigated victory for the rule of law," said a spokesman for Canadian Immigration Minister Jason Kenney. "We believe that through international co-operation with the United States, we can handle refugee claims in an efficient manner, reduce abuse of the system and share the responsibility of providing protection to those in need," said spokesman Alykhan Velshi.

A Canadian Federal Court judge shocked both the Canadian and U.S. governments in November 2007 by ruling that the United States was not a safe country for refugees and by declaring the bilateral agreement unconstitutional. The Federal Court of Appeals overturned that in June, saying Ottawa had done everything it should have done in examining whether the United States was safe for refugees.


In other words, Canada, like the US, has a few nutty federal judges ...

The Canadian Council for Refugees, Amnesty International, the Canadian Council of Churches and a test-case Colombian refugee claimant, "John Doe", had wanted the Supreme Court to reinstate the lower court's decision. The rights advocates say the United States has tougher standards than Canada, for example requiring refugee claims to be made within one year of arrival, and it does not comply with conventions on refugees and torture.

They cite the case of a Honduran man who tried to make a refugee claim in Canada, but was sent back to the United States, which returned him home, where his wife said he was killed.


Why was he a refugee? What was the threat? We have rules. We have reasonable standards. Perhaps he wasn't really a refugee?

"This decision means that refugees will not have their day in court," said Elizabeth McWeeny, president of the Canadian Council for Refugees. "The U.S. is not in fact safe for all refugees, so we deeply regret that the Supreme Court has not taken this opportunity to ensure that Canada provides refugees the protection they need from forced return to persecution," she said.

The Canadian government had argued that it was unrealistic to expect identical laws on both sides of the border and that the United States was no Zimbabwe -- that it offered the same sort of protection as Canada. It had also warned that overturning the agreement could lead to a flood of new refugee claims.


Because we'd ship them all to Canada ...

Washington was not formally a party to the Supreme Court of Canada case but U.S. embassy spokeswoman Stacy White defended the U.S. government's policy. "The United States has a proud record of accepting and protecting refugees, defending human rights, and adhering to our treaty obligations," she said in an e-mailed comment ahead of the Supreme Court decision.


One only needs to look at our population and numbers to see that we're a welcoming society for any legitimate refugee. We can't take everyone so there has to be standards, standards that the human 'rights' groups will always challenge.
Posted by: Steve White || 02/09/2009 00:00 || Comments || Link || E-Mail|| [6465 views] Top|| File under:
Israel-Palestine-Jordan
Netanyahu leads in polls
Israel's leading prime ministerial candidate Benjamin Netanyahu on Sunday vowed to stop rocket fire from Gaza as top candidates battled it out for a record number of undecided voters ahead of the general election in two days' time.

Opinion polls tip Netanyahu, the leader of the of right-wing Likud party, to be Israel's next prime minister, which is seen as likely to hold back the peace process in the Middle East.

Netanyahu's Likud party is expected to get the most seats of any party, between 25 and 27 according to opinion polls, reflecting a rightward shift in a society exhausted by years of violence and limping peace talks.

"Israelis are sick of the peace process, of experiments," said Ze'ev Khanin, a political analyst at Bar-Ilan University near Tel Aviv.

"They want their leaders to stop rocking the boat, they want that everything returns to how it was in the early 90s... before (current president Shimon Peres) and (ex-Prime Minister Yitzhak) Rabin began these experiments."

Posted by: Fred || 02/09/2009 00:00 || Comments || Link || E-Mail|| [6463 views] Top|| File under:
Early voting opens in Israel
Israeli servicemembers have started to their ballots after authorities decided to hold early voting for army and security personnel.
Posted by: Fred || 02/09/2009 00:00 || Comments || Link || E-Mail|| [6462 views] Top|| File under:
After months of silence, Olmert endorses Livni for PM
Prime Minister Ehud Olmert entered the political fray at the eleventh hour ahead of Tuesday's election when he announced at a Maccabiah conference on Sunday night that he hopes Foreign Minister Tzipi Livni will succeed him.

The endorsement came after weeks of speculation, spurred by Livni's associates, that Olmert was secretly working behind the scenes on behalf of Likud chairman Binyamin Netanyahu. "I know all the parties and all the candidates, maybe more than anyone," Olmert said. "I think that the rest of the candidates had a chance and didn't pass the test. Livni is a candidate who can lead Israel to a serious and responsible peace process with security. She showed determination during the war and wisdom in the diplomatic process."

Livni's associates tried to distance themselves from Olmert's announcement and said privately that they were concerned that the support of the unpopular prime minister would do more harm than good.
Posted by: Fred || 02/09/2009 00:00 || Comments || Link || E-Mail|| [6457 views] Top|| File under:
Southeast Asia
Indonesian President Pledges Reforms If Re-Elected
Yet another thing George Bush won't get credit for: nudging Indonesia away from the Islamicist crazies and towards the 21st century. It hasn't been even and there have been problems, but Indonesia is figuring out that collaborating with Islamicist crazies and using the army to thump minorities is a dead-end street.

Indonesian President Susilo Bambang Yudhoyono told a gathering of his Democrat Party on Sunday he would push ahead with reforms if he won a second term in this year's elections. The 59-year-old former general, seen as the most pro-business and pro-reform of Indonesia's presidential candidates, needs to win a strong mandate in order to have the power to overhaul the judiciary, civil service, and police, and deal with the impact of a global economic slowdown.


Hope and change, baby ...

Yudhoyono's Democrat Party, a centrist party which won just 7.5 percent of the votes in 2004, is well ahead of its more established rivals in the run-up to the April 9 parliamentary elections which will determine which parties can field presidential candidates. An opinion poll last month showed 23 percent of those surveyed would vote for the Democrat Party, potentially reducing the need to rely on several other parties in a coalition.

Yudhoyono also has a strong lead over former president Megawati Sukarnoputri, seen as his main rival in the July 8 presidential elections.
Continued on Page 49
Posted by: Steve White || 02/09/2009 00:00 || Comments || Link || E-Mail|| [6464 views] Top|| File under:
Syria-Lebanon-Iran
Ahmadinejad on the defensive: $1 billion in Iran's oil money goes missing
UH-OH.....................


NICOSIA -- The government of Iran has concealed $1 billion in surplus oil revenue according to a finding that challenges the administration of Iranian President Mahmoud Ahmadinejad. The Iranian National Audit Office said more than $1 billion in surplus oil income failed to be deposited in the state treasury.

The assertion, which could open the Iranian government to legal proceedings, concerned the oil revenue in the 2006-07 budget year.

"In the energy section of this report it has been mentioned that $1 billion of extra oil income has not been returned to the country's public treasury," Iranian parliamentary speaker Ali Larijani said. "The National Audit Office should seriously follow up the cases where there have been deviations from the implementation of the law or non-implementation of the law."

Larijani has called for an investigation into the findings of the audit.

Iranian President Mahmoud Ahmadinejad, running for reelection in June 2009, has denied that his government misappropriated funds.
Posted by: Uncle Phester || 02/09/2009 21:09 || Comments || Link || E-Mail|| [6488 views] Top|| File under: Govt of Iran
Khatami to bid for Iran's presidency
Reformist ex-president Mohammad Khatami, who oversaw a thaw in ties with the West when in office from 1997 to 2005, on Sunday declared his intention to stand in Iran's upcoming presidential elections in a challenge that could see the ouster of the incumbent hardline government.


How many times is he gonna announce?
Posted by: Fred || 02/09/2009 00:00 || Comments || Link || E-Mail|| [6465 views] Top|| File under: Govt of Iran
Congressional Budget Office: Rescession will end in 2009 without stimulas bill
[from a CBO report]


CBO anticipates that the current recession, which started in December 2007, will last until the second half of 2009, making it the longest recession since World War II. (The longest such recessions otherwise, the 1973–1974 and 1981–1982 recessions, both lasted 16 months. If the current recession were to continue beyond midyear, it would last at least 19 months.) It could also be the deepest recession during the postwar period: By CBO's estimates, economic output over the next two years will average 6.8 percent below its potential—that is, the level of output that would be produced if the economy's resources were fully employed (see Figure 1). This ecession, however, may not result in the highest unemployment rate. That rate, in CBO's forecast, rises to 9.2 percent by early 2010 (up from a low of 4.4 percent at the end of 2006) but is still below the 10.8 percent rate seen near the end of the 1981–1982 recession.
Posted by: mhw || 02/09/2009 00:00 || Comments || Link || E-Mail|| [6509 views] Top|| File under:
Who's in the News
58
[untagged]
11
Hamas
4
TTP
4
Taliban
3
Govt of Iran
3
Govt of Pakistan
2
Govt of Syria
2
al-Qaeda in North Africa
2
Thai Insurgency
1
al-Qaeda in Pakistan
1
Iraqi Insurgency
1
Muslim Brotherhood
1
Abu Sayyaf
Bookmark
E-Mail Me
The Classics
The O Club
Rantburg Store
The Bloids
The Never-ending Story
Thugburg
Gulf War I
The Way We Were
Bio
Merry-Go-Blog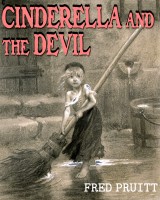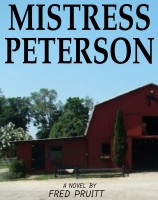 On Sale now!


A multi-volume chronology and reference guide set detailing three years of the Mexican Drug War between 2010 and 2012.

Rantburg.com and borderlandbeat.com correspondent and author Chris Covert presents his first non-fiction work detailing the drug and gang related violence in Mexico.

Chris gives us Mexican press dispatches of drug and gang war violence over three years, presented in a multi volume set intended to chronicle the death, violence and mayhem which has dominated Mexico for six years.
Click here for more information


Meet the Mods
In no particular order...


Steve White
Seafarious
Pappy
lotp
Scooter McGruder
john frum
tu3031
badanov
sherry
ryuge
GolfBravoUSMC
Bright Pebbles
trailing wife
Gloria
Fred
Besoeker
Glenmore
Frank G
3dc
Skidmark
Alaska Paul



Better than the average link...



Rantburg was assembled from recycled algorithms in the United States of America. No trees were destroyed in the production of this weblog. We did hurt some, though. Sorry.
44.201.68.86

Help keep the Burg running! Paypal: