Afghanistan
Deadlier Taliban network surfaces
A fanatical wing of the Taliban, with strong links to Al Qaeda, has moved into southern Afghanistan. The Haqqani network is operating in Kandahar alongside more traditional Taliban elements, say U.S., Afghan and Canadian officials. The group of hardcore, highly trained terrorist cells claimed responsibility for last year's attempted assassination of Afghan President Hamid Karzai and the deadly attack on Kabul's Serena Hotel.

The organization is headed by the elderly Maulavi Jalaluddin Haqqani, a former CIA favourite, now considered a rogue commander who has turned his sights on merican and NATO forces. His son, Sirajuddin Haqqani, with a $200,000 (U.S.) bounty on his head, controlled most of the Taliban combat elements in mountain passes of eastern Afghanistan along the Pakistani border. But his influence crept south last year, officials say.

"We have been told they are here and Al Qaeda is with them," said Haji Aga Lalai, director of Kandahar's Peace and Reconciliation Office, which tries to convince Taliban fighters to turn themselves in for land, houses and money. The Canadian military declined to comment, but documents obtained under access to information laws show as early as last spring, the army realized a more dangerous foe had stepped onto the battlefield.

The first indication came on March 2, 2008, when Trooper Michael Yuki Hayakaze was killed in well co-ordinated attacks. The documents, obtained by federal New Democrats and The Canadian Press, speculate the attacks were carried out by someone new and point to a "possible transition" in insurgent tactics.

Within weeks, Canadian troops were fighting intense, up-close battles with Taliban fighters who had previously preferred remotely detonated roadside bombs. Canadians were used to battling a tough but ragtag band of undisciplined fighters who routinely emptied their AK-47 magazines in one burst of ill-aimed fire. But now they're up against seasoned fighters who knew most of the ambush tricks and don't flinch in a firefight.

Sean Maloney, a professor of history at the Royal Military College in Kingston, said the change is an indicator that the Haqqanis, Al Qaeda and other hard-liners have taken a greater hand in training fighters. They've stepped in to southern Afghanistan because NATO had killed off some many senior and mid-level Taliban commanders, creating a leadership vacuum, he said. "I think we're going to see more and more of this and I think it is specifically because of the affects of the previous year-and-a-half of operations," Maloney said.

Taliban spokesman Zabiullah Mujahid said the Haqqani group had moved into Kandahar and nearby Helmand province to provide training and support – particularly in bomb-making – and to carry out attacks. But Mujahid denied they had subordinated themselves to the terrorist group. "We are all fighting for Islam," he said by telephone from an undisclosed location.

Maloney said the Haqqanis are steeped in a hard-line Islamic movement; they have few ties to the local population and will likely fight "an unconstrained war."

Lalai has not heard of the Haqqanis being directly involved in specific attacks, but said he has his own indicator of their presence. In the last three months of 2008, the number of Taliban who took up amnesty offers slowed to a trickle. "They're scared if they get caught participating in the reconciliation program that they'll be killed," he said.
Posted by: ryuge || 02/09/2009 05:57 || Comments || Link || E-Mail|| [336066 views] Top|| File under: Taliban
Suicide attacker targets Afghan army convoy
A suicide bomber has blown himself up near an Afghan military convoy in the south-western Nimruz province, killing two people.

According to the chief of Khash Rod district in Afghanistan's Nimruz province, the incident happened at around 1400 GMT Sunday, when the suicide bomber blew himself up near the military convoy. The explosion killed two men, one Afghan soldier and one civilian while two other civilians were wounded. No one has so far claimed responsibility for the attack.
Posted by: Fred || 02/09/2009 00:00 || Comments || Link || E-Mail|| [336068 views] Top|| File under: Taliban
2 US soldiers defusing bomb killed in Afghanistan
Two American soldiers died in Afghanistan on Sunday when a roadside bomb they were trying to defuse exploded, a U.S. spokeswoman said. An Afghan interpreter and a policeman also died in the blast.

A group of American soldiers and Afghan officials had been traveling through the world's largest opium poppy producing region - the southern province of Helmand - when they discovered the roadside bomb and tried to defuse it, said Kamal Uddin, Helmand's deputy provincial police chief.

Two American soldiers died in the blast, said Capt. Elizabeth Mathias. Uddin said an Afghan translator and a police officer also died.

Helmand is a cesspool stronghold of Taliban militants, who control wide swaths of territory in the province. Helmand has long been the domain of British forces in the 40-nation fight against the Taliban, but the U.S. is expected to send thousands of troops there this year to help battle a militant movement that has grown in strength in the last three years.
Posted by: Fred || 02/09/2009 00:00 || Comments || Link || E-Mail|| [336067 views] Top|| File under: Taliban
Africa North
Algerian army kill terrorist during search operation in Tizi Ouzou
A terrorist was killed on Friday (February 6th) in Yakouren near Tizi Ouzou, after the army began a search operation in the area, Tout sur l'Algerie reported. Two other terrorists managed to escape. The operation, launched on Friday, was prompted by information on terrorist presence in the area.
Posted by: Fred || 02/09/2009 00:00 || Comments || Link || E-Mail|| [336071 views] Top|| File under: al-Qaeda in North Africa
Africa Subsaharan
Nigerian rebels attack Shell gas plant
Nigeria's main opposition militant group, MEND, has attacked a gas plant operated by Royal Dutch Shell and threatens more attacks to come.

Fighters of the Movement for the Emancipation of the Niger Delta (MEND) reportedly assailed the Utorogu gas plant in the Delta state. The Joint Task Force (JTF), a military outfit in the Niger Delta, however killed three of the militants during an operation meant to repel their attack.

A spokesman for Shell in Nigeria confirmed the attack and said one employee of its Shell Petroleum Development Company (SPDC) joint venture and two contractors had been hurt but were in a stable condition and hospitalized in Warri, Delta State.

Oil facilities in the Niger Delta, Nigeria's main oil producing region, are frequently attacked by militants, who claim to fight for what they call the exploitation of the people of the region by multinational companies.

"MEND decided on this location (Utorogu) to dispel the false sense of peace and security in the Delta state which the governor has been boasting about," the militant MEND group declared in an emailed statement.

"It is also to send a message to the oil companies that all the pipelines they have repaired in the western Delta will soon be in need of repairs again."

The Movement for the Emancipation of the Niger Delta has changed the security paradigm in Nigeria since its emergence in early 2006 by multiplying attacks, kidnappings of foreign oil workers and sabotage at oil installations on land and offshore.

Posted by: Fred || 02/09/2009 00:00 || Comments || Link || E-Mail|| [336066 views] Top|| File under:
Caribbean-Latin America
Grenade explodes at anti-Chavez party headquarters
CARACAS, Venezuela – The chief of a leading Venezuelan opposition party says a grenade has exploded outside its Caracas headquarters. Democratic Action leader Henry Ramos says the blast shattered windows and damaged the facade of the party offices late Saturday. No one was hurt.

Assailants have targeted other opponents of President Hugo Chavez in recent weeks with tear gas canisters thrown at buildings owned by government critics.

Tensions are high ahead of a Feb. 15 referendum that would end presidential term limits, letting Chavez seek re-election indefinitely. Chavez has condemned the attacks and ordered police to crack down. No suspects have been arrested.
Posted by: Steve White || 02/09/2009 00:00 || Comments || Link || E-Mail|| [336069 views] Top|| File under:
Venezuela detains 11 suspects in synagogue attacks
CARACAS, Venezuela -- Authorities arrested 11 people, including seven police officers, suspected of carrying out an attack on a Caracas synagogue that raised concerns of rising of anti-Semitism in Venezuela, officials said Sunday.

The Attorney General's Office said an agent of the federally controlled investigative police force and one of the synagogue's security guards were among the 11 suspects arrested during raids over the weekend. The suspects are scheduled to be arraigned Monday.


Surprise meter twitched pretty hard on this one. Thought for sure no one would be arrested, and thought it likely that Oogo's SA goons were behind it all.

Elias Farache, president of the Venezuelan-Israelite Association, applauded Venezuelan authorities for responding rapidly. "We thank the authorities for the quick detention of the suspects," he said in a telephone interview. "We also want to thank all of those who showed their solidarity with us."

On Jan. 30, about 15 people overpowered two security guards at the Tiferet Israel Synagogue, shattering religious objects and spray-painting "Jews, get out" on the walls. The assailants also stole a computer database with names and addresses.

President Hugo Chavez has condemned the attack and promised representatives of Venezuela's 15,000-member Jewish community that those responsible would be brought to justice. But Venezuela's Jewish leaders and international observers say the socialist president's harsh criticism of the Israeli government has inspired a growing list of hate crimes. Venezuelan Jews also expressed concern after Chavez initially suggested the synagogue attack might have been carried out by Jews eager to portray his government as anti-Semitic.

In the past, Chavez's enthusiastic support of Iran and other enemies of Israel has done little to threaten the coexistence of Jews in Venezuela, which is overwhelmingly Roman Catholic.
Posted by: Steve White || 02/09/2009 00:00 || Comments || Link || E-Mail|| [336068 views] Top|| File under:
Europe
Poland vows to hunt down Pakistan killers
WARSAW (AFP) — As Poles reeled in shock Monday after the beheading of a Polish engineer by militants in Pakistan, their government vowed to hunt down his murderers and bring them to justice.

"Now we can no longer save our compatriot, we are going to try to punish his killers," Foreign Minister Radoslaw Sikorski said after confirming that a video tape of Piotr Stanczak's execution was authentic. "A crime was committed, so there must be an investigation, a search for the guilty parties, and if possible, they must be brought before a court and served due punishment."

Sikorski said the Polish justice ministry was in the process of getting an international arrest issued for Stanczak's suspected killers.

Justice Minister Andrzej Czuma blamed Pakistan's "apathy" towards tackling terrorism for the killing. "The structure of the Pakistani government is behind this apathy. The Pakistani authorities encourage these bandits," Czuma told the PAP news agency.

He said the Polish diplomatic service had been in permanent contact with Pakistani officials throughout Stanczak's capture.

Germany's Foreign Minister Frank-Walter Steinmeier wrote to his Polish counterpart Sikorski to express his anger at the murder. "This crime fills us with deep sadness and horror," Steinmeier wrote. "The German government condemns this horrible act in the strongest possible terms."

A group linked to Afghanistan's Taliban insurgency released a video of the execution of Stanczak on Sunday. Polish broadcasters showed only a still image from the video.

Stanczak, 42, was working as a geologist in Pakistan for a Polish oil and natural gas exploration company when he was seized in the volatile northwest of the country on September 28. His abductors killed his driver and his bodyguard.

The gruesome beheading of Stanczak -- the first of a Pole by Islamic militants -- caused widespread shock and revulsion in Poland. "Never in Poland have we had such a situation," said Jacek Cichocki, security adviser to Prime Minister Donald Tusk. "We see films about citizens from other countries -- Americans, British -- but not Poles."

Cichocki said the kidnappers had originally demanded the release of 60 Islamist fighters held in Pakistan but eventually watered down their demands to just four. Other Polish officials said the killer of US journalist Daniel Pearl, slain after he was kidnapped in 2002 in Pakistan, was among those whose release had been sought. Stanczak's captors also wanted Poland to pull out the 1,600 troops it has deployed in Afghanistan as part of the UN-mandated and NATO-led International Security Assistance Force (ISAF).

His killing was front page news in Poland's national dailies Monday, with several printing a static image from his execution video showing him flanked by two masked and armed men.

Behind the headlines, commentaries questioned if Tusk's government had done enough to try and free Stanczak. Leading broadsheet Gazeta Wyborcza asked: "The Polish government, did it do everything?"
Posted by: tu3031 || 02/09/2009 13:21 || Comments || Link || E-Mail|| [336098 views] Top|| File under: al-Qaeda in Pakistan
India-Pakistan
Al Qaeda and Taliban cooperate to form the Shadow Army
al Qaeda has banded with the Taliban and an assortment of allied jihadi groups to create what it calls the Lashkar al Zil, or the Shadow Army. This is essentially al Qaeda's paramilitary force that operates in Pakistan's northwest and in eastern and southern Afghanistan.


Hek's Secret Army of Doom has been dusted off...


Al Qaeda has reformed its notorious 055 Brigade and added on several other brigades made of of Arab, Central Asians, and South Asians.

Posted by: Frozen Al || 02/09/2009 16:17 || Comments || Link || E-Mail|| [336095 views] Top|| File under:
NATO truck driver killed in Pakistan
Gunmen in Pakistan's Baluchistan province have attacked a truck carrying supplies for NATO-led troops in Afghanistan, killing the driver.

Tribal rebels opened fire on the truck in the Lakorain area of Khuzdar district in the insurgency-hit southwestern Baluchistan province, killing the driver and seriously wounding his assistant, police officials told Press TV on Sunday.

The Baluch Republican Army, that has been waging a four-year armed campaign for political autonomy and greater share of the province's natural resources, claimed responsibility for the attack.

The province has also been hit by several attacks blamed on Taliban militants.

The incident comes a day after suspected Taliban militants near Peshawar, the capital city of the North West Frontier Province (NWFP) destroyed two trucks destined for NATO forces in Afghanistan.
Posted by: Fred || 02/09/2009 00:00 || Comments || Link || E-Mail|| [336069 views] Top|| File under: TTP
Swat: Seven perish in violent acts
Seven people were killed and several others hurt, including one security man, in different acts of violence here on Sunday. According to Swat Media Center, curfew was clamped in District Swat for an indefinite period, while people were directed to remain in their homes. Security forces backed by helicopter gunship continued to pound the suspected militants' positions in Aligrama area. Five people were killed and three others hurt when a rocket hit houses in Ogdai area, sources further said. Two people were perished over yesterday's shelling at Takhtband, in the outskirts of Mingora city. Two people were severely wounded after a missile landed at a house in Kanju while one security personnel sustained injuries due to ongoing clashes between security forces and militants in Kambar area.
Posted by: Fred || 02/09/2009 00:00 || Comments || Link || E-Mail|| [336070 views] Top|| File under: TTP
22 militants killed in Inayat Kilay
BAJAUR: Security forces backed by gunship helicopter killed 22 militants in Inayat Kilay area of Bajuar Agency, FC sources said Sunday. The security forces targeted the militants' hideouts using army aviation's gunship cobra helicopters on a tip-off.
Posted by: Fred || 02/09/2009 00:00 || Comments || Link || E-Mail|| [336070 views] Top|| File under: TTP
Parking bays for Nato supplies shifted to Punjab
Parking bays for transhipment of Nato supplies were shifted to Punjab because of the frequent attacks on container terminals by suspected militants, a source told The News.

A number of contractors, a source said, have shifted their terminals to Hassanabdal and Tarnol towns in Punjab while the rest are packing up to move goods in a couple of days. Precious goods are hardly being kept at container terminals on both sides of the Ring Road for fear of being looted or torched by the attackers.

It was learnt that first the terminals were proposed to be shifted to Mianwali, another district of the Punjab province. However, the residents of Mianwali protested against the decision keeping in view their insecurity, forcing the authorities to select another place.

The shifting of container terminals from Peshawar was decided after over 300 trailers, containers, military trucks and Humvees were torched by militants in almost a dozen attacks on the Nato terminals in the provincial capital.

Three persons were killed and as many injured in the assaults during which attackers used rocket launchers, petrol/time bombs and other lethal weapons. The NWFP cabinet had directed the authorities to shift parking lots to safer places to avoid any future attacks. A small number of containers were allowed at terminals on the Ring Road after issuing directives to the police and other security forces to take adequate measures for their security.

After threats to the Nato logistics in Jamrud, 16 parking lots were established on both sides of the Ring Road between Hazarkhwani and Pishtakhara that used to trans-ship goods worth billions of rupees daily for the Nato forces across the border in Afghanistan.

The terminals included Waqas Terminal, Khyber-P Terminal, Bilal-I, II & III Terminals, Faisal Terminal, Pak Afghan Terminal, Insaf Terminal, Farah Zaman Terminal, Digro Terminal, Pak Kabul Terminal, Rahman Baba Terminal, World Port Terminal, Sindh Terminal, UF-2 Terminal and Khatoot Terminal.

No proper security measures were adopted for security of precious military vehicles and valuable goods in these parking lots, majority of which were not even having boundary walls. Encouraged by the inadequate security measures around these parking lots, about 150 suspected militants had torched over 171 military vehicles, Humvees and military goods in a single attack in December last.

More goods were gutted in five similar attacks in the same month. The latest attack was carried out on last Saturday. Villagers of the nearby towns are happy with the shifting of container terminals, saying the existence of these parking lots was a constant threat to the locals.

"Whenever militants attacked these terminals, we used to have sleepless nights. During the first attack, we feared that militants have attacked the provincial capital and will take it over," said Raza Mohammad, a villager of Achar.

Apart from container terminals, convoys transporting goods for the Nato forces have also come under attack on a number of occasions while travelling to Afghanistan. A truckers' body had decided over a month back to stop supply to the Nato forces to secure their vehicles and men. However, many are continuing supply of goods for the allied forces. Though Americans are looking for alternative routes via other countries, still hundreds of trucks are crossing the Durand Line to take food, ammunition, vehicles and other goods for the Nato forces.

Posted by: Fred || 02/09/2009 00:00 || Comments || Link || E-Mail|| [336072 views] Top|| File under: Govt of Pakistan
Iraq
Military: Suicide bomber kills 4 U.S. soldiers in Iraq
BAGHDAD, Iraq (CNN) -- A suicide car bombing in the northern Iraqi city of Mosul killed four American soldiers and an interpreter Monday, the U.S. military said.

The military said three soldiers were killed when the bomb exploded near their vehicle. Another soldier died later of wounds.

An interpreter injured in the strike died later as well.

Violence has been dropping in Iraq, but the Mosul area remains one of the more volatile regions because of ethnic tensions and the presence of the al Qaeda in Iraq militant group.

Twenty-two American military personnel have been killed in the war this year, 14 of them in nonhostile circumstances.

The number of troops to die in the nearly 6-year-old war stands at 4,242.

Posted by: GolfBravoUSMC || 02/09/2009 15:51 || Comments || Link || E-Mail|| [336097 views] Top|| File under:
Gunman killed by U.S. fire in Mosul
Aswat al-Iraq: A U.S. patrol on Sunday shot down a gunman who threw a hand grenade at it in downtown Mosul, according to a security source. "The national police delivered to the morgue in Mosul the body of a gunman, who was killed by U.S. forces in al-Farouq area, downtown Mosul," the source told Aswat al-Iraq news agency.
Posted by: Fred || 02/09/2009 00:00 || Comments || Link || E-Mail|| [336079 views] Top|| File under: Iraqi Insurgency
Three consecutive blasts rock Baghdad
BAGHDAD - Three consecutive explosions rocked Baghdad on Sunday, leaving at least one person dead and at least 20 people wounded, local media reported.

Early Sunday morning, police sources told the Voices of Iraq (VOI) news agency, a bomb blast injured two civilians on a main thoroughfare in Baghdad's al-Karada district. Later in the day, a second explosion killed an Iraqi man and wounded at least 14 other civilians in the western Baghdad district of al-Qahira, the news agency reported. Soon after, a car bomb exploded in the Mansour district of western Baghdad, injuring at least four people.

In an apparently unrelated incident in northern Iraq, unknown gunmen on Sunday killed an Iraqi policemen and captured another, along with his father, VOI reported. The gunmen seized the two from the Sinjar district of Iraq's ethnically divided Nineveh province, not far from the border with Syria, and 120 km west of Mosul, the provincial capital, and 400 kilometres north of Baghdad. The area, while predominantly Sunni, is among the most ethnically diverse in Iraq.
Posted by: Steve White || 02/09/2009 00:00 || Comments || Link || E-Mail|| [336087 views] Top|| File under:
Israel-Palestine-Jordan
Palestinian 'militant' killed in Israeli strike
An Israeli airstrike killed a Palestinian fighter Monday in the northern Gaza Strip, the militant group Islamic Jihad said, as sporadic violence continued alongside efforts to firm up a new Gaza cease-fire.

Islamic Jihad said the fighter died while trying to prevent the infiltration of Israeli ground forces in northern Gaza. But Israel's military, which usually acknowledges such strikes, said there had been no aerial attacks or operations around the time of the man's death. Initial reports from Palestinian health officials identified the man as a farmer and said he was killed by a tank shell.

The reported death came after Israeli aircraft struck two militant positions in the territory. The Israeli military said those airstrikes early were launched in response to rocket fire from Gaza on Sunday. No injuries were reported in those aerial attacks, and the military did not identify the targets. But Palestinian officials said aircraft hit a Hamas security compound in southern Gaza that had already been struck three times during Israel's recently ended Gaza offensive and a northern Gaza field used by militants to launch rockets into Israel.

Separately, an Israeli gunboat fired a shell in the direction of a Palestinian fishing boat off the northern Gaza coast, Palestinian officials said. The military said the boat had strayed beyond limits Israel has set for fishermen, and that the gunfire was meant as a deterrent. Palestinian officials said the fishing boat was damaged but no one was injured.
Posted by: ryuge || 02/09/2009 05:44 || Comments || Link || E-Mail|| [336072 views] Top|| File under: Hamas
Hamas continues to hunt down Fatah members
The Gaza war is over, but Hamas forces in the Gaza Strip continue to mercilessly hunt down members of the rival Fatah movement of Palestinian leader Mahmoud Abbas, human rights officials told Israel's Ynet news service on Sunday.

Hamas leaders accuse many of the Fatah loyalists still in Gaza of having collaborated with the Israelis during the three-week offensive against the Hamas infrastructure last month. Since the end of major military operations on January 19, at least six Fatah members are said to have been hunted down and executed, and several others have been detained for "questioning."

During the war, entire prisons full of Fatah members and other suspected collaborators with Israel were summarily executed by Hamas and its supporters.
Posted by: ryuge || 02/09/2009 05:19 || Comments || Link || E-Mail|| [336066 views] Top|| File under: Hamas
Two Gaza rockets strike west Negev as truce talks progress
Palestinian militants in the Gaza Strip on Sunday fired a Grad rocket at the southern city of Ashkelon, as a deal for an Israeli-Hamas truce in the coastal territory was taking form.

The rocket attack on the southern town caused neither casualties nor damage. Earlier Sunday, a Qassam rocket fired from the Gaza Strip struck the Sha'ar Hanegev Regional Council.

The Israel Defense Forces said one car was set ablaze and several others were damaged by shrapnel. No injuries were reported. There was no immediate claim of responsibility for either attack.

Militants have sporadically fired rockets into Israel since a cease-fire ended Israel's three-week offensive against Hamas in Gaza on Jan.18. They also killed one IDF soldier in a border bombing attack.

IDF troops have killed three Palestinians in border shootings.

Also on Sunday, IDF troops arrested a wanted militant in a village north of Ramallah in the West Bank.

Sunday's rocket attack occurred hours after the pan-Arab newspaper Al-Hayat reported Sunday that Israel has agreed to free jailed Fatah leader Marwan Barghouti as part of a deal to secure the release of abducted Israeli soldier Gilad Shalit.

According to the daily, Barghouti will be among the 1,000 Palestinian prisoners Israel will free in the exchange. But the London-based paper also said that Israel has refused to release Popular Front for the Liberation of Palestine leader Ahmed Sa'adat.

Israel has also agreed to release 350 of the 372 prisoners on a list presented by Hamas, Al-Hayat reported.
Posted by: Fred || 02/09/2009 00:00 || Comments || Link || E-Mail|| [336071 views] Top|| File under: Hamas
UNRWA suspends aid to Gaza after Hamas again seizes supplies
UNRWA informed the IDF on Friday it is suspending humanitarian aid deliveries to the Gaza Strip after Hamas stole supplies it had transferred to the Palestinian territory.

The seizure of 200 tons of supplies, included flour and other staples, took place on Thursday night. In response, UNRWA (UN Relief and Works Agency) officials informed the IDF's Gaza Coordination and Liaison Administration that it was suspending the deliveries until further notice.

The transfer of 40 truckloads of humanitarian supplies - some 800 tons - planned for Sunday has already been canceled.

Officials in Jerusalem said the announcement by UNRWA constituted UN agreement with Israel's position that Hamas was using the Palestinian population in Gaza "cruelly and cynically" and was solely responsible for the hardships there.

Welfare and Social Services Minister Isaac Herzog, who was appointed by Prime Minister Ehud Olmert at the end of Operation Cast Lead to coordinate Israel's humanitarian efforts in Gaza, said that theft of humanitarian aid exposed the true face of Hamas and of its supporters in Iran.

It was the second time this past week that Hamas stole UN supplies meant for impoverished Gazans.


Posted by: Fred || 02/09/2009 00:00 || Comments || Link || E-Mail|| [336066 views] Top|| File under: Hamas
Air Force strikes Hamas targets in Gaza
Israeli aircraft struck Hamas outposts in south Gaza during the early hours of Monday morning in retaliation for Sunday's rocket fire on Israel. There were no reports of injuries.

Palestinian sources in the Strip said the Air Force attacked a Hamas outpost and a structure belonging to its security forces in Khan

Younis. According to reports, the structures were damaged and a fire broke at the scene. Reports of another IAF attack in Gaza were received a short while later, but there were no reports of injury in that strike either.

The IDF conformed that fighter jets attacked two Hamas outposts, one in north Gaza and another in the southern part of the coastal enclave. A hit was identified in both attacks, the army spokesperson's office said, adding that the strikes came in retaliation to two rockets that were fired toward Israel on Sunday.

The first rocket landed in a parking lot located in a western Negev kibbutz. No injuries were reported, but some vehicles caught fire. The second rocket hit south of Ashkelon, but caused no injury or damage.

The attacks emanating from Gaza have continued despite reports of progress in the negotiations on a ceasefire agreement between Israel and Hamas and advanced talks regarding a prisoner exchange deal that will see kidnapped soldier Gilad Shalit returned to Israel.
Posted by: Fred || 02/09/2009 00:00 || Comments || Link || E-Mail|| [336081 views] Top|| File under: Hamas
Southeast Asia
Thai terrorists gun down one civilian, injure another
A Muslim man was shot dead here late Sunday night, police said. Dorohim Saree, 29, was shot once on his head on a rural road in Moo 2 village in Tambon Nernngam of Yala's Raman district at 11:30 pm. Later at 4 am on Monday, another Muslim man, Jehah Jeh-arong, 61, was shot and severely injured in Tambon Raman of Yala's Raman district
Posted by: ryuge || 02/09/2009 05:11 || Comments || Link || E-Mail|| [336067 views] Top|| File under: Thai Insurgency
Thai soldiers raid human rights office in south
Soldiers and police staged a dawn raid Sunday on an office of a human rights group in southern Thailand, inspecting computer files and documents, the organization announced.

The raid came just two days after the military warned that militants might infiltrate non-governmental organizations to stir up trouble in the south, the scene of a bloody Muslim insurgency since early 2004.

The insurgents often target civilians in their brutal attacks, while the army has been accused of using heavy-handed tactics on local residents in an effort to catch them.

The Working Group on Justice for Peace said its office in Pattani province had been raided at 5 a.m. by about 20 soldiers and policemen who inspected documents and computer files but did not take anything away.

Lt. Col. Prawet Suthiprapa, who led the raid, said the authorities had not specifically targeted the office but had been searching the entire area after getting a report that insurgents were hiding there.

"The search was conducted according to the law and we left after a few hours when we did not find anything," he said. That areas affected by the insurgency are under martial law, so the authorities do not need court warrants to search private property.

The rights group on Saturday had responded to the military's warning to government agencies of alleged infiltration of NGOs by challenging the army to produce evidence and charge wrongdoers.

In a statement, it called on the army "to stop threatening the work of activists who are helping people in the region whose rights are violated or abused."

The Islamic separatist insurgency in the three southernmost provinces of Pattani, Yala and Narathiwat has led to the deaths of more than 3,300 people since early 2004.

The attacks - which include drive-by shootings and bombings - are believed intended to frighten Buddhist residents into leaving the only predominantly Muslim areas of Thailand, which is 90 percent Buddhist.
Posted by: Fred || 02/09/2009 00:00 || Comments || Link || E-Mail|| [336068 views] Top|| File under: Thai Insurgency
Sri Lanka
Female Tamil Tiger bomber kills 28 after hiding among refugees
A female Tamil Tiger suicide bomber killed at least 28 people and wounded 90 this morning as soldiers searched a group of civilians fleeing Sri Lanka's northeastern conflict zone, according to the Army.

The bomber blew herself up while she was being frisked for weapons near Vishvamadu, a town recently captured by the Army as it edges towards a conventional military victory over the Tigers. Brigadier Udaya Nanayakkara, a spokesman for the military, said the blast killed two officers, 18 other soldiers, and eight civilians.

State television footage of the bomb site showed several civilians - including a child in a purple dress - lying lifeless on blood-stained ground among overturned plastic chairs.

The attack has raised fears that the Tigers may resort to further suicide attacks - a tactic they pioneered over the last 25 years of civil war - now that they have lost their air force, navy and heavy artillery.

It also highlights the problems facing the Government as it tries to comply with international demands to allow civilians to leave the conflict zone while protecting its own forces and preventing Tigers from escaping.


It's the problem every government faces when dealing with terrorism. The terrorists have no qualms using splodydopes. This is Sri Lanka, so I expect the government to have a vigorous response.

A year-long military campaign has now pinned the rebels down in a 67-square mile patch of jungle in the north-eastern district of Mullaittivu, along with an estimated 250,000 mostly Tamil civilians. The Red Cross has warned of a serious humanitarian crisis in the area, and several foreign governments - led by the United States and Britain - have called for a ceasefire to allow the civilians to leave the area.


So that they can blow themselves up on the Lankans ...

The government rejected those calls last week, accusing the Tigers of using civilians as human shields, an allegation denied by the rebels who say the civilians do not want to leave because they are afraid of the Army.

Today, however, the Government said that the number of civilians fleeing the conflict zone had picked up in the last few days, with a total of at least 17,300 leaving since Thursday.

The rebels usually deny involvement in any attacks that kill civilians, but they have been accused of carrying out more than 200 suicide attacks over the course of Asia's longest running civil war. Listed as a terrorist organisation by the United States, the European Union and India, they are credited with inventing the suicide jacket and the culture of martyrdom surrounding the suicide bomber.
Posted by: tipper || 02/09/2009 10:01 || Comments || Link || E-Mail|| [336092 views] Top|| File under:
Lanka hunts for Prabhakaran

Prabhakaran hasn't missed many meals, and he likes to shoot off.

Sri Lankan troops have smashed the Tamil Tigers' mini-state and cornered the remaining rebels, but officials say they must catch their elusive leader to declare final victory.

The air force carried out a series of raids on locations where Velupillai Prabhakaran, 54, was suspected to have sheltered over the weekend, but there had been no word about his whereabouts, the military said.

Security forces in a two-year-long drive have taken both the political and military headquarters of the Tigers, once regarded as the world's most ruthlessly effective guerrilla outfit.

President Mahinda Rajapakse on Saturday asked the Tigers to surrender. Earlier, he declared that Prabhakaran's Liberation Tigers of Tamil Eelam (LTTE) would be defeated in days, raising questions on what to do with Prabhakaran, if he were to be taken alive.

The Tiger supremo is a fugitive from justice in Sri Lanka. He was sentenced in absentia to 200 years in jail for his involvement in the January 1996 bombing of the Central Bank of Sri Lanka and killing 91 people. He is also wanted in neighbouring India for the 1991 assassination of former Indian premier Rajiv Gandhi. There is an Interpol warrant for his arrest and also a pending request from India to extradite him from Sri Lanka. "He has to face justice here," said Sri Lanka's Defence Secretary Gotabhaya Rajapakse in a nationally televised television interview last month. "He has to be tried and then hanged for his crimes."

Sri Lankan troops have already captured several underground bunkers where Prabhakaran was believed to have lived. Army chief Lieutenant General Sarath Fonseka speculated last month that Prabhakaran may have slipped out. Prabhakaran's chief ideologue, the late Anton Balasingham, fled the island 10 years ago by boat and arrived in Thailand.

Former Tamil rebel-turned-politician Dharmalingam Sithadthan said his erstwhile comrade had run out of time unless he had already escaped. "My belief is that he has already slipped out of the country," Sithadthan said. "If he has not done it already, then his chances of escaping are very slim."

Sithadthan argues that Prabhakaran may not be able to mingle with the Tamil population and remain disguised as an ordinary citizen. He is known to have more enemies within the minority Tamil community. Prabhakaran had crushed dissent within his group and killed thousands of rival rebels in the early stages of the Tamil militancy to take the leadership of the separatist drive. Many bereaved relatives may be waiting to settle scores, Sithadthan said.

Prabhakaran had also inspired hundreds of followers to stage suicide bombings in the fight for a separate state called Eelam. To his followers, Prabhakaran is seen as the "Sun God" who formed a formidable and feared guerrilla organisation out of a ragtag group of separatist rebels in 1972. At his last press conference in April 2002, Prabhakaran was introduced as "The president and prime minister" of the LTTE's de facto state of Tamil Eelam.

Now his "state" has crumbled and his once feared army is decimated. The Tigers are now surrounded and restricted to their jungle hideouts in the northeastern corner of Sri Lanka.
Posted by: Fred || 02/09/2009 00:00 || Comments || Link || E-Mail|| [336077 views] Top|| File under:
Terror Networks
Israel & US cooperate to take down Hezbollah militants
Last year's assassination of Imad Mugniyah, Hezbollah's military commander who was wanted for his role in scores of high-profile attacks, was facilitated by the capture of a senior Hezbollah officer in Iraq, an Israeli newspaper reported.

The report claimed that important details used to plan the assassination were gathered from Ali Moussa Daqduq, a Hezbollah operative who was arrested in Iraq in January 2007, where he was allgedly training members of the Shiite Mahdi Army. He was handed to US intelligence agents, who extracted a wealth of information about Mugniyah from their prisoner, including his telephone numbers, his physical description, his behavioral traits and the names of his acquaintances.

The US then passed this information to the Israeli intelligence service, which began planning an operation to kill the Hezbollah military mastermind. The newspaper says a single mistake by Mugniyah led to his death. Israel received intelligence that he would be attending a reception hosted by Iran's new ambassador to Damascus to commemorate the 29th anniversary of the Islamic Revolution in Iran.

Mugniyah had apparently eschewed his usual security detail for the event, traveling without his bodyguards or chauffeur, and had arrived at the reception alone. He had no idea that a Mossad hit squad was lying in wait for him. According to the newspaper, Israel had dispatched a team of agents tasked with killing Mugniyah to Kurdish-controlled northern Iraq before the reception. The team slipped across the border into Syria in three vehicles and began monitoring their target the day before he died.

Mugniyah's assassination is arguably one of the biggest successes in the war. He was behind the single largest attack against Americans after the Sept. 11 strikes. Mugniyah engineered the suicide attacks in Beirut that killed 241 US Marines and and 58 French paratroopers in 1982. He also was behind the establishment of the Mahdi Army.


Posted by: Frozen Al || 02/09/2009 16:06 || Comments || Link || E-Mail|| [336076 views] Top|| File under:
Who's in the News
58
[untagged]
11
Hamas
4
TTP
4
Taliban
3
Govt of Iran
3
Govt of Pakistan
2
Govt of Syria
2
al-Qaeda in North Africa
2
Thai Insurgency
1
al-Qaeda in Pakistan
1
Iraqi Insurgency
1
Muslim Brotherhood
1
Abu Sayyaf
Bookmark
E-Mail Me
The Classics
The O Club
Rantburg Store
The Bloids
The Never-ending Story
Thugburg
Gulf War I
The Way We Were
Bio
Merry-Go-Blog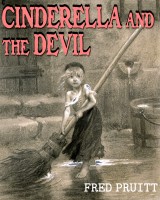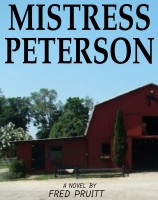 On Sale now!


A multi-volume chronology and reference guide set detailing three years of the Mexican Drug War between 2010 and 2012.

Rantburg.com and borderlandbeat.com correspondent and author Chris Covert presents his first non-fiction work detailing the drug and gang related violence in Mexico.

Chris gives us Mexican press dispatches of drug and gang war violence over three years, presented in a multi volume set intended to chronicle the death, violence and mayhem which has dominated Mexico for six years.
Click here for more information


Meet the Mods
In no particular order...


Steve White
Seafarious
tu3031
badanov
sherry
ryuge
GolfBravoUSMC
Bright Pebbles
trailing wife
Gloria
Fred
Besoeker
Glenmore
Frank G
3dc
Skidmark



Better than the average link...



Rantburg was assembled from recycled algorithms in the United States of America. No trees were destroyed in the production of this weblog. We did hurt some, though. Sorry.
44.192.115.114

Help keep the Burg running! Paypal: