Africa Horn
US envoy slams Sudan for bombing Darfur civilians
The US envoy to Darfur accused the Sudanese government on Friday of bombing civilian positions in the country's troubled western region and called on it to stop the practice immediately. Andrew Natsios's comments at a press conference in Khartoum followed what he said was a resumption of the attacks after a lull of several months. "After a halt in the bombing between the beginning of February and the end of April 2007, the Sudanese government has resumed bombing in Darfur," he said. "We urge the Sudanese government to end all bombing in Darfur immediately." Natsios also criticized rebel groups who he said were "cynically obstructing" a political settlement to the troubles in Darfur.


This article starring:
Andrew Natsios
Posted by: Fred || 07/14/2007 00:00 || Comments || Link || E-Mail|| [6463 views] Top|| File under: Govt of Sudan
Arabia
Bahrainis want Iranian ambassador out
Over a hundred demonstrators gathered outside the Iranian Embassy in Bahrain Friday to protest a recent editorial in a conservative Teheran newspaper arguing that Bahrain is part of Iran. Waving Bahraini flags, the mostly Sunni protesters called for the expulsion of the Iranian ambassador and the closure of the embassy, as police prevented them from reaching the building.

The controversy started with an editorial written Monday by Hossein Shariatmadari, the editor of the hard-line Kayhan newspaper and a close aid to Iran's Supreme Leader Ayatollah Ali Khamenei. Shariatmadari wrote that Bahrain was an Iranian province whose people wanted to return to the motherland. Shi'ite Iran laid claim to Bahrain, a British protectorate at the time, and other Persian Gulf islands in 1970. But the country voted instead for independence from both Britain and Iran, which it achieved in 1971.

In his editorial, Shariatmadari also criticized Bahrain for supporting a claim by the United Arab Emirates on three Persian Gulf islands Iran considers an integral part of its territory. Bahrain's ruling family is Sunni Muslim, but about 60 percent of the country's 725,000 citizens are Shi'ite. Roughly 25 percent of them originally hail from Iran.

Bahraini Prime Minister Khalifa bin Salman Al Khalifa has described Shariatmadari's remarks as "irresponsible talk," the country's official news agency BNA reported on its Web site Friday. An Iranian embassy spokesman said Wednesday that the editor's views "do not represent the official stance of the Islamic Republic of Iran."

Iranian Foreign Minister Manouchehr Mottaki was expected to arrive in Bahrain late Friday and will hold meetings with senior officials on Saturday to discuss the controversy. Bahrain's minister of state for foreign affairs, Nazar al-Baharna, said that he hoped the meetings with Mottaki would help resolve the issue. "We are waiting for the meetings tomorrow to clarify the confusion that was brought up by the report ... and we hope that this case is to be solved within these meetings," al-Baharna said.

Bahraini Shi'ites have joined their Sunni countrymen to protest the controversial remarks. The nation's most prominent Shi'ite cleric Isa Qassem condemned the editorial Friday, calling Shariatmadari's remarks "baseless." "Bahrain is an independent country and there will be no subservience by it to any other state," Qassem said during his Friday sermon. The tiny Persian Gulf kingdom is a close US ally. The oil-refining and banking island also hosts the US Navy's Fifth Fleet.
Posted by: Fred || 07/14/2007 00:00 || Comments || Link || E-Mail|| [6466 views] Top|| File under: Govt of Iran
Britain
Fear of Islamist recruiting in UK jails
As the four July 21 bomb plotters started their 40-year minimum sentences this week, a group of police special branch officers - the foot soldiers of the security services - based at Prison Service headquarters were quietly working to ensure that the failed bombers do not inspire a new generation of violent jihadists.

The kingpin or "emir" of the July 21 attacks, Mukhtar Said Ibrahim, had emerged from Feltham young offender institution in September 1998 at the age of 20 having rejected crime in favour of radical Islam, as had Richard Reid, the shoe bomber, before him.

A year ago prison officers voiced concerns that there was no official strategy in place to tackle al-Qaida operatives radicalising and recruiting alienated ethnic minority prisoners as well as young Muslims inside Britain's jails.

But as the number of people awaiting trial for terrorist offences reaches the 100 mark and prison governors contemplate a growing number of convicted prisoners facing long sentences on terror-related charges, the question of preventing radicalisation behind bars is being taken far more seriously.

Many of the operatives are described as "dangerous and highly capable" individuals who have dedicated their lives to radicalising younger and more vulnerable people in a process known as "talent-scouting". The special branch unit is stepping up its efforts to ensure there is a constant flow of intelligence from inside Britain's high security prisons to MI5 and to the local police in the communities the prisoners remain in contact with. A serious effort is going on to improve their knowledge of the radicalisation of prisoners.

A Prison Service spokesman confirmed that they were working to improve their awareness and understanding of radicalisation: "As numbers of extremists held in prison increase, staff are becoming more alert to the risks of radicalisation. We are never complacent and prison staff are encouraged to identify and report such activities."

Measures include security service vetting checks on the growing number of imams who provide religious and pastoral care in jails. A radical imam played a key role in the experiences of Ibrahim and Reid while they were in Feltham. At the same time the prison authorities are spending thousands of pounds translating all texts, including copies of the Qur'an, from Arabic to English to ensure they do not contain hidden messages. All the 36 imams working in prisons have to speak English and the Prison Service says that they are officially supported to ensure they are confident in confronting concerns about radicalisation.



The bill for holding the 100 suspects on remand awaiting trial is known to have reached £3m.

The bill for holding the 100 suspects on remand awaiting trial - mainly in Belmarsh high security prison in London - is known to have reached £3m. The National Offender Management Service, which is responsible for prisons and probation, has told ministers that figure is likely to double in this financial year.



There are a further 40 who have been convicted of terrorist offences between 9/11 and the start of 2007 and another 180 serving sentences for terrorist-related offences.


As well as the 100 awaiting trial, the officially published figures show that there are a further 40 who have been convicted of terrorist offences between 9/11 and the start of 2007 and another 180 serving sentences for terrorist-related offences.

The new justice secretary, Jack Straw, who visited Belmarsh this week, said that whatever happened with the overcrowding crisis the high security prisons in England would be able to "cope fully and adequately" with all terrorist suspects. At Belmarsh, Mr Straw toured the "prison within a prison" special secure unit, which currently holds 33 inmates, most awaiting trial, and seven recently convicted of terrorist offences.

Most of those convicted are in top security "dispersal" jails at Woodhill in Milton Keynes, Frankland, near Durham, Full Sutton, near York, and Long Lartin in Worcestershire. The radical preacher Abu Hamza is believed to have recently been moved to Long Lartin.

Although some of those convicted are in special units, many are held on normal category A wings alongside other inmates within the high security jails. The Home Office has always preferred to disperse its top security prisoners, for whom escape should be impossible.

Posted by: lotp || 07/14/2007 00:00 || Comments || Link || E-Mail|| [6484 views] Top|| File under:
Caucasus/Russia/Central Asia
Turkish military marches into unknown
Early elections in Turkey on the 22nd, precipitated by the generals, who're concerned about the influence of the Islamicists. Gonna be a tense time in Kurdistan during the jockeying this week.
Unknown? Unknown? Rubbish, the Turkish military has been there several times. They know perfectly well how to organize and execute a coup.
Posted by: lotp || 07/14/2007 00:00 || Comments || Link || E-Mail|| [6465 views] Top|| File under:
China-Japan-Koreas
N Korea wants military talks with US
North Korea has called for military talks with the US to discuss peace and security on the Korean peninsula, as the process of denuclearising the Korean peninsula gathered pace. The unusual proposal for bilateral military talks preceded the expected arrival in Pyongyang today of UN nuclear monitors to oversee the shutdown of North Korea's main reactor. It also comes ahead of Wednesday's resumption of multilateral talks in Beijing over disarming the communist state.

In a statement the North's military said discussions with the US should be attended by a UN representative and cover "issues related to ensuring the peace and security on the Korean peninsula".

Talks could take place at a mutually acceptable place and time, but it urged the US to take the proposal seriously. "It is easy to miss a chance, but difficult to get it," the military said.

The statement on the official KCNA news agency warned that Washington should not put pressure on North Korea "under the pretext of the nuclear issue" because to do so risked derailing the disarmament deal. Pyongyang would boost defensive measures if cornered, it said.



Pyongyang appeared to be trying to exclude South Korea from future talks to examine a peace treaty on the Korean peninsula.

Analysts said Pyongyang appeared to be trying to exclude South Korea from future talks to examine a peace treaty on the Korean peninsula. The armistice that ended the 1950-53 Korean war was signed by the US, North Korea and China.

In any bilateral military talks, the North would be likely to urge Washington to end a "hostile" policy against the regime, normalise bilateral ties, withdraw its 30,000 troops from South Korea and halt joint military drills with Seoul. "By proposing the military talks, North Korea wants to have an upper hand in future talks on a permanent peace treaty and in the process of denuclearising the peninsula," said Baek Seung-joo of the Korea Institute for Defense Analyses.

But the chances of bilateral military talks being held were not high, Mr Baek said, because the North had not carried out promises made in a February disarmament deal, which called for a normalising of ties between the US and North Korea. However, there are growing hopes for a formal peace treaty in light of recent diplomatic progress to abolish the North's nuclear weapons.
Posted by: lotp || 07/14/2007 00:00 || Comments || Link || E-Mail|| [6467 views] Top|| File under:
Europe
Dutch left wing politicians had "useful" conversation with Hamas leader in Syria.
Three Dutch politicians from the Dutch Green, Labour and Socialist party had a 2 hour conversation with Hamas leader Usamah Hamdan in Syria yesterday. The converstation was said to be useful.

I'm sure it was - got your plans coordinated did you?

During the conversation it became clear why Hamas has taken control of the Gaza Strip.

Because it was so hard to figure out otherwise ...

The politicians also believe Hamas wants to put effort into restoring Palistinian unity.......

Ein Volk Ein Reich,Ein Furher
Posted by: Elmomogum Elmilet3118 || 07/14/2007 07:32 || Comments || Link || E-Mail|| [6465 views] Top|| File under:
Germany widens inquiry on Iran nuclear exports
Germany has expanded an inquiry into how a crane and other parts for an Iranian nuclear power station were exported five years ago in defiance of a ban on nuclear trade.



The number of firms implicated in the inquiry has grown to 50, most of them based in the west of Germany.

Christoph Lange, a spokesman for prosecutors in Potsdam near Berlin, said Thursday the number of firms implicated in the inquiry had grown to 50, most of them based in the west of Germany.

The equipment was allegedly exported across the Polish border to Russia, which has a 1995 contract to repair and complete the damaged, German-built Iranian power reactor at Bushehr. Unlike Moscow, Berlin is strictly opposed to any nuclear exports to Iran.

Lange said several of the business people had already been convicted and had received suspended jail terms or fines.

Investigators discovered in 2004 that Russian engineers had bought in 2001 and 2002 a special crane to raise and lower the fuel rods in the Bushehr light-water reactor, which was designed by German engineering company Siemens before the Iranian revolution.

Nuclear experts say it is feasible to obtain weapons-grade radioactive material from such a reactor.

The Bushehr site, begun in 1974, was bombed and badly damaged during the first Gulf War. Because of the German design, standard Russian nuclear equipment would not fit existing reactor parts.
Posted by: lotp || 07/14/2007 00:00 || Comments || Link || E-Mail|| [6469 views] Top|| File under:
Europe warns US over visa plans
American plans that could force Europeans to give two-days' notice before flying to the US would hinder last-minute business travel, the EU's security chief has warned.

Franco Frattini wants to ensure that US moves possibly to extend visa-free travel arrangements to all 27 EU member states do not create new hurdles to transatlantic business.

A scheme under consideration by US Congress proposes that the current US visa waiver programme be extended to former communist countries in central and eastern Europe, easing tensions with allies such as Poland and the Czech Republic. But new security checks would be carried out on all Europeans before travel on a system based on the Australian model of electronic travel authorisations.

Under the proposals, European travellers would give passport and other details to the US authorities electronically, either personally or through travel agents. A green light would rapidly confirm visa-free travel was permitted, while a yellow light would require the traveller to attend interviews at a US consulate. Frequent business flyers might enjoy an extended green- light permit.

But US authorities have so far failed to assuage European concerns that processing this information will in practice mean 48-hours' notice could be required.

Mr Frattini said the system – which would also extend to South Korea – could disrupt "last minute business travel". The commissioner has raised his concerns directly with Michael Chertoff, US secretary of homeland security.

The new system would be less onerous on eastern Europeans – who have to pay a $100 visa application fee – but it would impose new pre-travel checks on citizens of countries such as Britain, which has been the target of recent Islamist terror attacks.


The source of them, too, at least proximately. Which is the problem of course.

European officials admitted that they do not know what criteria the US authorities would use to determine which travellers receive a "yellow light", and hoped it would not be a crude system that was based on ethnic origin.


Because, you know, that might keep the French out entirely.

That would be a shame, wouldn't it.

The US Congress is considering excluding those countries where a high proportion of visa requests are turned down. That could include Poland, where 26 per cent of applications are rejected.
Posted by: lotp || 07/14/2007 00:00 || Comments || Link || E-Mail|| [6481 views] Top|| File under:
India-Pakistan
Funeral prayers for Lal Masjid victims: More than 10,000 people attend JD-organised funeral
More than 10,000 people offered funeral prayers in absentia for victims of the Lal Masjid operation at Jamaatud Dawa's (JD) Jamia Masjid Al Qadsia in Chauburji on Friday. AFP reported more than 20,000 men, women and children in attendance. JD chief Hafiz Muhammad Saeed was seen crying during the prayer, which he led. Earlier, he told worshippers during his Friday sermon that the operation was an operation against every mosque and religious seminary in Pakistan. This was the largest prayer of its kind in the city.


MMA protests: On the appeal of the Muttahida Majlis-e-Amal (MMA), thousands of people protested the government's crackdown on Lal Masjid earlier this week. The protestors urged the Supreme Court to take suo motu notice of 'state terrorism' to avoid a civil war. They urged the government to step down in wake of the operation in which scores of people including soldiers were killed. The protestors alleged that the government was covering up the mess it had made of the operation. They claimed that hundreds of men, women and children had been killed, but that the government had enforced curfews and prohibited the media from entering the area to hide its misdeeds. Clerics denounced the operation against Lal Masjid during their Friday sermons. They also denounced the government's attitude towards religious people. They demanded President Pervez Musharraf resign because his government had failed to protect the life and property of the people of Pakistan. The MMA (Lahore chapter) demonstrated outside the Lahore Press Club. Liaqat Baloch led the protestors. A large police contingent was deployed around the press club and traffic was halted during the protest.

Punjab University: The Islami Jamiat Talaba (IJT) also offered funeral prayers in absentia at the Punjab University. An IJT release stated that more than 4,000 students, teachers and PU employees attended the prayer.

This article starring:
HAFIZ MUHAMAD SAID
Jamaatud Dawa
LIAQAT BALOCH
Muttahida Majlis-e-Amal
Islami Jamiat Talaba
Jamaatud Dawa
Lal Masjid
Muttahida Majlis-e-Amal
Posted by: Fred || 07/14/2007 00:00 || Comments || Link || E-Mail|| [6474 views] Top|| File under: Muttahida Majlis-e-Amal
Countrywide protests over Lal Masjid assault
A large number of Islamists rallied on Friday to denounce the government for ordering an army crackdown on Lal Masjid and Jamia Hafsa. Protests were held in several towns and cities across the country after Friday prayers but none was very big and there were no reports of trouble, agencies reported. "This chapter has not ended here. The bloodshed at Lal Masjid will lead to an Islamist revolution in Pakistan," MMA central leader Liaqat Baloch told a rally of about 300 people in Lahore.



Protesters burned effigies of President Pervez Musharraf and US President George W Bush and shouted "Long live the martyrs of Lal Masjid".

Protesters burned effigies of President Pervez Musharraf and US President George W Bush and shouted "Long live the martyrs of Lal Masjid". In Multan, a cleric and member of an alliance of madrasas said the crackdown boded ill for all madrasas. "It was part of a conspiracy against madrassas," Qari Hanif Jallandari told a rally.

Staff Report adds: The Muttahida Majlis-e-Amal (MMA) failed to gather the people in Islamabad to protest against the military operation against Lal Masjid. Only about three dozen protesters led by MMA leader Abdul Ghafoor Haidri turned up at Fire Brigade Stop in Sector G-7 and shouted slogans against the government.

In Peshawar, a MMA rally marched from Masjid Qasim Ali Khan to Qissa Khwani Bazaar where NWFP Zakat Minister Hafiz Hashmat, Auqaf Minister Amanullah Haqqani and MMA NWFP Secretary General Shabbir Ahmed Khan addressed the participants. The speakers condemned the military action against the Lal Masjid and Jamia Hafsa administrations, terming it a "brutal act".

This article starring:
ABDUL GHAFUR HAIDRI
Muttahida Majlis-e-Amal
AMANULLAH HAQQANI
Muttahida Majlis-e-Amal
HAFIZ HASHMAT
Muttahida Majlis-e-Amal
LIAQAT BALOCH
Muttahida Majlis-e-Amal
QARI HANIF JALLANDARI
Muttahida Majlis-e-Amal
SHABIR AHMED KHAN
Muttahida Majlis-e-Amal
Jamia Hafsa
Lal Masjid
Muttahida Majlis-e-Amal
Posted by: Fred || 07/14/2007 00:00 || Comments || Link || E-Mail|| [6473 views] Top|| File under: Muttahida Majlis-e-Amal
Maulana Khalil fears militant backlash over Lal Masjid
Maulana Fazalur Rehman Khalil, erstwhile chief of the banned Harkatul Mujahideen (HM), said on Friday that he feared a backlash from militants over the Lal Masjid operation. "The military operation in the mosque-madrassa complex has serious repercussions and it could have been avoided," Khalil said, adding that Islamist militants could severely react to it.

Khalil, once Osama Bin Laden's popsie lover close aide, was arrested and released shortly afterwards by the Pakistani law enforcement agencies after the US State Department had banned HM in October 2001. He remained underground until July 10, when the late Lal Masjid cleric Maulana Abdul Rashid Ghazi and Pakistan Muslim League president Chaudhry Shujaat Hussain had requested him to facilitate negotiations.

He denounced the killing of "innocent" people trapped inside the complex and said the operation could have been avoided with a little patience from the government. He said he did not support Lal Masjid's "Shariah". He praised Shujaat and Religious Affairs Minister Ejazul Haq for doing their "best to avoid the operation". He said the Wafaqul Madaris Al Arabia (WMA) delegates had refused to accompany him into Lal Masjid to talk with Ghazi and that the delegates left the surrender point at around 12:30am.

This article starring:
MAULANA ABDUL RASHID GHAZI
Lal Masjid
MAULANA FAZALUR REHMAN KHALIL
Harkatul Mujahideen
Pakistan Muslim League president Chaudhry Shujaat Hussain
Religious Affairs Minister Ejazul Haq
Harkatul Mujahideen
Lal Masjid
Posted by: Fred || 07/14/2007 00:00 || Comments || Link || E-Mail|| [6468 views] Top|| File under: Harkatul Mujahideen
Abdul Rashid Ghazi's last minutes
Abdul Rashid Ghazi, the deputy prayer leader of Lal Masjid, was killed when he was trying to escape through a breach in the wall of Jamia Hafsa with his three foreign guards, a well-placed intelligence source told Daily Times on Friday.

The source, asking not to be named, said that army commandoes spotted Ghazi and his three guards trying to escape from a breach in the wall created by the army to rescue the women and children held hostage in the Jamia Hafsa compound. Ghazi and his guards were heading towards the nullah behind the Jamia Hafsa madrassa. "The commandoes chased Ghazi and his guards and the latter took refuge in a room near the breach in the wall.

One of Ghazi's guards, an Uzbek, fired on a commando who was trying to take a look inside the room. The militant's bullet missed the commando, who retaliated, killing all the four men inside," said the source.

One of Ghazi's guards, an Uzbek, fired on a commando who was trying to take a look inside the room. The militant's bullet missed the commando, who retaliated, killing all the four men inside," said the source.

It is learnt that the security forces also found a partially burnt passport of a neighbouring country during the combing operation of Jamia Hafsa and Lal Masjid. The passport has become the focus of attention for the intelligence agencies since the neighbouring country has a history of targeting jihadi organizations, the source added. The source said the foreign passport was found from Ghazi's belongings and has been sent to an intelligence agency for further investigation. The presence of the foreign passport in the residence of the late madrassa leader had left senior intelligence officials wondering if secret agents of the "enemy state" had penetrated into jihadi organisations.

The security forces found that some parts of Ghazi's residence had been burnt, suggesting Ghazi and his guards tried to burn their belongings before heading towards the nullah. The security forces also found a large number of partially burnt local and foreign currency in some boxes. One of the boxes contained undamaged local money amounting to Rs 1.5 million. The security personnel also spotted partially burnt foreign passports, which supports the information on presence of foreign militants in the mosque complex, said the source.



"Once all the issues were settled, Ghazi told Shujaat there were some 'foreign friends' who should also be given amnesty and safe passage with him. Ghazi repeated this demand thrice," another source privy to the negotiations told Daily Times.

Apparently negotiations between PML President Chaudhry Shujaat Hussain and Ghazi for a peaceful solution to the standoff failed due to the issue of foreign militants. "Once all the issues were settled, Ghazi told Shujaat there were some 'foreign friends' who should also be given amnesty and safe passage with him. Ghazi repeated this demand thrice," another source privy to the negotiations told Daily Times. He added that the entire conversation was recorded on the mobile phone used in the talks and the government had secured the evidence. Daily Times was told that there were 15 foreigners in the Lal Masjid complex and all of them were expert snipers. A group of these snipers had killed Lt Col Haroonul Islam during the operation.
Posted by: Fred || 07/14/2007 00:00 || Comments || Link || E-Mail|| [6472 views] Top|| File under: al-Qaeda
Perv orders crackdown on religious extremism
President General Pervez Musharraf on Friday directed all federal and provincial governments to crackdown on religious extremism and militancy in the country, reiterating the government's determination to free the country from terrorism.

Chairing a high-level meeting to review law and order in the country, the president directed the provincial governments to ensure law and order by any means necessary, adding that the federal government would support them in this regard.

Referring to growing extremism in NWFP, he directed the provincial law enforcement and intelligence agencies to combat militancy by carrying out coordinated efforts in the tribal and settled areas of NWFP.

The president also approved a plan for the immediate deployment of paramilitary forces to the troubled Swat valley to crush the growing militancy in the area. He directed armed forces personnel not to wear their uniforms in public in the NWFP for fear of backlash from the Lal Masjid operation. He said the federal law enforcement agencies would execute and monitor all military operations in NWFP and FATA and the NWFP government would only assist them.

President Musharraf also directed all ministries concerned to provide the media with all relevant facts related to the Lal Masjid operation, including the number and names of those killed and injured. He appreciated the role played by Pakistan Muslim League (PML) President Chaudhry Shujaat Hussain in trying to resolve the Lal Masjid issue peacefully.

The meeting's participants also discussed suicide attacks in Swat and Miranshah and were briefed on the recently concluded Lal Masjid operation. They were informed that it was apparent from the layout of fortifications, deployment of weapons and other evidence collected from the Lal Masjid-Jamia Hafsa compound that hardened militants had planned its defence.

Prime Minister Shaukat Aziz, PML President Chaudhry Shujaat Hussain, Interior Minister Aftab Ahmad Khan Sherpao, Information Minister Muhammad Ali Durrani, DG ISPR Major General Waheed Arshad and chiefs of law enforcement agencies attended the meeting.

Also on Friday, the government announced the lifting of the curfew in Sector G-6 from Saturday morning, but said that Lal Masjid and Jamia Hafsa would continue to be cordoned off for security reasons.

Addressing a press conference, Interior Minister Aftab Ahmed Sherpao told reporters that commandoes of Pakistan Army and Rangers had killed four to five suspected foreign militants during the 10-day-long military offensive. He said the number of foreigners killed in the mosque could be higher.

He said the names of those killed, injured and still missing would be posted on the government's official website in line with the president's directions. He said the Interior Ministry had also set up an information centre at Pakistan Sports Board for displaying the names.

Sherpao said 102 people, including 91 civilians, 10 army men and one Ranger had been killed in the Lal Masjid operation. Of these, only 17 had been identified, he added. He said the bodies of five girls and Rashid Ghazi's mother had yet to be identified.

He said the Capital Development Authority had been directed to start the repair work on Lal Masjid immediately, adding that engineers were still not sure whether Jamia Hafsa could be restored or had to be demolished.

Agencies add: Addressing the meeting, the president said the government needed to take sweeping steps, otherwise tragedies like Lal Masjid would continue to take place.

He said, "We have to crush extremism and militants with full force as they are venom for our society." He praised the professionalism of the armed forces and said they exercised extreme restraint, resulting in them suffering greater casualties than were necessary during the operation. He also directed immediate steps to be taken for the restoration of Lal Masjid.
Posted by: Fred || 07/14/2007 00:00 || Comments || Link || E-Mail|| [6464 views] Top|| File under: Taliban
Iraq
US House wants Iraq pullout by next April Fools' Day
Defying a White House veto threat, the US House of Representatives on Thursday approved legislation to pull troops out of Iraq by April 1, 2008. By a vote of 223-201, the Democratic-controlled House approved the legislation in the hopes that it would pressure the Senate to attach a similar mandatory troop withdrawal timetable to a military policy bill it is debating.

The bill would tell the Pentagon to begin withdrawing combat troops within four months and complete the redeployment by April 1. Under the bill, an unspecified number of US soldiers would stay in Iraq to train Iraqi soldiers, conduct counter-terrorism operations and protect US diplomats. The Pentagon will also reduce its naval presence in the Gulf to one aircraft carrier group by August, defense officials said on Thursday. "This change in carrier presence does not reflect a change in commitment or concern for the region," Pentagon spokesman Bryan Whitman said. Defence officials said there could be a five-day window before the year's end when no US carriers would be in the Gulf. Whitman however did not comment on specific deployment timetables.
Posted by: Fred || 07/14/2007 00:00 || Comments || Link || E-Mail|| [6510 views] Top|| File under: Iraqi Insurgency
Israel-Palestine-Jordan
Diplomatic Quartet on ME to meet in Lisbon
The international diplomatic Quartet working for peace in the Middle East is planning to meet next week in Lisbon, a Portuguese Foreign Ministry official said Friday. Senior officials from the United States, the European Union, the United Nations and Russia will attend the meeting, but there was no confirmation on whether Tony Blair, named last month as the Quartet's special Mideast envoy, would be present, the official said.
Posted by: Fred || 07/14/2007 00:00 || Comments || Link || E-Mail|| [6473 views] Top|| File under: Palestinian Authority
Americans urged not to visit PA territories
American citizens were called by the US State Department to take security considerations into account when visiting Israel and the Palestinian territories, Israel Radio reported Friday overnight. The statement calls on Americans to avoid visiting the West Bank, and calls on all American citizens residing in Gaza to leave the area immediately, be they tourists or citizens in official roles such as journalists or workers of aid agencies. While the statement was published in the past, the clause regarding aid agency workers and journalists was a new addition, Israel Radio reported.


I don't even need to be told. It's on my list, right before "don't eat the yellow snow."
Posted by: Fred || 07/14/2007 00:00 || Comments || Link || E-Mail|| [6497 views] Top|| File under: Palestinian Authority
Science & Technology
US technology thwarts Russian jammers that have diverted JADAMS
From Geostrategy-Direct, subscription.


PARIS — Boeing has completed flight testing of an anti-jamming system for a key airborne weapon sought by Middle East clients.

The U.S. defense major has concluded flight testing of its Integrated GPS Anti-Jam System for the Joint Direct Attack Munition. JDAM, which transforms general-purpose air bombs into smart weapons, has been supplied to Israel and sought by Egypt and Saudi Arabia.


Who would get the technology and give it to all their friends.


"IGAS uses digital signal processing to significantly reduce the impact of GPS jamming, allowing the warfighter to use JDAM with confidence in a variety of battlefield environments," Boeing IGAS program manager Dennis Kast said. "Its performance continues to exceed our highest expectations."

Over the last two years, pilots have reported that JDAM's performance was affected by Russian-designed jammers. In some cases, the weapon veered sharply from its planned course and toward civilian sites.


Pooty-Poot. Look into his soul and you will see that he is our friend™.


Executives said Boeing plans to complete IGAS development in 2007. They said deliveries to the U.S. Air Force would begin in 2008 for operations in Afghanistan and Iraq.


And in Iran....hey, I can dream, can't I?


JDAM is a GPS-aided guidance kit capable of guiding 500- to 2,000-pound warheads. The kit can be employed on a range of aircraft, including the F-15 and F-16.
Posted by: Alaska Paul || 07/14/2007 00:00 || Comments || Link || E-Mail|| [6479 views] Top|| File under:
Syria-Lebanon-Iran
Syrian Threatens Double War In July-Aug-Sept
To the South, or to the West? Syria, under pressure from the UN Tribunal investigating the murder of Lebanese Prime Minister Rafik Hariri, and under additional UN (plus Lebanese, French and American) pressure to halt the flow of weapons and fighters into Lebanon and Iraq, has issued two sets of warnings: to the south and to the west. To Israel and to Lebanon.

A Ba'ath official told The New York Sun, "If Israel doesn't vacate the strategic Golan Heights before September, Syrian guerillas will immediately launch 'resistance operations' ... Damascus is preparing for Israeli retaliation following Syrian guerilla attacks and for a larger war... (The unnamed Ba'ath official) said that in the opening salvo of any conflict, Syria has the capability to fire 'hundreds' of missiles at Tel Aviv. 'Syria passed repeated messages to the U.S. that we demand the return of the Golan either through negotiations or through war. If the Golan is not in our hands by August or September, we will be poised to launch resistance, including raids and attacks.'"

As for Lebanon, the UN appears finally to be taking reports of Syrian infiltration seriously, including consideration of changing the mandate of UNIFIL to guard the border. Arab and Iranian press reports say Syria has told its citizens to leave the country. Hezbollah has been unable to translate last summer's military stalemate against the IDF into political gains in Beirut, but the Middle East Media Research Institute (MEMRI), in a special dispatch, reports that Hezbollah has now, "threatened to establish a 'second government' through 'historical steps' in mid July." Steps supported by Syria, as Syria has supported the Fatah al-Islam terror groups in their fight against the Lebanese Army from inside Palestinian refugee camps.

The IDF takes the Syrian threat extremely seriously, suspending changes in Israeli military personnel abroad and improving ground force operations. But the threat from Syria is likely to be primarily missiles, including chemical warheads. To that end, the Israeli government has moved defense funds to the Home Front Command, but acknowledged that the situation of gas masks for the population is unacceptable. Syria is known to have Scud-D surface-to-surface missiles, which were tested in coordination with Iran, and is believed to have Chinese C-802 missiles of the sort used against the IDF/Navy last summer - courtesy of Iran as well.

Syrian propaganda is already blaming Israel for any future war. The New York Sun quotes the Ba'ath official saying Syria "has 'proof' Israel is also readying for a war. 'We hear about special Israeli trainings to take Damascus. We see that Israel is reestablishing bases of the Israeli army in the Golan that are unusual and not needed except for war. We believe the Israeli government has an interest in confronting Syria to rehabilitate its image of losing to Hezbollah,' he said."

War in the Middle East has a way of building its own momentum. Junior Assad, a pawn of Iran, may believe he has no choice but to continue his bluster against two countries closely associated with American interests in the region - Israel and Lebanon. Israel will have to take seriously any Syrian move against Lebanon, and the U.S. will have to take seriously any Syrian move against Lebanon or Israel.
Posted by: Anonymoose || 07/14/2007 17:52 || Comments || Link || E-Mail|| [6480 views] Top|| File under:
Iran allows UN to inspect N-sites
Iran lifted its ban on visits to a nuclear facility by UN experts and will now allow them to inspect the site, the International Atomic Energy Agency said on Friday. It also said Tehran was ready to answer key questions on past experiments that the international community fears could be linked to a weapons programme.

The IAEA — the UN's nuclear monitor — said Iran promised the concessions earlier this week in a meeting between its officials and a senior delegation from the Vienna-based agency. .

Years of Iranian stonewalling have left the IAEA unable to ascertain whether Tehran is telling the truth in asserting that it has no nuclear weapons ambitions and that its atomic activities are meant strictly to generate power. Its refusal to cooperate with the agency was the trigger that prompted UN Security Council involvement last year, leading to two sets of sanctions.

Any decision by Iran to cooperate with the agency would thus be a major compromise on its part. As such, it could weaken a push by the United States and its Western allies on the council to impose new UN sanctions — even if Tehran continues to defy the council's main demand that it freeze its uranium enrichment programme..

In talks between Iranian officials and IAEA Deputy Director General for Safeguards Olli Heinonen, "agreement was reached on the designation of new agency inspectors, a visit of agency inspectors to the heavy water research reactor at Arak by the end of July and the finalisation of the safeguards approach at the Fuel Enrichment Plant at Natanz during early August," said a statement from the IAEA.

Posted by: Fred || 07/14/2007 00:00 || Comments || Link || E-Mail|| [6472 views] Top|| File under: Govt of Iran
Bush accuses Iran, Syria, Hezbollah for Iraq violence
US President George W. Bush on Thursday accused Iran, Syria and Lebanon's Hezbollah of playing a nefarious role in the carnage gripping Iraq and warned that an early US withdrawal would only "frighten Arab allies." For this reason, Bush said Thursday he was sending US Secretary of Defense Robert Gates and Secretary of State Condoleezza Rice to the Middle East next month to consult Arab allies on the conflict.

Bush spoke after an interim White House report found the Iraqi government had made only mixed progress in meeting political goals. It said conditions were still dangerous and challenging, six months after Bush ordered a US troop buildup. "The fight in Iraq is part of a broader struggle that's unfolding across the region," Bush said. "The same regime in Iran that is pursuing nuclear weapons and threatening to wipe Israel off the map is also providing sophisticated IEDs [improvised-explosive device] to extremists in Iraq who are using them to kill American soldiers. The same Hezbollah terrorists who are waging war against the forces of democracy in Lebanon are training extremists to do the same against coalition forces in Iraq.

"The same Syrian regime that provides support and sanctuary for Islamic jihad and Hamas has refused to close its airport in Damascus to suicide bombers headed to Iraq," Bush said. "All these extremist groups would be emboldened by a precipitous American withdrawal, which would confuse and frighten friends and allies in the region," he said, adding that Arab nations have "a stake in a stable Iraq."

He said that the "war against extremists and radicals is not only evident in Iraq, but it's evident in Lebanon, the Palestinian Territories and Afghanistan."
Posted by: Fred || 07/14/2007 00:00 || Comments || Link || E-Mail|| [6464 views] Top|| File under: Govt of Iran
Aoun sees himself as the only hope for Lebanon
Retired General Michel Aoun, the sole declared but hotly disputed candidate with less than 11 weeks to go before presidential elections, sees his candidacy as the only way out for a Lebanon deep in crisis. "Maybe I am the key because I am independent, love Lebanon, and am a free man, with no foreign capital behind me ... I can be the bridge between all sides," he said. "I can't guarantee anybody else. I know my country, our politicians ... I don't want a mistake," Aoun told AFP in an interview at his borrowed villa headquarters in the affluent mountain resort of Rabieh, northeast of Beirut.

The Maronite Christian opposition leader said he was opposed to a "weak" consensus candidate coming forward in a bid to break the deadlock, warning that such a scenario could spark further instability and "destroy the country."

All-party talks taking place near Paris this weekend were "an opportunity for all parties to expose their points of view ... and for a possible initiative born of a synthesis," Aoun said. "If we are not optimistic, why go to Paris? We have to give a chance to all initiatives," he said.

Aoun's Free Patriotic Movement won a vast majority of the Christian vote in 2005 legislative elections, after Syria ended its almost three decades of military domination of Lebanon under international pressure following former premier Rafik Hariri's murder.
Posted by: Fred || 07/14/2007 00:00 || Comments || Link || E-Mail|| [6466 views] Top|| File under:
UN report showing Sheba belongs to Lebanon shocks Israel
In what was described as a shocking report for Israel, a UN cartographer has determined for the first time that the Israeli-held Sheba'a Farms belong to Lebanon, supporting a position long held by Lebanon and Syria. Reports on the cartography met with tightlipped response from Hezbollah.

The report, leaked to the press on the eve of the first anniversary of Israel's 33-day war on Lebanon, stated that the UN has asked the Israeli government to hand over the Farms to the UN. However, both Israeli and UN officials scrambled to deny the report, published in Haaretz. According to sources in the Israeli paper, Haaretz obtained "the draft" of the cartographer's report from its own UN sources.

No Israeli official was available to comment on the record on the report because of the sensitivity of the issue. But Israeli official sources told the Gulf News correspondent in Occupied Jerusalem on condition of anonymity that the report was discussed by the Israeli Security Cabinet yesterday and the issue was left pending for further clarification by the UN and the US.

Israeli media sources said the report has been made available to Israel for "a while", but was not publicly disclosed to avoid "angry reactions from Israelis that would torpedo their perception that the borders between Lebanon and Israel were carefully drawn," an Israeli journalist told Gulf News. "The report demolishes one of the strong points in Israel's war [on Lebanon]. Israelis are shocked," he added.

Israel captured the 25-square km area on the Israel-Lebanon-Syria border as part of the Syrian Golan Heights during the 1967 War. When Israel withdrew its troops from southern Lebanon in 2000, it was announced that the withdrawal was complete, as the UN has viewed the Sheba'a Farms as Syrian land, but both Lebanon and Syria said it was Lebanese territory.

Despite repeated attempts by Gulf News, officials in the Lebanese government and Hezbollah were tightlipped and would only comment after an official announcement from the UN.
Posted by: Fred || 07/14/2007 00:00 || Comments || Link || E-Mail|| [6475 views] Top|| File under: Hezbollah
Who's in the News
39
[untagged]
8
Iraqi Insurgency
7
Taliban
4
al-Qaeda in Iraq
3
Govt of Iran
2
Palestinian Authority
2
Muttahida Majlis-e-Amal
2
al-Qaeda
1
Islamic Jihad
1
Thai Insurgency
1
al-Qaeda in North Africa
1
al-Tawhid
1
Fatah al-Islam
1
Govt of Sudan
1
Hamas
1
Harkatul Mujahideen
1
Hezbollah
Bookmark
E-Mail Me
The Classics
The O Club
Rantburg Store
The Bloids
The Never-ending Story
Thugburg
Gulf War I
The Way We Were
Bio
Merry-Go-Blog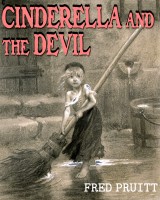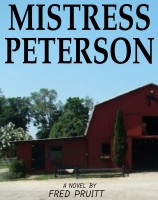 On Sale now!


A multi-volume chronology and reference guide set detailing three years of the Mexican Drug War between 2010 and 2012.

Rantburg.com and borderlandbeat.com correspondent and author Chris Covert presents his first non-fiction work detailing the drug and gang related violence in Mexico.

Chris gives us Mexican press dispatches of drug and gang war violence over three years, presented in a multi volume set intended to chronicle the death, violence and mayhem which has dominated Mexico for six years.
Click here for more information


Meet the Mods
In no particular order...


Steve White
Seafarious
Pappy
lotp
Scooter McGruder
john frum
tu3031
badanov
sherry
ryuge
GolfBravoUSMC
Bright Pebbles
trailing wife
Gloria
Fred
Besoeker
Glenmore
Frank G
3dc
Skidmark
Alaska Paul



Better than the average link...



Rantburg was assembled from recycled algorithms in the United States of America. No trees were destroyed in the production of this weblog. We did hurt some, though. Sorry.
3.235.140.84

Help keep the Burg running! Paypal: