China-Japan-Koreas
Japan, slumbering military giant, stirs
As expected, Japan's cabinet extended the deployment of up to 600 troops in Iraq for another year, though they are largely sequestered in their high-tech desert fortress. This move was billed as unflinching support for its ally the United States and a helping hand to war-torn Iraq. A new defense policy unfurled the following day, however, showed that after a half-century, Tokyo's military and global aspirations, like a once-slumbering giant, may just be starting to stir.

The cabinet, in endorsing the new five-year defense policy, also cracked the door open just a bit, lifting a decades-old arms-export ban, citing as justification an "immediate" need for a joint missile-defense system with the United States. Only certain exports to the US will be allowed - the general ban was not lifted. And for the first time, the defense-policy outline singled out other nations as security concerns - understandably North Korea, but also China.

Continued on Page 49
Posted by: tipper || 12/13/2004 9:44:10 AM || Comments || Link || E-Mail|| [281 views] Top|| File under:
N.Korea Says Reconsidering Place at Nuclear Talks
SEOUL (Reuters) - North Korea is seriously considering its role in talks on its nuclear plans because of what it sees as a concerted campaign to topple the North's ruling system, the North Korean Foreign Ministry said on Monday. The United States had launched a psychological campaign to persuade people there was a crisis in the North, including mass defections by generals to China, said a lengthy statement published by the official KCNA news agency.

"Under this situation the DPRK is compelled to seriously reconsider its participation in the talks with the U.S., a party extremely disgusting and hateful," it said. DPRK stands for the North's official name, the Democratic People's Republic of Korea. Although the North used trademark ambiguity in its wording, the ministry spokesman appeared to be referring to six-country nuclear talks that involve the two Koreas, China, Japan, Russia and the United States. The five regional powers are seeking to persuade the North to ditch its nuclear weapons ambitions in return for aid and security guarantees.

The latest remarks represented a hardening of Pyongyang's position since it said in a ministry statement on Dec. 4 that the North would not return to the six-party talks until re-elected President Bush had assembled his new team and Washington had decided its policy. "Now that the U.S. is trying to shake the backbone of the DPRK, not content with hurling mud at it, the DPRK is compelled to say something to the U.S.," Monday's statement said.
Continued on Page 49
Posted by: Zenster || 12/13/2004 12:57:24 AM || Comments || Link || E-Mail|| [292 views] Top|| File under:
Europe
Spanish Leader Denies Gain From Bombings
Spain's prime minister, heckled Monday by opposition lawmakers, angrily denied his Socialist party instigated anti-government rallies on the eve of a general election to reap political benefit from the Madrid train bombings. Prime Minister Jose Luis Rodriguez Zapatero also accused former Prime Minister Jose Maria Aznar of misleading Spaniards by blaming Basque militants for the bombings, even after evidence of an Islamic link emerged and accumulated. Thousands of demonstrators — spreading the word by cell phone text message — convened protest rallies outside then-ruling Popular Party offices in Madrid and other cities on March 13, two days after the bombings that killed 191 people.

They accused Aznar's pro-U.S. government of making Spain a target for al-Qaida by endorsing the Iraq invasion — and the next day, the opposition Socialists won the election. Under Spanish law, political rallies are banned the day before an election. "We did not know about, plan, participate in, instigate or support the demonstrations on March 13," Zapatero said at a raucous session of a parliamentary commission probing the bombings.
Posted by: Fred || 12/13/2004 12:49:22 PM || Comments || Link || E-Mail|| [270 views] Top|| File under:
European Experts Urge Reviewing Schoolbooks on Islam
Europe should review its schoolbooks on Islam as a good start for introducing the true image of the Muslims' religion, European experts recommended on Sunday, December 12. "A lot of factual mistakes, misleading perceptions are prevalent in schoolbooks in Europe all over the past years, we have to admit," Wolfgang Hoepken, the director of Germany-based Georg Exkert Institute, told a three-day Euro-Arab Dialogue conference that opened here earlier in the day.

The Institute has analyzed several textbooks presented to school children in European countries on Islam. "There is relatively little on Islam in these selective texts," Hoepken said.

Continued on Page 49
Posted by: tipper || 12/13/2004 2:28:59 AM || Comments || Link || E-Mail|| [263 views] Top|| File under:
Turkey's Radical "Fringe" Returns to View
It's the sort of scene that rattles Turkey's Western-looking establishment: angry demonstrators raising fists for Islam and waving posters supporting Chechen separatists, the Iraq insurgency and hard-line Palestinian factions such as Hamas. "Islamic resistance will win!" chanted nearly 400 protesters, including women wearing green headbands with Quranic verses - similar to those worn by suicide bombers in farewell videos.

Radical cries from the fringe - like these in Istanbul last weekend - are driving concerns that the Muslim nation's push toward Europe may stir momentum in the opposite direction. Ahead of a key European Union vote Friday, pro-Islamic political groups appear ready to seek gains if Ankara's bid to join the EU falters and more extremist elements could use the East-West split as fresh ground for recruits in a country still stunned by bombings last year linked to al-Qaida. "Turkey is like a firewall between radical Islam and the West," said Dogu Ergil, a political science professor at Ankara University. "The consequences if the firewall comes down are scary."

It's already been shaken. Turkish authorities are still trying to assess the alleged role of al-Qaida and Osama bin Laden in attacks last November in Istanbul's European side. Some 60 people, including the British consul-general, were killed in bombings at two synagogues, the British Consulate and the headquarters of London-based HSBC bank. Turkey's top military officer says terrorism is Turkey's top domestic threat. In response, authorities have clamped down on underground funding networks for Chechen rebels and are watching a growing trend of political Islam in Turkey for signs of drifting into radical orbits.
Continued on Page 49
Posted by: .com || 12/13/2004 12:23:43 AM || Comments || Link || E-Mail|| [287 views] Top|| File under:
Dean touts his strategy for DNC
Former presidential candidate Howard Dean yesterday made a national pitch to head the Democratic Party, saying he will create a 50-state strategy to win new voters.


"We're gonna win New Hampshire! An' we're gonna win Texas! An' we're gonna win Saskatchewan! An' we're gonna win...!"

"I really believe we have to stand up for being Democrats," Mr. Dean said on NBC's "Meet the Press."


"Otherwise, what are we? The Reform Party? Look what happened to them! Yeeeeargh!"

"We have a message to sell. I frankly think it's a better message than the Republicans'; we've just got to figure out how to get it out there."


"Maybe if we all holler together, real loud..."
"Get the net, Terry!"

Mr. Dean was the only one of eight candidates for Democratic National Committee chairman to appear on the Sunday talk shows. Other candidates are: former Rep. Martin Frost of Texas; former Dallas Mayor Ron Kirk; former Denver Mayor Wellington Webb; former Clinton administration chief of staff Harold Ickes; former Michigan Gov. James Blanchard; New Democratic Network President Simon Rosenberg; and South Carolina political strategist Donald Fowler.


That's a very distinguished list of has-beens and never-beens...

The former Vermont governor said the Democratic Party has to "look at what the Republicans do well" and establish a grass-roots base of office holders.


What they do well is beat Democrats...

On Saturday, Mr. Dean told party leaders, "I want to do what the Republican National Committee does; they're better organized than we are."


"More articulate, too! Yeeeeargh!"

All of the candidates addressed the Association of State Democratic Chairs on Saturday in Orlando, Fla., although Mr. Dean said yesterday he has not decided whether he will seek the vote in February to replace outgoing party chief Terry McAuliffe. "I am going to run if I think that I can win, if I think they really want me," Mr. Dean said.


"But only if they like me, they really, really like me!"

Sen. Richard J. Durbin, Illinois Democrat and assistant minority leader, declined to endorse Mr. Dean on ABC's "This Week."


"Nope. Nope. Ain't gonna do it. And despite my name, I do not lead a gang of train robbers, so you can just drop that!"

"I'm not going to be endorsing Howard or any particular candidate. I hope we find the right person," Mr. Durbin said. "Howard Dean made an ass of himself a great contribution to the American political scene. I want him as part of the leadership of the Democratic National Committee, even if he's not the chairman."


"I was thinking maybe he could be the court jester to Harold Ickey..."

Former Sen. Bob Kerrey of Nebraska, who served on the September 11 commission, said last week that Mr. Dean would do a good job as chairman but "he's going to have some 'splainin' to do, as Ricky Ricardo used to say."
"Which Howard Dean are we talking about?" Mr. Kerrey asked. "If we're talking about the Howard Dean who was governor of Vermont, I would say, fine. But if it's the presidential candidate Dean, I would say, probably, no." The New Republic published an editorial opposing Mr. Dean, saying, "The liberal base is simply not large enough to win a national election."
Posted by: tipper || 12/13/2004 9:53:59 AM || Comments || Link || E-Mail|| [263 views] Top|| File under:
Home Front: WoT
T-rays to detect terrorists
IMAGING technology could be used to detect terrorists as easily as it could find cancer, researchers believe.

Devices using TeraHertz, or T-rays, are being developed in laboratories around the world that will like never before see through clothing, packaging and other objects.

Safer and clearer than X-rays, T-rays are emissions between infra-red and microwaves.

T-rays enable scientists to analyse the composition and density of things the rays contact, and also to image them.

"Most molecules vibrate in the TeraHertz frequency, so if you can detect them with T-rays, you can get a very good fingerprint," Professor Derek Abbott, from Adelaide University said.

"T-rays pass through things like food packaging, clothing, plastic and cardboard enabling us to analyse what's inside.

"This means they can be used to detect and identify weapons of metal or plastic, illicit drugs or biological hazards like anthrax, even if they were hermetically sealed.

"You can find out much more about the substance than you would with optical, infra-red or X-ray imaging, and this helps to identify it precisely."

Leading scientists from the US, Europe, Asia and Australia will converge on Adelaide from Thursday to discuss the latest advances in T-ray technology.

Prof Abbott said scientists had recently discovered that T-ray technology could be used to detect cancer and it could also identify explosive compounds.

He said it had the ability to be used in food safety and quality monitoring, disease detection, airport security, postal scans for drugs, explosives or bio-weapons and military threat detection.
Posted by: tipper || 12/13/2004 8:01:18 PM || Comments || Link || E-Mail|| [264 views] Top|| File under:
Guantanamo Briton might go mad from confinement: Father
The father of a Briton held at the U.S. base at Guantanamo Bay, Cuba, has spoken of his fears for his son's deteriorating mental, saying that solitary confinement is driving him mad. Azmat Begg told BBC radio that his son Moazzam Begg, he has been tortured by the U.S. guards, and that he was being driven insane by being confined in a solitary cell. "From what I gather from different sources, it looks that he is deteriorating very badly and things are going badly physically and mentally," Begg said. "I don't know how a person can stay in solitary confinement for such a long time and remain normal.


I doubt his normality when he went in there...

"He has been there nearly three years in solitary confinement without even a guard, just being watched by a camera. "It is a long, long battle, which I can fight but I don't think he can survive that long." Begg said he fears that by the time his son's case reaches the courts he would not be fit to defend himself. "By that time, mentally he will be finished. He won't be able to say anything. He will be a cabbage," Begg said.


Or maybe a rutabaga. That'd be a good thing for prospective jihadis to think about before rushing off to fight the infidels...

"By that time, mentally he will be finished. He won't be able to say anything. He will be a cabbage. Why do they want him to go mental? Is it because he has seen a lot of cruelty and a lot of irregularities and violations of human rights? That is possibly why he is kept aside, so he doesn't talk about what he has seen to the other prisoners."
Posted by: Fred || 12/13/2004 6:03:01 PM || Comments || Link || E-Mail|| [299 views] Top|| File under:
Babes in Arms: Report leans toward women in combat
EFL



Internal Army documents advocate changing Pentagon rules on mixed-sex units in a way that critics say will risk placing female soldiers in ground-combat situations.
    The Nov. 29 briefing to senior Army officers at the Pentagon, presented as part of the service's sweeping transformation of its 10 war-fighting divisions, advocates scrapping the military's ban on collocation -- the deployment of mixed-sex noncombat units alongside all-male combat brigades.
    The briefing contained the phrase: "The way ahead: rewrite/eliminate the Army collocation policy."
    To some in the Army, the confidential briefing proves that the service is moving toward a decision to put women within direct combat units, despite statements denying such plans, including a Nov. 3 Capitol Hill briefing for senior congressional staff members by Army and Pentagon officials.
    According to one aide, the Nov. 3 briefers assured the staff members that the Army was complying with the collocation rule and did not want it changed.
    "We are not collocating," a senior congressional aide quoted the presenters as saying.
    But the Army's Nov. 29 paper suggests otherwise, and critics of the plan, both inside and outside the Army, argue that it is part of an overall plan to override a 1994 policy prohibiting women from serving in direct land combat.
...
    The Times reported last week on an internal May 10 briefing that portrayed the Army as in a bind. The briefing states the Army does not have enough male soldiers to fill the FSCs if they were to collocate with combat brigades and thus required to be men-only.
    All-male FSCs, the paper states, "creates potential long-term challenge to Army; pool of male recruits too small to sustain force."
Posted by: Mrs. Davis || 12/13/2004 3:17:52 PM || Comments || Link || E-Mail|| [271 views] Top|| File under:
Syria-Lebanon-Iran
Minister: U.S. pressures will not scare Lebanon
Lebanese Minister of Social Affairs, Ghazi Zeiter, called for the cooperation and cohesion between Syria and Lebanon against the pressures placed on both countries. Zeiter said during his meeting with popular factions that Lebanon will never feel afraid from the U.S. pressures. He also stressed on the importance of the cooperation with Syria and the commitment to the national unity. The Assembly of Scholars in Amel Mount, Lebanon, also emphasized that the recent Lebanese national rally in Beirut indicated the Lebanese opposition to the UN Security Council resolution No. 1559 that interferes in Lebanon's internal affairs. The Assembly also criticized the U.S. Ambassador in Beirut for interfering in Lebanon's domestic affairs in a way that violets the diplomatic norms.
Posted by: Fred || 12/13/2004 7:44:08 PM || Comments || Link || E-Mail|| [273 views] Top|| File under:
Albright Seeks to Replicate Her Stunning N.Kor Success in Iran
EFL


The following article was signed by Madeleine Albright, secretary of state in the Clinton administration, and by seven former foreign ministers: Robin Cook of Britain, Hubert Vedrine of France, Lamberto Dini of Italy, Lloyd Axworthy of Canada, Niels Helveg Petersen of Denmark, Ana Palacio of Spain and Jozias van Aartsen of the Netherlands.

Foreign ministers from France, Germany and Britain meet with Iran's top nuclear negotiator this week at a moment of enormous consequence. The United States will not be there, but the subtle signals it will send from a distance will have a tremendous impact on the outcome. There are some who believe that Washington expects, and perhaps hopes, that the talks will collapse altogether. But if the United States and Europe are to be successful in preventing a radical regime from gaining nuclear weapons, there will have to be much greater coordination and new approaches on both sides of the Atlantic.
Continued on Page 49
Posted by: sludj || 12/13/2004 1:02:16 PM || Comments || Link || E-Mail|| [264 views] Top|| File under:
Feature: 'A President should create enemies'
Recently an article was published in Iran's press entitled 'An Ideal President' by Ali Motahhari. The article is worth pondering upon from various aspects. Ali Motahhari is the son of the prominent ideologue of the Islamic Republic, Morteza Motahhari who was assassinated in the first months after the 1979 Revolution. Hadi Bolouki, the staff of Iran's reformist daily Etemad has written an article analyzing Motahhari's remarks. His article is entitled 'A President Should Create Enemies'. The following are parts of Bolouki's article:
Ali Motahhari believes that an ideal Iranian president has to firmly believe in the notion that Islam is a global power which does not need borrowing from other economic powers of the world, for Western economy and democracy are both rejected and unreliable.


That's why Islamic societies are so productive, and we in the West always have to steal technological advances from them, buying anything more technologically advanced than a claw hammer from them. Democracy, as we all know, is a Jewish plot, foisted upon the world. The so-called "laws of economics" are overridden by the Koran, and can safely be ignored...

Now I would like to ask him that based on which Islamic teaching we should avoid using others' experiences?


'Cuz if it didn't happen to Mohammad, it didn't happen. Everybody knows that.

Accepting the power of Islam is not equal to the negation of the economic might of socialist and capitalist systems. Can Motahhari who says that the economic rules of Islam are enough for running a society, help me with a source or a reliable book on Islamic economics over which all Muslim figures have reached a consensus? What is the pattern of Islamic economics? Has the Islamic Republic of Iran's economic performance in the past 25 years been a symbol of Islamic economics? If yes, in which sector?


The rubble sector. The rubble produced by the Bam earthquake puts to shame the amount of rubble produced in similar intensity earthquakes in other, less Islamic countries, like Mexico, Taiwan, and California. I'd also point out that the corpse counts from Bam are orders of magnitude higher. Why are the decadents states of the West (and the East) incapable of producing the heaps of deaders that are common in Islamic natural disasters? Even Turkey, caught up in the heresies of Kamalism and subject to regular earthquakes, is incapable of achieving numbers approaching those recorded departing this vale of tears in Iran.

Why is Motahhari ignorant of the fact that the general economic principles of Iran's Constitution have been inspired by the world's common and already-tested economic rules? Although the Islamic Republic has tried to give an Islamic color to all its aspects by adding an Islamic suffix to everything, one can hardly consider the Iranian economy as an Islamic one.


Adding the Islamic suffix seems to have made the economy fairly ineffective, though...

The absolute negation of western democracy is neither possible nor useful. Who can deny the fact that on many occasions western democracy and civilization have served human societies.


Ayatollahs deny it all the time. The principle is that societies need to be ruled by pious men with turbans and automatic weapons, with roving bands of fascisti keeping a contented Islamic populace in line. The ideal world government involves a caliph, seated on brocade cushions, wearing a jeweled turban and surrounded by bearded holy men, ruling the entire world, his coffers full of glittering gold provided by submissive dhimmis. On holy days, he can appear on his balcony, with Nubians fanning the flies away, and toss a few handsful of that gold to the cheering, beturbanned populace. Iran is only the first step in achieving that dream, an example to the rest of the world of what to expect.

Ali Motahhari says that an ideal president should be able to create enemies.


Now, I'd say that the ideal president should be willing to create enemies if necessary, but shouldn't go out of his way to do so. There's a good case to be made for pragmatism vs. warm milk — G.W. Bush vs. Jimmy Carter — but I can't see the case for truculence. Bob Mugabe and Kim Jong Il aren't what I'd call good role models for the world's governing classes, though I'd also add that the ayatollahs aren't, either.

If Motahhari could take a look at the problems of Iranian society and the number of its present enemies as well as the isolation of Iranians at world level and the issue of brain drain, then he would perhaps give a second thought to his description of an ideal president. Doesn't he really know that the weak management system and the contradictory policies of different governmental sectors have made many detach themselves from the system? How is it that certain people believe that the key to the survival of the Islamic Republic is the isolation of allies and provocation of enemies?


My guess is that the Islamic Republic is following a path similar to the one Saddam Hussein was following: taking upon itself the trappings of a superpower without building the economic and civil base to support it. That's why the fascination with nuclear weapons power, long-range missiles, this or that group of "special" revolutionary guards, and the involvement in the Wonderful World of Terror. And it's also why their economy sucks, the unemployment rate's high, and 41,000 people can be killed in a single earthquake — what money doesn't go into the ayatollahs' pockets and subsidizing new mosques and other religious institutions (basically the same thing) goes into projecting power, rather than into bettering the lives of the citizenry. This makes sense from the Fascist (true meaning of the word) point of view of Fearless Leader and his henchmen, as the citizenry's there to serve the state, rather than the state being there as a reflection of the citizenry.

"An ideal president has to be well aware of his legal authorizes within the framework of the Constitution and has to be a defender of civil rights." says Motahahri. But according to Iran's Constitution, what are the authorities of the president?


For startsies, he's two steps down the power ladder, behind Fearless Leader and behind the Expediency Council. He's basically a mid-level manager, responsible for keeping the majlis in line...

If as an example a president can win 90% of the votes, will he be granted the same authorities or not? Is the president allowed to tackle the violation of other state organizations? As the one in charge for the security of its citizens, is the president allowed to replace the police head of even a small town? So through which means can a president defend civil liberties? Does Ali Mortahhari know that President Khatami won more than 80% of the votes, but he is not given even 20% of his legal authorities?"


He may have noticed, but he prob'ly doesn't care, since Khatami's not of his party. But a lot of that fault lies with Khatami and his warm milk personality. If Rafsanjani was president, even with 50.0001 percent of the vote, the Islamic Republic's presidency would be wielding a lot more power. But Khatami doesn't have his own bands of blackshirts roaming through the cities, armed with everything from sticks to automatic weapons, willing to do battle with his rivals.

Motahhari notes that a good president has to be interested in cultural issues and should try its best to correct peoples' social behavior even their driving. He says that the Hashemi Rafsanjani administration under the pretext of development ignored justice and describes Khatami's government a cultural invader.


"I mean, if he had his way, we'd hardly kill anybody!"

I would like to ask Motahhri who is really in charge of cultural affairs in Iran? Who draws up the general principles in this field? The theological schools? Universities? Friday prayer leaders? The state Broadcasting Organization or the press? Which one of the mentioned sectors is supervised by the president and which one of them feels obliged to find an answer to its misdeeds once questioned? This is while after a quarter of a century since the establishment of the Islamic Republic, the rates of divorce, accidents, unemployment and addiction are all on the rise while respect for civil rights has declined."


Could have something to do with a deadlocked government, whose real priorities lie with power projection rather than with the state of the national economy. But more likely it has to do with a contempt for and impatience with the gummint as a whole, both the hardline black turbans and the warm milk "reformers" who haven't been able to reform anything. Khatami's a Karensky, not a Lenin. Rafsanjani's a Bukharin, not a Stalin. But don't feel too threatened. The Papal States languished in backwardness, ruled by holy men, for hundreds of years, Italia's black hole of poverty and misery. If it drops the silly great power pretensions, Iran could enjoy a similar run.

Motahhari who refers to the Iran-Europe negotiation as a black spot in Khatami's record has to be reminded of the fact that the general policies of the system are drawn up somewhere else rather than in the presidential palace. Motahhari notes that it's better for the Iranian president not to be a cleric and to justify his assertion he says that clerics are responsible for guiding people and propagating Islam, however as a president you should handle executive tasks and thus you are always prone to criticisms and protests, so your image may be tarnished.


At least we can agree on something, if for different reasons...

Therefore it's better for the clerics to keep away from such posts which may hurt their status!! According to Motahhari it's only the clerics whose status has to be safeguarded. Doesn't it mean that for Motahhri the non-clerics should serve the clerics as a scapegoat in times of hardships? Where does this discriminatory approach come from?


That's a reflection of the fact that the citizenry exists to serve the state, and the clerics are the embodiment of the state.

In all one can say that Ali Motahhri's article is full of contradictions and flaws and is in direct contrast with the Iranian Constitution and the realities in Iranian society.
Posted by: Fred || 12/13/2004 9:37:39 AM || Comments || Link || E-Mail|| [815 views] Top|| File under:
Iran's Revolutionary Guards Control Missile and Nuclear-Weapons Programs
From The New York Times, an opinion article by Vali Nasr, a professor of national security affairs at the Naval Postgraduate School in Monterey, California, and by Ali Gheissari, a professor of history at the University of San Diego.
.... [Iran's] Revolutionary Guards were formed in May 1979 by young rebels loyal to Ayatollah Ruhollah Khomeini; their job was to combat the well-organized leftist militias that had challenged clerical control of the revolution. The guards evolved into a full-fledged military force during the Iran-Iraq war in the 1980's, and were involved in many of the key campaigns. They also played a direct role in the organization and training of Hezbollah in Lebanon and the Badr Brigade in Iraq.

While the guards had a lower profile in the 1990's, the victory of the reformist Mohammad Khatami in the presidential election of 1997 led the conservative clerical leadership to give them new support. In exchange for the guards cracking down on advocates of reform, the government gave them generous financing for troop training and new heavy-weapons systems - including giving them oversight of missile and nuclear research programs - as well as increases in salaries and benefits. The guard corps expanded its intelligence service, paramilitary ranks and even its air and naval capacity. It now has close to 150,000 soldiers, making up about a third of the nation's military.

Today the guards are commanded by a group of ideological conservatives, notably Gen. Yahya Rahim Safavi, who has even criticized the government for its willingness to negotiate with Europe over the country's nuclear activities. These commanders share strong personal bonds forged in the Iran-Iraq war, during which many were involved in ferocious campaigns that involved chemical attacks. They hold common views on Iran's regional dominant role, the nature of the country's external threats, and protecting the values of the revolution.
Continued on Page 49
Posted by: Mike Sylwester || 12/13/2004 7:46:21 AM || Comments || Link || E-Mail|| [293 views] Top|| File under:
U.S.- European discord over Iran is deepening
U.S.- European discord over Iran is deepening

http://newsisfree.com/click/i,64432134,729/

WASHINGTON - Despite a renewed American effort to repair relations with Europe, a disagreement between the Bush administration and European leaders over how best to persuade Iran to abandon its suspected nuclear weapons program has deepened in recent weeks, diplomats on both sides say. The diplomats said the disagreement focused on what Europeans maintained was the crucial next step in their drive to persuade Iran to move beyond its recently agreed upon voluntary suspension of uranium enrichment activities to the point of abandoning them outright.


Europe wants to ply them with gold while America is still tending towards the use of lead.


Envoys from Britain, France and Germany gained Iran's agreement to suspend a vital part of its nuclear program last month.


Which part and whether it was large or small, partially shut down, mothballed or merely given a new coat of paint remains unclear at this time.


The accord was later endorsed by the 35-nation board of the International Atomic Energy Agency, the United Nations' nuclear monitoring agency. Both the European and Iranian officials who negotiated the accord said it was voluntary and temporary.


Which, in Iranian terms, means nothing of the sort needs to be done whatsoever about complying with anything that was discussed.


Permanent cessation is subject to further talks in which economic and political benefits for Iran are to be discussed.


As yet, the definition of "permanent cessation" is highly variable. Europe's interpretation involves a time span that allows for another significant round of big ticket infrastructure builds in Iran, while America is leaning more towards smoking holes in the ground.


But in recent interviews, European diplomats said that to gain a permanent cessation, the Bush administration must participate in talks with Iran and signal a willingness to be a part of an eventual final accord involving economic incentives and a discussion of security guarantees for Iran.
Such a quid pro quo involving Iran is only possible if Tehran demonstrates the slightest ability to keep their word about anything at all. This is largely regarded as a low-odds longshot by most domestic diplomats.
"We have a deal with Iran that is not perfect," said a European diplomat. "We have to develop it into a permanent suspension. But we will succeed only if we can provide a lot of carrots."


Which is just fine with America, but only so long as the "carrots" are shaped like really big sticks.


"We will not obtain a comprehensive deal on Iran without the United States." A diplomat from a different European country said the "biggest carrot" that could be offered Iran would be several hundred megatons a discussion about an eventual normalization of relations with the United States, including possible guarantees that Iran would not be attacked or subverted.


American foreign policy experts attribute these concerns to our government's crash course development of really big stick-shaped carrots.


"It would be very helpful if the United States also embraced this view," the diplomat said of the need for American involvement.


Just as soon as our latest crop of "carrots" comes in.


But he said that when some Europeans recently raised this issue with Condoleezza Rice, the national security adviser and secretary of state designate, they failed to convince her.


"Iran has this distinct credibility problem with all of us across the pond, see?"


A senior U.S. official said the administration was "deeply worried" about the entire European approach because it could lull the United States into a false sense of security. Any such deal, he said, could easily be subverted or circumvented, much as North Korea did after it agreed in 1994 to freeze its production of weapons-grade fuel at one reactor, only to renege on the accord and embark on what the United States charges is a plan to produce weapons-grade fuel at another, clandestine location.


A plan which Iran has lifted directly from North Korea's playbook.


Another senior administration official said there was also no confidence within the administration in the ability of the International Atomic Energy Agency to monitor Iran's compliance even with the accord hammered out by the Europeans.


Mind you, that's merely the one citing "voluntary suspension." Any mention of "permanent cessation" is normally greeted with hysterical laughter in Tehran and terse discussions of throw-weights in Washington DC.


The official said that the Europeans had agreed to excessive limits on the agency's ability to inspect Iran's facilities including blindfolds, earplugs plus some really, really thick mittens, and that there was the added problem that Iran might pursue weapons programs at facilities that Western experts had been unable to locate or identify.


Once again, this is where those several hundred megaton "carrots" come in.


European diplomats, responding to these criticisms, said that while their deal with Iran was fatally flawed, it represented the best hope for reaching an accord that would be accepted by the rest of the world, particularly Iran's fairy Godmothers, Russia and China, two players with economic ties to Iran. To get American involvement in the next phase of negotiations, European envoys said they told Iran that if it failed to comply with its agreement, they would join with the United States in referring the Iranian issue to the UN Security Council for possible further actions, including economic sanctions.


Russia and China will, of course, veto such sanctions so that Iran can finish growing its own "carrots."


To some U.S. officials, the European attitude may be well intentioned but also naive and based on a fundamental misreading of Iran's lies intentions. What is needed, they contend, is a unified willingness to demand action and to threaten sanctions against Iran. Bush administration officials add that while bombing Iranian nuclear sites or taking other sorts of military action are not being contemplated now, they are not ruled out for the immediate future. The European-American differences on the issue show few signs of being resolved soon, despite a trip this week by Secretary of State Colin Powell to three European-American meetings and a planned trip to Europe by President Bush after his inauguration in January.


The big money is on some major arm-twisting over this.


"The Europeans are barking up the wrong tree if they think the U.S. can bring the Iranians to the table to get an agreement on this," said Patrick Clawson, deputy director of the Washington Institute for Near Eastern Policy and an Iran specialist. "What is needed," he said, "is for the entire international community - the Europeans, the Chinese, the Russians and the United States - to tell the Iranians to make a deal on this or face the consequences.


This will happen at the same time snow flurries start gusting in hell.


Right now, what the Iranians say they want from the United States goes far beyond what the administration would be willing to offer."


As it typically has been. Always making with the deal-breakers.


The Europeans have begun discussion of an array of economic benefits that would accrue to Iran if it headed toward a full cessation of its suspicious nuclear activities.


How will the Europeans be able to tell that a "full cessation" has ocurred? They cannot tell anything of the sort right now and nobody's going to show them all of the Iranian facilities anytime soon.


Among them, according to the Europeans, would be a reaffirmation of Iran's right to have a peaceful nuclear energy program, including access to nuclear fuel on international markets in return for an agreement to return the fuel once it is used.


Pebble or thorium based reactors, maybe. U-238 fuel rods? Never!


Iranian access to Western high technology and discussing the establishment of the Middle East, presumably including Israel, as a zone free of all nuclear weapons, are also under consideration.


It's really difficult to imagine Israel surrendering all, or even some, of their nuclear weapons anytime soon. Unilateral cooperation by Iran will remain the most likely scenario.


U.S. officials say, however, they are suspicious of any partial deals that do not encompass an end to Iran's support of insurgents in Iraq and to groups that carry out attacks on Israeli citizens, including Hamas, the Palestinian Islamic Jihad and militant factions within the Palestine Liberation Organization.


Major sticking points for Iran, seeing as how these are sources of national and patriotic pride for them.


But European diplomats say they are prepared to enter into a discussion of these matters, and also of Iran's repressive practices at home, in what they are describing as "phase two" of their talks with Iran.


Phase two means: "We'll ignore all the wife-beating if you just promise not to cheat at cards anymore."


"Of course, the earlier the United States gets into the talks, the better," said a senior European diplomat, adding that the main incentive to Iran is to end the Western threat of economic and political isolation.


And any possible use of those really, really big stick-shaped "carrots."
Posted by: Zenster || 12/13/2004 2:47:39 AM || Comments || Link || E-Mail|| [266 views] Top|| File under:
Iranian woman journalist freed on bail, then hospitalized
An Iranian woman arrested in a judicial clampdown on reformist journalists was freed on bail but needed hospital treatment due to her detention, her husband told AFP on Saturday. According to Ahmad Beigloo, journalist Fereshteh Ghazi "was kept in solitary confinement for 38 days and had to be checked into hospital as she was not in a good physical or mental shape".
The woman was arrested over her articles on women's rights published on Internet sites. She was released on bail of 500 mln rials (about $57,000). In recent months, Iran's conservative-run judiciary has arrested a number of pro-reform journalists accused of publishing propaganda against the Islamic regime, acting against national security, disturbing public opinion and insulting religious sanctities, according to AFP. Four confined reformist journalists, three of them recently freed, have written letters of repentance, saying they were "brainwashed" by foreigners and "counter-revolutionaries". Two weeks ago the European Union lodged a formal protest with Iranian authorities over the arrest and harassment of journalists, staff of non-governmental organizations and members of religious minorities, AFP added.
Posted by: Seafarious || 12/13/2004 10:48:17 PM || Comments || Link || E-Mail|| [252 views] Top|| File under:
Bam reconstruction trend criticized
Majlis is not satisfied with the trend of reconstruction of the quake-hit city of Bam , the rapporteur of Majlis Development Commission said Saturday. Vali Azarvash also told Fars News Agency that a delegation of lawmakers visited Bam recently and discussed the pending problems of residents. "Bam reconstruction needs a proper timetable. Lack of a suitable distribution system is linked to the delay in Bam reconstruction," he added. Commenting on the absence of new roads and transportation minister since the former minister's impeachment, Azarvash said President Mohammad Khatami will introduce the new minister soon to Majlis. Some 35,000 people perished and more than 70% of buildings were destroyed in the devastating quake that hit Bam on Dec. 26, 2003.
[snippet from another article]: The Deputy Mayor of Bam in civil affairs said that out of 18 billion toman credit ($20,400,000) allocated by the government to the reconstruction of the city only 500 million tomans ($568,000) has been handed over to city officials — Fars News Agency.
Posted by: Seafarious || 12/13/2004 10:41:54 PM || Comments || Link || E-Mail|| [275 views] Top|| File under:
Afghanistan/South Asia
Rights group reveals new U.S. abuses in Afghanistan
Human Rights Watch said that it discovered new evidence that three more detainees have died in U.S. custody in Afghanistan. The New York-based group also accused the Bush administration of "dragging its feet" on investigations that might have prevented the abuses of Iraqi detainees. It said in an open letter to Defense Secretary Donald Rumsfeld that the United States is continuing to fail to probe the abuses or prosecute the guilty, noting that the U.S.-run jails in Afghanistan aren't operating according to the rule of law. Human Rights Watch also demanded the U.S. army to release an internal report on its Afghan detention facilities, which U.S. authorities promised to release several months ago.
Posted by: Fred || 12/13/2004 7:43:06 PM || Comments || Link || E-Mail|| [260 views] Top|| File under:
Pakistan Denies CIA Has Bases on Its Soil
Pakistan on Monday denied a newspaper report that the CIA has set up covert bases in the country's remote tribal regions to hunt for Osama bin Laden and stop him from plotting another attack on the United States.
The report in Monday's New York Times, citing anonymous American officials familiar with the operation, said the CIA had concluded that bin Laden was being sheltered by local tribesmen and foreign militants in northwestern Pakistan, and was suspected of controlling an elite terrorist cell that could be aiming to launch a "spectacular" attack against America. President Gen. Pervez Musharraf, who has faced heavy criticism at home for his strong ties with Washington, has previously acknowledged that a small number of American experts were working with Pakistani troops in their operations against al-Qaida militants. But he has denied that U.S. forces — deployed in their thousands in neighboring Afghanistan — are actively hunting bin Laden on Pakistani soil.


"They're... ummm... doing something else."

"There are no CIA cells in Pakistan ... in our tribal areas, and there is absolutely no truth in this New York Times report," said army spokesman Maj. Gen. Shaukat Sultan.


"Nope. Nope. Never happened."
Posted by: Fred || 12/13/2004 1:06:13 PM || Comments || Link || E-Mail|| [261 views] Top|| File under:
Africa: Horn
Report: Cease-Fire Breaking in Sudan
Cease-fire violations are on the rise in Sudan's bloodied Darfur region and the fighting is "poisoning" peace talks, where government and rebel negotiators met Monday for the first time, officials said. Thirteen violations of a cease-fire agreement were confirmed in September and 54 were documented between October and mid-December, said Assane Ba, a spokesman for the African Union, which is mediating the talks. "That means the violations are growing" in the western Sudan region, where the crisis has left tens of thousands dead and nearly 2 million homeless, Ba told reporters at the site of the talks in Nigeria's capital, Abuja.


Comes as a surprise, huh? I know. It floored me, too.
Posted by: Fred || 12/13/2004 12:54:59 PM || Comments || Link || E-Mail|| [308 views] Top|| File under:
Israel-Palestine
Israel to Pull Troops for Palestinian Vote
Israel will withdraw its troops from Palestinian towns for 72 hours during next month's Palestinian presidential election, the defense minister said Monday, signaling that a deadly weekend attack on an Israel army post is not derailing fledgling peace efforts. Defense Minister Shaul Mofaz also said it is in Israel's interest to coordinate next year's planned withdrawal from the Gaza Strip with the Palestinians — a marked departure from Israel's initial insistence to act unilaterally.

Israeli Prime Minister Ariel Sharon said the new Palestinian leadership is not doing enough to restrain militants. "By now, we don't see any change," Sharon said of Palestinian efforts. The comments marked the first time since Yasser Arafat's death last month that Sharon criticized the Palestinian leader's moderate successor, Mahmoud Abbas, although he did not mention Abbas by name. Later Monday, Israel's military chief, Lt. Gen. Moshe Yaalon, said militants are trying to undermine the new Palestinian leadership, but he hinted that Israel's patience is growing thin. "We have no choice but to act ourselves," Yaalon said at a briefing in the Gaza Strip. "That is what we are doing and that is what we will do unless someone on the other side takes responsibility and starts to deal themselves with the terror groups."
Posted by: Fred || 12/13/2004 12:14:37 PM || Comments || Link || E-Mail|| [272 views] Top|| File under:
Home Front: Culture Wars
A mouthful of tripe ( A Study in academic pretention)
PROFESSOR Elspeth Probyn shouldn't be so modest. In Wednesday's The Australian she denounced "Andrew Bolt's annual column in the Herald Sun on how useless academics are." Actually, professor, I have never claimed all academics are useless. In that column last month, I discussed only a few stand-outs -- ones who'd had work of dubious benefit financed by a $500 million-a-year system of Australian Research Council grants that seems unfocussed, wasteful and far too clubby. I wondered, for instance, how members of ARC committees could hand each other big grants, including one of $880,000 to study the "the classed, racialised and ethnicised dimensions of the bodily experience" in Japan.


I'm still waiting for my check to study the effects of liquor on multiethnic hookers. Maybe I didn't use obscure enough terminology in my grant application?

Did such grant-making help explain why the humanities in particular have become so insular and self-indulgent? Probyn, professor of gender studies at Sydney University and author of Sexy Body, tackled none of my arguments in her piece, simply wailing: "Would (Bolt) care that it hurts to be told that your 50-or 60-hour work week is pointless?"


If your 50- or 60-hour work week consists of pounding sand with a claw hammer, yeah, it's pointless...

Pointless? Now that I've checked Probyn's own faddish work — and who has paid her to do it — I can understand why she seemed to take my criticisms personally. Or why she sure should. In 2000, she received an $11,000 grant from the ARC to study The Making of Mod Oz: the roles of the food media in the construction of contemporary identity. In 2001, she won another $137,500 to ruminate over Practices and performances of alimentary identities: a comparative analysis of the food media and their audiences. And that same year she shared a $118,000 ARC grant to study Girl Cultures: the effect of media on young women's self-representations.


Yep. That's what I'm doing wrong. Gotta reword that synopsis...

That last study involved such things as quizzing girls on "their reaction to Sara-Maria Fedele (de facto star of the first Big Brother series) as a focal point for analysing both young women's interest in the Big Brother format and, more broadly, their responses to popular discourses of protection which circulate around their media consumption".


"Opacity factor 99 percent and rising, captain!"

I suspect, from their bloated titles, you'd understand her other studies even less, so I'll let Probyn describe what she's up to in one article, using her best English: "I argue that queer theory needs to extend its theoretical reach beyond an increasingly over-privileged and narrow use of sexuality."


I think I'll see if I can't work some hetero theory into my application. Maybe that'll help. And I'll use that "increasingly over-privileged and narrow use of sexuality," too. Do you think I'll have to attribute it? Does she want a royalty?

Which has her doodling:
The mouth machine registers experiences and then articulates them — utters them. In eating we may munch into whole chains of previously established connotations, just as we may disrupt them. For instance, an email arrives, leaving traces of its rhizomatic passage zapping from one part of the world to another, and then to me.
'UNSOLICITED, it sets out a statement from a Dr Johannes Van Vugt, in San Francisco, who on October 11, 1999, National Coming Out Day in the US, began an ongoing 'Fast for Equal Rights for persons who are gay, lesbian and other sexual orientation minorities'.
Wowsers! Lemme write this down: "The machine of desire registers experiences and then articulates them — utters them. In chasing hookers we explore whole chains of previously established connotations, just as we may disrupt them. [That'd be the spike heels, fishnet stockings, and Quik-Release™ Wonder Bras. Or should I explain that? Mebbe I should let the imagery speak for itself?] For instance, an email arrives, leaving traces of its rhizomatic [since I have no idea what rhizomatic means, if anything, I'll have to use it at least once] passage zapping from one part of the world to another, and then to me."

'UNSOLICITED [or maybe solicited, since we're gonna get lotsa money to write about hookers], it sets out a statement from a Dr Johannes Van Vugt [I gotta find somebody with a "van" or a "von" in his name to cite], in Baltimore's Hustler Club, who on [insert date here], National Boudoir Acrobatics Day, began an ongoing 'Fast for Equal Rights for persons who are heterosexual but with marked proclivities toward trapezes, German shepherds and Jolly Green Giant Cream Corn'."

And, no, it doesn't get any more readable -- or meaningful.


I thought it was profound.

Several questions zap into my thinking machine as I eat my dinner of connotations, leaving traces of their rhizomatic passage on my shirt. What exactly are Probyn's students learning that is of use to them? Or us? Why are we paying for her to write such dismal stuff, and so turgidly? And what does it say about the ARC that Probyn is just one of many academics who have received grants of $100,000 or much more to subject us to even more such arid theorising? But let me be as clear as I can so even Probyn understands: I am not criticising all academics in asking these questions. This time I've named only her.
Posted by: tipper || 12/13/2004 10:28:21 AM || Comments || Link || E-Mail|| [807 views] Top|| File under:
A Hostile Land Foils the Quest for bin Laden
Severely EFL


The war in Afghanistan inflicted severe damage on Al Qaeda, forcing it to adapt to survive, intelligence specialists agree. Today, they say it functions largely as a loose network of local franchises linked by a militant Islamist ideology. But Mr. bin Laden remains much more than just an iconic figurehead of Islamic militancy, most American intelligence officials now say. From a presumed hiding place on the Pakistani side of the Afghan-Pakistan border, he controls an elite terrorist cell devoted to attacking in the United States, the officials say they suspect. They contend that he personally oversees the group of Qaeda operatives, which he hopes to use for another "spectacular" event, like the Sept. 11 hijacking plot. American counterterrorism analysts say this special Qaeda unit is probably dispersed, though they do not know where. This "external planning group" can communicate with regional affiliates around the world to work with them when needed, one senior intelligence official said. "There is a strong desire by bin Laden to attack the continental United States, and he wants to use the external planning node to do it," the official said. But the United States has failed to penetrate the group and has no idea when or where it will try to strike, the officials acknowledged. Intelligence officials would not provide any details of how they reached their conclusions about Mr. bin Laden's current role, which have not previously been reported.

Has Hot Pursuit Cooled?
As a result of the restrictions, American military and intelligence personnel in Afghanistan are no longer really hunting for Mr. bin Laden, an intelligence official said. They are trying to provide stability for Afghanistan's new government while battling a local Taliban insurgency and a scattering of Qaeda fighters. On Saturday, the United States military began an offensive in Afghanistan to pursue those militants. While the United States conducts some air operations over Pakistan, they are tightly controlled. Unmanned Predator drones are authorized to fly over Pakistani airspace, but only with approval from the Pakistani military chain of command, frequently leading to costly delays, C.I.A. officials say.

Hoping to collect more intelligence, the C.I.A. opened secret bases with small numbers of operatives in Pakistan in late 2003, but it has been unable to use them for aggressive counterterrorism operations, intelligence officials say. The operatives, many of whom are C.I.A. paramilitary officers, depended on Pakistani Army commanders, whose views on cooperation with the C.I.A. vary widely, American officials say. "There are real limits on our movement" inside Pakistan, said one American official, and it has deeply frustrated intelligence officers. A C.I.A. spokesman declined to discuss any aspect of the clandestine bases. Pakistani officials said that the Americans were instantly identifiable and unlikely to succeed working alone. They say the Americans are escorted to prevent them from being kidnapped or killed, or their presence exposed, which would be damaging to the Pakistani government.
Continued on Page 49
Posted by: Paul Moloney || 12/13/2004 1:21:53 AM || Comments || Link || E-Mail|| [260 views] Top|| File under:
Africa: North
Egypt trade deal with Israel stirs debate
From the Rantburg Industry & Trade Desk:
Egypt's coming trade agreement with Israel and the United States is stirring a debate in Egypt, with business executives saying it could create 250,000 jobs in a year and politicians saying it favors Israel. As part of an accord scheduled to be signed Tuesday in Cairo, goods produced in certain areas in Egypt with a minimum Israeli content will gain tariff-free access to the United States. The deal is one of several moves that signal hopes of reviving the Mideast peace process after the death of Palestinian leader Yasser Arafat last month. The secretary-general of Egypt's Ready-Made Garment Exporters Association, Magdy Tolba, and the vice chairman of the Chamber of Textile Industries, Mohammed Kassim, said the agreement should give such a boost to clothing manufacturers that they will hire 200,000 to 300,000 workers in the first 12 months after it is implemented early next year. Tolba forecasts Egypt's garment exports to America will jump from the current $560 million a year to at least $1 billion by the end of 2005.

The job-creation predictions are dismissed as wildly exaggerated by Rifaat el-Said, the leader of the opposition party Tagammu, and by a former economic minister, Moustafa el-Said. The two are not related. If it would create 250,000 jobs, "I would sign the agreement," said Rifaat el-Said, whose left-wing party opposes Egypt's diplomatic relations with Israel until there is submission to peace with the Palestinians, Syria and Lebanon.
Continued on Page 49
Posted by: Seafarious || 12/13/2004 10:09:03 PM || Comments || Link || E-Mail|| [263 views] Top|| File under:
Who's in the News
86
[untagged]
Bookmark
E-Mail Me
The Classics
The O Club
Rantburg Store
The Bloids
The Never-ending Story
Thugburg
Gulf War I
The Way We Were
Bio
Merry-Go-Blog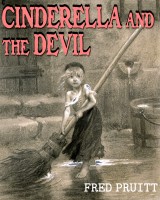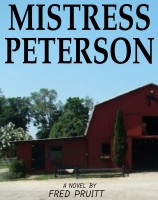 On Sale now!


A multi-volume chronology and reference guide set detailing three years of the Mexican Drug War between 2010 and 2012.

Rantburg.com and borderlandbeat.com correspondent and author Chris Covert presents his first non-fiction work detailing the drug and gang related violence in Mexico.

Chris gives us Mexican press dispatches of drug and gang war violence over three years, presented in a multi volume set intended to chronicle the death, violence and mayhem which has dominated Mexico for six years.
Click here for more information


Meet the Mods
In no particular order...


Steve White
Seafarious
Pappy
lotp
Scooter McGruder
john frum
tu3031
badanov
sherry
ryuge
GolfBravoUSMC
Bright Pebbles
trailing wife
Gloria
Fred
Besoeker
Glenmore
Frank G
3dc
Skidmark
Alaska Paul



Better than the average link...



Rantburg was assembled from recycled algorithms in the United States of America. No trees were destroyed in the production of this weblog. We did hurt some, though. Sorry.
54.208.73.179