Arabia
Kingdom to Make All Possible Efforts to Improve Its Global Image
Saudi Arabia will make all possible efforts to improve its international image with the support of friendly countries as well as foreign organizations and institutions, Higher Education Minister Dr. Khaled Al-Anqari said here yesterday.


You mean you're going to institute religious freedom; treat women like they're lovely creatures with not only minds and aspirations and abilities of their own, but also the possessors of what men most desire; venerate achievement and despise parasites, to include certain holy men; and protect the weak from the rapacious?

Opening the second annual communication forum titled "The image of Saudi Arabia in the world", organized by the Saudi Association for Media & Communication (SAMC), Anqari said the anti-Saudi media campaigns were targeting the Kingdom's institutions and values. "Since the Sept. 11 events, Saudi Arabia has been facing strident media campaigns that vied with one another to tarnish the Kingdom's international image and tried to discredit its values and institutions," the minister said in his keynote address.


It's values don't include anything resembling individual liberty and its institutions are rooted in absolute rule...

More than 100 prominent personalities from within and outside Saudi Arabia are taking part in the four-day forum. They include delegates from the United States, Britain, France, Germany, Russia, China, Japan, South Korea, Australia, New Zealand, India and Pakistan in addition to their counterparts from Arab and Gulf states. "This forum seeks to study the situation of the Kingdom's image in the world and work out strategies to project its true image at political, media, cultural and social levels inside and outside the country," the minister said.


Send me a coupla mil and I'll work out a program for you. You won't like what you have to do, though. Though the turban in the street might...

He said the Saudi leadership had always tried to preserve the Kingdom's image. "This state gives Islamic values utmost consideration and strives for improving the image of its institutions," he added. "We will work with our friends in the world to highlight the true picture of Saudi Arabia, the qibla of Islam and Muslims and the heart of the Arab world," he said and called upon Saudi youth to keep away from activities that would tarnish the image of Islam and their country.


"Yeah. Don't be doin' that stuff here. Go to Iraq or someplace..."

Anqari said the Higher Education Ministry was making contacts with educational agencies and institutions in other countries to correct the distorted picture of Saudi Arabia. "These efforts have started yielding fruit and we are continuing these efforts," he added. He said the ministry would transfer the researches and recommendations of the forum to relevant organizations in the West after translating them. He emphasized the role of Saudi men and women in presenting the true picture of their country to the outside world.


You'll have a new image when you have women cops busting the worst titty bars in Riyadh. You'll have a new image when you have Soddy comedians making fun of the imams and princes on national terriblevision. You'll have a new image when you open the King Fahd Technical Training school to turn out your own plumbers, electricians, and carpenters. You'll have a new image when the Prince Nayef Memorial Dance Hall opens in Jeddah. You'll have a new image when you lay the cornerstone of the Great Cathedral of Mecca.

Dr. Ali ibn Shuwail Al-Qarni, chairman of SAMC, said the forum would have 12 sessions, three discussion sessions and a final open dialogue, saying that they would deal with all issues and topics to promote the Kingdom's global reputation. He stressed the importance of improving the Kingdom's image abroad as it plays an essential role in shaping and directing public opinion. "The recent international events have made it all the more important to study the conceptual image held by the countries around the world about the Kingdom and the factors contributing to its development," he said. He said SAMC's second forum was dedicated to investigating the conceptual image of the Kingdom around the world. "It is hoped that such experiences will benefit us in recommending information programs to improve the image of the Kingdom around the world," he said.


If you had individual liberty in your country, you wouldn't have to worry about "projecting an image." You'd be able to project some substance.

Al-Qarni said the forum would review the current endeavors and programs to improve the Kingdom's image and suggest new methods and programs to do the work more effectively. "We have already sent messages on the forum to more than 10 million e-mail addresses in the USA, Canada, Europe and other countries," he pointed out.

Posted by: Fred || 10/02/2004 9:34:38 PM || Comments || Link || E-Mail|| [396 views] Top|| File under:
Caribbean-Latin America
Brazil denies getting nuclear technology from Pakistan
RIO DE JANEIRO (AFP) - The Brazilian government denied acquiring key nuclear technology from Pakistan amid allegations that a smuggling network headed by disgraced Pakistani scientist Abdul Qadeer Khan may be the source. Brazil's navy, which launched the South American nation's nuclear program in the 1980s, said in a statement on Friday that it "denies any type of link with Pakistan regarding the development of Brazilian centrifuges."

Brazil's Ministry of Science and Technology said it "objects to news accounts attributed to anonymous sources without the support of any institution or country and that try to link decades of scientific development and technologies to obscure procedures or to international scandals." Henry Sokolski, a former Pentagon official who now runs the Non-Proliferation Policy Education Center think tank in Washington, told AFP Friday that Brazil's centrifuges look similiar to a type sold by Khan's network, which supplied Iran, Libya and North Korea.

On Thursday, the daily Estado de Sao Paulo reported that Sokolski said in Washington that officials in the United Nations International Atomic Energy Agency suspect that the network is the source of Brazil's centrifuge technology.

Brazil, which is widely believed to have a peaceful nuclear program, has since February blocked IAEA inspectors from coming to inspect its uranium enrichment facilities, saying it wanted to protect industry secrets. IAEA inspectors are due to arrive in Brazil on October 15 to resolved the dispute.
Posted by: Mark Espinola || 10/02/2004 1:51:50 AM || Comments || Link || E-Mail|| [269 views] Top|| File under:
Caucasus/Russia/Central Asia
Chechen hard boyz increasingly radicalized
Musleem is a dying breed of Chechen rebel -- he speaks flawless Russian, can recite Pushkin by heart and speaks fondly of ethnic Russian friends from university. Five years after war began again in Chechnya, the average rebel is more like the young men Musleem shuttles between safehouses -- stumbling through Russian, with rudimentary (if any) education and happy to see most Russians through the viewfinder of a Kalashnikov rifle.

This bodes ill for Moscow, observers warn -- as the Kremlin's second war against Chechen rebels enters its sixth year, Russia is running out of people with whom it can make peace. "We're losing not just the republic, but the people," a top Kremlin aide with intimate knowledge of Chechnya admitted to reporters last week. "Moscow is not using its brains, ruling out all talks" with separatists, Musleem, a 40-something who is in charge of support for several hundred rebel fighters, told AFP recently in Chechnya. "People like [former Chechen president and rebel leader Aslan] Maskhadov and me can relate to Russians, we can talk with them. Once we are gone, they'll have to deal with them," he said, nodding at two young 20-something fighters nearby. "And that will be much more difficult."

Chechen rebels today -- figures vary between 1,000 to 5,000, depending on the source -- are ready for ever more chilling tactics and have been infused with Islamic extremists from abroad. The Kremlin brands them all "terrorists" who are funded and aided by international groups like al-Qaeda and has refused all negotiations. The rebels divide largely into two groups -- those who wage a guerrilla war against state targets, led by Maskhadov, and those who launch terror attacks, led by feared warlord Shamil Basayev. Basayev has admitted to some foreign fighters and funding, but says both are limited. Observers and rebels say that Basayev's "radicalized" fighters are a minority -- accounting for as little as 10 percent of the total numbers of rebels, according Ruslan Aushev, the respected former chief of the neighboring republic of Ingushetia.

Their operations have gotten more horrific during the course of the war -- over the past year, women suicide bombers have blown up rock concerts, subways, trains and planes in Moscow and Russia proper. They have also staged spectacular hostage takings, including one at a Moscow theater two years ago and at the Beslan school last month. Aushev, the only Russian official to have gone inside the school and talked with the rebels at Beslan, said "they were much more cruel than during Nord-Ost," the theater hostage taking. "The commander said `you can bring all our relatives here and shoot them, we'll shoot some of the hostages'" in return, he said.

Aushev, who served as Ingushetia's president before being pressured out in 2001 by the Kremlin, insists negotiations with the rebels are the only way to end the war and warns that otherwise, the situation will only get worse. "The first [Chechen] war created the reality we have today ... Never in my wildest dreams did I think we would have women kamikazes in the Caucasus ... I can't even imagine what the second war will create. I simply can't imagine it," he said.

Chechens on the ground and analysts say that 31-year-old Aslan (who like all rebels asked that his real name not be used) is a sign of things to come -- an arm-carrying rebel who works in the law enforcement agencies of its pro-Moscow government. In July Aslan received an offer he couldn't refuse -- the security service offered to take him under its wing. Today the 31-year-old freely walks about the streets of Grozny, where he wouldn't have dared to step in May.
Posted by: Dan Darling || 10/02/2004 1:31:16 AM || Comments || Link || E-Mail|| [265 views] Top|| File under:
Europe
Once again, our oldest enemies drop the veil
Add to this the recent bizarre phrase from French Prime Minister Jean-Pierre Raffarin. The head of the Figaro press group went to see him about the kidnapping of two French journalists in Iraq; Raffarin assured him they would soon be freed, reportedly saying, "The Iraqi insurgents are our best allies."
Posted by: Mercutio || 10/02/2004 6:40:19 PM || Comments || Link || E-Mail|| [389 views] Top|| File under:
Norway on alert after Ayman's threat
Norway has raised its level of alert after a message attributed to al-Qaeda second-in-command Ayman al-Zawahiri threatening the interests of several Western and Asian countries, officials said on Saturday.

Hummmm...I wonder if Norway's Mullah Krekar (the "spiritual" leader of Ansar al-Islam) did something to anger good ol' Ayman?

The alert was raised from low to moderate, Joern Holme, the head of Norway's anti-terrorism services, said in a communique. "When Norway is threatened so directly there is every reason to take the threat seriously," he said, cautioning that Zawahiri was a key al-Qaeda chief who could influence other groups. However, he added that "nothing indicates there is any imminent risk of a terrorist act". US intelligence analysts have concluded that the message is authentic. Norway was part of the US-led coalition that ousted the hardline Islamic Taliban militia in Afghanistan and still maintains a small contingent of peacekeeping troops there. It did not join the US-led invasion of Iraq last year, although it sent - and has since withdrawn - collaborators troops to help rebuild the country. Zawahiri, the right hand man of al-Qaeda leader Osama bin Laden, was last heard in a videotape broadcast by the Qatar-based news channel on September 9 in which he forecast a US defeat in Iraq and Afghanistan. He had previously threatened Norway in a message in May last year.
Posted by: Dan Darling || 10/02/2004 1:38:13 PM || Comments || Link || E-Mail|| [274 views] Top|| File under:
Italians fall out of love with 'two Simonas'
via Tim Blair
Italy's adoration of the "two Simonas", the women aid workers abducted in Iraq, began to sour yesterday, as the extent of their sympathy for the Iraqi fight against the allied occupation became clear. In their first big interviews given since their release in return for a reported $1 million ransom on Tuesday, Simona Pari and Simona Torretta, both 29, gave their backing to insurgents opposing the allied forces.

Miss Pari, when asked why she and her colleague had not asked on their return for the release of other hostages, said: "We didn't know there were any other hostages. No one told us about the British prisoner, nor about the Americans who were beheaded. I say that every life has to be saved, that the right to life is sacred everywhere. If you ask me about terrorism, I'll tell you that there is terrorism and there is resistance. The resistance struggle of people against an occupying force is guaranteed by international law."

The women's comments are likely to cause renewed anger in government circles, following their call soon after their release for Italy's peacekeeping forces to be withdrawn. Miss Torretta admitted that was now studying Islam, although she denied that was planning to convert. The two women have also ruffled feathers by thanking Italy's Islamic community for working for their release before thanking the government and the Italian Red Cross. After they were taken hostage on Sept 7, the two Simonas achieved iconic status in Italy and the conservative government and the opposition put aside their differences to work together for the women's release. But as the Turin newspaper La Stampa said yesterday, national unity has been short lived since their arrival home, wearing kaftans and thanking their captors in Arabic for their release before the cameras of the Al-Jazeera stellite television network.
Posted by: ed || 10/02/2004 8:13:36 AM || Comments || Link || E-Mail|| [273 views] Top|| File under:
Spanish opposition leader excoriates Zapatero and Socialists
Madrid, Oct 1 (EFE).- In a scathing attack, a leader of Spain's main opposition party on Friday accused the five-month-old Socialist government of trying "to lynch" the previous administration's main figures and of fomenting the sort of animosity that led to the 1936-39 Civil War. Angel Acebes, deputy secretary general of the opposition Popular Party, or PP, on Friday accused Prime Minister Jose Luis Rodriguez Zapatero of planning revenge and evoking "memories of the scenario that culminated seventy years ago in civil war." Addressing participants in the national congress of Spanish Conservatives, Acebes blasted the "weakness and radicalism" of Zapatero's Socialist government and warned that the PP will not tolerate that "strategy of democratic degeneration." "Neither Adolfo Suarez, nor (Leopoldo) Calvo Sotelo, nor (Felipe) Gonzalez (three former Spanish prime ministers) were subjected to the lynching that Zapatero has now organized" against the 1996-2004 administration of Jose Maria Aznar, Acebes said.

In addition to "bringing back memories of that civil discord," Acebes said the Zapatero administration is also characterized by efforts to dominate the judiciary and harass the Roman Catholic Church.

The severity of Acebes' statements was contrasted by the self-criticism expressed by Madrid Mayor Alberto Ruiz Gallardon at his inaugural speech in the Conservative forum. The mayor asked the party's leaders and members to do an "exercise in reality" and acknowledge that "we must have done something wrong." The mayor attributed the PP's electoral defeat on March 14 to "misunderstandings generated in the last few years" between the PP and Spanish society, which "were accompanied by dramatic and absolutely singular circumstances," in reference to the March 11 terrorist attacks by Islamic extremists that killed 192 people in Madrid.
Posted by: Mark Espinola || 10/02/2004 1:44:52 AM || Comments || Link || E-Mail|| [268 views] Top|| File under:
Home Front: Politix
Powell challenges Kerry on Iraq, Tora Bora
Secretary of State Colin Powell ventured into the thick of the presidential campaign Friday by challenging John Kerry's attacks on President Bush's leadership of the wars in Afghanistan and Iraq. At a news conference in Atlanta, Powell disagreed with the Kerry's contention in Thursday night's presidential debate that Bush missed an opportunity to capture terrorist leader Osama bin Laden. He also dismissed the Democratic candidate's suggestion that Powell had been compelled to apologize for asserting at the United Nations that Iraq's Saddam Hussein had amassed hidden stockpiles of weapons of mass destruction.

Then, in Washington, Powell took on Kerry over his assertion that Bush had sidestepped U.S. allies in going to war in Iraq and in his overall approach to world problems. "I don't accept that characterization," Powell said in response to a reporter's question as Powell escorted the foreign minister of Belgium, Karel De Gucht, from the State Department after a 30-minute meeting. He said, however, referring partly to Belgium's fierce opposition to Bush's decision to go to war last year, "It doesn't mean we get a blank check from (the allies)."

The leader of the al-Qaida terror network had been cornered in the mountains of Afghanistan, but instead of using well-trained U.S. forces to kill him the administration "outsourced" the assignment to Afghan warlords, Kerry said. Only a week earlier, those warlords had been fighting the United States, he said. Powell, in Atlanta, called that allegation "a stretch."
Continued on Page 49
Posted by: Dan Darling || 10/02/2004 1:39:23 AM || Comments || Link || E-Mail|| [287 views] Top|| File under:
Home Front: WoT
U.S. Targets Visa Violators in Terror War
More than 350 people who have committed crimes or are suspected of terrorist links have been arrested in a federal crackdown on foreigners with visa violations, part of a broader effort to prevent al-Qaida from disrupting U.S. elections.


Why this wasn't done October, 2001, amazes me.
Agents with U.S. Immigration and Customs Enforcement, a Homeland Security Department component known as ICE, are matching identities of visa violators nationwide with names on secret government terrorism databases in hopes of finding al-Qaida operatives. Some groups representing Muslims and Arab-Americans are concerned some people may be targeted because of their ethnicity or religious beliefs.``If somebody breaks the law in terms of their immigration status, they should pay the price,'' bleated said Ibrahim Hooper, spokesman for the Council on American-Islamic Relations. ``We can only hope they are not targeting people based on whether they are Muslim.''


By all mean, deport all the Esquimaux with visa violations. Especially the murderous ones.

Since its inception in June 2003, ICE's Compliance Enforcement Unit has opened more than 5,200 investigations of visa violators nationwide. Of those apprehended, 359 are considered ``priority arrests'' - those with possible links to terrorism or known criminal histories. The stepped-up initiative is one of many government efforts given new urgency by persistent intelligence indicating al-Qaida is determined to attack inside the United States before the Nov. 2 election. Special attention is being paid to the hunt for immigration violators because some hijackers involved in the Sept. 11, 2001, terror attacks had violated terms of their visas. Since the attacks, the government has created several systems for tracking foreigners with visas. They can alert agents to possible violators, such as students who drop out of school and business people who don't do the work they promised when they arrived. Advocates for Muslims and Arab-Americans don't fault the government for pursuing people in the United States illegally. But they say the FBI and ICE efforts, taken together, are triggering renewed fears that U.S. counterterrorism officials are targeting people based on their religion or ethnic or national origin.


And therefore it all has to stop before someone's feelings are hurt.

The American-Arab Anti-Discrimination Committee said in a statement that it had been contacted by ICE officials after raising concerns that the initiative ``will be selectively carried out against Muslims and Arabs.'' Even after those talks, the group said it remained worried ICE would base many of its investigations on a government registry of men from 24 mostly Muslim and Arab countries. Advocacy groups also raised concerns about the FBI interviews. They say agents appear to be targeting some people multiple times. Justice Department officials acknowledge the FBI is talking to people who have been helpful in the past but also to many others when they gain new information about them.


It's called good casework.

ICE officials insist their investigations are triggered only by alleged visa violations, not by a person's ethnicity, religion or national origin. Priority is given to ``high-risk'' violators whose names appear to match any of those compiled by the government's Terrorist Screening Center, a new FBI-run operation to consolidate U.S. lists of suspected terrorists and sympathizers. ``These are not mass roundups. It's very case-by-case and specific. It isn't targeting any specific race or religion,'' said Boyd, the ICE spokesman. Specific examples given by ICE of recent arrests include:

-A 32-year-old Jordanian, arrested after overstaying a visa, was living in an apartment in which agents found literature involving terrorist affiliations and Internet web sites. Deportation procedures are continuing.

-A 27-year-old Azerbaijani, attending a Maryland college, was arrested and deported after making violent threats against fellow students.

-A 22-year-old Pakistani who didn't maintain his status as a college student in Oklahoma was found to have a loaded firearm, which is a violation for an illegal alien. He was deported.
Posted by: Steve White || 10/02/2004 12:24:32 AM || Comments || Link || E-Mail|| [367 views] Top|| File under:
Army to Call Up 5,000 More Ex-Soldiers in 2005
Think we've talked about this before.

The U.S. Army, now mobilizing 5,600 former soldiers from a rarely used personnel pool to go to Iraq and Afghanistan, plans to summon a similar number next year for duty in those war zones, a senior official said on Friday. The Army also said it plans to step up recruitment efforts to try to meet goals to sign up 80,000 new soldiers for the regular Army and 22,000 for the Army Reserve in the fiscal year that began on Friday. The Army recruiting command's chief acknowledged the wars were deterring some potential recruits. To plug shortfalls in certain skills in units being deployed, the Army has tapped the Individual Ready Reserve (IRR), made up of 111,000 people who have completed voluntary military commitments and have returned to civilian life but remain eligible to be mobilized in a national emergency.

The Army said about 3,900 of the 5,600 IRR soldiers scheduled to be summoned to active duty already have received orders to report. The mobilization, which began in July, is intended to yield about 4,400 soldiers for duty in Iraq and Afghanistan in the coming weeks and months after the Army provides service exemptions for medical problems and other hardships. Robert Smiley, a senior Army official involved in personnel mobilization, said the Army also expected in mid-2005 to begin mobilizing about another 5,600 from the IRR. "It will be a one-for-one swap, essentially," Smiley told reporters, with the 5,600 IRR soldiers being mobilized next year, replacing the current IRR soldiers after they complete 12-month combat tours."
Posted by: Steve White || 10/02/2004 12:12:41 AM || Comments || Link || E-Mail|| [265 views] Top|| File under:
International-UN-NGOs
Bolton questions IAEA's efficiency
EFL - did he mean efficacy?


"There is, I think it's fair to say, an enormous frustration on many occasions within the American body politic about the ineffectiveness and inefficiency of U.N. agencies," said John R. Bolton, the undersecretary of state for arms control and international security, during a conference at the American Enterprise Institute on Tuesday. "At the same time, there is concern that these agencies not exceed their mandates, that they have responsibilities and duties that their underlying charters or statutes or enabling treaties give them. And we want them to be confined to that."

Charging that the IAEA has been unable to rein in either the Iranian or North Korean nuclear programs, Mr. Bolton said the agency is spending the bulk of its expertise and resources on peaceful nations, when rogue nuclear programs and terrorism are the real concerns. "Sixty percent of the IAEA safeguards budget is spent monitoring compliance with the safeguards agreement of Canada, Japan, and Germany," he said. He said it was incomprehensible that the IAEA had not taken more action on Iran. "Despite the fact that we have now had the Iranian nuclear program, under consideration in the board of governors for six meetings, extending over a period of 18 months, the board has not yet come to the conclusion that Iran should be referred to the [U.N.] Security Council," he said.
Continued on Page 49
Posted by: Super Hose || 10/02/2004 12:09:19 AM || Comments || Link || E-Mail|| [301 views] Top|| File under:
Southeast Asia
Bush Remark Put Philippines in Bad Light, Say Lawmakers
Filipino Lawmakers yesterday bristled at US President George W. Bush's reference to the Philippines as one of the fronts in the US-led war on terror, warning that it's repercussions could be damaging to the already-struggling local economy. "We've been hit as collateral damage in the Bush-Kerry verbal war," said Recto, referring to the debate on Friday between the US president and his Democratic Party challenger, Sen. John Kerry, which was watched by an estimated 62 million people worldwide. Replying to Kerry's remark that Bush erred in going after Iraqi leader Saddam Hussein but allowed Al-Qaeda leader Osama Bin Laden to escape capture, Bush said the US and its allies were making progress in the war on terror, and that "the front on this war is more than just one place." He said the Philippines was a "major battleground" in the war against terror. Recto said the statement was unfair for the Philippines because it was "false," and damaging because it drives away investors. "If Mindanao is being referred to, all is quiet in the Southern front; in fact, it's not a front anymore. Guns have long been turned into plowshares in that area. Peace is about to be won," he said," he said.


How do you spell "pusillanimous"?
Posted by: Fred || 10/02/2004 11:07:58 PM || Comments || Link || E-Mail|| [376 views] Top|| File under:
Badawi Ready to Go Extra Mile to Bridge Muslim-West Divide
Malaysian Prime Minister Abdullah Badawi has outlined his vision for the Muslim world and its relationship with the West with an informed frankness... Malaysia, he said, continues to support the war against terrorism and condemns terrorist acts committed by Muslims. Even though Saddam Hussein was brutal and oppressive, Iraq still "was illegally invaded"... He lamented that "the sheer weight of the problems that face the Muslim world today is tremendous. Many Muslim countries are synonymous with poverty, illiteracy and malnutrition. Some stand out because of oppression, tyranny and injustice. Globally Muslim countries are devoid of a common voice that is taken seriously." The statistics of achievement are dire. The United Nations Development Program (UNDP) classifies only five out of 57 Muslim countries "as having high human development" with the majority having a low human development. Similarly only five Muslim countries enjoy a per capita GDP above $10,000 — some 30 Muslim countries have one below $1,000.


Five out of 57 countries aren't a drag on the rest of the world. "Muslim" is synonymous with povery, illiteracy, and malnutrition. To that list we might also add a very high propensity for violence and an absolute veneration of ignorance. And for some reason they demand to be taken seriously by the rest of the world.

Against this background and the continuing carnage in both Iraq and the Palestinian territories, Badawi threw down the gauntlet to both the Muslim world and the West.


Don't throw your gauntlet our way. We're not the ones with the problems.

"Malaysia," he confirmed, "will continue to support the war against terrorism. We will condemn terrorist acts committed by Muslims. We will continue to confront those who claim to fight in the name of Islam but are not worthy to be called Muslims. We will encourage reforms in the Muslim world. But at the same time Malaysia will continue to use our resources and goodwill toward pressing for substantive changes in the way the world works. What is more important, however, is a willingness for the West to meet us halfway, and demonstrate that their policies can change accordingly."


How about a nice, resounding "No!"? Your system demonstrably doesn't work. Ours demonstrably does. The reason Malaysia's not a backward rathole like Pakistan or Bangladesh isn't because of Islam. It's in spite of it. The greater the distance the West can keep between itself and Islam, the better for the West.

Muslims through the concept of a collective Ummah, irrespective of class, education and economic background, have a great empathy with other Muslims.


Which is how they somehow always end up supporting the dictators and princes and holy men, even when the dictators, princes and holy men are blowing up or otherwise slaughtering innocents...

"This is why Muslims who are not affected by poverty or have nothing to do with Palestine feel so strongly about this issue. This is why without addressing the root causes, the war against terrorism will not succeed," he explained.


It's my opinion that the root causes of terrorism are Islamic violence. Addressing the root causes requires the expenditure of large quantities of ordnance, with ropes for the survivors. If Badawi doesn't like the economic conditions within Muslim countries, perhaps he should start an intra-ummah program of holy man eradication and fix things.

Malaysia, he committed, is keen to play the role of honest broker by setting itself up as a center for conflict resolution, "since peace is at the heart of the Islamic faith, I believe that we should demonstrate our commitment to peace in a formal, structured and institutionalized manner."


Do that. Call us when you've got some results to show.

Malaysia is also prepared to take the lead in "energizing trade and services in the Muslim world." Intra-Islamic exports account for less than 10 percent of total Muslim exports. If trade and investments are seen as necessary ingredients for development, Kuala Lumpur wants to encourage the rich capital available in some Muslim countries to be allocated and invested in potential growth markets in the Muslim world. He singled out two areas such as the global market for halal foods worth $150bn annually, and the global Islamic financial services industry worth about an estimated $650bn.
Posted by: Fred || 10/02/2004 9:50:47 PM || Comments || Link || E-Mail|| [290 views] Top|| File under:
Indonesia Cleric Rejects Hostage Exchange
Cut his head off anyway...

An Islamic militant group claiming to have kidnapped two Indonesian women in Iraq demanded the release of a jailed Indonesian cleric, but the cleric Saturday refused to be freed in an exchange, saying hostage-taking is not in keeping with Islam. Cleric Abu Bakar Bashir, who Washington says is a terror mastermind in Southeast Asia, has been in prison since 2002, accused of heading an al-Qaida-linked group. He was arrested three weeks after the Bali bombings killed 202 people that year. On Saturday, the slender, white-bearded preacher — an admirer of Osama bin Laden — castigated the captors as un-Islamic and said he would not be part of any exchange. "I cannot justify this kidnapping. I demand that they be freed as Islam does not condone taking hostages of Muslim sisters and brothers," Bashir said in response to questions by The Associated Press. "If the captors are Muslim, they truly do not understand Islam." Bashir's voice was recorded and a copy of the recording was smuggled out of prison.
Posted by: Fred || 10/02/2004 9:46:35 AM || Comments || Link || E-Mail|| [376 views] Top|| File under:
Islamic Army wants Bashir sprung in return for hostages
An Islamic militant group has asked Indonesia to release Abu Bakar Bashir, the cleric accused of leading Jemaah Islamiah, in exchange for two Indonesian hostages kidnapped in Iraq.
In a video broadcast by Al-Jazeera television today, the Islamic Army in Iraq said "the Indonesian Government arrested Abu Bakar Bashir to please the Australian Government".
The cleric last month told the Indonesian Rakyat Merdeka newspaper in an interview that a suicide bomb attack on the Australian embassy in Jakarta on September 9 had been part of a US and Australian conspiracy to divide Muslims. Bashir, who is in detention ahead of a trial that will also focus on his alleged leadership of Jemaah Islamiah, condemned the Australian embassy bombing and said the attacks could not be justified. The elderly cleric frequently launches tirades against the United States and Australia, blaming his own incarceration on a US-orchestrated plot. The two Indonesian women, identified by the Indonesian foreign ministry as Rosidah binti Anom and Rafikan binti Amin, were kidnapped by the Islamic Army in Iraq, which said in a previous video also aired by the television company that it had abducted 10 foreigners working for British electronics company G-Bell.
Posted by: Dan Darling || 10/02/2004 1:28:41 AM || Comments || Link || E-Mail|| [269 views] Top|| File under:
Syria-Lebanon-Iran
Iranian leader wants nuke in 4 months
'We must have two bombs ready to go in January or you are not Muslims'


Sounds like he expects things to move pretty fast after the election...

Iranian leader Ayatollah Ali Khamenei has urged his country's weapons developers to step up work on making a nuclear bomb, a U.S. official said, according to Geostrategy-Direct, the global intelligence news service. According to the official, an authoritative source in the Iranian exile community has stated that Khamenei met recently with senior government and military leaders on the nuclear weapons program. Khamenei told the gathering, "We must have two bombs ready to go in January or you are not Muslims," the official said. Jafari-Jalali, a member of the National Security and Foreign Policy Committee of the Majles, stated in an Iranian press interview last week that the recent International Atomic Energy Agency resolution calling on Iran to halt uranium enrichment could lead to Tehran withdrawing from the Nuclear Nonproliferation Treaty.


If they don't adhere to it, what's the threat worth?

Iran's military announced earlier this month that it would test-fire a "strategic" missile during the Ashura 5 military exercises of the Islamic Revolutionary Guards Corps. Brig. Gen. Hossein Salami announced the missile test on Sept. 18. "The climax of this stage of the exercises is the actual missile operations and the testing of a series of missiles with different ranges," he said. Iranian Defense Minister Ali Shamkhani said earlier this month that "given that an effective deterrent policy does not halt at a certain point, the Islamic Republic of Iran continues upgrading its defensive capability."


Until the rest of the world can't tolerate them anymore...

Shamkhani said Iran has acquired an effective deterrent power to confront its enemies in the region. Iran test-fired a Shihab-3 on Sept. 18 and had also tested one in August. Meanwhile, British intelligence, working with Iraqi security, has uncovered a cell within the Islamic Revolutionary Guards Corps that is working to destabilize Iraq. The Iranians had paid insurgents to conduct attacks in southern Iraq. "I don't think there's any doubt that the Iranians are involved and are providing support" to the Iraqi insurgents, Secretary of State Colin Powell said last week.
Posted by: Anonymoose || 10/02/2004 6:37:03 PM || Comments || Link || E-Mail|| [406 views] Top|| File under:
Annan Presses Syria To Pull Out of Lebanon
U.N. Secretary General Kofi Annan pressed Syria on Friday to withdraw its forces from Lebanon and criticized Lebanon's Syrian-backed president, Emile Lahoud, for seeking to extend his term beyond the constitutionally set limit of six years. Annan also urged Lebanon to disarm the Palestinian militants and Syrian-and-Iranian-backed Hezbollah militia that hold sway in southern Lebanon.


"You guy-y-y-ys, c'mon now, play fair!"

The U.N. chief's remarks were in a 17-page report asserting that Syria has failed to comply with a U.S.-and-French-sponsored Security Council resolution calling for free elections in Lebanon next month, the disarmament of armed militias, and the withdrawal of all foreign forces from the former French colony. "I cannot certify that these requirements have been met," Annan wrote. "The Syrian military and intelligence apparatus in Lebanon has not been withdrawn as of 30 September, 2004."


They won't be gone as of 30 September, 2005 either.

Syria maintains that it has redeployed 3,000 troops from camps south of Beirut to a Syrian stronghold in the Bekaa Valley, and that some have returned to Syria. Last month, Secretary of State Colin L. Powell confirmed after a meeting in New York with Syrian Foreign Minister Farouk Charaa that Syrian troops had abandoned the camps, saying it "was a positive step." But Annan said that the United Nations was not able to verify Syria's claims that its troops or intelligence agents have left the country. Annan also criticized Lahoud's efforts to extend his rule, saying, "It has long been my strong belief . . . that governments and leaders should not hold on to office beyond prescribed term limits."


"They should bounce around in high-level, well-paid, meaningless jobs, just like we do here at the U.N.", he added.


Continued on Page 49
Posted by: Steve White || 10/02/2004 12:18:21 AM || Comments || Link || E-Mail|| [385 views] Top|| File under:
Terror Networks
Ayman sez kill everybody
An audio tape purportedly released by Osama bin Laden's deputy urges young Muslims to get organised and go after the United States and its allies, according to comments aired by al-Jazeera TV. The station said the speaker on the tape was Ayman al-Zawahri, an Egyptian-born surgeon and the closest aide to al-Qaeda terrorist group leader bin Laden. It was the second message purportedly from al-Zawahri to surface in less than a month. It was not immediately possible to verify the authenticity of the recording, which surfaced hours after al-Qaeda was a major subject in the first US presidential debate ahead of November elections. How recently it had been taped could not be determined from the segments aired. In Washington, a US official said the US Central Intelligence Agency is aware of the tape and is looking at it.

The voice sounded like past recordings of al-Zawahri, but it also made an unusual reference to the possibility al-Qaeda's top leaders are not be invincible. "You, youth of Islam, this is our message," he said. "If we die or are detained, continue the path after us, and don't betray God and his prophet, and don't knowingly betray the trust."

The speaker's words came more quickly and energetically, sounding in general more upbeat than previous tapes believed to be from al-Zawahri. "The interests of the Americans, British, Australians, French, Polish, Norwegians, South Korean and Japanese are spread everywhere," the speaker said. "We must not wait more ... or we will be devoured one country after the other," the speaker said. "The youth must not wait for anyone and must begin resisting from now, and take experience and lessons from Iraq and Afghanistan and Chechnya," the speaker said.
Continued on Page 49
Posted by: Dan Darling || 10/02/2004 1:26:42 AM || Comments || Link || E-Mail|| [307 views] Top|| File under:
Al-Qaida's new national hit list
An audiotape, allegedly from Al-Qaida's number two man Ayman al-Zawahiri, aired on Arab television station Al-Jazeera on Friday calling on Muslims to begin "resistance" against "occupation forces" in Iraq, Afghanistan and elsewhere. "American, English, Australian, French, Polish, Norwegian, South Korean and Japanese interests are everywhere. All of these nations took part in the occupation of Afghanistan, Iraq and Chechnya, or helped Israel to survive," the tape said. The recording of al-Zawahiri, which has yet to be authenticated, also focused on the Israeli and Palestinian conflict. It said that defending Palestine is not a "political struggle" but rather a religious one.


It's a death wish


"Therefore, Muslims cannot abandon Palestine even if the entire world abandons it," the recording said. There is no indication of when or where the tape was recorded.
Posted by: Mark Espinola || 10/02/2004 1:10:16 AM || Comments || Link || E-Mail|| [266 views] Top|| File under:
Al-Qaida infiltrated U.S. military meals?
"Time for chow!" with extra couscous...


U.S. officials are probing the possibility the al-Qaida terrorist network sought to infiltrate a Texas company in order to contaminate ready-to-eat meals designated for the military. A high-ranking al-Qaida operative provided information leading authorities to nearly a dozen illegal immigrants working for the McAllen, Texas-based Wornick Co., the largest supplier of the meals, according to McAllen's The Monitor newspaper. The firm that places the workers at Wornick has been charged with conspiring to make and use false employment eligibility verification forms.

Pakland's good with the forged documents...almost as good as CBS.

You didn't consider the possibility that CBS hired a Pakistani?

U.S. Attorney

Michael Shelby

explained, "Immediately after the liberation of Afghanistan from the Taliban in 2002, U.S. forces on the ground received specific information that links McAllen, Texas, by name and the Wornick facility by name to information within al-Qaida's possession." Armed with the al-Qaida operative's information, the FBI was led to an employee-placement firm, Remedy Intelligent Staffing in McAllen, which referred a number of workers to Wornick. "There had to be an investigation into the possibility that al-Qaida had the intention of infiltrating the Wornick Company for the purposes of contaminating -- possibly -- the MREs produced by the company," Shelby stated, according to The Monitor.

Shelby said no contaminated meals have been found, but 10 temporary employees at Remedy, involved in all aspects of assembling the meals, were convicted in July on charges of stealing Social Security numbers. The indictment of Remedy, unsealed Thursday, was a significant event to servicemen worldwide, Shelby said, noting Wornick officials cooperated with the investigation. Remedy's vice president,

James Eckensberger

, appeared in court Thursday to enter a plea of not guilty on behalf of the company. "Remedy and all of its officers are responsible for following all federal laws and regulations concerning its own workforce, including those laws that prohibit the hiring of unauthorized workers or illegal aliens," Shelby said.
Continued on Page 49
Posted by: Mark Espinola || 10/02/2004 9:58:02 PM || Comments || Link || E-Mail|| [515 views] Top|| File under:
Iraq-Jordan
Fajullah Next?
Found on IRAQtheModel:



From Al Sabah:

Four tribes' chiefs promised to declare a threat to the militants in Fallujah that they should turn themselves to the authorities peacefully or the tribes will fight them. At the same time many citizens in Fallujah stated that they are willing to participate in the upcoming elections. Meanwhile Ayad Allawi gave a statement about a military action in Fallujah to be taken soon.

Posted by: Mercutio || 10/02/2004 6:46:30 PM || Comments || Link || E-Mail|| [388 views] Top|| File under:
Paleos Declare State of Emergency in Gaza
The Palestinian cabinet has declared a state of emergency in the Palestinian territories after a massive raid by Israeli occupation forces in the Gaza Strip. Fifty-three Palestinians have been killed, most of them in Gaza, since Israel launched its latest offensive, Operation Days of Reckoning, this week. About 200 tanks and armoured vehicles have been operating in the area since Tuesday. "The cabinet has declared a state of emergency throughout the Palestinian territories in order to come to the aid of the people of the Gaza Strip, victims of horrible crimes committed by the Israeli army," a statement issued by the Palestinian cabinet said. All ministries and public institutions were called on to concentrate their efforts on providing assistance to the people of Gaza.

At the same time, officials said Palestinian Prime Minister Ahmad Quraya had cancelled a trip to Russia and Turkey in order to attend an emergency cabinet session to be held later in the day. Denouncing what it called "world silence in the face of the magnitude of crimes committed," the statement called on the international quartet that drafted a Middle East peace plan last year to "intervene immediately to ensure the protection of our people". The statement also called on international humanitarian organisations to provide aid to people in the Gaza Strip, notably in the Jabalya refugee camp, which has been a focal point of fighting this week.
Posted by: Fred || 10/02/2004 11:31:34 AM || Comments || Link || E-Mail|| [357 views] Top|| File under:
Afghanistan/South Asia
Jamaat-i-Islami congregation begins (Target rich environment)
Jamaat-i-Islami chief Qazi Hussain Ahmed has said that President Pervez Musharraf is part of "global terrorism unleashed by the United States and its western allies", and not a partner to anti-terrorism movement. He claimed this while making an opening sermon at his party's three-day general congregation at the Azakhel Park, some 20kms northeast of Peshawar in his own constituency, Nowshera. Thousands of JI members, activists and sympathizers, who converged here from every district of the country, listened to their chief's captivating remarks, who was too critical of President Musharraf's pro-US stance on various issues.


"too critical"? For once the Pakistani transliterator gets one right.

The JI chief alleged that the US and its allies had made lives of the people of Afghanistan, Iraq, Chechneya, Palestine and held Kashmir miserable. The oppressed Muslims were being slaughtered across the globe, but the rulers of Muslim countries were silent over these atrocities, he lamented.


"Oh woe is us! The evil Jooooos and 'Merkins slaughter us across the globe! Is there no brave Muslim who will step forward and deliver us?!"
"Duuuh, Qazi, why don't you deliver us?"
"Oh Mahmoud, I couldn't, but if you insist, hokay, I'm here!"

Contrary to the wishes of Muslims, he said, Gen Musharraf was carrying out the political agenda of the United States and making his own countrymen victim of terrorism in South Waziristan and Balochistan. This state of affairs was alarming as tribal people could retaliate to their own forces, which were defenders of the country's borders, Qazi Hussain said. He said the US was waging a war against weak and poor countries to impose its political hegemony on them. The Muslims, who believed in brotherhood, rule of law and justice, could not be dubbed terrorists.


"P'shaw! Can't be us, we're just peace-loving Muslims! Why, Mahmoud here wouldn't hurt a fly, ain't that right Mahmoud!"

Instead, he added, the secular and infidel forces were responsible for world's chaos, terrorism and people's genocide.

He said Gen Musharraf was not a real representative of Pakistani people, "rather he was a usurper who had assumed power at gunpoint." He had served the interests of imperialism and exploiters, who had introduced the new world order. The United States wanted to rob Muslims of their faith and dilute their commitment to Jihid "for which Gen Musharraf had tried to change the curriculum in Pakistan, but the JI foiled that bid," he added. The Jamaat chief observed that the US wanted to deprive Pakistan of its nuclear assets, but patriotic Pakistanis would defend them at all cost. It was the US which had bombed out thousands of innocent Japanese in Hiroshima and Naga Saki in 1945 to extend its military-cum-political writ up to Asia, he added.


Qazi does seem to have missed the obvious lesson of Hiroshima and Nagasaki, hasn't he.

Referring to the 'uniform' issue, he said it was the only and respectable way for Gen Musharraf to shed his uniform by Dec 31, otherwise people would force him (Musharraf) out of the presidency. "We will not tolerate him even for a day after Dec 31". He defended the 17th amendment which, he said, had bound him (Musharraf) to quit his one office. He urged the Alliance for the Restoration of Democracy (ARD) and the Pakistan Oppressed Nations Movement (PONM) to cooperate with the MMA and prepare themselves for a protest movement against Gen Musharraf.

Qazi Hussain Ahmed said they would not allow any 'adventurist' in the future to topple any government and seize power. It was MMA's commitment with the nation that it would not accept any military rule in the future. "We want a constitutional government, not a military one, for the interest of the country," he added. He said the United Sates wanted to establish India's hegemony in the region for which it had forced Pakistan to back out from its principled stand on Kashmir. Earlier, Sheikh Mohammad Siamus Saleh, a former imam of the Al-Aqsa mosque, delivered the Friday sermon and led the prayers at Azakhel's open ground.
Note that Jamaat-i-Islami is a local branch of terrorist outfits throught the world. Sheikh Mohammad Siamus Saleh, a former imam of the Al-Aqsa mosque, delivered the Friday sermon and led the prayers at Azakhel's open ground that means that Musharraf is not doing enough to prevent the terrorists from coming in Pakistan.
Posted by: Fawad || 10/02/2004 10:56:24 AM || Comments || Link || E-Mail|| [296 views] Top|| File under:
Iraq-Jordan
Kurds Demonstrate on Behalf of Kirkuk
About 100,000 Kurds demonstrated outside provincial government offices Saturday, demanding that the turbulent, oil hub of Kirkuk be made part of the autonomous Kurdish region in northern Iraq.

Posted by: Fred || 10/02/2004 9:58:18 AM || Comments || Link || E-Mail|| [268 views] Top|| File under:
Africa: Subsaharan
Obasanjo vows to crush militancy in oil-rich-Niger Delta
ABUJA: Nigerian President Olusegun Obasanjo said on Friday that his government will not tolerate "undue militancy" in the oil-rich Niger Delta or action that would compromise the majority interest, in a speech marking 44 years of independence from Britain.

"Government is taking appropriate steps to stem the tide of undue militancy and we are confident that reason and the law will prevail," he said in a broadcast on television and radio. "Government will not tolerate in any way or form any act that would mortgage or compromise the interest of the majority." He confirmed that government officials were meeting with the head of the Niger Delta rebels who threatened early this week to go to war if their demands for a bigger slice of Nigeria's oil wealth, greater autonomy for their Ijaw people, and a national debate on Nigeria's problems are not met.

Continued on Page 49
Posted by: Mark Espinola || 10/02/2004 2:59:41 AM || Comments || Link || E-Mail|| [296 views] Top|| File under:
Africa: Horn
Thousands more troops for Darfur
Sudan has agreed to the deployment of some 3,500 extra African troops in its war-torn region of Darfur. The soldiers, along with some 800 police officers, will be tasked with monitoring a shaky ceasefire between rebels and the government. The troops will still not be allowed to use force against combatants.
The African Union have confirmed that Sudan has agreed to reinforcements but could not confirm numbers and said nothing had been signed. UN officials say they hope the new troops coukld be on the ground by the end of the month. Sudan insists that their main mission will be to protect camps for the estimated 1.5 million people who have fled their homes. It has refused to accept a peacekeeping mission, saying the troops are monitors. There are currently some 300 Nigerian and Rwandan troops in Darfur, under the flag of the African Union (AU). A United Nations resolution backs an expanded AU force in Darfur but last week, African leaders said they needed hundreds of millions of dollars to fund the extra troops.


Let's see: 3,000 troops, modest African wages for a soldier ($300 a month??, with 90% raked off by the politicos), x 1 year is about $12 million or so. Double it for logistics -- heck, triple it. Wonder where the rest of the money goes?

Sudan is stopping the existing 300-strong peace team from doing its job, a journalist who spent time with them has told the BBC. South African journalist Benjamin Joffe-Walt told the BBC's Network Africa that Sudan would often refuse to give fuel to the AU monitors while its attack helicopters were in the air. "When the helicopters returned, the fuel started pumping," he said. Many of the observers said this was common, he said. Mr Joffe-Walt said that morale in the AU team was low as a result. In addition to the weak mandate, another problem they faced was that representatives from both the rebels and the army had to approve each report and they often refuse to do this if either side is accused of breaking the ceasefire. "Most commanders say it is incredibly difficult to issue a report," he said.


And this is what John Kerry wants more of in Sudan.
Posted by: Steve White || 10/02/2004 12:33:18 AM || Comments || Link || E-Mail|| [260 views] Top|| File under:
Who's in the News
73
[untagged]
Bookmark
E-Mail Me
The Classics
The O Club
Rantburg Store
The Bloids
The Never-ending Story
Thugburg
Gulf War I
The Way We Were
Bio
Merry-Go-Blog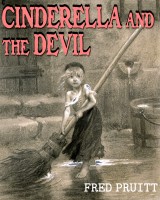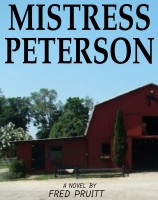 On Sale now!


A multi-volume chronology and reference guide set detailing three years of the Mexican Drug War between 2010 and 2012.

Rantburg.com and borderlandbeat.com correspondent and author Chris Covert presents his first non-fiction work detailing the drug and gang related violence in Mexico.

Chris gives us Mexican press dispatches of drug and gang war violence over three years, presented in a multi volume set intended to chronicle the death, violence and mayhem which has dominated Mexico for six years.
Click here for more information


Meet the Mods
In no particular order...


Steve White
Seafarious
Pappy
lotp
Scooter McGruder
john frum
tu3031
badanov
sherry
ryuge
GolfBravoUSMC
Bright Pebbles
trailing wife
Gloria
Fred
Besoeker
Glenmore
Frank G
3dc
Skidmark
Alaska Paul



Better than the average link...



Rantburg was assembled from recycled algorithms in the United States of America. No trees were destroyed in the production of this weblog. We did hurt some, though. Sorry.
3.235.11.178