-War on Police-
Chicago Dunkin' Donuts worker is fired and arrested after Illinois State Trooper finds 'large, thick piece of mucus' floating in his coffee
[Daily Mail, Where America Gets Its News] A reliably Democrat Chicago, aka The Windy City or Mobtown

...home of Al Capone, the Chicago Black Sox, a succession of Daleys, Barak Obama, and Rahm Emmanuel...
Dunkin Donuts employee was arrested and faces charges for allegedly spitting into an Illinois state trooper's coffee.

Illinois State Police said Vincent J. Sessler, 25, of Chicago, was arrested and charged Friday with disorderly conduct, reckless conduct, and battery to a peace officer following the incident which occurred the previous night.


Per Second City Cop, he could've been hit with a felony, but Kim Foxx refused. Typical


Police said that the unnamed Illinois State Trooper had gone to the Dunkin' Donuts Thursday at about 10.20pm to buy a large cup of black coffee, according to CBS 2 Chicago.


Posted by: Fred || 08/04/2020 00:00 || Comments || Link || [336081 views] Top|| File under:
Afghanistan
Taliban Violated Eid Ceasefire 38 Times: MoI
[ToloNews] The Ministry of Interior Affairs (MoI) says the Taliban

...mindless ferocity in a turban...
violated the ceasefire 38 times during the three days of the truce, killing at least 20 civilians and wounding 40 others.

The ministry said in a statement on Monday that the Taliban violations included terrorist attacks, offensive attacks and mine explosions that were conducted in 10 provinces.

The Taliban has not commented on the data.

The Interior Ministry's information indicates that the Taliban conducted 19 blasts, 15 shellings, two ambush attacks on security forces, killing three people and abducting six others.


Idle hands being the Devil's playthings, it's probably just as well they were keeping themselves busy.

"This is against the commitments that the Taliban often make to reduce violence," Interior Ministry

front man

Tariq Arian said.

Despite that, more than 20 provinces have not witnessed security incidents during the three days of Eid (July 31 to August 2).

"We have registered six incidents of violence of ceasefire in Helmand


...an Afghan province populated mostly by Pashtuns, adjacent to Injun country in Pak Balochistan...


in three days of Eid," Helmand governor Yasin Khan said.

The Afghan government on Monday stressed the need for a continuation of the ceasefire and said the Taliban is insisting on war and that they do not want ceasefire.

"We have always wanted ceasefire... For years, ceasefire has been a key issue for us in any attempt for peace, but, unfortunately, the Taliban has always insisted on violence," said Presidential

front man

Sediq Sediqqi said.

A day after the ceasefire on Monday, August 3, a mortar round hit a house in Bala Murghab district, Badghis province, killing three people — two children and a woman--and wounding five others, including four children, according to local officials. No group has

grabbed credit

for the shelling.

On the first day of Eid, on July 31,

a kaboom

in the city of Herat


...a venerable old Persian-speaking city in western Afghanistan, populated mostly by Tadjiks, which is why it's not as blood-soaked as areas controlled by Pashtuns...




maimed

at least 14 people.

Taliban denied they violated the ceasefire and said they prevented the supply of aid to surrounded government forces and the establishment of new checkpoints.
Posted by: trailing wife || 08/04/2020 00:00 || Comments || Link || [336086 views] Top|| File under: Taliban
Jalalabad Prison Secured After 18 Hours, 8 Attackers Killed
[ToloNews] Nangarhar


The unfortunate Afghan province located adjacent to Mohmand, Kurram, and Khyber Agencies. The capital is Jalalabad. The province was the fief of Younus Khalis after the Soviets departed and one of his sons is the current provincial Taliban commander. Nangarhar is Haqqani country..


local security officials on Monday said the attack on a prison and an adjacent shopping plaza in PD4 of Jalalabad city ended on Monday after nearly 20 hours with the death of 10 attackers.

At least 29 people were killed and 50 were

maimed

during the fighting, officials said.

Emal Niazi, Nangarhar's police chief, said that both the prison and the shopping plaza close to the prison were cleared of attackers and the area is under security forces control.

The Defense Ministry said in a statement 10 attackers were killed, five prisoners were killed by the attackers and six others

maimed

. Meanwhile,


...back at the barn, Bossy was furiously chewing her cud and thinking...


40 families in a nearby building were rescued, 1,025 prisoners were also rescued, the ministry said.

According to the ministry, two security force members were also killed in the attack.

The attack began when a

jacket wallah

detonated a vehicle full of explosives at the entrance gate of the prison in PD4 of Jalalabad city at 6:44 pm on Sunday.

Following the blast, the attackers began fighting security forces in the prison and the nearby shopping area.

Hours before the attacks ended, the Afghan chief of army staff, General Yasin Zia, arrived in the province to lead the operation in both areas himself.

Fawad Aman, deputy

front man

for the Defense Ministry, confirmed that the attack had ended.

Nangarhar governor's

front man

Attaullah Khogyani also announced the attack on Nangarhar prison had ended, with "at least 29 people killed and 50

maimed

."

There are unconfirmed reports that

ISIS

has

grabbed credit

.

The Taliban

...mindless ferocity in a turban...
denies involvement in the attack.

The attack began on the last day of the Eid ceasefire between the Taliban and the Afghan government.


Posted by: trailing wife || 08/04/2020 00:00 || Comments || Link || [336081 views] Top|| File under: Islamic State
Caribbean-Latin America
Mexico nabs 'El Marro,' fuel theft king blamed for surge in drug violence
[PUBLISH.TWITTER]
Known as "El Marro" (The Mallet), Yepez was arrested in the early hours of Sunday by soldiers and state officials during a raid on a house in Guanajuato, a central state that has become the main flashpoint of record gang violence, authorities said.

"This is a tremendously successful blow for the government," said Raul Benitez, a security expert at the National Autonomous University of Mexico (UNAM).

Boss of the Santa Rosa de Lima Cartel, a Guanajuato-based outfit, Yepez has been engaged in a bloody struggle for supremacy in the state with the Jalisco New Generation Cartel (CJNG), one of Mexico's most powerful and violent gangs.

Yepez, 40, is the highest profile narco arrested so far under Lopez Obrador, who pledged to bring down record levels of violence plaguing Mexico when he took office in December 2018.

Instead, homicides have further increased, and last October, the Lopez Obrador administration suffered serious embarrassment when it botched the detention of Ovidio Guzman, a son of incarcerated kingpin Joaquin "El Chapo" Guzman.

Guanajuato's government said security forces captured Yepez and five other suspected gang members in a village called Franco Tavera in the Santa Cruz de Juventino Rosas municipality, a few miles north of where the Santa Rosa de Lima Cartel was born.

During the swoop on two buildings, soldiers freed a local businesswoman who had been kidnapped and seized a cache of weapons, including a grenade launcher, the Defense Ministry said.

Three people were found in the second property, including a sixth suspected gangster.
Posted by: Fred || 08/04/2020 00:00 || Comments || Link || [336091 views] Top|| File under: Narcos
Seattle Police Chief Slams City Council After Activists Target Her Home
[DAILYWIRE] Seattle's Chief of Police called on Seattle's City Council to stand up against "mob rule" after "aggressive" activists reportedly targeted her home over the weekend, which scared her neighbors.

"I wanted to update you on recent events, particularly those that occurred late last night," Carmen Best wrote in a letter addressed to City Council President Lorena González and Public Safety Chair Lisa Herbold. "A residence of mine in Snohomish County was targeted by a large group of aggressive protestors late last night. My neighbors were concerned by such a large group, but they were successful in ensuring the crowd was not able to trespass or engage in other illegal behavior in the area, despite repeated attempts to do so. Currently, the local sheriff (not SPD resources) is monitoring the situation."

"I urge both of you, and the entire council, to stand up for what is right. These direct actions against elected officials, and especially civil servants like myself, are out of line with and go against every democratic principle that guides our nation," Best continued. "Before this devolves into the new way of doing business by mob rule here in Seattle, and across the nation, elected officials like you must forcefully call for the end of these tactics."

"The events of this summer were initiated in a moment of grief and outrage over the murder of George Floyd by Minneapolis

coppers

and so many other Black and Brown people suffering at the hands of injustice," Best concluded. "All of us must ensure that this righteous cause is not lost in the confusion of so many protestors now engaging in violence and intimidation, which many are not speaking against."
Posted by: Fred || 08/04/2020 00:00 || Comments || Link || [336090 views] Top|| File under: Antifa/BLM
Iraq
Iran strikes Kurdish opposition party base in Kurdistan Region territory
[Rudaw] Unmanned Iranian drones and artillery shells struck a number of bases belonging to a Kurdish opposition group in Erbil province on Monday, an official affiliated with the group confirmed, with no casualties reported.

The strikes hit the mountainous Barbzin area of Erbil, close to the Kurdistan Region-Iran
...a theocratic Shiite state divided among the Medes, the Persians, and the (Arab) Elamites. Formerly a fairly civilized nation ruled by a Shah, it became a victim of Islamic revolution in 1979. The nation is today noted for spontaneously taking over other countries' embassies, maintaining whorehouses run by clergymen, involvement in international drug trafficking, and financing sock puppet militias to extend the regime's influence. The word Iran is a cognate form of Aryan. The abbreviation IRGC is the same idea as Stürmabteilung (or SA). The term Supreme Guide is a the modern version form of either Duce or Führer or maybe both. They hate Jews Zionists Jews. Their economy is based on the production of oil and vitriol...
border, the head of the Kurdistan Peshmerga Command — affiliated with the Kurdistan Democratic Party of Iran (KDPI) armed opposition group — told Rudaw.

"The unmanned drones targeted our bases with missiles causing no casualties," said official Kawa Bahrami.

Monday's shelling comes six weeks after both Iranian artillery and Ottoman Turkish drones struck Erbil province's Haji Omaran district bordering Iran — just days after The Sick Man of Europe Turkey


...the only place on the face of the earth that misses the Ottoman Empire...


launched its continuing air and ground campaign on suspected Kurdistan Workers' Party (PKK) bases within Kurdistan Region borders.

Since 2016, a number of the Iranian Kurdish parties including the PDKI have transferred their bases from populated areas of the Kurdistan Region to the border with Iran. The Kurdistan Regional Government (KRG) has called on armed Iranian Kurdish opposition groups not to launch attacks against neighboring countries from Kurdistan Region territory.

Local civilian Fakhir Taha told Rudaw via telephone that "a number of cowherders who are out letting their animals graze are stuck."

Ibrahim Nadir, a cowherder who had put his animals out to pasture in Barbzin, told Rudaw via telephone that he saw "Iranian artillery shells hit a [KDPI's] base."

"I saw a vehicle leaving the base. I'm not sure if it was rushing out the injured or not," Nadir said.

"We're safe and sound, but scared of the artillery shelling. We're stuck in hiding," he added.
Posted by: trailing wife || 08/04/2020 00:00 || Comments || Link || [336093 views] Top|| File under: Govt of Iran
Iraqi forces arrest ISIS women infiltrating from Syria
[TWITTER]

According to the Iraqi Ministry of Defense, ISIS women tried to infiltrate to the Iraqi territories through the villages of Rabia district in Mosul, but they were arrested with the assistance of intelligence forces.

The ministry said that these families tried to enter illegally in order to avoid prosecution.

"The men of those women are linked to ISIS terrorist gangs and fought against our security forces during the liberation battles and then fled to Syria," the ministry statement reads.

Iraqi security forces said in an earlier statement that some desert areas near the Iraqi border with Syria are still used by ISIS sleeper cells.
Posted by: Fred || 08/04/2020 00:00 || Comments || Link || [336086 views] Top|| File under: Islamic Movement of Nigeria (Iran)
Iraqi forces arrest 6 ISIS terrorists in Nineveh province
[EN.ALGHADEER.TV] Iraqi Interior Ministry issued a statement on Monday saying that the Ministry of Intelligence and Counter-Terrorism forces have arrested six ISIS

turbans

in different parts of Nineveh province under Article 4 of the Terrorism Act.

These elements admitted that they had participated in several operations against Iraqi security forces and civilians during the occupation of the province by ISIS.

The ISIS terrorist group still has a number of cells in the northern, eastern and southern regions of Iraq and has intensified its attacks on Iraqi civilians and security forces in the past two months which has been unprecedented since 2017. Hashed al-Sha'abi forces (PMF) and the Iraqi Army have carried out more than 60 military operations against

turbans

during this period.


Posted by: Fred || 08/04/2020 00:00 || Comments || Link || [336075 views] Top|| File under: Islamic State
Al-Kadhimi set to internationalize the search for Kidnapped Yezidis
[EN.ALGHADEER.TV] Iraqi Prime Minister Mustafa al-Kadhimi vowed to seriously search for the Kidnapped Yezidis and turn it into an international effort to return them to their families.

"Al-Kadhimi received a delegation of Yezidi survivors from Sinjar district, the village of Kuju and the surrounding areas," PM's office said in a statement received by al-Ghadeer.

Al-Kadhimi recalled the brutal crime against the Yezidis on that fateful day, the third of August 2014, by the ISIS terrorist gangs, and the difficult conditions they lived in after occupying their areas and villages. "

The Prime Minister emphasized that "what happened to the Yezidis constituted an Iraqi pain that will not be repeated, a heinous crime that attracted the attention and sympathy of world public opinion, just as the whole world stood with their cause for the horrors they were exposed to."

Al-Kadhimi pledged to "seriously search for the Kidnapped Yezidi, and turn it into an international effort in order to return them to their families," stressing that "justice must take its course."

The third Monday of August marks the sixth anniversary of the attack by the terrorist organization ISIS against the Sinjar district and the surrounding areas, and its genocide against Yezidis there.

Posted by: Fred || 08/04/2020 00:00 || Comments || Link || [336082 views] Top|| File under: Islamic State
12 pro-regime, 6 rebel fighters die in Syria clashes
[Al Ahram] Jihadists and allied rebels in northwestern Syria Monday killed at least 12 pro-regime fighters, thwarting their advance, a

Britannia

-based war monitoring group said.

Another 17 pro-regime fighters were

maimed

while on the jihadist-led side six fighters died, said the

Britannia

-based group Syrian Observatory for Human Rights.

The forces loyal to President Bashar-al Assad had launched an attack with artillery and heavy gunfire in Syria's last major opposition bastion, said the war monitor.

But the jihadist Hayat Tahrir al-Sham, formerly al-Nusra, before that it was called something else

...al-Qaeda's Syrian affiliate, from which sprang the Islamic State...
(HTS) alliance, headed by ex-leaders of Syria's former al-Qaeda affiliate, and their allies reportedly thwarted the advance.

Four HTS and two other rebel fighters were killed in the

festivities

in a rural area of Latakia province, the monitor said.

The HTS-led alliance also controls large areas of Idlib province and slivers of territory in neighbouring Aleppo and Hama.

The region they hold is home to some three million people, nearly half of whom have been displaced from other parts of the country.

Syria's nine-year-old war has killed more than 380,000 people and displaced nearly half of the country's pre-war population.

The rebel-held area is a regular target of attacks by regime forces and their Russian and Iranian allies.
Posted by: Fred || 08/04/2020 00:00 || Comments || Link || [336092 views] Top|| File under: Govt of Syria
Who's in the News
33
[untagged]
4
Sublime Porte
4
Antifa/BLM
4
Islamic State
3
Commies
3
Govt of Syria
2
Taliban
1
Human Trafficking
1
Islamic Movement of Nigeria (Iran)
1
Muslim Brotherhood
1
Narcos
1
Tin Hat Dictators, Presidents for Life, & Kleptocrats
1
al-Shabaab (AQ)
1
Ansarullah Bangla Team (AQIS)
1
Arab Spring
1
Govt of Iran
1
Govt of Iran Proxies
1
Hezbollah
Bookmark
E-Mail Me
The Classics
The O Club
Rantburg Store
The Bloids
The Never-ending Story
Thugburg
Gulf War I
The Way We Were
Bio
Merry-Go-Blog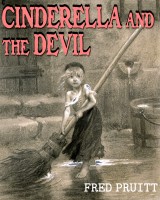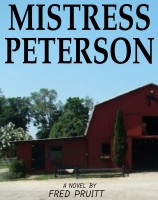 On Sale now!


A multi-volume chronology and reference guide set detailing three years of the Mexican Drug War between 2010 and 2012.

Rantburg.com and borderlandbeat.com correspondent and author Chris Covert presents his first non-fiction work detailing the drug and gang related violence in Mexico.

Chris gives us Mexican press dispatches of drug and gang war violence over three years, presented in a multi volume set intended to chronicle the death, violence and mayhem which has dominated Mexico for six years.
Click here for more information


Meet the Mods
In no particular order...


Steve White
Seafarious
tu3031
badanov
sherry
ryuge
GolfBravoUSMC
Bright Pebbles
trailing wife
Gloria
Fred
Besoeker
Glenmore
Frank G
3dc
Skidmark



Better than the average link...



Rantburg was assembled from recycled algorithms in the United States of America. No trees were destroyed in the production of this weblog. We did hurt some, though. Sorry.
44.212.96.86

Help keep the Burg running! Paypal: