-Signs, Portents, and the Weather-
COVID-19: Scientist claims coronavirus created in military lab, not in wet market
[EconoTimes] Ever since its outbreak in Wuhan, China back in December of 2019, scientists have been trying to look into the origins of COVID-19 with several theories as to where the virus came from. According to a leading scientist, the virus that is COVID-19 reportedly came from a military lab and not from a wet market.

Express reports Dr. Li Meng Yan, a virologist at Hong Kong's School of Public Health, who went to the United States, claimed that the coronavirus strain that is currently plaguing the world today actually came from a military lab in China. Speaking on a live stream interview on Taiwan's News Agency Lude Press, she said, "At that time, I clearly assessed that the virus came from a Chinese Communist Party military lab. The Wuhan wet market was just used as a decoy."

She also noted that her colleagues all dismissed the suspicion when she consulted with them. Dr. Li-Meng then explained that by that time, it would be impossible to do something against the Communist Party. "I knew that once I spoke up, I could disappear at any time, just like all the brave protesters in Hong Kong. I could disappear at any time, even my name would no longer exist," said the expert.

The virologist then noted that she was born and raised under the Communist Party's regime, and thus knew what they could and would do to citizens who showed dissent. Dr. Li-Meng then committed to revealing more about the inner-workings of the Beijing government and the COVID-19 pandemic in the hopes of the outside world understanding what the Communist Party's regime is all about while helping the Chinese people overthrow them.

Meanwhile, among the theories of where COVID-19 came from animals which eventually spread to humans. Scientists in Europe are currently looking into that theory with a study, with certain animals such as minks. This follows as an outbreak in mink farms in Spain and the Netherlands. Experts believe that the outbreak began in mink farms with infected workers in those farms passing the virus onto smaller animals.

In Spain, 14 staff members of a mink farm were reported to be infected, including the farm owner. When operations were closed out of safety concerns, two more of its staff members tested positive for COVID-19.
Posted by: Besoeker || 08/04/2020 00:54 || Comments || Link || E-Mail|| [336072 views] Top|| File under:
New York's failure to use emergency hospitals is another reason to distrust government healthcare
[Washington Examiner] I have a lot of fears in life: sharks, heights, wrinkles, government controlling my healthcare.

Recently, the New York Times provided plenty of fodder supporting the latter anxiety, revealing the results of a study it conducted that examined the disparities between public and private healthcare at the height of the pandemic in New York City. The disparities included staffing levels, differences in the age and type of equipment available, and access to drugs and experimental treatments. As one might guess, patients at the city's community facilities fared far worse than those in private facilities, with their mortality rate 3 times higher in some cases.

All hospitals saw higher staff-to-patient ratios than best practices would recommend. In a typical emergency room, that figure should look like 1 nurse for every 4 patients. But during COVID-19, private facilities experienced ratios closer to 1 nurse for every 6 to 7 patients. At the government hospitals, that number was 1 nurse for every 10 to 15, and at times even 20 patients.

Less time per patient meant fewer tests, less information, and less monitoring. Several patients woke up from medically induced comas and, in confusion, removed their oxygen masks, leading to death. This occurred at the Elmhurst Hospital in Queens, where staff referred to the patients as "bathroom codes" as their bodies were typically discovered near the bathroom 30 to 45 minutes later. One doctor told the New York Times that for every 10 deaths he saw, two to three patients could have been saved with the proper care.

You might not think it could get worse, but it does. In response to the overcrowding, the city quickly put up makeshift hospitals. We now know those facilities were barely used. The paper looked at the hospital set up at the Billie Jean King National Tennis Center to study why this occurred. Though the center was equipped with 470 beds and hundreds of employees (many of them out-of-state healthcare providers being paid handsomely), it ultimately saw only 79 patients and closed its doors after one month. It was a catastrophic failure, the kind only government can pull off.


Most were paid by their home employers but Grandma Killer Cuomo made sure they paid NY taxes


There were multiple problems here. First, doctors were forced into a spiderweb of red tape upon arrival. They were given ridiculous amounts of paperwork, orientations, and training on computers, tying up their time during the height of the disease.
Posted by: Besoeker || 08/04/2020 00:38 || Comments || Link || E-Mail|| [336072 views] Top|| File under:
Europe
Time For Tough Love For The Euroweenies
It's Kurt


[Townhall] Eventually, you need to kick your loser kid out of your basement, cut-off his allowance, and introduce him to the harsh realities of the real world. In the case of our European allies, particularly the insufferable Germans, that time was about 20 years ago. Well, Donald Trump just announced we will be pulling out 12,000 troops of the 36,000 still deployed there — think of the good they could do for America deployed in Portland! — and the krauts and the Establishment are livid. Good.

Think of it as tough love for the Euroweenies.

Trump came to office with a foreign policy that the Establishment hates, embracing a Jacksonian perspective that holds that the purpose of our diplomacy and our military power is to promote America's interests. It's not to promote other countries' interests, and it is not to make it so our Foggy Bottom Irregulars don't encounter uncomfortable conversations at Berlin cocktail parties.

It's to serve American interests, and for too damn long our Establishment has failed to do so by looking the other way as rich Europeans, year after year, skated on the check while Bush and Obama obligingly reached for our wallets. Trump proposes to end dine n' dash diplomacy, and normal people can't understand why we allowed it to happen in the first place.

For too long we have been taken advantage of by Teutonic freeloaders who were more than happy to cut their defense spending to the bone while allowing us to make up the difference. The Germans ended conscription, let their once-formidable military rust, and refused to keep their promise to put a measly 2% of their mammoth GDP into protecting their own country. They have gone from an aggressive invader-repelling Arminius to a wimpy Colonel Klink perpetually asking to borrow an infantry brigade combat team today for which he would gladly pay us Dienstag.
Posted by: Besoeker || 08/04/2020 01:08 || Comments || Link || E-Mail|| [336072 views] Top|| File under:
Home Front: Politix
Biden Says He Can't Wait To Find Out Who He Picked For VP
[Babylon Bee] ccording to sources in the Biden campaign, the presidential candidate is on pins and needles waiting to see who it is he picked to run for vice president on his ticket.

Campaign aides say it's been Biden's most anticipated event since he found out he was running for president a few weeks ago.

A reporter asked Biden if he could hint about his VP pick during a brief interlude from his stay in the basement, where he was allowed to come upstairs to get some snacks.

"Oh boy -- I hope it's a real classy broad," he said as he drank straight from the milk jug. "I bet I picked somebody good and smart. A chick with class and style. You know, in my day, dames were dames and guys were guys. None of this 'guys becoming dolls' and 'dolls becoming guys' stuff. We would go down to the hop and do the mashed potato. You know, there's lots of good nnnn-- nutrients and stuff in potatoes. Potato is a funny word."

"Po - ta - to."

"OK, Joe, let's go," said an aide, shoving him down into the basement. "What Joe was trying to say is that he's chosen a well-qualified candidate who will run the country -- err, I mean, help him run the country -- with excellence."
Posted by: Frank G || 08/04/2020 13:00 || Comments || Link || E-Mail|| [336074 views] Top|| File under:
A Depressing Journey Into The Decline and Fall Of American Gov't Under The Influence of Barrack Hussein Obama
[ABYSSUS ABYSSUM INVOCAT / DEEP CALLS TO DEEP] The New Old Obama Why is Barack Obama reemerging with greater frequency now? There are a few reasonable suppositions.

By Victor Davis Hanson

In his latest incarnation as president emeritus and corporate multimillionaire community activist, we are reminded of the earlier Barack Obama of "get in their face," "take a gun to a knife fight," and "punish our enemies" vintage. From time to time, Obama ventures from his hilltop, seaside, $12 million "you didn't build that" Martha's Vineyard Estate or his tony Washington, D.C. $8 million "spread the wealth" mansion to lecture the nation on all of its racist sins, past and present.

In these outings, he seeks to advise lesser folk on how we can still find redemption (make Puerto Rico a state?), given that his own eight years as president apparently proved that the United States remains hopelessly captive to the spirit of Bull Connor and that a president such as himself—starting out with complete control of the Congress—had no power to change much.
His latest weaponization of the funeral of John Lewis revealed all the Obama signature characteristics.

Fantasy Obama knows that the Trump Administration's use of federal marshals to protect a federal courthouse in Portland from nonstop street efforts to burn it down, along with its occupants, is not analogous to the Democratic Alabama Governor George Wallace, an honored speaker at the 1972 McGovern-run Democratic convention: "[Wallace] may be gone, but we can witness our federal government sending agents to use tear gas and batons against peaceful demonstrators."

He knows that such protesters in our major cities loot, burn, blind, maim, and occasionally kill people and are hardly "peaceful."He knows that asking for an ID at the polls, in the fashion of cashing a check, buying a beer, or getting a prescription filled is not racist (unless he believes that minorities are currently deprived of prescriptions, alcohol sales, or cashing checks), and are not "restrictive," much less do they attack "our voting rights with surgical precision, even undermining the Postal Service in the run-up to an election that's gonna be dependent on mail-in ballots so people don't get sick."

He knows that if there are voting irregularities in November, they will come mostly from the Left and through the very mail-in balloting and vote harvesting they advocate. We in California's 21st Congressional District can attest to that, after having witnessed winner and incumbent Republican David Valadao in 2018 see his sizable lead mysteriously erode over the next several weeks as batches of harvested and mail-in ballots steadily appeared until his challenger won by a few hundred votes.
Posted by: Besoeker || 08/04/2020 06:04 || Comments || Link || E-Mail|| [336088 views] Top|| File under:
Victor Davis Hanson: Trump, China and Black Lives Matter
[John Anderson] Victor Davis Hanson is an American classicist, military historian, columnist, and farmer. He has been a commentator on contemporary politics for the National Review and The Washington Times and is currently the Martin and Illie Anderson Senior Fellow at Stanford University's Hoover Institution.

He and John analyse the current culture war and the effect it is having on our geopolitical strategy especially in relation to China, in light of the current pandemic.


Link replaced, thanks, Alistaire6649
Posted by: Besoeker || 08/04/2020 05:55 || Comments || Link || E-Mail|| [336075 views] Top|| File under:
Plugs' running mate may be KGB/Cuban-Intelligence Founded Venceremos Brigade agent
[Townhall] "In the mid-1970s, California Congresswoman Karen Bass, who is now under consideration to be Joe Biden's running mate, was an organizer for the Venceremos Brigade... An event blurb in an October 1975 issue of the communist Daily World newspaper describes Bass, then 22, as "leader of the Venceremos Brigade in southern California....As a 'brigadista' and then organizer for the Venceremos Brigades, Karen visited Cuba every 6 months." (Tablet magazine, 7/28.)

In that heady Age of Aquarius hundreds of starry-eyed college kids were volunteering to "help build Cuban Socialism" and "fight U.S. Imperialism," mostly by joyfully cutting Cuban sugar cane and raptly imbibing communist propaganda lectures while seated in front of large pics of Che Guevara and "Uncle" Ho Chi Minh.

In fact, the terrorist offshoot from the SDS (Students for a Democratic Society) known as The Weathermen and staffed most famously by Barack Obama's future "neighbors" Bill Ayers and Bernadine Dohrn served as the DGI's (Cuban Intelligence) U.S. recruitment officers at the time, which proved easy. Castro's DGI and their KGB masters had other goals in mind, as we'll see in a minute.

Okay, that Karen Bass was a very enthusiastic and active Venceremos Brigadista, we've already established. But was there more to these Venceremos Brigades? Perhaps a declassified FBI report (from well before the bureau was run by people by Comey, I might add) might help:
Posted by: Besoeker || 08/04/2020 01:36 || Comments || Link || E-Mail|| [336074 views] Top|| File under: Commies
Democrats' 'War Game' for Election Includes West Coast Secession, Possible Civil War
[Breitbart] Democrats are contemplating secession and potential civil war as they game out possible scenarios for a closely contested election, according to a report by Ben Smith in a New York Times column Sunday.

The bulk of Smith's column is devoted to the question of how the media will handle Election Night coverage, given that the result may not be known for weeks. Vote-by-mail, which many states have only recently adopted — ostensibly, to prevent the spread of coronavirus in polling places — could lead to an uncertain result.

However, buried near the end of Smith's column is a report that Democrats have participated in a "war game" in which they considered several possible outcomes of the election.

In one scenario, John Podesta — the former chair of Hillary Clinton's presidential campaign, and a leading figure in party circles — played former Vice President Joe Biden, and refused to concede the election.

The result: the threat of secession by the entire West Coast, followed by the possible intervention of the U.S. armed forces:
Posted by: Besoeker || 08/04/2020 01:17 || Comments || Link || E-Mail|| [336081 views] Top|| File under:
Who's in the News
33
[untagged]
4
Sublime Porte
4
Antifa/BLM
4
Islamic State
3
Commies
3
Govt of Syria
2
Taliban
1
Human Trafficking
1
Islamic Movement of Nigeria (Iran)
1
Muslim Brotherhood
1
Narcos
1
Tin Hat Dictators, Presidents for Life, & Kleptocrats
1
al-Shabaab (AQ)
1
Ansarullah Bangla Team (AQIS)
1
Arab Spring
1
Govt of Iran
1
Govt of Iran Proxies
1
Hezbollah
Bookmark
E-Mail Me
The Classics
The O Club
Rantburg Store
The Bloids
The Never-ending Story
Thugburg
Gulf War I
The Way We Were
Bio
Merry-Go-Blog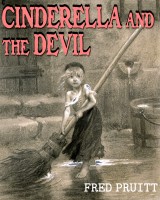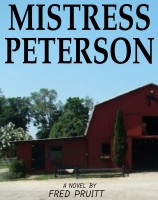 On Sale now!


A multi-volume chronology and reference guide set detailing three years of the Mexican Drug War between 2010 and 2012.

Rantburg.com and borderlandbeat.com correspondent and author Chris Covert presents his first non-fiction work detailing the drug and gang related violence in Mexico.

Chris gives us Mexican press dispatches of drug and gang war violence over three years, presented in a multi volume set intended to chronicle the death, violence and mayhem which has dominated Mexico for six years.
Click here for more information


Meet the Mods
In no particular order...


Steve White
Seafarious
tu3031
badanov
sherry
ryuge
GolfBravoUSMC
Bright Pebbles
trailing wife
Gloria
Fred
Besoeker
Glenmore
Frank G
3dc
Skidmark



Better than the average link...



Rantburg was assembled from recycled algorithms in the United States of America. No trees were destroyed in the production of this weblog. We did hurt some, though. Sorry.
34.204.181.91

Help keep the Burg running! Paypal: