Afghanistan
Deadly Attacks Spark Fear of Daesh Resurgence
[ToloNews] The complex attacks in

Pashtun-infested Logar

and Nangarhar


The unfortunate Afghan province located adjacent to Mohmand, Kurram, and Khyber Agencies. The capital is Jalalabad. The province was the fief of Younus Khalis after the Soviets departed and one of his sons is the current provincial Taliban commander. Nangarhar is Haqqani country..


provinces claimed by

ISIS

have raised concerns about the resurgence of

ISIS

's activities, with analysts saying that some terrorist outfits have coordinated their attacks with the Taliban

...mindless ferocity in a turban...
as peace talks are nearing.

Analysts see foreign influence behind such attempts that apparently are aimed at disrupting the

grinding of the peace processor

.

The attacks in

Pashtun-infested Logar

and Nangarhar left dozens of civilians dead and

maimed

.

"We are not blaming Pakistain or other countries. We are blaming ourselves. We should become alert," said Abdul Rauf Shpoon, an MP from Nangarhar.

Critics said that some countries involved in Afghanistan's war--and peace--are seeking to support other groups instead of the Taliban.

"

ISIS

is getting stronger based on two reasons: First, part of the

bad boy

Taliban is not joining peace and is joining al Qaeda. Second, these groups also continue the war because they are not part of the

grinding of the peace processor

," said Saleh Mohammad Registani, a military analyst.

"If the Taliban joins the government, then

ISIS

, Lashkar-e-Taiba
...the Army of the Pure, an Ahl-e-Hadith terror organization founded by Hafiz Saeed. LeT masquerades behind the Jamaat-ud-Dawa facade within Pakistain and periodically blows things up and kills people in India. Despite the fact that it is banned, always an interesting concept in Pakistain, the organization remains an blatant tool and perhaps an arm of the ISI...
and Jaish-e-Mohammad
...literally Army of Mohammad, a Pak-based Deobandi terror group founded by Maulana Masood Azhar in 2000, after he split with the Harkat-ul-Mujaheddin. In 2002 the government of Pervez Musharraf banned the group, which changed its name to Khaddam ul-Islam and continued doing what it had been doing before without missing a beat...
will replace them," said Ahmad Ali Hazrat, a former head of Nangarhar's provincial council.

"The Afghan government is fighting many terrorist groups. Our security and defense forces are ready to suppress any terrorist group that attempts any activity," Sediqqi said.

"The umbrella has been created by the Taliban.

ISIS

and other terrorist groups are using this opportunity," said Tariq Arian, a

front man

for the Ministry of Interior Affairs.

This comes as on August 1 the Afghan intelligence agency, the National Directorate of Security


...the Afghan national intel agency...


(NDS), said that it had killed Assadullah Orakzai, the head of intelligence for the Khorasan branch of

ISIS

.

The NDS said the

ISIS

commander was killed during an operation near Jalalabad city, the center of Nangarhar province.
Posted by: trailing wife || 08/04/2020 00:00 || Comments || Link || E-Mail|| [10798 views] Top|| File under: Islamic State
Govt Reacts to Pro-Taliban Movements in Iran, Turkey
[ToloNews] The Afghan government on Monday reacted to images from The Sick Man of Europe Turkey


...the decaying remnant of the Ottoman Empire...


and Iran
...a theocratic Shiite state divided among the Medes, the Persians, and the (Arab) Elamites. Formerly a fairly civilized nation ruled by a Shah, it became a victim of Islamic revolution in 1979. The nation is today noted for spontaneously taking over other countries' embassies, maintaining whorehouses run by clergymen, involvement in international drug trafficking, and financing sock puppet militias to extend the regime's influence. The word Iran is a cognate form of Aryan. The abbreviation IRGC is the same idea as Stürmabteilung (or SA). The term Supreme Guide is a the modern version form of either Duce or Führer or maybe both. They hate Jews Zionists Jews. Their economy is based on the production of oil and vitriol...
showing pro-Taliban

...Arabic for students...
Afghans holding flags of the group.

The government said that such pro-Taliban propaganda should be stopped by these countries as it will harm the peace efforts in the country.

The photos shared on social media showed a group of people in Mellat Park in northern Tehran. A similar move was seen in Istanbul, Turkey.

"The

grinding of the peace processor

that the Afghan government and the people of Afghanistan are supporting should be supported in practice and they should prevent moves that could affect this process," said Gran Hewad,

front man

for the Ministry of Foreign Affairs.

Critics said they consider this interference of the two countries in Afghanistan's affairs, as such groups should not be allowed to show pro-Taliban propaganda.

"It is a clear interference in Afghanistan's affairs. We have always said that they do not want Afghanistan to have an identity and a central government and have always been in favor of weakening the government," said Abdul Sattar Husaini, an MP.

Some Iranian media reported that the person who first broke the news about the pro-Taliban gathering in Mellat Park has been arrested by the Iranian government.

"Every war has its military and propaganda supporters. Such photos are taken to provoke people's feelings," said Tariq Farhadi, a former presidential adviser.

Iran's embassy in Kabul said the gathering in Mellat Park was "illegal" and conducted by Afghan citizens.

The issue is under investigation, the embassy said.
Posted by: trailing wife || 08/04/2020 00:00 || Comments || Link || E-Mail|| [10797 views] Top|| File under: Taliban
Africa North
UN plane botches landing in Mali, wounding 6
[Al Ahram] A United Nations


...a formerly good idea gone bad...


plane careened off the runway while touching down in the northern Malian city of Gao on Monday, officials said, injuring six people.

According to Abdoulaye Maiga, a witness to the accident who works for an airport-security company, the plane had to make an emergency landing, at which point it "left the runway".

An official with the UN peacekeeping force in Mali, known as MINUSMA, told AFP that at least six people had been hurt in the accident.

Another MINUSMA official, who declined to be named, said that the flight had left the capital city Bamako with seven Russian nationals aboard.

A photo circulated on social media on Monday, appearing to show a badly damaged white plane, bearing UN insignia, in a puddle of mud.


Symbolism


AFP did not independently confirm the image.

UN peacekeepers deployed to Mali in July 2013, after jihadists seized much of the north of the country the previous year.

The MINUSMA now has 13,000 troops in Mali, while

La Belle France

has 5,100 soldiers as part of Operation Barkhane, its anti-jihad force in the Sahel.

Despite the presence of thousands of foreign troops, the conflict has engulfed the centre of the country and spread to neighbouring Burkina Faso


...The country in west Africa that they put where Upper Volta used to be. Its capital is Oogadooga, or something like that. Its president is currently Blaise Compaoré, who took office in 1987 and will leave office feet first, one way or the other...


and Niger to the west.
Posted by: Fred || 08/04/2020 00:00 || Comments || Link || E-Mail|| [10799 views] Top|| File under:
Haftar asked Washington for help in controlling Libya's sea and land borders
[EN.ALGHADEER.TV] Field Marshal Khalifa Haftar
...Self-proclaimed Field Marshal, served in the Libyan army under Muammar Qadaffy, and took part in the coup that brought Qadaffy to power in 1969. He became a prisoner of war in Chad in 1987. While held prisoner, he and his fellow officers formed a group hoping to overthrow Qadaffy, so it's kind of hard to describe him as a Qadaffy holdover. He was released around 1990 in a deal with the United States government and spent nearly two decades in the United States, gaining US citizenship. In 1993, while living in the United States, he was convicted in absentia of crimes against the Jamahiriya and sentenced to death. Haftar held a senior position in the anti-Qadaffy forces in the 2011 Libyan Civil War. In 2014 he was commander of the Libyan Army when the General National Congress (GNC) refused to give up power in accordance with its term of office. Haftar launched a campaign against the GNC and its Islamic fundamentalist allies. His campaign allowed elections to take place to replace the GNC, but then developed into a civil war. Guess you can't win them all. Actually, he is, but slowly...
's Libyan National Army (LNA) sent a message to Washington on Sunday calling for international control of land and sea border crossings and ports to prevent weapons from being sent to the capital's government, Al Arabiya TV channel reported.

"The LNA insists on international control over land and sea terminals in order to prevent weapons from falling into the hands of the Government of National Accord [Prime Minister Faiz Saraj] and to prevent Ankara from transferring weapons and equipment to the country," the letter said to the US authorities.

It also notes that the army command refuses to sit at the same table with The Sick Man of Europe Turkey

...the decaying remnant of the Ottoman Empire...
during any possible negotiations in the coming period and "remains committed to the withdrawal of mercenaries and militias." In addition, the LNA notified that it would not agree with the entry of various types of

gang

s into state institutions, as planned by the Tripoli


...a confusing city, one end of which is located in Lebanon and the other end of which is the capital of Libya. Its chief distinction is being mentioned in the Marine Hymn...


Cabinet of Ministers.

On Saturday, Haftar, during a scheduled review of the units under his control, confirmed "his determination to resist the Ottoman Turkish intervention." "The Turks stayed in Libya for 300 years, and the Libyans saw nothing but evil," Al Arabiya quotes him on Sunday.

"The expulsion of the colonialists is our main goal. We will not agree to be colonized again Enough of what has happened to us in the past. The army will teach a lesson to the mercenaries that Turkey sends to fight on the side of the Government of National Accord [GNA]. "

In Libya, for a long time, two executive bodies have existed in parallel: the NTC sitting in Tripoli and a temporary cabinet operating in the east of the country together with the parliament and supported by the LNA.

Over a year ago, the opposing camps unleashed battles for the country's main city, after Haftar launched an offensive on the capital on April 4, 2019, with the goal of, as he said, freeing it from terrorists.

In response, the Tripoli cabinet of ministers officially turned to Turkey for help on the basis of a memorandum on military cooperation signed with it in November last year. With the active support of Ankara, the GNA managed to regain control over a number of territories seized earlier by the LNA. So far, all attempts to return the parties to dialogue, and the search for political solutions have not been crowned with success.
Posted by: Fred || 08/04/2020 00:00 || Comments || Link || E-Mail|| [10797 views] Top|| File under: Arab Spring
Home Front: WoT
ZOA calls on HIAS to sever ties with Hamas-linked organization
[Jpost] IRW has been labeled a terrorist organization by Israel, as well as other nations and banks, due to its funding and ties of

Hamas, a regional Iranian catspaw,

and the

Moslem Brüderbund

.

The Zionist Organization of America (ZOA) called on the Hebrew Immigrant Aid Society (HIAS)


...since 2002 they've concentrated on non-Jewish refugees while keeping the name for fundraising purposes...

to sever its ties with an Islamic relief organization linked to Hamas.

This call to end the partnership came after recent revelations regarding Heshmat Khalifa,


...born in Egypt, he has been a British citizen since 2005...

the trustee and director of Islamic Relief Worldwide (IRW),


...the "charity" arm of the Muslim Brotherhood in Britain, it has received millions of pounds from the British government's Department for International Development and six-figure sums from the Obama government, while Israel and the UAE have banned it for forwarding funds to Hamas...

and his posts on social media that have been labeled antisemitic and inciteful.

"IRW director Khalifa called Jews the 'grandchildren of monkeys and pigs'; called Egypt's president a 'Zionist pimp'; and praised Hamas as 'the purest resistance movement in modern history,'" ZOA said in a statement on its website.

Though Khalif has since resigned, his antisemitic posts are "merely the tip of the iceberg," ZOA stated, adding that IRW has been labeled a terrorist organization by Israel, as well as other nations and banks, due to its funding and ties of Hamas and the

Moslem Brüderbund

.

Other nations that have called out IRW for their ties to terrorist organizations include the United Arab Emirates, Egypt, Bangladesh, Germany and Sweden. In addition, the US Justice Department and USBC and UBS Banks have both called out the organization as well.

This partnership between HIAS and IRW began in 2018 to aid

Moslem

migrants colonists entering Greece. This partnership has continued in the following years.

According to ZOA, this may in part be due to 99% of HIAS refugee clients being non-Jewish, with most of them being

Moslem

. "However,


some people are alive only because it's illegal to kill them...


HIAS's resettlement of

Moslem

and other non-Jewish refugees can be done without partnering with the terror-tied Islamic Relief," ZOA stated.

Posted by: trailing wife || 08/04/2020 02:15 || Comments || Link || E-Mail|| [10796 views] Top|| File under: Muslim Brotherhood
Lebanon's foreign minister quits post
[EN.ALGHADEER.TV] Leb

...an Iranian colony situated on the eastern Mediterranean, conveniently adjacent to Israel. Formerly inhabited by hardy Phoenecian traders, its official language is now Arabic, with the usual unpleasant side effects. The Leb civil war, between 1975 and 1990, lasted a little over 145 years and produced 120,000 fatalities. The average length of a ceasefire was measured in seconds. The Lebs maintain a precarious sectarian balance among Shiites, Sunnis, and about a dozeen flavors of Christians. It is the home of Hezbollah, which periodically starts a war with the Zionist Entity, gets Beirut pounded to rubble, and then declares victory and has a parade. The Lebs have the curious habit of periodically murdering their heads of state or prime ministers...
's Foreign Minister Nassif Hitti submitted his resignation to Prime Minister Hassan Diab on Monday, a government source said. Hitti decided to quit over differences with the premier and frustration at being sidelined, a ministry official and sources close to him told

Rooters

earlier.

Posted by: Fred || 08/04/2020 00:00 || Comments || Link || E-Mail|| [10800 views] Top|| File under: Hezbollah
-PC Follies
Taking Down Richmond's Robert E. Lee Statue Just Got A Bit Harder
[HotAir] A judge on Monday dissolved one injunction preventing Virginia Gov. Ralph Northam's administration from removing an enormous statue of Confederate Gen. Robert E. Lee in Richmond but immediately instituted a new one in a different lawsuit.

The new 90-day injunction issued by Richmond Circuit Court Judge W. Reilly Marchant bars the statue's removal while the claims in a lawsuit filed by a group of Richmond property owners are litigated.

Virginia Attorney General Mark Herring has filed a motion to dismiss the property owners' case, which has not yet been acted on by the judge, according to Herring's spokeswoman.
Posted by: g(r)omgoru || 08/04/2020 09:29 || Comments || Link || E-Mail|| [10798 views] Top|| File under:
Who's in the News
33
[untagged]
4
Sublime Porte
4
Antifa/BLM
4
Islamic State
3
Govt of Syria
3
Commies
2
Taliban
1
al-Shabaab (AQ)
1
Narcos
1
Arab Spring
1
Govt of Iran
1
Human Trafficking
1
Govt of Iran Proxies
1
Muslim Brotherhood
1
Tin Hat Dictators, Presidents for Life, & Kleptocrats
1
Hezbollah
1
Ansarullah Bangla Team (AQIS)
1
Islamic Movement of Nigeria (Iran)
Bookmark
E-Mail Me
The Classics
The O Club
Rantburg Store
The Bloids
The Never-ending Story
Thugburg
Gulf War I
The Way We Were
Bio
Merry-Go-Blog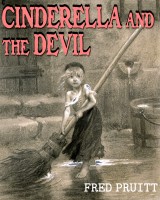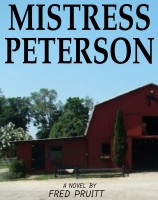 On Sale now!


A multi-volume chronology and reference guide set detailing three years of the Mexican Drug War between 2010 and 2012.

Rantburg.com and borderlandbeat.com correspondent and author Chris Covert presents his first non-fiction work detailing the drug and gang related violence in Mexico.

Chris gives us Mexican press dispatches of drug and gang war violence over three years, presented in a multi volume set intended to chronicle the death, violence and mayhem which has dominated Mexico for six years.
Click here for more information


Meet the Mods
In no particular order...


Steve White
Seafarious
tu3031
badanov
sherry
ryuge
GolfBravoUSMC
Bright Pebbles
trailing wife
Gloria
Fred
Besoeker
Glenmore
Frank G
3dc
Skidmark



Better than the average link...



Rantburg was assembled from recycled algorithms in the United States of America. No trees were destroyed in the production of this weblog. We did hurt some, though. Sorry.
3.225.221.130

Help keep the Burg running! Paypal: