Spare change?
It's been awhile since we've had a bleg. I always hate to ask. I feel like I'm promising to gladly pay you Tuesday for a donation today. (Wait. Today's Tuesday. Make that Saturday.)

Still, the Burg costs money to run. Software's mostly free, but the hosting company charges us, and we have hardware costs. We've got the server in Baltimore and a backup server that currently lives in my bedroom and is about to change backup methods. And then there's the cost of beer and gin and Thunderbird...

I try to keep the blegging to a minimum, but every once in a while I have to. So if you've got it, please help keep us going. We've been around longer than most, coming up on 17 full years. With your help we'll be around for a few more years.
Posted by: Fred || 09/08/2018 00:00 || Comments || Link || E-Mail|| [1304 views] Top|| File under:
Afghanistan
Mattis Makes Unannounced Visit To Afghanistan
[ToloNews] James Mattis, the US Defense Secretary, arrived in Kabul for an unannounced visit on Friday, US media reported.

Mattis and Marine Gen. Joseph Dunford, chairman of the Joint Chiefs of Staff, were meeting with Army Gen. Scott Miller, the new commander of NATO


...the North Atlantic Treaty Organization. It's headquartered in Belgium. That sez it all....


troops in Afghanistan, NBC News reported.

They were to discuss progress on peace talks with the Taliban
...Arabic for students...
, despite a deteriorating security situation in the country.

Mattis is scheduled to conduct a town hall meeting with troops, attend a weekly memorial service and meet with senior Afghan leaders, officials said as quoted by NBC News.

Miller assumed command of NATO's Resolute Support forces in Afghanistan on Sunday.

Speaking with

news hound

s this week, Mattis said he was hopeful about peace talks with the Taliban.

"Right now, we have more indications that reconciliation is no longer just a shimmer out there, no longer just a mirage," Mattis said.

"It now has some framework. There's some open lines of communication," he added.

This comes after last month a top US State Department official met with Taliban officials in Qatar

...an emirate on the east coast of the Arabian Peninsula. It sits on some really productive gas and oil deposits, which produces the highest per capita income in the world. They piss it all away on religion, financing the Moslem Brotherhood and several al-Qaeda affiliates. Home of nutbag holy manYusuf al-Qaradawi...
to lay the groundwork for broader peace talks.

The US government has pointed toward the Taliban's accepting a temporary truce in June as a sign of why the talks should be viewed with hope.

"The most important work that has to be done is beginning the political process and reconciliation," Dunford told

news hound

s traveling with him, as quoted in NBC News report.

"What we are trying to do in the military dimension is convince the Taliban that they cannot win on the battlefield and that they must engage in a

grinding of the peace processor

," Dunford said.
US Defense Secretary James Mattis who arrived in an unannounced visit to Kabul on Friday held talks with President Ashraf Ghani

...former chancellor of Kabul University, now president of Afghanistan. Before returning to Afghanistan in 2002 he was a scholar of political science and anthropology. He worked at the World Bank working on international development assistance. As Finance Minister of Afghanistan between July 2002 and December 2004, he led Afghanistan's attempted economic recovery until the Karzais stole all the money. ..
and Chief Executive Abdullah Abdullah

... the former foreign minister of the Northern Alliance government, advisor to Masood, and candidate for president against Karzai. Dr. Abdullah was born in Kabul and is half Tadjik and half Pashtun...
at the Presidential Palace, the president's office said in a statement.

The Afghan and US officials discussed

grinding of the peace processor

, impact of US South Asia strategy, reforms in Afghan National Defense and Security Forces, upcoming parliamentary and presidential elections, counter-terrorism and dialogue with Pakistain.

In this visit, Mattis commended the National Unity Government's efforts in different sectors particularly counter-terrorism, reforms and fighting against corruption, the statement said. He also commended Afghan forces' "bravery" in defending the country.

Mattis said the US government and people will stay with Afghan people and government until there is lasting peace and stability in the country. He said US will continue its cooperation in different sectors including security, economy and strengthening of bilateral relations with Afghanistan.

President Ghani meanwhile appreciated US's cooperation in different sectors to Afghanistan and said the Afghan government and the people want lasting peace and that they thank the US for its cooperation in this respect.
Posted by: trailing wife || 09/08/2018 00:00 || Comments || Link || E-Mail|| [146 views] Top|| File under:
Efforts Underway To Restrict Taliban Movements In Faryab
[ToloNews] Following reports on a potential threat to Faryab's center, local officials said a proper security plan is under implementation to ensure Taliban


...the Pashtun equivalent of men...


movements are restricted on the outskirts of Maimana City, the

historic provincial capital

.

Faryab governor Naqibullah Fayiq said establishing outposts on the outskirts of the city and increasing the number of army forces are part of the security plan.

"We admit that we have lost many areas over the past three years, but we will not let any other area to fall to

Death Eater

s. We will use all our resources to make this happen. We will not let anyone to enter Maimana City for war," Fayiq told TOLOnews on Thursday.

Some units of public uprising forces have also been deployed on the outskirts of the city to help government forces in their mission against the Taliban.

One member of the public uprising forces said they have been deployed by government.

"I have been assigned as head of the group in this outpost by government. We are here to serve the people," said Yar Mohammad Cherik, a public uprising force member.

Zabihullah, a commander of the public uprising forces, said they will not allow the Taliban to attack Maimana City.

"This area is the first line of the battle. We are tired of witnessing

liquidation

s therefore we are here to stand against the enemies of the country. We will not allow them to attack the city," said Zabihullah, who pointed out to areas from which Taliban conduct sporadic attacks on their outposts outside Maimana City.

Among army soldiers deployed outside Maimana was Faizullah, a former Taliban fighter, who joined government forces four months back.

"We are here to stand besides our brothers to fight against anyone who is against this country and anyone who is the enemy of this country," said Faizullah.

Faryab has witnessed heavy

festivities

between government forces and Taliban over the past few months. Residents of the province said last week that they are concerned about their security. They said the province will fall to

bully boyz

if government stays reluctant to take any step against it.

Faryab has changed into an insecure province over the past three years. Talibs are now controlling most parts of the province, according to local officials.

"The majority of areas are under control of the Taliban," Faryab governor said last month but added that "only Bialchiragh (district) is fully under Taliban control ‐ but they do not have full control over any other district in Faryab."
Posted by: trailing wife || 09/08/2018 00:00 || Comments || Link || E-Mail|| [163 views] Top|| File under: Taliban
Iraq
Iraqis set Iran consulate in southern city ablaze, decry Tehran's interference, curfew set in Basra
[IsraelTimes] Iraqis set Iran consulate in southern city ablaze, decry Tehran's interference

Demonstrators against corruption in restive Basra accuse Iranian-backed political parties of interfering with Iraqi politics

Angry protesters stormed the Iranian consulate in the southern city of Basra Friday, setting a fire inside as part of ongoing demonstrations that have turned deadly in the past few days, a security official and eyewitnesses said.

At least 10 protesters have died in

festivities

with security forces since Monday, including three who were

rubbed out

by security forces on Thursday night as protesters lobbed Molotov cocktails and set fire to a government building and offices of Shiite militias in the city.

Residents of Basra and other cities in Iraq's oil-rich southern Shiite heartland have been protesting since July over endemic corruption, soaring joblessness and poor public services. Clashes erupted earlier this week, leaving several civilians and police dead. Prime Minister Haider al-Abadi has ordered an investigation into the violence which shows no sign of abating.

The violence prompted the temporary head of Iraq's parliament, the eldest

politician

, to call an emergency meeting on Saturday to discuss the snowballing protests.

The protesters shouted anti-Iranian slogans outside the Iranian consulate Friday evening, including "Iran, out, out!" before they stormed it and set a fire inside. Smoke could be seen rising from the building. Protesters also burned an Iranian flag. Many residents of the predominantly Shiite city accuse Iranian-backed political parties of interfering with Iraqi politics and some hold them responsible for mismanagement and the poor services in the city.

In Baghdad, security forces launched a search operation to determine the source of three mortar shells that landed inside Baghdad's heavily fortified Green Zone. There was no immediate claim of responsibility for the mortar shells that landed just after midnight Friday in an abandoned lot in the Green Zone, and no casualties were reported.

The rare attack comes amid a political crisis and against the backdrop of the Basra protests, adding to overall tensions in the country.

The newly-elected parliament earlier this week held its first session since the national elections in May. The session was adjourned amid disagreements as two blocs, both claiming to hold the most seats, vied for the right to form a new government.

The new parliament faces the twin tasks of rebuilding the north of the country following the war against the Islamic State
...formerly ISIS or ISIL, depending on your preference. Before that al-Qaeda in Iraq, as shaped by Abu Musab Zarqawi. They're very devout, committing every atrocity they can find in the Koran and inventing a few more. They fling Allah around with every other sentence, but to hear the pols talk they're not really Moslems....
group and rehabilitating services in the south, where severe water and electricity shortages have fueled protests.

A coalition led by al-Abadi and populist

holy man
Moqtada Tater al-Sadr


... the Iranian catspaw holy man who was 22 years old in 2003 and was nearing 40 in 2010. He spends most of his time in Iran, safely out of the line of fire, where he's learning to be an ayatollah...


has the support of the US and Soddy Arabia


...a kingdom taking up the bulk of the Arabian peninsula. Its primary economic activity involves exporting oil and soaking Islamic rubes on the annual hajj pilgrimage. The country supports a large number of princes in whatcha might call princely splendor. When the oil runs out the rest of the world is going to kick sand in the Soddy national face...


, while an alliance between former Prime Minister Nouri al-Maliki and militia leader Hadi al-Amiri has the backing of Iran.

Both alliances are dominated by Shiites, who have held the preponderance of power in Iraq since Saddam Hussein's ouster in 2003. But the largest Sunni blocs are aligned with al-Abadi and al-Sadr. Iraq's two main Kurdish parties have not taken a side.

A representative of the Shiite community's spiritual leader, the Grand Ayatollah Ali al-Sistani, condemned during the Friday prayers sermon the violence against peaceful protesters and called for the quick formation of a new government that can deal with the challenges facing the country.

Curfew Imposed in Iraq's Basra as One Dies in Protests

[AnNahar] A curfew was imposed in the southern Iraqi city of Basra after a fresh outbreak of violent protests over poor public services left one person dead and 35 injured.

Thousands of demonstrators converged in central Basra Thursday after local officials decided to scrap an earlier curfew imposed by central authorities in Baghdad, with the atmosphere appearing calmer than in previous days.

"One person was killed and 35 were

maimed

; 24 civilians and 11

coppers

," said health ministry

front man

Seif al-Badr, without giving any more details.

The statement came as authorities announced a new curfew in the city, where the local government headquarters and the offices of political organizations were in flames.

Fire was seen spreading around the massive government complex that has been the focus of anger, with witnesses saying it tore through offices housing state TV channel Iraqiya.

AFP journalists also reported that the nearby governor's residence was alight, while witnesses and sources said fires were raging at the local offices of several political organizations.

It was unclear if the blaze started as the result of a fresh attack with incendiary devices or was due to earlier fires that emergency services had failed to extinguish.
Posted by: trailing wife || 09/08/2018 00:00 || Comments || Link || E-Mail|| [174 views] Top|| File under: Govt of Iran
Israel-Palestine-Jordan
IDF strikes 2 Hamas posts as thousands protest along Gaza border
[IsraelTimes] Gazooks hang, burn, beat and trample Trump effigies at first protest since US cut UNRWA aid; teen said killed, dozens

maimed

; rioters hurl rocks,

Molotov cocktail

s, grenade at troops

Around 7,000 Paleostinians rallied near the

Gazoo

border Friday afternoon in weekly protests at the Israeli frontier.

The Israeli military said demonstrators hurled rocks and Molotov cocktails at soldiers, who responded with tear gas and other less lethal means. Troops fired at Paleostinians who attempted to breach the border fence and enter Israel.

The army said it struck two

Hamas, one of the armed feet of the Moslem Brüderbung millipede,

posts in the Strip. One was attacked in response to a grenade thrown towards troops along the border, while another was hit after protesters damaged military infrastructure.

The Hamas-run

Gazoo

health ministry said a 17-year-old teen was killed in the demonstrations and 94 people were

maimed

, of which 30 had been injured by gunfire.

Balloons with incendiary devices attached were again flown across the border, after being largely absent in recent weeks. Two fires broke out in Israel as a result of the arson attacks.

Some protesters staged a mock execution of Israeli and US leaders, hanging effigies of Prime Minister Benjamin Netanyahu, Defense Minister Avigdor Lieberman and US President Donald Trump


...New York real estate developer, described by Dems as illiterate, racist, misogynistic, and what ever other unpleasant descriptions they can think of, elected by the rest of us as 45th President of the United States...


Earlier Israeli aircraft

shot up

a group of Paleostinians who were trying to send incendiary balloons over the border in the northern

Gazoo

Strip, the military said. Two people were lightly injured, according to reports in

Gazoo

.
Two protesters attempted to damage the fence and were shot by an IDF sniper, Paleostinian social media reports a Paleostinian medic was shot as well.

Around 1,000 protesters were protesting in five locations near the border between the

Gazoo

Strip and Israel.

The protesters were able to set fire to a tire, attach it to a kite, and get it to land on an antennae in Kerem Shalom, the spokesperson for the Southern Fire Fighting service stated on Friday.

Unconfirmed reports on Paleostinian social media suggest protesters were able to breach the security fence east of the city of Jabaliya.
Posted by: trailing wife || 09/08/2018 00:00 || Comments || Link || E-Mail|| [162 views] Top|| File under: Hamas
US envoy says they have 'credible evidence' that Syrian troops are preparing to use chemical weapons in Idlib
[AlMasdar] The US envoy for Syria stated on Thursday that the Syrian government forces preparing to use chemical weapons in the Idlib province.

"I am very sure that we have very, very good grounds to be making these warnings," said Jim Jeffrey, who was named on Aug. 17 as Secretary of State Mike Pompeo's special adviser on Syria overseeing talks on a political transition in that country.

According to the

Rooters

news agency, the US has sufficient evidence to believe that a chemical weapons provocation will be carried out by the Syrian government forces.

"Any offensive is to us objectionable as a reckless escalation," Jeffrey told

news hound

s.

"There is lots of evidence that chemical weapons are being prepared," he added.

Jeffrey's comments come just days after the Russian Foreign Ministry accused the government of the United Kingdom of preparing to frame the Syrian troops of using chemical weapons.
Posted by: trailing wife || 09/08/2018 00:37 || Comments || Link || E-Mail|| [202 views] Top|| File under: Govt of Syria
Hama happenings: Syrian army fires artillery toward turbans, turbans fire missiles against Christians
Syrian Army launches massive attack in northern Hama

[AlMasdar] The Syrian Arab Army unleashed a powerful assault inside the northern countryside of the Hama province tonight, a military source told Al-Masdar News.

According to the military source, Syrian Arab Army fired a plethora of missiles and artillery shells towards the jihadist rebels in the northern countryside of the Hama province.

Among the many targets for the Syrian Army were the towns of Kafr Zita, Zakat, Alayweh, and Al-Lataminah.

This attack by the Syrian military comes just shortly after the jihadist rebels fired several muscles towards the Syrian government stronghold of Mhardeh.

Jihadist rebels launch deadly attack on large Christian city in northern Hama

[AlMasdar] On Friday, the jihadist rebels in northern Hama launched a deadly attack on a densely populated town controlled by Syrian government.

According to a military source in northern Hama, the jihadist rebels fired several missiles towards the large Christian town of Mhardeh, which is located near the Idlib axis.

As a result of this attack, at least nine civilians were killed and another 20 more were seriously wounded.

Due to its proximity to the jihadist held towns in northern Hama, Mhardeh has been a prime target for groups like Hay'at Tahrir Al-Sham and thr Free Syrian Army (FSA).

The jihadist rebels launch this attack this evening in response to the large scale buildup of Syrian army troops in northwest Syria.
Posted by: trailing wife || 09/08/2018 00:00 || Comments || Link || E-Mail|| [240 views] Top|| File under: Govt of Syria
Syrian army advances in al-Safa, killing over 40 turbans, 1000+ trapped on volcano
Over 1,000 ISIS terrorists trapped on top of large volcano in southern Syria

[AlMasdar] Over 1,000 Islamic State
...formerly ISIS or ISIL, depending on your preference. Before that al-Qaeda in Iraq, as shaped by Abu Musab Zarqawi. They're very devout, committing every atrocity they can find in the Koran and inventing a few more. They fling Allah around with every other sentence, but to hear the pols talk they're not really Moslems....


Lions of Islam

are still active in the vast desert region of southern Syria, a captured commander from the

turban

group admitted this week.

According to this Islamic State commander, at the start of the battle for the al-Safa region, over 1,500

Lions of Islam

were active in this volcanic area of southern Syria.

However,


Switzerland makes more than cheese...


over the last month and a half, the Islamic State has suffered hundreds of casualties at the hands of the Syrian Arab army and their allies in the al-Sweida province.

With over 1,000 Islamic State

Lions of Islam

still active in this large pocket, the Syrian Arab Army has repeatedly attempted to crack their frontlines in order to force them to surrender their last positions.

The Islamic State has offered to surrender their last positions in exchange for transportation to the eastern desert Syria; however, the Syrian Army rejected this proposition from the terrorist group and resumed their field operations in order to retake all of the territory currently occupied by the Islamic State.

Over 40 ISIS terrorists killed as Syrian troops advance in southern Syria (video)

[Almasdar] Scores of Islamic state terrorists were killed on Thursday after Syrian Arab Army launched a massive assault across the volcanic region of southern Syria.

Backed by heavy airstrikes and artillery, the Syrian Army began the day by storming the Islamic states positions across the Al-Safa region; this would result in a series of intense clashes with the terrorist group.

According to a military report, Syrian Army managed to liberate more than 2 km of Islamic state occupied territories.

Furthermore, the Syrian Army was able to inflict heavy damage on the terrorist groups positions along this vast volcanic region in southern Syria.

The military report read that at least 40 terrorist combatants were killed during this large-scale assault on Thursday.

Since making this large-scale advance, Syrian Army has shifted their focus to the northeastern axis of the Al-Safa region.
Posted by: trailing wife || 09/08/2018 00:00 || Comments || Link || E-Mail|| [253 views] Top|| File under: Islamic State
Air strikes hit Idlib on day of Syria summit in Tehran: Monitor
[AlAhram] Air strikes hit parts of Syria's rebel-held Idlib province on Friday, a war monitor said, the same day as the presidents of Iran, Russia and The Sick Man of Europe Turkey


...just another cheapjack Moslem dictatorship, brought to you by the Moslem Brüderbund....


will meet in Tehran to discuss what to do about the enclave.

The Syrian Observatory for Human Rights said the strikes were targeting positions belonging to rebel groups in the northern Hama and southern Idlib provinces.

Around 3 million people live in the last major stronghold of active opposition to
Hereditary President-for-Life Bashir Pencilneck al-Assad


Supressor of the Damascenes...


's rule, which comprises most of Idlib province and adjacent small parts of Latakia, Hama and Aleppo provinces.

Damascus, backed by allies Russia and Iran, has been preparing an assault to recover those rebel-held parts of the northwest, and resumed air strikes alongside Russia on Tuesday after weeks of lull.

The

Britannia

-based Observatory said strikes on Friday had destroyed a building used by the Islamist Ahrar al-Sham


...a Syria jihadi group made up of Islamists and salafists, not that there's that much difference, formed into a brigade. They make up the main element of the Islamic Front but they don't profess adoration of al-Qaeda and they've been fighting (mainly for survival) against the Islamic State. Their leadership was wiped out at a single blow by a suicide kaboom at a crowded basement meeting in September, 2014...


group near the town of al-Habeet resulting in a number of casualties.

Ahrar al-Sham is part of the Turkey-backed National Liberation Front alliance which formed earlier this year.

Russian officials have stated clearly they want

turbans

to be pushed out of Idlib. The United Nations


...a lucrative dumping ground for the relatives of dictators and party hacks...


has warned that a military offensive in Idlib could cause a humanitarian catastrophe.
On Friday morning, Russian air raids targeted rebel positions in the southwest of the province, the Syrian Observatory for Human Rights said.

Among them were positions of the jihadist Hayat Tahrir al-Sham

(HTS) alliance, as well as of the hardline Ahrar al-Sham group, the

Britannia

-based monitor said.

They destroyed one Ahrar al-Sham post, killing one of its fighters and wounding 14 others in the area of Hobait, it said.

A shepherd was also killed and four other people

maimed

in the bombardment, the Observatory said, although it was not immediately clear if they were fighters or civilians.

"The aim was to destroy rebel fortifications," Observatory head Rami Abdel Rahman.

Russian warplanes then carried out a second wave of strikes on the same target, preventing rescue workers from extracting victims from the rubble, he said.

HTS controls more than half of Idlib province, while other rebels, including Ahrar al-Sham, hold most of the rest.

The Damascus regime is present in a southeastern chunk of the province.
Posted by: trailing wife || 09/08/2018 00:00 || Comments || Link || E-Mail|| [187 views] Top|| File under: Ahrar al-Sham (Salafists)
US military conducts exercise in Syria amid growing US-Russian tensions
[Rudaw] Around a base near the Syria-Iran-Jordan border, the US-led international coalition conducted a show of force on Friday amid repeated reported violations of a Russian-US de-confliction zone in southeast Syria.

"The exercise involved an aerial assault by a company-sized dismounted element..." read a statement released by US Central Command (CENTCOM) on Friday.

The coalition maintains a garrison in Syria's At Tanf near the tri-country border, where it trains local tribal members of Maghawir al-Thawra (MaT) for the fight against ISIS.

"Our forces will demonstrate the capability to deploy rapidly, assault a target with integrated air and ground forces, and conduct a rapid exfiltration anywhere in the OIR combined joint operations area," stated US Navy Capt. Bill Urban, the

front man

for CENTCOM.

The United States and Russia ‐ the Assad regime's primary backer ‐ agreed to a roughly 55 kilometer de-confliction zone around the coalition's At Tanf garrison in 2017. Both have said they have a hotline to avoid direct conflict. The area is called al-Waleed in Iraq. Coalition war planes struck advancing pro-Syrian forces in May 2017 and destroyed a drone this summer.

Most recently, the coalition told Rudaw English regarding reported strikes on Iranian forces in the area on September 3, "sometimes there are delays on strikes being reported." The coalition now releases strike reports on a weekly basis and is yet to release this week's. Often strikes remain "open" and can take weeks to close.

"The Coalition continues to train MaT forces in At Tanf in order to achieve our shared goal of defeating ISIS, and the MaT continues to interrupt movement of ISIS personnel and equipment through Al Tanf, proving that they are capable of securing the area," added the coalition.

Moscow has warned the United States twice this week that Russia and Syrian regime forces are prepared to attack in an area where US troops are located, CNN reported on Friday, citing several unnamed US defense officials.

"Exercises like this bolster our defeat-ISIS capabilities and ensure we are ready to respond to any threat to our forces," added the CENTCOM statement.
Posted by: trailing wife || 09/08/2018 00:00 || Comments || Link || E-Mail|| [148 views] Top|| File under:
Iran's Guards say they killed 6 Kurdish militants near Iraq border
[Ynet] Iran's Revolutionary Guards said on Friday they had killed six members of a Kurdish

bad boy

group involved in a July attack on an Iranian border post, the official news agency IRNA reported.

The six were part of a group of fighters from the Kurdish opposition group PJAK who had attacked the facility on the border with Iraq on July 20, killing 10 Guards, the elite Revolutionary Guards said in a statement carried by IRNA.
Posted by: trailing wife || 09/08/2018 00:00 || Comments || Link || E-Mail|| [126 views] Top|| File under: Govt of Iran
Who's in the News
37
[untagged]
2
Govt of Syria
2
Islamic State
2
Commies
2
Govt of Iran
1
Sublime Porte
1
Taliban
1
[untagged]
1
Ahrar al-Sham (Salafists)
1
Hamas
1
Hezbollah
1
Human Trafficking
Bookmark
E-Mail Me
The Classics
The O Club
Rantburg Store
The Bloids
The Never-ending Story
Thugburg
Gulf War I
The Way We Were
Bio
Merry-Go-Blog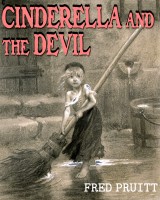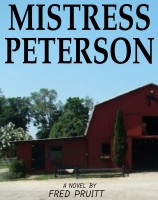 On Sale now!


A multi-volume chronology and reference guide set detailing three years of the Mexican Drug War between 2010 and 2012.

Rantburg.com and borderlandbeat.com correspondent and author Chris Covert presents his first non-fiction work detailing the drug and gang related violence in Mexico.

Chris gives us Mexican press dispatches of drug and gang war violence over three years, presented in a multi volume set intended to chronicle the death, violence and mayhem which has dominated Mexico for six years.
Click here for more information


Meet the Mods
In no particular order...


Steve White
Seafarious
Pappy
lotp
Scooter McGruder
john frum
tu3031
badanov
sherry
ryuge
GolfBravoUSMC
Bright Pebbles
trailing wife
Gloria
Fred
Besoeker
Glenmore
Frank G
3dc
Skidmark
Alaska Paul



Better than the average link...



Rantburg was assembled from recycled algorithms in the United States of America. No trees were destroyed in the production of this weblog. We did hurt some, though. Sorry.
3.239.236.140