-Lurid Crime Tales-
Bruce Ohr's efforts to secretly reshape the Trump probe started earlier in summer '16
[The Hill] July and August 2016 one day may be remembered as the infamous summer of Steele and Ohr.

That's because new evidence shows former Associate Deputy Attorney General Bruce Ohr's efforts to influence the FBI's Russia probe ‐ on behalf of Donald Trump‐despising British spy Christopher Steele ‐ started much earlier than previously described.

For much of the past year, many in Congress have labored under the notion that Ohr, then the No. 4 Department of Justice (DOJ) official, began assisting the FBI's probe into Russia election collusion only after Trump won the 2016 election.

Lawmakers' belief was rooted in reports showing Ohr's first documented interview with FBI agents occurred in November 2016, and in testimony from Fusion GPS founder Glenn Simpson, who mentioned Ohr's involvement in the probe as starting after Thanksgiving 2016.

But now, based on Ohr's own account in a closed-door congressional interview and other contemporaneous documents, congressional investigators have learned that Ohr made his first contact with the FBI about Trump-Russia collusion evidence in late July and early August 2016. And his approach was prompted by information he got from his friend, the former British intelligence agent Steele.

Posted by: Besoeker || 09/08/2018 15:26 || Comments || Link || E-Mail|| [6463 views] Top|| File under:
Paramedic says Nikolai Glushkov believed he was poisoned
[BBC] A Russian who was murdered in Britain last March believed two men from Moscow had tried to poison him five years earlier, it has been reported.

Nikolai Glushkov was found apparently strangled in his home in south-west London a week after the Novichok poisoning of the Skripals in Salisbury.

The Guardian has now revealed he was allegedly poisoned in 2013 after he shared champagne with two Russians.

The paper says the police are reinvestigating the incident.

Mr Glushkov - a prominent Russian businessman and former deputy director of state airline Aeroflot - was jailed for five years in his home country in 1999 after being charged with money laundering and fraud.

After being given a suspended sentence for another count of fraud in 2006, he was granted political asylum in the UK in 2010 and became a critic of Russian President Vladimir Putin.



Potentially related: Western Journal - Russia's GRU: A Cold War Spy Power with the Cruelty of ISIS
Posted by: Besoeker || 09/08/2018 00:28 || Comments || Link || E-Mail|| [6458 views] Top|| File under:
-Short Attention Span Theater-
Men Pay $895 at 'Male Feminism Camp' to Cope With Their Own Toxicity
"So, you're saying there's a chance?"


[Pluralist] Are you a man? Are you confused by rapidly changing social norms on matters of sexuality and gender? Are you scared you might find yourself on the wrong side of the #MeToo revolution?

Fear not.

For $895 you could have secured yourself a place in this summer's "Women Teach Men" wellness retreat in the scenically mountainous town of Ojai, California.

"If manhood was a texture," quizzes an Instagram post by the official event account. "What would it be? How does it feel? Can it change?"

Are 900 bucks (not including travel) more than you can afford to spend on a single weekend at at the 5-star Ojai Valley Inn, but you are still perturbed by the toxicity of your own masculinity?

Fear not.

​Elle Magazine's Rose Surnow went there so that you don't have to.

Surnow, who -- being a caustic feminist herself -- apparently needed her "faith in the male species" to be "renewed," attended the resort for a weekend in July so she could observe how forty well-earning men come to grips with the toxicity of their own sexuality.

The event was founded by entrepreneur Michael Hebb, a man who had an epiphany.

"Everything came into focus when I began to think about how much I have learned from my daughters and my former partner," he wrote on the event's ​website. "These remarkable women held up a mirror and asked me to look at myself."

The retreat promises to allow men to explore "the depths of spirituality, meditation, boxing, dancing, yoga, wilderness survival, cooking, business, creativity, and a million other things from the women we admire most."

And sip some good wine, too, of course.

"Over 72 hours, I attended ten talks, drank eight glasses of rosé, interviewed seven men, and cried four times," She wrote about the camp (to which she also referred to as a "husband hideout," thanks to the wide array of vulnerable men on display). "It was a true whirlwind that left me thinking that women aren't the only ones that need support and allyship."
Posted by: badanov || 09/08/2018 00:00 || Comments || Link || E-Mail|| [6469 views] Top|| File under:
God Confuses All The Languages Again To Stop Everybody From Arguing Online
[Babylon Bee] WORLD‐In a modern-day repeat of the Tower of Babel narrative, the Lord has reportedly confused the languages of everyone who uses the internet in order to stop all the arguing.

The miraculous intervention occurred in an instant, as people around the world suddenly realized their means of communication had been scrambled so as to confound their efforts to flame each other.

A heavenly representative then released the following modern-day revelation, to be added to the end of the Bible, in order to record the event:

And the whole earth was of one internet, and of one online community.

And they said one to another, "Let us build websites and call them Facebook and Twitter, and we shall argue on them and call each other nazis and make each other miserable and angry."

And the Lord came down to the see the websites which the children of men had built.

And the Lord said, "Behold, the people is one, and they have all one internet and this they begin to do: just yell and scream at each other and make straw-man arguments in their own image. They are completely useless, and they make me sad. Let us go down and there confound their language, that they may not understand one another's speech, and thus stop all the stupid arguing and maybe do something useful with their time instead."

So the Lord confounded their languages and broke Google Translate and the people were unable to use Twitter or Facebook get in pointless arguments with each other. Some then went on to do useful things, though most just watched something off Netflix.

At publishing time, humanity had agreed to begin to work together to figure out their new languages so they could resume arguing again as soon as possible.

Bonus articles:



Man On Deathbed Deeply Regrets Not Spending More Time Arguing On Facebook.





'At Least I Didn't Die From Tax Cuts,' Whispers Man Dying From Kavanaugh Nomination
Posted by: Besoeker || 09/08/2018 00:00 || Comments || Link || E-Mail|| [6473 views] Top|| File under:
-Signs, Portents, and the Weather-
Two health scares at US airports tied to Mecca pilgrims
[News Asia] CHICAGO: Two major health scares at US airports involving inbound flights are related to pilgrims returning from the Haj, the Muslim pilgrimage to the holy city of Mecca, Saudi Arabia, which ended in late August, US health officials said on Friday.

On Wednesday, US health officials sent an emergency response team with mobile diagnostic equipment to John F Kennedy International Airport in New York after they were told that more than 100 passengers aboard an Emirates airlines flight from Dubai were experiencing flu-like symptoms.

Dr Martin Cetron, director for the division of Global Migration and Quarantine at the US Centers for Disease Control and Prevention, told Reuters in a telephone interview that health officials evaluated nearly 549 passengers at the airport, and sent a total of 11 people to a local hospital for more testing.
Posted by: Besoeker || 09/08/2018 01:00 || Comments || Link || E-Mail|| [6461 views] Top|| File under:
-War on Police-
Assaults on ICE, Border Patrol surge as illegal immigrants get more violent
[Wash Times] Assaults on ICE agents reached a decade high in 2017, and assaults on Border Patrol agents have also surged in recent years, according to new government numbers that seem to back up agents' claims that illegal immigrants are increasingly looking to fight rather than flee.

The new numbers, reported by Homeland Security's inspector general, could even be underselling the problem, investigators said, because the government doesn't do a good job of tracking incidents, and agents and officers don't always report them properly.

But the report does signal renewed danger particularly on the southwest border, where agents say a surge in illegal immigration in recent years generally correlates with growing violence.

Prosecutors, meanwhile, often refuse to bring charges or win cases against the perpetrators, the audit found.

At the border, the most frequent method of attack was projectiles ‐ usually large rocks ‐ which accounted for half of assaults. But bombs, clubs, knives, guns and even laser pointers to blind agents have all been used.
Posted by: Besoeker || 09/08/2018 05:46 || Comments || Link || E-Mail|| [6463 views] Top|| File under:
-Land of the Free
Catholic groups use SEC loopholes to destroy gun makers
[Townhall] A group of 11 Catholic groups came together to purchase stock in Smith & Wesson. The group purchased 200 shares, the minimum number required to for shareholders to demand reports from the company. Now, they want the gun manufacturer to provide a report that details what the company is doing to promote "gun safety measures" and "produce safer gun and gun products."

According to an SEC filing, which is submitted to the U.S. Securities and Exchange Commission (SEC), here's what the group wants to see from Smith & Wesson:

Shareholders request the Board of Directors issue a report by February 8, 2019, at reasonable expense and excluding proprietary information, on the company's activities related to gun safety measures and the mitigation of harm associated with gun products, including the following (emphasis mine):

Shareholders request the Board of Directors issue a report by February 8, 2019, at reasonable expense and excluding proprietary information, on the company's activities related to gun safety measures and the mitigation of harm associated with gun products, including the following:

• Evidence of monitoring of violent events associated with products produced by the company.
• Efforts underway to research and produce safer guns and gun products.
• Assessment of the corporate reputational and financial risks related to gun violence in the U.S.

The resolution asks American Outdoor Brands Company (AOBC) to report on activities underway to mitigate the risks that its products may be misused in criminal acts of gun violence. Contrary to what the company suggests, AOBC has both the responsibility and capacity to play a more active role in how its products are used; the requested assessment and reporting are the first steps towards acceptance of this responsibility. As a result of several high profile mass shootings in the past year, most recently the shooting at Marjory Stoneman Douglas High School in Parkland, FL, gun violence is increasingly being seen as a public health crisis with extraordinary human and financial costs.

Importantly, events of gun violence have led to mounting public backlash against gun makers and retailers including calls for boycotts, divestment and demands for gun safety regulation at both the federal and state levels. This environment presents serious business risks which demand a meaningful response from AOBC. The UN Guiding Principles on Business and Human Rights make clear the corporate responsibility to seek to prevent or mitigate adverse human rights impacts that are directly linked to their operations, products or services by their business relationships, even if they have not contributed to those impacts.

AOBC has a responsibility to mitigate potential impacts through improved monitoring of its distribution and retail sales channels and enhanced reporting on research and development efforts to improve the safety features of its consumer products. The resolution does not request that AOBC produce smart guns or other specific products; nor does it call for the company to endorse a gun control regulatory or policy agenda. The resolution does, however, ask for reporting because existing disclosures of current risk mitigation measures are seen as insufficient for investors to assess their effectiveness.

The argument in favor of the proxy ballot vote:

Given recent events of gun violence, weapons manufacturers are facing an extraordinary climate of heightened and sustained scrutiny which may negatively impact their businesses if they do not take more meaningful efforts to mitigate risks.

James Debney, the President and CEO of American Outdoor Brands Corporation, the parent company of Smith & Wesson, the entire saga is a political ploy.

"Unlike a bonafide investor, this proponent purchased just 200 shares, the bare minimum needed under SEC rules to place an item on the proxy with the sole objective to push an anti-firearms agenda, designed to harm our company, disrupt the local sale of our products and destroy stockholder value," Debney said Thursday during a conference call with investors, Guns.com reported. "This proponent will gladly sacrifice its investments and yours to achieve its political objectives."


More at the link
Posted by: badanov || 09/08/2018 00:00 || Comments || Link || E-Mail|| [6468 views] Top|| File under:
Snubbie Ballistics: .38 Special vs. .357 Magnum
by Richard Mann

[ShootingIllustrated] There's a notion that in order to take advantage of high-velocity revolver loads, such as .38 Special +P or .357 Magnum, you must have a long barrel. The thought behind this is that the additional powder required to reach higher velocities requires more barrel length for the powder to completely burn. All things being equal, you would need more barrel length to burn more powder. However, some powders burn faster than others. This allows ammunition manufacturers and handloaders to level the barrel-length playing field.

If a longer barrel were needed to realize the advantages of +P or .357 Magnum loads over the .38 Special, defensive handgunners desiring to carry short-barreled revolvers would be better off avoiding .38 Special +P and .357 Magnum loads all together. After all, the recoil of the .357 Magnum can be three times that of the .38 Special. This makes the .357 Magnum harder to shoot with precision and slower when trying to deliver follow-up shots.

The thing is, there is no truth to this old wives' tale. The .38 Special operates at a maximum average pressure (MAP) of 17,000 PSI, the .38 Special +P at 18,500 PSI, and the .357 Magnum at 35,000 PSI. Based on these SAAMI (Sporting Arms and Ammunition Manufacturers Institute) standards and limitations, you would expect .38 Special +P ammunition to run about 9 percent faster and be similarly more effective. The .357 Magnum should be twice as fast and as effective as the .38 Special.

Of course, that's not the case. Velocity increases at an estimated rate of about a quarter of the pressure increase. This means that, on average, .38 Special +P ammo should run about 2 percent faster than standard .38 Special loads, and .357 Magnum ammo should be about 25 percent faster. This is an easy hypothesis to prove; all that's necessary is to fire a collection of .38 Special, .38 Special +P and .357 Magnum loads over a chronograph through a short-barreled revolver.

I randomly selected nine loads—three in each chambering—and fired them over a chronograph out of a Smith & Wesson revolver with a 2.5-inch barrel. The .38 Special ammunition produced an average velocity of 836 fps. The .38 Special +P loads averaged 960 fps, and the .357 Magnum loads averaged 1,276 fps. The .38 Special +P loads showed a 15 percent increase in velocity over the 38 Special loads, and the .357 Magnum loads showed a 52 percent increase. However, the slow-poke 158-grain .38 Special load kind of skewed the results. Omit it and the velocity advantages would be about 4 percent and 38 percent, which is much closer to the prophesied 2 percent and 25 percent guess.

So, with regards to the suggestion that you'll not see much velocity gain with .38 Special +P or .357 Magnum loads over standard .38 Special loads—when fired from a short barrel revolver—is nothing but a myth we can call busted.


More at the link
Posted by: badanov || 09/08/2018 00:00 || Comments || Link || E-Mail|| [6473 views] Top|| File under:
Britain
Inside Putin's sinister spy-killing GRU unit that boasts nuclear suitcase bombs, helped bring down MH17 and plotted Novichok poisonings
[FOX] They have been accused of assassinating Russia's enemies on foreign soil and helping shoot down passenger jets filled with families.

Now the GRU, Vladimir Putin's not-so-secret military intelligence agency, has been roundly blamed for the nerve agent attack on former comrade Sergey Skripal in Salisbury.

Russian agents Alexander Petrov and Ruslan Boshirov were seen smiling on CCTV hours before the alleged hit on Sergei Skripal, himself an ex-GRU operative, and his daughter Yulia in March.

It is rumored the bureau, which recruits only the most patriotic young soldiers from poor backgrounds, has nuclear suitcase bombs stashed around the US and helped bring down MH17.

Not only are they trained to gather top secret information on its rivals, its agents have been accused of creating "death squads" to assassinate its enemies on foreign soil.

Here, we delve deeper into its murkiest operations, psychotic recruitment process and assassination attempts of the GRU.

The GRU, officially known as the Main Intelligence Directorate, is the arm of the Russian Defense Ministry tasked with gathering what some experts refer to as "battlefield intelligence".
Posted by: Besoeker || 09/08/2018 09:05 || Comments || Link || E-Mail|| [6471 views] Top|| File under:
Caribbean-Latin America
Scary parallels between President Trump and that candidate who got stabbed in Brazil
[American Thinker] The crazed, rabid left is back again, this time stabbing and seriously wounding the leading presidential candidate in Brazil, just weeks before the Oct. 7 first round of the election.

According to Reuters:

JUIZ DE FORA, Brazil (Reuters) ‐ The leading candidate in Brazil's presidential election is in serious but stable condition after being stabbed by an assailant at a campaign rally on Thursday, doctors said, pushing an already chaotic campaign into further disarray.

Far-right firebrand Congressman Jair Bolsonaro, a controversial figure who has enraged many Brazilians for years with divisive comments, but has a devout following among conservative voters, could take two months to fully recover and will spend at least a week in the hospital, said Dr. Luiz Henrique Borsato, who operated on the candidate.

"His internal wounds were grave and put the patient's life at risk," Borsato said, adding that a serious challenge now would be preventing an infection that could be caused by the perforation of Bolsonaro's intestines.

Yes, it was a leftist.

And yes, the candidate, Jair Bolsonaro, 63, pretty well parallels President Trump in his rise to power.
Posted by: Besoeker || 09/08/2018 00:43 || Comments || Link || E-Mail|| [6464 views] Top|| File under:
Home Front: Politix
From the Victory Girl's Bookshelf:
[Victory Girls] This week, for Victory Girls, I will be reviewing "The Shadow President, The Truth About Mike Pence". We will talk about the truthiness of this book in a bit. First let me tell you a bit about the authors. It takes two, doncha know.

Michael D'Antonio, a CNN commentator, is the author of a book about Donald Trump while Trump was still the GOP front runner. The book is either "The Truth About Trump" or "Never Enough, Donald Trump and The Pursuit of Success". I found both books, published the same day in 2015. I assume that this/these book(s) are much like the one I just read. Filled with rumor, innuendo and Freshman Psych 101, mostly gleaned from anyone he ever bested at anything.
Posted by: Besoeker || 09/08/2018 05:24 || Comments || Link || E-Mail|| [6461 views] Top|| File under:
Man Who Intentionally Divided Nation For Eight Years Calls For Unity
[Babylon Bee] URBANA, IL‐In a moving speech delivered Friday, President Barack Obama called for the nation to turn from fear, anger, and resentment, despite having stoked these emotions at every opportunity during his time in office.

The man who had carefully stoked divisions and pushed identity politics for a full eight years called the nation to turn away from divisive "politics of resentment" and instead be loving and inclusive.

"Common ground exists, I have seen it, I have lived it," he said, though his presidency was spent turning people on each other and encouraging a culture of victimhood and resentment. "I know I spent a lot of time encouraging you to feel oppressed by each other so look to the federal government to fix it and turn a blind eye while I massively increased the power of the executive branch. But this time I'm serious. Let's not hate each other, at least not until a Democrat is in office again."

He also blasted President Trump for his policies and brash style of governance, hoping the assault on Trump's rude behavior would help Democrats forget that Obama bombed foreign countries constantly throughout his presidency. "Trump is really mean, let's all focus on that," he said.
Posted by: Besoeker || 09/08/2018 00:00 || Comments || Link || E-Mail|| [6473 views] Top|| File under:
Science & Technology
Hooray for Jocelyn Bell Burnell – the world needs more scientists like her
[Guwardian] It was not a surprise to read that Dame Jocelyn Bell Burnell has said she will donate the money she has just won as recipient of the £2.3m Breakthrough prize to help students underrepresented in physics to study the subject she loves.

As a research student in the 1960s, Bell Burnell noticed a mysterious pulsing signal in data from a radio telescope. In time, and after much painstaking observation on her part, this was revealed to be a new type of star: a pulsar. She was the first scientist ever to have detected one ‐ but in the end the Nobel prize recognising the discovery went to her male PhD supervisor.

Bell Burnell is one of those rare scientists who go out of their way to help an inquiring mind. As a science journalist, I found her always prepared to answer a question or two on the latest discovery in astrophysics, or on the seemingly endless struggle to encourage more girls and women to enter the field and stay. In this latest move, she gives others the opportunity to make their mark in the way that she did. And as she puts it: "Increasing the diversity of physics could lead to all sorts of good things".
Posted by: Besoeker || 09/08/2018 05:09 || Comments || Link || E-Mail|| [6463 views] Top|| File under:
Home Front: Culture Wars
The Elephant at the Southern Border
Why do the public discussions of immigration overwhelmingly focus on our Southern border while the influx of almost equal numbers of Asians, Europeans, and Indians goes unnoticed? Why fixate on Hispanics?

The prevailing explanation, at least the one advanced publicly by Donald Trump and his supporters, is that Hispanic immigrants are disproportionately inclined toward criminality and long-term welfare dependency vis-à-vis other immigrant groups.

The elephant in the room is the low I.Q. of these would-be future Americans. Specifically, the average I.Q. in central American countries ‐ Honduras 81, El Salvador 81, Guatemala 79, for example ‐ would assign these migrants and their offspring to the "educable" or mildly retarded category in schools, unable to master all but the basics (Mexico might be a small exception with an average I.Q. of 88).
Posted by: g(r)omgoru || 09/08/2018 05:45 || Comments || Link || E-Mail|| [6464 views] Top|| File under:
British Airways hires convicted paedophile drag queen as part of its Gay Pride celebrations
[MAIL] British Airways hired a convicted paedophile to represent the national airline at the Pride Festival held in Brighton last month.

Darren Sewell, who was convicted of child rape in 1999 and broke a court order banning him from contact with children in 2011, worked as a drag queen on the British Airways float that toured the seaside city.

Sewell, who is known by the stage name Crystal Couture, can be seen wearing a cabin crew costume and standing among British Airways ambassadors waving the rainbow flag celebrating the LGBTQ+ community.

He was one of two drag queens British Airways hired via an entertainment agency to represent the national airline for the Pride Festival held in Brighton on 4 August.

British Airways was one of the sponsors of 2018 Pride Festival, under the logo 'Flying Proud'.
Posted by: Besoeker || 09/08/2018 01:22 || Comments || Link || E-Mail|| [6464 views] Top|| File under:
Who's in the News
37
[untagged]
2
Govt of Syria
2
Islamic State
2
Commies
2
Govt of Iran
1
Sublime Porte
1
Taliban
1
[untagged]
1
Ahrar al-Sham (Salafists)
1
Hamas
1
Hezbollah
1
Human Trafficking
Bookmark
E-Mail Me
The Classics
The O Club
Rantburg Store
The Bloids
The Never-ending Story
Thugburg
Gulf War I
The Way We Were
Bio
Merry-Go-Blog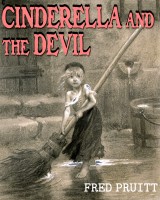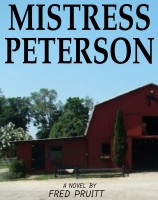 On Sale now!


A multi-volume chronology and reference guide set detailing three years of the Mexican Drug War between 2010 and 2012.

Rantburg.com and borderlandbeat.com correspondent and author Chris Covert presents his first non-fiction work detailing the drug and gang related violence in Mexico.

Chris gives us Mexican press dispatches of drug and gang war violence over three years, presented in a multi volume set intended to chronicle the death, violence and mayhem which has dominated Mexico for six years.
Click here for more information


Meet the Mods
In no particular order...


Steve White
Seafarious
Pappy
lotp
Scooter McGruder
john frum
tu3031
badanov
sherry
ryuge
GolfBravoUSMC
Bright Pebbles
trailing wife
Gloria
Fred
Besoeker
Glenmore
Frank G
3dc
Skidmark
Alaska Paul



Better than the average link...



Rantburg was assembled from recycled algorithms in the United States of America. No trees were destroyed in the production of this weblog. We did hurt some, though. Sorry.
34.239.179.228

Help keep the Burg running! Paypal: