Afghanistan
Suicide Attack Kills 12 Police In South Afghanistan
[AnNahar] A

jacket wallah

killed 12

coppers

in the southern Afghan province of Uruzgan on Friday when he went kaboom! inside a

cop shoppe

as officers ate lunch in a dining hall, officials said.

The bomber targeted a base used to patrol the main road from Uruzgan to neighboring Kandahar province, through one of Afghanistan's most volatile regions where Talibs have a strong presence.

"A suicide bomber detonated his explosives in a battalion station in Tirin Kot, the

scenic provincial capital

," Abdullah Hemat, the Uruzgan governor's

front man

, told Agence

La Belle France

Presse.

"The bomber, who was on foot and wearing a

boom jacket

, went kaboom! while the

coppers

were having lunch. As a result, 12

coppers

were killed and five others

maimed

," he said.

The attack was the second suicide strike in Afghanistan on Friday after another bomber

let 'er rip

at a border crossing with Pakistain, killing two people including a senior Afghan police commander.

The attacker had crossed from Pakistain to Spin Boldak on the Afghan side, Afghan officials said.

The Chaman crossing is a key route from the Pak city of Quetta, which gives its name to the Taliban leadership council, and Kandahar, the insurgency's heartland in southern Afghanistan.

"A suicide bomber wearing a vest of explosives crossed the border into Kandahar's Spin Boldak district this morning and went kaboom!, killing two," Javed Faisal,

front man

for the Kandahar governor, told Agence

La Belle France

Presse.

"A top border police commander and a civilian were killed, and eight others, including two border police and civilians were

maimed

," he added.

Kandahar police chief General Abdul Raziq confirmed the attack. Pak officials gave no immediate comment.

Afghan officials say many

suicide kaboom

ers who strike in Afghanistan are trained in Pakistain, where the Taliban have rear bases and where some its leaders are believed to be based.

Islamabad denies allowing the Afghan Taliban to operate bases in its territory and says it will do everything asked to facilitate Afghan attempts to broker a peace deal to end 12 years of war.

In recent weeks, Taliban

bully boyz

have accelerated their campaign of suicide attacks and

roadside kaboom

s against Afghan officials and Afghan and U.S.-led NATO


...the North Atlantic Treaty Organization. Originally it was a mutual defense pact directed against an expansionist Soviet Union. In later years it evolved into a mechanism for picking the American pocket while criticizing the cut of the American pants...


troops.

On Monday, a Taliban suicide attack killed nine people in Kabul including four Nepalese, one Briton and a Romanian.

Around 100,000 NATO troops based in Afghanistan are handing over security responsibility to Afghan forces before the international combat mission ends next year.
Posted by: trailing wife || 07/05/2013 08:28 || Comments || Link || E-Mail|| [6464 views] Top|| File under: Taliban
Africa Horn
U.N.: More Than 70 Killed In Warlords' Battle For Somali Port
[AnNahar] Battles between rival warlords in Somalia's key southern port city of Kismayo killed at least 71 people last month, U.N. officials said Friday,

festivities

Mogadishu has accused Kenyan troops of encouraging.

"Recent fierce fighting... continues to have a profound impact on civilians and humanitarian aid work in the Lower Juba region," the U.N.'s World Health Organization (WHO) said, adding the

festivities

also left more than 300 injured in June.

"Injuries and deaths outside the hospital are estimated to be much higher but cannot be confirmed," the WHO added, which supports hospitals treating the war-

maimed

in Kismayo.

Clashes have put on hold a vital mass polio


...Poliomyelitis is a disease caused by infection with the poliovirus. Between 1840 and the 1950s, polio was a worldwide epidemic. Since the development of polio vaccines the disease has been largely wiped out in the civilized world. However, since the vaccine is known to make Moslem pee-pees shrink and renders females sterile, bookish, and unsubmissive it is not widely used by the turban and automatic weapons set...


vaccination campaign, after the first cases were confirmed six years after Somalia was declared free of the crippling virus.

"Kismayo remains a volatile area, with observed increase in fighting among warring factions, and other incidences of violence such as landmines and hand grenade attacks," the WHO added.

Several rival factions are battling for control of Kismayo, a strategic and economic hub in the southern Jubaland region. They include former Islamist chief Ahmed Madobe, who in May appointed himself "president" of Jubaland, and Bare Hirale, a former Somali defense minister who also leads a powerful militia.

Somalia's government has demanded that Kenyan troops stationed in Kismayo as part of an African Union


...a union consisting of 53 African states, most run by dictators of one flavor or another. The only all-African state not in the AU is Morocco. Established in 2002, the AU is the successor to the Organisation of African Unity (OAU), which was even less successful...


force be replaced, accusing them of backing Madobe's Ras Kamboni militia, which opposes Mogadishu's rule.

Kenyan troops, which invaded Somalia in 2011, fought alongside Madobe's troops to oust al-Qaeda-linked Shabaab fighters from Kismayo, before joining the 17,700-strong AU force.

The AU force is mandated -- and funded by the U.N. and European Union


...the successor to the Holy Roman Empire, only without the Hapsburgs and the nifty uniforms and the dancing...


-- to support central government.
Posted by: trailing wife || 07/05/2013 08:28 || Comments || Link || E-Mail|| [6475 views] Top|| File under:
Africa North
Morsi Loyalists Clash With Soldiers in Cairo Protests
[NY Times] Islamist supporters of Mohamed Morsi, Egypt's ousted president, held enormous demonstrations in Cairo on Friday, and thousands of them angrily confronted security forces guarding the compound where he was believed to be held. Witnesses said at least five demonstrators were killed by gunfire.


Anger. It's Islamic, you know.


Many others were wounded in the confrontation, but the precise casualty toll was unclear. Reporters heard multiple volleys of gunshots and saw blood on the streets and demonstrators nursing what appeared to be birdshot wounds. Large numbers of soldiers, rifles at the ready, were perched behind sandbagged barricades in front of the Republican Guard barracks, ringed by barbed wire and believed to be housing Mr. Morsi. The smell of tear gas hung in the air.


So the beardos attacked the place where Morsi's being held, and the Times is surprised that that cops/army/whoever used birdshot and tear gas to chase them off. Coulda been live rounds from those AK-47s they lug around all the time.


"Where's Morsi? Where's Morsi?" angry demonstrators screamed, shaking their shoes in disrespect at military helicopters circling them.
Continued on Page 49
Posted by: Fred || 07/05/2013 13:54 || Comments || Link || E-Mail|| [6550 views] Top|| File under: Arab Spring
Egyptian Salafi Leader Disqualified From Elections Arrested
Clearing the decks for action means more than just Muslim Brotherhood yahoos, it appears.

[Ynet] Arab-language Sky News reported that Salafi leader Hazem Salah Abu Ismail, who was disqualified from the Egyptian presidential elections in the past, was tossed in the slammer
Keep yer hands where we can see 'em, if yez please!
Abu Ismail's arrest is part of an arrests campaign run by the military and defense forces against

bigwig

s of the Islamist camp in the country. Earlier Thursday, several

Moslem Brüderbund

officials were arrested, including the organization's spiritual leader.
Posted by: trailing wife || 07/05/2013 09:05 || Comments || Link || E-Mail|| [6465 views] Top|| File under: Arab Spring
Report: Egyptian Chopper Fired Missile At Gunmen In El-Arish
[Ynet] An Egyptian army helicopter fired a missile at a car carrying Islamist

gunnies

who tried to attack the airport in the city of El-Arish in the Sinai Peninsula overnight, the Al-Ahram newspaper's website reported.

There were no reports of any deaths as a result of the missile fire.


So the Egyptian Army still can't shoot straight...
Posted by: trailing wife || 07/05/2013 09:05 || Comments || Link || E-Mail|| [6474 views] Top|| File under: Salafists
Egyptian Soldier Killed In Sinai In Islamist Militant Attack
[AnNahar] An Egyptian soldier was killed early Friday in coordinated rocket and machinegun attacks by Islamist

hard boyz

on army checkpoints and a police base in the restive Sinai, medics said.

The soldier was killed when the

hard boyz

fired on an army checkpoint near the north Sinai village of al-Gura, medics said, adding two other soldiers were

maimed

in the attack.

Following president Mohammed Morsi's ouster by the military on Thursday, several

hard boyz

have publicly threatened violence in retaliation

Militants attacked a police base with rockets and attacked military intelligence headquarters in the border town of Rafa, security sources said.

A security source said

hard boyz

were attacking army and police checkpoints in several towns in north Sinai.

Hardcore Islamist

hard boyz

have used the sparsely populated north of the peninsula as a launching pad for attacks on security forces and neighboring Israel.

Morsi, elected in June 2012 and deposed on Wednesday after mass protests, had himself ordered a crackdown on Sinai

hard boyz

after an August 2012 attack killed 16 soldiers.

No group claimed credit for that attack. But Sinai based

hard boyz

have taken responsibility for rocket attacks and cross border attacks against Israel.
Posted by: trailing wife || 07/05/2013 08:27 || Comments || Link || E-Mail|| [6461 views] Top|| File under: Salafists
Egypt boosts military presence on border with Gaza
Egypt's military has boosted its presence in the Sinai Peninsula near the border with Gaza, a source in the Hamas movement that controls the territory said on Tuesday, in a move that Israel said had its blessing.

The Israeli military confirmed that Egypt had boosted its military presence in the Sinai, where the 1979 peace treaty between the two countries imposed strict controls on deployments, but said the action had been coordinated with Israeli leaders.

The Sinai has seen an upsurge in lawlessness since the ouster of veteran strongman Hosni Mubarak in 2011 that has sparked warnings from Western governments against travel to most parts of the peninsula. Criminal activity like drugs smuggling and human trafficking has flourished alongside a growing presence by militant groups that has seen attacks on Egyptian security personnel and across the border against Israel.

In August 2012, suspected Islamist militants killed 16 Egyptian soldiers near the border before commandeering an armoured vehicle which they drove into Israel where they were killed in a helicopter strike.
Posted by: Pappy || 07/05/2013 00:19 || Comments || Link || E-Mail|| [6474 views] Top|| File under:
Egypt launches crackdown on Brøderbünd
A crackdown on the Muslim Brotherhood movement got underway in Egypt on Thursday with the arrest of several leading members following the military overthrow of Islamist President Mohammed Morsi and his replacement by a top judge.

A leading member of the Muslim Brotherhood warned that the ouster of Morsi, a member of the movement, could prompt some groups to resort to violence, although he said the Brotherhood wouldn't do so. A coalition led by the Brotherhood called on Egyptians to mobilize peacefully in a "Friday of Rejection."


Let's see how the crowds compare to what we saw earlier this week. And whether camel riding hard boyz with polo mallets wade into them...

The deposed president was under house arrest at the Republican Guard Club, and most members of presidential team had also been placed under house arrest, a

Judge Tharwat Hammad said Thursday that judicial authorities had opened an investigation into accusations that Morsi and eight other senior leaders of the Muslim Brotherhood had defamed the judiciary. All were banned from traveling. The prosecutor expects to question Morsi some time next week.


Next thing you know Morsi will be accused of offending the judges' dignity...

A prosecutor also ordered the arrest of the Muslim Brotherhood's supreme guide, Mohammed Badie, and a top deputy, Khairat el-Shater, for allegedly ordering the killing of protesters outside the Brotherhood's headquarters Sunday, judicial sources said. It wasn't known where the two men were.


Hint: they aren't in Israel...

The action was taken as a judge appointed to Egypt's constitutional court by Hosni Mubarak -- the strongman leader ousted by the Arab Spring uprising -- was sworn in as interim president Thursday.

Adly Mansour, chairman of the Supreme Constitutional Court, pledged to look after the interests of "the great people of Egypt," promised new elections and urged the revolutionaries who helped topple Morsi to stay in Cairo's Tahrir Square. Mansour, 67, said he would respect the rule of law and "look after the interests of the people," according to a live translation by BBC News.


Said interests of the 'people' just happen to coincide with his own. A happy coincidence, is it not?

He said he had received an "order" to become interim president from "the great people of Egypt" and that Egypt should stop producing "tyrants" and worship only God, not "any president."

"We look forward to hold presidential and parliamentary elections based on a genuine people's will," Mansour said.


Which will, amazingly enough, reflect the will of the army general staff...

Shortly afterward, he told journalists that the Muslim Brotherhood was "invited to participate in building the nation, as nobody will be excluded," Reuters reported.

The National Coalition in Support of Legitimacy, a coalition led by the Brotherhood, said its "Friday of Rejection" was meant to say "'No' to the military coup."

Sheikh Abdel Rahman al-Barr, a member of the Brotherhood's executive board, said Thursday that the movement wouldn't work with "the usurper authorities."

"We call on protesters to show self-restraint and stay peaceful. We reject the oppressive, police state practices: killing, arrests, curbing media freedom and closing TV channels," he added.


"Unlike when we had power," he added softly...

Mohamed Beltagy, a leading member of the Brotherhood's political arm, the Freedom and Justice Party, told reporters that Morsi's overthrow could lead to violence -- although not by his group.


No, not us. It's them others. We'd never call for violence. Please put those pliers down!"

"The issue now is the position of the free world that is pushing the country to a state of chaos and pushing groups other than the Brotherhood to return to the idea of change by force," he said.

He said Morsi's followers hadn't resorted to violence but "our leaders and youths were killed, our offices -- and even our homes -- stormed, ransacked, burned and totally destroyed -- not to mention the insults and obscenities we had to suffer."


Oh, so they insulted your dignity too, did they?

The Brotherhood said a "new era of repression and tyranny, of an impending authoritarian police state" had begun, according to the Brotherhood's website, with TV channels shut down, arrests of politicians and "many citizens killed as they demonstrated peacefully."


Sorta like when Anwar and Hosni were in charge. Maybe they knew something about you guys...

A statement from Morsi's office's Twitter account Wednesday quoted the deposed president as saying the military's measures "represent a full coup categorically rejected by all the free men of our nation."

The U.S. was keeping a close eye on developments. President Barack Obama met with top advisers in the White House Situation Room to discuss the crisis Thursday, and members of his national security team "have been in touch with Egyptian officials and our regional partners to convey the importance of a quick and responsible return of full authority to a democratically elected civilian government," the White House said in a statement.


Meanwhile, Back in Worshington...


The State Department ordered "the departure of non-emergency U.S. government personnel and family members from Egypt due to the ongoing political and social unrest."

It remained unclear whether the U.S. would define the military's decision to oust Morsi as a coup. This could affect the $1.5 billion in aid given to Egypt annually. U.S. law bans military or financial assistance "to the government of any country whose duly elected head of government is deposed by military coup or decree."


Champ is an expert at ignoring laws he doesn't like. This shouldn't be a problem...

Obama said in a statement that he had "directed the relevant departments and agencies to review the implications under U.S. law for our assistance to the government of Egypt."

The Egyptian army insisted that it hadn't carried out a coup but had acted on the will of the people to clear the way for a new leadership.
Posted by: Steve White || 07/05/2013 00:00 || Comments || Link || E-Mail|| [6464 views] Top|| File under:
India-Pakistan
Suicide blast kills four security personnel in North Waziristan
[Dawn] Four security personnel were killed in a bombing at a checkpost in the North

Wazoo

tribal region on Thursday, DawnNews quoted government sources as saying.

Sources said the blast, said to have been a

suicide kaboom

, took place after security personnel directed a suspicious looking vehicle to stop at the Boya checkpost in the tribal region's Dattakhel tehsil.

Upon the vehicle's failure to stop, security personnel fired shots at the car, following which the bomber inside the explosives-laden vehicle went kaboom!.

Following the blast, the checkpost caught fire. Moreover, security personnel cordoned off the area and started an investigation.

North Waziristan is one of seven regions in Pakistain's Federally Administered Tribal Areas (Fata) governed by tribal laws. An

hard boy

insurgency led by the Tehrik-e-Taliban Pakistain (TTP) plagues the region and the area is known to be infested with

Death Eater

s, including those from Al Qaeda and other armed

hard boy

organizations.
Posted by: Fred || 07/05/2013 00:00 || Comments || Link || E-Mail|| [6463 views] Top|| File under: al-Qaeda in Pakistan
Key Taliban 'commanders' killed in Peshawar operation: security officials
[Dawn] Two key

myrmidon

commanders of the Pak Taliban were killed in a successful operation by security forces in Beautiful Downtown Peshawar


...capital of Khyber Pakhtunkhwa (formerly known as the North-West Frontier Province), administrative and economic hub for the Federally Administered Tribal Areas of Pakistan. Peshawar is situated near the eastern end of the Khyber Pass, convenient to the Pak-Afghan border. Peshawar has evolved into one of Pakistan's most ethnically and linguistically diverse cities, which means lots of gunfire.


on Thursday, security officials said.

Security officials told Dawn.Com that security forces were conducting a search operation in the Frontier Region of Peshawar near Mattani when they clashed with the

myrmidon

s, leaving one security personnel and two

snuffies

dead in the exchange of gunfire.

Officials identified the two key

myrmidon

commanders as Rooh ul Amin and Adnan alias Hurera, both belonging to the outlawed Tehrik-e-Taliban Pakistain (TTP).

The operation follows a late night attack by dozens of suspected Talibs on a security check post at Shamshato area near Peshawar Frontier Region (FR), killing six Frontier Constabulary (FC) soldiers and leaving 12 others injured.

Police said the

snuffies

had also managed to kidnap two security forces' personnel. A

front man

for the Tehrik-e-Taliban Pakistain, Ehsanullah Ehsan, had

grabbed credit

for the attack Tuesday night.

Meanwhile,


...back at the alley, Bugs Moroni was holding Slats from behind while his brother Greasy Thumb was pounding his face into paste ...


officials said

snuffies

had killed the two FC personnel kidnapped from Shamshato area on Tuesday. "The

myrmidon

s have thrown their bodies in Mattani area of Peshawar," said one security official.

Clashes between

snuffies

and security forces during the ongoing operation continued at the time of filing of this report.
Posted by: Fred || 07/05/2013 00:00 || Comments || Link || E-Mail|| [6464 views] Top|| File under: TTP
Iraq
Bombs On Iraq Town Squares Kill 5
[AnNahar] Attacks killed five people in town squares in Iraq on Friday, including four who died when a

jacket wallah

set off his vehicle rigged with explosives just before midday prayers.

The latest violence, which left dozens

maimed

, comes as Iraq struggles with a surge in violence coinciding with a long-running government deadlock and months of protests among the Sunni Arab minority.

The deadliest of the attacks on Friday struck Samarra, a predominantly Sunni town north of Storied Baghdad


...located along the Tigris River, founded in the 8th century, home of the Abbasid Caliphate...


, when a suicide bomber detonated a

boom-mobile

near Al-Haq square, a focal point for anti-government protesters for months.

The attack took place just before Friday prayers near the Al-Razzaq mosque, killing four people and wounding 12, police and medics said.

The suicide bomber wore an army uniform, police said.

In the predominantly Shiite town of Kut south of Storied Baghdad, a bomb set off in al-Amil square at around 10:00 am (0700 GMT) killed one person and

maimed

17 others.

Two

gunnies

also died in the northern town of Hawijah when the bomb they were trying to plant unexpectedly went off, officials said.

Iraq has seen a surge in violence since the start of the year, with the U.N. reporting more than 2,500 people killed from April through June, the highest such level since 2008.

The increase in unrest has coincided with ongoing protests in the Sunni Arab community that analysts and diplomats say have boosted recruitment to Sunni

myrmidon

groups and given them room to maneuver.
Posted by: trailing wife || 07/05/2013 08:27 || Comments || Link || E-Mail|| [6462 views] Top|| File under:
Syria-Lebanon-Iran
Report: Hizbullah, Fsa Clash In Bekaa Towns
[AnNahar] Fierce

festivities

erupted between Hizbullah fighters and the Free Syrian Army rebels in several Bekaa towns, media reports said on Friday.


So lots of bullets. Any bad guys dead?

The

festivities

took place overnight Thursday in the Bekaa towns of Nabi Sheet and Brital and al-Khodr, according to the reports.

However,


we can't all be heroes. Somebody has to sit on the curb and applaud when they go by...


sources denied to Voice of

Leb

(100.5) the reports, saying that gunbattles erupted at night in Syrian territories.

Hizbullah fighters are playing a prominent role in supporting regime troops against the rebels seeking to topple Syrian
Hereditary President-for-Life Bashir Pencilneck al-Assad


Scourge of Qusayr...


Last month, Syrian soldiers and Hizbullah members recaptured Qusayr following a more than two-week assault on the strategic town on the border with

Leb

.

In June,

festivities

erupted between Hizbullah and Syrian rebels on the eastern mountain range on the Lebanese-Syrian border after several rockets fired from the Lebanese-Syrian border area landed in several towns in the Bekaa Valley.
Posted by: trailing wife || 07/05/2013 08:27 || Comments || Link || E-Mail|| [6463 views] Top|| File under:
Who's in the News
34
[untagged]
5
Arab Spring
3
Muslim Brotherhood
2
Salafists
1
Hezbollah
1
al-Qaeda in Pakistan
1
Govt of Syria
1
Taliban
1
TTP
1
Palestinian Authority
Bookmark
E-Mail Me
The Classics
The O Club
Rantburg Store
The Bloids
The Never-ending Story
Thugburg
Gulf War I
The Way We Were
Bio
Merry-Go-Blog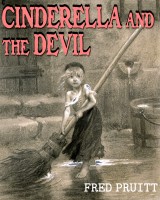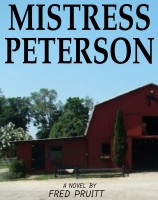 On Sale now!


A multi-volume chronology and reference guide set detailing three years of the Mexican Drug War between 2010 and 2012.

Rantburg.com and borderlandbeat.com correspondent and author Chris Covert presents his first non-fiction work detailing the drug and gang related violence in Mexico.

Chris gives us Mexican press dispatches of drug and gang war violence over three years, presented in a multi volume set intended to chronicle the death, violence and mayhem which has dominated Mexico for six years.
Click here for more information


Meet the Mods
In no particular order...


Steve White
Seafarious
Pappy
lotp
Scooter McGruder
john frum
tu3031
badanov
sherry
ryuge
GolfBravoUSMC
Bright Pebbles
trailing wife
Gloria
Fred
Besoeker
Glenmore
Frank G
3dc
Skidmark
Alaska Paul



Better than the average link...



Rantburg was assembled from recycled algorithms in the United States of America. No trees were destroyed in the production of this weblog. We did hurt some, though. Sorry.
18.204.2.231

Help keep the Burg running! Paypal: