Africa North
What Now For Egypt's Muslim Brotherhood?
[Jpost] Some analysts suggest Brotherhood finished following Morsi's fall, others say movement to reorganize ranks, run in next elections.

The

Moslem Brüderbund

has called for mass protests following Friday prayers and this may provide a window into which direction the wind is blowing. Radical Salafi supporters of deposed president Mohamed Morsi have indicated that violence and terrorism will be their response.

Mohammad Zawahiri, the Egyptian-based brother of al-Qaeda leader Ayman
Zawahiri
... Formerly second in command of al-Qaeda, now the head cheese, occasionally described as the real brains of the outfit. Formerly the Mister Big of Egyptian Islamic Jihad. Bumped off Abdullah Azzam with a car boom in the course of one of their little disputes. Is thought to have composed bin Laden's fatwa entitled World Islamic Front Against Jews and Crusaders. Currently residing in the North Wazoo area. That is not a horn growing from the middle of his forehead, but a prayer bump, attesting to how devout he is...
, called for the organization to wage a jihad to save Morsi and his Islamist agenda for Egypt, according to a report by Raymond Ibrahim at the Gatestone Institute.

Ibrahim cites another Arab report quoting Mohammad Zawahiri as stating, "If matters reach a confrontation, then to be sure, that is in our favor -- for we have nothing to lose. And at all times and places where chaos reigns, it's often to the jihad's advantage."

Zawahiri has reportedly fled to Sinai, which is not under the full control of the Egyptian government.

Ibrahim, a Shillman fellow at the David Horowitz Freedom Center and an associate fellow at the Middle East Forum, the author of a new book titled Crucified Again: Exposing Islam's New War on Christians -- which documents the suffering of Christians in the region -- said that "one of the consequences of Morsi's overthrow is 'retribution' against the nation's Christian Copts, whom Islamists always, and absurdly, portray as leading any anti-Islamist campaign, such as the June 30 protests."

He told The Jerusalem Post that before the coup, pro-Morsi forces threatened the Copts not to participate in the protests, or "their homes and churches would be burned down, and their children targeted."

The St. George Coptic Christian Church in a village in al-Minya "was just set on fire, July 3 -- right when Morsi was being ousted," he said. The fire was put out, but reports indicate that the Islamists are still adamantly trying to destroy the church -- and this is just for starters.

Ibrahim said the conditions for the Copts should improve now that the Brotherhood is out of power, as under its rule an unprecedented number of Christians were jugged
Drop the rosco, Muggsy, or you're one with the ages!
on accusations of blasphemy.

"Such 'legal' attacks will likely lessen," he said, "but in return, lawless attacks on Copts, such as this most recent church attack, will likely increase."

This pattern of attacking Christian minorities as a form of "retribution" is common across the Islamic world, said Ibrahim, noting that it has "centuries of continuity."

The

Moslem Brüderbund

, however, has given out mixed messages on how it will proceed.

Some leaders have called on their supporters to protest peacefully while others have called for martyrdom.

Perhaps the shocked leadership has still not decided on how to proceed with many of its leaders either arrested, hiding, or on the run. Some analysts believe the organization is likely to hunker down and try to win future elections.

Others analysts are claiming that the failure of the Brotherhood in Egypt signals the end of the movement as its brand has become badly damaged.

Prof. Efraim Inbar, director of the Begin-Sadat Center for Strategic Studies (BESA), told the Post that he does not think the coup against the Brotherhood signals the end of political Islam in the region as it still "is a strong force everywhere in the Middle East.

"If there will be elections in a month, there is a chance that the Brotherhood would win again," Inbar says.

In any case, he sees the continued "power of the people" as an important player in regional politics.

Prof. Meir Litvak of the department of Middle Eastern history and the director for the Alliance Center of Iranian Studies at Tel Aviv University, told the Post that the setback for the Brotherhood is a serious one, but it "may not be the end of such a broad and deeply rooted movement."

Asked if the

Moslem Brüderbund

and other Islamist groups will suffer as well from this setback, Litvak responded that the crisis of one Islamic movement does not mean the others are in crisis.

"The Islamist movements in each of the Arab countries have their own distinct features, and each operates under different circumstances," he said.

Litvak argued that it is likely the

Moslem Brüderbund

in other countries may learn from the mistakes of the Egyptian movement and "be more cautious or prudent in their conduct.

But it is far too early to insist that they are finished."

As for the

Moslem

brothers in Egypt, Litvak said that they "did not resort to terrorism under worse circumstances in the past" and are "more likely to seek to reorganize their ranks and infrastructure and run in the next elections."

Jonathan Schanzer, vice president for research at the Foundation for Defense of Democracies, explained that Islamists throughout the region see the coup and are nervous about its repercussions.

The Brotherhood-dominated opposition in Jordan could suffer as a result of the coup as well, he said.

Schanzer believes the Brotherhood will have to re-invent itself to stay relevant as its reputation for clean government has been tarnished. He noted that it will be interesting to see how Morsi's strongholds respond, particularly those in northern Egypt.

Islamists are already complaining, he said, that "the West does not respect the ballot box."
Posted by: trailing wife || 07/05/2013 09:30 || Comments || Link || E-Mail|| [6475 views] Top|| File under: Muslim Brotherhood
Spengler: Egypt Falls Back On The Military, Now Will Saudis Give Aid?
Key bits, but as always, read the whole thing.

[PJMedia] Two years after the collapse of Egypt's sixty years of military rule, the largest Arab country has come full circle. The population has had enough. Beans (not to mention animal protein) have been priced out of the budget of the poorer half of Egypt's citizens for weeks, and the country is nearly out of fuel -- which means, in the middle of the wheat harvest, nearly out of bread. There isn't much to hope for here, but there are best and worst case scenarios.

The worst case scenario is the status quo: chaos in politics, violence in the streets, complete cessation of tourism, and economic breakdown. This is not an economy with a lot of buffer. Nearly a fifth of Egyptians were suffering from malnutrition when the World Health Organization surveyed the country in 2011. WFP estimates that two of five Egyptian adults are mentally and physically "stunted" by inadequate diet. The slow starvation of Egyptians under successive military regimes is gradually turning into actual hunger.

Sadly, military government probably is the best case scenario.

There is only one reason the military might do a better job than the

Moslem Brüderbund

or the liberal opposition, and that is because Soddy Arabia


...a kingdom taking up the bulk of the Arabian peninsula. Its primary economic activity involves exporting oil and soaking Islamic rubes on the annual hajj pilgrimage. The country supports a large number of princes in whatcha might call princely splendor. When the oil runs out the rest of the world is going to kick sand in the Soddy national face...


and other Gulf states (besides tiny Qatar) might decide to provide funding for a military regime that suppressed the

Moslem Brüderbund

, which the Saudi regime rightly fears as a competitor to its medieval form of monarchy. That is why Saudi aid to Egypt has been insignificant, while tiny Qatar has committed $5 billion--nearly a fifth of its total foreign exchange reserves--to keep Egypt afloat during the past year.
Posted by: trailing wife || 07/05/2013 01:11 || Comments || Link || E-Mail|| [6462 views] Top|| File under: Arab Spring
India-Pakistan
Business of extortion: Karachi gangs
[Dawn] IT could be a scene from a book or a film: a man sets up shop and begins to do well. But all too soon, the stranger of whom he has been warned arrives -- the goodwill of the gang dominant in the area must be bought. Or, the entrepreneur receives a note demanding money. Taped to the paper is a bullet. In fact, this is one of the most basic realities of operating a business, no matter what the scale, in Bloody Karachi


...formerly the capital of Pakistain, now merely its most important port and financial center. It is among the largest cities in the world, with a population of 18 million, most of whom hate each other and many of whom are armed and dangerous...


. Ironically, it is in the days leading up to Ramazan and Eid that the operations of various extortion gangs in the city are in full swing. And because many areas in the city are the domain of more than one gang, trading and business concerns often find themselves having to pay up to several different parties.

It is well known which groups run extortion rackets: they range from quasi-criminal gangs allegedly supported or even run by mainstream political parties to criminal rings and, in recent years,

bully boy

/militant outfits that are increasingly flexing their muscles. What is shocking, though, is the fact that while the racket is expanding, there are few signs of an effort to crack down on it. Figures collected by the Citizens-Police Liaison Committee show that so far this year, 630 extortion-related complaints have been registered, as compared to 589 last year; the police say that this racket runs into hundreds of millions of rupees annually, and that this will be a record year. But businesses and law-enforcement authorities seem to have reached a point where they treat the shakedowns as routine and even build the cost into their financial outlay estimates. Meanwhile,


...back at the argument, Jane reached into her purse for her .38...


the impact this practice has on the country's economy goes unremarked, although it includes implications for everything from investment levels and insurance to the banks' risk assessment and loans. Unless the country's financial hub stops resembling gangland, can a positive long-term projection of the economy really be made?
Posted by: Fred || 07/05/2013 00:00 || Comments || Link || E-Mail|| [6477 views] Top|| File under:
Israel-Palestine-Jordan
Gaza: Hamas 'biggest loser' of Morsi's overthrow
[Ynet] As rift with Iran, Hezbollah grows due to

Hamas, always the voice of sweet reason,

's support of Syrian rebels, Morsi's fall deals Hamas harsh blow, leaving it more isolated, influencing ties with Fatah. Will

Gazoo

's residents attempt uprising of their own?

Only hours before Egyptian army chief General Abdel Fattah al-Sisi deposed now ousted Egyptian President Mohamed Morsi and his party, the

Moslem Brüderbund

, senior Hamas official Ahmed Yusef said that the organization does not fear the fall of Morsi's Islamist regime.

"But we are afraid of dramatic changes," Yusef said, adding that Hamas "is afraid things will spiral out of control and that there will be bloodshed." He was right about the first part -- the military overthrow did have major implications and Hamas -- as a source close to the

Gazoo

government told Ynet -- "is in complete and utter shock."

The Paleostinian Authority welcomed the news of the second Egyptian revolution. Paleostinian President the ineffectual Mahmoud Abbas


... a graduate of the prestigious unaccredited Patrice Lumumba University in Moscow with a doctorate in Holocaust Denial...


didn't miss a beat and by morning had already sent a congratulatory letter to interim Egyptian President Adli Mansour, expressing hope that he will succeed in realizing the Egyptian people's dream of freedom, honor and stability.

However,


facts are stubborn; statistics are more pliable...


more than 24-hours after the fall of Morsi's regime, not a single Hamas representative from either its

Gazoo

or international branches has said a word regarding the developments in Egypt.

Eventually, Hamas's leadership will have to release a statement welcoming the new president, a statement that will have very little to do with their true hearts' desire; however it is telling that on the night of Febuary 11 2011, the day Hosni Mubarak


...The former President-for-Life of Egypt, dumped by popular demand in early 2011...


was ousted, Gazooks and their Hamas leaders were literally dancing on rooftops in celebration.

At the time, Hamas's leadership was quick to exhibit their schadenfreude and publicly exclaim what had up until then only been said behind closed doors. A year and a half later, when their brethren from the

Moslem Brüderbund

won the election and took the reigns of control, Hamas was ecstatic.

However,


facts are stubborn; statistics are more pliable...


the political events in Egypt had already begun exerting influence on life in

Gazoo

, even while Morsi's presidency was still intact. For more than a month, Egypt's army has been hard at work battling the systems of tunnels connecting the blockaded strip to the port city of Rafah.

For more than a week all tunnel movement has come to a complete standstill barring the transfer of small quantities of diesel fuel, official data published Hamas revealed; and a halt in the flow of goods immediately caused prices to skyrocket.

The Rafah crossing is open and operational, but according to Hamas's Deputy Foreign Minister Razi Hamed, last week only 600 people were permitted to pass daily into Sinai, as opposed to 1,200 usually allowed. In addition, the last few days have seen an influx in Paleostinians returning from Egypt to

Gazoo

fearing for their safety in light of the developments in the country and the anti-Hamas sentiment prevalent in Egypt. Both developments seem to work poorly for Hamas.



Gazoo

spring?
However,


facts are stubborn; statistics are more pliable...


not everyone is displeased. Those in

Gazoo

not affiliated with Hamas expressed hope that the events in Egypt would influence those taking place in

Gazoo

. According to a source from outside Hamas's ranks, the fact that Hamas has lost its largest patron makes the organization the first and possibly biggest loser of Morsi's historic fall.

The source also expressed hope that

Gazoo

would one day see the likes of a Paleostinian Tamarod ("rebellion") movement, active in protesting

Gazoo

's Hamas government.

According to the source, the basic condition that rendered the second Egyptian revolution possible -- namely the support of the military apparatus -- does not hold true in

Gazoo

. They understand that without military support -- in their case, without the support of Hamas's security echelon -- there is not even a sliver of hope for such a protest movement to materialize, let alone succeed in toppling Hamas's regime.

A Paleostinian source in

Gazoo

told Ynet that residents of the strip are wary of protesting against Hamas because it is almost certain that the group's security organization would arrest them immediately afterwards; nonetheless, he said there many other problems people could protest against.

Hamas, which even while Morsi was still in power was almost completely isolated from the Arab world, finds itself faced with an additional problem.

The group's ties with Iran and Hezbollah are at an all time low because of latter two's involvement in supporting Assad's regime, while Hamas has chosen to support the Syrian rebels.

Qatar and Turkey are now the only friendly faces the Islamist organization has in the region; however, unlike Iran, the two states make certain the funds they funnel into the strip are invested in civilian projects of rebuilding the strip, and not military ones.

Having no other choice, it is possible that these circumstances will force Hamas to reconcile with the rival Fatah movement. But, as the proverb goes, it takes two to tango and it is far from certain that Abbas is interested in granting the movement the support and legitimacy it so desperately needs, now more than ever.
Posted by: trailing wife || 07/05/2013 09:05 || Comments || Link || E-Mail|| [6462 views] Top|| File under:
Who's in the News
34
[untagged]
5
Arab Spring
3
Muslim Brotherhood
2
Salafists
1
Hezbollah
1
al-Qaeda in Pakistan
1
Govt of Syria
1
Taliban
1
TTP
1
Palestinian Authority
Bookmark
E-Mail Me
The Classics
The O Club
Rantburg Store
The Bloids
The Never-ending Story
Thugburg
Gulf War I
The Way We Were
Bio
Merry-Go-Blog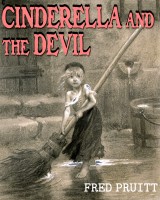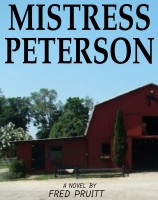 On Sale now!


A multi-volume chronology and reference guide set detailing three years of the Mexican Drug War between 2010 and 2012.

Rantburg.com and borderlandbeat.com correspondent and author Chris Covert presents his first non-fiction work detailing the drug and gang related violence in Mexico.

Chris gives us Mexican press dispatches of drug and gang war violence over three years, presented in a multi volume set intended to chronicle the death, violence and mayhem which has dominated Mexico for six years.
Click here for more information


Meet the Mods
In no particular order...


Steve White
Seafarious
Pappy
lotp
Scooter McGruder
john frum
tu3031
badanov
sherry
ryuge
GolfBravoUSMC
Bright Pebbles
trailing wife
Gloria
Fred
Besoeker
Glenmore
Frank G
3dc
Skidmark
Alaska Paul



Better than the average link...



Rantburg was assembled from recycled algorithms in the United States of America. No trees were destroyed in the production of this weblog. We did hurt some, though. Sorry.
54.158.251.104

Help keep the Burg running! Paypal: